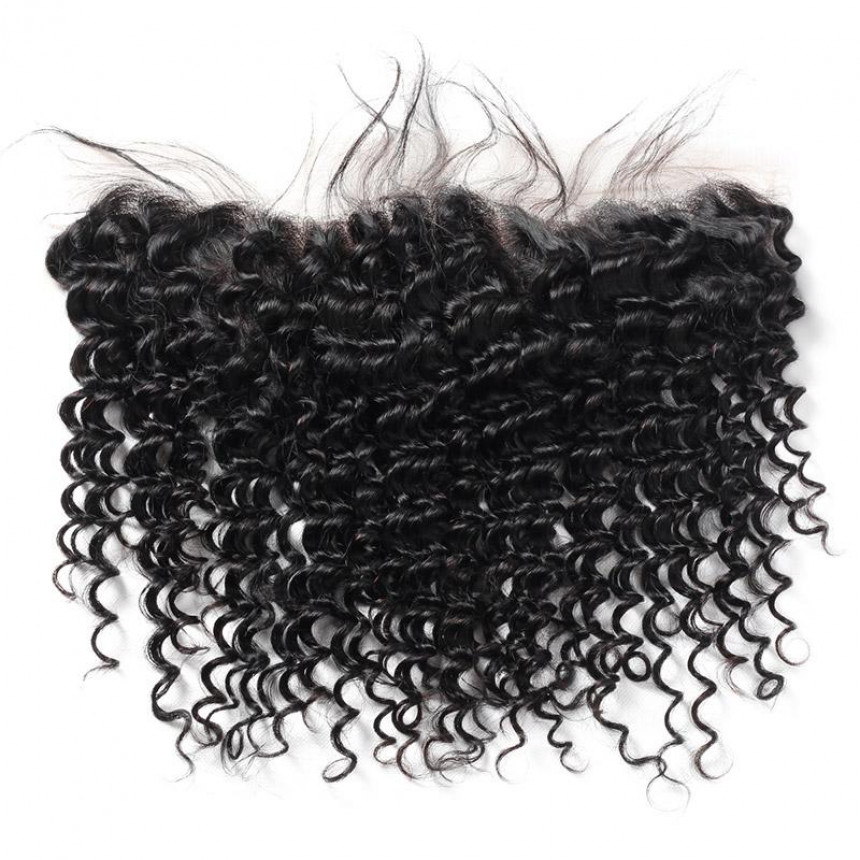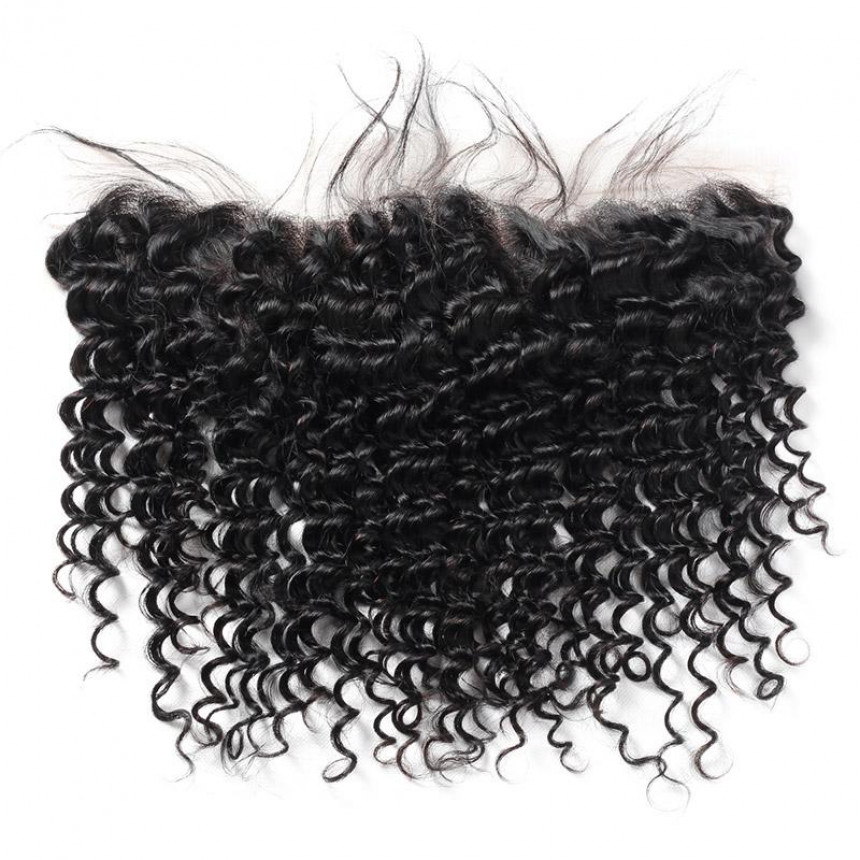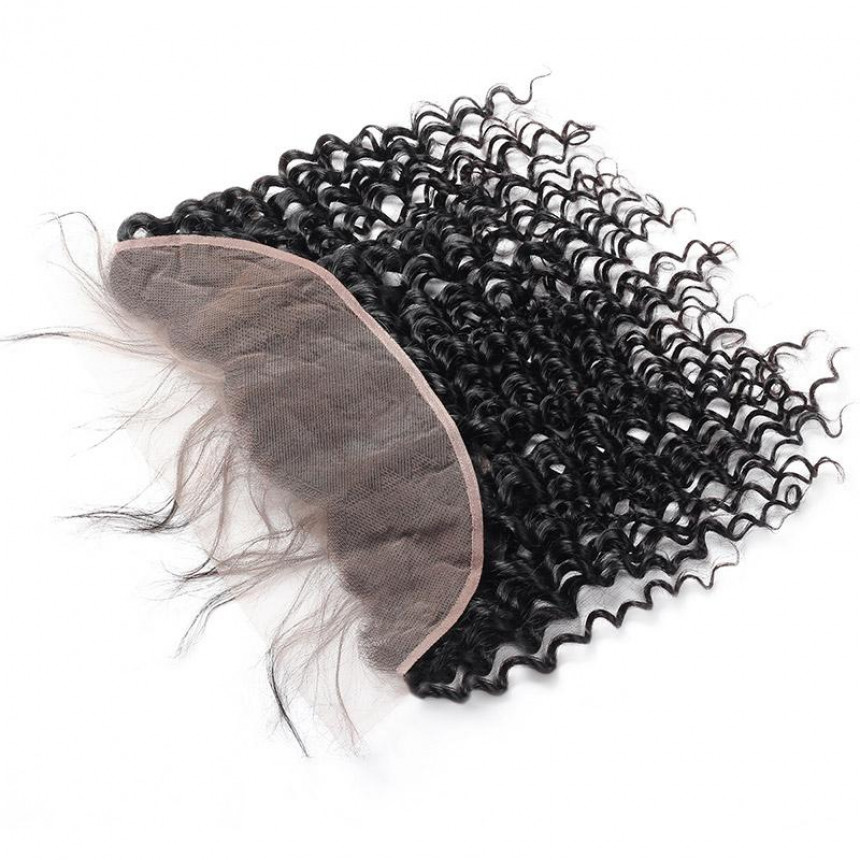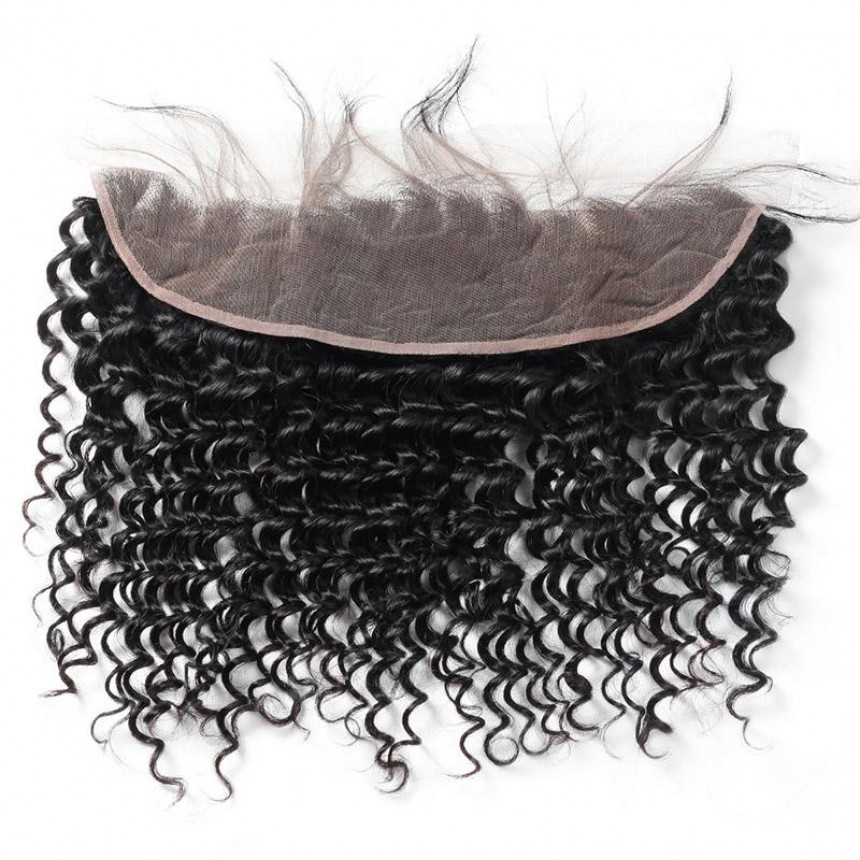 -20 %





Secured Shopping
Best security features, we support Visa, Master.Amex, Paypal and etc.
Free Shipping
Free delivery over $50, ship with DHL, EMS,Fedex express and etc
Free Returns
Hassle free returns, multi warehouses in the US, Hong Kong, Canada, New Zealand
Deep Wave Ear To Ear 13*4 Lace Frontal Closure Pre Plucked with Baby Hair
PRODUCT FEATURES
Item: Deep Wave Virgin Human Hair 13*4 Lace Frontal, Unprocessed Virgin Human Hair Extension
Hair Material: Virgin Human Hair Weave, 8A Grade, No Shedding, Tangle Free
Hair Color: Natural Black Color
Hair Grade:8A Grade, Deep Wave Human Hair Bundles, Can be bleached and restyle, dyed
Hair Length: 8 inch - 20 inch are available, Very Soft, Healthy and thick
Texture: Deep Wave Hair, Natural Hairline, Soft, Comb Easily, Minimal Shedding, No Tangle
Pack: 1 Piece Deep Wave Hair Lace Frontal
What length should I purchase

Hair bundle should be measured when it is stretched. So please keep in mind that you will need to accommodate for its curl pattern when selecting your desired length.
How long do the hair bundles last
Our bundles typically last for 7-9 months, if cared for properly.
What is better a closure or a frontal?
In case you've got a thinner hairline, then want to get a wig can provide you with a superb hairline, then the lace frontal are the greater you should select. If you would like a hair with close, smooth as well as three or middle component, then a human hair lace closed will be good for you.
What's a 4x4 closing wig?
The 4x4 lace closure is like the 5x5 lace closed. A 4x4 closed can be placed in the center front of their mind, the 4x4 human hair closed sews together with the individual hair follicles may also bring a natural and gorgeous hairline to individuals.
What's the distinction between a closed and a rectal wig?
Versatility:Frontals are utilized to reestablish the hairline from ear to ear although closures are utilized to recreate the pure parting of their hairline and quantify about 4inches by 4 inches and are usually sewn into position.
Just how long can you maintain a frontal wig ?
A lace front wig may be left for up to six months with long term glue. The duration of time a lace front wig could be made on is really suspect upon what products and method were utilized to use the wig, in addition to body chemistry.
What is a frontal hair piece?
Frontal hair bits allow more flexibility when styling your own hair for many reasons. Frontals are created with a lace foundation or a lace foundation to closely mimic the entire scalp.
Can you make a wig with two bundles?
How many packages desired using a frontal to produce a wig? If you're getting 10-18 inches or 16 inches, two package deals with lace will suffice. Hair span beyond 16 or 18 inches, so I'd suggest you receiving 3 packages, therefore out of a 16 inch, 18 inches to approximately 22 inches, 24 inches, 3 packages will probably suffice.
Can u wet deep wave hair?
You can either dip your own hair in a bucket of water or may do so once you clean your hair. The most important step is to be sure the wavy and moist deep wave hair has to be dripping wet and so is moist not only moist.
What is the thickest weave hair?
Indian weave hair gets the thickest feel and supplies many different hairstyles such as the right, wavy and curly style.
Can you brush deep wave hair?
Brush Your Deep Wave Hair we don't advise that you brush your heavy wave hair, despite a brush brush. This is only because the curls will be unwound throughout cleaning. Rather, please use a wide-tooth finger to handle and design the hair.
Why is African hair coarse?
African hair generates lots of protective oils, also known as sebum. This results in the fragile strands to flake out and roughen, leading to hair that's rough to the touch.
Would you sew deep tide hair?
They'll ask"can I straighten my heavy wave hair" The solution is yes. Or if you're wearing heavy wave hair glow, you need to make confident the hair weave consists of real hair, not artificial fiber or other substances.
Would you straighten body bundles?
If wanting to whiten your body weave hair, you need to prepare a appropriative flat iron, and studying how to use the iron. The warmth of this flat iron ought to be appropriate, also cold will not readily available for washing the entire body wave hair extensions, however also hot will harm your body wave weave hair.
How can you maintain wavy glow from frizzing?
Employ a smoothing ointment to the weave following washing. Subsequently run sprays through it to fight any frizz. Lower the quantity of frizz on your weave by constantly using styling tools like sprays or sprays on low heat. When you've got the heat too large it will hurt, burn and divide your glow.
How can you take good care of heavy wave hair?
Wash out the weave at least one time each week with gentle water along with a nourishing shampoo to your Brazilian hair. Permit the hair wash product via the foundation of this glow to make sure your scalp is washed. Rinse the shampoo out thoroughly and follow a lotion conditioner, also recorded for use with curled hair.
What exactly does yaki hair imply?
What's Yaki Hair? Yaki Straight. The expression"Yaki" identifies the feel of their hair. Our Yaki Straight hair fits the rhythm of pure hair that has been pressed directly or lately relaxed.
Is Remy hair great quality?
Remy hair is regarded as the premium caliber of human hair which means that the hair's cuticles are retained intact and constantly going in 1 direction. With authentic high quality Remy hair, the hair accumulated is healthful, the cuticles undamaged and cuticles flow in precisely the exact same way from origin to the point.
Is coconut oil great for individual hair weave?
Should you just happen to have hair extensions, then you'll discover that the usage of coconut oil onto them can occasionally make it far simpler for you to create them seem a good deal better. On the other hand, the simple fact of the matter is they're extremely helpful in treating and conditioning .
What's my weave so tender and tangled?
Leave-in remedy: Weaves also, require a osmosis purifier after shampooing. You may always use the leave-in conditioner into a sterile weave to freshen up it involving the shampoos. Avoid applying oils because these weigh down the weave, inducing matting and tangles.
How can I maintain my weave glossy and glossy?
Brush your wig / weave two times every day, beginning in the tips. Never sleep with moist or moist hair. We recommend air drying out your hair. Spray leave-in shampoo and brush lightly.
Can I sleep at a hair wrap?
By wrap you hair at a silk scarf at night you are able to stop breakage from the hair and frizz. Silk doesn't absorb moisture like other materials like cotton, it will help keep it in turn, is best for the hair.
What's closing hair?
A closed is a hair piece that's ordinarily made from silk or lace, even though lace is the a lot more common option. The hair bit is attached to your cornrow foundation and fastened around the perimeter so as to help protect your hair and improve its appearance.
What's hair closure length?
It is 4 inches long and 4 inches broad, such as a perfect squarefoot. Normally lace closure includes three distinct parting fashion: centre part, completely free component, and three components for you to pick.
What's closed lacing?
In closed-lace fashions, the component of the shoe that covers the front part and surfaces of the foot, also called the'vamp', is stitched across the base of the component of the shoe which comprises the eyelets, called the'confronting'. This leads to a cleaner overall appearance but at the price of flexibility.
Is transparent lace great?
Transparent lace is quite thin and watertight. Just because translucent lace is quite thin so that the lace seems more challenging to discover just like your actual scalp. The very best part is lace leaves less noticeable knots.
Is it embarrassing to wear a wig?
Just because you put on a wig, it does not mean that you must be ashamed of wearing a wig. As a matter of fact, we do not think there is something to be ashamed of whatsoever about wearing wigs. Some girls that have their normal hair decide to wear wigs due to how amazing they seem.
Are Frontals awful for your borders?
Lace frontals can harm your hairline they continue between two to four weeks without having a retouch. The longer duration of time that your lace frontals need to remain installed will allow it to irritate skin and seriously harm your hairline or split your borders.
Does your hair borders grow back?
Yes, there is hope for the thinning advantages. Continue reading for expert tips about the best way best to liven up your hairline. The fantastic news is for those who have peach fuzz or really short hair around your hairline, then you may get your lush, complete advantages back.
Would you sew a complete lace wig?
The entire lace wig is especially hand crafted to allow it to look that the hair is growing out from your scalp. There are a couple distinct approaches to employ a complete lace wig, however, the most common and most lasting way is to sew it .
Is a sew or wig inches better?
Wigs are a false sense of safety, yes you'll get someone sew them , but if that is true, you may also receive a sew-in. The number one benefit of purchasing a wig would be the flexibility and convenience of having the ability to take them off and on as you go through your weeks and weeks.
What's the lace to get on a wig?
The lace front wig permits the wearer to pick a hairline. Contemporary day lace wigs may be worn while performing activities like exercising and swimming, making it a favorite choice among options.
What hair extensions would be best for good hair?
Tape in hair extensions are a comparatively newer procedure and the most appropriate for girls with fine or thin hair. The tape extensions are secured for your natural hair with tape (secured like sandwiches between your hair) and therefore are 1.5" wide wefts implemented row . The tape wefts and lightweight and thin, leaving no harm.
Are full lace wigs glueless?
The reason why you want a glueless complete lace wig with no gravity on your mind at night can make your skin breathe nicely. Together with the glueless complete lace wig, you can acquire a natural hairline, so you can use the gorgeous full lace front wig human hair without fretting about the lace wig vibration and falling, what's the reason?
How do I protect my borders while sporting a wig?
Stocking caps protect your hair under wigs and also maintain your hair level so the wig doesn't seem bulky, but they can lead to dryness or breakage across the hairline.
Is a lace leading a protective fashion?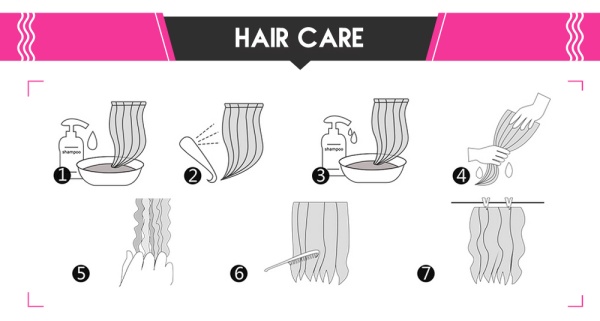 1.Be ready for everything and wet the hair with warm water
2.soak the hair with mild shampoo for a few minutes.
3.Rinse the hair in clear water once.
4.Do it again to make sure the hair is clean.
5.Cover the hair with the towel to soak up the water on it.
6.Move down gently to comb the hair straight to the ends.
7.Hang the hair with the weft open and air-dry it and curls hold well.
Stock:

6 only

Model:

hair-deep-wave-lace-frontal

SKU:

hair-deep-wave-lace-frontal

ISBN:

hair-deep-wave-la
Hurry, this offer ends in: