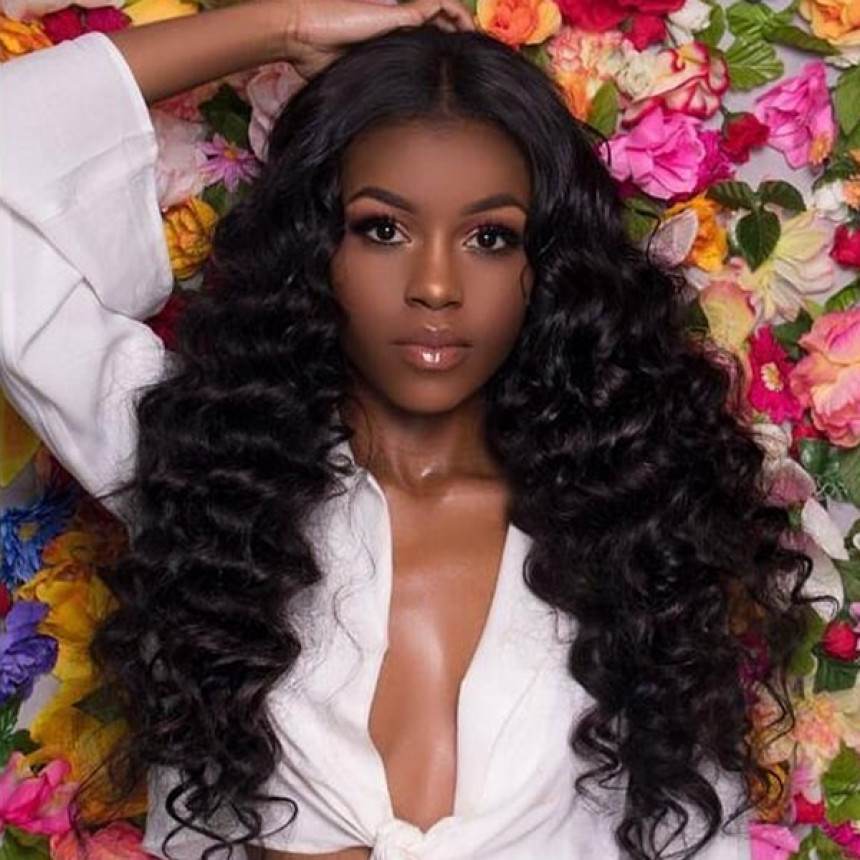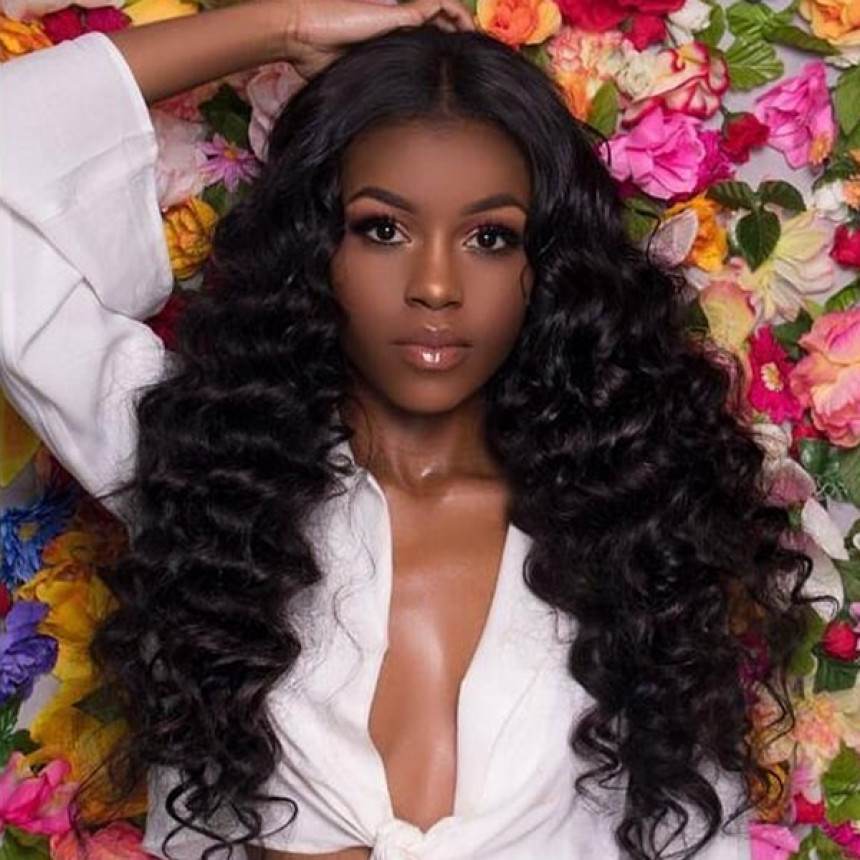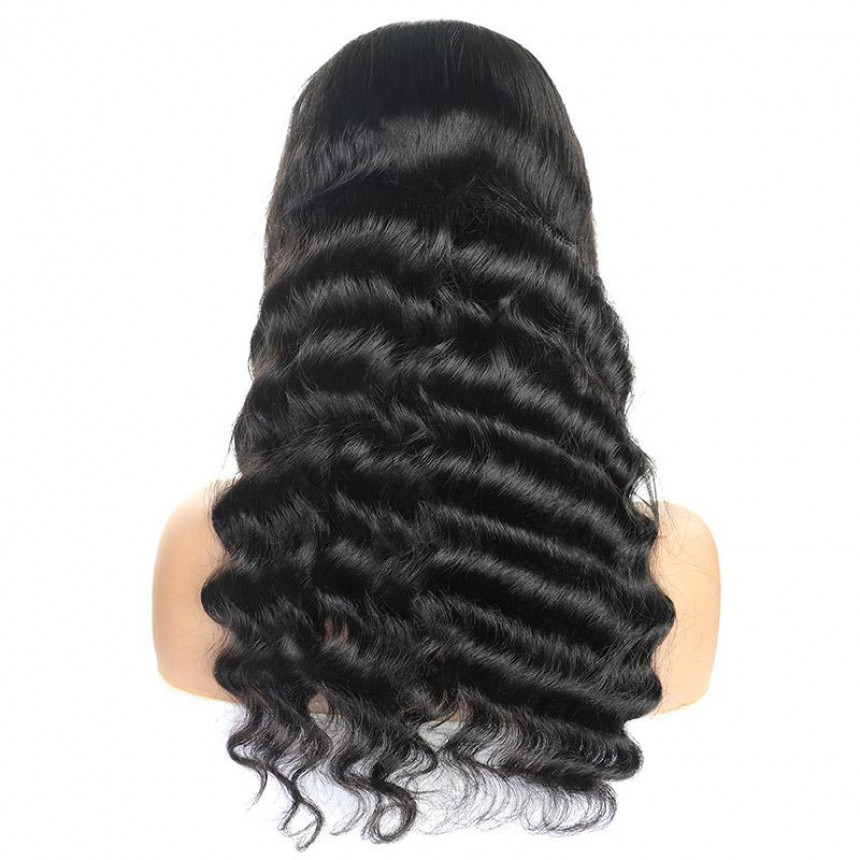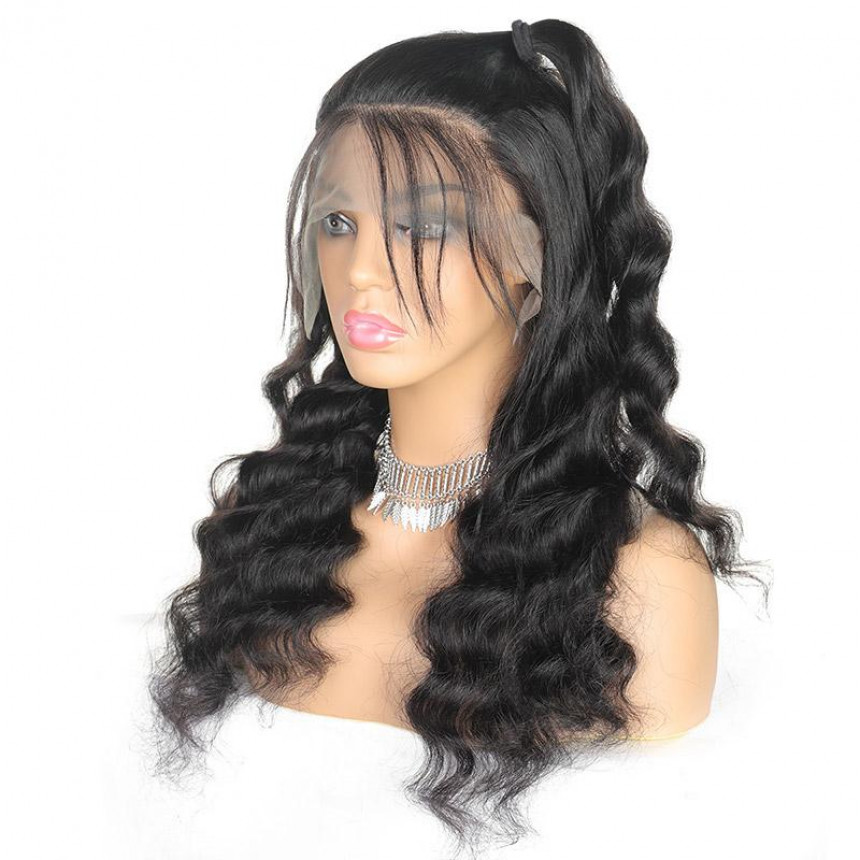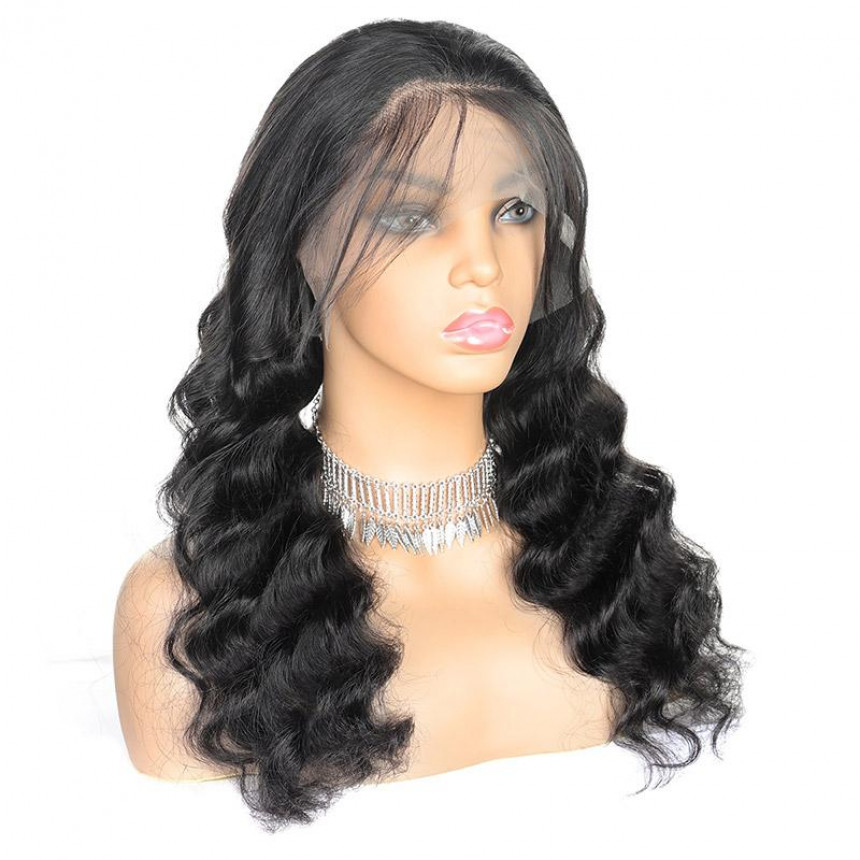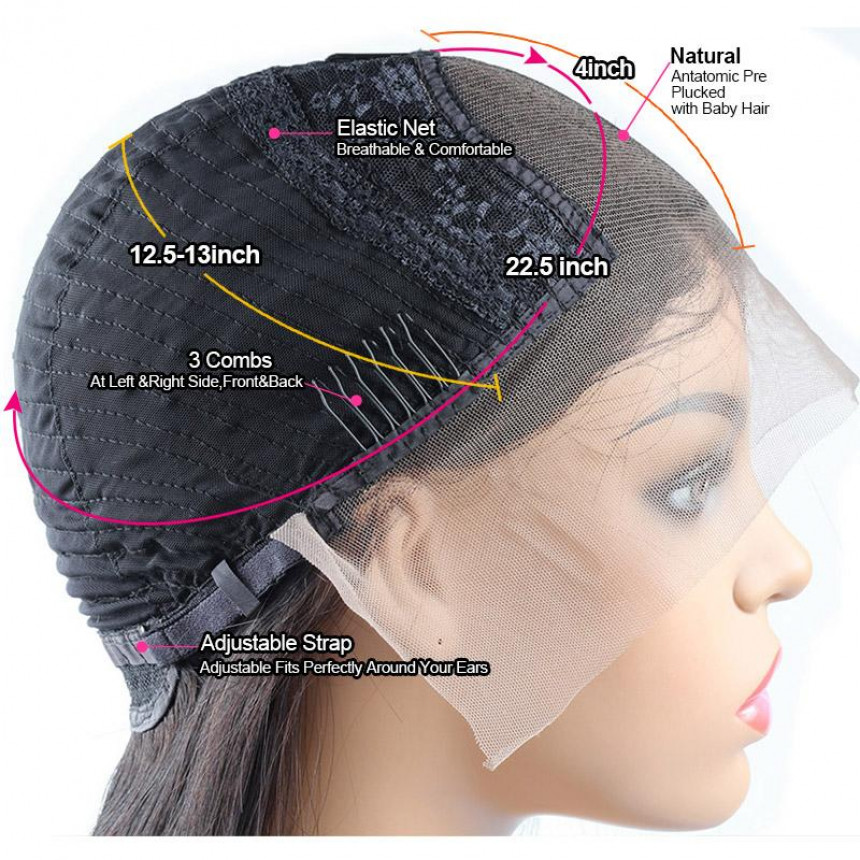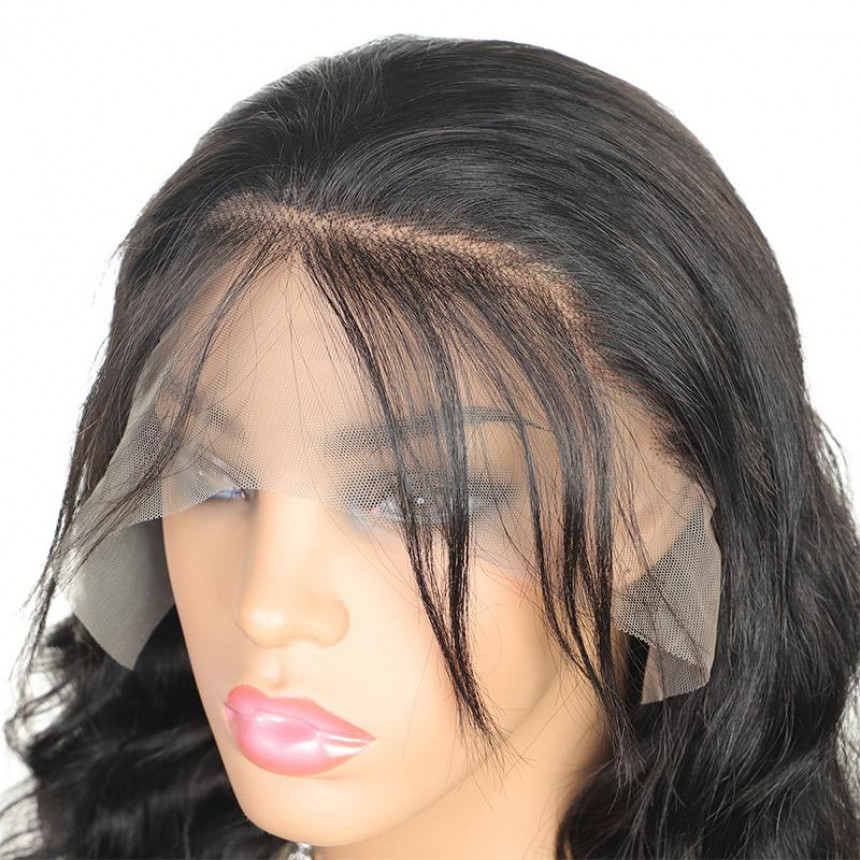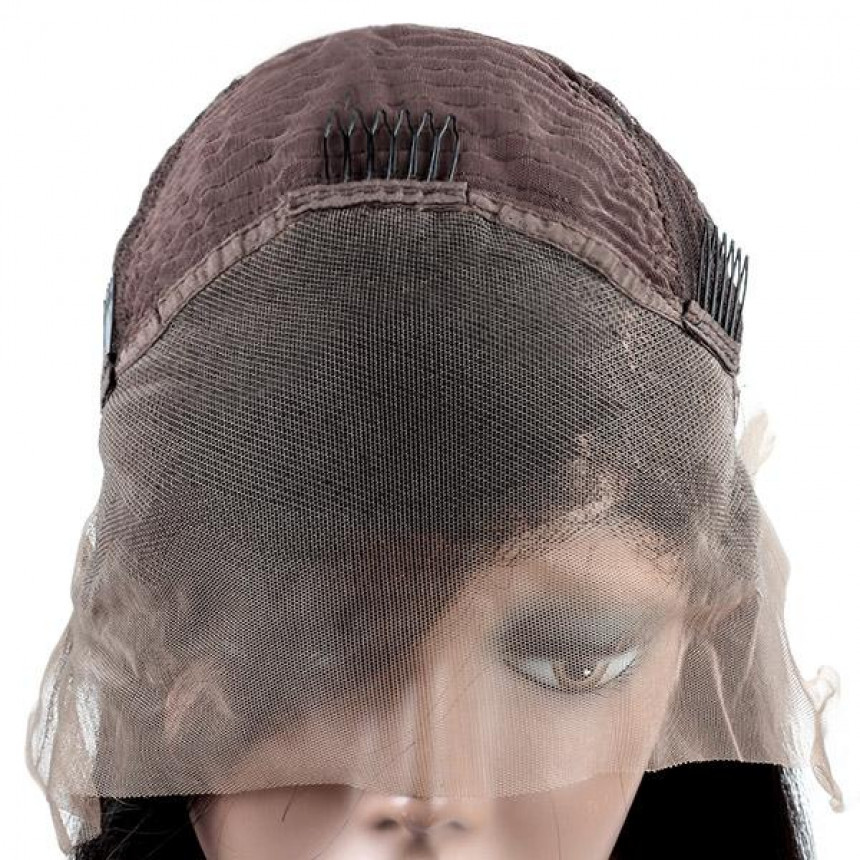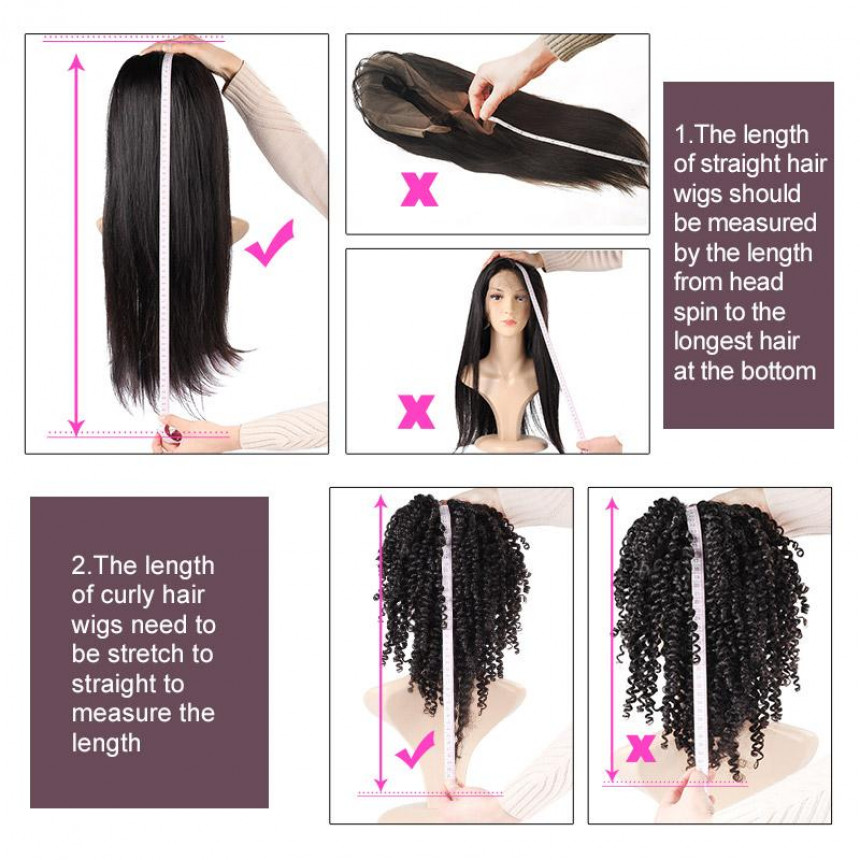 -12 %









Secured Shopping
Best security features, we support Visa, Master.Amex, Paypal and etc.
Free Shipping
Free delivery over $50, ship with DHL, EMS,Fedex express and etc
Free Returns
Hassle free returns, multi warehouses in the US, Hong Kong, Canada, New Zealand
Brazilian Loose Deep Wave Lace Frontal Human Hair Wigs
PRODUCT FEATURES
Item: Brazilian Loose Deep Wave Lace Frontal Human Hair Wigs
Hair Material: Virgin Human Hair Weave, 10A Grade, No Shedding, Tangle Free
Hair Color: Natural Black Color
Hair Grade: 10A Grade, Loose Deep Wave Human Hair Wigs, Can be bleached and restyle, dyed
Hair Length: 10 inch - 26 inch are available, Very Soft, Healthy and thick
Texture: Loose Deep Wave Hair, Natural Hairline, Soft, Comb Easily, Minimal Shedding, No Tangle
Density: 150% high density nice quality human hair wigs
Pack: 1 Piece Loose Deep Wave Hair Lace Front Wig
...................................................................................................................................................................................................................................................................................................
FAQ

Q1: What Difference Between Lace Front Wigs and Full Lace Wigs
A: Lace front wigs are half made by hand tied and half made by machine,Full lace wigs are 100% made by hand tied.Lace front wigs are more competitive in price,full lace wigs are more realistic and easier to make a ponytail.
Q2: Can I Restyle or Color the Hair
A: Yes. But we'd like to recommend you that too often restyle or dye the hair will dry it out. So please make sure which kind of style or color do you like before you actually take action on it.
Can I use heat on a synthetic wig?
Unlike human hair wigs, synthetic wig Fibres are not able to withstand the high levels of warmth made by hair sprays. Unless you've got a heat resistant wig, then straightening a synthetic wig using a hair straightener can cause irreversible harm to the hair follicles.
How do you Defrizz a curly synthetic wig?
Clean Your Wig. 1 Easy Way to defrizz a Synthetic wig would be to wash it. Utilize a Conditioning Spray. The majority of our customers forget after washing to state the wig. Utilize a Dry Shampoo. Do not have enough time to wash your wig permit it to air-dry? If All Else Fails, Try out a Hot Air Brush.
What temperature can you curl synthetic hair?
The fever must be just high enough To make a curl. To get a curling iron, 180 degrees Fahrenheit is a great starting point. To get a flat-iron, 250 degrees Fahrenheit ought to do the job.
Why won't my synthetic hair extensions curl?
The main reason why your own hair extensions won't Curl is since no two sets of extensions will probably be precisely the same, each pair will maintain a curl otherwise based on the donor, the feel and also whether it's artificial or 100% real human hair.
Can synthetic hair be washed?
This is the Way to Look after your artificial Hair extensions: Washing: You are able to wash your hair every 2 weeks. However, provided that you do not use any products such as hairspray, you are able to eliminate washing it once per month. Brush the artificial hair completely before washing.
How long leave synthetic wig in boiling water?
Stir the item around and place your Wig in, the boiling mix. Again, be sure all portions of those extensions are implanted. Leave your extensions from the boiling water for approximately 15 to 20 minutes.
Can flexi rods curl synthetic hair?
You can do just as much if not the Same with artificial hair, despite the fact that you might not be permitted to put in heat causing the fibers . Here I will teach you how you can receive your artificial hair .
Can you curl a costume wig?
Artificial wig fibers will melt or turn into Irreparably damaged by heat, so never use a hot hair dryer, flat iron or curling iron onto a costume wig! If you would like to curl your wig, you can do this easily by using routine vinyl, sponge or Velcro curlers. Curly wigs should not ever be brushed!
Can you boil synthetic wigs?
To use heat in your synthetic wig, then you may Require a steamer, boiling water, along with even a hot air brush.
What does a heat resistant wig mean?
Heat resistant wigs are unique synthetic Fiber wigs which could resist the wear and tear of heated styling tools. Unlike ordinary artificial wigs, our heat resistant wigs may defy heated styling tools in medium temperatures without damaging the fibers.
How do you permanently curl synthetic hair?
If you want to change your style and Moisturize your synthetic wig, extensions or glow, keep the heat , dip the hair in warm water, or use trap clips to maintain curls set up. You will discover that with a little attention, your artificial hair will maintain amazing curls.
Can I use fabric softener on my wig?
Fabric softener resembles leave-in Conditioner for artificial wigs! It may revive even the stiffest of wigs. So to begin fill your plate with chilly water. If your wig is quite tangled, comb/brush throughout the device until you start to wash it.
Do curls hold better in unwashed hair?
Dirty hair may hold a glow better than Squeaky clean hair, and it is going to save a great deal of prep time, also. If your hair feels oily, begin with a shampoo. Utilize a mousse and warmth protectant until you blow-dry so as to provide the hair more grip. Prepping using a setting spray can also be perfect for locking on your curls.
What is the least expensive wig option?
Machine-made wigs, the cheapest Alternative, are created by feeding wefts via a sewing machine, then stitching them together to shape the foundation and contour of this wig.
How much heat can a wig take?
Heat-friendly synthetic wig fibers may Usually be treated up to 350 degrees Fahrenheit.
Can you curl a synthetic wig with a curling iron?
Yes, It's likely to flake out a synthetic wig. However, you shouldn't try to utilize hot tools, such as a curling ironon a synthetic wig -- unless the label specifically says the wig can withstand heat. Otherwise, you may use foam rollers to curl the wig employing the procedure below.
What happens if I boil my wig?
Boiling your own hair may strip any hair dye Out of your weave. Proceed with caution if you would like to maintain the hair dye on your weave.
Can you flat iron doll hair?
Can you utilize warmth tools on doll hair? The Safe response is'no.' Curling and curling irons are usually too hot; they'll melt the hair and trust me, you don't want it to occur.
Can you put product in synthetic hair?
Really conditioning Isn't even necessary For artificial hair as a wig sheen spray does the task of maintaining its fibers soft and glistening. This is certainly an advantage to investing in human hair extensions; you may use exactly the very same products on it since you can do your own hair and often even more economical products.
Can you put mousse in synthetic hair?
Daily Wear If You've Got a curly wig you will Require a mousse most certainly. For straight hair it's possible to use a creme however I don't advise it on all artificial hair some may simply use mousse and cleaning.
Does boiling hot water damage hair?
The water ought to be warm. If It's too hot, It can harm your hair and skin. You require a temperature high enough to deep clean dirt and dirt on your own hair, but not too large that it causes aggravation. The ideal temperature to clean your hair within is about 100°F -- that is just above normal body temperature.
Can you dye a lace front wig?
You can put Any Sort of hair dye onto a lace Front wig, because it's normally made from human hair. Nonetheless, your wig hair would be just like your hair: you can not dye it lighter without waxing it. If you're perishing your wig a darker colour, you won't have to bleach it .
What can I use to dye synthetic hair?
You can dye synthetic fibers by utilizing a Combination of alcohol and ink. Among the greatest ways? Use acrylic ink and isopropyl alcohol. To begin, blend up your DIY artificial hair dye.
Can you dye a synthetic wig darker?
Bear in Mind, synthetic wigs aren't like actual Hair, you can't go out of a darker colour to a milder one! The more time you leave the wig at the dye bath, the darker and more vivid the color will end up! For lighter tints, use a bigger part of dye. Yes, it is possible to combine the dye sticks to get precisely the color you desire!
Can you use semi permanent dye on synthetic hair?
Yes, it is less competitive for your own hair But hair dye that is cultured will not function for artificial hair. To start with, it's still to demanding for the fibers. It might not ruin it, but you can not make certain your wig will look great after dyeing. Polyester fiber has a distinct arrangement, so the dye simply will not remain on it.
Is it bad to color your hair with Sharpie?
You Shouldn't use sharpies or some other Permanent markers on your own hair. Simply use coloring which is intended for the hair.
How do you dye a wig with acrylic paint?
Insert a 1/4 tsp (1.23 mL) of oil paint Into a little spray bottle. If you are dyeing a very long wig with a great deal of hair, you might choose to utilize a 1/2 tsp (2.46 mL) of paint. ) Squeeze the paint right into the spray bottle, or use a brush to move the paint to the jar.
Can you dye your hair with Sharpie ink?
Sharpies will damage your hair, but washable marker is fine.
Should I wash my wig before dying it?
If the wig is straightened, you Want to wash the Wig a couple of days prior to coloring it to get rid of any modeling goods buildup. Don't hold too much pressure when shampooing,nor apply conditioner or styling product to the wig prior to coloring. Allow it to dry thoroughly before coloring.
How do I color my wig?
Unlike synthetic wigs, human hair wigs may Be dyed comparatively easily. It is possible to use exactly the exact same hair dyethe exact same programmer, and also the very same tools to dye your wig because you would ordinary hair. Simply combine your dye before lightly applying it directly to the wig. Wash the wig after dyeing it to keep it shiny and clean.
Is crying bad for lash extensions?
It's important to prevent crying also as Moisture during the treatment period, but the moment that period (12 to 24 hours) will be over, cry all you need. Lash extensions are water-resistant. It's very important not to shout throughout the procedure as yelling can disperse the glue/vapors Causing annoyance.
Maintenance Manual:
1. Wash and deep condition hair regularly,one/two weeks a time is OK.
2. Detangle the hair gently by hands before washing to prevent shedding.
...................................................................................................................................................................................................................................................................................................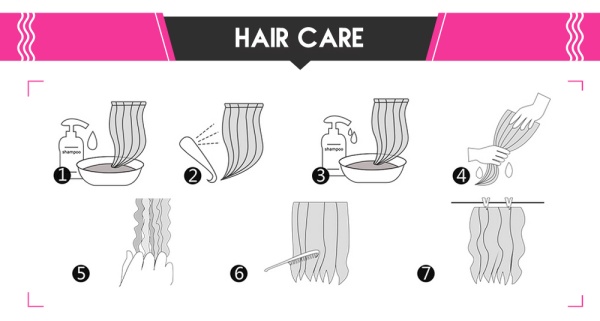 1.Be ready for everything and wet the hair with warm water
2.soak the hair with mild shampoo for a few minutes.
3.Rinse the hair in clear water once.
4.Do it again to make sure the hair is clean.
5.Cover the hair with the towel to soak up the water on it.
6.Move down gently to comb the hair straight to the ends.
7.Hang the hair with the weft open and air-dry it and curls hold well.
Stock:

4 only

Model:

hair-wig-brazilian-loose-deep-wave-lace-frontal-human-hair-wigs

SKU:

hair-wig-brazilian-loose-deep-wave-lace-frontal-human-hair-wigs

ISBN:

hair-wig-brazilia
Hurry, this offer ends in: