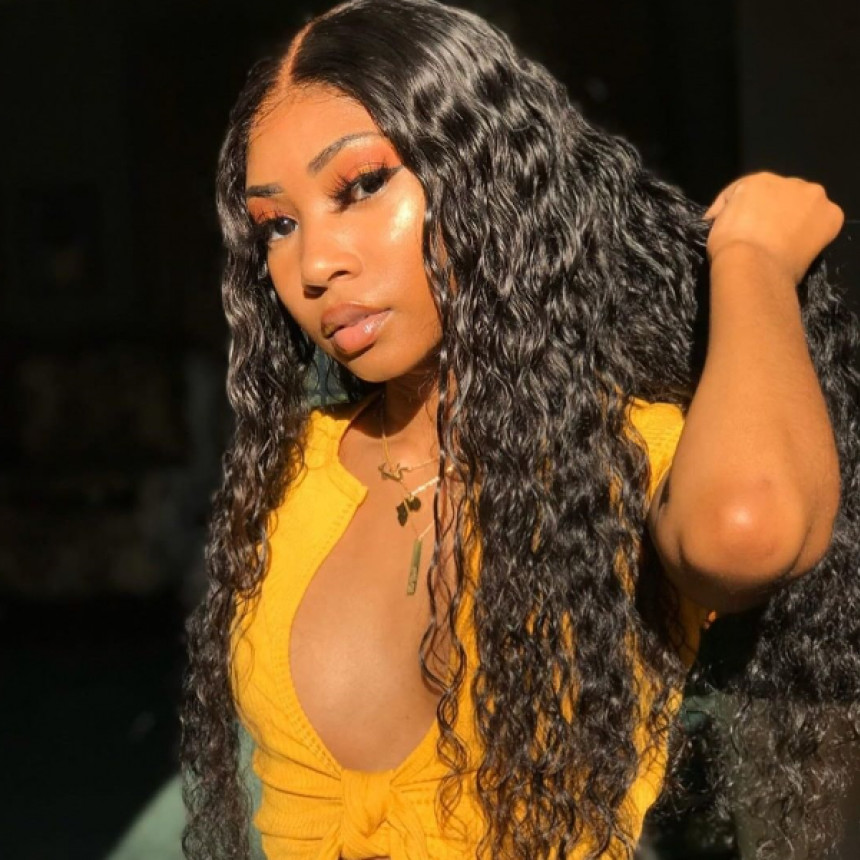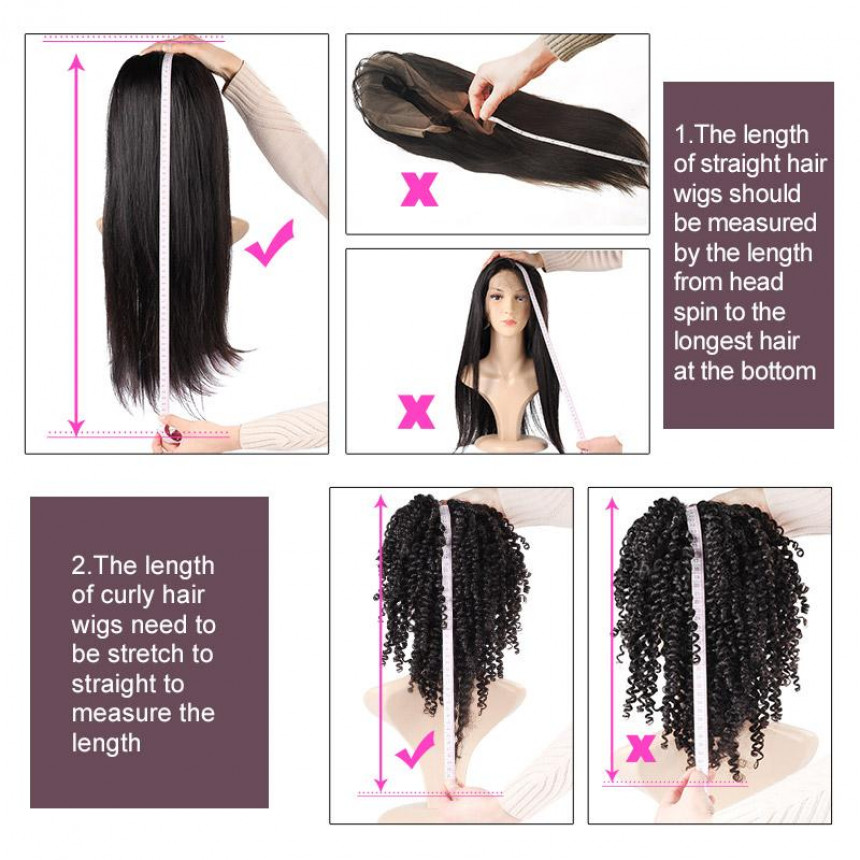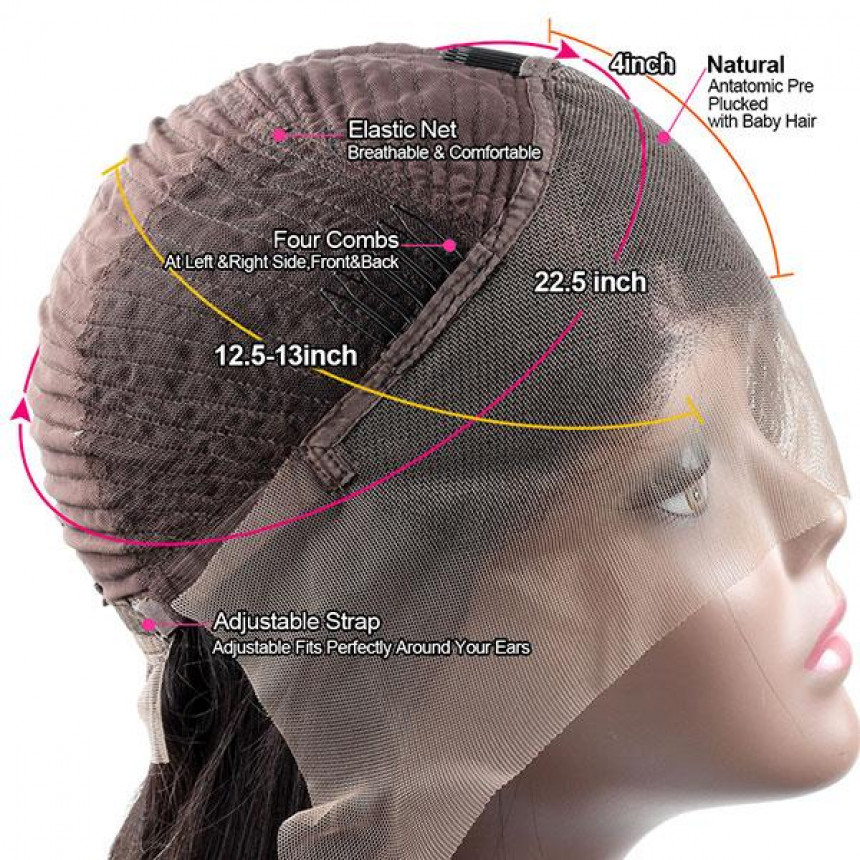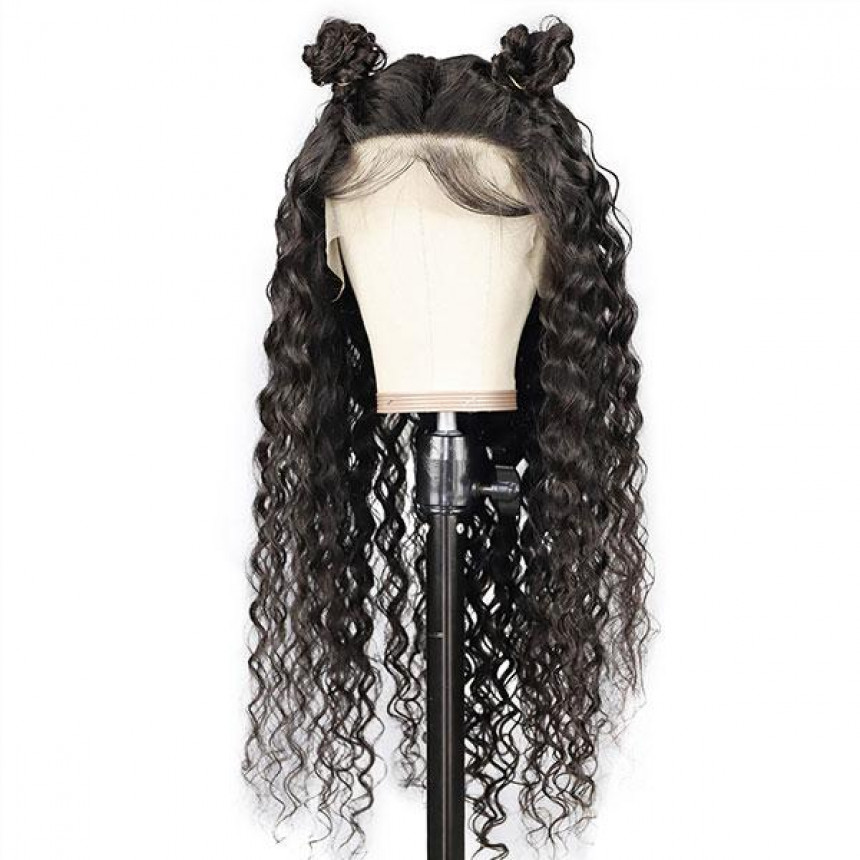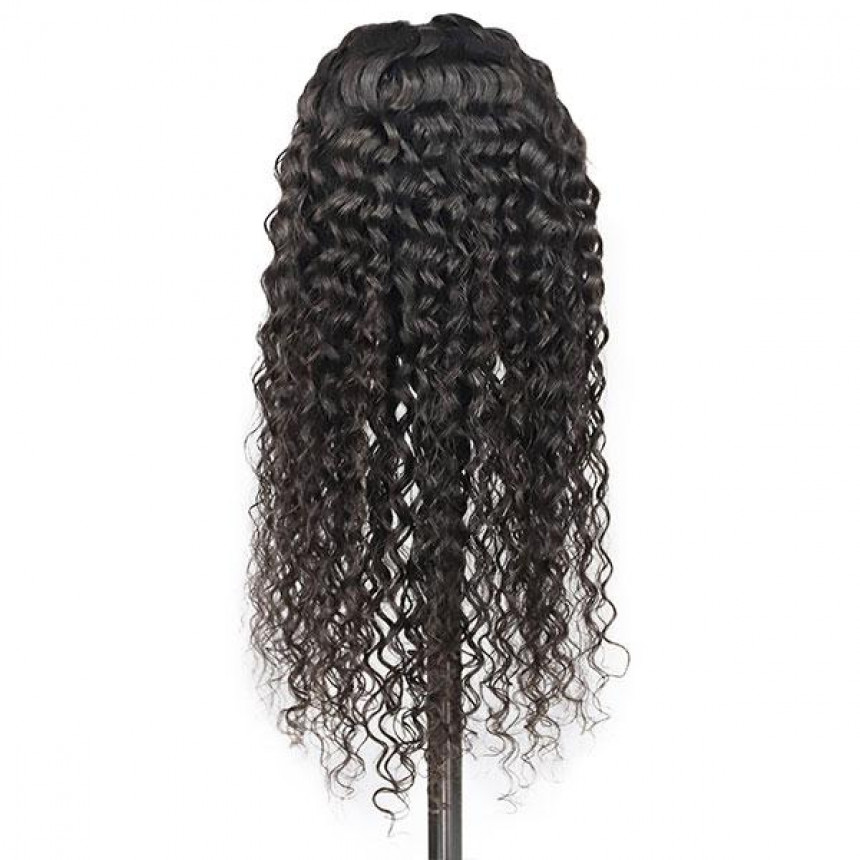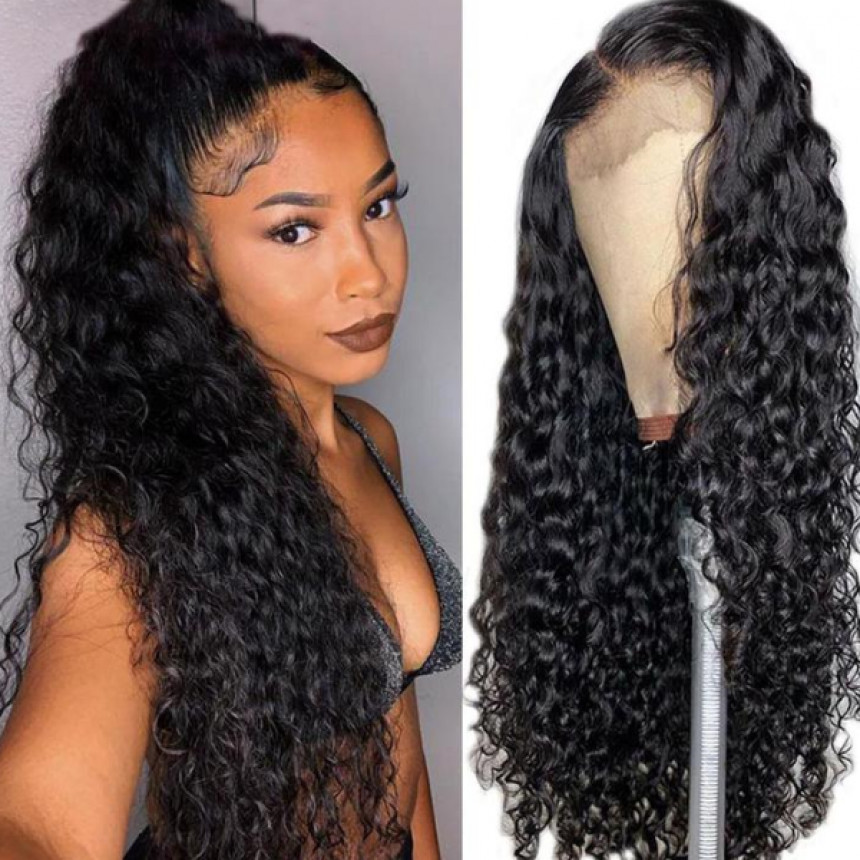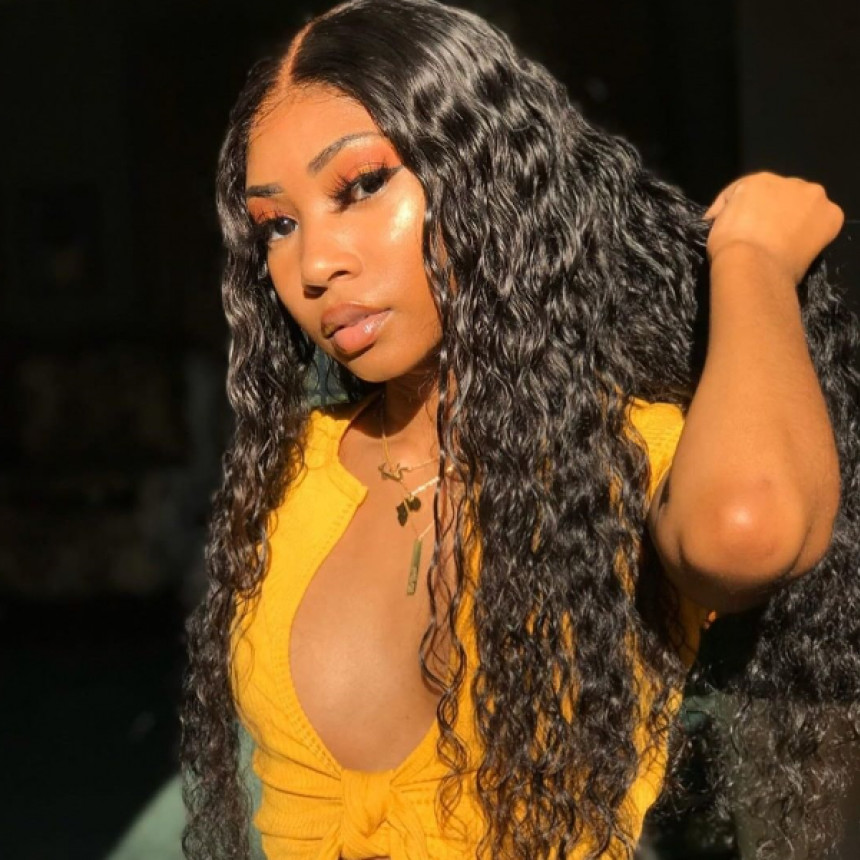 Hot -28 %






Secured Shopping
Best security features, we support Visa, Master.Amex, Paypal and etc.
Free Shipping
Free delivery over $50, ship with DHL, EMS,Fedex express and etc
Free Returns
Hassle free returns, multi warehouses in the US, Hong Kong, Canada, New Zealand
water wave hair lace front virgin remy human hair wigs
PRODUCT FEATURES

Item: Beauty Hair Water Wave Lace Front Virgin Remy Human Hair Wigs
Hair Material: Virgin Human Hair Weave, 10A Grade, No Shedding, Tangle Free
Hair Color: Natural Black Color
Hair Grade:10A Grade, Water Wave Human Hair Wigs, Can be bleached and restyle, dyed
Hair Length: 10 inch - 26 inch are available, Very Soft, Healthy and thick
Texture: Water Wave Hair, Natural Hairline, Soft, Comb Easily, Minimal Shedding, No Tangle
Density: 150% high density nice quality human hair wigs
Pack: 1 Piece Water Wave Hair Lace Front Wig
Description:
Dive into Elegance: Water Wave Lace Front Virgin Remy Human Hair Wigs
Enter a world where your hair embodies the free spirit of ocean waves. Introducing the Water Wave Lace Front Virgin Remy Human Hair Wigs — a fusion of authentic quality and mesmerizing beauty.
Unveiling the Water Wave Charm
The Unique Texture of Water Wave:

The water wave texture resembles the soft, undulating ripples of calm water, adding depth and movement to the hair. It provides a voluminous yet relaxed look, perfect for everyday wear and special occasions.

The Beauty of Natural Movement:

The fluidity of the water wave pattern promises a dynamic, natural look. Each strand flows beautifully, allowing the wig to drape effortlessly.
The Superiority of Virgin Remy Hair
Defining Virgin Remy Hair:

Virgin Remy hair represents the pinnacle of hair quality. It's untouched by chemicals or harsh processes, ensuring that all cuticles remain intact and aligned in one direction. This alignment prevents tangling, guaranteeing smooth, lustrous locks.

Longevity and Authenticity:

Virgin Remy hair, being unprocessed, promises not only authenticity but also an extended lifespan. It can withstand various styling techniques, always returning to its original texture.
Benefits of a Lace Front Wig
The Natural Hairline Advantage:

Lace front wigs are celebrated for their ability to mimic a natural hairline seamlessly. The transparent lace, when applied correctly, becomes virtually undetectable, giving the appearance of hair growing from the scalp.

Versatile Styling Options:

The construction of the lace front allows for various parting options. Whether you desire a middle part, side part, or any other style, the lace front wig accommodates easily.
Caring for Your Water Wave Wig
To maintain the wig's allure, always use sulfate-free products. Gently detangle with a wide-tooth comb, starting from the tips. Consider deep conditioning once every few weeks and always air dry to preserve the wig's water wave pattern.
In Summary
The Water Wave Lace Front Virgin Remy Human Hair Wig isn't just a wig; it's an experience. It embodies authenticity, style, and the timeless beauty of natural waves, making it a prized possession in any hair collection.
FAQs
Can I color or bleach the wig?
Yes, but always consult a professional to ensure hair quality remains intact.
How often should I wash my wig?
Depending on usage, cleaning every 2-3 weeks is advisable.
Does the lace front wig require glue for application?
While some prefer glue, there are glueless application methods available.
How long can the wig last?
With proper care, it can last for years.
What makes the water wave texture unique?
Its natural, wavy pattern captures the essence of oceanic waves, offering a unique and lively appearance.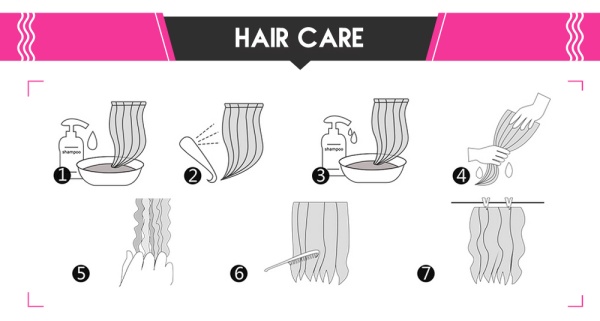 1.Be ready for everything and wet the hair with warm water
2.soak the hair with mild shampoo for a few minutes.
3.Rinse the hair in clear water once.
4.Do it again to make sure the hair is clean.
5.Cover the hair with the towel to soak up the water on it.
6.Move down gently to comb the hair straight to the ends.
7.Hang the hair with the weft open and air-dry it and curls hold well.
Stock:

10 only

Model:

water wave lace front virgin remy human hair wigs

SKU:

water wave lace front virgin remy human hair wigs

ISBN:

beauty-hair-water
Hurry, this offer ends in: