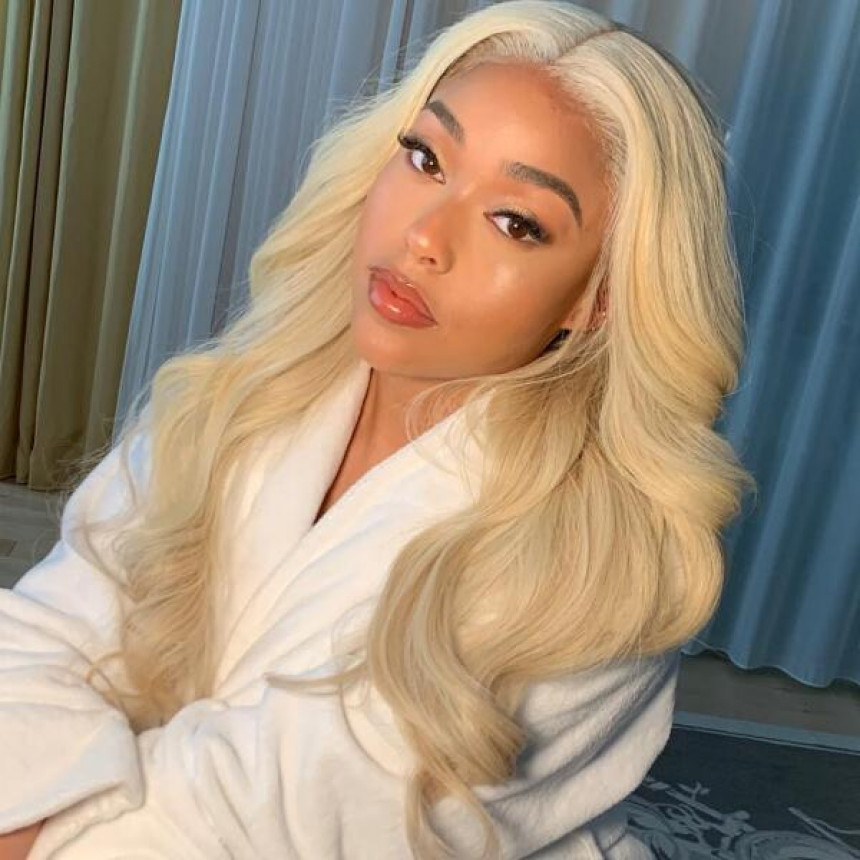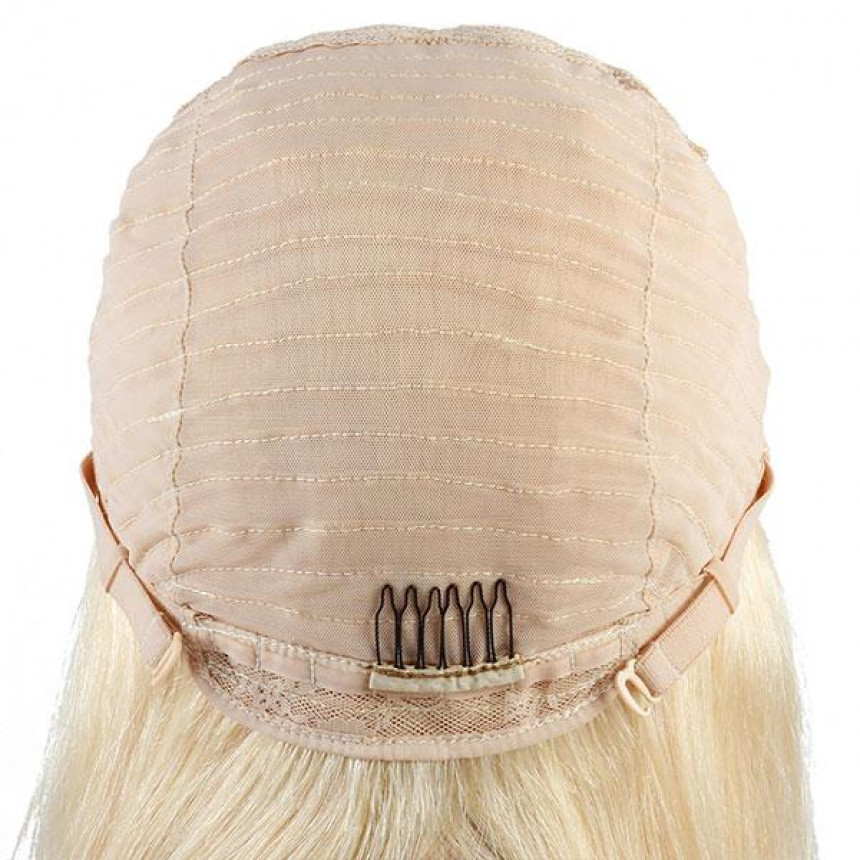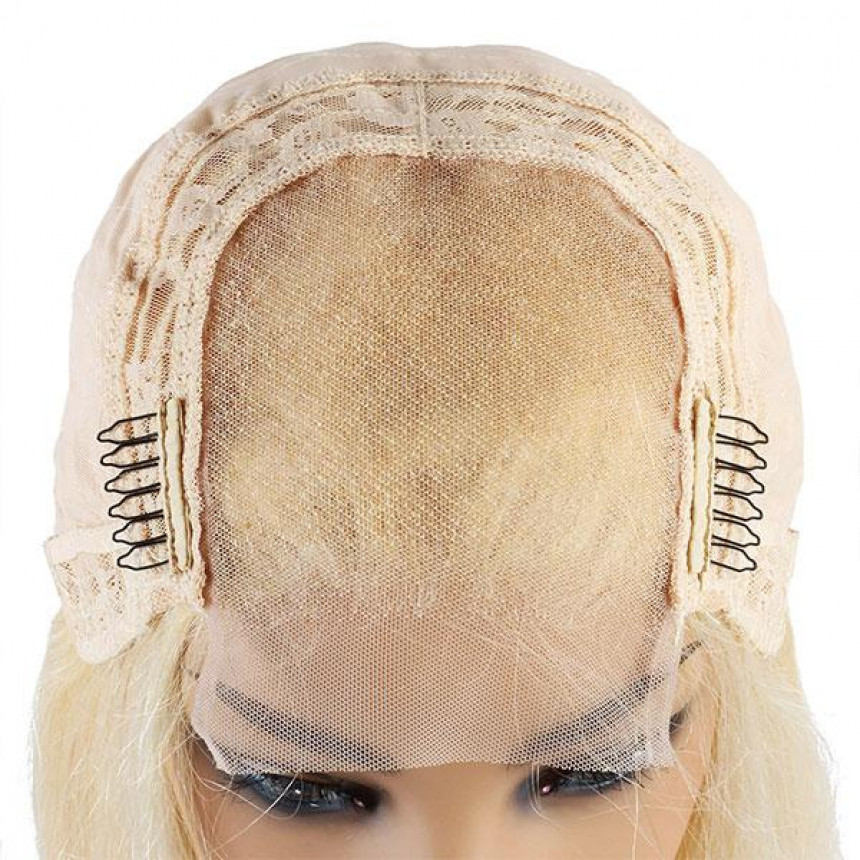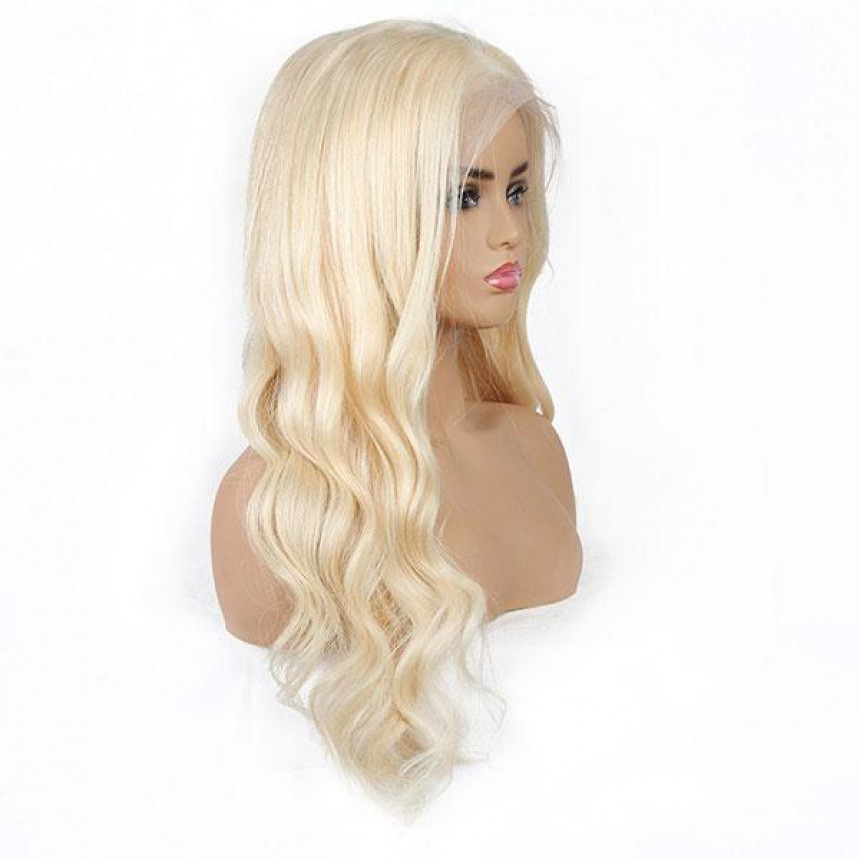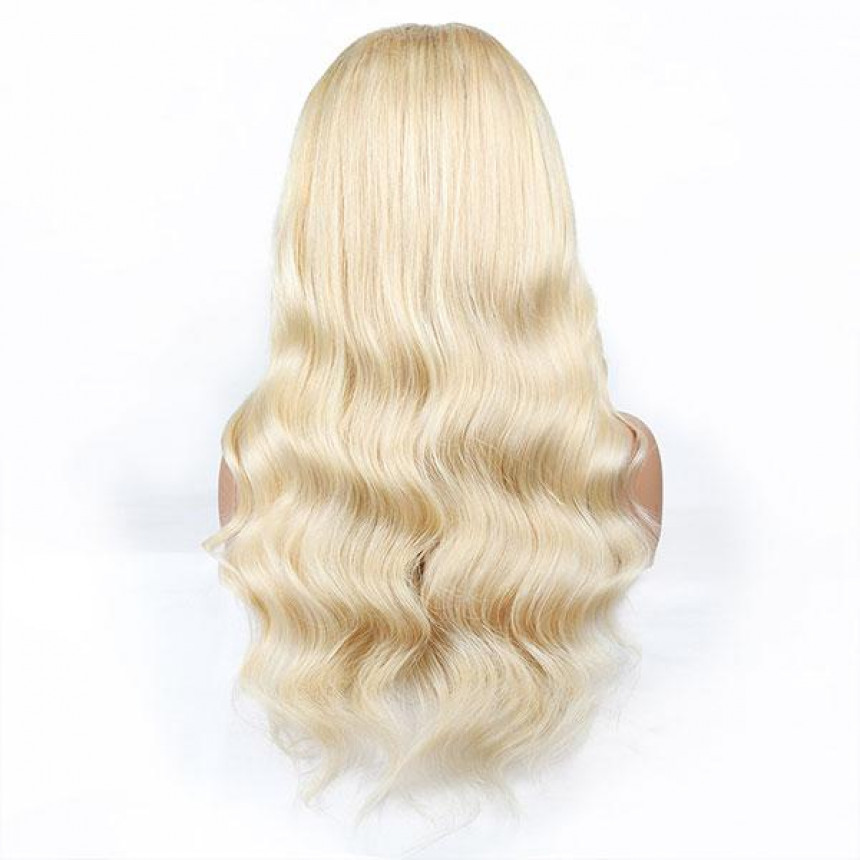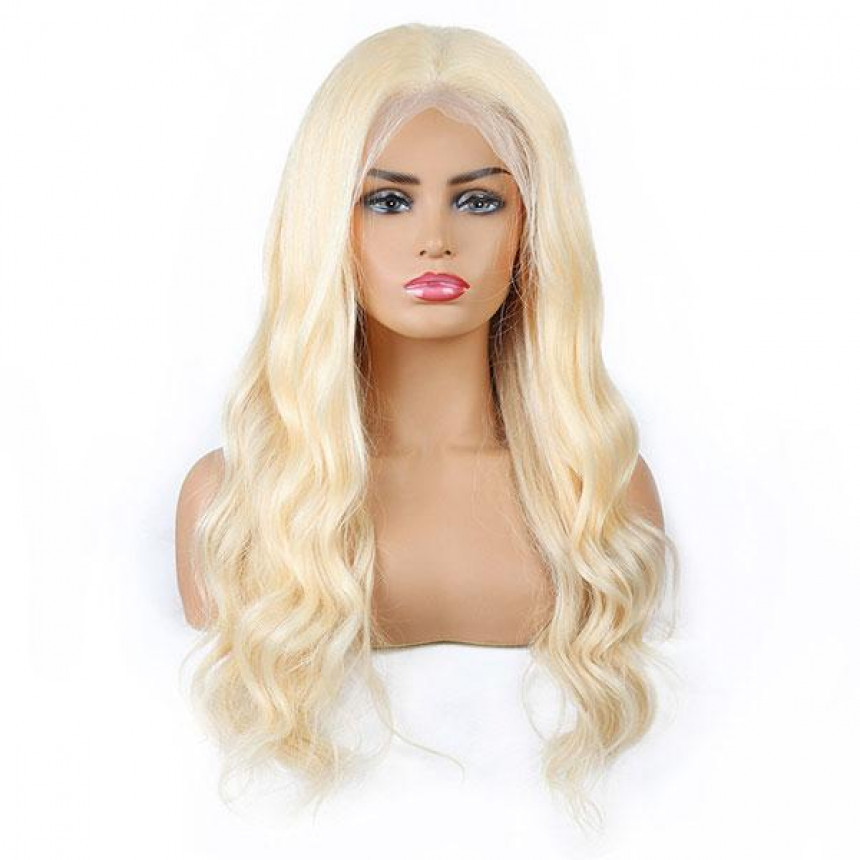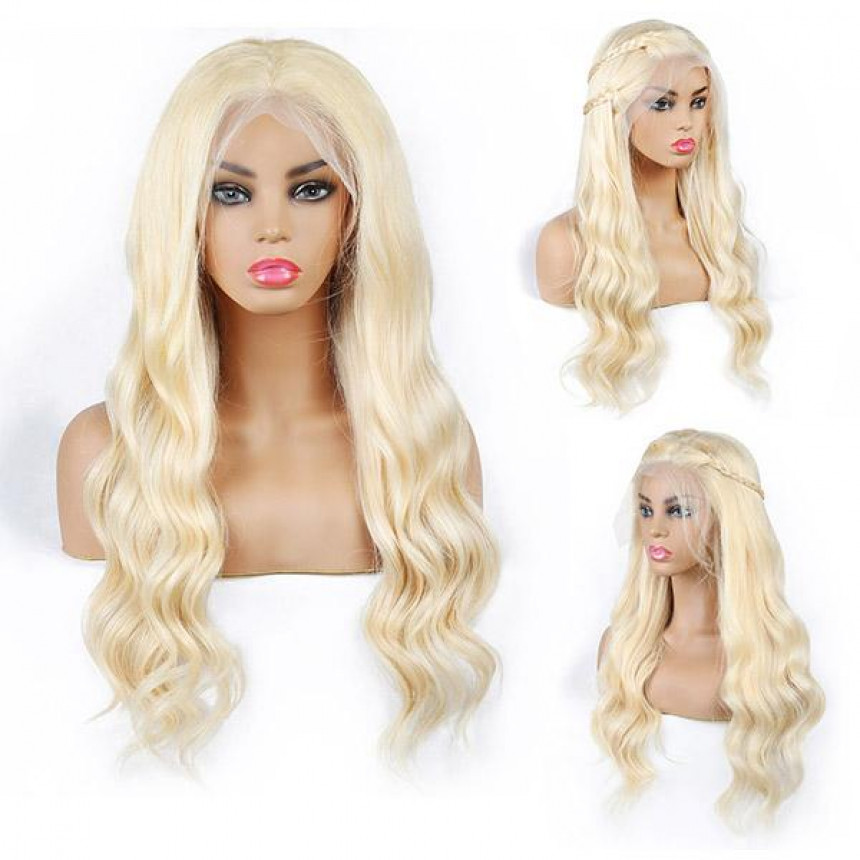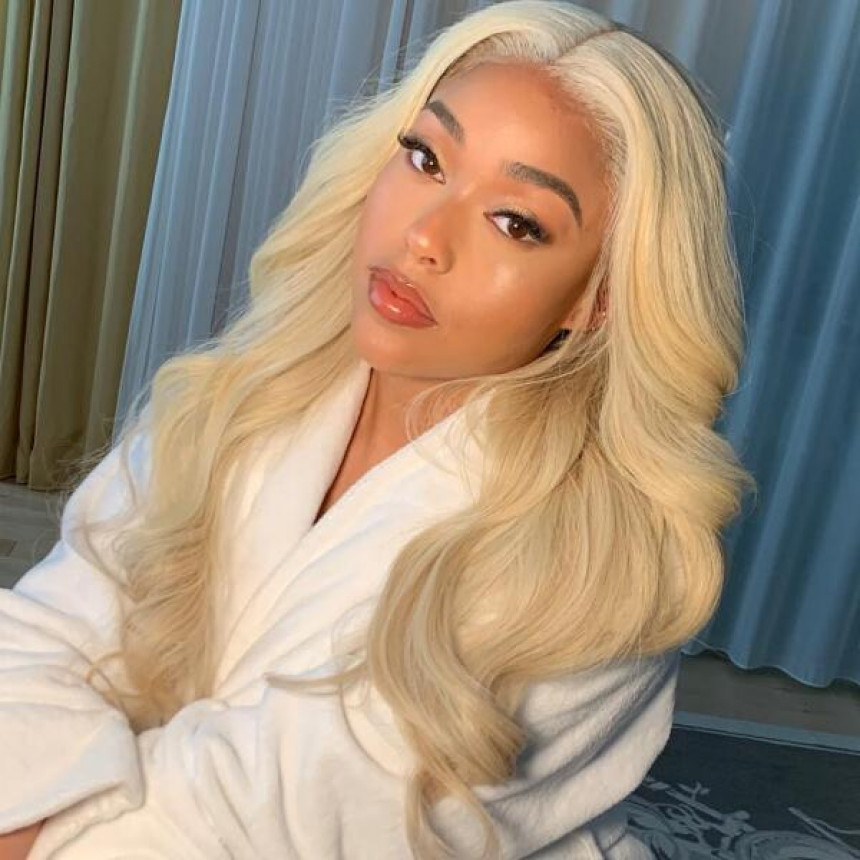 -20 %







Secured Shopping
Best security features, we support Visa, Master.Amex, Paypal and etc.
Free Shipping
Free delivery over $50, ship with DHL, EMS,Fedex express and etc
Free Returns
Hassle free returns, multi warehouses in the US, Hong Kong, Canada, New Zealand
Brazilian 613 Blonde Body Wave Human Hair Wigs 4x4 Lace Closure Wig
PRODUCT FEATURES
Item: Brazilian 613 Blonde Body Wave Human Hair Wigs 4X4 Lace Closure Wig
Hair Material: Virgin Human Hair Weave, 10A Grade, No Shedding, Tangle Free
Hair Color: Platinum Blonde Color
Hair Grade: 10A Grade, Brazilian Virgin Human Hair Lace Front Wigs, Can be bleached and restyle, dyed
Hair Length: 10 inch - 24 inch are available, Very Soft, Healthy and thick
Texture: Straight Hair, Natural Hairline, Soft, Comb Easily, Minimal Shedding, No Tangle
Pack: 1 Piece Brazilian 613 Blonde Body Wave Human Hair Wigs 4X4 Lace Closure Wig
...................................................................................................................................................................................................................................................................................................
FAQ
Q1: Difference Between Lace Front Wigs and Full Lace Wigs
A: Lace front wigs are half made by hand tied and half made by machine,Full lace wigs are 100% made by hand tied.Lace front wigs are more competitive in price,full lace wigs are more realistic and easier to make a ponytail.
Q2: Can I Restyle or Color the Hair
A: Yes. But we'd like to recommend you that too often restyle or dye the hair will dry it out. So please make sure which kind of style or color do you like before you actually take action on it.
Q3: Are human hair follicles comfier?
Instead, if you're experiencing long-term baldness then think about a human hair wig since they continue longer if properly cared for and are far more comfortable to wear for long intervals. They are also superbly natural!
Q4: How do wigs remain?
Wig grips are among the most well-known procedures for procuring a wig. Wig grips may be worn underneath any necklace, hat, or scarf, and will keep them totally protected. Made from double-sided lace, vest grips are created with a single facet that grips your skin or hair and one facet that grips your mind wig or cover.
Q5: How often should I clean my hair wig?
You ought to wash out a human hair wig roughly every 6-8 weeks, or 7-10 years. A lot of men and women who use human hair wigs every day, locate this to regular to be prosperous in cool weather and might wash more often in warm weather.
What is number 4 hair color?
Level 4 is your hair colour level that's represented as"dark brown". It's among the most frequent all-natural hair colours and also quite commonly seen in hair dye.
What is a Level 5 hair color?
Measure 5 is a phrase for moderate brown but may also refer to this medium-dark reddish shades. It's among the most frequent all-natural colours on earth, but also commonly shows up in box dyes. Level 5 hair may be flattering on anybody using a natural hair colour from Level 2 to Level 7.
What is a level 8 hair color?
Level 8 describes to medium blond hair. This is a frequent thickness found in hair dyes although not too normal for natural hair colour. Level 8 hair may also refer to mild reds/strawberry blondes. Level 8 hair may be leveraged on anybody whose natural hair colour is from Level 6 to Level 10.
Would you put your hair up in the event that you've got a closure?
Normally, the lace closed does not provide flexibility when it comes to styling your extensions or wigs. Your hair can not be dragged into a ponytail using a lace closed, but this isn't true with the 360 lace frontal wigs that allows you to pull your own hair back into a simple ponytail and design it into numerous ways.
Which is better a frontal or closure?
In the end, a wig having a rectal provides its wearer with the maximum styling flexibility, but closures stay the most suitable alternative for simple casual appearances (such as ones with a centre part) or for people who want to keep an specific style.
What color is number 6 hair?
The level system consists of 10 amounts which help ascertain the thickness level of your normal hair. 1 is shameful, 5 is pale brown, 6 is dark blond, 7 is blond and 10 is the lightest blond.
What is a 613 wig?
To start with, #613 is 1 sort of pantone color as the lipstick. The 613 blonde hair wig is made of raw human hair gather substance. It's partially machine-made and partially hand-tied into a swiss lace foundation substance. Shela hair provides quite good quality high-density hair follicles in a reasonably reasonable price.
What length hair extensions should I buy?
When picking hair extensions to improve the distance of your hair, always remain within four inches of your normal hair span to get the most realistic mix. If you want to expand your hair more than four inches, then we recommend to purchase another package of hair extensions.
What color is 2 in wigs?
When picking hair extensions to improve the distance of your hair, always remain within four inches of your normal hair span to get the most realistic mix. If you want to expand your hair more than four inches, then we recommend to purchase another package of hair extensions.
What does Level 7 hair color look like?
Level 7 is a phrase used for dark blond hair, but it may also refer to a light or bright auburns/reds. It's normal to locate Level 7 colors from hair dye. Level 7 hair may be flattering on individuals whose natural hair colour is from Level 4 to Level 10.
What color is a level 5?
So the very first number is the amount 5, and the next amount, 6 supporting the period denotes the tone of this colour, which is red.
What color cancels out orange in hair?
Toning the Orange Outside The trick is figuring out what colour toner to utilize. In case a poor bleach project has come out more yellowish, you are going to require a purple toner. A purple shampoo may also help neutralize the yellowish. However, if your hair is really orange, then you are going to require a blue bandage.
Can you put your hair up with Halo extensions?
Would you utilize your Halo extensions at a ponytail? We receive this question a good deal. You may also produce a high ponytail using Halo extensions.
What wig color is number 4?
It is around 1/2 to a complete level milder than #2 and contains more golden/red tones inside than #2. It is a little darker than #6 plus contains less auburn inside than #6.
What is a platinum blonde?
Platinum blonde hair colour is blond hair that's reduced of its glowing pigment into a color which is cooler such as ash, silver, metallic, and pearl. Platinum colour like on rings that you wear will possess the same colour on hair and may be made lighter or darker to mtach taste and skin tone.
What's the difference between 1b and 2 hair color?
1B hair colour is located between #1, that can be black (or black) and #2, that is the dark brownish colour potential on individual hair (the colour generally appears to be black before you choose a closer look).
Can you put a 360 wig in a high ponytail?
360 Lace Wigs: It's like full lace wig anyhow, to begin with, the lace just covers the perimeter, but around the perimeter so that it may be utilized in large ponytails.
How do you get blonde hair white?
Step 1: Employ Coconut Oil. The very first thing that I really like to do prior to bleaching is place in a tiny hair mask for a couple hours. Step 3: Permit Bleach Sit, Subsequently Rinse Hair. Measure 5: Tone Your Own Hair.
How long do I leave bleach in my hair 40 vol?
40 volume programmers ought to be left in your hair for 20 minutes in the least. They may be extremely harmful to your scalp and hair if left more. In reality, these programmers should be implemented without getting them around the entire scalp.
What skin tone looks best with platinum blonde hair?
Contemplate Your Skin Tone Girls with cool skin tones normally look better in silver colors compared to girls with hot skin tones. Cool skin tones are generally ruddy, not gold. In case you've got a pink or peachy complexion with blue or pink skin undertones, and you are inclined to burn before you tan, then you have got cool skin tone.
How many packs of weave do I need for a full head?
Normally 3 bundles with closed or 4 packages with lace closed are sufficient to earn a complete head weave, shorter duration hair follicles are thicker compared to hair. By the comments from the virgin hair customers, using 12" or not, 2 packages could be more than adequate. Since this span has lots volume to the weft.
What color is honey blonde?
Honey blonde hair really is a combination of warm and dark blond with brown. This wealthy blonde hair colour gets its name by using a similar colour as actual honey produced from honey bees. Honey blonde is an excellent hair colour because it compliments virtually every skin tone.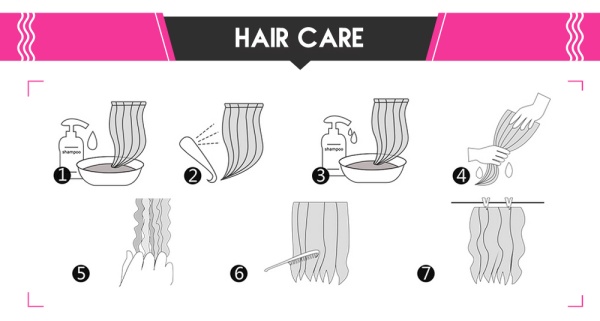 1.Be ready for everything and wet the hair with warm water
2.soak the hair with mild shampoo for a few minutes.
3.Rinse the hair in clear water once.
4.Do it again to make sure the hair is clean.
5.Cover the hair with the towel to soak up the water on it.
6.Move down gently to comb the hair straight to the ends.
7.Hang the hair with the weft open and air-dry it and curls hold well.
Stock:

7 only

Model:

brazilian-613-blonde-body-wave-human-hair-wigs-4x4-lace-closure-

SKU:

brazilian-613-blonde-body-wave-human-hair-wigs-4x4-lace-closure-

ISBN:

brazilian-613-blo
Hurry, this offer ends in: