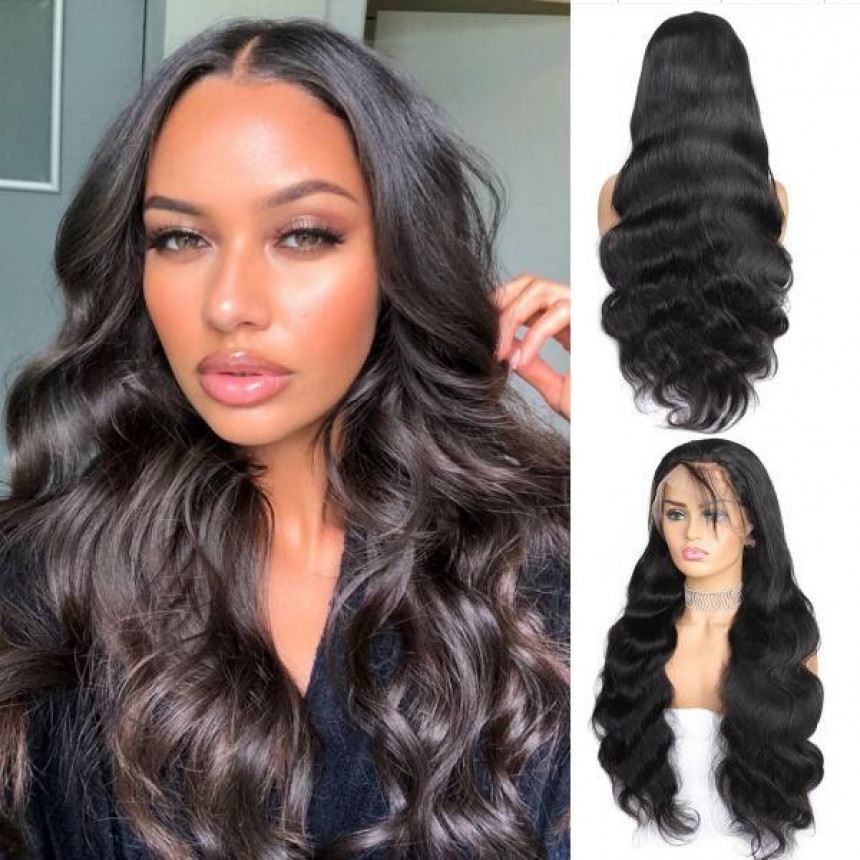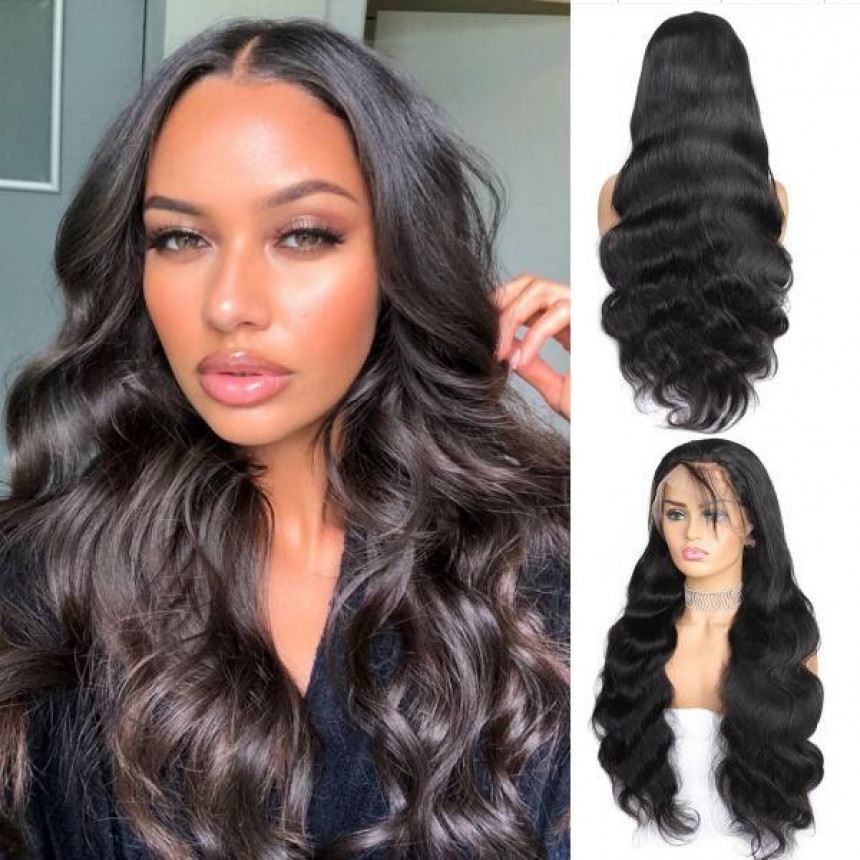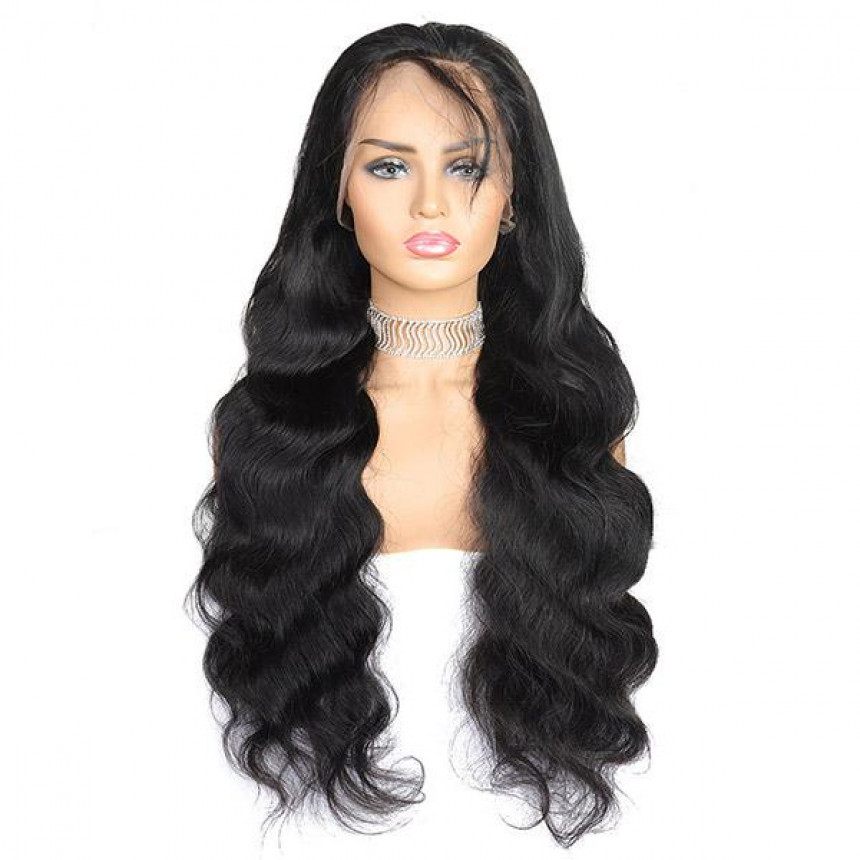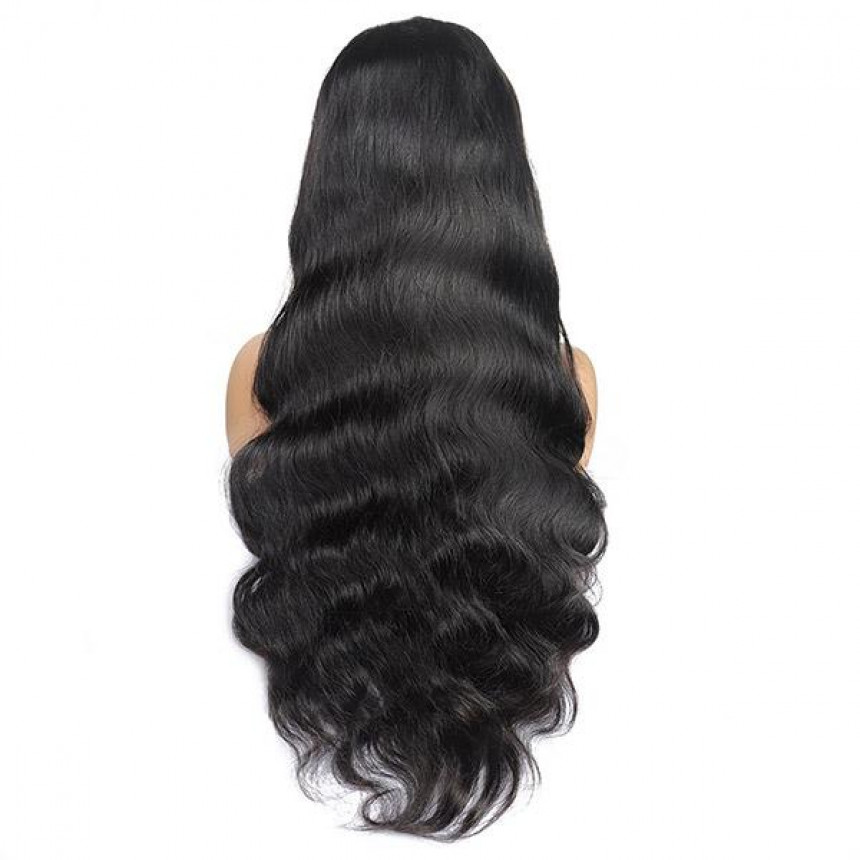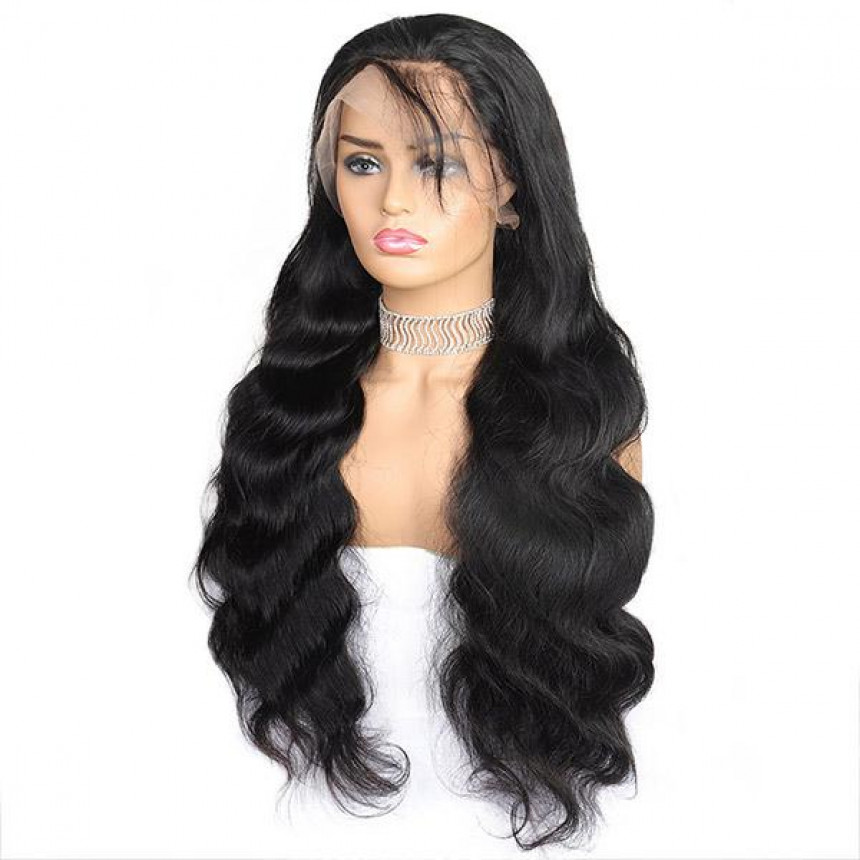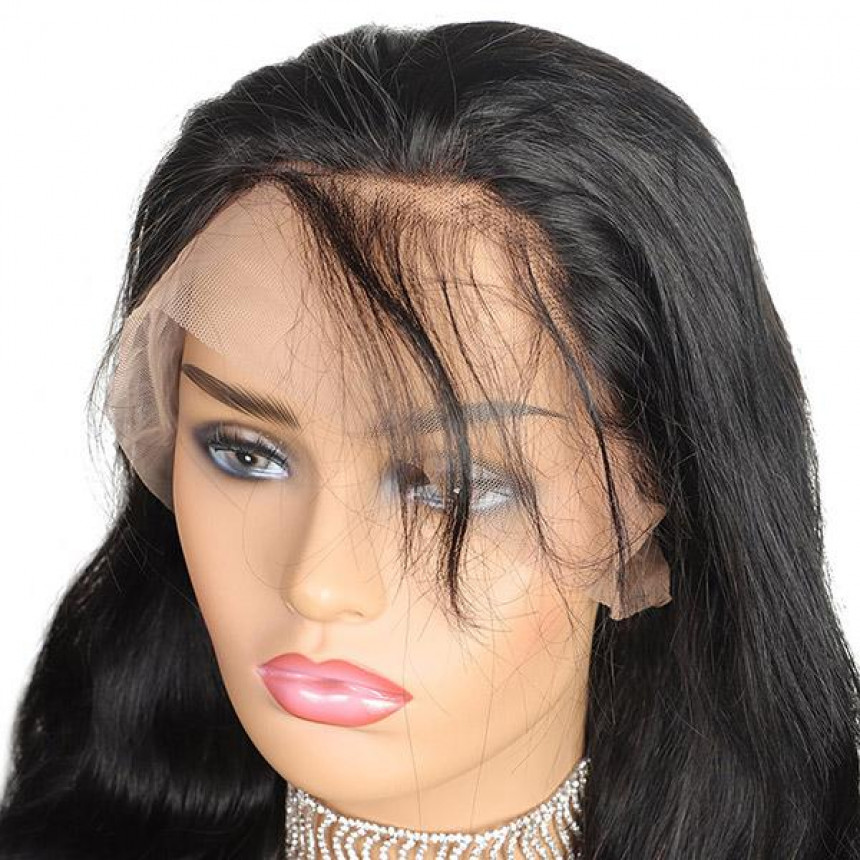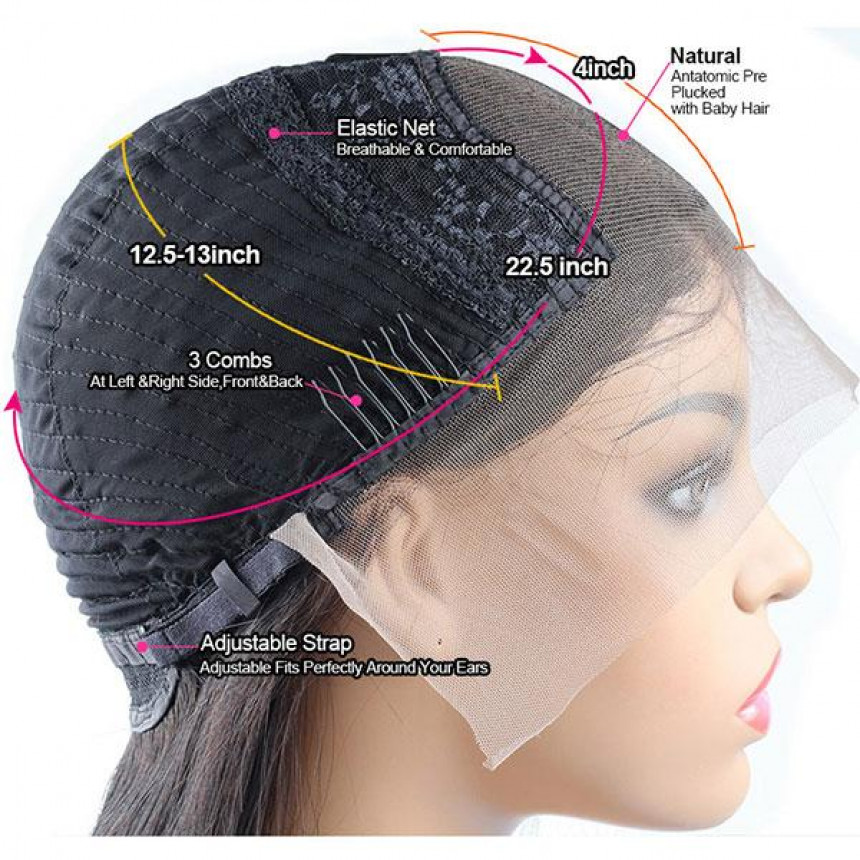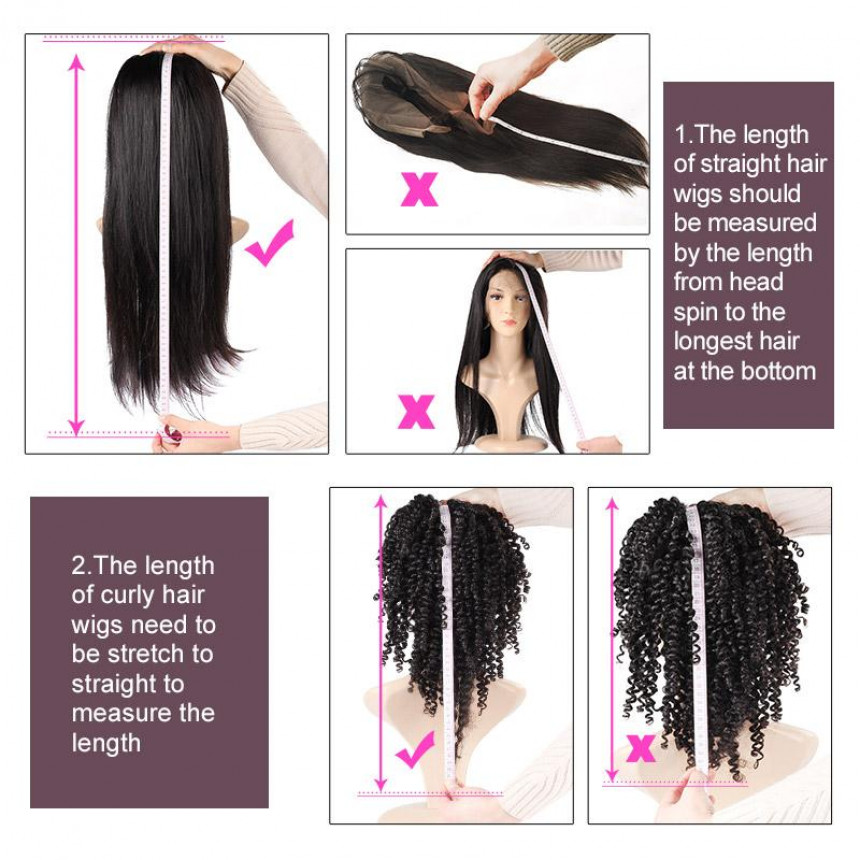 Hot -20 %








Secured Shopping
Best security features, we support Visa, Master.Amex, Paypal and etc.
Free Shipping
Free delivery over $50, ship with DHL, EMS,Fedex express and etc
Free Returns
Hassle free returns, multi warehouses in the US, Hong Kong, Canada, New Zealand
brazilian remy body wave hair 4x4 lace frontal wig
PRODUCT FEATURES

Item: Lace Closure Wig Brazilian Body Wave 4x4 Lace Frontal Closure Virgin Remy Human Hair Wigs
Hair Material: Virgin Human Hair Weave, 10A Grade, No Shedding, Tangle Free
Hair Color: Natural Black Color
Hair Grade:10A Grade, Straight Human Hair Wigs, Can be bleached and restyle, dyed
Hair Length: 10 inch - 26 inch are available, Very Soft, Healthy and thick
Texture: Body Wave, Natural Hairline, Soft, Comb Easily, Minimal Shedding, No Tangle
Density: 150% high density nice quality human hair wigs
Pack: 1 Piece Body Wave Lace Front Wig
...................................................................................................................................................................................................................................................................................................
FAQ
Q1: What Difference Between Lace Front Wigs and Full Lace Wigs
A: Lace front wigs are half made by hand tied and half made by machine,Full lace wigs are 100% made by hand tied.Lace front wigs are more competitive in price,full lace wigs are more realistic and easier to make a ponytail.
Q2: Can I Restyle or Color the Hair
A: Yes. But we'd like to recommend you that too often restyle or dye the hair will dry it out. So please make sure which kind of style or color do you like before you actually take action on it.
What is Brazilian human hair?
Brazilian hair is sexy seller on the hair extensions advertising. It's soft and curled less or more in the feel and its colour is more near the majority of ethnics. Brazilian virgin hair denotes the hair bundle entirely cut from baldness donors. All of hair cuticles are aligned in precisely the exact same direction.
Is Brazilian or Peruvian hair better?
Peruvian hair is a bit thicker and coarser than Brazilian hair in feel and blends nicely in ordinary relaxed hair textures around African American ladies.
How long does Brazilian weave last?
Brazilian hair provides a luxuriously soft, low upkeep installation that can last 12-24 weeks with appropriate care. This feel blends easily with most hair styles and may be coloured, straightened and styled easily.
What is unprocessed virgin Brazilian hair?
100% unprocessed hair Virgin Individual hair hasn't gone through any substance treatment, nor been coloured and is accumulated in 1 cut from one donor. The hair is tied into a ponytail until the cut plus a complete head provides 3 packages of hair.
What is Brazilian hair extensions?
In comparison with Indian baldness, Brazilian hair really is better when confronting humid conditions for inducing less frizz. Brazilian hair consistently is your best selling and high quality human hair kind on the marketplace.
Where do they get human hair for wigs?
Nearly all human hair used in extensions and wigs stems from India and China. Spiritual men and women make pilgrimages to temples like the Venkateswara Temple at Tirumala, India, in which they shave/tonsure their minds at a ritual of loyalty.
How do you maintain Brazilian weave?
Brush your hair two times daily, beginning in the tips. Gently clean your own hair in warm water using sulphate-free shampoo, just take care to not scrunch your hair as this can lead to tangling.
What's the distinction between unprocessed and processed Brazilian hair?
Unprocessed hair still gets the cuticle intact; it hasn't been processed. The hair can also be usually from one donor. Another benefit is that unprocessed hair lasts more than refined hair; in this manner, you receive a larger value, as it is not damaged hair. ...
Can you tone blonde extensions?
In other words, yes, it is possible to tone hair extensions. The same as your own, organic hair, extensions can also be colored with hair dye. Meaning that extensions may find that brassy appearance that dyed blonde hair receives after some time.
What is the difference between blonde and ash blonde?
Ash blonde is among those darker shades of blonde. It's distinguishable by its own tones that are verging on grey. It's also perfect for grabbing the very first symptom of any grey hairs. . .But not just that! It enriches light complexions and brightly coloured eyes owing to its very chilly pigments.
What extensions are best?
Clip-ins would be the the quickest and most inexpensive kind of hair extension. Sew-ins are among the older kinds of hair extensions. Tape-ins are Valles favorite kind of hair extension. Glue-ins are somewhat more expensive due to the work involved with program.
Can fine thin hair have extensions?
Both methods permit you to can look after your actual hair, while providing you your fantasy hair meanwhile.
Are weft extensions damaging?
Beaded weft extensions don't result in any harm to the normal hair it's stitched to, and they're secure to use heat products and styling gear on. If your hair is obviously fuller or fine, we'll be certain that you attain your dream hair from the time you leave our salon.
Can you use purple shampoo on blonde extensions?
Please bear in mind that purple shampoo will balance out the gold undertones in the Ash Blonde and Bleach Blonde colors and allow it to be cooler, however, based upon your tone of blond, this might not be the ideal option to creating your extensions fit better for your hair colour.
Why are my blonde extensions turning pink?
Believe it or not it's a frequent event for blond hair extensions to either turn brassy or possibly a pink/ salmon color. This occurred due to the quantity to processing that the hair is gone to get it out of its initial color of dark black or brown to receive it to its fresh blonde colour.
What shade of blonde will suit me?
3. Darker or more yellowish / golden-toned skins match honey or golden colors; believe butter, gold, caramel tones.
Where do blonde hair extensions come from?
2. Nearly all human hair used in extensions and wigs stems from India and China. Spiritual men and women make pilgrimages to temples like the Venkateswara Temple at Tirumala, India, in which they shave/tonsure their minds at a ritual of loyalty.
Can I tone my blonde hair extensions?
Purchasing hair extensions on the internet can be complicated, particularly for blondes. If your hair is a really ashy or white blond, toning will definitely assist in fitting the color. Do not be fearful of toning!
Can you tone clip in hair extensions?
Luxy Hair extensions are constructed of 100% Remy hair and, thus, can be toned with a professional hair colorist.
Can I put purple shampoo on hair extensions?
Employing purple shampoo in your hair extensions Wash your hair with purple shampoo once weekly or if your hair requires it, and continue together with your normal shampoo involving uses. Hair extensions are extremely porous, so purple shampoo will residue quickly. Apply shampoo generously to your own hair and allow it to sit for 1 to 5 minutes.
Do clip in hair extensions fall out easily?
Caring for your own extensions should come as readily as keeping your normal hair. Your extensions should not fall out. That is the reason it's very important to eliminate them each night, also, otherwise you risk damaging both your own extensions along with your own hair.
Just how long can clip extensions remain in?
Premium quality clip-in hair extensions can last you anywhere from 3-6 months to a year or more, depending on how many times you use them and how long you take care of those. Luxy Hair extensions are high quality 100% genuine remy individual clip-in hair extensions.
How many clip extensions do I desire?
In case you've got fine and thin hair, then search for approximately 100 g of hair extensions and in case you've got nice to ordinary hair, then select between 100 to 150 for incorporating span. Whenever you have moderate to thick hair and need to delight in a fashion that's past shoulder length, then select 125 to 175 g of hair extensions.
What does ash blonde look like?
Ash blonde hair is a shade of blond that's darker roots plus a hint of grey, making an ashy blonde tone. Ash blonde colours are cool-toned, in comparison to warmer tones like a gold blonde.
How do you not look washed out with blonde hair?
Use Dark Brown or Black Mascara: It is common that those with mild hair also have lashes which are on the milder side. To create one's attributes pop, use a dark brown or even a black tan. This can help remove the washed-out tones we are attempting to fight.
What is the most popular blonde hair color?
For organic blondes seeking to have a bit more entertaining, light blond can take your normal colour to a completely different appearance.
Can human hair extensions be bleached?
It's true, you can bleach or dye hair extensions with no difficulties. Nevertheless, ensure that your extensions are made from real human hair. Additionally, bear in mind that the extensions are made from real hair, not a few anti-human material. Thus, don't over-bleach them that will damage them.
What's the difference between icy blonde and platinum?
The distinctions between arctic blond and hair are modest but crucial. Ice blond hair is as light in colour, but rather than being bright white platinum blond, it harnesses blue or purple tones for an excess hint of frosty shimmer.
Why is my hair not lifting with bleach?
If the bleach will not lift your hair the following degree, then you may not have bleached it properly or your hair may be immune to the procedure. If that is true, then you will want to bleach your hair , the ideal way.
Is Remy human hair real human hair?
Authentic remy hair is known as the crème de la crème of hair thinning choices --the very best of their best. It describes the quality and caliber of their hair. It is 100% human hair, which generally stems from donors ranging from a single donor to a tiny couple, shaved or cut right from the entire scalp.
Can you wet human hair weave?
You can wet your entire body wave hair to have the smooth and healthier body wave hair. Many folks might not dare to moist the entire body wave hair sew since they fearful the wavy figure tide weave hair will wind up right after they clog or washing the inexpensive body wave hair extensions.
Is weave human hair?
A hair weave is either artificial or human hair used for the integration using the natural hair. Weaves can change one's look for long or short intervals with the addition of additional hair to a person's natural hair or simply by covering the pure hair together with individual or artificial hairpieces.
How do you wash your hair with a weave at home?
Then fill out a stain-resistant bowl sink with warm water and then pour the diluted shampoo .
How many bundles of weave do I need?
Normally, you may get three packages for your main sew in, that is typically the magical number for your typical sew in. In case your sew-in is beginning with spans over 20 inchPrime; then you may wish to consider four packages.
What is the best type of hair for sew in weave?
Produced from 100% pure hair, virgin reddish hair is your best grade of hair weave. Since it's unprocessed and stems from one donor, it may be utilized as its own all-natural hair design and colour. Dsoar now offers four kinds for you to select from. Including freshwater, Malaysian, Indian and Aztec Hair.
Which type of hair is better Brazilian or Malaysian?
Malaysian wavy hair may be considered heavy or thick although in contrast with hair. It is extraordinarily slick and has a gorgeous all-natural glow. Malaysian hair has a gorgeous wave pattern which blends with moderate and class textures.
Is 100 human hair really human?
100% Human Hair and Hair Remy hair: The two are 100% natural hair. Remy hair describes smooth and healthy hair, and the hair might be coloured or permed. 100% laser hair denotes the hair follicles are manufactured from 100% real human hair. So although all Remy hair is hair, not all of individual hair is Remy hairloss.
Maintenance Manual:
1. Wash and deep condition hair regularly,one/two weeks a time is OK.
2. Detangle the hair gently by hands before washing to prevent shedding.
...................................................................................................................................................................................................................................................................................................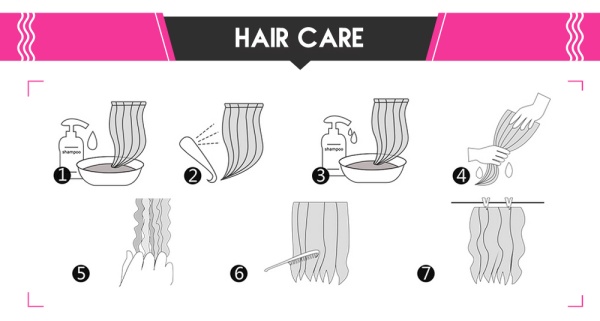 1.Be ready for everything and wet the hair with warm water
2.soak the hair with mild shampoo for a few minutes.
3.Rinse the hair in clear water once.
4.Do it again to make sure the hair is clean.
5.Cover the hair with the towel to soak up the water on it.
6.Move down gently to comb the hair straight to the ends.
7.Hang the hair with the weft open and air-dry it and curls hold well.
Stock:

8 only

Model:

lace-closure-wig-brazilian-body-wave-4x4-lace-frontal-closure-vi

SKU:

lace-closure-wig-brazilian-body-wave-4x4-lace-frontal-closure-vi

ISBN:

lace-closure-wig-
Hurry, this offer ends in: