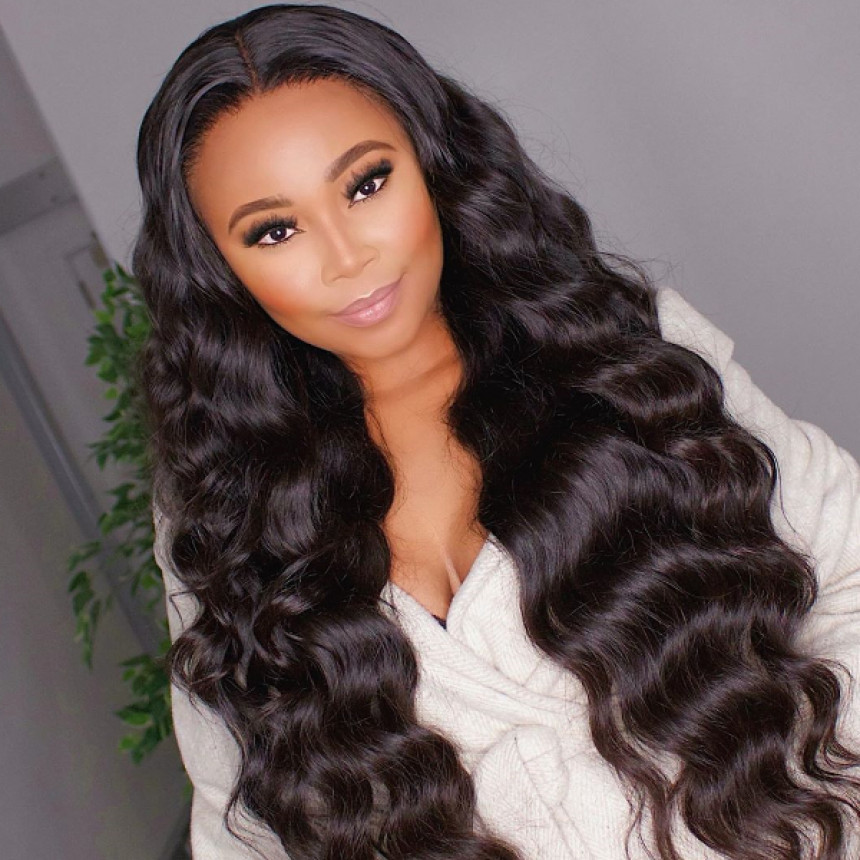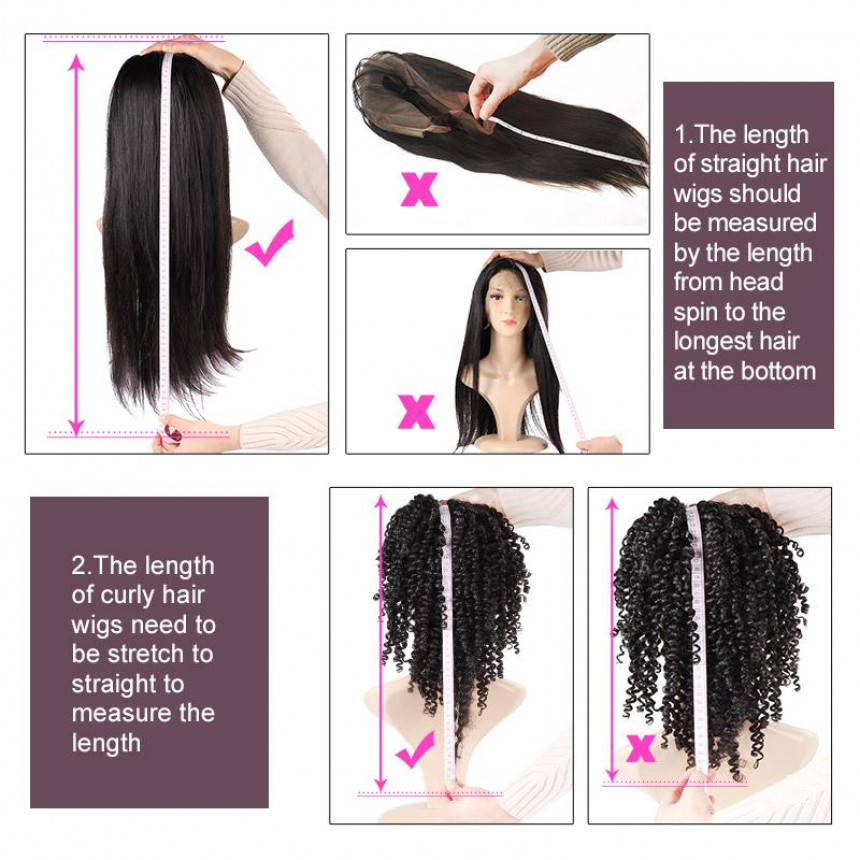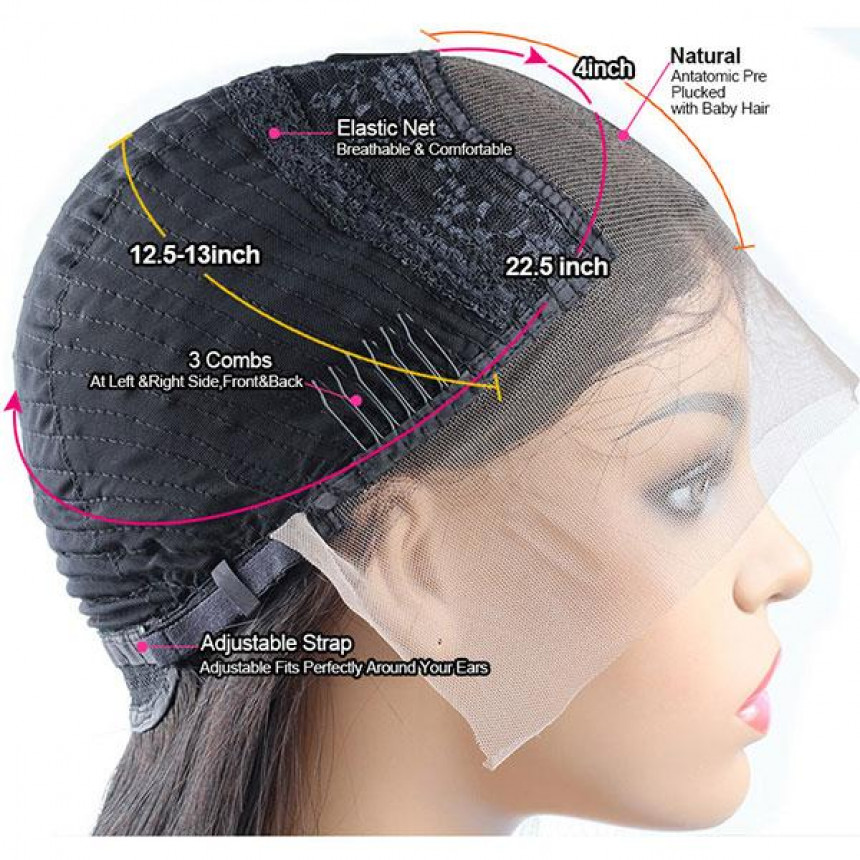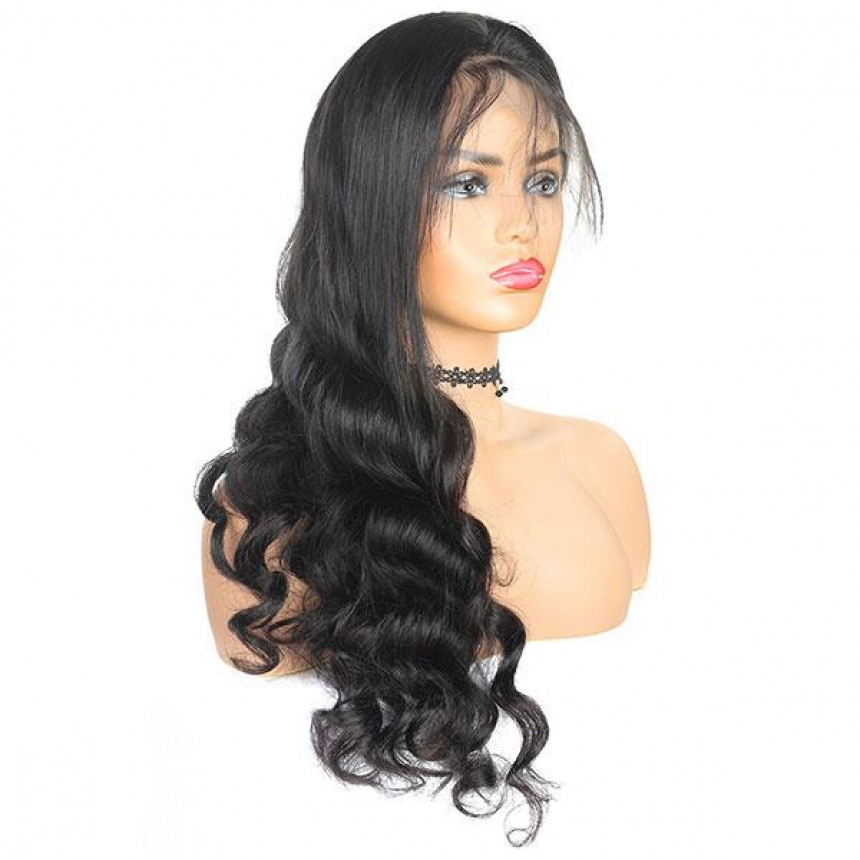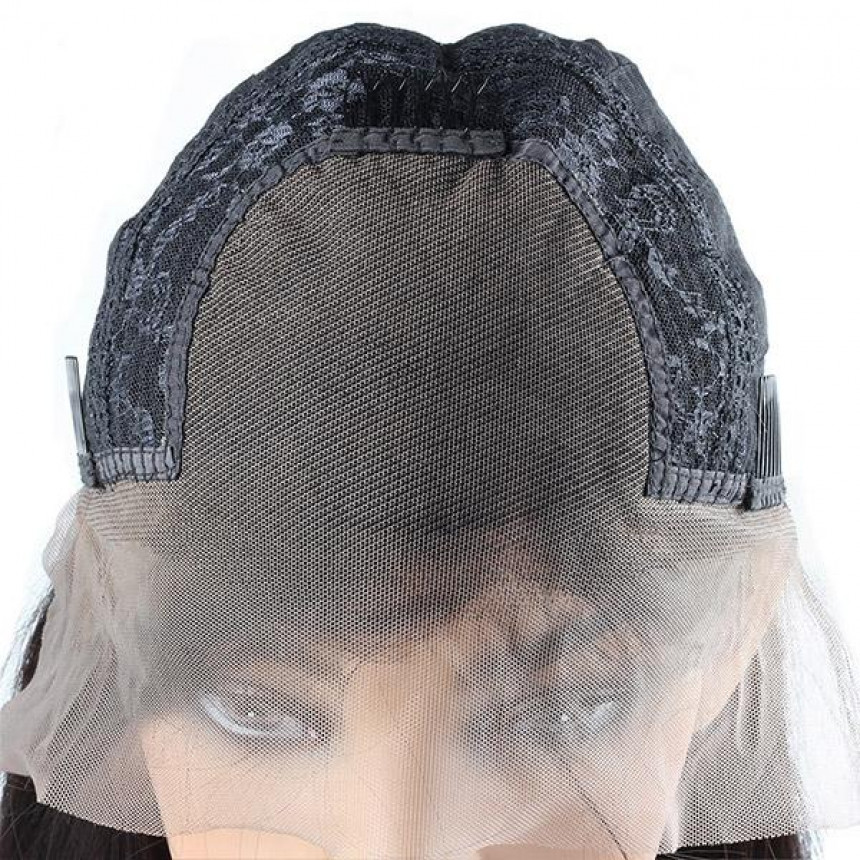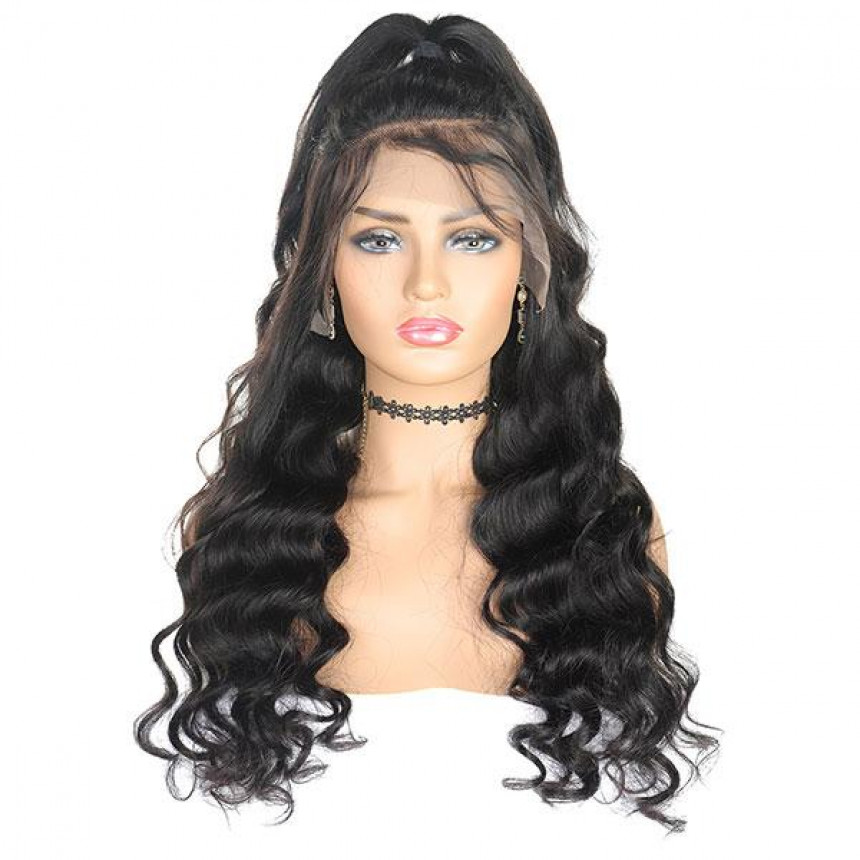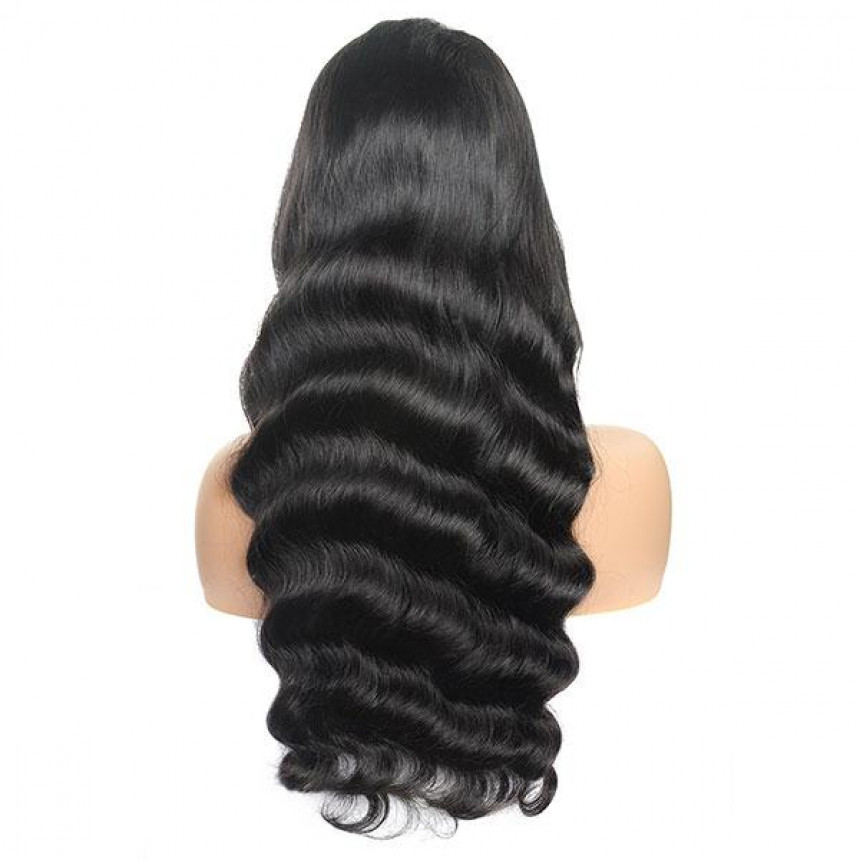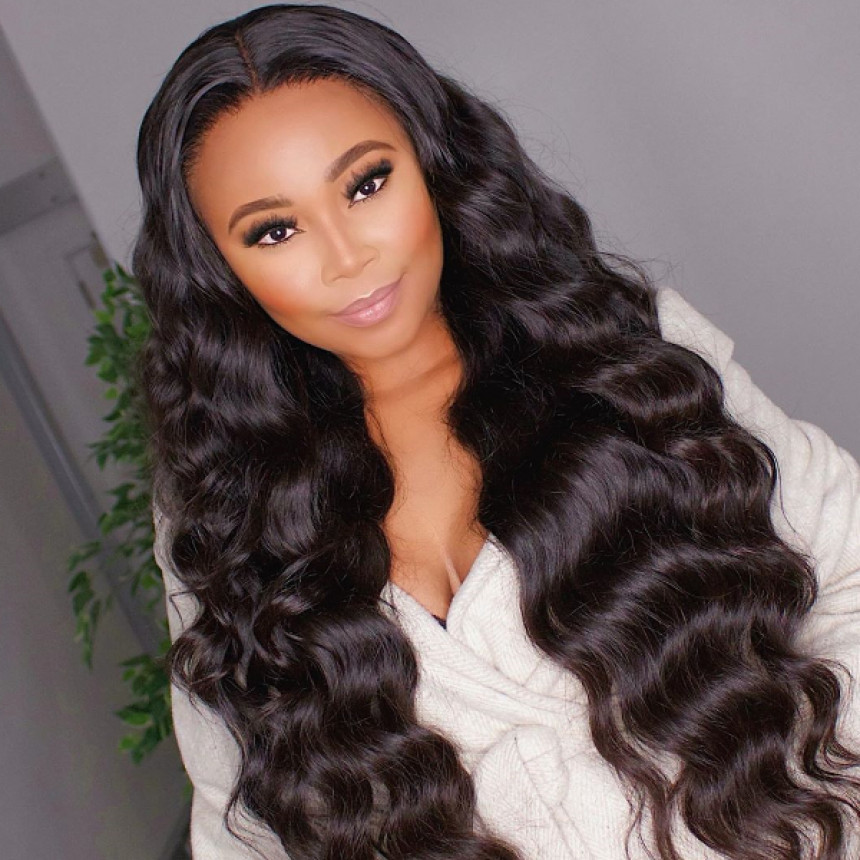 -20 %








Secured Shopping
Best security features, we support Visa, Master.Amex, Paypal and etc.
Free Shipping
Free delivery over $50, ship with DHL, EMS,Fedex express and etc
Free Returns
Hassle free returns, multi warehouses in the US, Hong Kong, Canada, New Zealand
Cheap Brazilian Loose Deep Wave 4x4 Lace Closure Wig 100% Unprocessed Human Hair
PRODUCT FEATURES

Item: Cheap Brazilian Loose Deep Wave 4x4 Lace Closure Wig 100% Unprocessed Human Hair
Hair Material: Virgin Human Hair Weave, 10A Grade, No Shedding, Tangle Free
Hair Color: Natural Black Color
Hair Grade:10A Grade, Loose Wave Human Hair Wigs, Can be bleached and restyle, dyed
Hair Length: 10 inch - 26 inch are available, Very Soft, Healthy and thick
Texture: Loose Deep Wave Hair, Natural Hairline, Soft, Comb Easily, Minimal Shedding, No Tangle
Density: 150% high density nice quality human hair wigs
Pack: 1 Piece Loose Wave Hair 4x4 Lace Closure Wig
...................................................................................................................................................................................................................................................................................................
FAQ

Q1: What Difference Between Lace Front Wigs and Full Lace Wigs
A: Lace front wigs are half made by hand tied and half made by machine,Full lace wigs are 100% made by hand tied.Lace front wigs are more competitive in price,full lace wigs are more realistic and easier to make a ponytail.
Q2: Can I Restyle or Color the Hair
A: Yes. But we'd like to recommend you that too often restyle or dye the hair will dry it out. So please make sure which kind of style or color do you like before you actually take action on it.
What is a 4x4 closure wig?
What's a 4x4 closure. The 4x4 lace closed Is like the 5x5 lace closed. A 4x4 closed can be placed in the center front of their mind, the 4x4 human hair closed sews together with the individual hair follicles may also attract a natural and gorgeous hairline to individuals.
Should I wear a wig on my wedding day?
Having a Fantastic hair day isn't more Important than in your wedding day. Wearing wigs makes each day a fantastic hair day! No more fretting about how your normal hair appears whether you may design it flawlessly --a fantastic wig has all that covered.
What is the difference between 13x4 and 4x4 wig?
Size is the biggest gap Involving the 4x4 lace closed along with also the 13x4 lace . 4x4 lace closures are 4x4 inches, so they're smaller since they are used to shut off an installment. Individual hair 13x4 lace frontal normally arrive in hairline dimensions of 13x4.
What is a hair closure?
A closed is a hair piece That's usually Made from silk or lace, though lace is the a lot more common option. The hair bit is attached to your cornrow foundation and fastened around the perimeter to be able to help protect your hair and improve its appearance. Hair closures tapes.
What's the difference between a frontal wig and a closure wig?
Versatility: Frontals are all Utilized to recreate The hairline from ear to ear although closures are utilised to recreate the pure parting of their hairline and quantify about 4inches by 4 inches and are usually sewn into position.
What do you brush a wig with?
Cleaning Your Wig: Don't brush your wig If it's wet. This will extend and permanently harm the skin. Use just brushes and combs that were designed specifically for synthetic wigs. Your routine hairbrush or comb isn't will stretch and pressure the fibers.
Do you need a special brush for wigs?
The Solution is no, your regular hairbrush Isn't the ideal alternative for your wig. Wigs have to be treated lightly, and the brush which you would use for the normal hair can tear the wig cap or pull the hairs out of your own wig. Rather, we propose using a wide tooth comb.
Can you brush a costume wig?
Be very gentle when brushing or combing Your wig so you don't pull out strands of hair or damage your wig. Styling a wig is much exactly like styling your hairyou can tease it, brush it whatever you like--so long as you do not utilize any heated hair styling tools in your wig.
What watches do the Kardashians wear?
Although we do not understand It's true, 1 thing Is for certain: the Kardashians adore their Rolex watches. Rob Kardashian wears a Rolex Day Date President, which could commonly be viewed on the famous"Maintaining all the Kardashians" television series.
What to know about buying a wig?
Sort of hair. Wigs can either be produced from Human hair or artificial hair, as well as occasionally human hair combinations. Does the color suit you? Wigs come in many different colors. Size. Consider length. Does this match your lifestyle? Do not overlook the cap.
Does wearing a wig damage your real hair?
Wearing a wig Is a Superb Choice to change Your appearance without creating permanent changes to your own hair, however if you aren't careful they can harm your scalp and hair and also contribute to or cause baldness loss/damage.
Should you wash your wig before you wear it?
Deciding If You Would like to clean it before Wearing it's really a personal option. It's necessary to remember that each and every time you wash your wig, it hastens its lifespan. That said, some girls feel more comfortable placing on a recently washed wig.
What are the 7 face shapes?
The 7 basic face shapes are oval, around, Square, diamond, heart, pear shaped and oblong. Now you may be thinking that is excellent, but which one do I have? Well catch a mirror and continue reading as I explain each one!
What's the best grade of Brazilian hair?
But when time belongs to 2015, 7A tier brazilian Human hair weave has been deemed to the greatest human hair which each one chased. Subsequently 8A and 9A tier Remy hair became the very common human hair weave in 2016 and 2017, in precisely the exact same period, 8A and 9A hair weave were highly recommended by girls due to the high quality.
What is best to wear under a wig?
A cap can be a brilliant Method of maintaining Hair set up under a wig, so allowing wearers to have the ability to appreciate their wig without needing to be concerned about their particular hair using a head of its own! And while retaining hair set up, a wig cap also smooths out any unwanted lumps brought on by natural hair beneath a wig.
How do you measure hair for a wig?
The way to assess the wig span? Measure from The head to the hair ends. The curly and wavy hair can be processed out of direct hair, therefore in precisely the exact same span,curly and wavy hairs will probably be seems shorter (depends upon how heavy that the curl is) than directly wigs.
How long do you wear lace front wig?
Just how long does one leave a lace front wig ? Although not suggested. A lace front wig may be left for up to six months with long term glue. The duration of time a lace front wig could be made on is really suspect upon what products and method were utilized to use the wig, in addition to body chemistry.
Can you color yaki hair?
Difference between yaki virgin and hair Hair Meaning no perms, color treatments or alternative substances are used on the hair before or following donation. This hair may be dyed, bleached, treated like your hair since it's hair that's out of a donor.
Can you perm synthetic wigs?
Yes, it is possible to curl a synthetic wig.
What is Brazilian hair?
Brazilian hair is sexy seller on the entire scalp Extensions promotion. It's soft and curled less or more in the feel and its colour is more near the majority of ethnics. Brazilian virgin hair denotes the hair bundle entirely cut from hair follicles. All of hair cuticles are aligned in precisely the exact same direction.
Can you curl Yaki human hair?
In case your yaki hair extensions are 100% individual Hair, curling them is straightforward. Pick a curling iron with a cone size which will create the curl kind you need --a bigger barrel will provide you a much tighter curl.
What is high temperature fiber hair extensions?
High Temperature Fibre A new growth in The business is HT fiber occasionally known as, Heat Resistant Fibre. This hair may be curly using curling irons, straightened with ceramic straighteners and acts very similar to human hair.
Can synthetic hair be curled?
Yes, It's likely to flake out a synthetic wig. However, you shouldn't try to utilize tools that are hot, such as a curling ironon a synthetic wig -- unless the label specifically says the wig can withstand heat. Otherwise, you may use foam rollers to curl the wig employing the procedure below.
How do you curl a synthetic hair wig?
Step 1: Clean the hair detangle. To Start the procedure, you must clean your wig and dry it thoroughly. Step 2: Separate the hair. Step 3: Wrap the hair at a roller & replicate. Measure 4: Blow the hair remove the rollers. Step 5: Fix the hair.
What is a human hair made of?
Hair is made from a tough protein called keratin. A hair follicle covers every hair to skin. The hair bulb creates the foundation of the hair follicle. From the hair , living cells divide and expand to construct the hair shaft.
What is a Remy wig?
A Remy human hair wig comes with an in-tact Cuticle coating, that's the outer coating of every hair strand which places like shingles on a roof (all traveling at precisely the exact same way ). This usually means the cuticle is going in precisely the exact same way from the package, which makes this kind of wig that the top quality.
Is Brazilian hair straightening bad for your hair?
The base line A Brazilian blowout could be Harmful to your hair and health. Among its most important components is a known sterile compound, formaldehyde. Brazilian blowouts and other anti inflammatory remedies also contain other compounds which can lead to side effects and allergies.
What is the best hair density for a wig?
Wig Density is defined as thick or thin The hair in your own lace wig is. The typical and most popular alternative is 120 percent That is Natural/Medium Density. The average human mind is considered to be Involving 100%-120%.
Maintenance Manual:
1. Wash and deep condition hair regularly,one/two weeks a time is OK.
2. Detangle the hair gently by hands before washing to prevent shedding.
...................................................................................................................................................................................................................................................................................................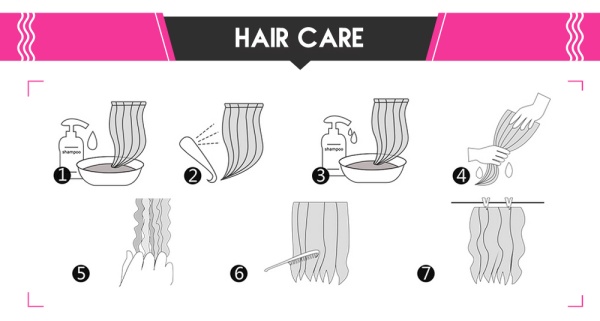 1.Be ready for everything and wet the hair with warm water
2.soak the hair with mild shampoo for a few minutes.
3.Rinse the hair in clear water once.
4.Do it again to make sure the hair is clean.
5.Cover the hair with the towel to soak up the water on it.
6.Move down gently to comb the hair straight to the ends.
7.Hang the hair with the weft open and air-dry it and curls hold well.
Stock:

5 only

Model:

hair-cheap-brazilian-loose-deep-wave-4x4-lace-closure-wig-100-un

SKU:

hair-cheap-brazilian-loose-deep-wave-4x4-lace-closure-wig-100-un

ISBN:

hair-cheap-brazil
Hurry, this offer ends in: