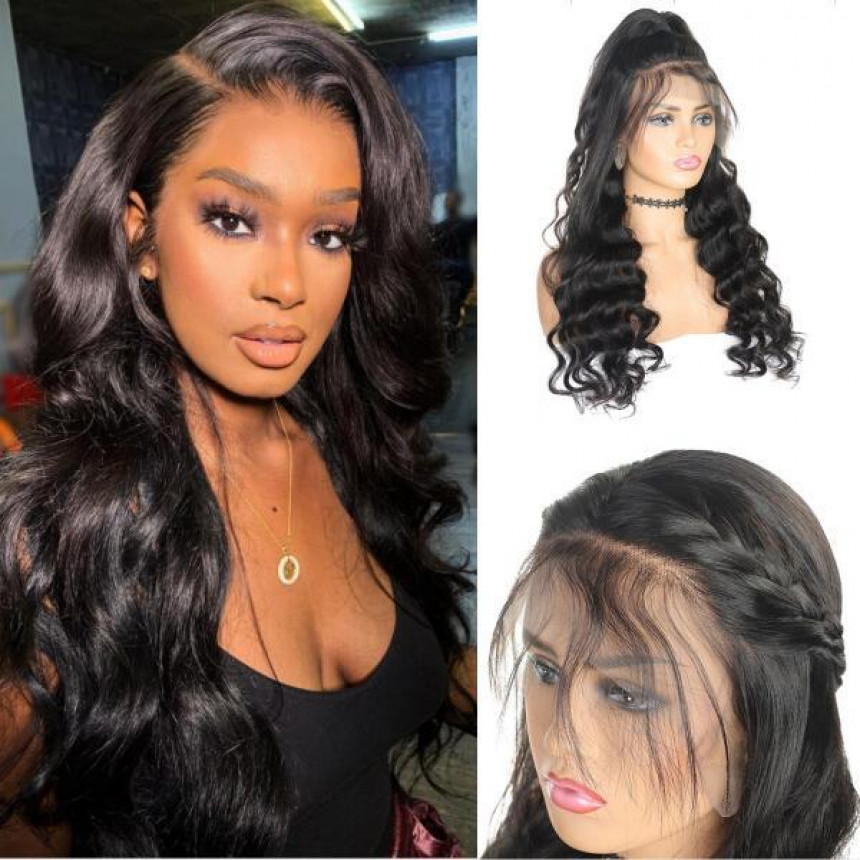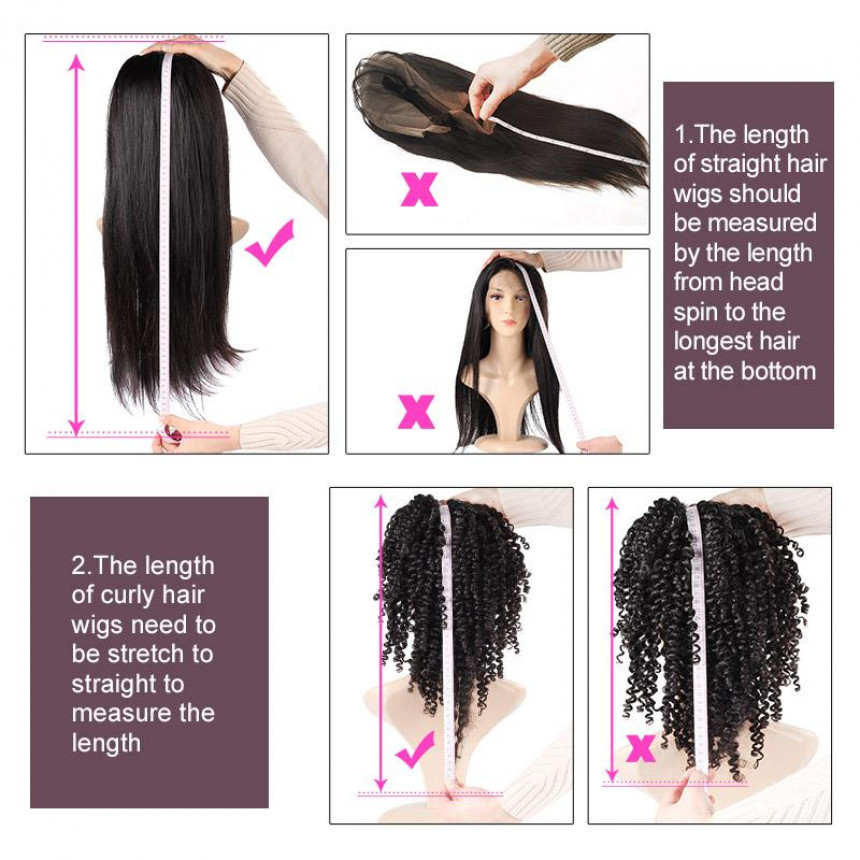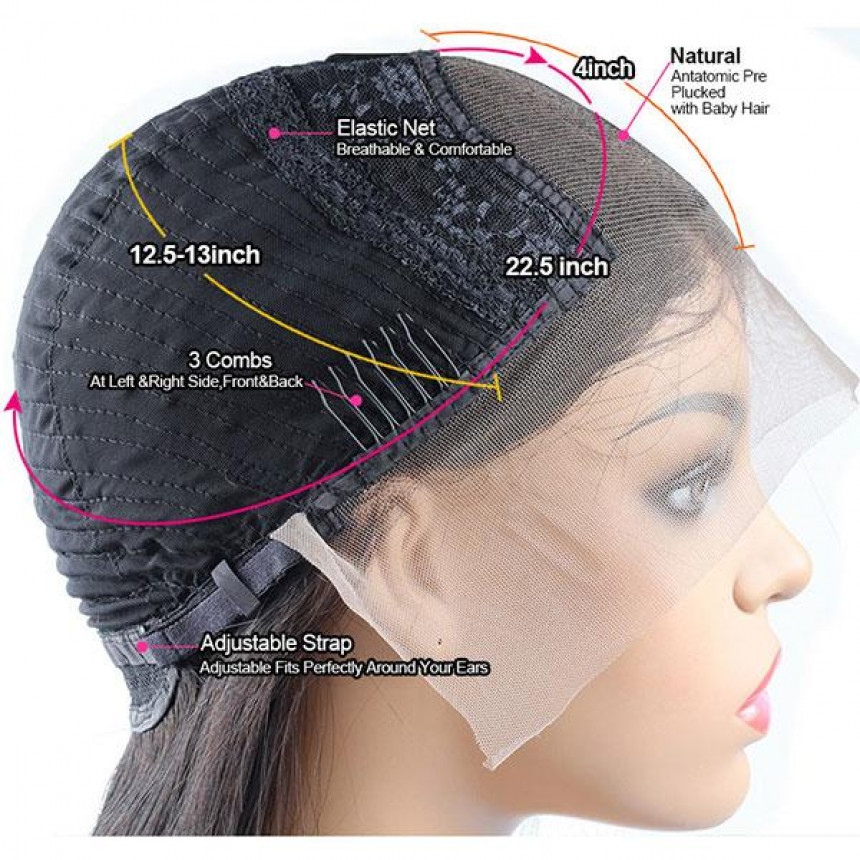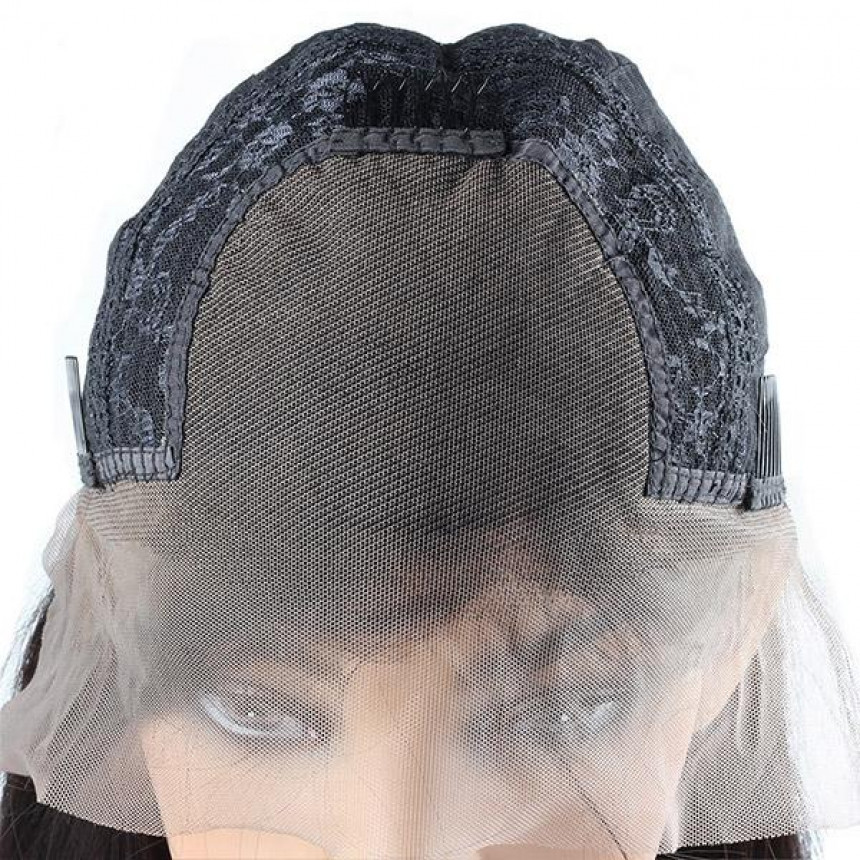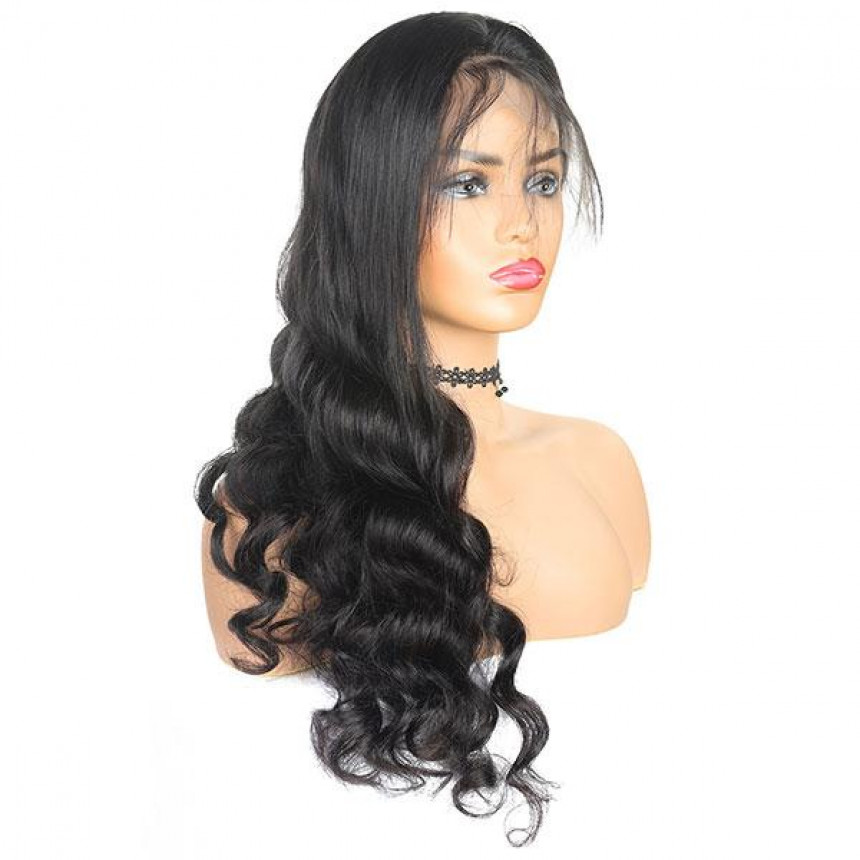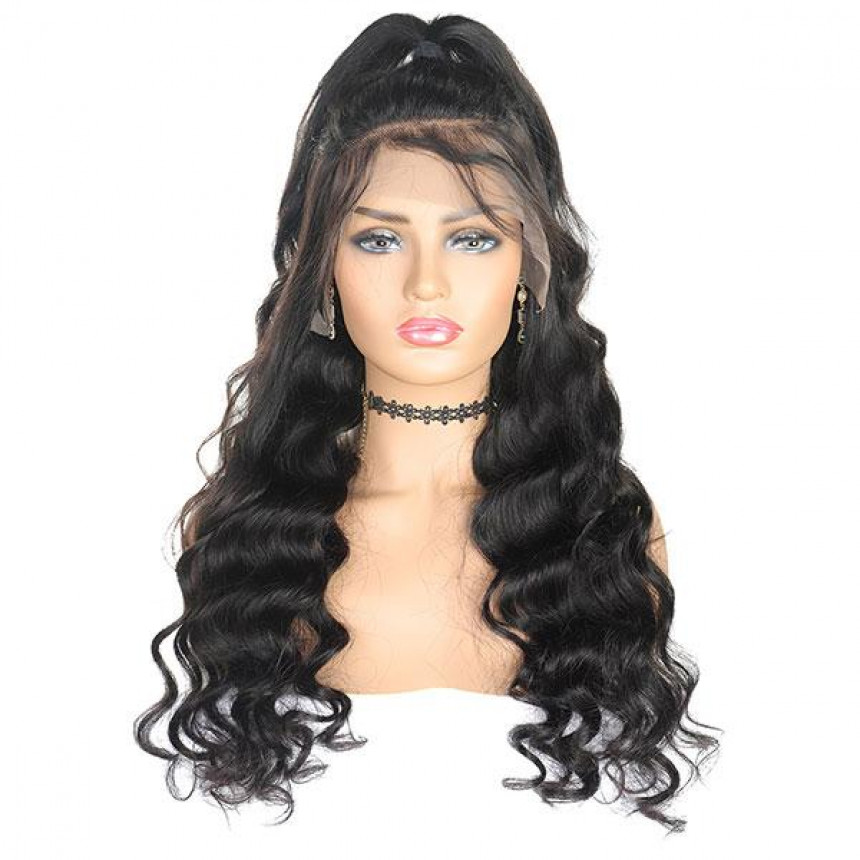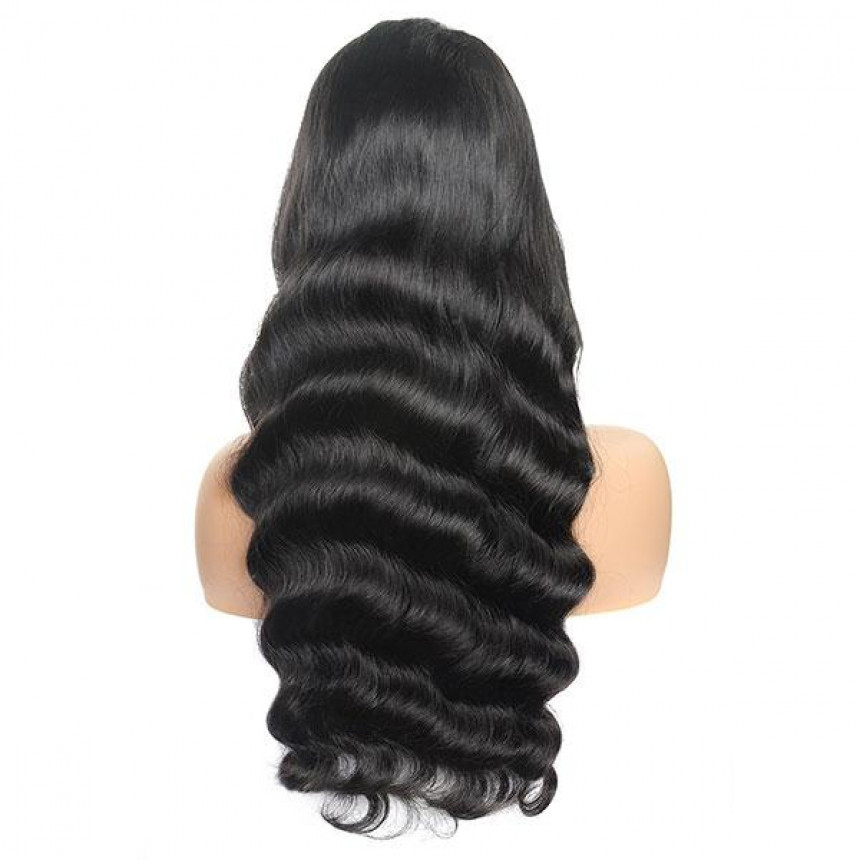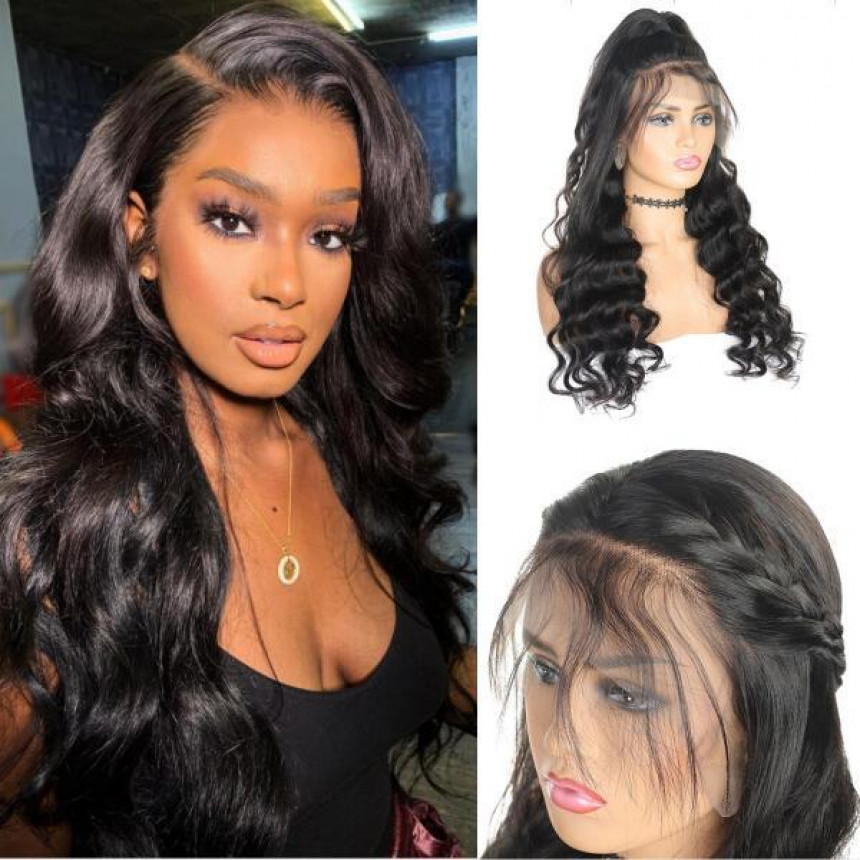 -20 %








Secured Shopping
Best security features, we support Visa, Master.Amex, Paypal and etc.
Free Shipping
Free delivery over $50, ship with DHL, EMS,Fedex express and etc
Free Returns
Hassle free returns, multi warehouses in the US, Hong Kong, Canada, New Zealand
Loose Wave Brazilian Virgin Hair 4x4 Lace Closure Virgin Remy human Hair Wigs
PRODUCT FEATURES

Item: Lace Wig Brazilian Loose Wave 4x4 Lace Closure Virgin Remy human Hair Wigs
Hair Material: Virgin Human Hair Weave, 10A Grade, No Shedding, Tangle Free
Hair Color: Natural Black Color
Hair Grade: 10A Grade, Loose Wave Human Hair Wigs, Can be bleached and restyle, dyed
Hair Length: 10 inch - 26 inch are available, Very Soft, Healthy and thick
Texture: Loose Wave Hair, Natural Hairline, Soft, Comb Easily, Minimal Shedding, No Tangle
Density: 150% high density nice quality human hair wigs
Pack: 1 Piece Loose Wave Hair 4x4 Lace Closure Wig
...................................................................................................................................................................................................................................................................................................
FAQ

Q1: What Difference Between Lace Front Wigs and Full Lace Wigs
A: Lace front wigs are half made by hand tied and half made by machine,Full lace wigs are 100% made by hand tied.Lace front wigs are more competitive in price,full lace wigs are more realistic and easier to make a ponytail.
Q2: Can I Restyle or Color the Hair
A: Yes. But we'd like to recommend you that too often restyle or dye the hair will dry it out. So please make sure which kind of style or color do you like before you actually take action on it.
What density is 180 wigs?
180% Density Wigs: This can be high-density hair. Designed for people who want full-size hair. This density is significant for customers who enjoy a complete style. If you'd like it to function best and seem more natural, you ought to use it on long hair.
Can you put a lace front wig in a ponytail?
Though There's no simulation of a Hairline around the nape, lace front wigs may nevertheless be worn at a half ponytail, or very low ponytailside ponytail, not a high ponytail. This permits the lace front wig to pay for the neckline with a natural appearance, while still appearing totally organic.
How long should you keep a lace front wig on?
You should Pick the Ideal adhesive, or it Will harm your borders. Ordinarily:A lace front wig may be left for up to six months using long term glue.
How long can wigs stay on?
Nevertheless, synthetic wigs often last just a Couple of months, or less if you are rocking them frequently. However, with appropriate care, you may use human-hair wigs for a couple of decades.
What is an ombre wig?
It's darker hair colour on the surface and Lighter hair color in the ends of their hair. Our ombre wigs are made out of ombre colour faux lace front wigs. Ombre hairstyle is a fashion trend. We got the layout inspiration from the most recent celebrity's hairstyle. In addition, the hair caliber of the ombre lace front wig is quite excellent.
What is the most comfortable wig to wear?
1A mono-top or monofilament wig foundation Creates an extremely natural look but can be quite warm in your scalp since it isn't ventilated. Try out a capless or lace front wig foundation to get a necklace that is cooler. If you are worried about scalp irritation out of a lace or open system wig foundation, try out a comfortable cap wig that's lightweight.
Are human hair wigs the best?
Remy virgin hair wigs would be the best Human hair wigs for black women, this type of wigs maintain the pure hair cuticles facing the exact same way, like what they'd be if increased from the mind. 2, Grade Quality: 100 human hair wigs from Dsoarhair are 9A grade, the maximum quality on the industry.
Are human hair wigs worth it?
In comparison to some synthetic wig, which may last Between 6-12 weeks, a human hair wig is a very rewarding long-term investment. Thus, when you buy a human hair wig, even if you understand how to keep it correctly, you will have the ability to have years of amazing hair from it. Human hair wigs can be styled just like your bio hairloss.
Why are human hair wigs more expensive than synthetic wigs?
Weight: Human hair wigs usually sense Heavier than artificial or heat-friendly artificial wigs of the exact same style and length. Price: Since they are made from real human hair, these wigs may be considerably more expensive.
What is the most expensive wig in the world?
This especially made custom made human Hair lace front includes the initial $3,700 invoice of sale and thus far has become the priciest wig on the planet that was ever marketed. Ever wondered what the world most expensive wigs may look like who have worn it?
Why does Kim wear a wig?
Kim Zolciak-Biermann Shares the True Reason Why She Wears Wigs. There is an easy explanation for the Do Not Be Tardy matriarch's attachment to wigs. Actually, there's an easy motive Kim prefers to stone hair bits, and it doesn't have anything to do with her normal hair.
How do you revive Peruvian weave?
Detangle. Firstly brush the hair out and Begin applying the relaxer in the weft into the roots or vice versa almost any one that is right for you it works exactly the exact same manner. Wash.. Condition. Air Dry. Store Your Extensions.
What is the best hair Peruvian or Brazilian?
If you're looking for bouncy hair with a full body and fluffy feel, and you want to have thick, coarser hair, Peruvian hair is your best choice. If you need soft, wavy hair and want to cut your hair into avant-garde style like the angled Bob, then Brazilian hair is your best choice.
Is Peruvian hair better than Indian?
Indian hair Provides soft luxury body and A pure appearance, ideal for extensions and weaves. Peruvian Hair This hair is a bit coarser and thicker in texture than Brazilian or Indian hair. It blends nicely with ordinary African American relaxed hair textures and moderate sized hair textures.
How do I keep my weave from shedding and tangling?
Do not cut on the wefts if You're getting a sew-in. Consult your stylist to fold across the trail to get into another ring or braid. Ensure that your stylist doesn't sew through the weft but about it. Do not use a great deal of merchandise in your hair extensions.
Is curly hair flat or round?
It ends up that the form of our Follicles is a significant determinant of our own hair feel. In the event that you should have a look at the follicle of hair that is straight, you'd find it's absolutely round. The follicle of curled hair adopts an oval form. The flatter the oblong isthe curlier the hair will be.
How many sets of yarns are used to create a pile weave?
4.4. Pile weaves are distinguished by loops Or cut ends projecting in the ground cloth. Weft-pile cloths are created with two sets of filling yarns plus a single pair of twist. A twill weave is favored for the floor fabric because of its durability.
How do men fix stiff hair?
To Find glossy hair If You're a man, you will Have to comb the hair care aisle to get a shampoo that is gentle, organic conditioner, and organic hair ; wash your hair every day but wash it and bypass styling products together with drying ingredients completely. Fixing your hair softly overall should greatly help your efforts.
Is 2 bundles of 18 inch hair enough?
My guideline is if You're getting Anywhere from 8 to 18 inches, two packages will suffice and whatever beyond 16 inches, so I'd suggest getting 3 packages. By 16 or even 18 to approximately 20 to 24 inches, 3 packages is fantastic for you.
How many bundles do you need for 18 inches?
Typically, You can get three packages for your Main sew in, that is typically the magical number for your typical sew . With three packages everywhere from 8 inch to 18 inch;your weave will probably be complete, flowy, and glamorous. In case your sew-in is beginning with spans over 20 inchPrime; then you may wish to consider four packages.
What is a 4x4 wig?
4x4 Wig. A 4×4 signifies 4 inches across and 4 inches Inches down and up,the very first number signifies across(left to right) while the second number signifies from back and forehead. This permits you to part 4 inches across and 4 inches back and forth.
Is Virgin Brazilian Remy hair real?
Virgin hair is unprocessed Brazilian Human Hair Weave, that can be collected from one donor. The virgin hair is Remy hair which hasn't been changed by dyes, perms, bleaches or harsh clogs. 2. Remy Hair doesn't necessarily mean virgin hair, in actuality, it rarely suggests that.
Can virgin hair grow back?
As soon as you have processed or color-treated Hair, it may not return into being virgin. That is right, as soon as you've dyed your hair, even only once, you shed your virgin strands eternally. This is also the reason that lots of high-end hair extensions are made from hair.
What is a Brazilian hairstyle?
From Wikipedia, the free encyclopedia. Brazilian hair thinning is a hair smoothing procedure performed by temporarily putting a liquid keratin and also a preservative solution to the hair using a hair .
Can you straighten Peruvian curly hair?
Obviously,the solution is yes. You're able To utilize a thermal (hot) instrument to straighten, curl, crimp, etc.No thing what textures hair you're wearing, Brazilian curled hair, Peruvian curled hair, Malaysian curly hair can also be straightened as you enjoy.
How do you take care of Peruvian straight hair?
Shampoo your right Peruvian hair at Least once weekly. Wet your hair glow slowly and use shampoo liberally. Don't massage or rub the hair . Gently comb hair using a wide-tooth comb or your fingers to remove any tangles and bathe in a downward movement.
What is 7a human hair?
7A grade actual human hair weave is High-quality human hair using the first cuticle. 7A hair extensions are thick, strong and durable, consuming less tangle and shedding in accordance with a maintaining method. Grade 7A hair follicles may be dyed, permed, or alternative restyled to any outfit you prefer.
Is argan oil good for weave?
Olive Oil -- Olive Oil is additionally enhanced with Moisturizing agents which could help restore moisture into a weave hair. Argan Oil -- This oil can also be known as Moroccan oil. It's known as one of the most helpful oils for baldness. The oil can help protect hair from damage dealt by styling resources which expel heat.
Is straight hair more common than Curly?
Human hair includes All Kinds of colours, Shapes and textures. Especially, African hair is significantly more coiled and tender; Asian hair is thicker and shinier; and Caucasian hair is somewhere between with approximately 45% having hair that is straight, 40% with wavy hair, and 15% with curly hair.
Why is my wig stiff?
You will notice this beginning to happen to Your hair wig when it feels stiff and dry to the touch. That is because a human hair wig doesn't have natural scalp oils to maintain the hair moisturized frequently. But even a lace wig of the maximum quality will inevitably deteriorate over time.
How do I straighten my weave?
Prep. After shampooing, dry your hair by means of a hair drier or allow it to air dry. Use a brush or comb to gently remove any tangles in your hair. Apply a tiny quantity of heat protectant hair product to your own hair, and then brush it throughout your hair, distributing evenly.
Is it bad to straighten your hair once a week?
It is usually suggested that heating styling Be performed no more than once each week. Natural hair should be freshly Shampooed, conditioned and totally dry prior to styling. Straightening Filthy hair with a flat iron may just"cook" dirt and oil in, which Will result in more harm.
Maintenance Manual:
1. Wash and deep condition hair regularly,one/two weeks a time is OK.
2. Detangle the hair gently by hands before washing to prevent shedding.
...................................................................................................................................................................................................................................................................................................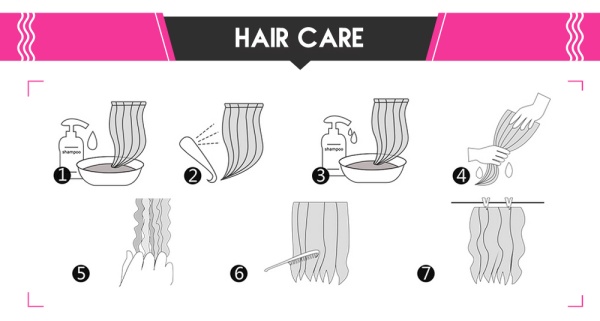 1.Be ready for everything and wet the hair with warm water
2.soak the hair with mild shampoo for a few minutes.
3.Rinse the hair in clear water once.
4.Do it again to make sure the hair is clean.
5.Cover the hair with the towel to soak up the water on it.
6.Move down gently to comb the hair straight to the ends.
7.Hang the hair with the weft open and air-dry it and curls hold well.
Stock:

6 only

Model:

hair-lace-wig-brazilian-loose-wave-4x4-lace-closure-virgin-remy-

SKU:

hair-lace-wig-brazilian-loose-wave-4x4-lace-closure-virgin-remy-

ISBN:

hair-lace-wig-bra
Hurry, this offer ends in: