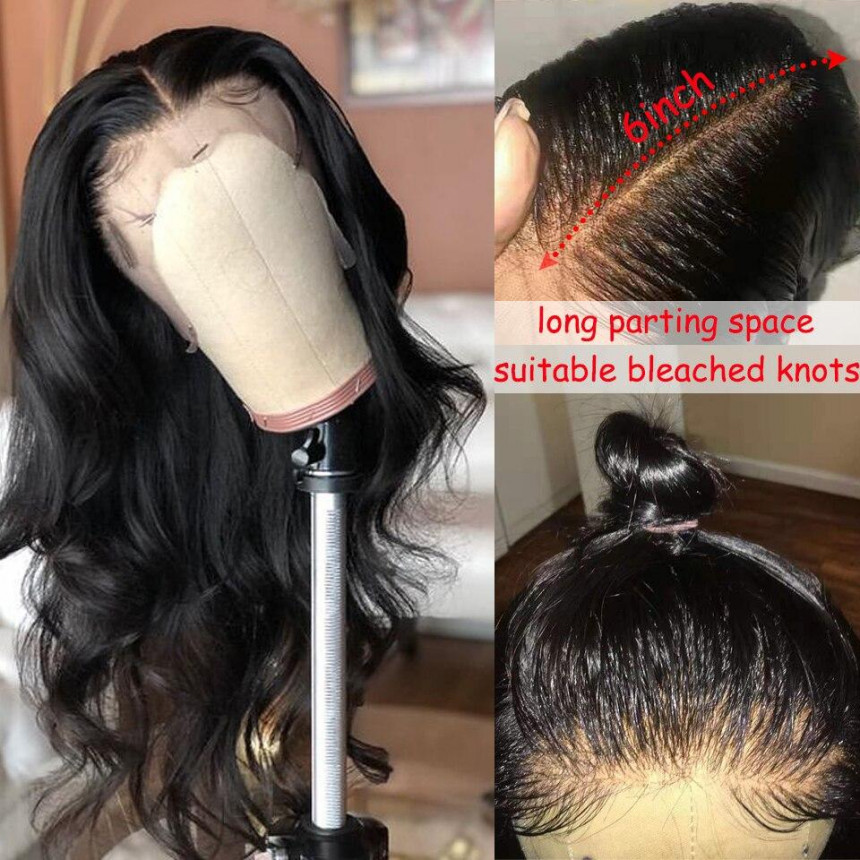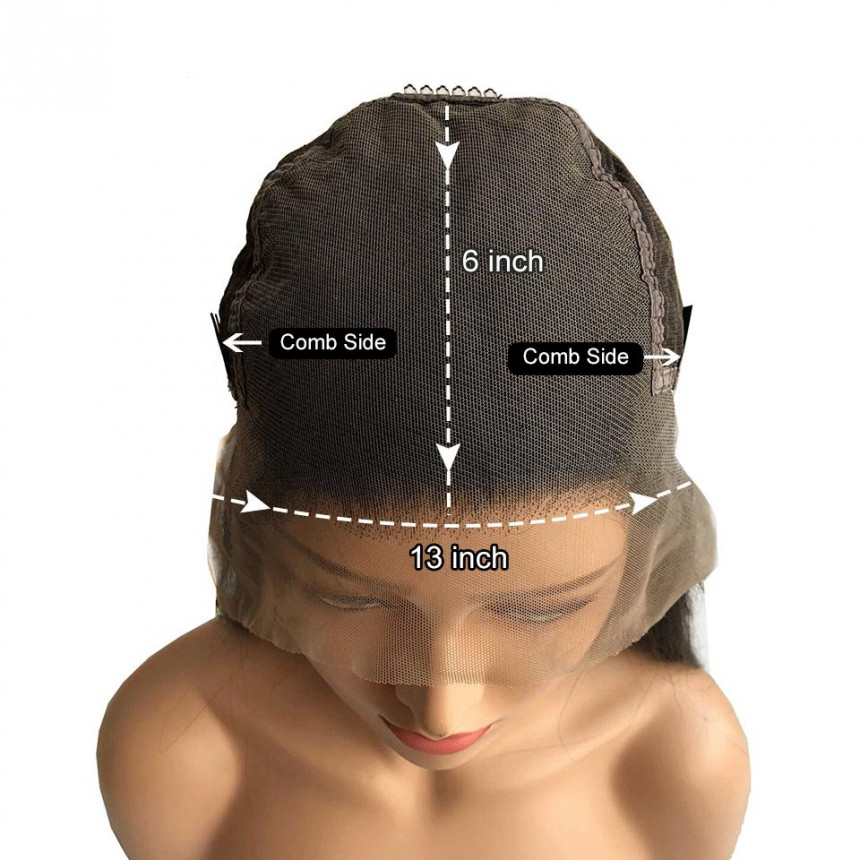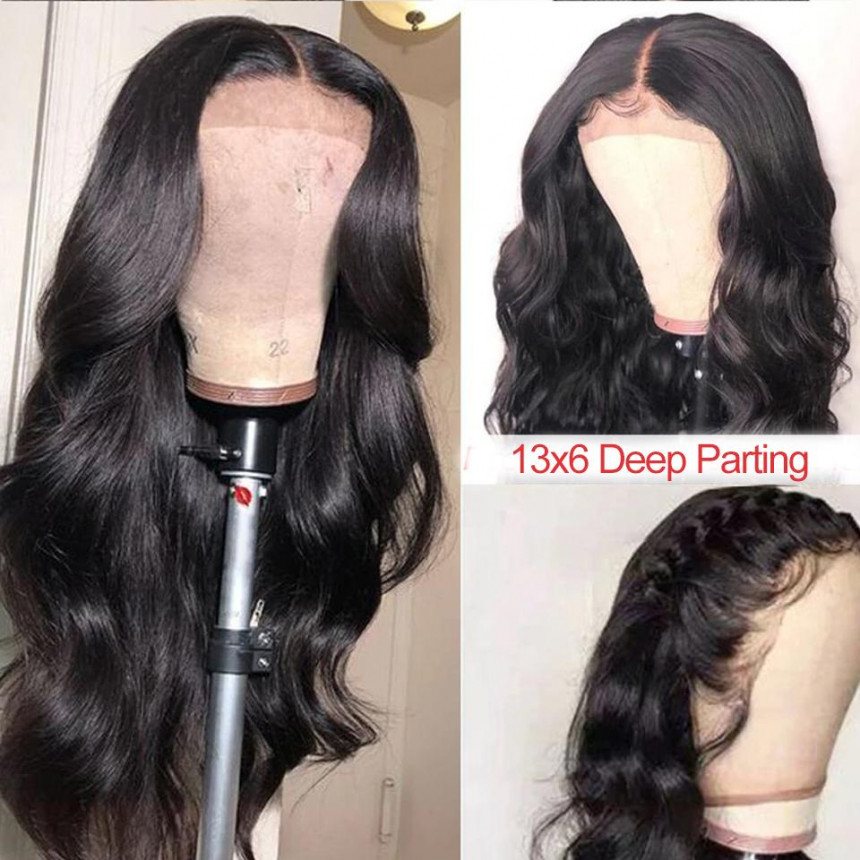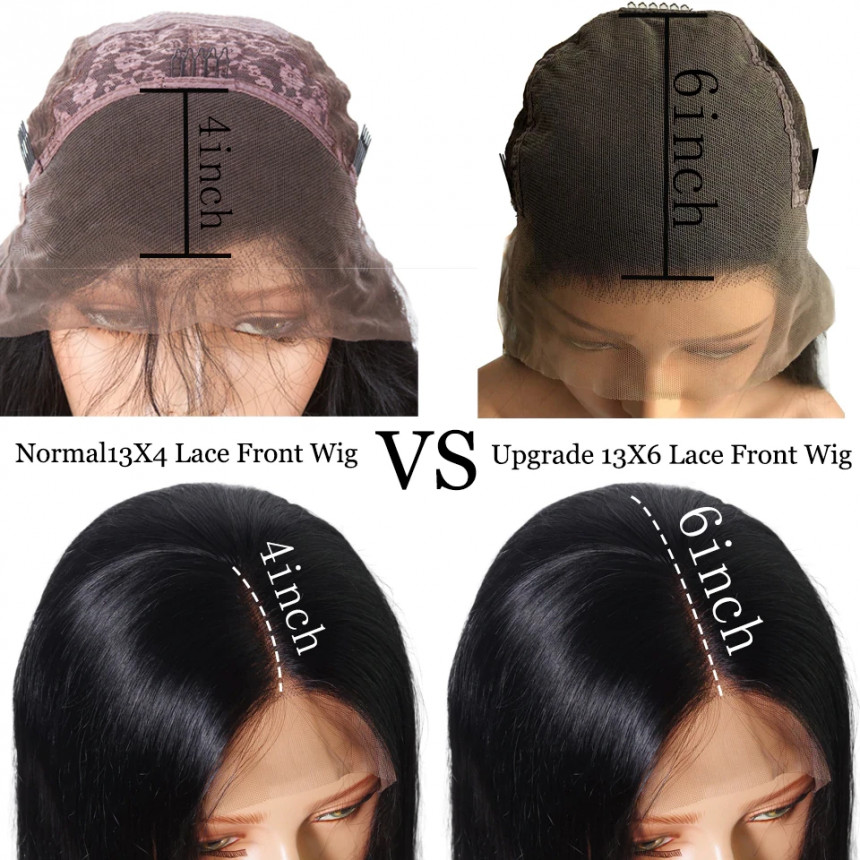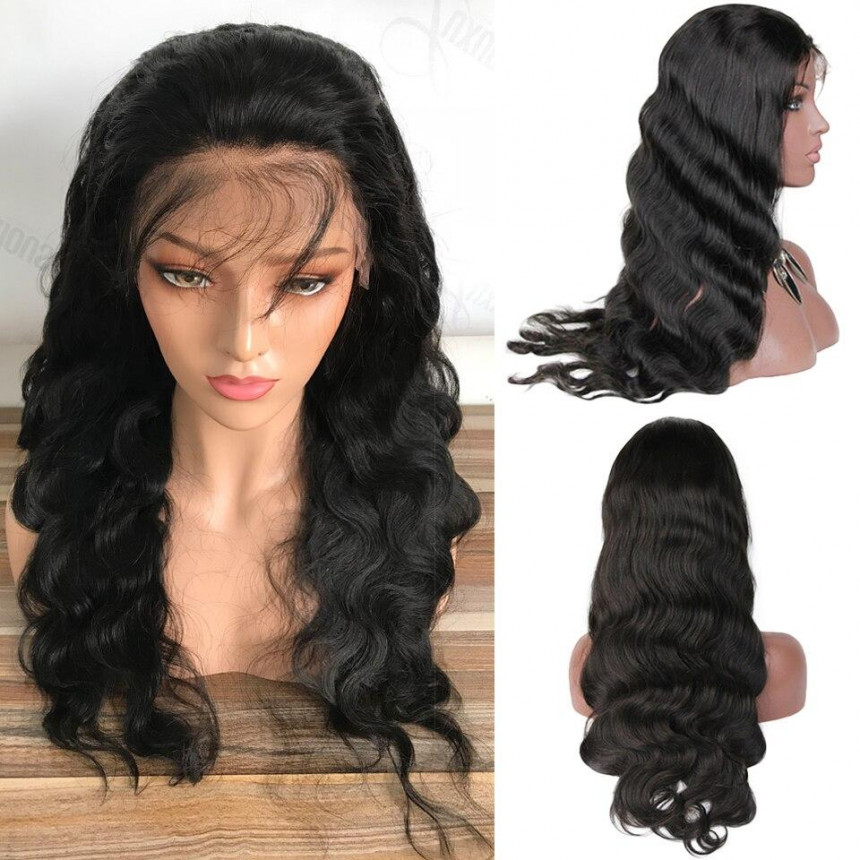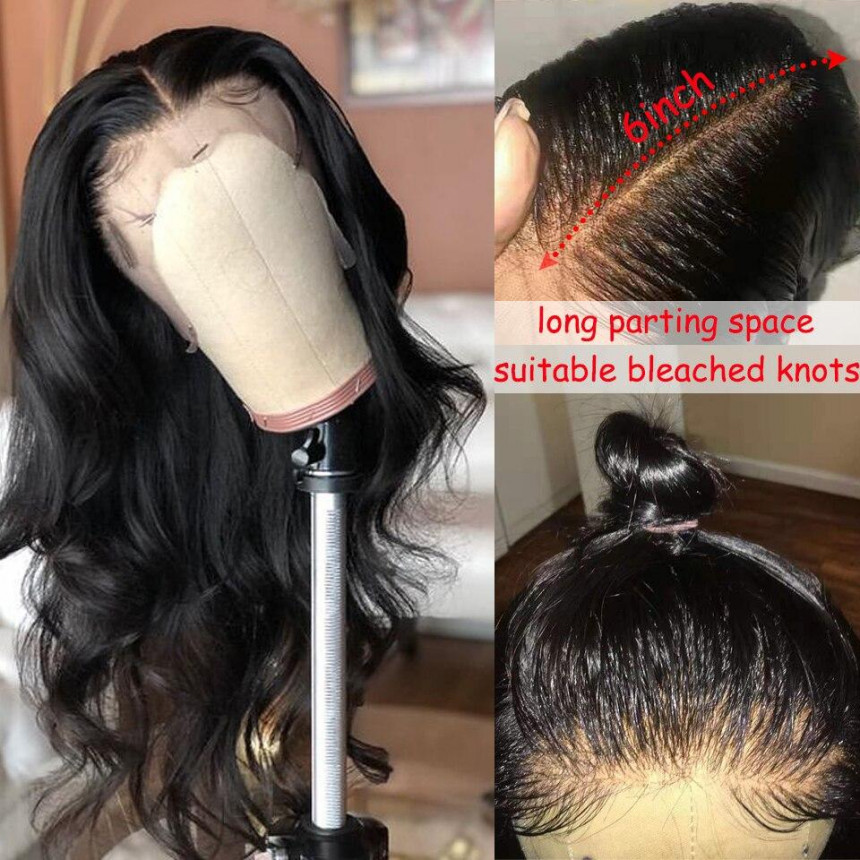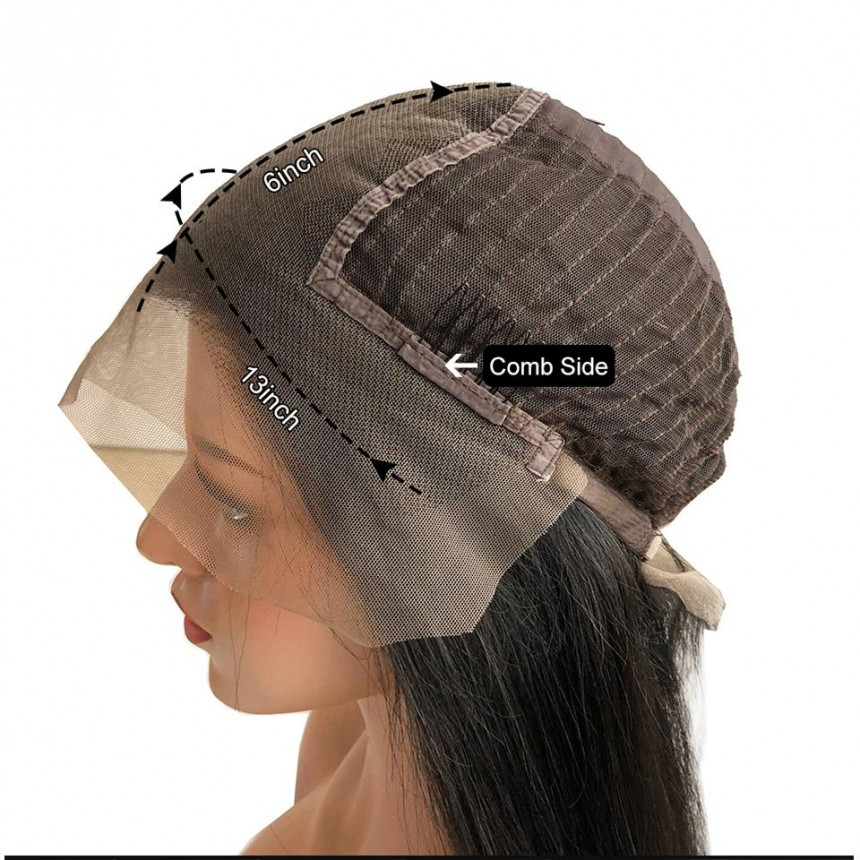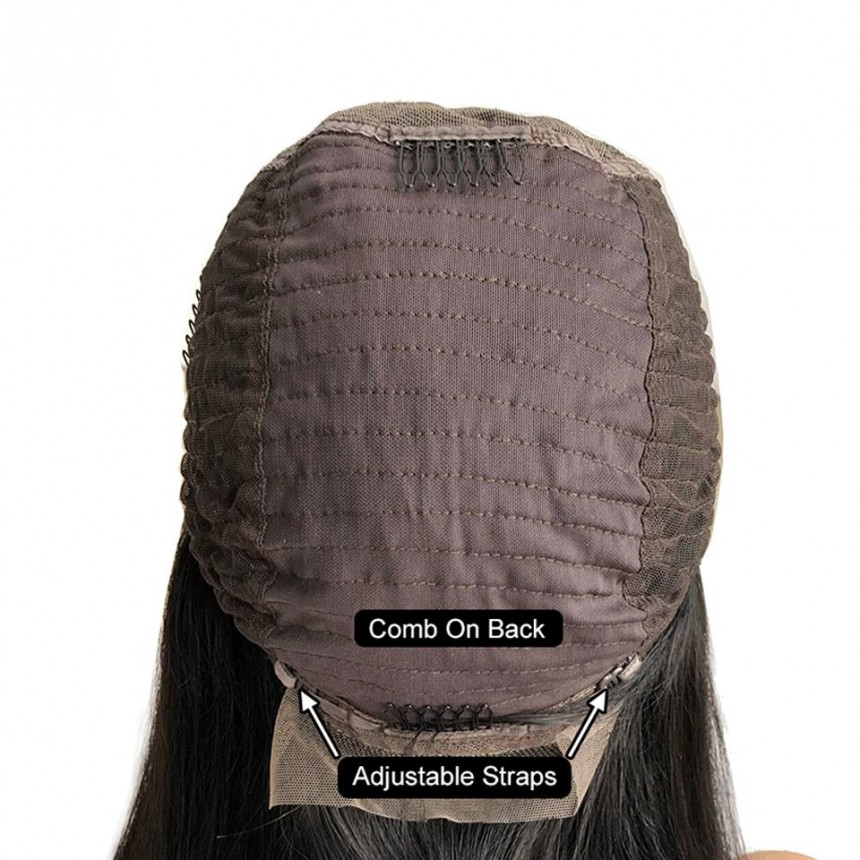 -39 %








Secured Shopping
Best security features, we support Visa, Master.Amex, Paypal and etc.
Free Shipping
Free delivery over $50, ship with DHL, EMS,Fedex express and etc
Free Returns
Hassle free returns, multi warehouses in the US, Hong Kong, Canada, New Zealand
Body Wave 13x6 Lace Frontal luxury human hair Wigs With Baby Hair
Product Name:
body wave Lace Frontal Wigs Virgin Human Hair With Baby Hair
Hair Color :
Natural black
Hair Length :
8-24inch
Cap Size:
Average (21''-23'')
Wholesale :
Drop Shipping/Customized(Labels)
Delivery Time :
Normal 3-5 Working Days Via Fedex/DHL
Hair Type :
Brazilian /Peruvian /Malaysian /Indian Hair
Hair Quality :
100% Human Hair,No Tangle,No Shedding
TOP GRADE :
10A Grade
Dyed/Restyled :
Can Be Dyed, Bleached or Restyled
Return Policy :
15 Days No Reason Return Original Item
FAQ
1.HOW LONG DO EXTENSIONS LAST?
With proper care your hair can last for 1+ years.
2.HOW TO CARE HAIR?
It's vitally important to maintain and treat your natural hair extensions with the appropriate maintenance products that will restore/maintain its natural softness, silk and keep it tangle-free. (Head over to the "Hair Tips" tab to learn how to properly care for your hair.)
Can Peruvian hair be dyed?
Virgin Peruvian hair is among the hottest hair styles available on the industry. The hair is quite mild, silky and lustrous. You are able to bleach, bleach and process your hair kind as you would your ownpersonal. If you'd like a flexible and natural human hair extension products, you then can not fail with virgin peruvian hair follicles.
Can you dye Nadula hair?
The Answer is yes, it is possible to dye it since it's your own hairloss. Since each the hair weaveshair extensions, hair closures, hair follicles out of Nadula firm are manufactured from real human hair, as well as the raw materials come from various nations. You can curl it if you would like to earn your own hair charming.
Can human hair weave be dyed?
By All means ; you can alter the color of your hair weave. Provided that your hair is 100 percent human hair, then there's absolutely not any issue colouring the glow. In fact, you're able to do anything with hair weaves you can perform with your normal hair. So you're able to unwind, cut, dye as well as heat style it.
How can I make my hair naturally curly?
Wash Your Hair . Let Your Hair Dry Obviously. Utilize Sea Salt Spray. Try out a Heat Curler. Utilize Curl-Enhancing Products. Pick the Ideal Haircut. Take a Perm. Employ Moroccan Oil.
How many clip ins are needed for a full head?
All these Are intended for stylists to offer a custom design for every one of their customers. Normally, the average for a complete mind is 4 to 5 packs.
Is 120 grams of hair enough?
For Lean hair we recommend 60 to 100 g. For moderate to thick hair, we propose 120 to 180 g.
Is 150 density thick?
The Hairline is going to have mild density and transition into a somewhat overall fuller density during for a natural appearance. 150 percent (Natural/Full) A wonderful density for women who need their hair to look natural with a small additional fullness. 200 percent (Additional Heavy/Glam) This density is quite heavy.
What is a 13 * 4 lace wig?
A 13x4 lace rectal closed is a bit of human hair lace closed which positioned in the front part of the head. The dimensions of the inexpensive 13x4 lace rectal closed is 13-Inch around and 4-Inch back.
Can I dye my roots with hair extensions in?
Hair Colour and Tape-In Hair Extensions Your origins may be re-touched with colour throughout your expansion wear time, but you probably don't wish to colour these real extensions since it could interfere with the adhesive tape used to attach each slice.
Can you dye hair extensions that aren't real hair?
Do Remember that Virgin hair extensions are the best sort of weaves for dyeing your hair. Virgin Remy hair extensions have never been chemically processed at all, so they may be dyed without inducing barely any damage to your own hair.
Is unprocessed hair better?
Unprocessed Hair still gets the cuticle intact; it hasn't been processed. The hair can also be usually from one donor. Another benefit is that unprocessed hair lasts more than refined hair; in this manner, you receive a larger value, as it is not damaged hair. ...
Which oil is best for human hair?
Coconut Oil. Since you might have the ability to imagine, coconut oil comes from coconuts. Argan Oil. Argan oil, also referred to as eucalyptus oil, is derived from nuts generated from argan trees. Jojoba Oil. Sweet Almond Oil. Olive Oil. Lavender Oil. Lemongrass Oil. Hair Types and also the Best Oils for Every.
How long does Angel Remy hair last?
Angel Remy Hair can endure 9-12 weeks with the suitable aftercare.
How long does a hair topper last?
Your Hair topper may last you anywhere from six weeks to over a year with daily wear and if you take great care of it. It is possible to prolong the life span of your own hair topper by keeping it in a box when you are not wearing it (that will stop it from collecting dust) and additionally utilizing sulfate-free shampoos and sprays.
Is shorter hair better for thin hair?
Shorter Hair is oftentimes more powerful than strands, so even quite nice hair may benefit from a super brief cropped cut. Pixie cuts may actually create your hair look thicker than it truly is.
How do you wash hair toppers?
Require All of the knots out there! Scrub the hair roots to ends in warm water. Shampoo the hair and then state the wig. Towel dry (gently please!) .
Why do cornrows itch?
Did You are aware your cornrows itching is most likely because your hair is too tight and it is pulling the skin that allows more dirt to the pores and roots. This merely means your scalp is dirty and needs a good washingmachine.
Why is my head so itchy with extensions?
Fixing Into the extensions Your scalp is going through an adjustment period prior to becoming accustomed to the hair extensions, that are usually thicker than your normal hair. The additional weight can cause a strain in your scalp, that is why itchiness happens once you've set up the newest extensions.
Do sew in extensions cause hair loss?
She Said closely sewn-in weaves can lead to ailments such as traction alopecia -- slow hair loss brought on by pulling of the hair and fundamental centrifugal cicatricial alopecia -- balding and scarring which begins at the summit of their head and spreads outside.
What are agricultural extension methods?
Extension Methods include the communication methods between extension workers and target classes. To ease farmers' decisions whether and how to embrace fish farming. The issues to be solved. Broadly , mass media assist extension agents to achieve massive numbers of farmers concurrently.
What are micro loop extensions?
Micro Loop Hair Extensions include a plastic tab to thread the customer's hair. Micro Loop Hair Extensions provide a user friendly approach to attach hair extensions that are human. Utilizing the plastic loop; the customer's hair is pulled via a pre-attached aluminum ring. This ring is then clamped tight to attach to the client's hair.
Are clip ins damaging?
Clip-in Hair extensions would be the least damaging since they may be eliminated, which means that your hair can get a break and remain healthier. When you eliminate the clip-in extensions, then it is important to do this with caution. Never yank or yank your own extensions, doing this can lead to harm.
Can you add clips to hair extensions?
This Article was seen 225,382 times. Hair extensions can be a terrific addition to almost any outfit, but it may be somewhat confusing and bothersome when they come without wig clips. Luckily, all you will need are wig clips along with a few simple sewing skills and you're able to attach yourself!
Can you sleep with clip ins?
Even though Clip in hair extensions may be worn to bed sometimes they aren't especially designed to wear immediately. If you discover that sleeping on your clip in hair extensions is totally inevitable make sure that your clip in extensions are totally safe before going to bed.
Do clip ins cause hair loss?
If Nickle clip-in extensions are always worn along with the strain in your own hair isn't regularly relieved, scarring may occur in addition to permanent baldness, leaving the wearer using a less then desired look they will be forced to deal with for the remainder of their lives.
Can you wear extensions with short hair?
The Response: clip-in hair extensions, with which you may enjoy the very best of both worlds--hair and long hairwith zero commitment without any damage to your hair.
Can I make my own hair into extensions?
It is Potential to purchase loose hair (instead of hair that's pre-attached into some weft) for substantially more affordable than packs of hair wefts. Even though it's possible to create your own hair extensions with loose hair, the procedure is extremely tough and time consuming, therefore it's not suggested.
How long does a glued in weave last?
On Ordinary, and if you are taking very good care of these, tape-ins last up to six to eight months, glue-ins endure four to eight months, and also protein-bonded extensions continue six to eight months.
Can weave glue damage your hair?
Regrettably, yes. The paste can do harm to a scalp, which is irreversible. As stated by the Hair Trauma Center creator and beauty specialist Jacqueline Tarrant, hair weave paste doesn't permit for any"breathing" of their hair, since it blocks the pores on your own scalp, damaging hair follicles and drying the hair out follicles.
Can you use a normal glue gun for hair extensions?
Did You are aware you could create and use your own extensions using a glue gun? Even though it has so many distinct applications, a glue gun can really be used for extensions too. If you are a fan of this fusion method, it is possible to put in your nail u suggestion hair extensions such as an experienced professional with our hot glue gun.
How many strands do I need for a full head of extensions?
A complete Head of extensions vary from 5 to 9 packs of hair, assuming every package includes 20 strands, 1g per strand. If your customer has nice, thin hair using a few layers and around shoulder length, odds are 5 to 6 packs could be sufficient.
Can you reuse a weave?
The Lowdown: Using a sew-in weave, you may change your duration, quantity, hair colour, and feel with minimal maintenance. Based upon the stylist, a weave costs $200 to $800, not including the hair. But as soon as you invest, you are able to reuse your artificial hair for a minumum of one year.
Can your hair mold under weave?
Most Would presume that mould under weaves happens since the hair is cluttered, hasn't be washed for months or perhaps months. As natural hair can be quite dense, closely packed, atmosphere isn't able to effectively circulate throughout the strands. Mildew is also a large issue for loced naturals.
How long does got2b freeze spray last?
Got2b Glued Blasting Freeze Hairspray Aero The character of this spray would be to give your hair a powerful hold that will not come off when you're partaking in rigorous actions. This is especially made to serve you once you're sporting the expansion for a few days to fourteen days.
What's the difference between free part and three part closure?
A Free part closed has the power to be parted everywhere through the closed, the three part closed can simply be parted in which the 3 components are unless you would like to control the closed by pulling out hair. It is only how the hair is set up on the lace.
What can you do with a free part closure?
For Free part closed, you can part is everywhere. It's possible to earn a zig-zag part,a curvy piece,also you'll be able to part it almost any way which you can part your routine hair. The free part closed is also the very best in case you would like to use your hair back without a component. The hair will seem as it comes from the own scalp.
How long does a sew in with a closure last?
Sew-in Lace frontal wigs are often installed with adhesive or lace tape. They continue Between two to four weeks without having a retouch.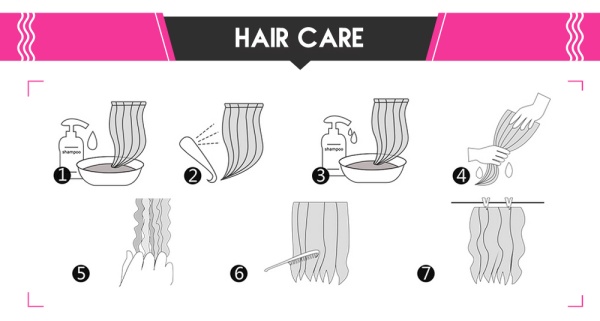 1.Be ready for everything and wet the hair with warm water
2.soak the hair with mild shampoo for a few minutes.
3.Rinse the hair in clear water once.
4.Do it again to make sure the hair is clean.
5.Cover the hair with the towel to soak up the water on it.
6.Move down gently to comb the hair straight to the ends.
7.Hang the hair with the weft open and air-dry it and curls hold well.
Stock:

11 only

Model:

body-wave-13-6-lace-frontal-human-hair-wigs-with-baby-hair-150-d

SKU:

body-wave-13-6-lace-frontal-human-hair-wigs-with-baby-hair-150-d

ISBN:

body-wave-13-6-la
Hurry, this offer ends in: