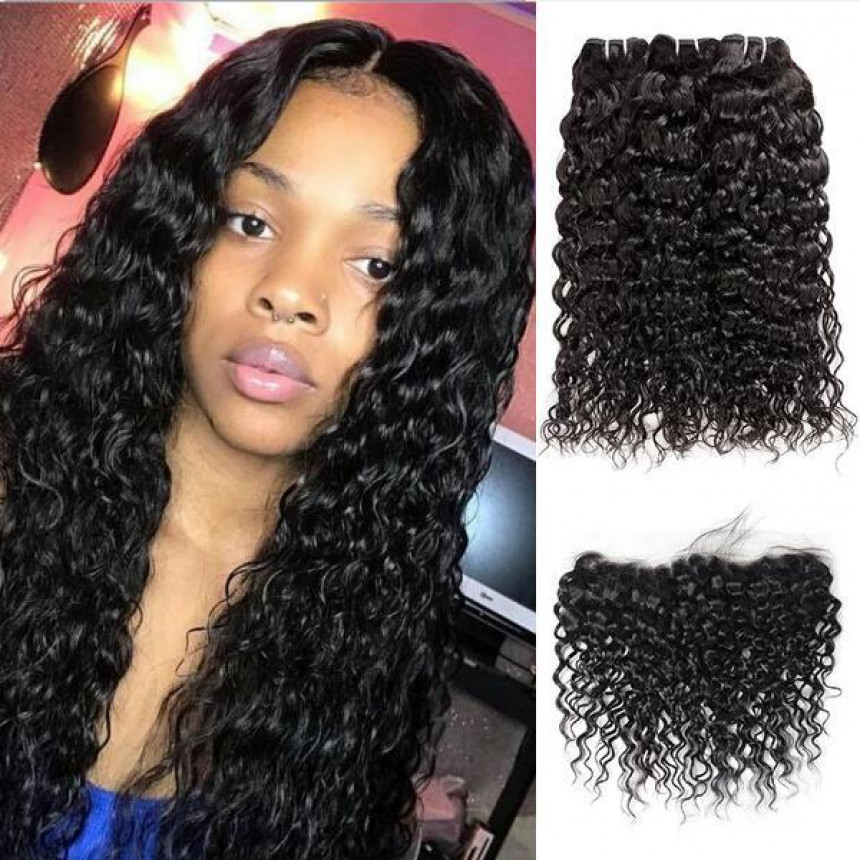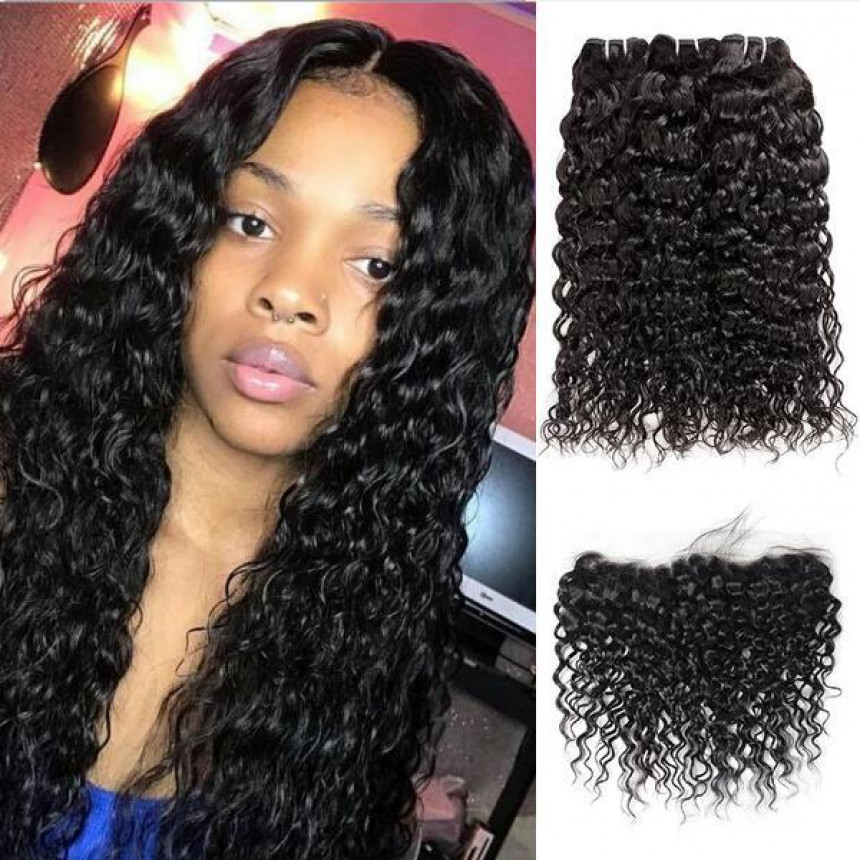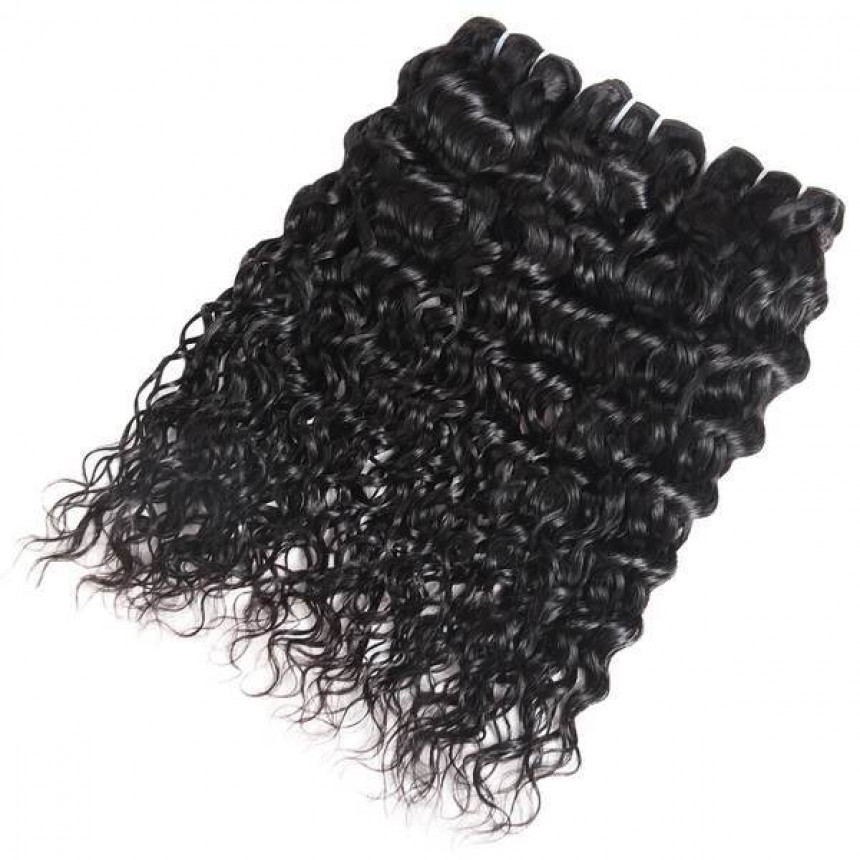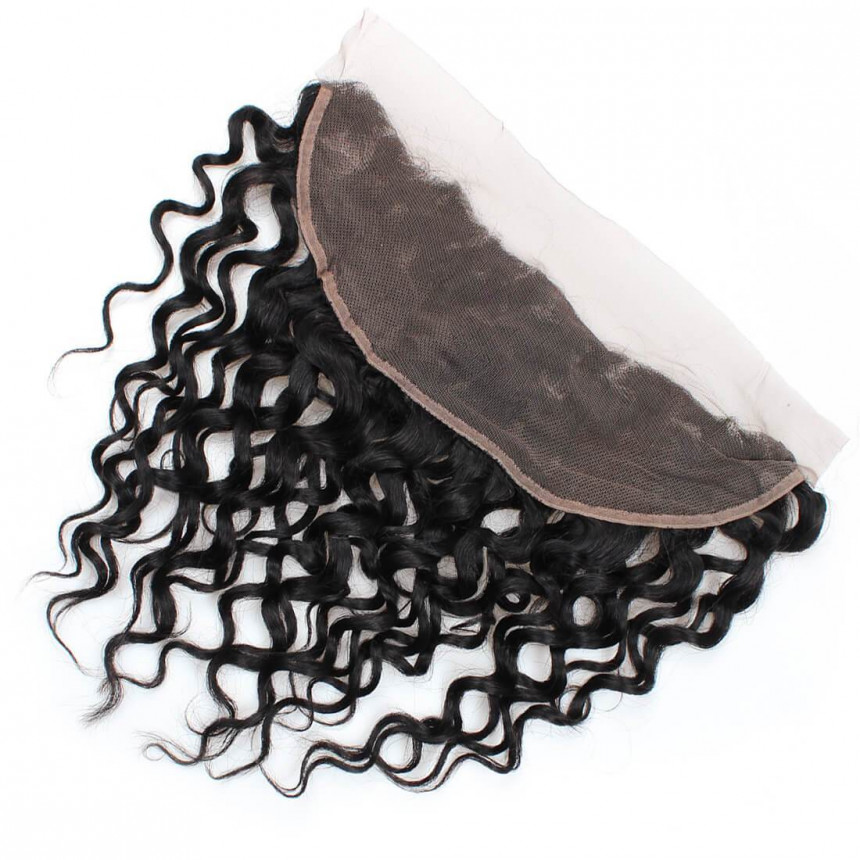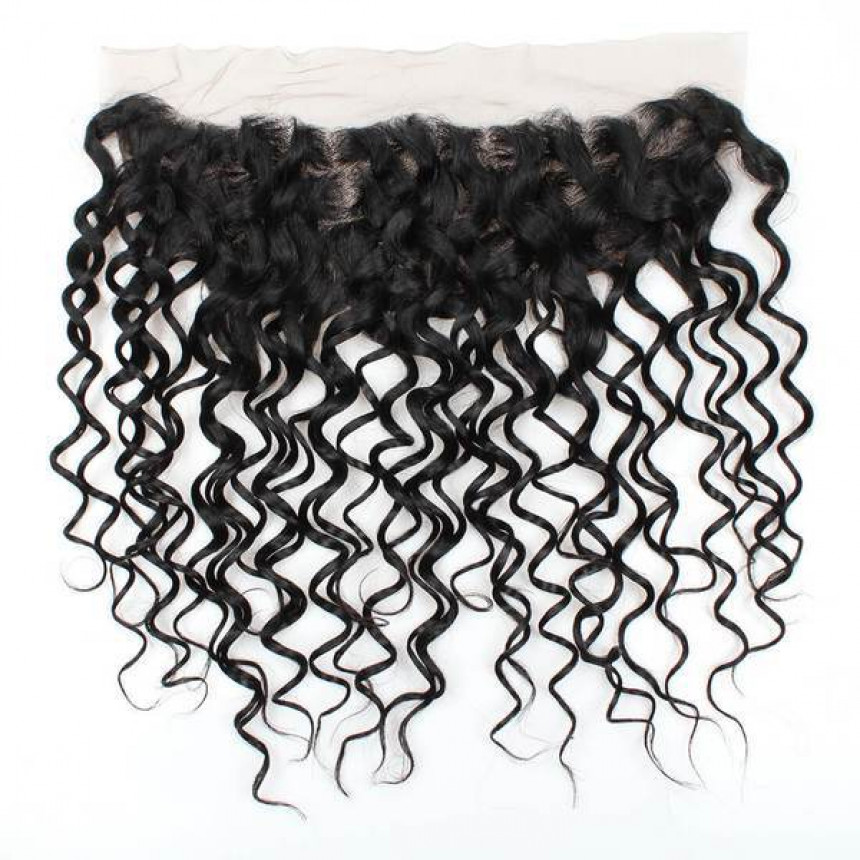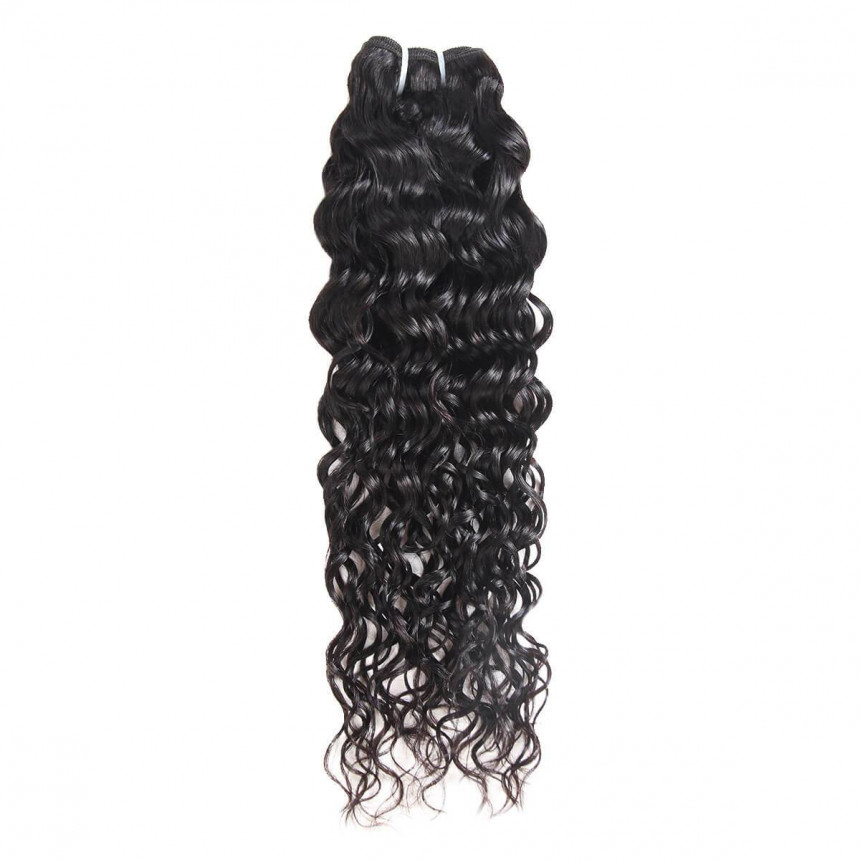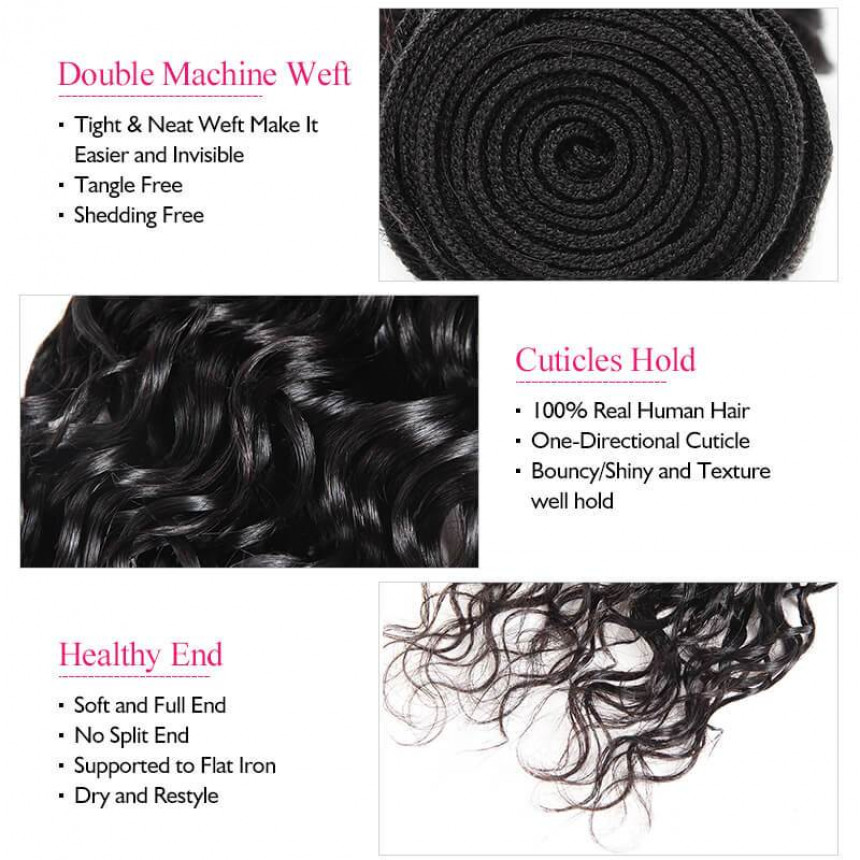 -15 %







Secured Shopping
Best security features, we support Visa, Master.Amex, Paypal and etc.
Free Shipping
Free delivery over $50, ship with DHL, EMS,Fedex express and etc
Free Returns
Hassle free returns, multi warehouses in the US, Hong Kong, Canada, New Zealand
brazilian-water-wave-3-bundles-with-lace-frontal-closure


PRODUCT FEATURES
Item: 3 Bundles Water Wave Virgin Human Hair with 13*4 Lace Frontal, Unprocessed Virgin Brazilian Human Hair Extension
Hair Material: Virgin Human Hair Weave, 8A Grade, No Shedding, Tangle Free
Hair Color: Natural Black Color
Hair Grade: 8A Grade, Water Wave Human Hair Bundles, Can be bleached and restyle, dyed
Hair Length: 8 inch - 28 inch are available, Very Soft, Healthy and thick
Texture: Water Wave Hair, Natural Hairline, Soft, Comb Easily, Minimal Shedding, No Tangle
Pack: 3 Bundles Water Wave Hair with 13*4 Lace Frontal
.......................................................................................................................................................................................................
FAQ
What length should I purchase

The hair bundle should be measured when it is stretched. So please keep in mind that you will need to accommodate for its curl pattern when selecting your desired length.
How long do the hair bundles last
Our bundles typically last for 7-9 months, if cared for properly.
Do clip-ins ruin your hair?
Even though clip-in hair extensions may be worn every day, they ought to only be worn if you would like to boost the length and depth of your hairloss. If trimming in, eliminated, and cared for correctly, clip-in hair extensions trigger absolutely no harm to your own hair.
Are tape extensions better than clip ins?
Least Damaging: Tape in extensions would be the least damaging available on the marketplace. They're extremely lightweight and don't pull your hair as with other extensions do - how that they develop out with your hair and don't pull or yank. Clip in extensions are in fact quite heavy and can create bald spots if you wear them daily.
How many clip ins are needed for a full head?
Tape-Ins: Tape-In Hair Extensions have 10 bits that if taped together, produce five panels. All these are intended for stylists to deliver a custom design for every one of their customers.
What is the least damaging hair extension method?
Clip in hair extensions would be the least damaging kind of hair extension since they are simple to install and eliminate and they do not influence the way you live or your own hair as far as permanent extensions.
How can I thicken my hair?
Cut hair in your shoulders or over. Utilize your dry shampoo in an entirely new way. Invest in extensions that are high. Add volumizing styling products for your regimen.
Can you wear tape in extensions for years?
While tape-ins can persist for a few months, shifting them up in between is also possible. But if you're trying to find a more durable wear from your tape-ins, make sure that the colour and texture is a great match for the natural hair.
How many times can you reuse tape extensions?
Once implemented Tape-in Extensions may be reused for as much as three times.
Which Hair extensions would be best for good hair?
Halo hair extensions are the ideal alternative for good hair. Why? Contrary to other kinds of hair extensions, the halo does not attach to your own hair follicles, causing baldness. The halo provides you longer, thicker hair in minutes, and will not result in any issues for hair that is fine.
Is 100g of hair sufficient to get a complete head?
To extend the hair of the whole mind, usually we want 100g-150g of hair, but to include quantity, 50g-100g is sufficient. Our human hair expansion weights 100grams, plesse select 2 sets if you wan na na a complete volume. Tape in extensions could be re-used by simply incorporating fresh tape, may be re-used a few times.
What's a complete lace closure?
A closure is generally a 4x4" slice, which about temple to temple dimensions and set in the center, its 4 inches long and 4 inches broad, like square. A lace closed is your go to for girls who adore middle part easy hairstyles. Closures don't recreate a hairline.
What's Brazilian hair wig?
To begin with, Brazilian human hair wigs are made of imported 100% Brazilian virgin hair, which includes high quality and is extremely acceptable for long-term usage. They may be washed, bleached, dyed, curly, straightened and restyled as your enjoy and will last about one year with great maintain.
What is the difference between Malaysian and Brazilian hair?
1Brazilian hair is wavy or straight, class, has high sheen,and retains a glow nicely. 2Malaysian hair is wavy,silky,really shiny,and retains a curl.
Is closure needed?
The demand for closure does not just apply to associations. The passing of a loved one, the lack of work, standing or a means of life are different cases of debilitating endings. When people most want closure it's usually because the conclusion of this event is important for them, holding special value and significance.
Why is it that I need closure in my ex?
Why closing is crucial the primary advantage of growing closed is that it makes it possible to work out strong or contradictory feelings which may be putting your own life in stall.
Could I curl my hair following Brazilian Blowout?
Can I still have the ability to curl my hair? Your hair will still have quantity following your Brazilian Blowout Therapy! You will still have the ability to use a curling iron or round brush to make volume and body.
Could you really get a Brazilian wax after two weeks?
This helps eliminate the hair which was growing beneath the skin in your final appointment. Then, how frequently you need to get waxed is dependent upon how noticeable your hair is, just how much it disturbs you, along with your budget.
How long can a literary last?
If you become waxed on a regular basis, you will likely have the ability to go much longer involving waxes (possibly 5-7 months ), because your hair will probably be thinner and much more in sync with your waxing program.
How long can you wear a lace front wig?
Ordinarily:A lace front wig may be left for up to six months using long term glue.
Why do wigs have lace fronts?
Concerning Lace Front Wigs A leading lace wig identifies a wig which has sheer lace across the front part of the wig which rests across the brow and traces your normal hairline. The objective of the lace would be to provide the wearer the look of a normal hairline.
How can you wet a curled wig?
It's possible to either do this once you clean your hair, or you could dip your own hair in a bucket of water. The most crucial thing is to be certain that the wet and wavy wig is moist not only moist. It has to be dripping wet.
Can you wear your hair up with a wig?
Even though you can definitely wear varying densities at a ponytail provided that you've got a hairband or some form of closure large enough to hold it, I suggest having a lighter-weight density wig if wearing your hair up. An excessive amount of hair will not seem as real, largely because it may appear bulky when pulled .
What can I use to moisturize my wig?
Give the individual hair wig a massage therapy by employing a pure oil like olive oil, extra virgin olive oil or grape-seed oil throughout the whole length. Alternately, use the aloe vera to the hair. Leave the conditioner or oil in the hair for half an hour under a shower cap.
How often should you wash wig?
Your wig ought to be cleaned after roughly 30 wears, or each four to six weeks. Nonetheless, your lifestyle also plays a significant role in how frequently your wig ought to be washed. If you are about thick smoke, cologne, or strong scents of any sort, you need to wash it more frequently.
How do I create my wig appear more realistic?
Shop in a hair shop rather than costume shop. Dye it another colour. Tweeze the middle part. Add powder to eliminate plastic-y glow. Do not use any brush. Design it with warmth. . .or steam. Add oomph with merchandise.
Will borders grow back?
Alas, lots of the fashions we all know and enjoy (sky-high ponytails, box braids, and weaves) can grab your borders in the worst way. Spoiler: There is not any secret potion that may return them to their own glory in 30 times -- but with patience, time, and specialist input, you may really revive your hairline.
Would you straighten deep wavy glow?
So can the curled hair be straightened? The solution is YES possible. Brazilian curled hair, Peruvian curly hair, Malaysian curly hair can also be straightened as you'd like. A number of those heavy curled or wavy patterns might be difficult to straighten since the curl pattern is indeed deep and it'll have quite a very long time.
Would you straighten body weave?
If wanting to whiten your body weave hair, you need to prepare a appropriative flat iron, and studying how to use the iron. The warmth of this flat iron ought to be appropriate, also cold will not readily available for washing the entire body wave hair extensions, however also hot will harm your body wave weave hair.
How can you rekindle synthetic weave?
Boil a kettle of water with a small number of artificial hair conditioner and let it simmer. Gently dip the hair to the water for a couple of seconds, making sure to move it all around. Allow the wig style and dry as usual. As a safer choice, I suggest using HOT water rather than boiling water.
Is leave in conditioner great for weave?
Leave in Conditioner helps nourish and strengthen your normal hair and helps safeguard your wig or glow. For weave and wigs use a conditioner that's 100% sulfate free and colour safe.
How can you tell a fake Peruvian weave?
Burn evaluation: Just cut out a strand of hair and set it onto a burning fire. Bleaching: If you bleach hair, it lightens very quickly based on the caliber. Referalls: There are unscrupulous business people who combine human and artificial hair so you want to be keen if buying.
Is weave great for the hair?
If your scalp and hair are not in fantastic condition afterward a weave can in reality do more harm than good. By way of instance, it might weigh down and pull your hair -- and when it is not robust and fit in the roots which may lead to breakage and in extreme situations, even permanent baldness. Sometimes weaves are tough in your scalp.
How is a weave done?
The hair is then stitched along with the hair weft extensions are stitched on the braids. A weave may include a couple paths, or the entire head could be braided for a complete head weave. Having a complete head weave, the braids are stitched down or covered with a web. Extensions are then stitched into the braids.
Can Brazilian hair be curled?
Deep curly hair is little curl, such as tight curled hair. If your right Brazilian hair expansion is extended, you won't have the ability to match all your hair at the same time around the barrel. If that is true, just curl the very best region of the segment first, then discharge it and curl the rest bottom part then.
Can you straighten deep wave Brazilian hair?
They'll ask"can I straighten my heavy wave hair" The solution is yes. But tear the hair is in the bottom of your hair is 100% real human hair. Or if you're wearing heavy wave hair glow, you need to make confident the hair weave consists of real hair, not artificial fiber or other substances.
How long can you keep Brazilian hair in?
That is what we will talk in the below post. Generally, the most effective wet and wavy hair weave could be last for approximately six-eight months. Nevertheless, the brazilian human hair weave packages may also function up to a year or more time beneath your proper care.
How do you revive Brazilian Curly Weave?
White tooth comb and a brush provided smooth the hair. Additionally a lightweight peroxide or oil. Use the shampoo into the hair and use a fantastic quantity of stuff, and comb it to be certain that's evenly dispersed.
Do Brazilian blowouts ruin your hair?
A Brazilian blowout may be damaging to your hair and health. Among its most important components is a known sterile compound, formaldehyde. Get normal trims and prevent over-shampooing your own hair. If you are thinking about a hair smoothing therapy, ask your stylist to recommend a person that is formaldehyde-free.
Can you get a Brazilian Blowout with bleached hair?
A. Yes, the Brazilian Blowout will really enhance the wellbeing of color-treated/highlighted hair by cleansing the hair whilst sealing the cuticle for increased colour, reduced frizz and glowing shine.
How can I bring my hair back to life?
Utilize a pre-shampoo conditioning therapy once to twice per week. This can help restore elasticity to fragile hair, which makes it more resilient and less prone to split and break in the ends. Have a bite. Look after your own scalp.
How do you maintain Brazilian deep wave hair?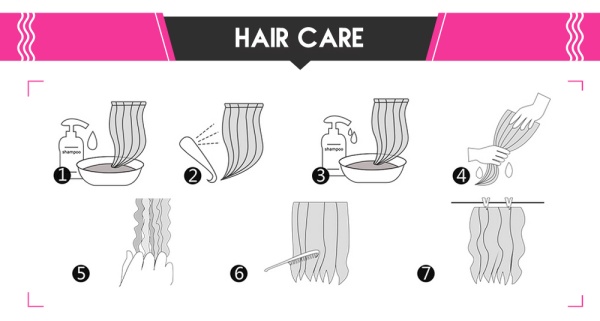 1.Be ready for everything and wet the hair with warm water
2.soak the hair with mild shampoo for a few minutes.
3.Rinse the hair in clear water once.
4.Do it again to make sure the hair is clean.
5.Cover the hair with the towel to soak up the water on it.
6.Move down gently to comb the hair straight to the ends.
7.Hang the hair with the weft open and air-dry it and curls hold well.
Stock:

12 only

Model:

brazilian-water-wave-3-bundles-with-lace-frontal-closure

SKU:

brazilian-water-wave-3-bundles-with-lace-frontal-closure

ISBN:

brazilian-water-w
Hurry, this offer ends in: