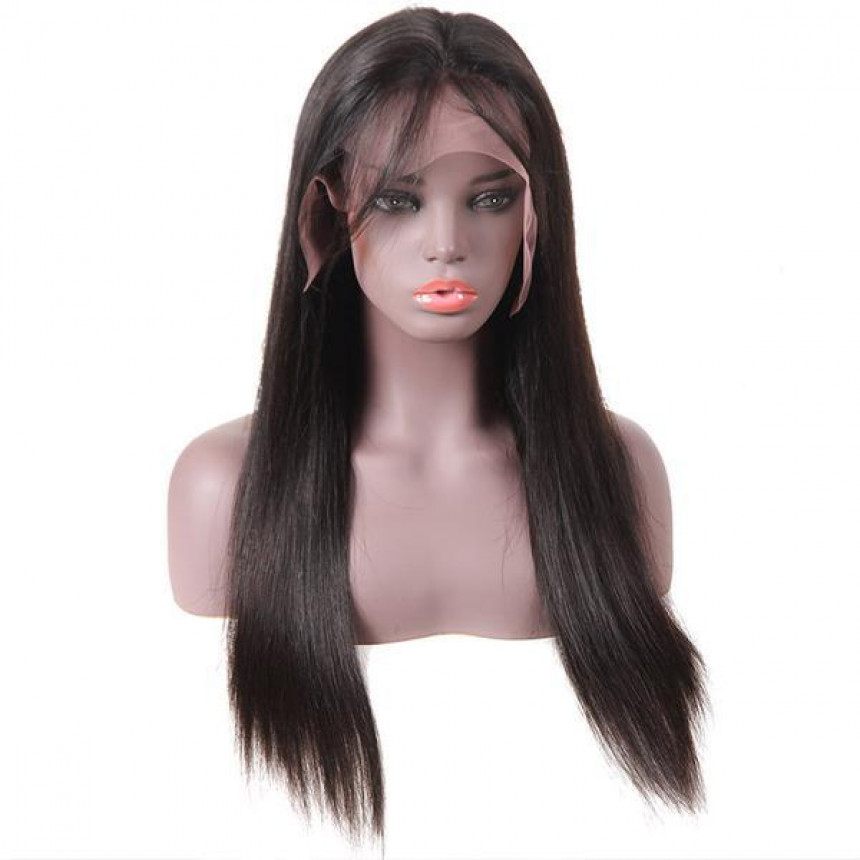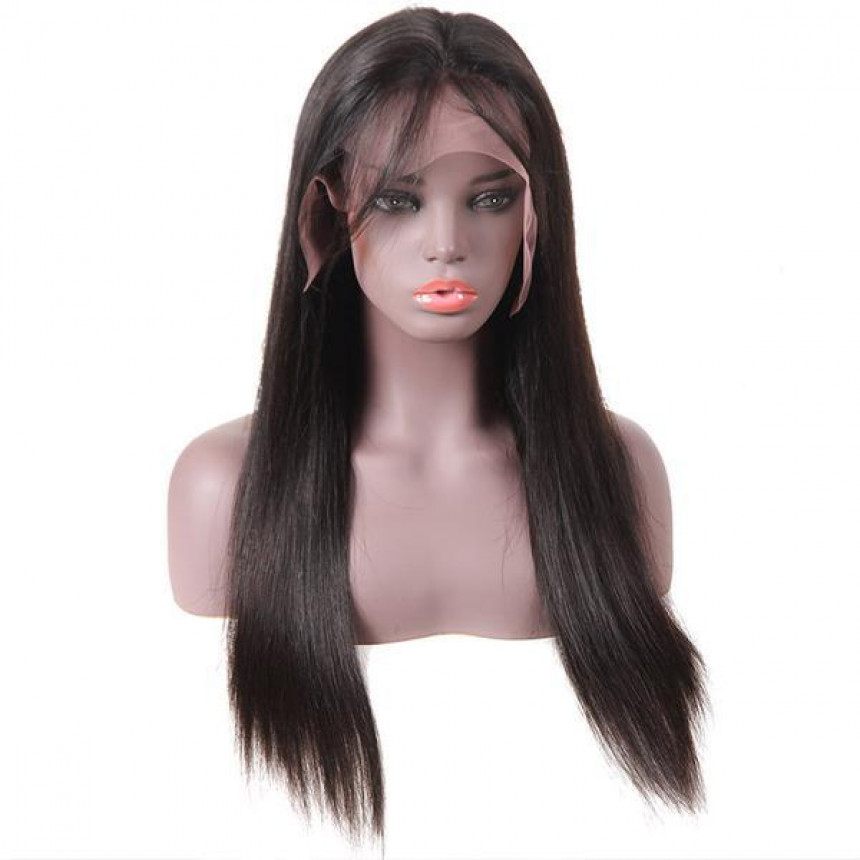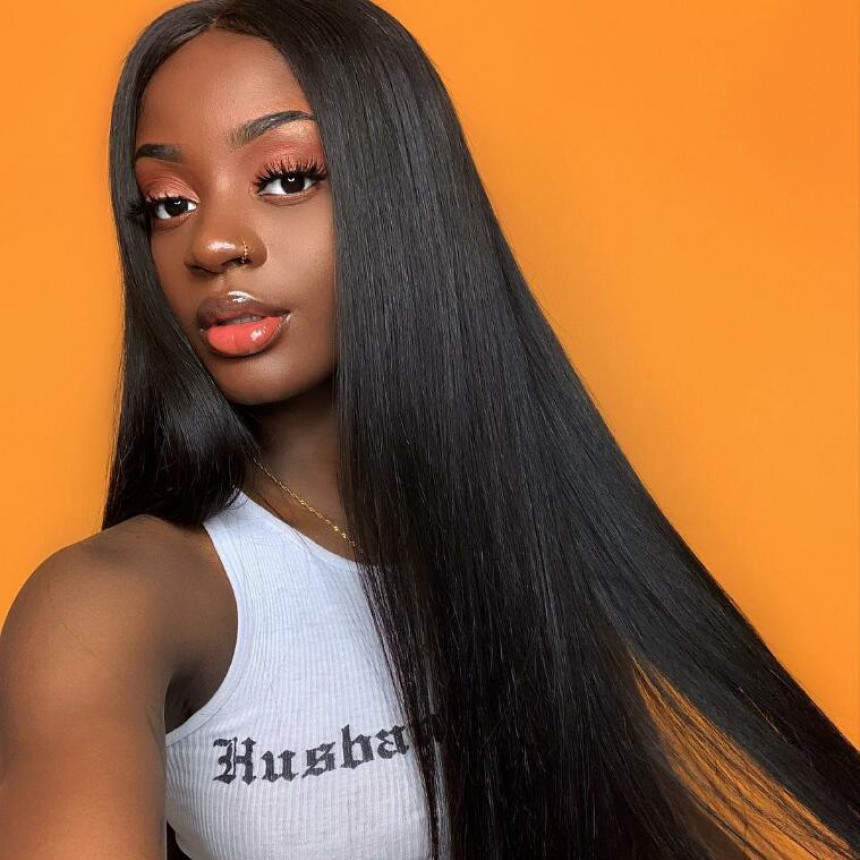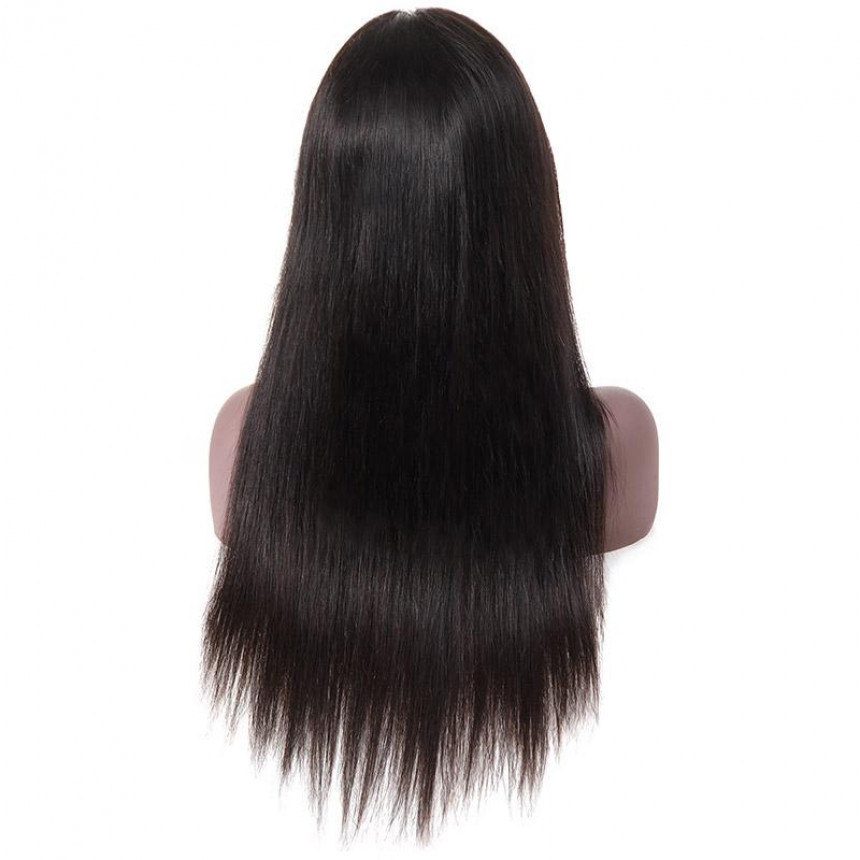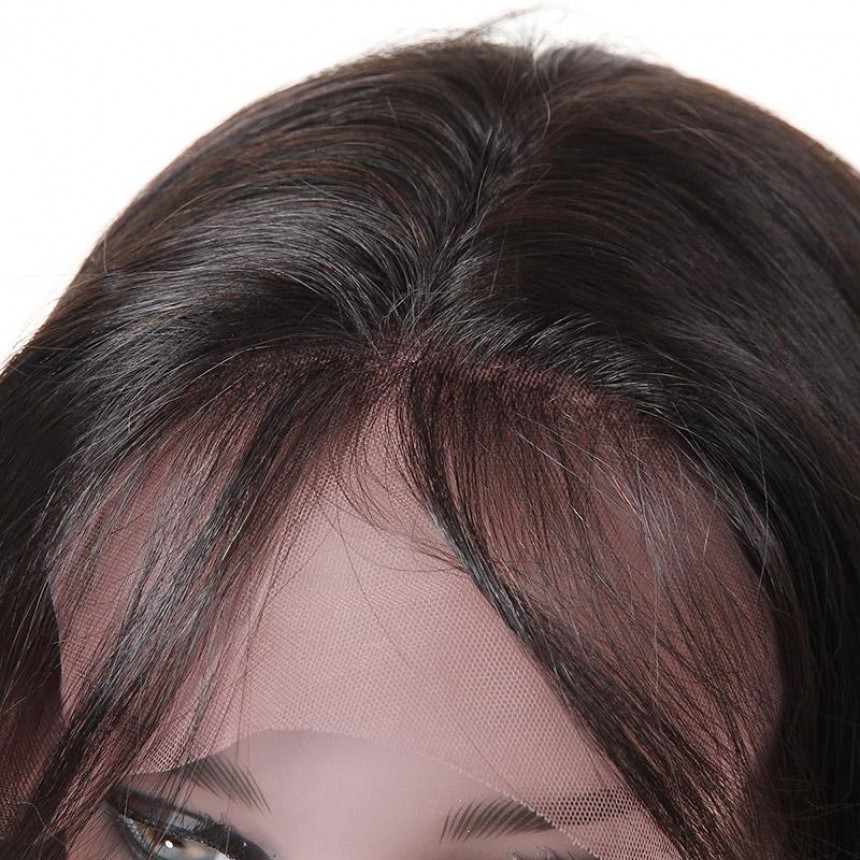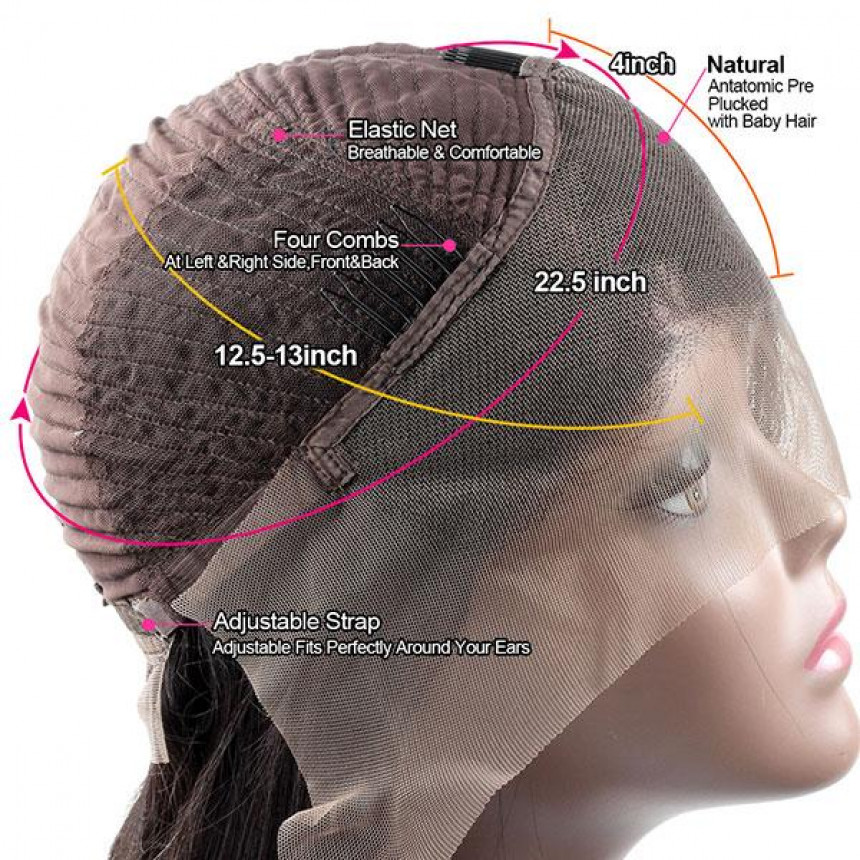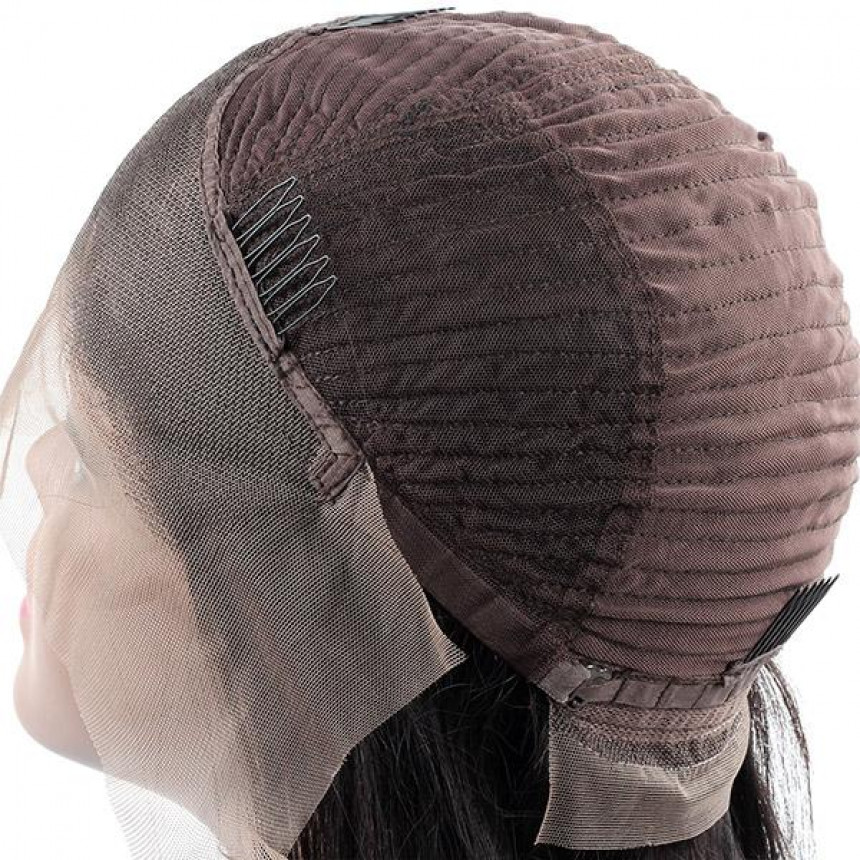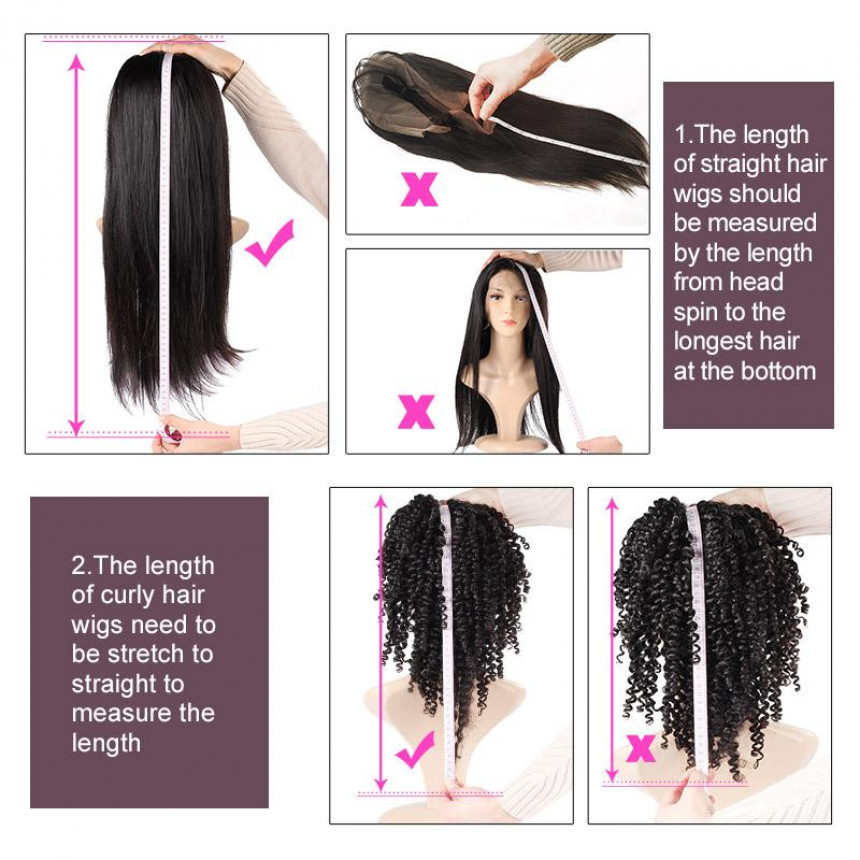 -24 %








Secured Shopping
Best security features, we support Visa, Master.Amex, Paypal and etc.
Free Shipping
Free delivery over $50, ship with DHL, EMS,Fedex express and etc
Free Returns
Hassle free returns, multi warehouses in the US, Hong Kong, Canada, New Zealand
lace-front-wig-malaysian-straight-virgin-remy-human-hair-wigs
PRODUCT FEATURES

Item: Virgin Straight Human Hair Lace Front Wig, Unprocessed Virgin Human Hair Wigs
Hair Material: Virgin Human Hair Weave, 10A Grade, No Shedding, Tangle Free
Hair Color: Natural Black Color
Hair Grade:10A Grade, Straight Human Hair Wigs, Can be bleached and restyle, dyed
Hair Length: 10 inch - 26 inch are available, Very Soft, Healthy and thick
Texture: Straight Hair, Natural Hairline, Soft, Comb Easily, Minimal Shedding, No Tangle
Density: 150% high density nice quality human hair wigs
Pack: 1 Piece Straight Hair Lace Front Wig
...................................................................................................................................................................................................................................................................................................
FAQ
Q1: What Difference Between Lace Front Wigs and Full Lace Wigs
A: Lace front wigs are half made by hand tied and half made by machine,Full lace wigs are 100% made by hand tied.Lace front wigs are more competitive in price,full lace wigs are more realistic and easier to make a ponytail.
Q2: Can I Restyle or Color the Hair
A: Yes. But we'd like to recommend you that too often restyle or dye the hair will dry it out. So please make sure which kind of style or color do you like before you actually take action on it.
How long do bonded hair extensions last?
Typically, and if you are taking very good care of these, tape-ins last up to six to eight months, glue-ins endure four to eight months, and protein-bonded extensions continue six to eight months. The only sort of extensions which continue around a year are clip-ins, as you're not wearing them every single moment.
Should I get Brazilian or Peruvian hair?
Exotic hair packages have lightweight but includes a great deal of volumes. That's the significance you have more than 5 bundles of this hair and it yet still feel light weight. Brazilian hair is just one of the best-selling hair and many gorgeous kinds of hair round on the marketplace.
What is better Peruvian or Malaysian hair?
In comparison with Malaysian baldness, Peruvian hair is considerably more rough and generally in light brown, organic black and deep brownish colours. Due to its natural soft feel, it might not hold curls as long as some other kinds of hair. If you are in the demand for soft and wavy hair, then Virgin hair would be the right for you.
What undertone is ash blonde?
1. Light ash blonde: As platinum ashy sister, this colour is well known for being among the palest blondes potential together with the smallest hints of ash. The ash color is laden with subtle traces of light blue and green undertones and looks amazing paired with light skin and pale eyes.
Should I go cool or warm blonde?
Generally, the guideline is if you've got gold undertones, you are going to want a hot blond, whereas in the event that you've got pink undertones you'll have to decide on a trendy or ash blond. If you're among the lucky ones using a neutral skin tone, then you are able to pull off any color of blond.
Is Dirty Blonde a rare hair color?
If you are feeling filthy blonde as a particular colour of blond hair thoughAs an Scandinavian, pretty much 95% of kids here are blonde, but when they hit approximately 11 decades, it turns brownish. On adults, natural blond hair is veeery uncommon.
Will I look good with platinum blonde hair?
Take Your Skin Tone Girls with cool skin tones normally look better in silver colors compared to girls with hot skin tones. Cool skin tones are generally ruddy, not gold. In case you've got a pink or peachy complexion with blue or pink skin undertones, and you are inclined to burn before you tan, then you have got cool skin tone.
What does Level 10 hair look like?
Level 10 + over This degree of hair is a light platinum blond, with hardly any blonde/yellow tones if some; nevertheless as you enter the white blonde assortment of the degree you are able to do virtually any colour on earth!
Can you put ash blonde over bleached hair?
Yes but there is a fantastic chance it will seem as awful as an irregular bleach job. Ash is not a fix , it is going to create the lighter pieces ashy but anything darker than the ash color will not change. You are better off going somewhere to have it repaired by a skilled or simply going around darker to pay up the unevenness.
Are sew ins bad?
Provided that you practice appropriate hair care, there is no strategy sew-in will destroy your hair! Sew-in weaves will not damage hair.
How many bundles do you need for a weave?
Three packages for an entire sew-in typically the magical number. Anything less, two packages will be ideal. In case your sew-in is beginning with spans over 22″ you may want to contemplate four packages to five packages.
Can you put hair glue on your real hair?
The practice of finishing the hairstyle can have quite a while as you have to be cautious when gluing in every track to prevent damaging the scalp or hair. Bearing this in consideration, can you place hair paste in your scalp? Regrettably, yes.
Can you sleep in a weave?
Maintain your weave appearing its healthiest and finest by finishing the day with a fantastic sleep routine every evening.
Can I let my weave air dry?
Drying: Avoid using any kind of heat to wash your glow after shampooing. Allow it to air dry (do not even towel dry).
What are protein bonded extensions?
In other words, these extensions include small strands of virgin (unprocessed) hair. Unlike hair extensions which are sewn or recorded into the hair, these extensions have a keratin bond. After the keratin protein is heated it melts to ensure the extensions have been affixed to your hair.
How long do glue on nails last?
This may change based upon in the event that you're using adhesive or glue. However, based on Marton, paste can be expected to remain around for approximately five to seven days and glue backing approximately three to four days.
Is it bad to sleep with your hair in a bun?
The reality is, you shouldn't ever sleep with your own hair in a ponytail because it can result in considerable damage and breakage. Placing your hair into a bun, wearing tight headbandstight braids have the capacity to harm your own hair.
Is Remy hair the same as virgin hair?
Remy Hair - Human Hair gathered directly in the hair donor using the cuticle still undamaged. Virgin hair means hair that's totally unprocessed and undamaged. To be eligible as virgin hair, it has to meet strict criteria including: maybe not yet been permed, dyed, coloured, bleached and processed at all.
Which virgin hair holds curls the best?
Mongolian Hair coarse hair, fantastic match with relaxed African-American hairs, retains curls nicely, a great deal of body and rebound. Mongolian hair is obviously an Asian source, thicker hair shaft, less light weight as some virgin hair, thicker density, keeps a very soft feel.
Which hair extensions last longest?
Broadly , bonded hair extensions can last the longest in position, as they are bonded into a strands of hairfollicles. You may expect to get these extensions set up for 3-6 months, depending on how quickly your hair grows.
What's the most attractive height?
A research by relationship program Badoo has shown the elevation as being the very right-swiped one of their users that vary between the ages of 18-30.
Do hair toppers look real?
To perform hair toppers appear natural, just do it when it's essential. Whenever your extensions begin to appear dull, feel rough, or scents, it is likely time to exfoliate and condition. -- If you frequently utilize hair toppers, you ought to wash them after 1 week.
Can hair toppers cause hair loss?
Should you encounter tension or pulling, then you have to unclip the clips and then clip it back in a manner that there's not any tension or pulling your hair.
Can you shower with hair extensions?
You want to remove your own clip-in hair extensions once you sleep, shower, or swim, nevertheless, clipping them takes just about 5 minutes. Always select real remy human hair extensions since you'll have the ability to warm wash and style them like your own hair.
Why are human hair wigs more expensive than synthetic wigs?
Weight: Human hair wigs usually feel thicker than artificial or heat-friendly artificial wigs of the exact same style and length. Price: Since they are made from real human hair, these wigs may be considerably more expensive.
What is permanent hair wig?
Wigs are hair bits, either made out of synthetic substances or actual human hair. Synthetic wigs can't be styled but can maintain their shape, whereas human hair wigs can be styled using a straightener or blow dryer such as your natural hair.
Why are some wigs so expensive?
Human hair follicles are more expensive since they must be custom made, and they are made from human hairfollicles. This type of hair will generally last more than the synthetic wig, and should you buy ideal hair, it may last for more than a year.
Is synthetic hair good?
The distinction between artificial and human hair wigs is at the fiber. A synthetic wig may be better off holding it is design even after washing. Human hair wigs are made from real human hair they feel and look genuine, but they also need to get re-styled after washing like real hair.
Can you glue a regular wig to your head?
If you are using a wig cap: Gently extend the cap on your mind and line it up to only cover your hairline, then ensuring all of your hair is under it, then fasten it with a couple of bobby pins.
How much does a cheap wig cost?
Pricy wigs worn with your favourite celebs can run up of tens of thousands of dollars as a inexpensive wig you can purchase in the shop run you anywhere from $30 to a few hundred bucks. Mid range wigs -- such as the ones that you would purchase straight from a hair business often begin at $200 and go upwards from there.
How much does it cost to install a full lace wig?
Typically, you'll need to pay more to get the very best service. The very best support means that a lace front wig which looks like your hair.
What kind of wig looks most natural?
For your most natural-looking wig, then elect for one made from human hair. As you may suspect, human hair provides the most natural appearance, states Fae Norris, a hairstylist in Rock Paper Salon. As it is real, it drops and drops exactly the exact same manner natural baldness does.
How do I keep my bob wig straight?
Step 1: Set the Wig in your Head and then Preheat the Flat Iron. Step 2: Be Certain That the Wig is Dry. Measure 3: Part and Safe the Wig. Measure 4: Straighten the Department. Measure 5: Straighten the Heart. Measure 6: Straighten the Best Third.
How do I choose a wig for my face shape?
Try and find a wig which provides height on the top to stretch your symmetrical form and narrows in the sides, producing the illusion of length. Softening the facial skin is critical to get a flattering appearance so elect for a wavy or layered fashion to split up the powerful angles of your face.
How can I get a free wig?
This business, maybe among the most frequently known by girls who opt to donate their own hair, spouses with the American Cancer Society. Ebeauty. Hair We all talk.
Maintenance Manual:
1. Wash and deep condition hair regularly,one/two weeks a time is OK.
2. Detangle the hair gently by hands before washing to prevent shedding.
...................................................................................................................................................................................................................................................................................................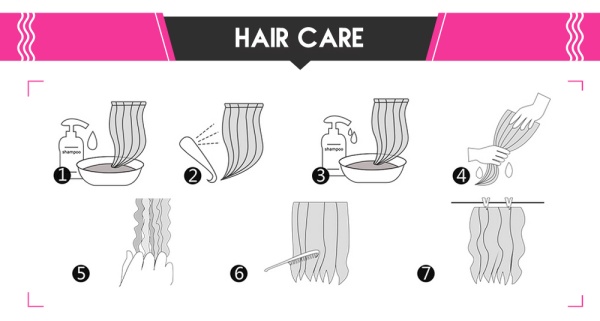 1.Be ready for everything and wet the hair with warm water
2.soak the hair with mild shampoo for a few minutes.
3.Rinse the hair in clear water once.
4.Do it again to make sure the hair is clean.
5.Cover the hair with the towel to soak up the water on it.
6.Move down gently to comb the hair straight to the ends.
7.Hang the hair with the weft open and air-dry it and curls hold well.
Stock:

5 only

Model:

lace-front-wig-malaysian-straight-virgin-remy-human-hair-wigs

SKU:

lace-front-wig-malaysian-straight-virgin-remy-human-hair-wigs

ISBN:

lace-front-wig-ma
Hurry, this offer ends in: