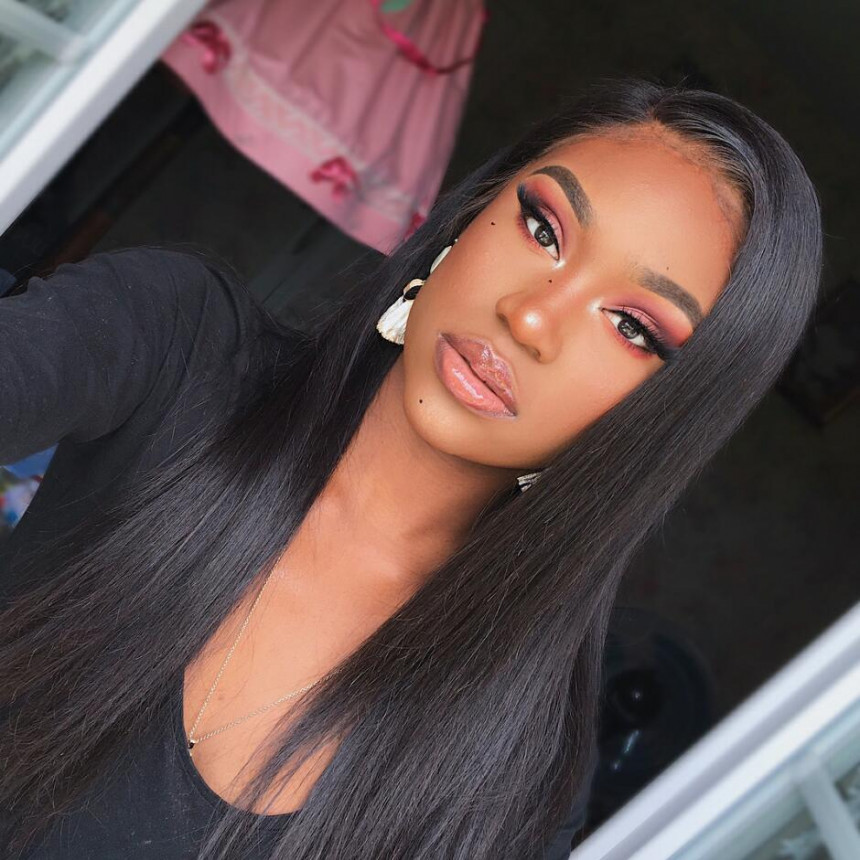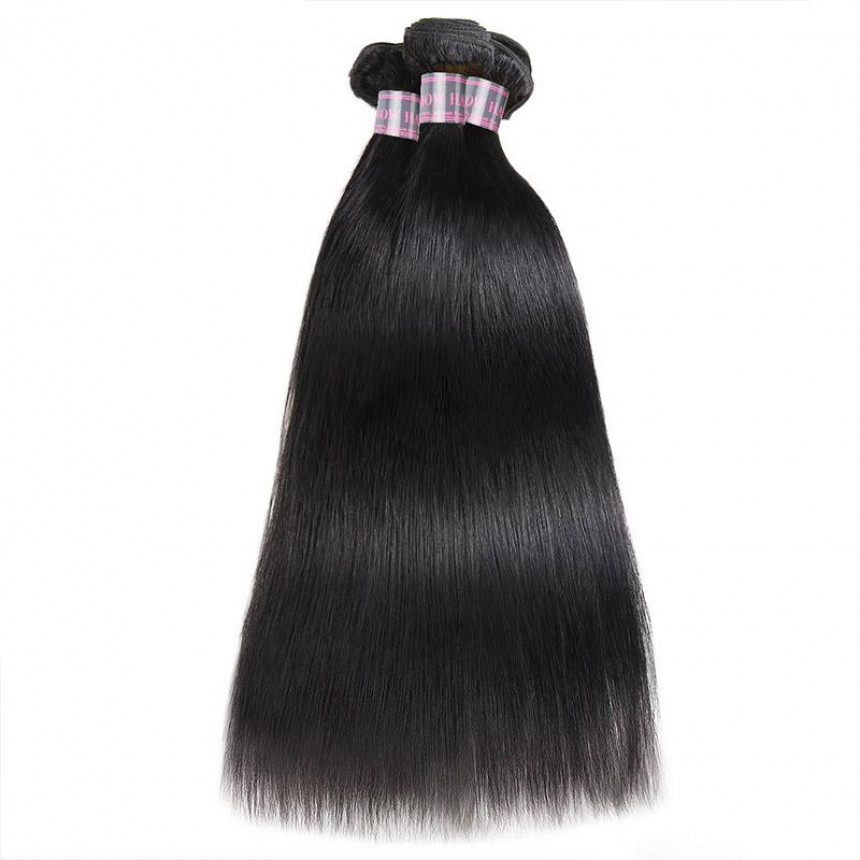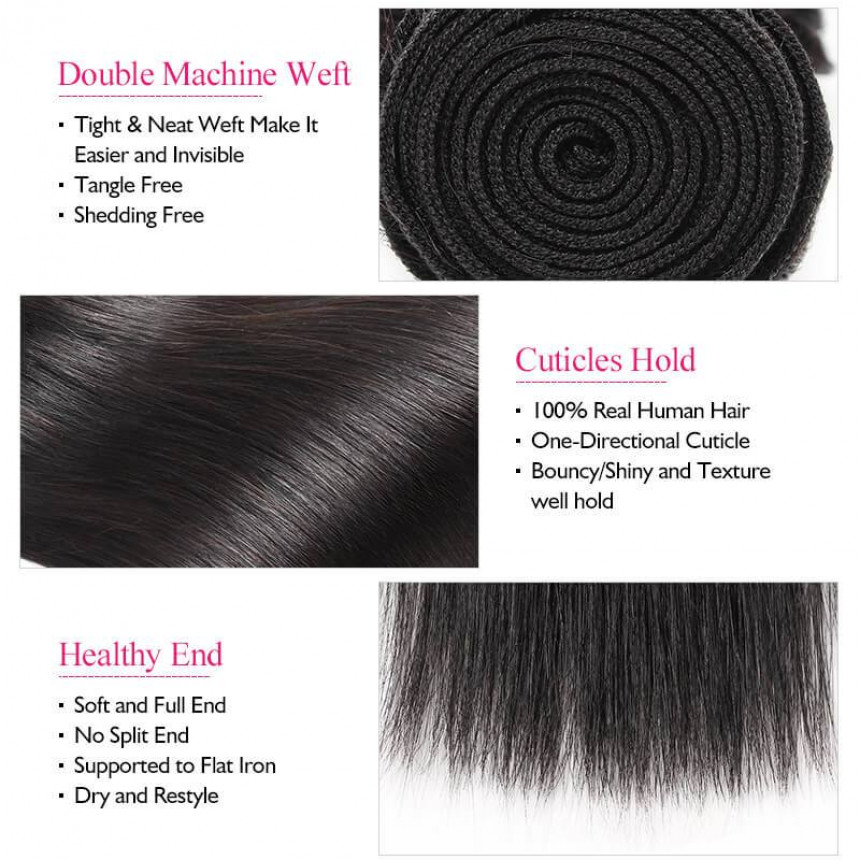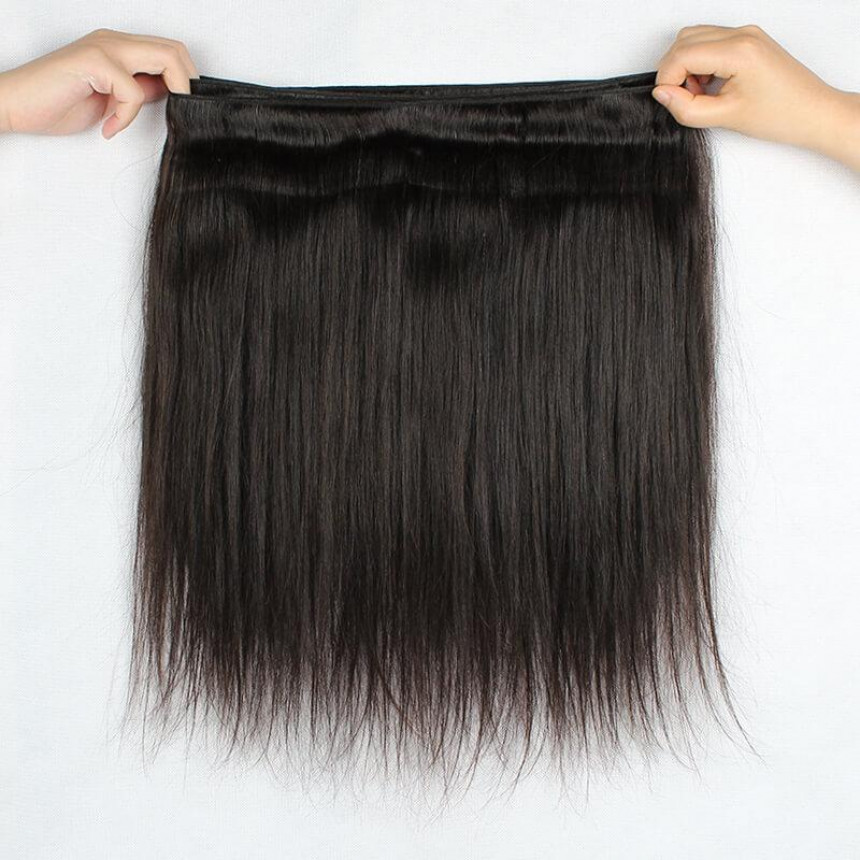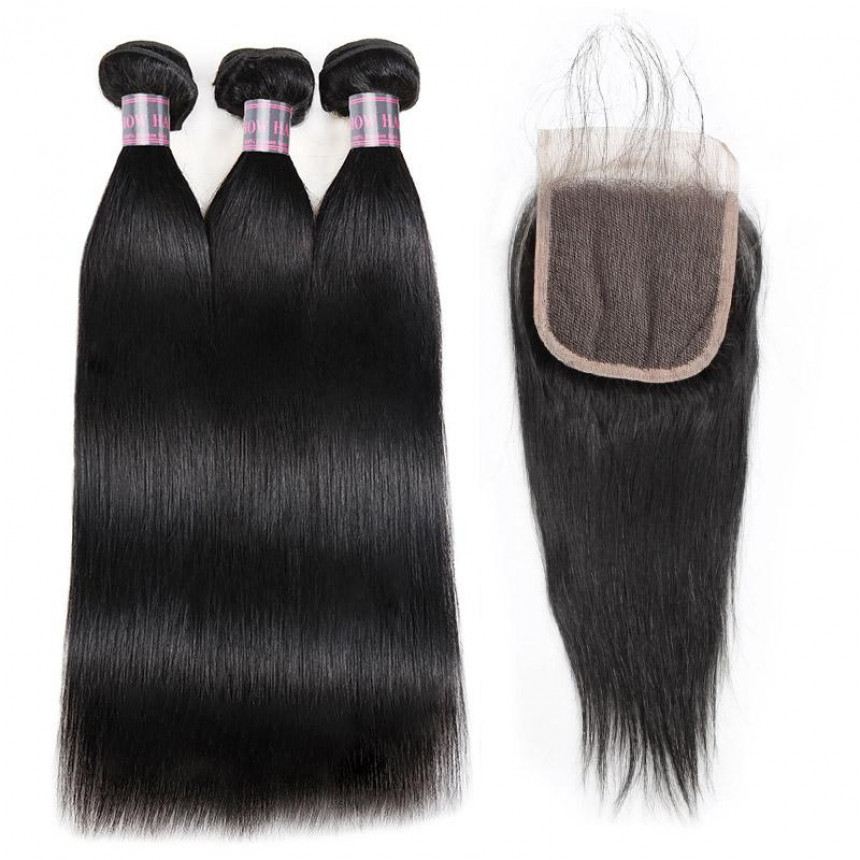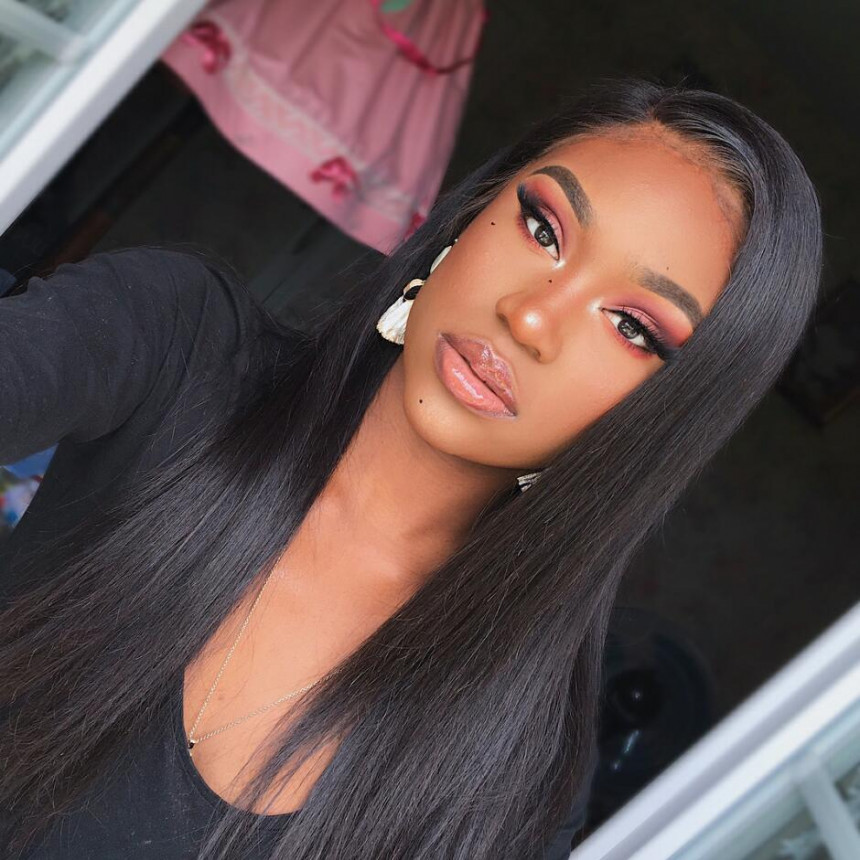 -20 %





Secured Shopping
Best security features, we support Visa, Master.Amex, Paypal and etc.
Free Shipping
Free delivery over $50, ship with DHL, EMS,Fedex express and etc
Free Returns
Hassle free returns, multi warehouses in the US, Hong Kong, Canada, New Zealand
malaysian straight hair weave 3 bundles with 4x4 lace closure
PRODUCT FEATURES

Item: Malaysian Straight Hair Weave 3 Bundles with 4x4 Lace Closure
Hair Material: Virgin Human Hair Weave, 8A Grade, No Shedding, Tangle Free
Hair Color: Natural Black Color
Hair Grade:8A Grade, Straight Human Hair Bundles, Can be bleached and restyle, dyed
Hair Length: 8 inch - 28 inch are available, Very Soft, Healthy and thick
Texture: Straight Hair, Natural Hairline, Soft, Comb Easily, Minimal Shedding, No Tangle
Pack: 3 Bundles Straight Hair with 4*4 Lace Closure
...................................................................................................................................................................................................................................................................................................
FAQ

What length should I purchase

Hair bundle should be measured when it is stretched. So please keep in mind that you will need to accommodate for its curl pattern when selecting your desired length.
How long do the hair bundles last
Our bundles typically last for 7-9 months, if cared for properly.
How long can hair extensions last?
Extensions do not survive as long as you believe that they would. Normally, and if you are taking very good care of these, tape-ins last up to six to eight weeks, then glue-ins endure four to eight months, and also protein-bonded extensions last six to eight months.
How do you transition from dark hair to GREY?
This might appear obvious, but in case you are attempting to transition into grey hair, you wish to prevent an all-over dye project. Rather, use your own hair colour with foils--similar to applying highlights, but you will not be combing your hair, but only switching between both colors effortlessly.
How can I increase melanin in my hair?
Iron-Rich Foods. Iron helps to raise the production of saliva in your own hair. Copper-Rich Diet. Catalase. Catalase is an antioxidant enzyme which prevents the increase of gray hair and helps restore the natural colour of your hairfollicles.
How long does it take for hair extensions to stop hurting?
Slight distress (from study ) is ordinary that is generally where your hair/scalp is adapting to the recently fitted extensions and ought to settle after a couple of days. If the pain is over minor discomfort or lasts for a week or even more I would contact the individual who fitted them for more advice.
How long does it take to dye extensions?
Procedure the Color permit the color to procedure at regular room temperature for the total amount of time given on the manufacturer's instructions --normally anywhere from 20 to 40 minutes.
Why won't my GREY hair take color?
It is by no means rare, but it does not make it any simpler. Hours need to be spent dying hair and touch it up once, sometimes twice per week to maintain roots appearing natural and fitting the remainder of your head. The reason why this occurs is that the grey hair's inability to take colour due to its feel.
How do you hide GREY roots on dark hair?
Spray aerosol hair dye to get a fast fix. Let the dye to dry thoroughly then brush your hair from the roots to combine the shade. Spray-on hair dyes may consist of dry shampoo which may absorb oil and make texture, which will also help protect your gray roots.
What's the difference between closures and frontals?
Versatility:Frontals are utilized to reestablish the hairline from ear to ear although closures are utilized to recreate the pure parting of their hairline and quantify about 4inches by 4 inches and are usually sewn into position.
Do Frontals or closures last longer?
Whether you are trying to get a sew-in or lace closed wig, they generally last more than the usual frontal, with appropriate care. Lace closures are more appropriate to warmer weather.
How long do glueless Frontals last?
"Glueless Frontal And Closure" Disadvantages: Lasts about 4-5 days requiring a lot of upkeep; May break borders in case your brow is not large enough to put properly on skin and when not removed correctly.
Can you swim with a frontal sew in?
Individual hairLace frontal closures tha can float in are usually utilized. While lace closrues generated from artificial hair hold hairstyles feel lighter on the mind, synthetic hair frizzes when subjected to warm water and let to dry . The wearer must take immediate actions to keep the style.
How long does a frontal last?
Frontals aren't right for those that sweat inside their head or so are extremely sweaty. If you perspire a great deal, it is not for you since it isn't likely to adhere (if pasted ). Adhesive and sweat do not go well together. But overall, rectal installments should last 2-3 months (if pasted ).
Can a frontal be parted anywhere?
Be brief of versatility:A lace front wig can't be parted anywhere, therefore, it is not convenient if you'd love a twist outside. Damage to Hairline & Scalp:The most important point to learn about complete lace wigs when using glue or adhesive is that it causes harm to the scalp and also hairlilne if not kept correctly.
Can you reuse a frontal wig?
You are able to reuse lace front wigs a number of times. But, correct wig care and wig elimination is ultimately the deciding factor. With appropriate care and maintenance, a lace front wig may be redeemed regularly for as much as a year or more.
Do closures help your hair grow?
And hair finishing is worthy of the purchase price. Here are the advantages of wearing hair closed. Hair closures are great at providing a smooth install. When installing flawlessly, hair closures have the capacity to produce your virgin human hair seem to be growing from the own scalp.
What's the difference between silk and lace closures?
Compared to this lace closed, the lace closed is obviously thinner and more elastic; it will readily adapt to a head, leading to an apartment and easy installation. On the other hand, the knots on the lace closed are observable with clear grid lines, which can be very noticeable if they are not substituted first.
Can you wear your hair in a ponytail with tape in extensions?
4. In case you have naturally curly hair as well as your own extensions are directly, they could look very obvious as it gets humid along with your normal hair frizzes #curlyhairproblems. 6.
Are tape in extensions bad for your hair?
Have you ever noticed some hair loss or harm from the extensions? Nope. Tape-in extensions would be the safest extensions it is possible to get and will not result in any harm to your hair so long as you care for them brush lightly in your origin.
How do you keep your ponytail straight all day?
Hairspray is essential to maintain your sleek ponytail set up all day . Spray liberally throughout your mind, not on the ponytail. Another little trick is to first apply a tiny holding gel simply to the fussy pieces of the sleek ponytail then add a generous does of hairspray.
Does a ponytail make you look younger?
By pulling your hair up into a ponytail large enough it may be found in the front, it opens the facial skin, highlighting facial attributes, and highlights your own eyes, eyebrows, and cheekbones. And as an additional bonus, it also visually moisturizes your face and total shape which makes you look a bit taller.
Is a low or high ponytail better?
I understand high ponytails are adorable, but they are severely damaging your own hair. So what is the ideal ponytail positioning? The lower the better.
What happens if you cut your hair in a ponytail?
Conclusions. Cutting hair in a ponytail isn't a great idea as you risk ending up with a poorly styled, jagged, and untidy cut. In any case, if you do not use the particular tools, then you can harm the hair . The only real safe cuts to create at home would be to cut the endings or to reduce your bangs using a centre part.
How long does hair need to be to ponytail?
6 inches may be set in a tight ponytail, I urge you've got atleast eight inches of inches around the surface of your mind if you would like to place your hair in a ponytail.
What's the highest quality hair?
Virgin feel hair is your best grade of hair because it's unprocessed and thus may be styled and coloured like your own all-natural hair. The most well-known varieties of hair are Brazilian, Malaysian, Indian and Peruvian Hair. You will find a great deal of alternatives available for hair weave.
Is virgin hair better than human hair?
Virgin Human Hair was defined as hair that has never been processed at all, which makes the hair a lot more superior to Remy hair.As for virgin hair, even though it's more costly than remy hair, it may remain longer, and appears more natural.
What is better Brazilian or Malaysian hair?
Should you require hair which is shinier and thicker, then Brazilian hair really is most effective for you.
How long does virgin hair last?
The very best thing about virgin hair weave is it may endure no less than a year with appropriate care and upkeep.
What's the difference between virgin hair and raw hair?
Virgin hair was steamed processed to give it feel. Raw hair hasn't yet been steamed processed or altered at all. Basically they capture the hair out of the donor and clean it and attach the wefts and ship it to you. How that you receive the hair is the exact same way the individual had it in their mind.
How many bundles of Mayvenn hair do I need?
We recommend 2-3 to get a obviously complete appearance. Though Mayvenn straight hair remains compact from root to tip, you may need more packages to make a super complete appearance. We recommend 3-4 based on the duration.
Are weaves good for hair growth?
Hair straighteners may do a lot more than create your hair look thicker and longer. Wearing a glow is also a wise way to secure your hair if you are attempting to acquire length.
What is the best weave hair to buy?
As clients state, Brazilian hair packages would be the very thickest and easy to select for sew in weave.
What is the best human hair for sew in weave?
Produced from 100% pure hair, virgin reddish hair really is your best grade of individual hair weave. Since it's unprocessed and stems from one donor, it may be utilized as its own all-natural hair design and colour. Dsoar now offers four kinds for you to select from. Including freshwater, Malaysian, Indian and Aztec Hair.
Is sew in weave bad for hair?
Your actual hair is set to braids, and the glow is then stitched into them. But if you are not cautious, weaves may also damage your normal hair under up to protect it. By way of instance if your hair extensions have been glued in or your own braids are produced too tight, then this can lead to breakage.
Can I wash my hair with a sew in?
Wash punctually While particular protective styles allow you to stretch the split between wash days around 2 months, the extensions along with your scalp ought to be washed more frequently when sporting a sew-in. A fantastic guideline would be to wash your own sew in each 7 days, with 10 times being the absolute greatest.
<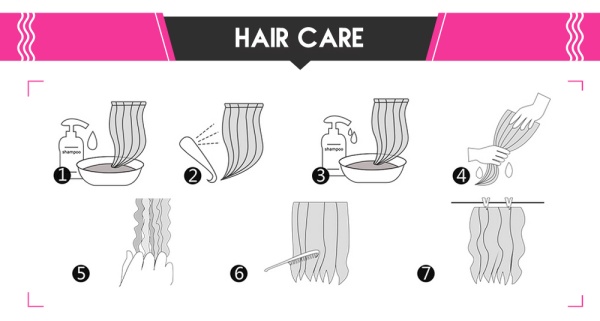 1.Be ready for everything and wet the hair with warm water
2.soak the hair with mild shampoo for a few minutes.
3.Rinse the hair in clear water once.
4.Do it again to make sure the hair is clean.
5.Cover the hair with the towel to soak up the water on it.
6.Move down gently to comb the hair straight to the ends.
7.Hang the hair with the weft open and air-dry it and curls hold well.
Stock:

11 only

Model:

malaysian-straight-hair-weave-3-bundles-with-4x4-lace-closure

SKU:

malaysian-straight-hair-weave-3-bundles-with-4x4-lace-closure

ISBN:

malaysian-straigh
Hurry, this offer ends in: