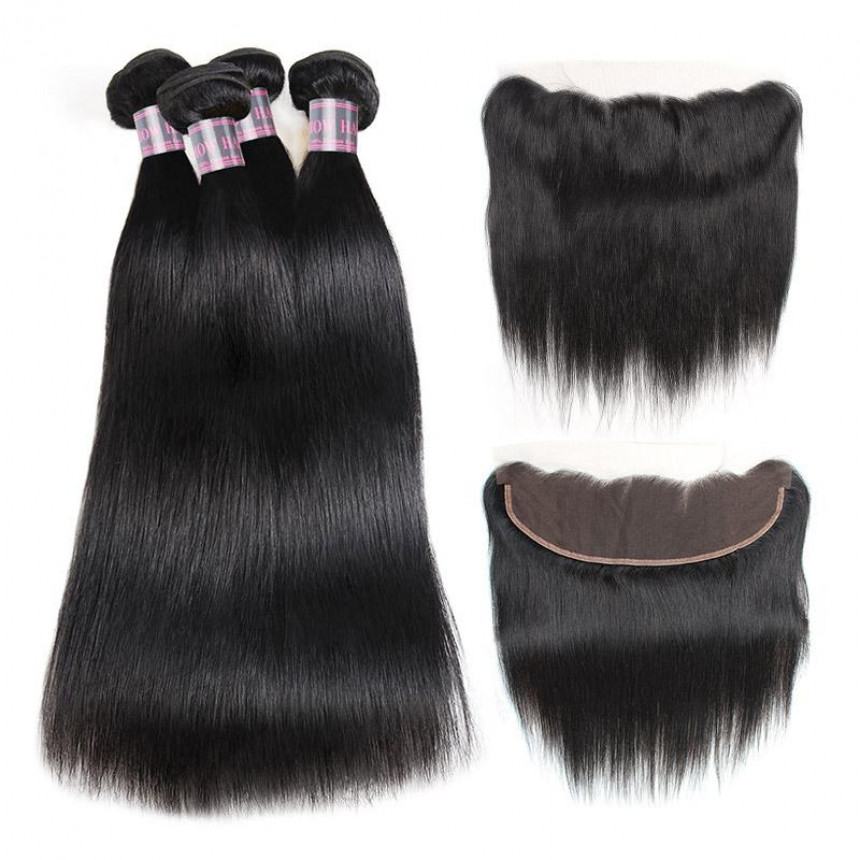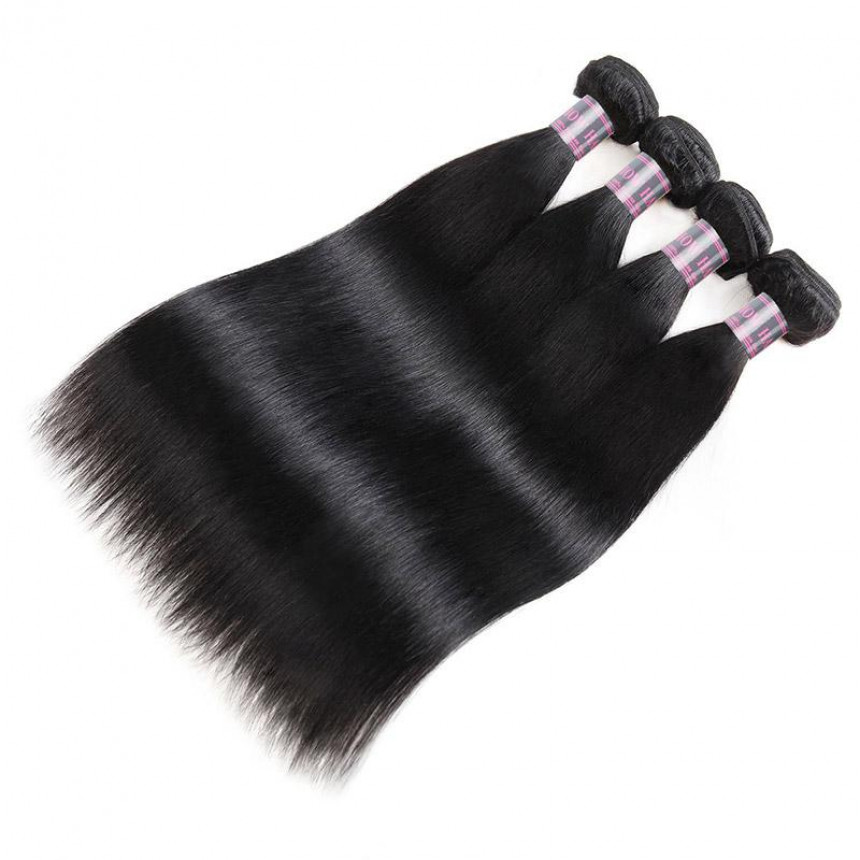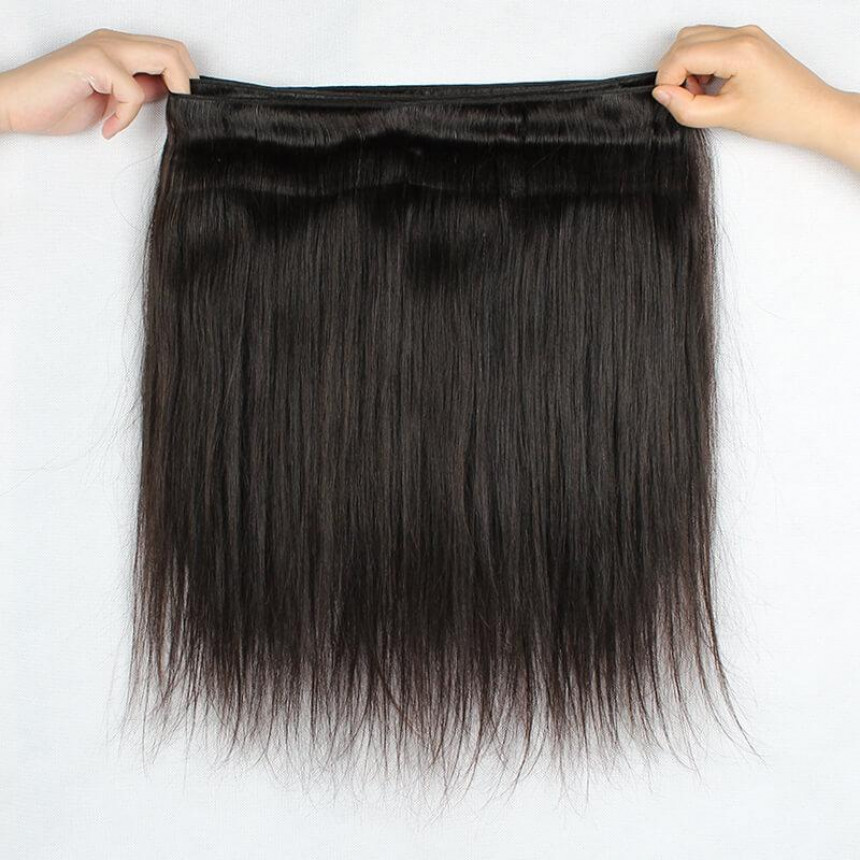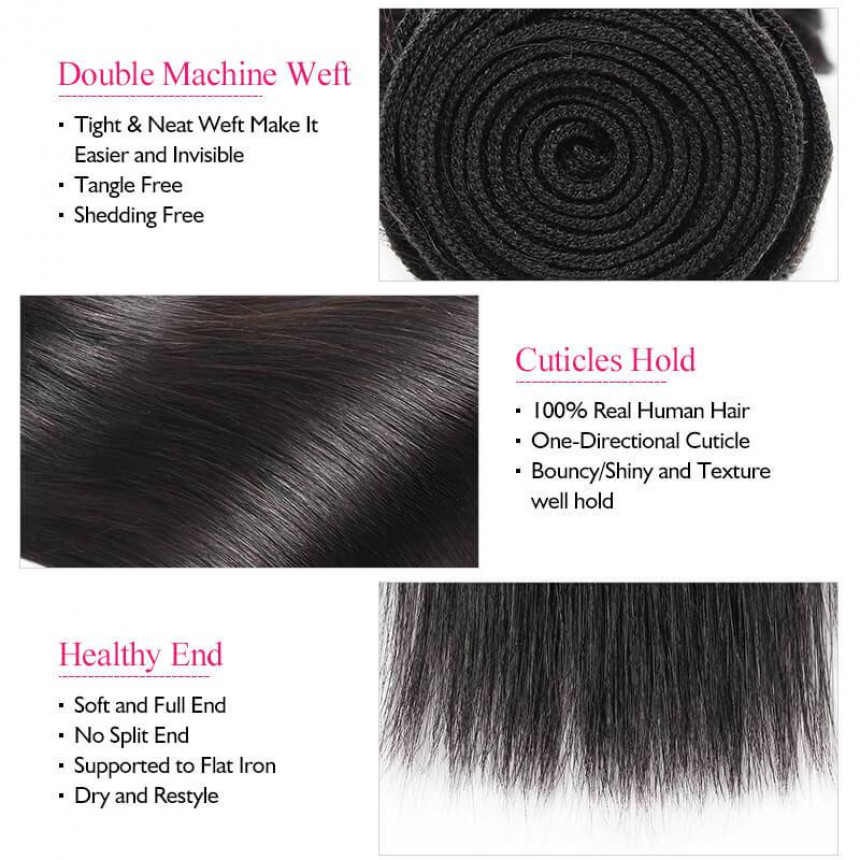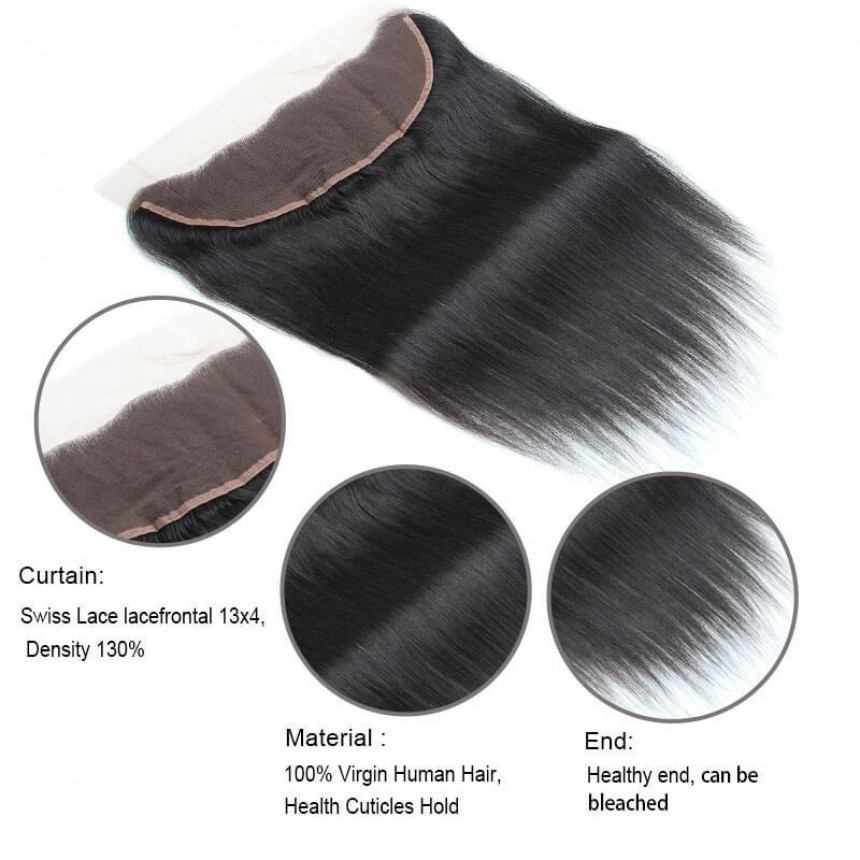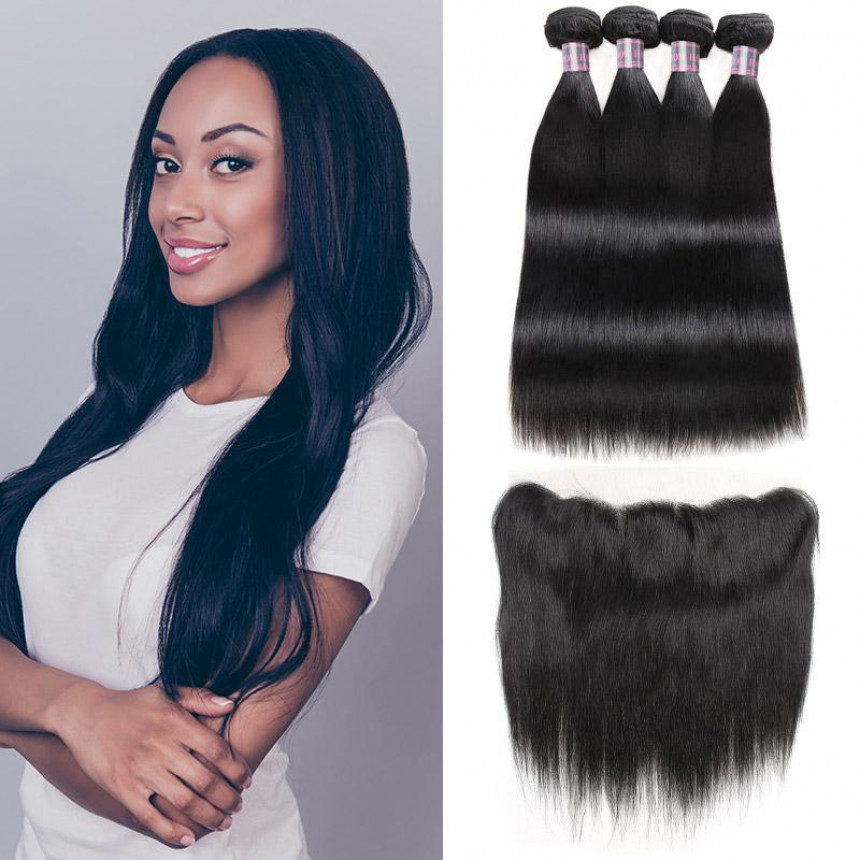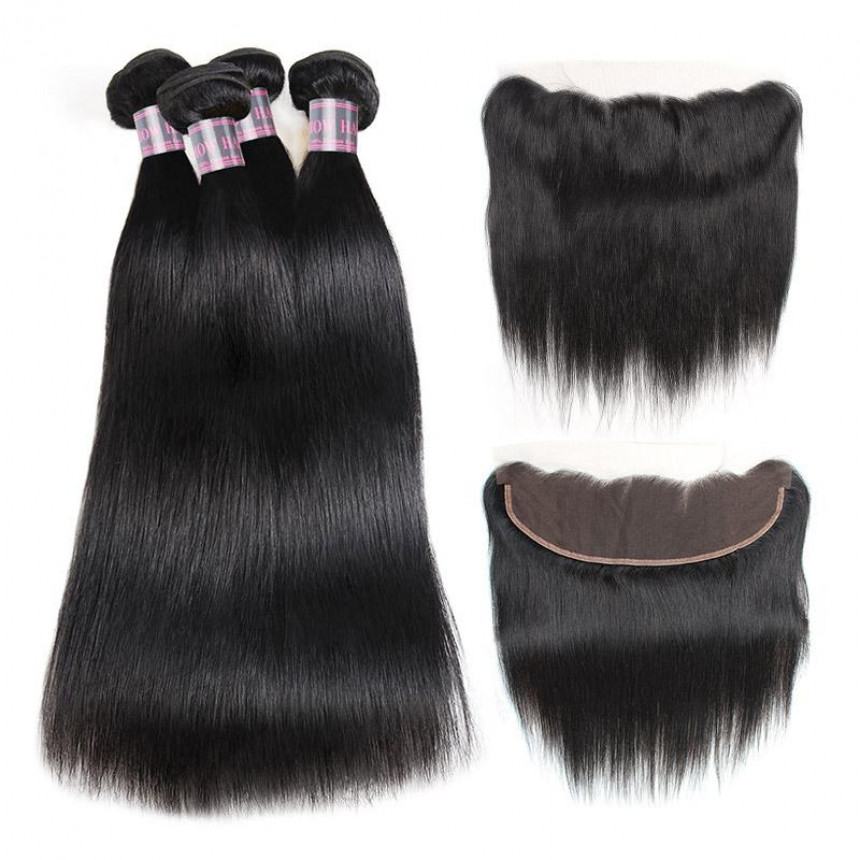 -20 %







Secured Shopping
Best security features, we support Visa, Master.Amex, Paypal and etc.
Free Shipping
Free delivery over $50, ship with DHL, EMS,Fedex express and etc
Free Returns
Hassle free returns, multi warehouses in the US, Hong Kong, Canada, New Zealand
Peruvian Straight Hair Weave 4 Bundles With Ear to Ear Lace Frontal Closure 100% Remy Virgin Human Hair Bundles
Peruvian Straight Hair Weave 4 Bundles With Ear to Ear Lace Frontal Closure 100% Remy Virgin Human Hair Bundles
Hair Grade: 100% Unprocessed Virgin Human Hair Weave

Hair Texture: Straight

Items/Package: 4 Pcs Hair Weave & 1 Pc 13*4 Lace Frontal




Hair Length:Hair Weave: 8-28 Inches In Stock;13*4 Lace Frontal: 8-20 Inches

Hair Weight: Hair Weave:95g-100g/Piece; 13*4 Lace Frontal:60g-90g/Piece




Hair Color: Natural Black

Quality: Machine Double Weft, Soft, No Shedding, No Tangle

Features: Can Be Dyed & Permed & Bleached
Description:
The Splendor of Peruvian Straight Hair Weave: A Comprehensive Guide
Regarding human hair extensions, Peruvian Straight Hair Weave has steadily climbed the popularity ladder. Its unique texture, durability, and versatility make it a favorite choice for many. But what truly sets it apart?
A Dive into Peruvian Hair: Understanding Its Origin
Peruvian hair originates from the South American country Peru. Renowned for its thicker strands and natural luster, it beautifully blends with African-American relaxed hair textures and medium Caucasian hair textures.
Characteristics of Straight Hair Weave
The straight texture provides a sleek and elegant look, making it perfect for any occasion.
Benefits of Choosing the Straight Texture
Versatility: Easily curl it or wear it pin straight.

Manageability: Less prone to tangling and matting.

Natural Look: Blends seamlessly with one's natural hair.
How Peruvian Straight Differs from Other Textures
Denser and coarser in texture.

Natural volume without the need for added products.

Holds styles for a longer duration.
The Importance of Remy Hair
100% Remy Virgin Human Hair ensures:
Unidirectional cuticles, resulting in reduced tangling.

Hair that's closest to its natural state.

Longevity and durability.
All about the Ear-to-Ear Lace Frontal Closure
An ear-to-ear lace frontal closure:
It covers the entire hairline, creating a natural look.

Allows for versatile parting – side, middle, or even pulled back.

Offers protection to your natural hair underneath.
Styling and Maintenance Tips for Peruvian Straight Hair
Limit heat styling to preserve the hair's integrity.

Use a mild sulfate-free shampoo and conditioner.

Regularly deep-condition to maintain its natural luster.

Comb with a wide-tooth comb or fingers to detangle.
Making an Informed Purchase
Ensure you're buying genuine 100% Remy Virgin Hair.

Consult reviews and opt for reputable vendors.

Remember, quality over quantity – invest in the best to enjoy long-lasting benefits.
In Summary
The Peruvian Straight Hair Weave, coupled with an ear-to-ear lace frontal closure, is more than just an extension – it's a style statement. It promises authenticity, longevity, and luxury to your hair game.
FAQs
How long can I expect the Peruvian Straight Hair Weave to last?
With optimal care, anywhere from 12-24 months.
Can I color the weave?
Yes, but always proceed with caution or consult a professional.
How often should the weave be washed?
Depending on usage and product buildup, every 2-3 weeks.
Is Peruvian hair suitable for all hair types?
It's especially perfect for African-American relaxed hair and medium Caucasian hair.
Why choose an ear-to-ear lace frontal?
For a seamless, natural hairline and versatile styling options.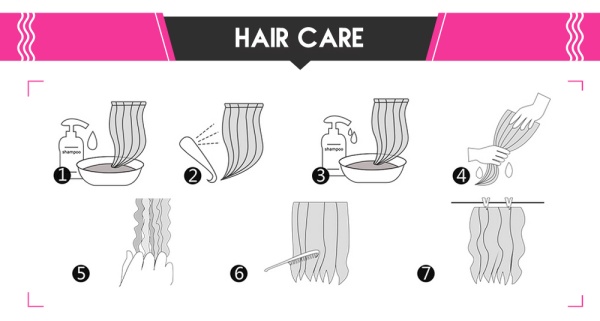 1.Be ready for everything and wet the hair with warm water
2.soak the hair with mild shampoo for a few minutes.
3.Rinse the hair in clear water once.
4.Do it again to make sure the hair is clean.
5.Cover the hair with the towel to soak up the water on it.
6.Move down gently to comb the hair straight to the ends.
7.Hang the hair with the weft open and air-dry it and curls hold well.
Stock:

14 only

Model:

peruvian-straight-hair-4-bundles-with-4x13-lace-frontal

SKU:

peruvian-straight-hair-4-bundles-with-4x13-lace-frontal

ISBN:

peruvian-straight
Hurry, this offer ends in: