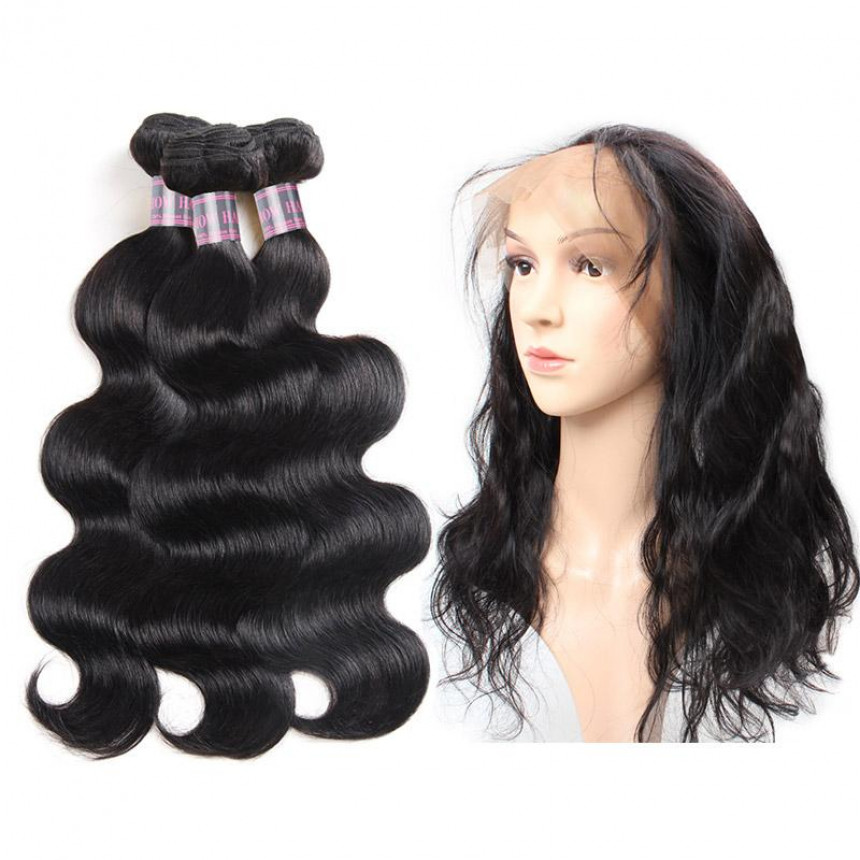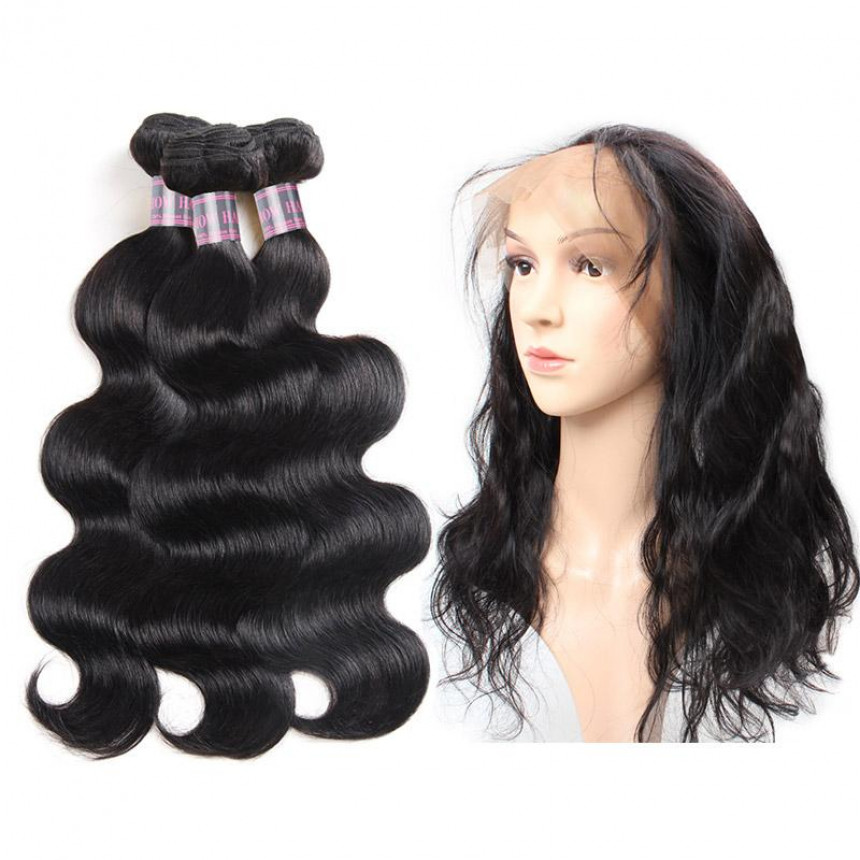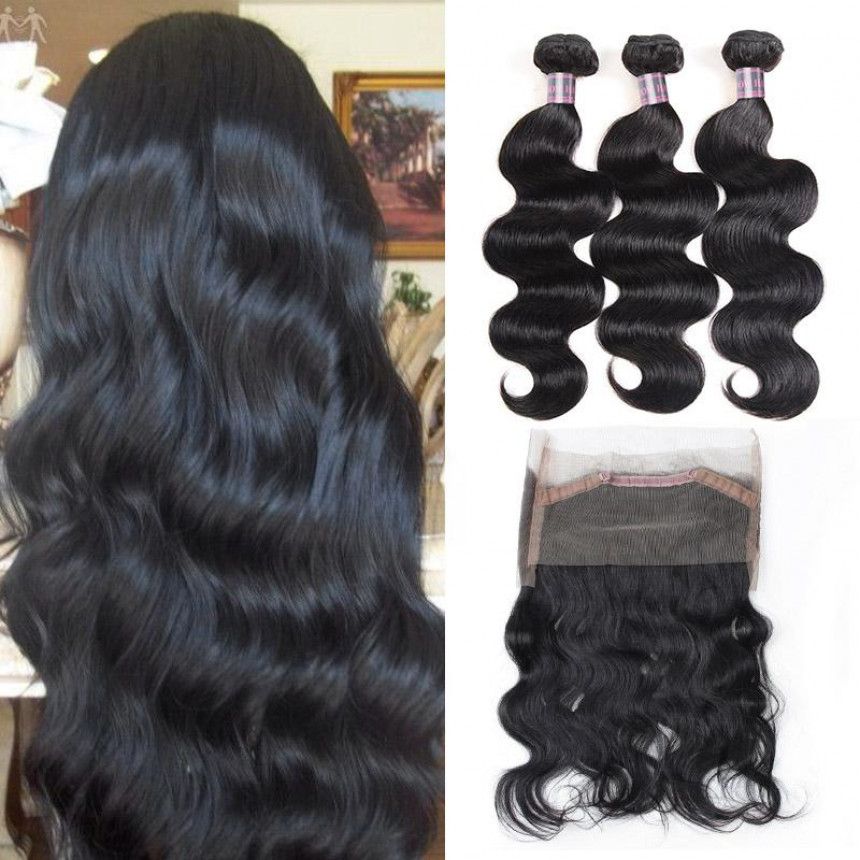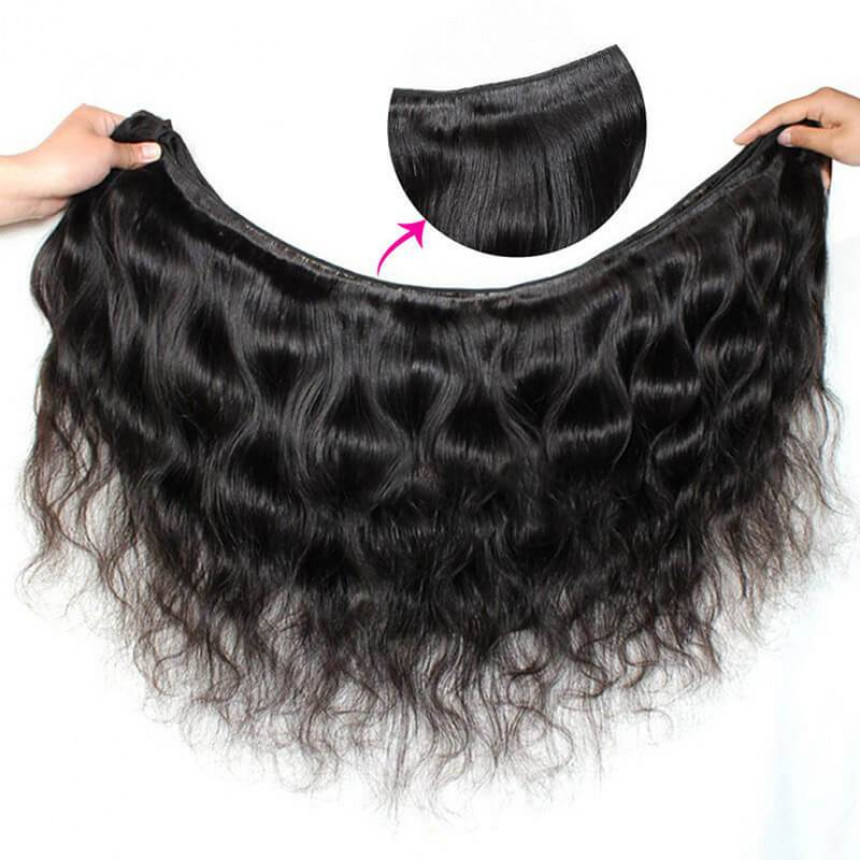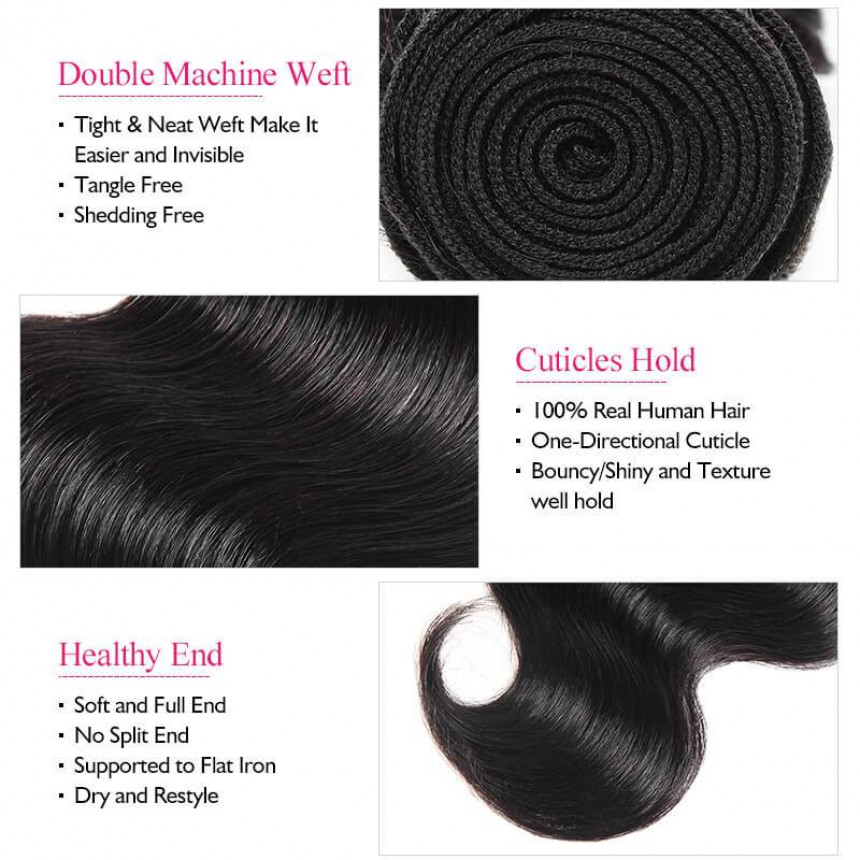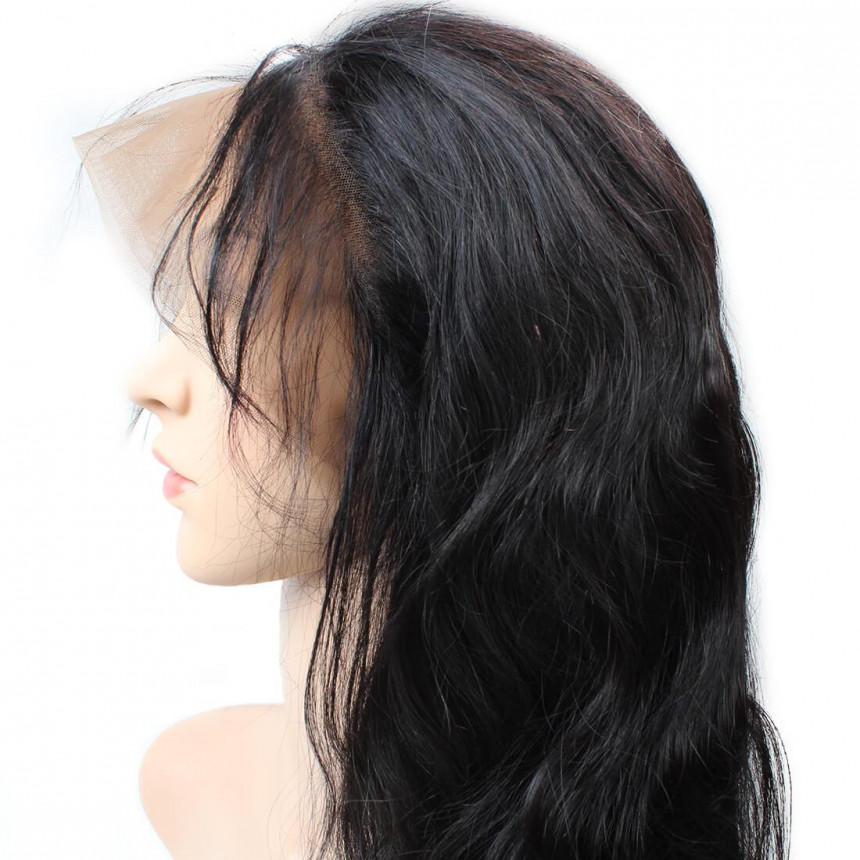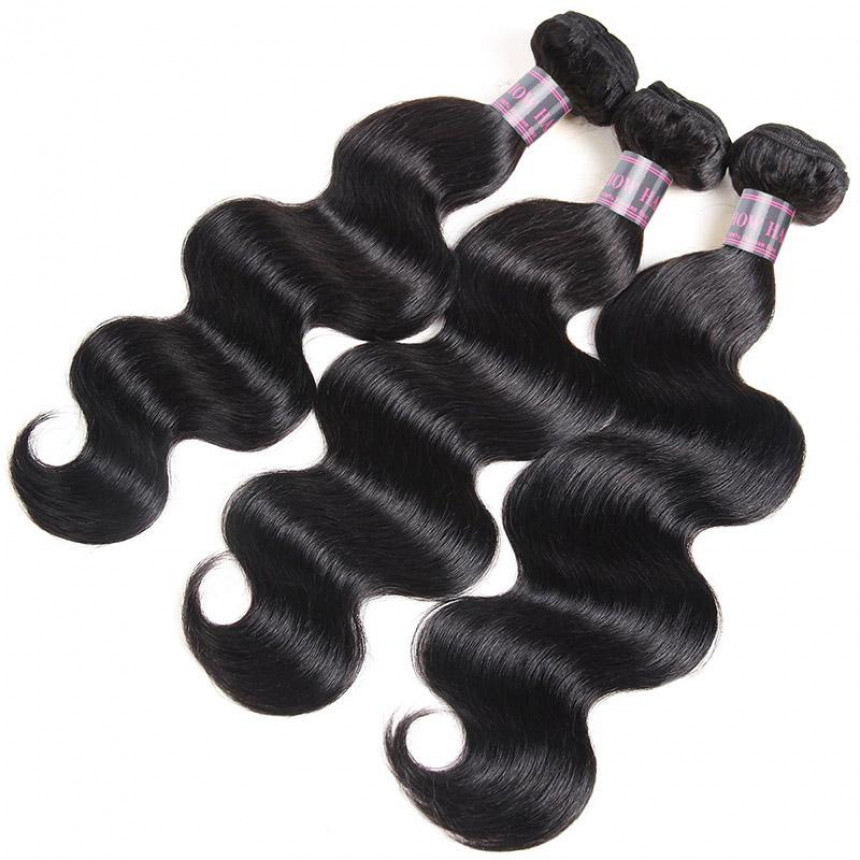 -20 %





Secured Shopping
Best security features, we support Visa, Master.Amex, Paypal and etc.
Free Shipping
Free delivery over $50, ship with DHL, EMS,Fedex express and etc
Free Returns
Hassle free returns, multi warehouses in the US, Hong Kong, Canada, New Zealand
3 bundles and frontal-Peruvian Body Wave Virgin Remy Human Hair Weave 3 Bundles and 360 Lace Frontal
360 Lace Frontal Closure With Bundles Peruvian Body Wave 100% Remy Virgin Human Hair Bundles of Weave 3 Bundles and 1Pcs 360 Lace Frontal Closure With Baby HairNo Shedding No Tangle Can Be Curled Straightened Permed Natural Hair
Hair Grade: 100% Unprocessed Virgin Human Hair Weave

Hair Texture: Body Wave

Items/Package: 3 Pcs Hair Weave & 1 Pc 360 Lace Frontal

Hair Length: Hair Weave: 8-28 Inches In Stock;360 Lace Frontal: 8-20 Inches




Hair Weight: Hair Weave:95g-100g/Piece; 360 Lace Frontal:70g-110g/Piece




Hair Color: Natural Black

Quality: Machine Double Weft, Soft, No Shedding, No Tangle

Features: Can Be Dyed & Permed & Bleached
FAQ
What's the difference between a full lace wig and a front lace wig?
The distinction between lace front wigs and full lace wigs 1, The lace region is different: Lace front wigs have just a tiny portion of lace may well protect the hairline, full lace wigs possess the entire lace cap base, can completely cover the entire head.
Is a lace front wig better?
These wigs are better as they've got an invisible hairline, watch movie for specifics. Lace front wigs are often more mild weight and considerably more comfy than a typical wig. You generally have more flexibility to design it distinct manners that also increases this imperceptible nature and organic appearance!
Do lace front wigs have to be glued?
Not all lace front wigs will probably need glue or tape. There are a few newer styles where the lace is only from temple to temple so they will lay flat on your own forehead and do not require any glue. Other traditional lace front wigs will require tape or glue.
How can you make a bob wig seem natural?
Choose lace. Transparent lace has lace. Align the wig with all the natural hairline. Try to"mix" your normal hairline with front of your lace wig. Possessing a haircut. Wear jewelry. Correct maintenance. Change wigs frequently.
Do the Kardashians wear wigs?
The Kardashian-Jenner family members are famous for their striking style choices and how frequently they change up their appearances, and a lot of the time, that entails wigs. They are an easy, versatile way to complete a look and keep things clean -- and it is as simple as taking off it in the end of the day.
Can I wear wig everyday?
If you are wearing your wig daily, a synthetic wig will wear out in approximately 4 - 6 weeks and a human hair wig will wear out over a year. If you're still planning on wearing wigs after that period is finished, you are able to change up your style when you buy a new wig.
What is the difference between frontal and lace front?
Size:The largest differences between lace frontals and lace closures is dimensions. Lace Closure are typically 4 x4 inch. Closures have a tendency to sit in the middle of the head or around the side for a side facet look. Lace Frontal is typically 13x4 inch.
Can you put a 360 wig in a high ponytail?
360 Lace Wigs: It is like full lace wig except, to begin with, the lace just covers the perimeter, but all around the perimeter so it can be used in high ponytails.
What is the benefit of a lace front wig?
At a lace front wig, the natural belief that it portrays is a fantastic confidence booster for individuals experiencing baldness. Lace front wigs are good at distributing an unnatural border between your wig and epidermis, making it ideal for those also looking for new hairstyles to explore.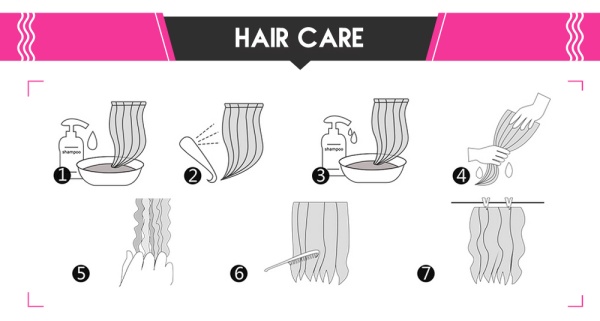 1.Be ready for everything and wet the hair with warm water
2.soak the hair with mild shampoo for a few minutes.
3.Rinse the hair in clear water once.
4.Do it again to make sure the hair is clean.
5.Cover the hair with the towel to soak up the water on it.
6.Move down gently to comb the hair straight to the ends.
7.Hang the hair with the weft open and air-dry it and curls hold well.
Stock:

12 only

Model:

hair-peruvian-body-wave-virgin-remy-human-hair-weave-3-bundles-a

SKU:

hair-peruvian-body-wave-virgin-remy-human-hair-weave-3-bundles-a

ISBN:

hair-peruvian-bod
Hurry, this offer ends in: