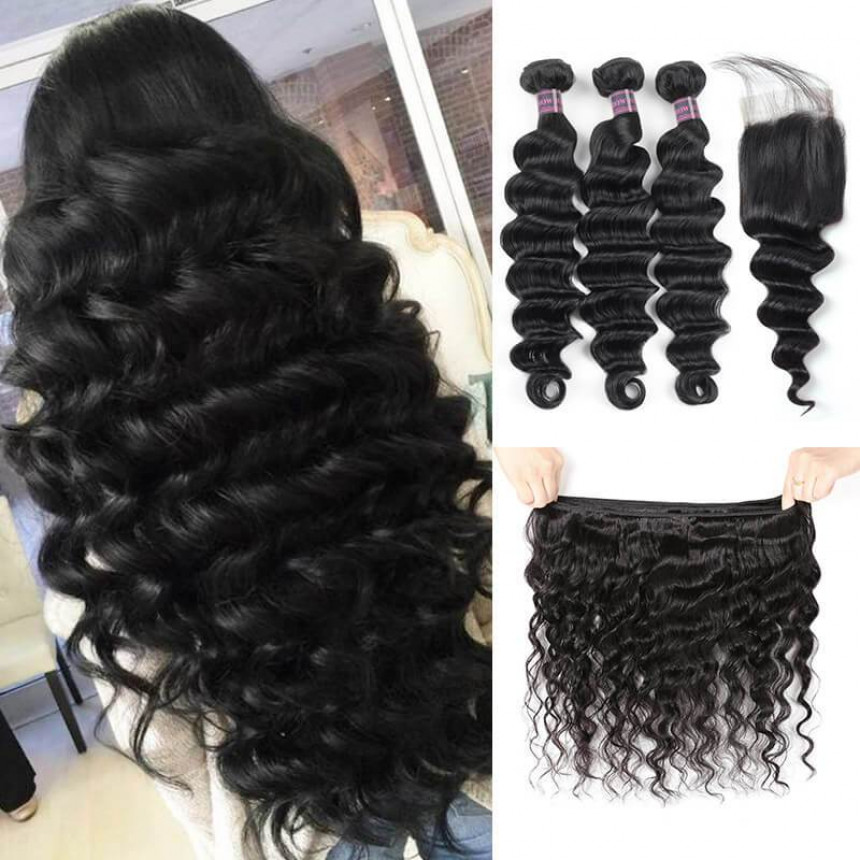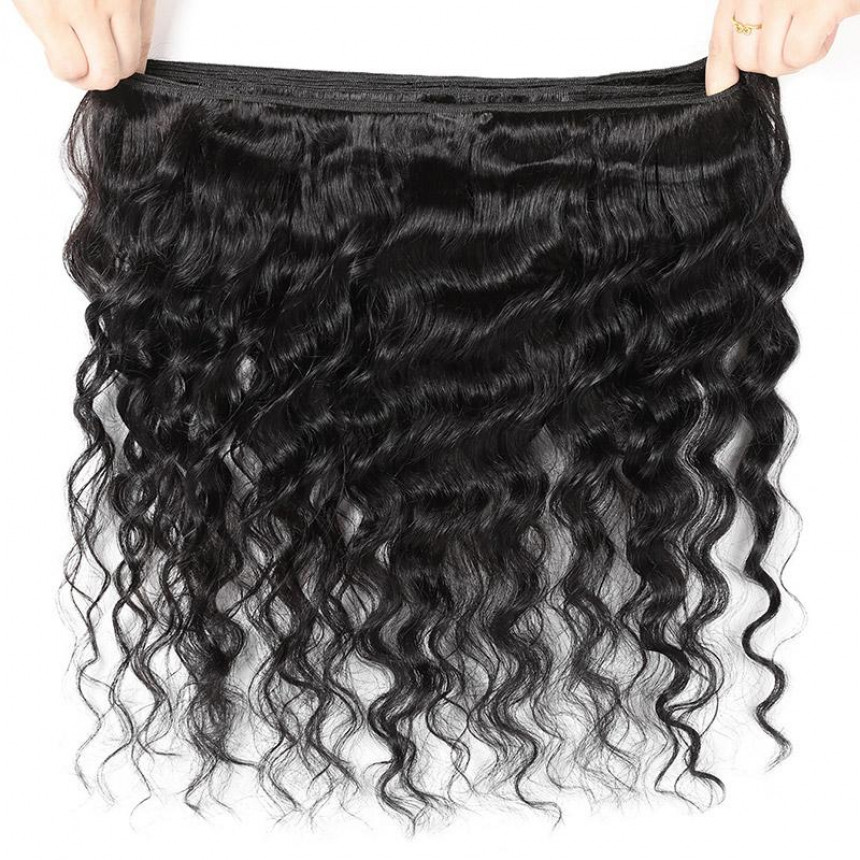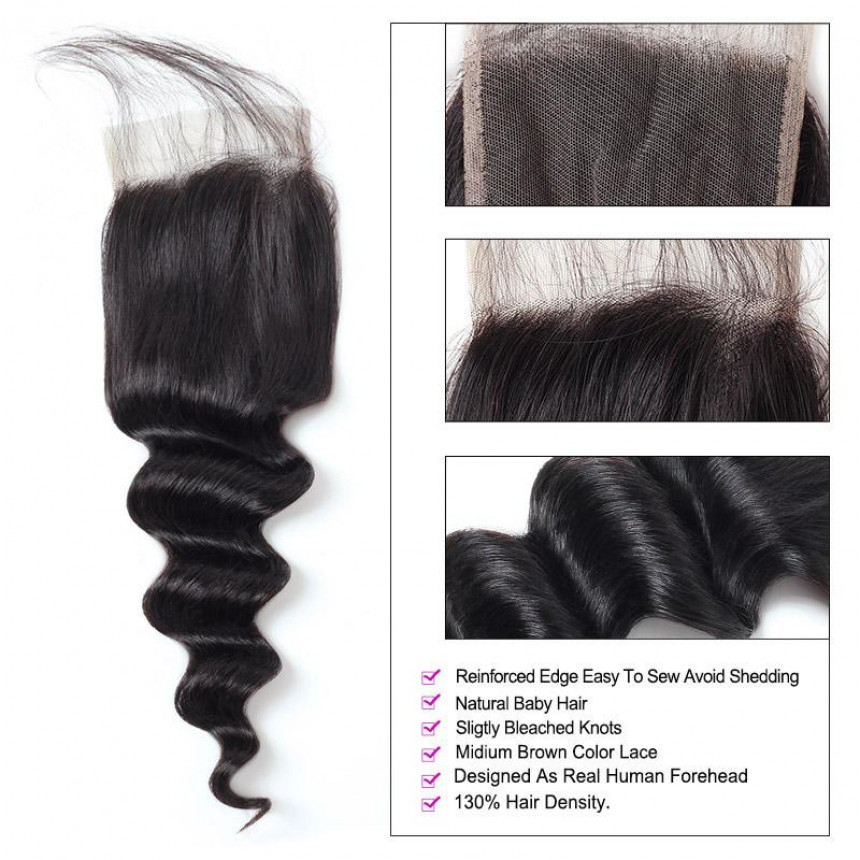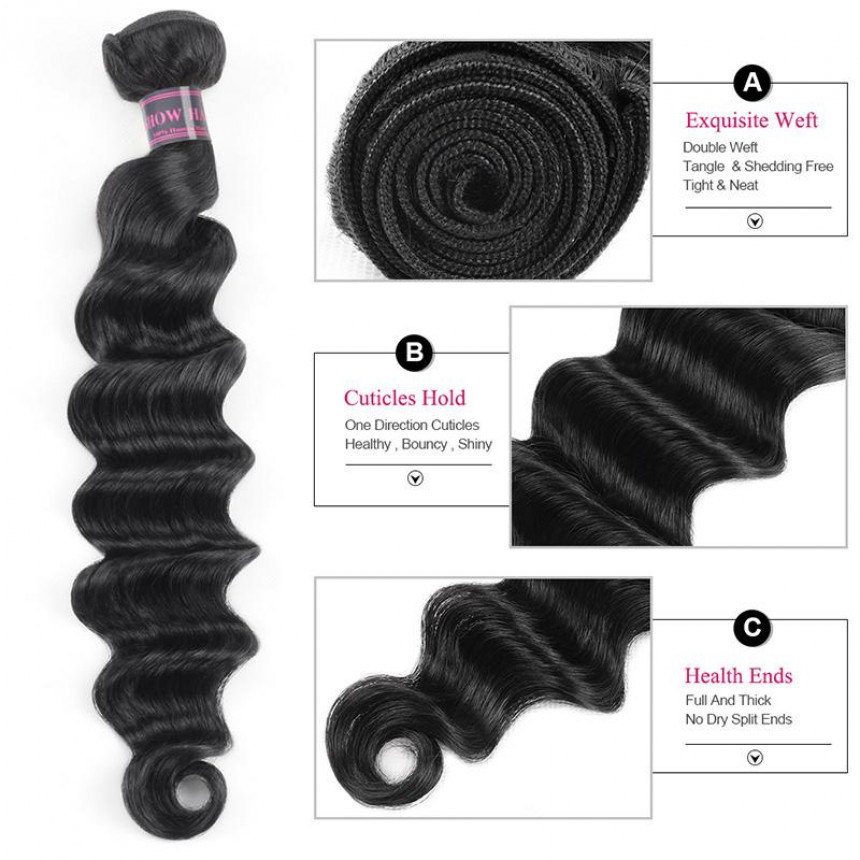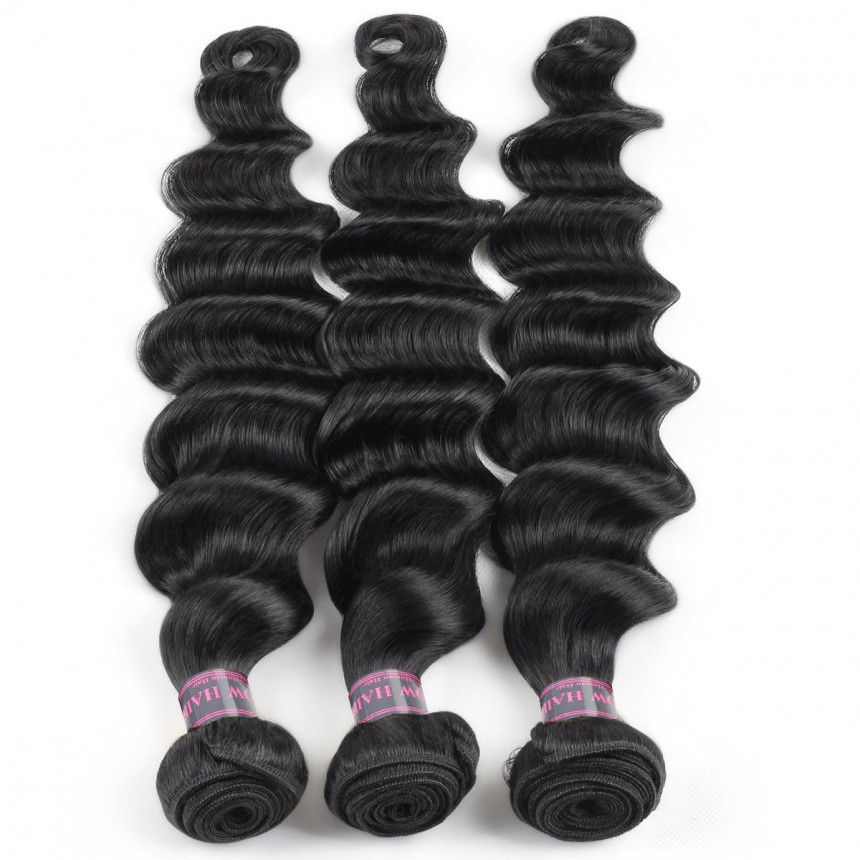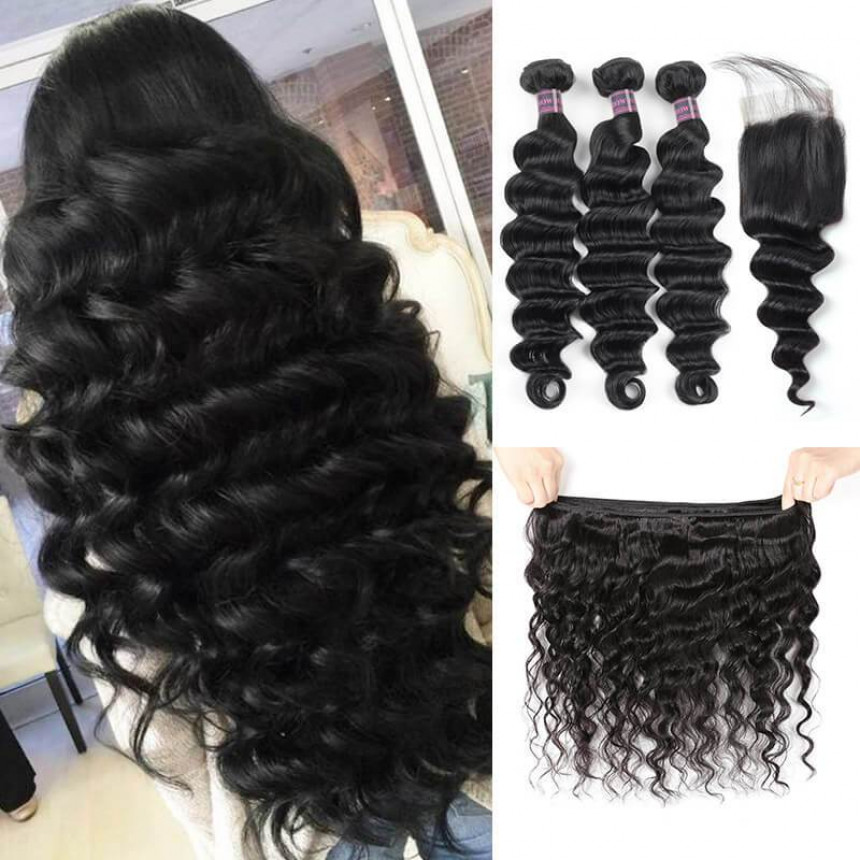 New -20 %






Secured Shopping
Best security features, we support Visa, Master.Amex, Paypal and etc.
Free Shipping
Free delivery over $50, ship with DHL, EMS,Fedex express and etc
Free Returns
Hassle free returns, multi warehouses in the US, Hong Kong, Canada, New Zealand
virgin brazilian loose deep wave hair 3 bundles with lace closure
PRODUCT FEATURES
Item: Brazilian Loose Deep Wave Virgin Human Hair 3 Bundles with 4*4 Lace Closure, Unprocessed Virgin Human Hair Extension
Hair Material: Virgin Human Hair Weave, 8A Grade, No Shedding, Tangle Free
Hair Color: Natural Black Color
Hair Grade: 8A Grade, Loose Deep Wave Human Hair Bundles, Can be bleached and restyle, dyed
Hair Length: 8 inch - 28 inch are available, Very Soft, Healthy and thick
Texture: Loose Deep Wave Hair, Natural Hairline, Soft, Comb Easily, Minimal Shedding, No Tangle
Pack: 3 Bundles Loose Deep Wave Hair with 4*4 Lace Closure
Description:
Embrace the Elegance: Brazilian Loose Deep Wave Hair Bundles with 4*4 Lace Closure.
Experience the unmatched charm and versatility of Brazilian Loose Deep Wave Hair Bundles paired seamlessly with a 4*4 lace closure. Here's a deep dive into the luxury and elegance this combo offers.
The Allure of Brazilian Hair
The Legacy of Brazilian Hair:

Brazilian hair has long been celebrated in the hair industry for its premium quality, natural luster, and incredible durability. Originating from the vast regions of Brazil, this hair type epitomizes luxury.

Unique Traits and Benefits:

Soft to the touch yet robust in volume, Brazilian hair blends effortlessly with various hair types and gracefully holds styles.
The Beauty of Loose Deep Wave Texture
Distinguishing the Wave Pattern:

The loose deep wave texture showcases well-defined waves that are neither tight nor loose, creating an aesthetic balance.

Style and Versatility:

This texture, with its voluminous waves, adds a touch of glamour to any look and can be styled in countless ways, from free-flowing waves to intricate updos.
Advantages of the 4*4 Lace Closure
Defining the 4*4 Lace Closure:

The 4*4 lace closure spans four inches across the scalp, ensuring a natural integration with your hairline. It covers the crown area, allowing for a seamless blend with the bundles.

Achieving a Natural Look:

When paired with the hair bundles, this closure creates a look virtually indistinguishable from your natural hair, offering a flawless finish.
The Purity of Virgin Hair: Unprocessed Excellence
Characteristics of Virgin Hair:

Being unprocessed signifies that the hair hasn't undergone any chemical treatments, ensuring it retains its natural texture, color, and quality.

Ensuring Durability and Authenticity:

Virgin hair not only promises authenticity but also longevity. With proper care, it remains vibrant, tangle-free, and radiant over time.
Tips for Caring for Your Hair Extensions
To maintain the vibrancy and health of your extensions, wash with sulfate-free shampoos, regularly detangle using a wide-toothed comb, and avoid excessive heat styling.
In Summary
With Brazilian Loose Deep Wave Hair Bundles and a 4*4 Lace Closure, you're not just making a style statement but embracing a world of authenticity, luxury, and elegance. Let your hair reflect your essence.
FAQs
How frequently should I wash my hair extensions?
Hand washing every 2-3 weeks is sufficient.
Can I dye or bleach the extensions?
Yes, but consulting a professional is recommended to maintain hair integrity.
How do I store the extensions when not in use?
Store them in a dry, cool place, preferably in a silk or satin bag.
What's the lifespan of these extensions?
With proper care, they can last multiple years.
Why choose Brazilian hair over other types?
Its unique blend of softness, volume, and durability sets it apart.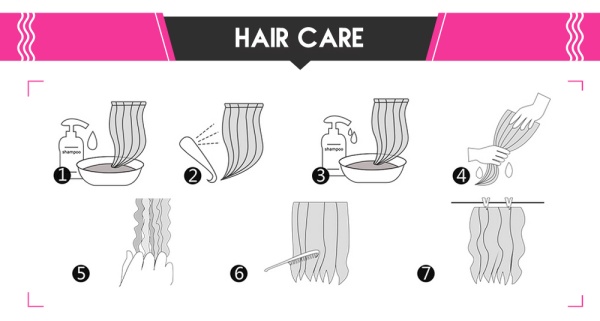 1.Be ready for everything and wet the hair with warm water
2.soak the hair with mild shampoo for a few minutes.
3.Rinse the hair in clear water once.
4.Do it again to make sure the hair is clean.
5.Cover the hair with the towel to soak up the water on it.
6.Move down gently to comb the hair straight to the ends.
7.Hang the hair with the weft open and air-dry it and curls hold well.
Stock:

10 only

Model:

virgin-brazilian-loose-deep-wave-hair-3-bundles-with-lace-closur

SKU:

virgin-brazilian-loose-deep-wave-hair-3-bundles-with-lace-closur

ISBN:

virgin-brazilian-
Hurry, this offer ends in: