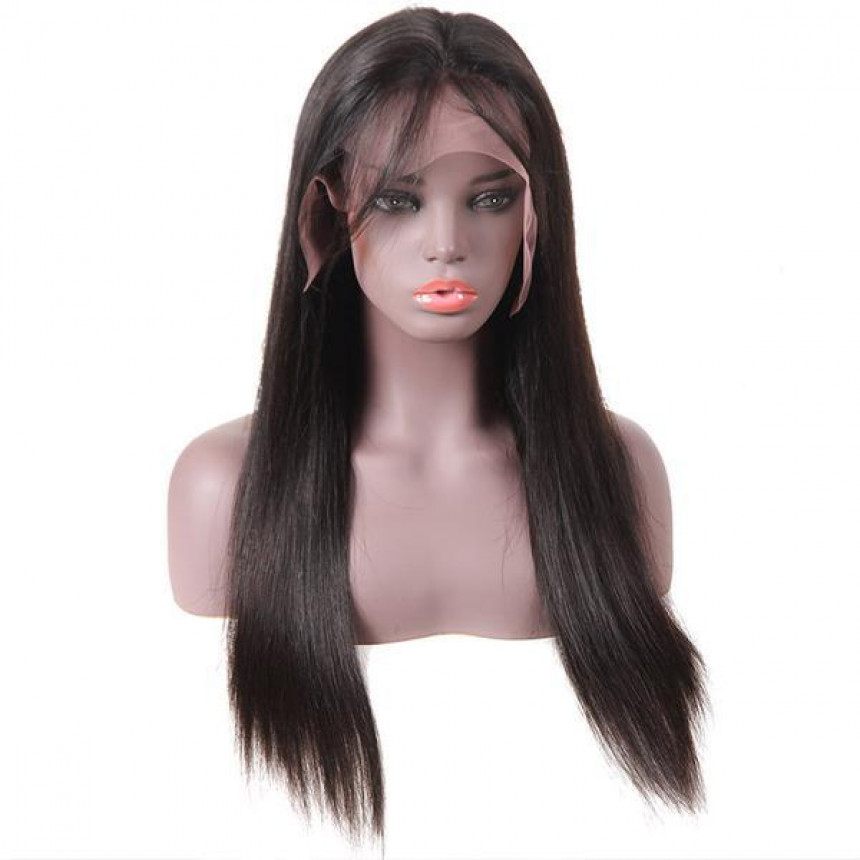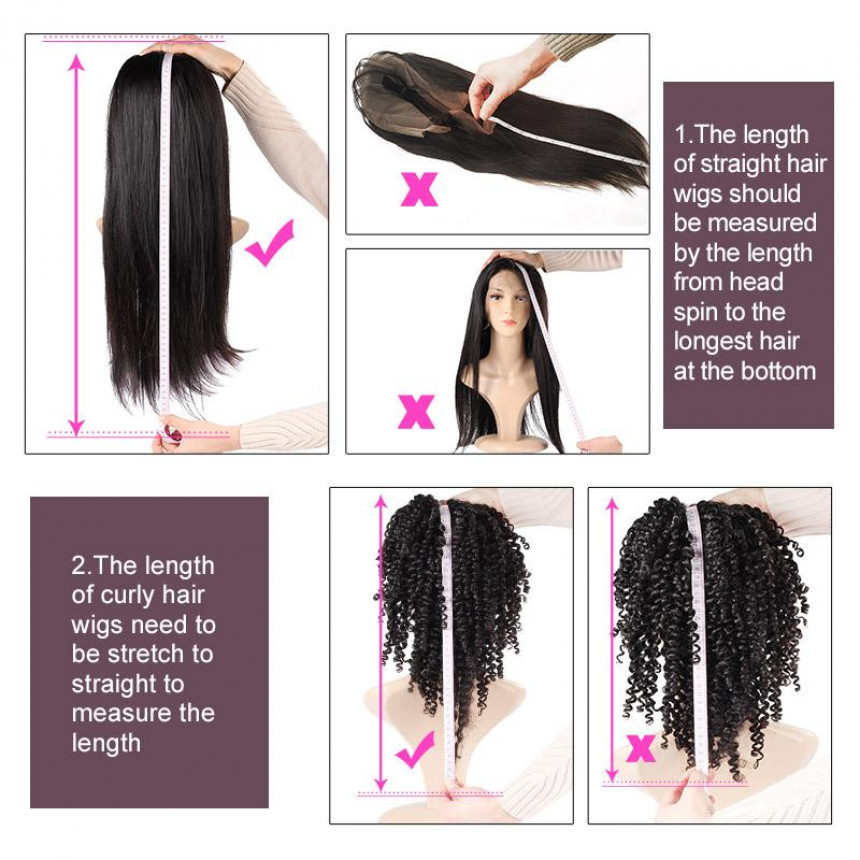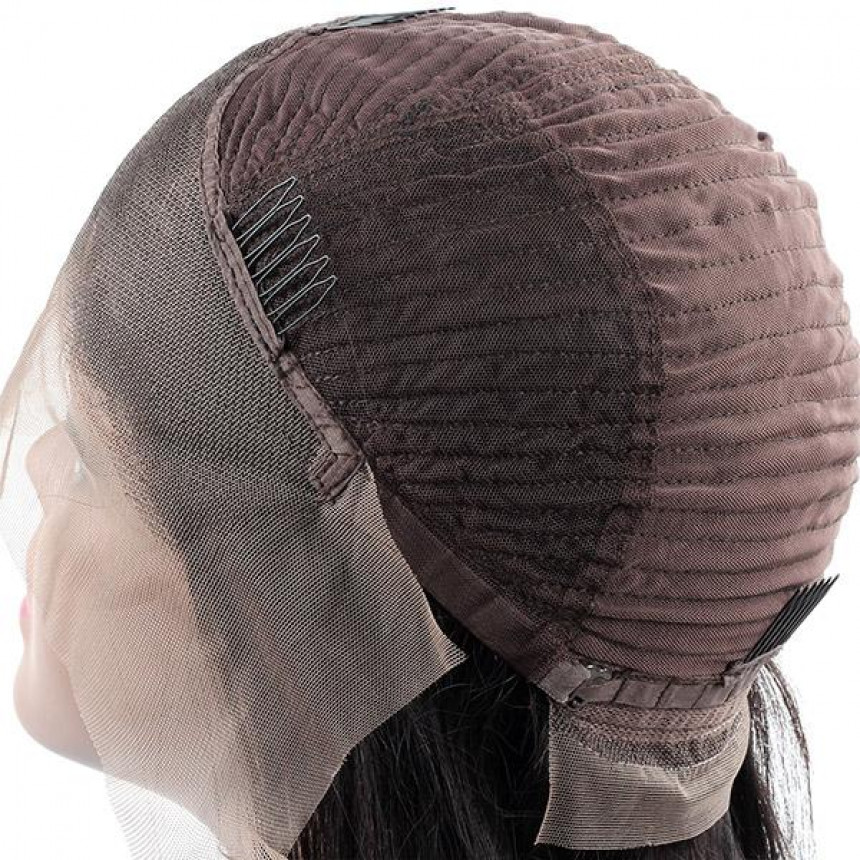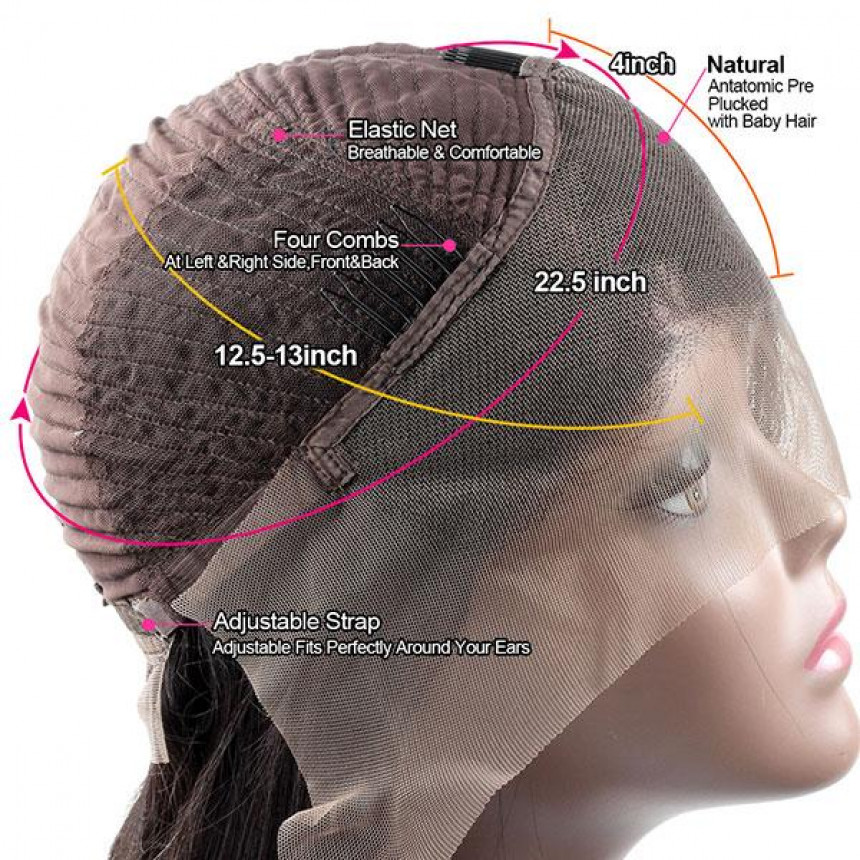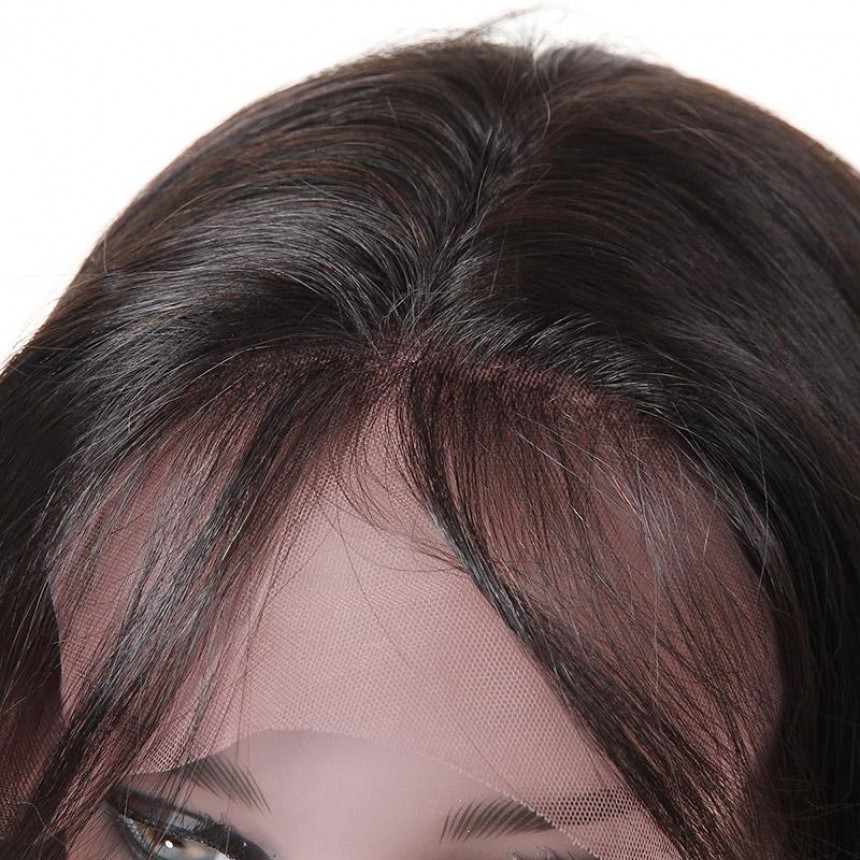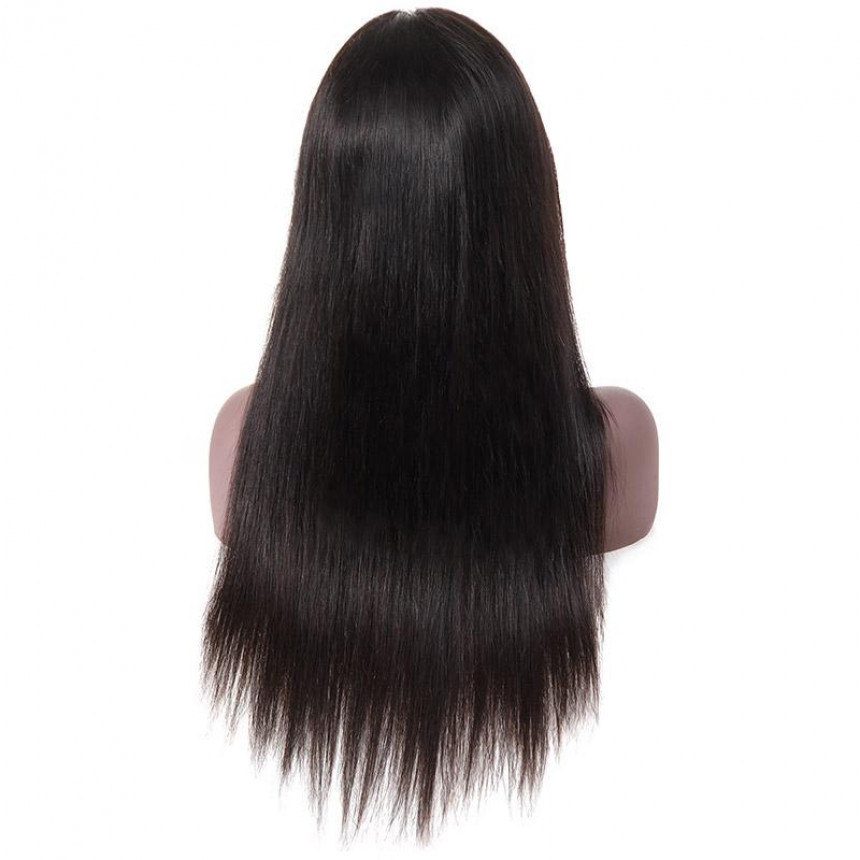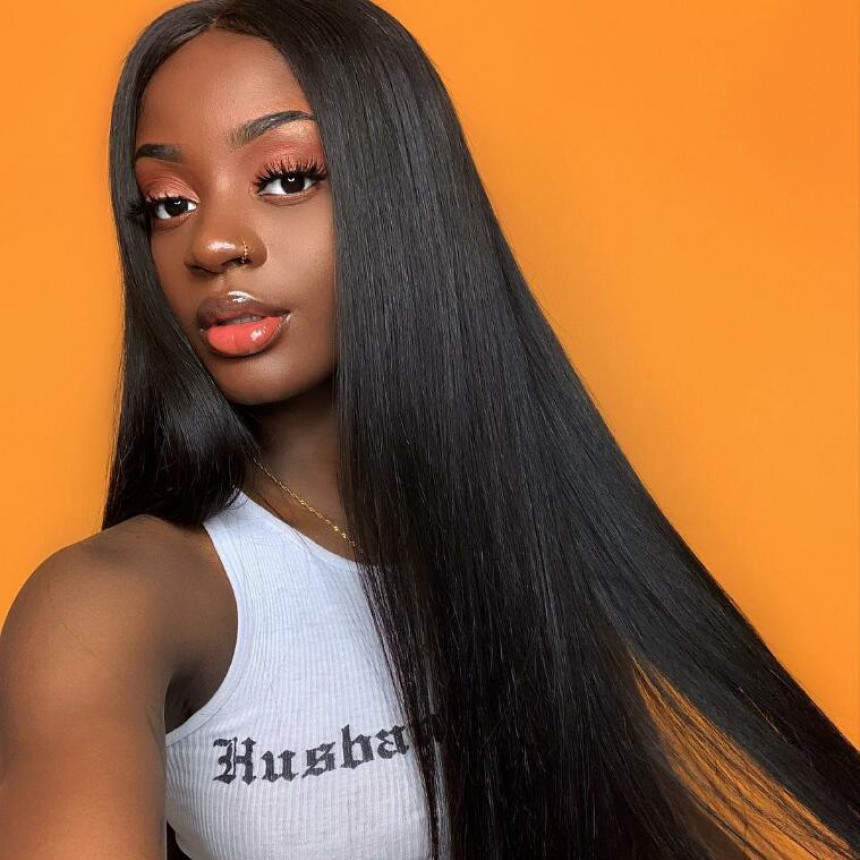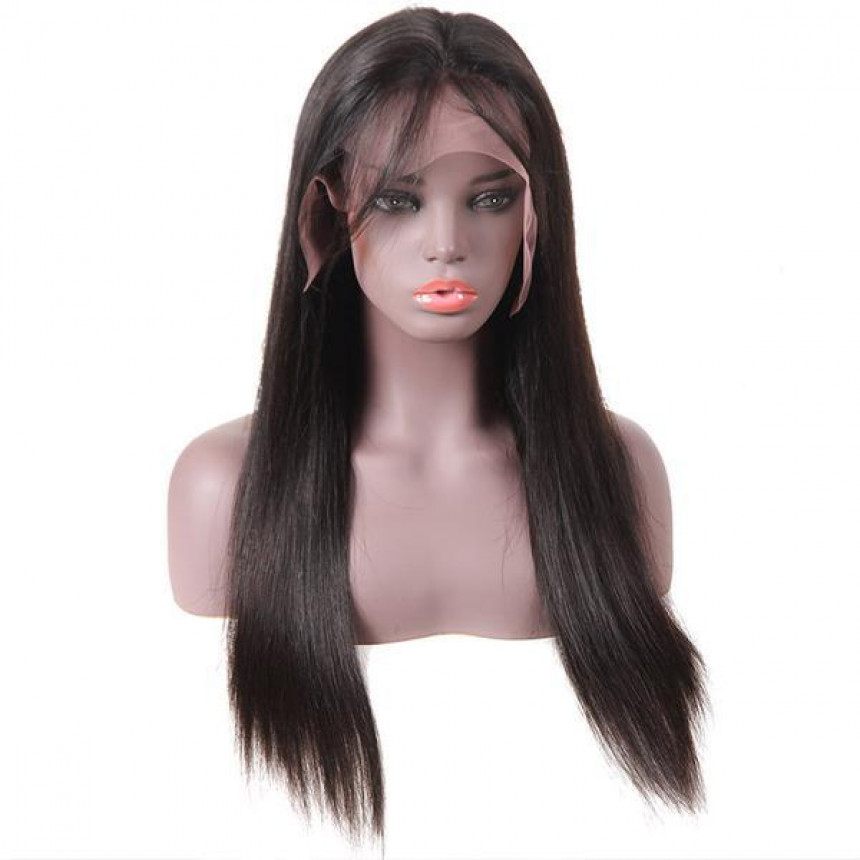 -20 %








Secured Shopping
Best security features, we support Visa, Master.Amex, Paypal and etc.
Free Shipping
Free delivery over $50, ship with DHL, EMS,Fedex express and etc
Free Returns
Hassle free returns, multi warehouses in the US, Hong Kong, Canada, New Zealand
lace front wig malaysian straight virgin remy human hair wigs
PRODUCT FEATURES

Item: Virgin Straight Human Hair Lace Front Wig, Unprocessed Virgin Human Hair Wigs
Hair Material: Virgin Human Hair Weave, 10A Grade, No Shedding, Tangle Free
Hair Color: Natural Black Color
Hair Grade:10A Grade, Straight Human Hair Wigs, Can be bleached and restyle, dyed
Hair Length: 10 inch - 26 inch are available, Very Soft, Healthy and thick
Texture: Straight Hair, Natural Hairline, Soft, Comb Easily, Minimal Shedding, No Tangle
Density: 150% high density nice quality human hair wigs
Pack: 1 Piece Straight Hair Lace Front Wig
...................................................................................................................................................................................................................................................................................................
This is the front lace wig you've been waiting for! Our Virgin Straight Human Hair Lace Front Wig, Unprocessed Virgin Human Hair Wigs is the most natural looking front lace wig on the market. It features 100% unprocessed virgin human hair that has never been chemically treated or altered in any way. Best of all, it has a multi-tonal color close to natural dark brown hair with blonde highlights. This wig is easy to wear and maintain. The lace front gives it an added level of comfort and security.

Our Virgin Straight human hair lace front wig is made of the finest quality 100% unprocessed human hair. Each strand is sourced from donations, and through a rigorous testing process to ensure the highest quality and healthiest hair possible.
Virgin straight human hair lace front wigs are specially designed to give you the natural look you want. Virgin human hair provides a subtle shine to mimic healthy hair. This makes it perfect for all occasions where you want to enhance your natural beauty. This unit has a long lasting lifespan with proper care. The ideal length of this unit is 18 inches. The hair can also be dyed to match your natural color. This unit will last for many years if handled properly.
Virgin human hair lace front wigs are made from 100% unprocessed virgin human hair, carefully selected and captured from young healthy girl donors. The human virgin hair is hand-selected and then collected into a bundle and machine wefted into a wig made with 100% unprocessed virgin hair. Our lace front wigs provide natural hairline and show off your own hairline. They look completely natural and undetectable! Virgin human hair lace front wigs also come with double combs at the nape of your neck for maximum security.
FAQ
Q1: What Difference Between Lace Front Wigs and Full Lace Wigs
A: Lace front wigs are half made by hand tied and half made by machine,Full lace wigs are 100% made by hand tied.Lace front wigs are more competitive in price,full lace wigs are more realistic and easier to make a ponytail.
Q2: Can I Restyle or Color the Hair
A: Yes. But we'd like to recommend you that too often restyle or dye the hair will dry it out. So please make sure which kind of style or color do you like before you actually take action on it.
How long do bonded hair extensions last?
Typically, and if you are taking very good care of these, tape-ins last up to six to eight months, glue-ins endure four to eight months, and protein-bonded extensions continue six to eight months. The only sort of extensions which continue around a year are clip-ins, as you're not wearing them every single moment.
Should I get Brazilian or Peruvian hair?
Exotic hair packages have lightweight but includes a great deal of volumes. That's the significance you have more than 5 bundles of this hair and it yet still feel light weight. Brazilian hair is just one of the best-selling hair and many gorgeous kinds of hair round on the marketplace.
What is better Peruvian or Malaysian hair?
In comparison with Malaysian baldness, Peruvian hair is considerably more rough and generally in light brown, organic black and deep brownish colours. Due to its natural soft feel, it might not hold curls as long as some other kinds of hair. If you are in the demand for soft and wavy hair, then Virgin hair would be the right for you.
What undertone is ash blonde?
1. Light ash blonde: As platinum ashy sister, this colour is well known for being among the palest blondes potential together with the smallest hints of ash. The ash color is laden with subtle traces of light blue and green undertones and looks amazing paired with light skin and pale eyes.
Should I go cool or warm blonde?
Generally, the guideline is if you've got gold undertones, you are going to want a hot blond, whereas in the event that you've got pink undertones you'll have to decide on a trendy or ash blond. If you're among the lucky ones using a neutral skin tone, then you are able to pull off any color of blond.
Is Dirty Blonde a rare hair color?
If you are feeling filthy blonde as a particular colour of blond hair thoughAs an Scandinavian, pretty much 95% of kids here are blonde, but when they hit approximately 11 decades, it turns brownish. On adults, natural blond hair is veeery uncommon.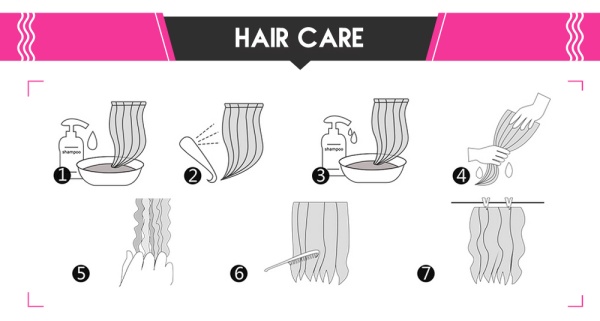 1.Be ready for everything and wet the hair with warm water
2.soak the hair with mild shampoo for a few minutes.
3.Rinse the hair in clear water once.
4.Do it again to make sure the hair is clean.
5.Cover the hair with the towel to soak up the water on it.
6.Move down gently to comb the hair straight to the ends.
7.Hang the hair with the weft open and air-dry it and curls hold well.
Stock:

5 only

Model:

lace-front-wig-malaysian-straight-virgin-remy-human-hair-wigs

SKU:

lace-front-wig-malaysian-straight-virgin-remy-human-hair-wigs

ISBN:

lace-front-wig-ma
Hurry, this offer ends in: