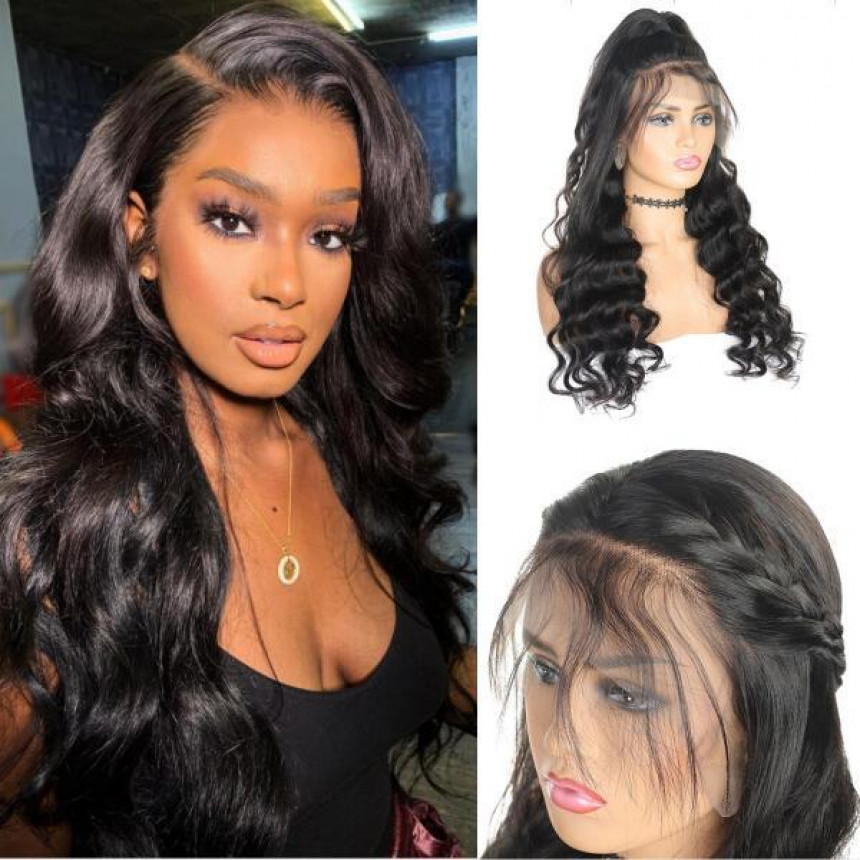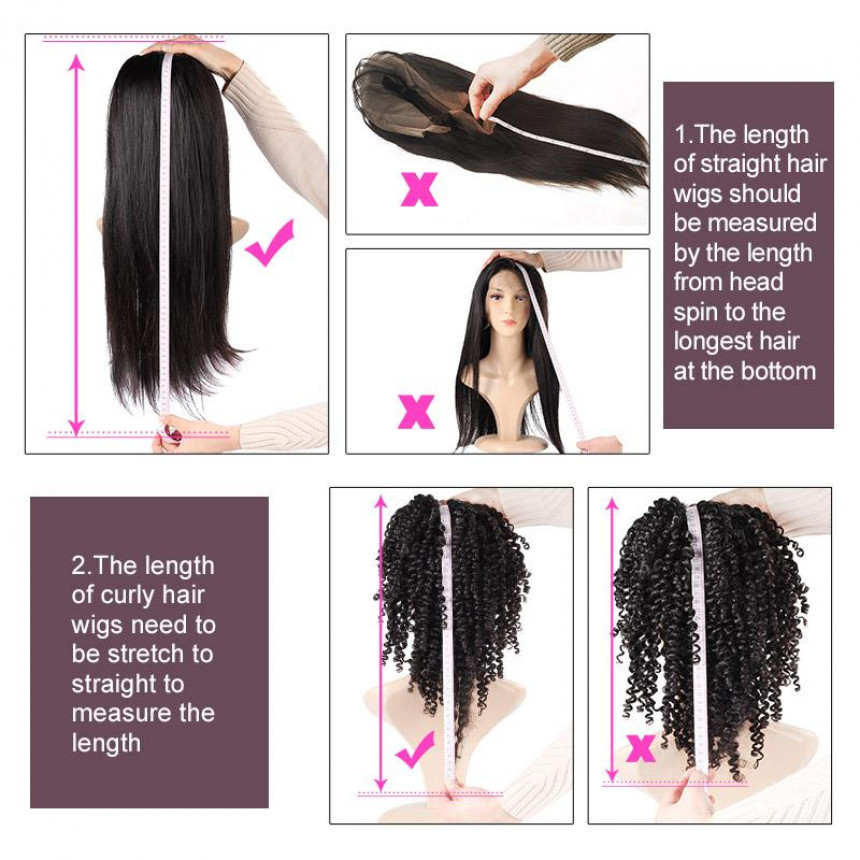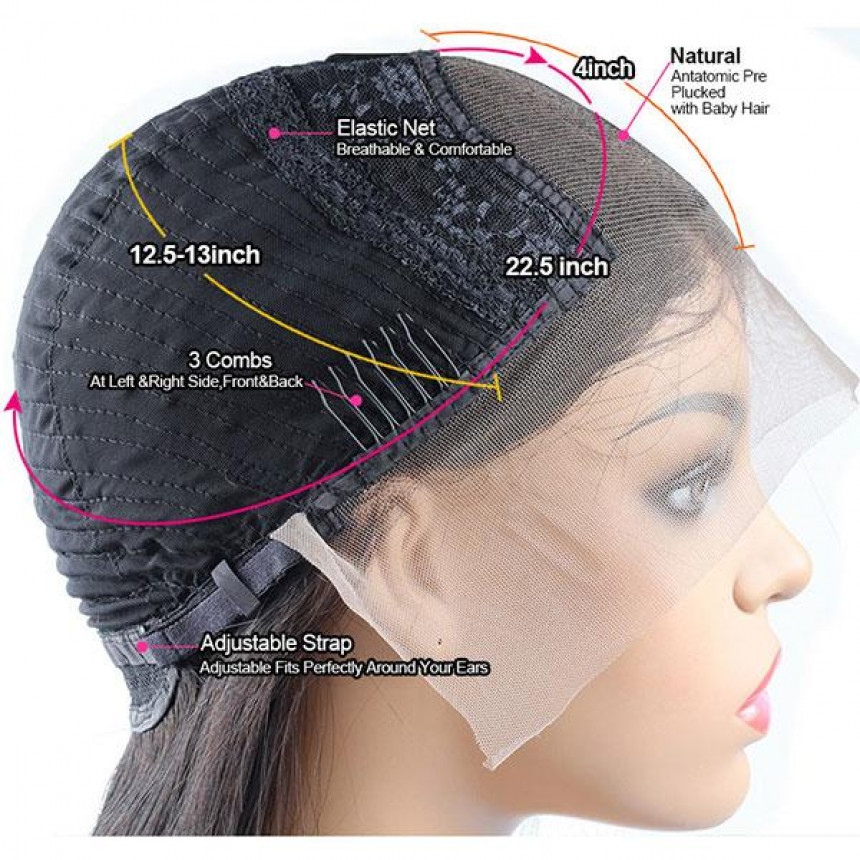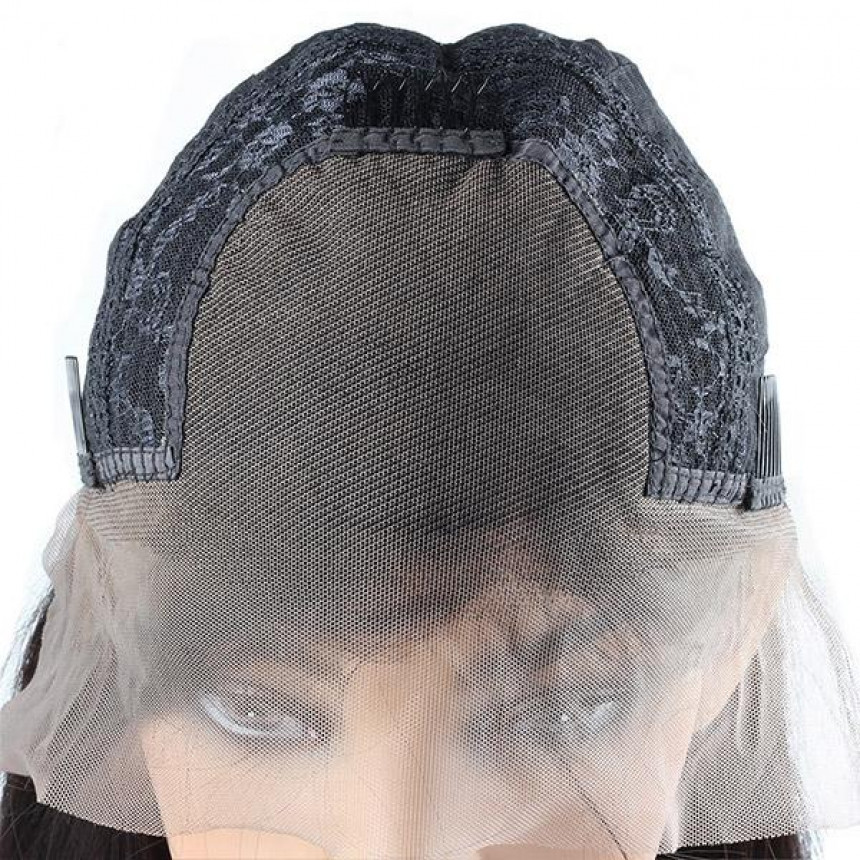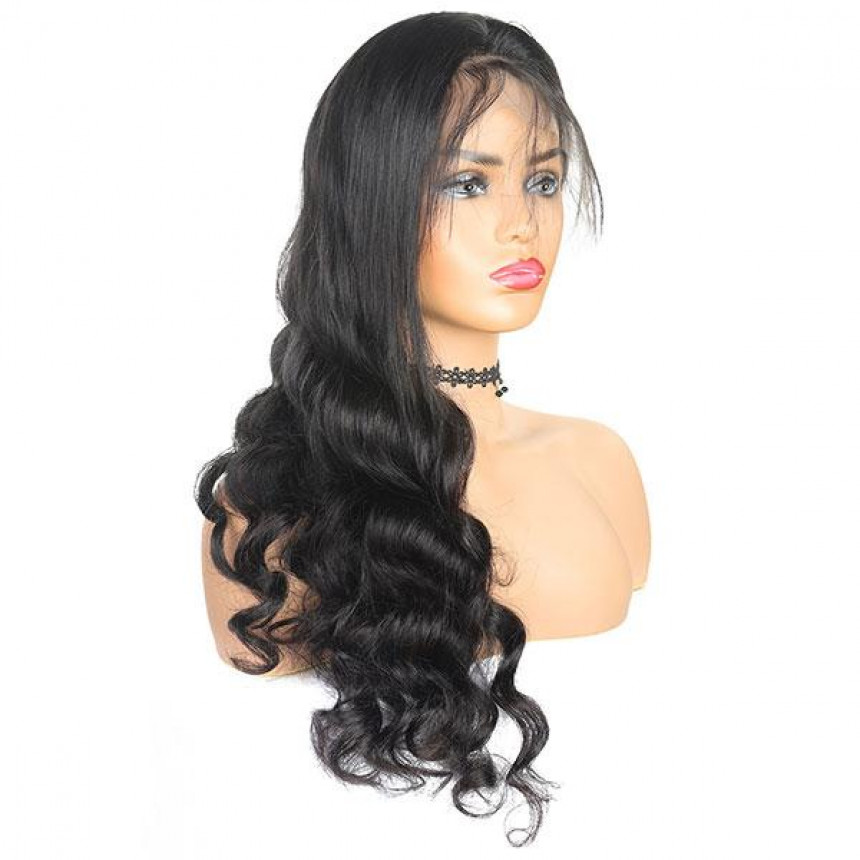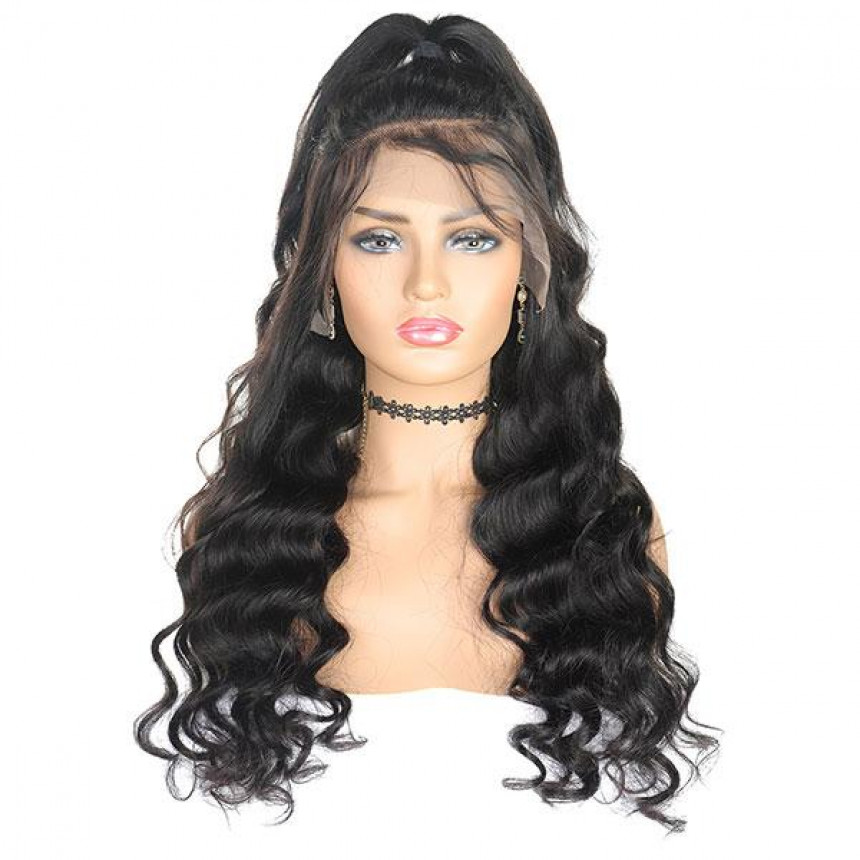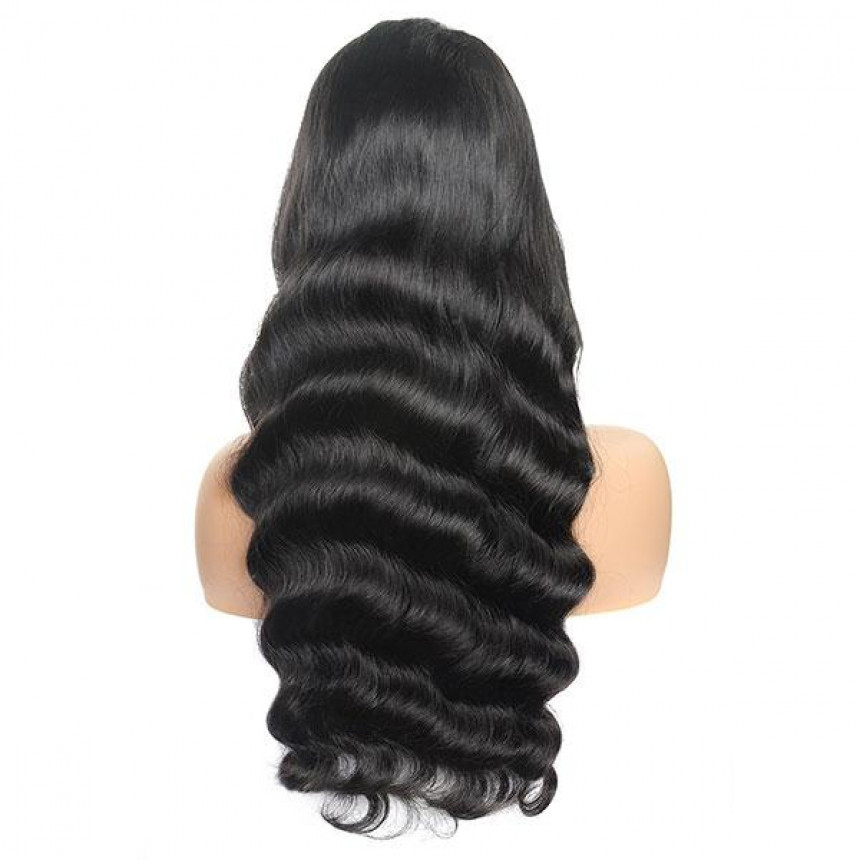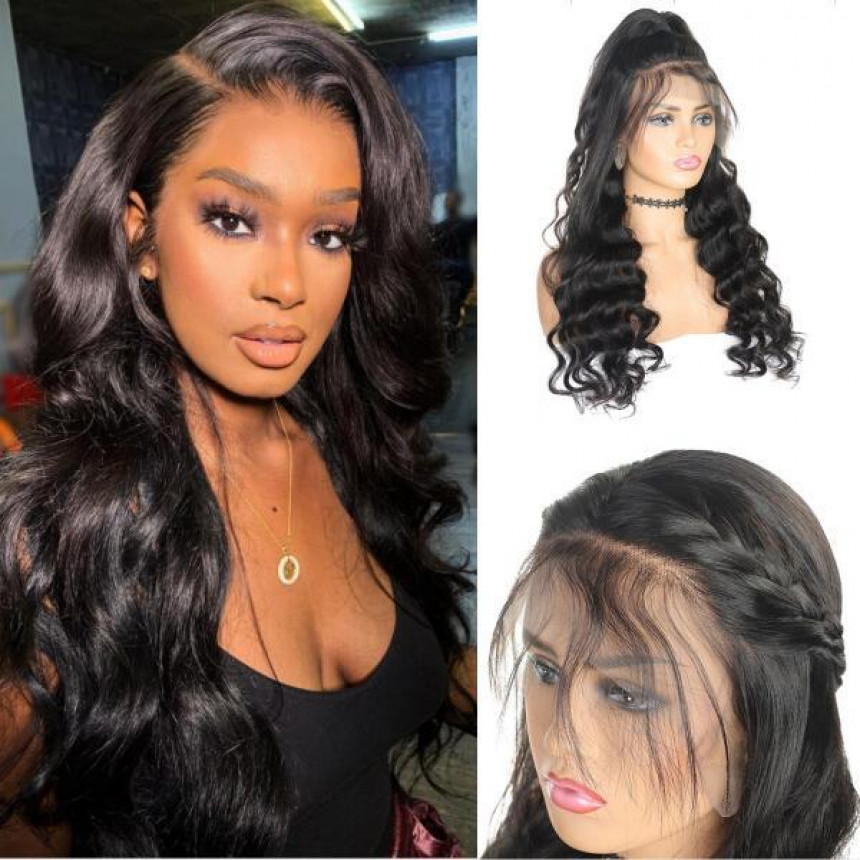 -20 %








Secured Shopping
Best security features, we support Visa, Master.Amex, Paypal and etc.
Free Shipping
Free delivery over $50, ship with DHL, EMS,Fedex express and etc
Free Returns
Hassle free returns, multi warehouses in the US, Hong Kong, Canada, New Zealand
Loose Wave Brazilian Virgin Hair 4x4 Lace Closure Virgin Remy human Hair Wigs
PRODUCT FEATURES

Item: Lace Wig Brazilian Loose Wave 4x4 Lace Closure Virgin Remy human Hair Wigs
Hair Material: Virgin Human Hair Weave, 10A Grade, No Shedding, Tangle Free
Hair Color: Natural Black Color
Hair Grade: 10A Grade, Loose Wave Human Hair Wigs, Can be bleached and restyle, dyed
Hair Length: 10 inch - 26 inch are available, Very Soft, Healthy and thick
Texture: Loose Wave Hair, Natural Hairline, Soft, Comb Easily, Minimal Shedding, No Tangle
Density: 150% high density nice quality human hair wigs
Pack: 1 Piece Loose Wave Hair 4x4 Lace Closure Wig
Unveiling the Brazilian Loose Wave 4x4 Lace Closure Wig
When you combine the magnetism of Brazilian hair with the precision of lace closure wigs, the result is nothing short of enchanting. Welcome to the allure of the Brazilian Loose Wave 4x4 Lace Closure Wig – a blend of craftsmanship and authentic beauty.
The Charm of Brazilian Hair
Attributes of Brazilian Hair
Brazilian hair is celebrated for its versatility, natural luster, and strength. It boasts a texture that strikes a harmonious balance between silkiness and volume, making it one of the most sought-after hair types.
Why Brazilian Hair is a Top Pick
Adaptability

: Suitable for various hairstyles and withstands different climates.

Thickness

: Offers a fuller look with fewer bundles.

Minimal Shedding

: Sturdy strands mean reduced chances of shedding.
Delving into Lace Closure Wigs
The 4x4 lace closure wig is a blessing for those who yearn for a natural look without the fuss of integrating a full lace or frontal. The square 4-inch lace area mimics a realistic scalp, allowing versatile parting while ensuring ease of installation.
Advantages of Brazilian Loose Wave 4x4 Lace Closure Wig
Flawless Integration

: The lace ensures the wig blends seamlessly with your hairline.

Easy Maintenance

: The defined waves of the loose wave texture reduce the need for continuous styling.

Natural Appeal

: With authentic Brazilian hair, achieve a look that is both real and ravishing.

Extended Wear

: Proper care ensures this wig lasts long, giving you value for money.
Tips for Taking Care of Your Lace Closure Wig
Gentle Cleaning

: Utilize sulfate-free shampoos and conditioners.

Avoid Harsh Styling Tools

: While Brazilian hair can tolerate heat, excessive use can wear it down.

Secure Storage

: Store in a cool, dry place, preferably on a wig stand.

Moisturize Regularly

: Keep the wig hydrated to maintain its wave pattern.
In Summary
Embracing the Brazilian Loose Wave 4x4 Lace Closure Wig is like giving yourself the gift of exquisite beauty, everyday practicality, and a touch of Brazilian charm. It's not just hair – an experience, a style statement, and a boost of confidence all rolled into one.
FAQs
How often should the wig be washed?
Depending on usage, every 2-4 weeks is suggested.
Can the Brazilian Loose Wave Wig be straightened?
Yes, but frequent straightening can alter the natural wave pattern.
What's the difference between a lace closure and a lace frontal?
A lace closure covers a smaller portion of the head, typically 4x4 inches, whereas a lace frontal extends from ear to ear.
Is it necessary to bleach the knots on the lace closure?
Bleaching knots can give a more natural appearance but isn't mandatory. Professionals best do it.
How do we ensure the wig's longevity?
Regular maintenance, gentle handling, and the use of appropriate products will prolong the wig's life.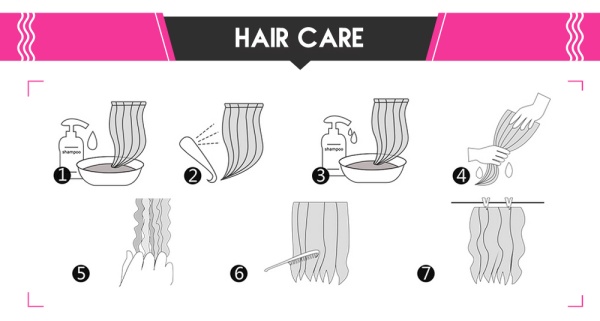 1.Be ready for everything and wet the hair with warm water
2.soak the hair with mild shampoo for a few minutes.
3.Rinse the hair in clear water once.
4.Do it again to make sure the hair is clean.
5.Cover the hair with the towel to soak up the water on it.
6.Move down gently to comb the hair straight to the ends.
7.Hang the hair with the weft open and air-dry it and curls hold well.
Stock:

16 only

Model:

hair-lace-wig-brazilian-loose-wave-4x4-lace-closure-virgin-remy-

SKU:

hair-lace-wig-brazilian-loose-wave-4x4-lace-closure-virgin-remy-

ISBN:

hair-lace-wig-bra
Hurry, this offer ends in: