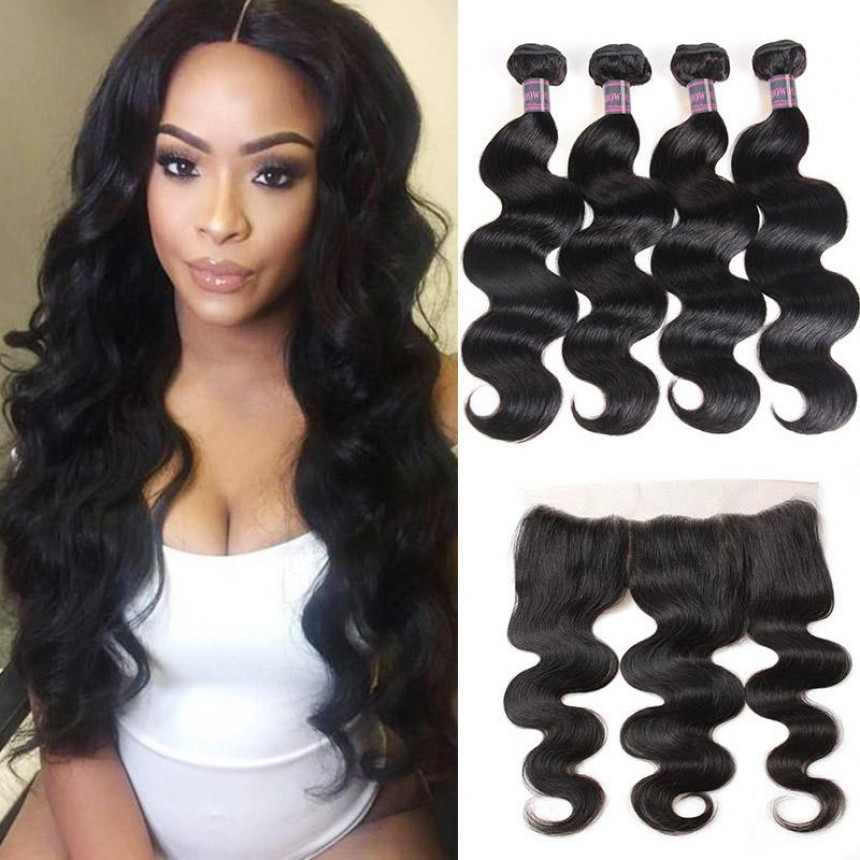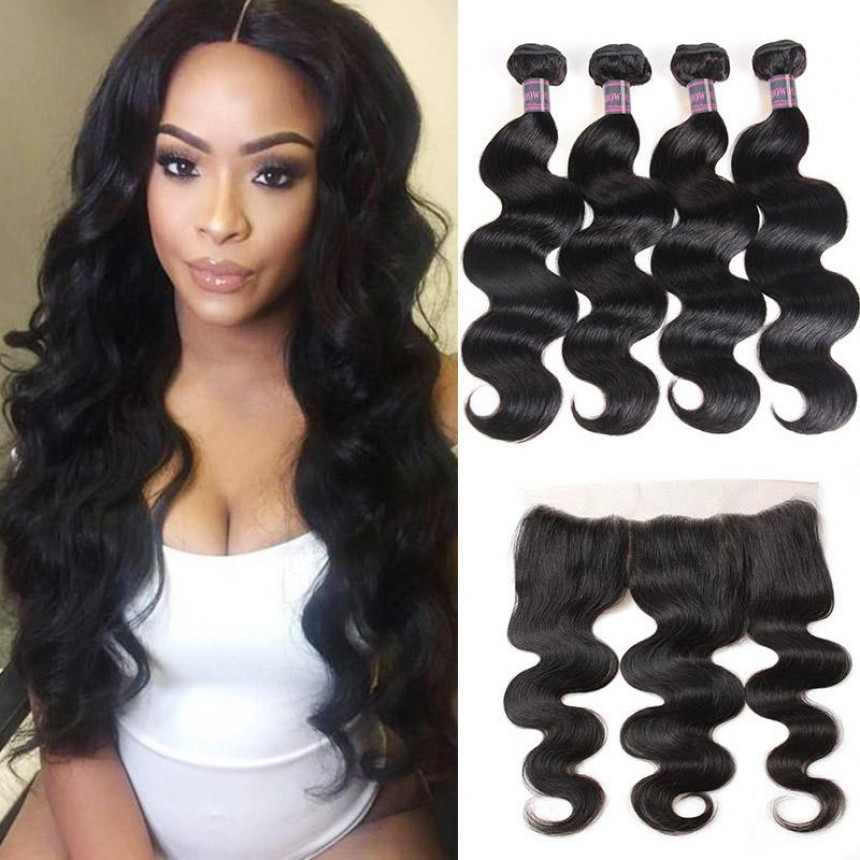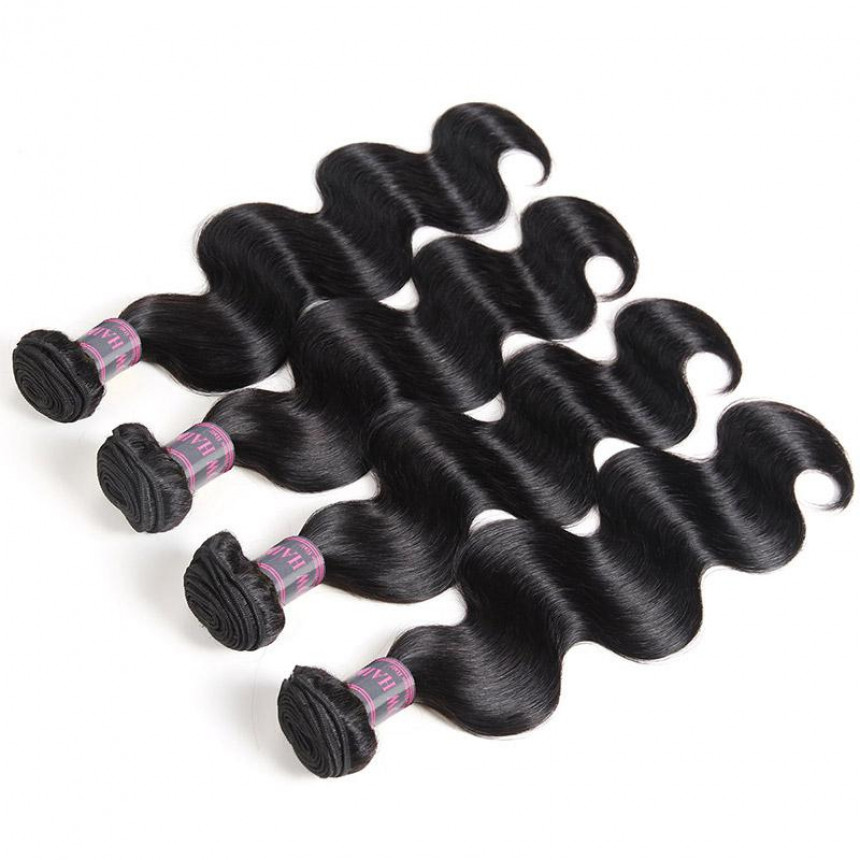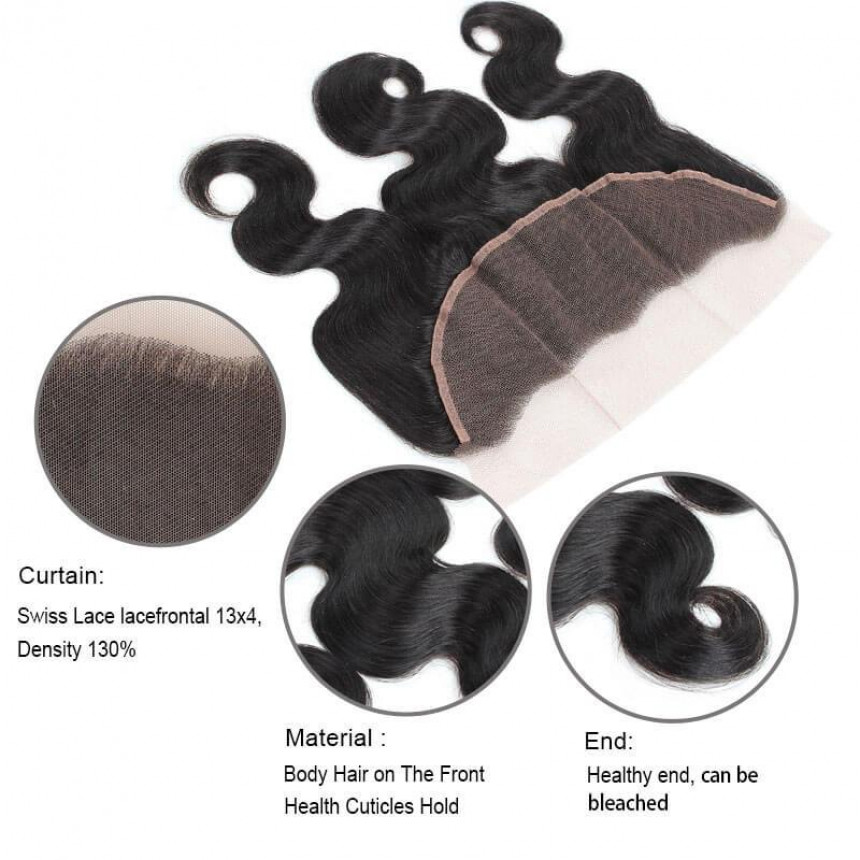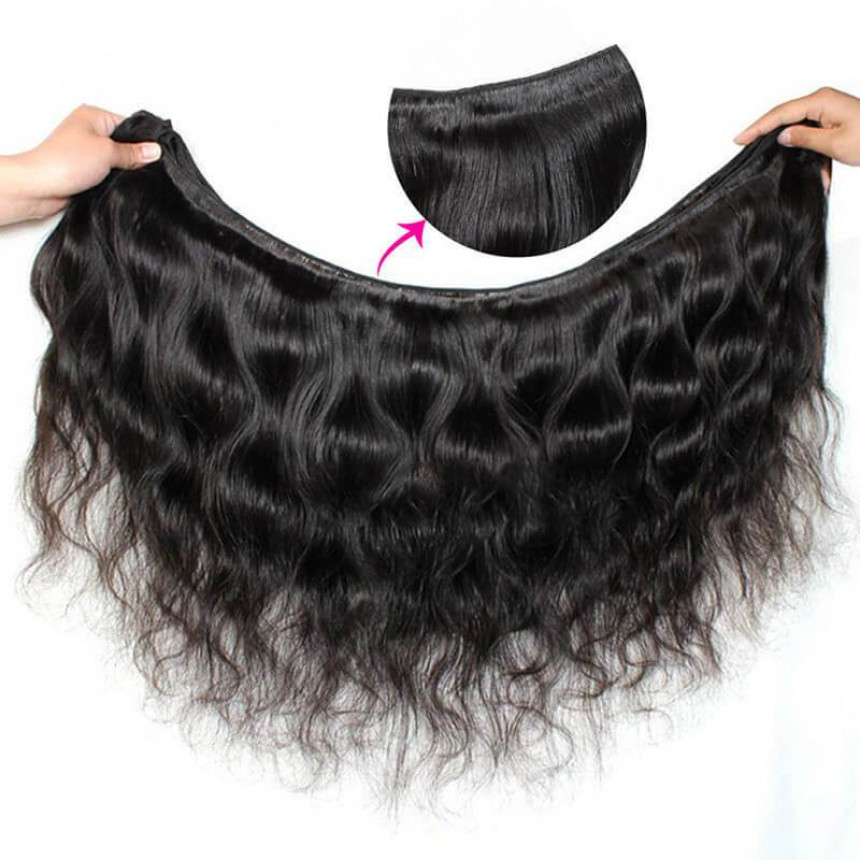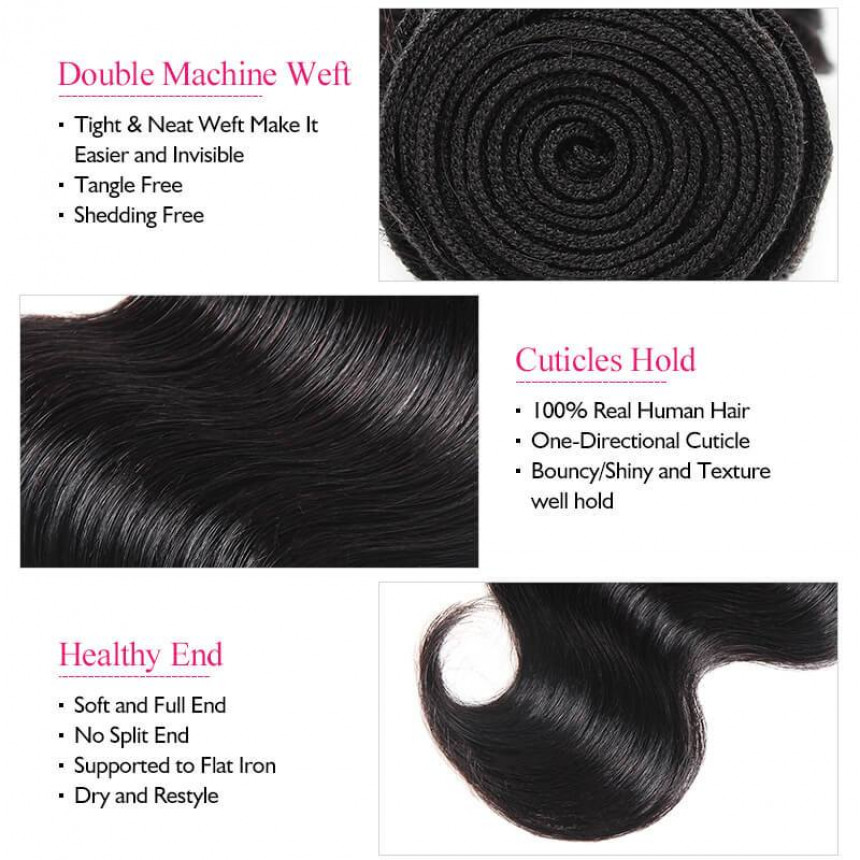 -20 %







Secured Shopping
Best security features, we support Visa, Master.Amex, Paypal and etc.
Free Shipping
Free delivery over $50, ship with DHL, EMS,Fedex express and etc
Free Returns
Hassle free returns, multi warehouses in the US, Hong Kong, Canada, New Zealand
Peruvian Body Wave 4 Bundles With 13*4 Ear To Ear Lace Frontal Closure
PRODUCT FEATURES

Item: 4 Bundles Peruvian Body Wave Virgin Human Hair with Lace Frontal, Unprocessed Virgin Human Hair Extension
Hair Material: Virgin Human Hair Weave, 8A Grade, No Shedding, Tangle Free
Hair Color: Natural Black Color
Hair Grade: 8A Grade, Body Wave Human Hair Bundles, Can be bleached and restyle, dyed
Hair Length: 8 inch - 28 inch are available, Very Soft, Healthy and thick
Texture: Body Wave Hair, Natural Hairline, Soft, Comb Easily, Minimal Shedding, No Tangle
Pack: 4 Bundles Body Wave Hair with 13*4 Lace Frontal
FAQ
What length should I purchase

Hair bundle should be measured when it is stretched. So please keep in mind that you will need to accommodate for its curl pattern when selecting your desired length.
How long do the hair bundles last
Our bundles typically last for 7-9 months, if cared for properly.
Can three bundles do a full head?
Normally 3 bundles with 4 or closure packages with lace closed are sufficient to earn a complete head weave, shorter duration hair packages are thicker compared to hair. By the comments from the virgin hair customers, using 12" or not, 2 packages could be more than adequate.
What is the difference between a closure and a frontal?
Size is the most obvious distinction between a closure. Frontal provides you more flexibility so far as parting and fashions making it appear natural compared to closures.
What does 13x4 frontal mean?
A 13x4 lace rectal closed is a bit of human hair lace closed which positioned in the front part of the head. The dimensions of the inexpensive 13x4 lace rectal closed is 13-Inch around and 4-Inch back.
How long do a frontal last?
Frontals aren't right for those that sweat in their mind or are very sweaty. If you perspire a whole lot, it is not for you since it isn't likely to adhere (if pasted ). Adhesive and sweat do not go well together. But overall, rectal installments should last 2-3 months (if pasted ).
Is a 360 Frontal a wig?
360 lace frontal wig is a completed wig that's created by 360 complete lace frontal and centre bundles. Pre Plucked and marginally darkened knots across the hairline, infant hair round perimeter.
What length closure should I get?
You probably want to purchase a Closure shorter than the amount of the remaining part of the hair. By way of instance if you're purchasing all of 12" hair then you likely would not purchase a 16" closure. But in the event that you have more hair extensions that the Closure span is down to taste.
How long do closure sew ins last?
Ordinarily, a 6x6 closed install will require you approximately 2-3 hours to sew , however the service period may last about 6 weeks, and we advise that you visit salon to present your 6x6 final wig a profound caring and upkeep every 2-4 weeks once you set up the 6x6 closed and packages.
How long is a 22 inch weave?
To be exact, the 22-inch weave is all roughly 55 cm long. This implies that for a averagely tall woman, the hair expansion will proceed slightly beneath her mid-back. Anytime you desire the hair for somewhat longer than the back, use the 22-inch.
What is the best type of hair for sew in weave?
Since it's unprocessed and stems from one donor, it may be applied as its own all-natural hair design and colour. Dsoar now offers four kinds for you to select from. Including freshwater, Malaysian, Indian and Aztec Hair.
Can you sew on a lace frontal?
In case you've got a whole lace-front wig, then you should not need to cut it.
What is better lace frontal or closure?
Closures generally only pay for a horseshoe size part on very top front of an install. Lace Frontal is generally 13x4 inch. A lace frontal rather will go from ear-to-ear, which provides increased protection, letting you have the ability to function the hair everywhere and therefore provides more flexibility .
Do you need to bleach HD lace?
HD lace wigs are hairpieces created with HD lace that are difficult to find by other men and women. That why a lot of you will understand your hairline is invisible and imperceptible, HD lace suits so well with your own scalp. And owing to the ideal appearance, you don't have to dye or bleach them too.
How many bundles do you need for a frontal sew in?
Frontal Or Closure:Closures are generally 4 x 4 inches, so you'll want to use no less than two packages with your closing. Since the frontal will pay for a huge part of your mind you may normally only need 2 -- 3 packages based upon the length and style.
How long can you wear a lace front wig with glue?
Some adhesives are short term, though some can adhere the wig for many months (4-6 weeks ). You need to pick the suitable glue, otherwise it'll damage your borders. Ordinarily: The lace front wig could be ensured for as much as fourteen days.
What is the best wig cap?
A 100 percent hand-tied cap appears and moves such as normal hair and will be the very comfortable wig cap structure alternative since the wig cap fabric is flexible and soft. An additional bonus of this wig cap fabric is that the 4-way elongate the cap supplies, making it feel as if you are sporting a headcover or head scarf.
How long do sew ins last?
How long can one sew-in last? If you are demonstrating your sew-in enjoy and taking appropriate care of this --more on that in a little --it will last up to six to eight months, says Nash. If you attempt to keep it in more than that, you are risking harm to your scalp and hair (aka irritation, extra oil buildup( and breakage).
...................................................................................................................................................................................................................................................................................................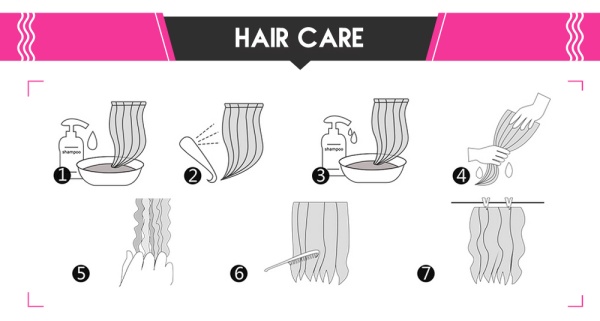 1.Be ready for everything and wet the hair with warm water
2.soak the hair with mild shampoo for a few minutes.
3.Rinse the hair in clear water once.
4.Do it again to make sure the hair is clean.
5.Cover the hair with the towel to soak up the water on it.
6.Move down gently to comb the hair straight to the ends.
7.Hang the hair with the weft open and air-dry it and curls hold well.
Stock:

9 only

Model:

peruvian-body-wave-4-bundles-with-13-4-ear-to-ear-lace-frontal-c

SKU:

peruvian-body-wave-4-bundles-with-13-4-ear-to-ear-lace-frontal-c

ISBN:

peruvian-body-wav
Hurry, this offer ends in: