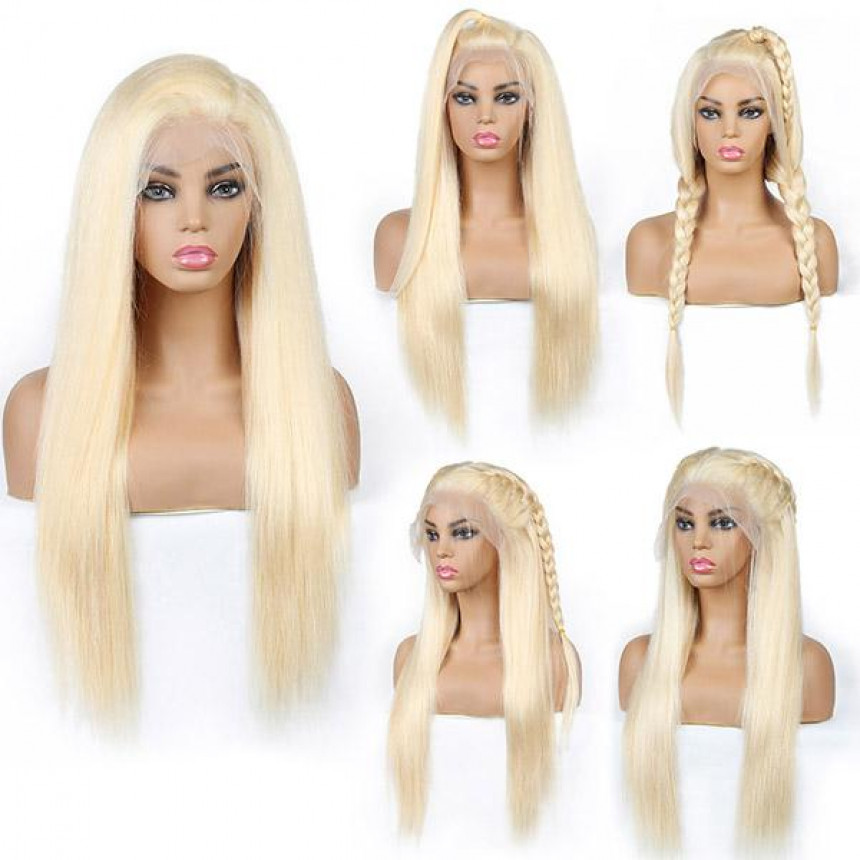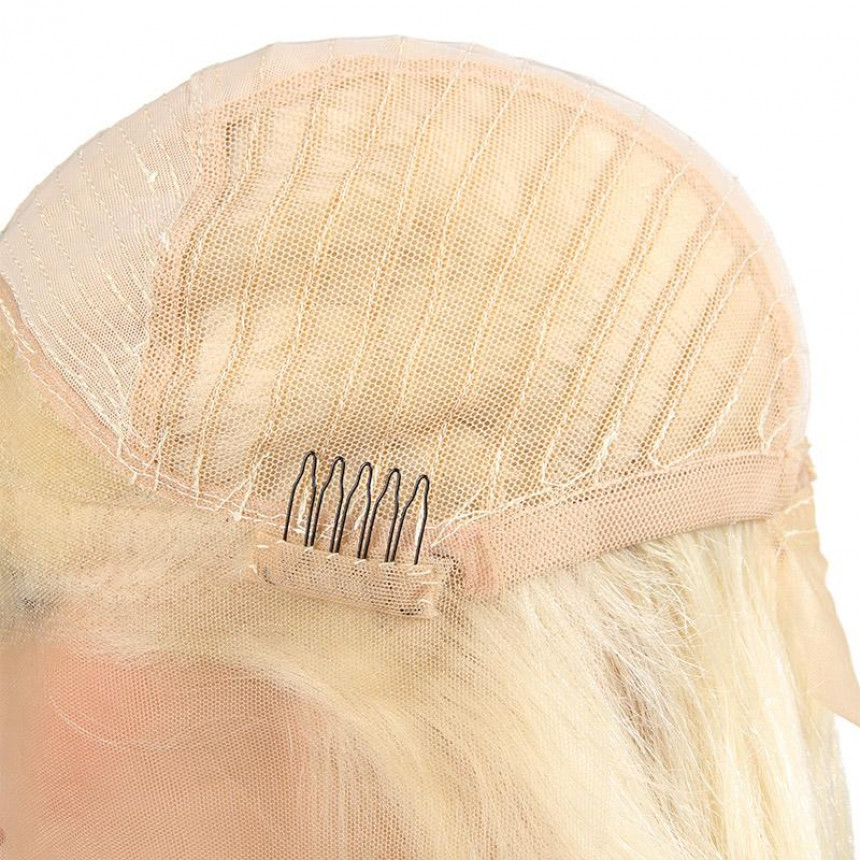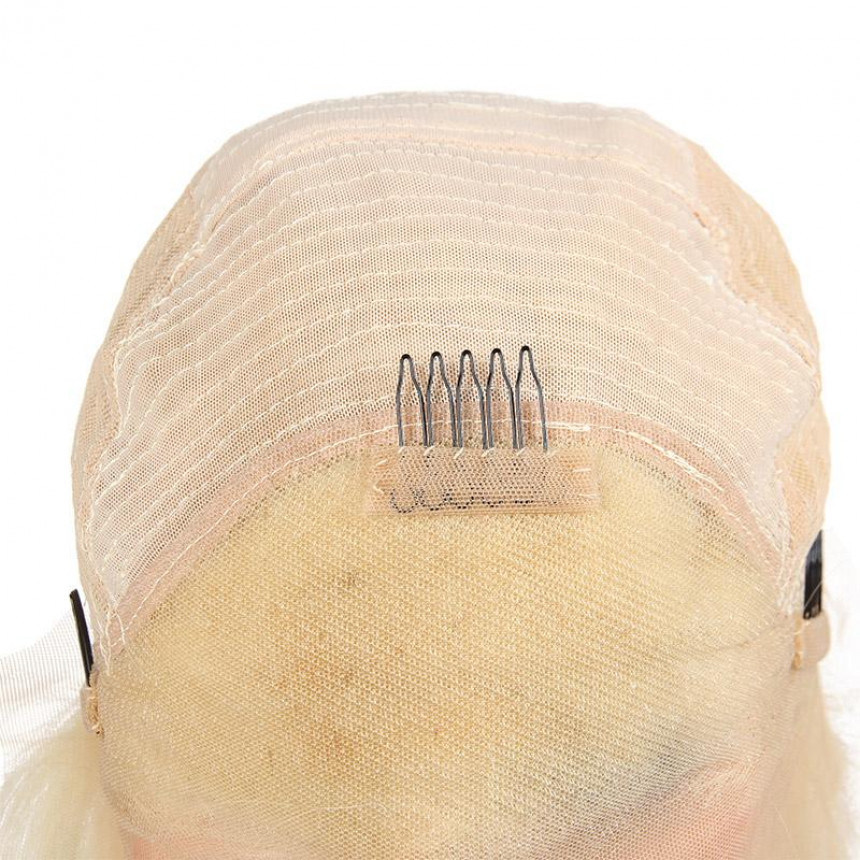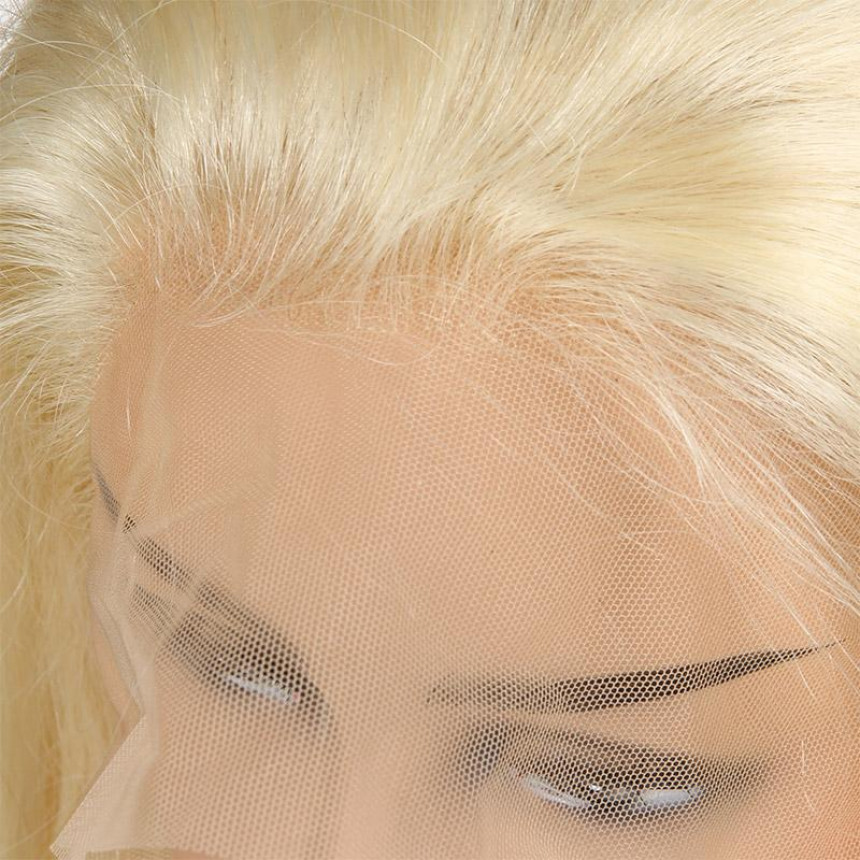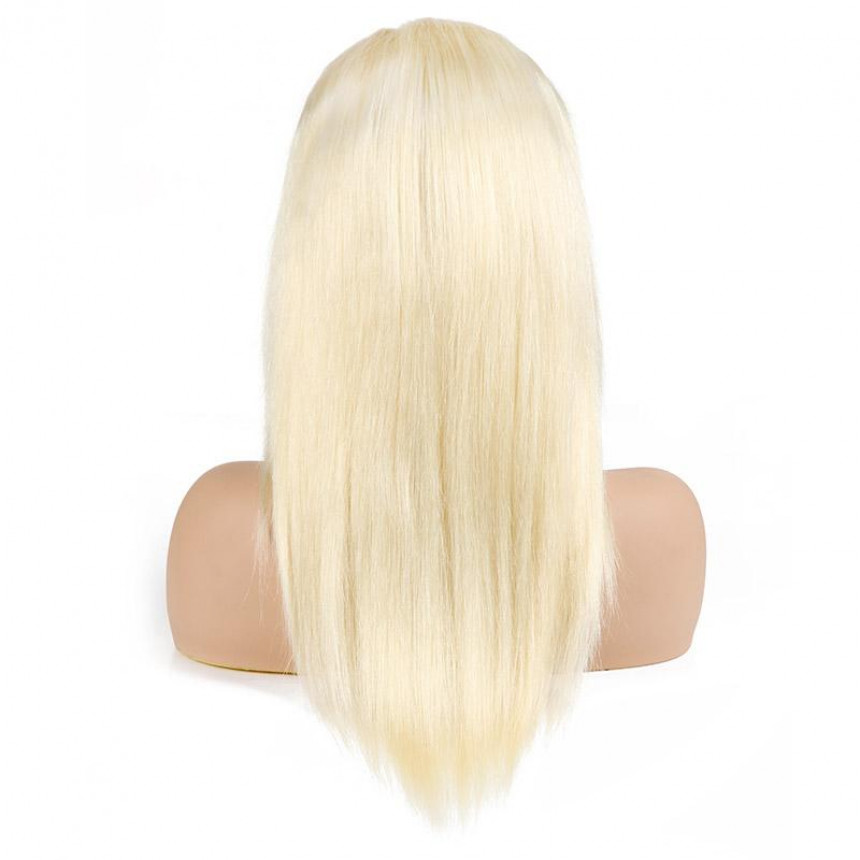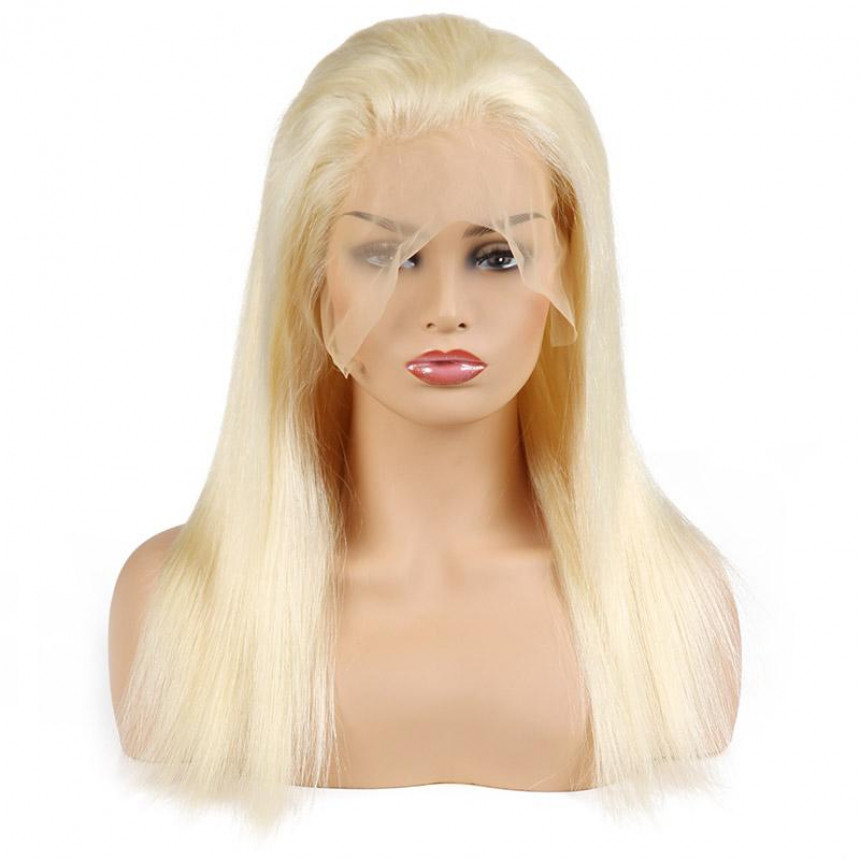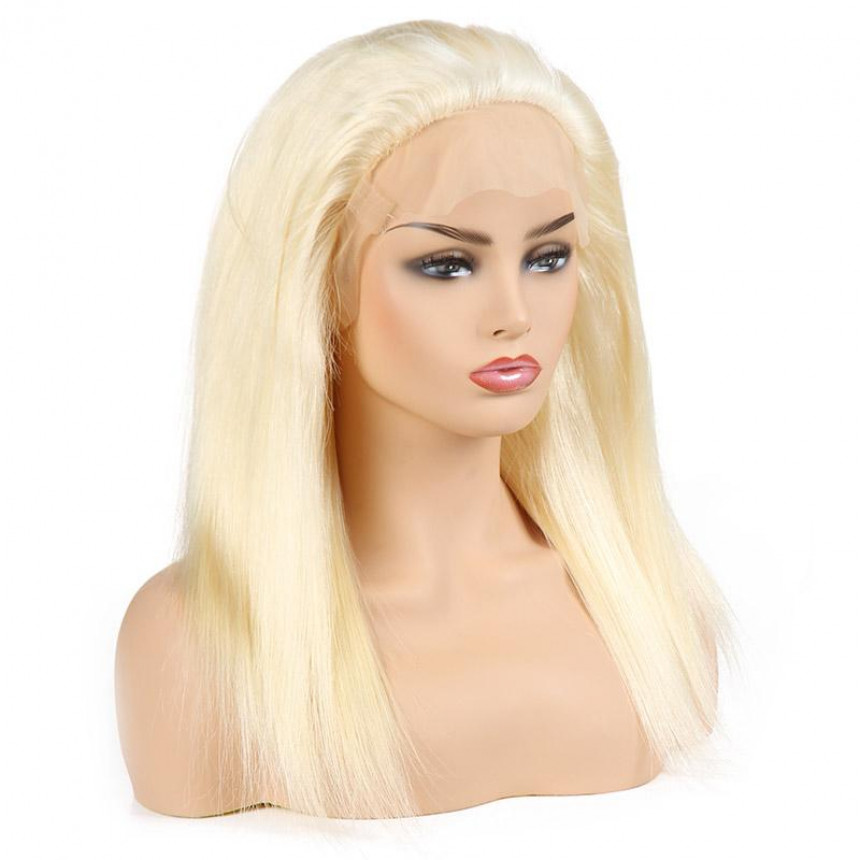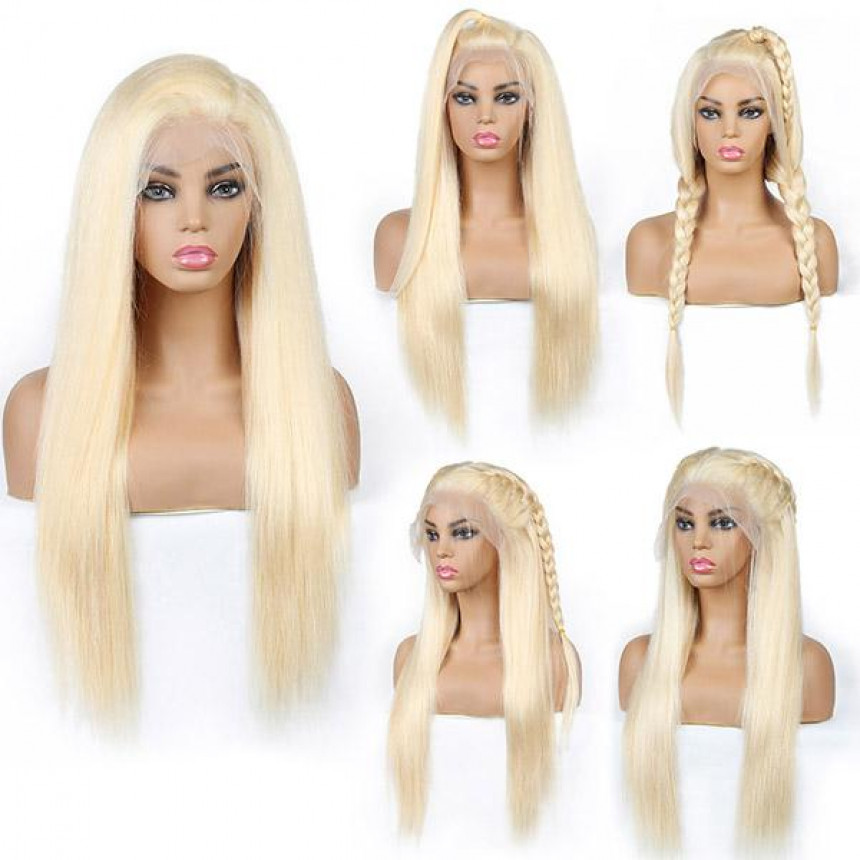 -20 %








Secured Shopping
Best security features, we support Visa, Master.Amex, Paypal and etc.
Free Shipping
Free delivery over $50, ship with DHL, EMS,Fedex express and etc
Free Returns
Hassle free returns, multi warehouses in the US, Hong Kong, Canada, New Zealand
613 human hair wig malaysian summer blonde 613 color lace frontal straight human hair wig
The Platinum Blonde 613 Lace Frontal Straight Human Hair Wigs is the ideal long straight hairstyle for ladies that want to show off their curly hair. Whether you're wearing it with bangs, off your face, or parted down the middle, you will love how versatile this wig is.
Add length, fullness and gorgeous light to light golden blonde human hair pieces to your hair with this Platinum Blonde 613 Lace Frontal Straight Human Hair Wigs. This wig is so natural looking it can be worn daily while holding curls, waves or flips beautifully. Also it is durable enough for wear while swimming, working out at the gym while running errands or just doing regular activities. A perfect option for women who suffer from thinning hair loss, alopecia or other medical conditions.

The Platinum Blonde 613 Lace Frontal Straight human hair wigs is a versatile, natural straight wig that is sure to be a favorite. It's sleek and graceful, and perfect for all occasions.
Pairing perfectly with any of our Platinum Blonde wigs, this lace frontal provides the option to wear your hair in a straight style without back-hair or having to use clip ins.

PRODUCT FEATURES

Item: Platinum Blonde 613 Lace Frontal Straight Human Hair Wigs
Hair Material: Virgin Human Hair Weave, 10A Grade, No Shedding, Tangle Free
Hair Color: Platinum Blonde Color
Hair Grade: 10A Grade, Brazilian Virgin Human Hair Lace Front Wigs, Can be bleached and restyle, dyed
Hair Length: 10 inch - 26 inch are available, Very Soft, Healthy and thick
Texture: Straight Hair, Natural Hairline, Soft, Comb Easily, Minimal Shedding, No Tangle
Pack: 1 Piece Platinum Blonde 613 Lace Frontal Straight Human Hair Wigs
...................................................................................................................................................................................................................................................................................................


FAQ
Q1: Difference Between Lace Front Wigs and Full Lace Wigs
A: Lace front wigs are half made by hand tied and half made by machine,Full lace wigs are 100% made by hand tied.Lace front wigs are more competitive in price,full lace wigs are more realistic and easier to make a ponytail.
Q2: Can I Restyle or Color the Hair
A: Yes. But we'd like to recommend you that too often restyle or dye the hair will dry it out. So please make sure which kind of style or color do you like before you actually take action on it.
How do I sell hair?
Pick a listing website. There are lots of sites which focus on hair growth. Write up your own listing. Make your purchase
Can you wash Remy human hair?
Like our hair, we ought to wash off the virgin remy hair with shampoo, so it can eliminate the dirt, dandruff and extra oil in the hair. In addition, we advise that you utilize non-metallic shampoo to prevent damaging the actual hair. Utilize the fantastic conditioner to the hair.
What ethnicity increases hair the quickest?
Asian hair is the fastest growth of all cultural groups. Asian hair develops 1.3 centimeters per month, approximately 6 inches per year. The density of oriental hair is lower compared to other cultural groups. They have the most rapid cycle of expansion.
Why is long hair attractive?
Long hair is lovely and sensuous, adds additional feminine flavour into a lady and seems alluring against a white pillow. Great long powerful hair really is a biological variable traditionally connected to female attributes of a lady, along with a heterosexual guy will frequently necessarily and naturally find himself looking for such spouse.
What is a 13/4 wig?
That's to saythe lace policy region of your hair 13x6 lace front wig is two inches larger in back compared to 13x4 human hair lace front wig.
What is a 4x4 lace wig?
4x4 Wig. A 4×4 signifies 4 inches across and 4 inches down and up,the very first number signifies across(left to right) whereas the second number signifies from back and forehead.
Can you tuck a wig behind your ears?
You can tuck your wig supporting your ears no matter whether it's a human hair wig or artificial hair wig. And as you ought to not use a hair or clip ring on a synthetic wig since it might leave a permanent dent, then there's absolutely not any harm in wearing the hair behind your ears.
What are the clips on a wig for?
Wig clips are a sort of little combs which are utilized to link the wig for their preexisting hair. If you're searching for the ease of having the ability to openly take on and remove your wig or toupee, wig clips are a workable alternative.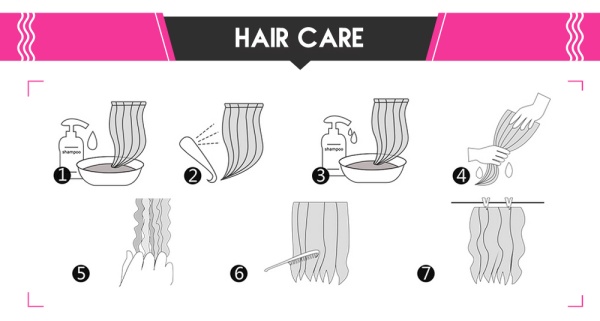 1.Be ready for everything and wet the hair with warm water
2.soak the hair with mild shampoo for a few minutes.
3.Rinse the hair in clear water once.
4.Do it again to make sure the hair is clean.
5.Cover the hair with the towel to soak up the water on it.
6.Move down gently to comb the hair straight to the ends.
7.Hang the hair with the weft open and air-dry it and curls hold well.
Stock:

4 only

Model:

hair-malaysian-summer-blonde-613-color-lace-frontal-straight-hum

SKU:

hair-malaysian-summer-blonde-613-color-lace-frontal-straight-hum

ISBN:

hair-malaysian-su
Hurry, this offer ends in: