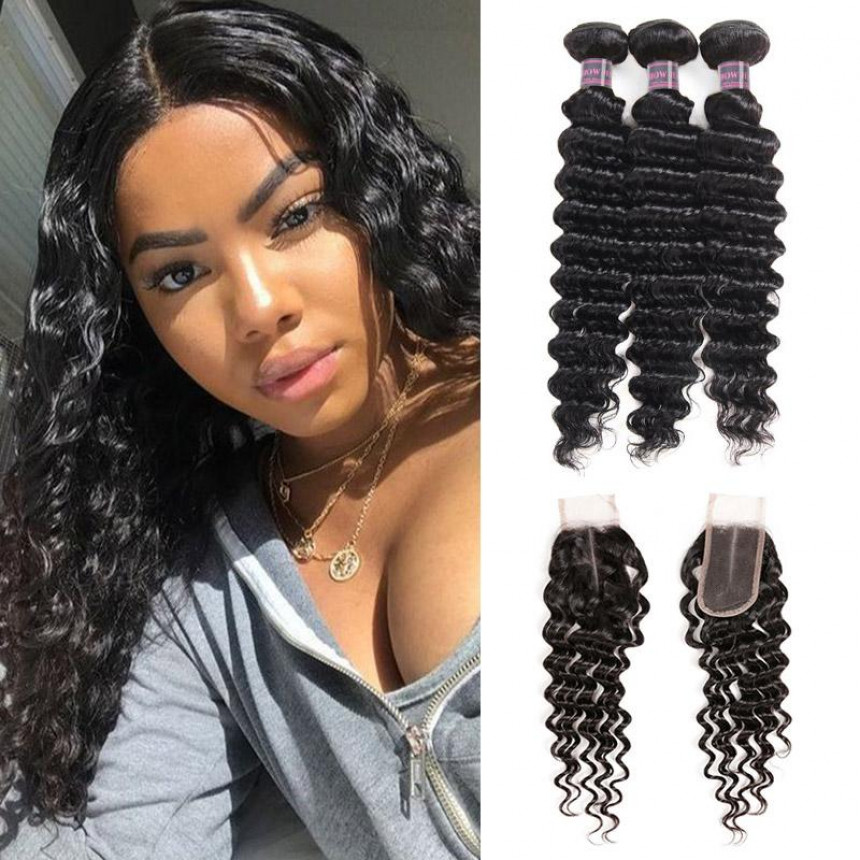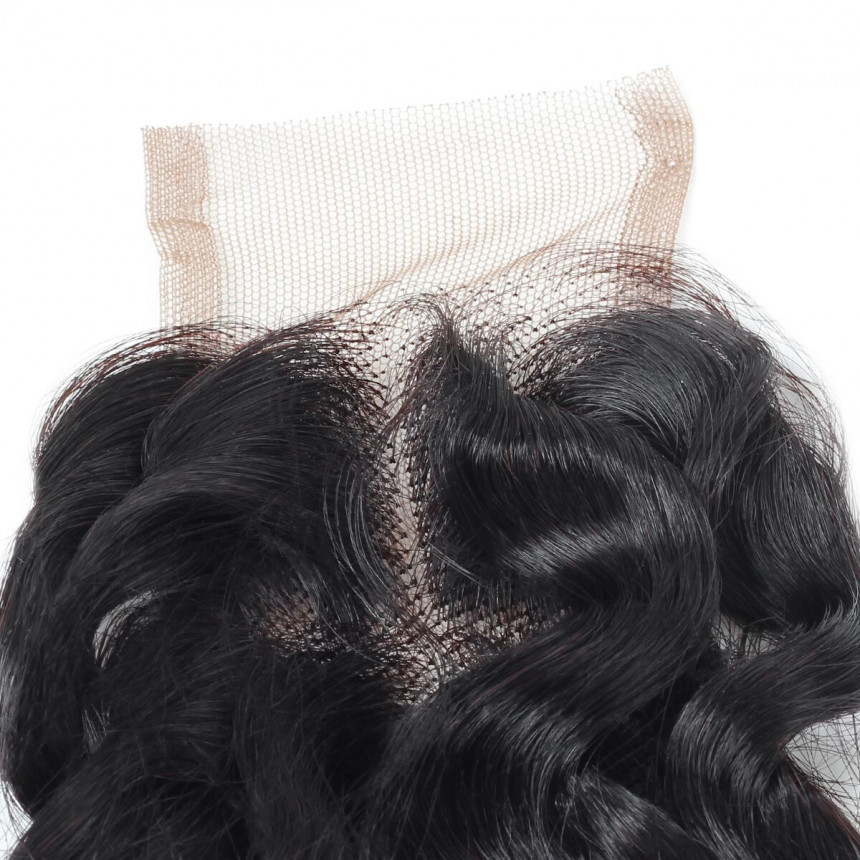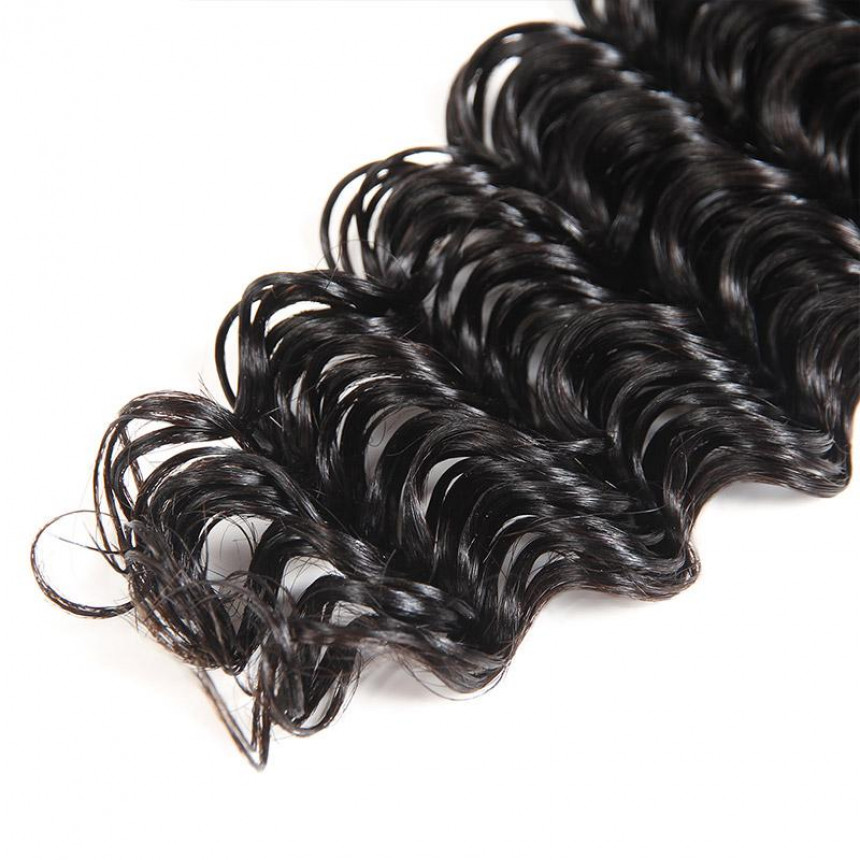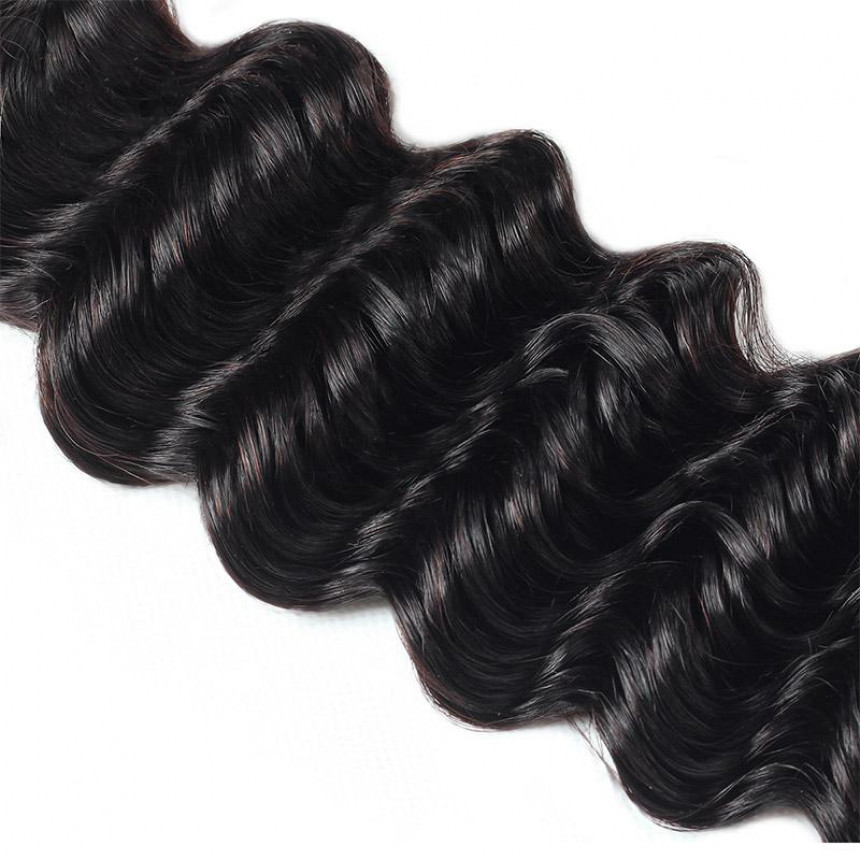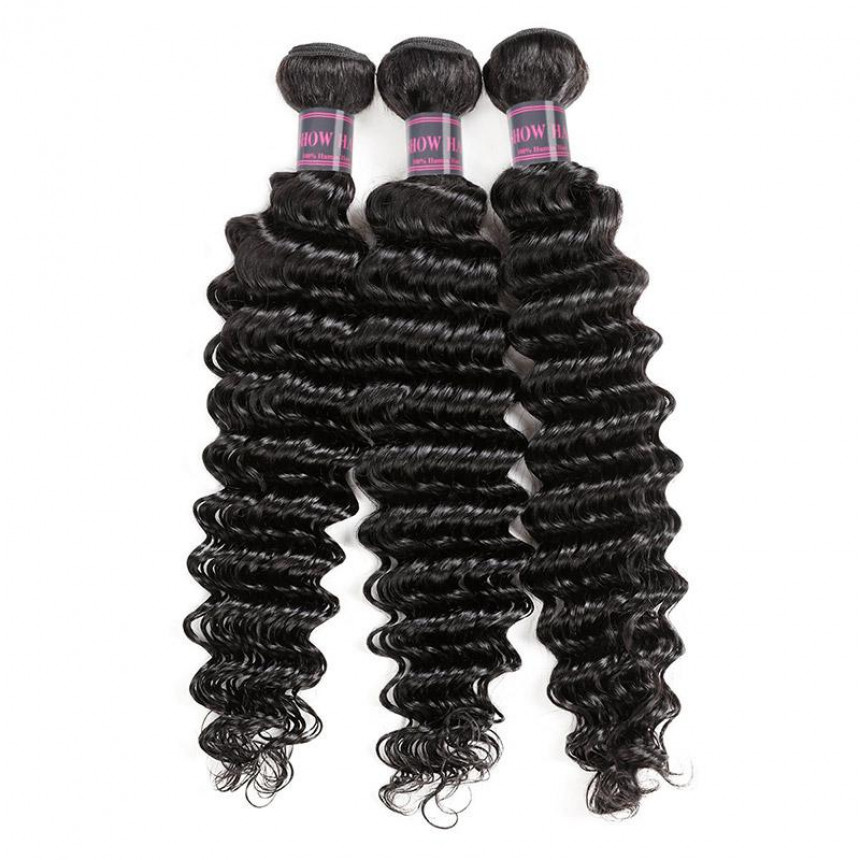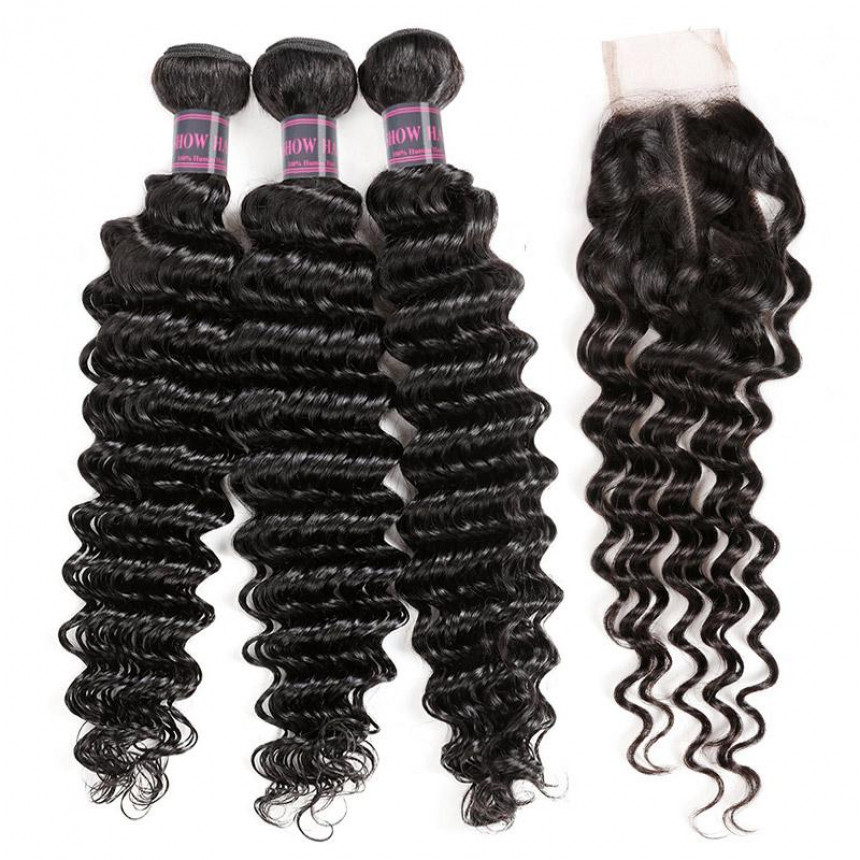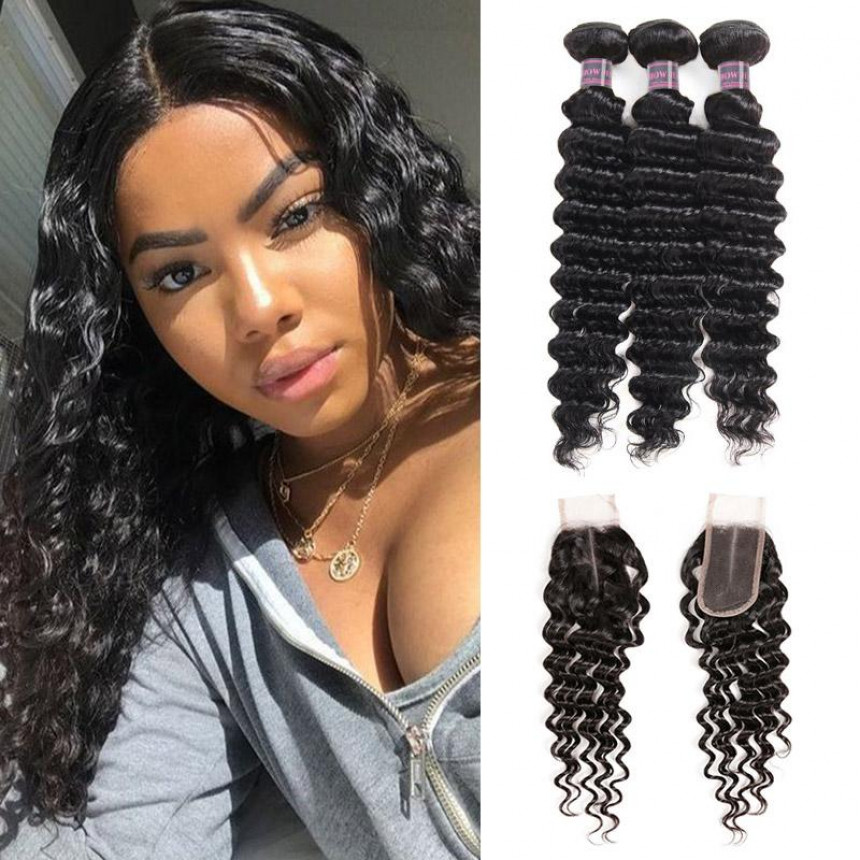 -15 %







Secured Shopping
Best security features, we support Visa, Master.Amex, Paypal and etc.
Free Shipping
Free delivery over $50, ship with DHL, EMS,Fedex express and etc
Free Returns
Hassle free returns, multi warehouses in the US, Hong Kong, Canada, New Zealand
Deep Wave Hair 3 Bundles with 2*4 Lace Closure Ishow Virgin Human Hair
PRODUCT FEATURES

Item: Brazilian Deep Wave Virgin Human Hair 3 Bundles with 2*4 Lace Closure, Unprocessed Virgin Human Hair Extension
Hair Material: Virgin Human Hair Weave, 8A Grade, No Shedding, Tangle Free
Hair Color: Natural Black Color
Hair Grade: 8A Grade, Deep Wave Human Hair Bundles, Can be bleached and restyle, dyed
Hair Length: 8 inch - 28 inch are available, Very Soft, Healthy and thick
Texture: Deep Wave Hair, Natural Hairline, Soft, Comb Easily, Minimal Shedding, No Tangle
Pack: 3 Bundles Deep Wave Hair with 2*4 Lace Closure
...................................................................................................................................................................................................................................................................................................
FAQ

What length should I purchase

Hair bundle should be measured when it is stretched. So please keep in mind that you will need to accommodate for its curl pattern when selecting your desired length.
How long do the hair bundles last
Our bundles typically last for 7-9 months, if cared for properly.
Just how long can you maintain clip in extensions on your own hair?
Premium quality clip-in hair extensions can last you anywhere from 3-6 months up to a year or maybe more, depending on how many times you use them and how long you take care of those.
How can I create my extensions seem less shiny?
Prepare a few baby powder you have in your home. Shampoo. One more thing you could do is to scrub off the artificial hair . Let it lose its glow.
How many bundles of hair do I want for clip ins?
You should not have the ability to feel them all, but if you do, then go back to the salon to be certain they are in correctly. In case clip-ins are bothering you, then unclip that department and transfer it over a little to catch more of your hair. Clip-ins ought to be removed each night to prevent breakage and guard the extensions.
How can you have the glow from human hair extensions?
The vinegar acts as a pure softener and eliminates a number of this coating on the fibers. Vinegar also removes excess dyes that will help stop scalp discomfort sometimes. Set the hair weave extensions at the sink.
How can you create a inexpensive wig less glistening?
Gently comb throughout the wig along with your palms to spread the remedy. Let your wig atmosphere dry.
How do you dull a shiny synthetic wig?
"An effective strategy I use to eliminate glow from a synthetic wig would be to use talc powder along with a baby powder. I occasionally find this somewhat cluttered as powder occasionally goes anywhere. However, I find using a spare cosmetics remover or wig brush to use the powder will make the process much simpler.
How do I choose the right hair Colour for extensions?
Since your hair will sit along with their extensions and they will need to combine perfectly together in the base. Additionally, your roots will have a darker colour then your hints, so avoid picking the colour of your roots to your clip-ins or tape-ins, since they won't ever mix in well with all the tips of your own hair.
Would you moisturize hair extensions?
In reality, not unlike ordinary human hair, it's possible to merely dye them into your favorite shade. Provided that you are creating your extensions altering the tone (as an instance, making them warmer or more ashy,) it is a easy at-home procedure. Artificial hair can't be coloured successfully, at least this manner.
Do extensions need to coordinate with your hair colour?
The trick to having amazing looking hair and hair extensions would be to correctly match the colors between your hair along with the extensions, as this ensures that the end is smooth and natural-looking. Therefore, how do we color suit hair extensions?
Would you put in your hair up with mix extensions?
You may set your hair in pigtails or even a high ponytail. That's the perfect way to go to sleep extensions without inducing matting and it is really the most comfortable way to sleep with combination hair extensions.
Can you wear your hair up with hair extensions?
Hair extensions are fantastic for producing voluminous updos and ponytails, but we advocate clipping them down to prevent bumps where the wefts are trimmed. Rather, clip the wefts in upside down to make sure they lay flat once you pull your own hair into a ponytail and then stay undetectable.
Would you reuse U suggestion hair extensions?
Simply keep them in good shape, and you will be prepared to get them refitted! Care for your own pre-bonded hair extensions also keep the hair in good shape and you will 100% reuse them. Best tip!
How do I select a shade extension?
Since your hair will sit along with their extensions and they will need to combine perfectly together in the base. Additionally, your roots will have a darker colour then your hints, so avoid picking the colour of your roots to your clip-ins or tape-ins, since they won't ever mix in well with all the tips of your own hair.
Do hair extensions seem fake?
Synthetic hair extensions have a tendency to appear fake as they do not blend nicely with your hair's natural feel. But, hair extensions made from genuine human hair blend readily with your hair, which makes them seem completely undetectable. Therefore, a natural appearance is achieved most readily.
Do actors wear hair extensions?
Much like us, stars have hair issues and frequently boost their hairstyle with extensions. Oftentimes, people do not realize how many actors really wear hair extensions since they hide them nicely. Most actors have attempted hair extensions at least one time.
Do tape in extensions damage hair?
Have you ever noticed some hair loss or harm from the extensions? Nope. Tape-in extensions would be the most powerful extensions it is possible to get and will not result in any harm to your hair so long as you care for these brush lightly at your origin.
Are beaded hair extensions bad?
Beaded weft hair extensions cause minimal harm to your hair. Perhaps you're stressing that extensions may harm your normal hair. Luckily, this is not the situation. Beaded weft extensions are secure for your normal hair and are employed without warmth.
What is deep curly hair?
Deep wave is a superb texture that appears really lavish and promotes your hair quantity. Kinky curled hair is a sort of curly hair which appears so cool and fashionable. It is really curled and contains a marginally natural or what's considered as'kinky' hair feel.
What is the thickest weave hair?
Indian weave hair gets the thickest feel and supplies many different hairstyles such as the right, wavy and curly style.
How do you maintain Brazilian curly hair?
Don't wash curly hair daily. It dries out it. Do not brush them while they're moist. Use natural petroleum and mild essence spray. Trim and trim frequently. Proceed into an actual salon.
Can I straighten synthetic hair?
Unlike human hair wigs, artificial herbaceous fibers are not able to withstand the high levels of warmth made by hair sprays. Unless you've got a heat resistant wig, then straightening a synthetic wig using a hair straightener can cause irreversible harm to the hair follicles.
Can you straighten Malaysian curly hair?
Do not straighten the hair over twice a month since this may damage the hair ideally do not tear it whatsoever as its human glow hair also will break with protracted heat. Should you sew, utilize a very low heat setting rather than use a hair dryer.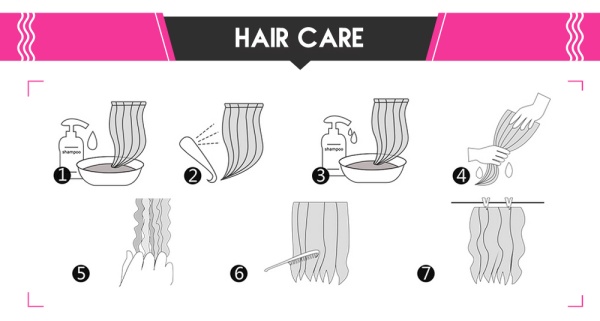 1.Be ready for everything and wet the hair with warm water
2.soak the hair with mild shampoo for a few minutes.
3.Rinse the hair in clear water once.
4.Do it again to make sure the hair is clean.
5.Cover the hair with the towel to soak up the water on it.
6.Move down gently to comb the hair straight to the ends.
7.Hang the hair with the weft open and air-dry it and curls hold well.
Stock:

5 only

Model:

hair-deep-wave-remy-human-hair-2x4-lace-closure-with-3-bundles-h

SKU:

hair-deep-wave-remy-human-hair-2x4-lace-closure-with-3-bundles-h

ISBN:

hair-deep-wave-re
Hurry, this offer ends in: