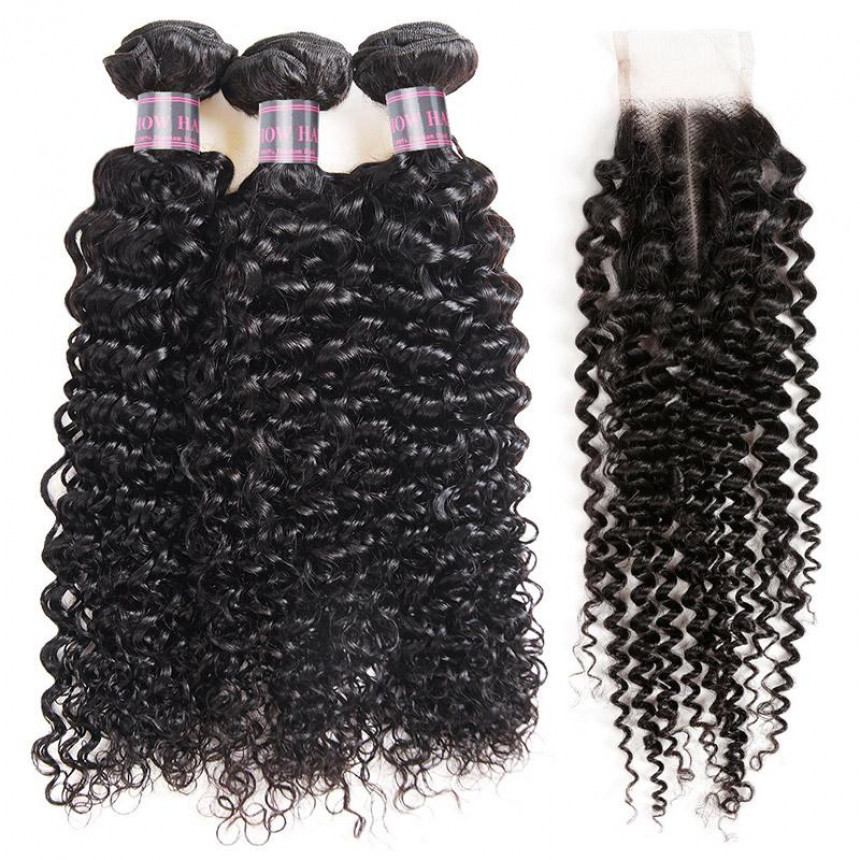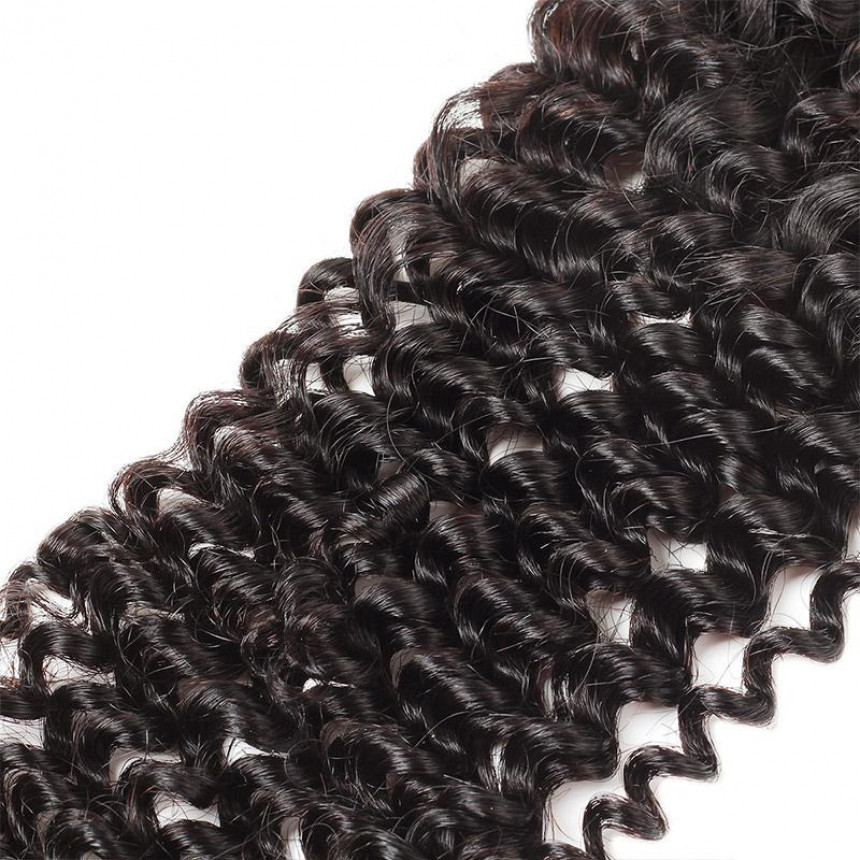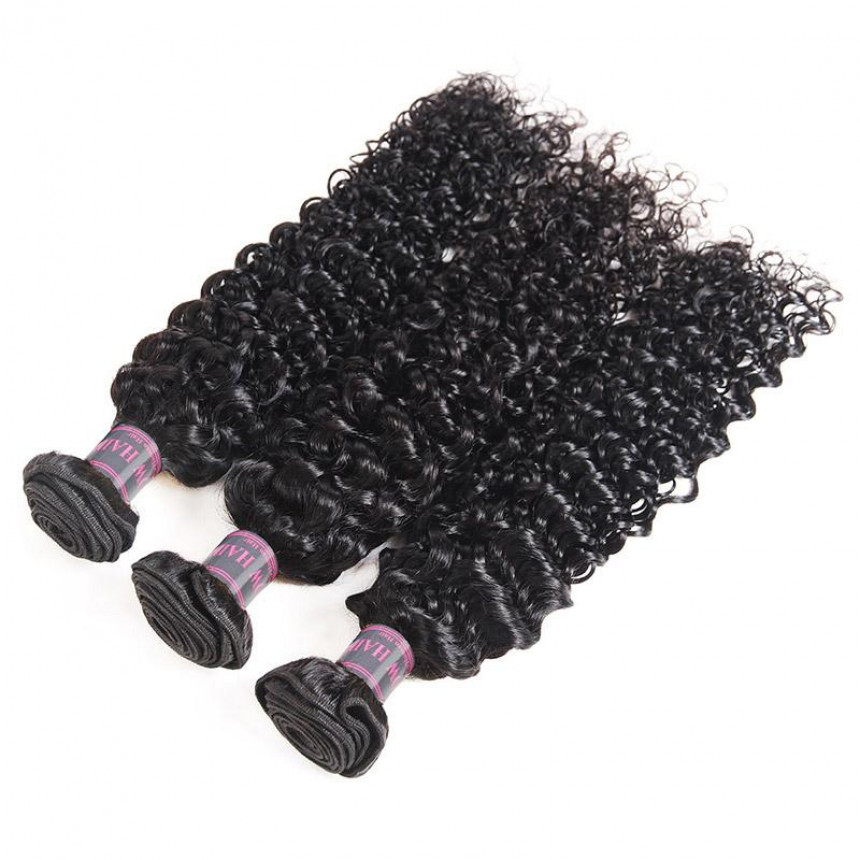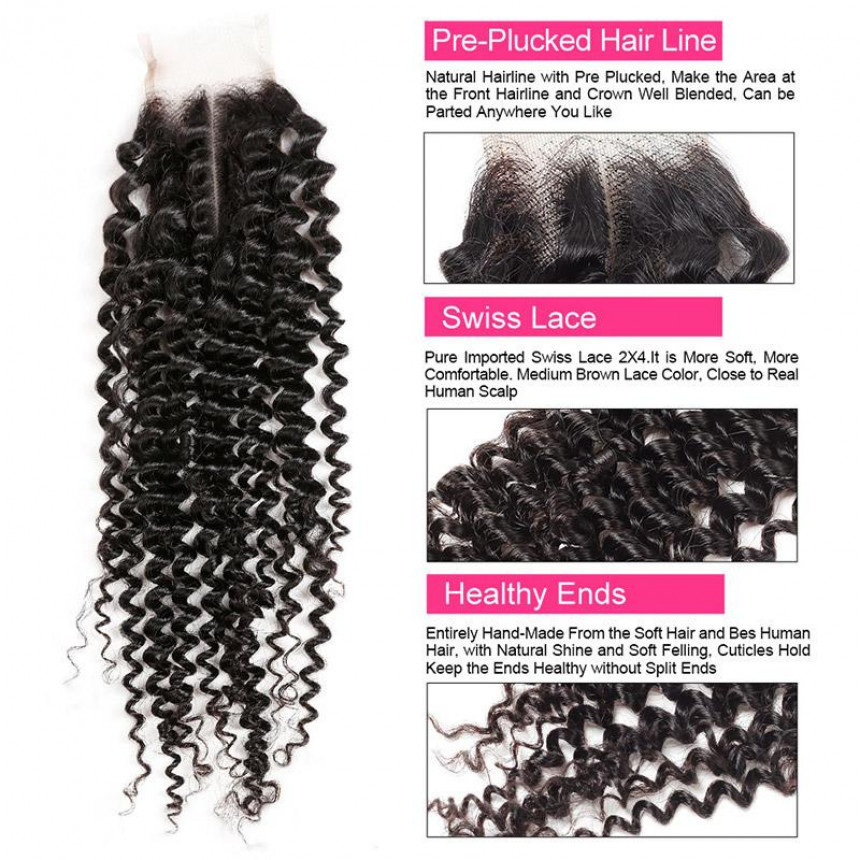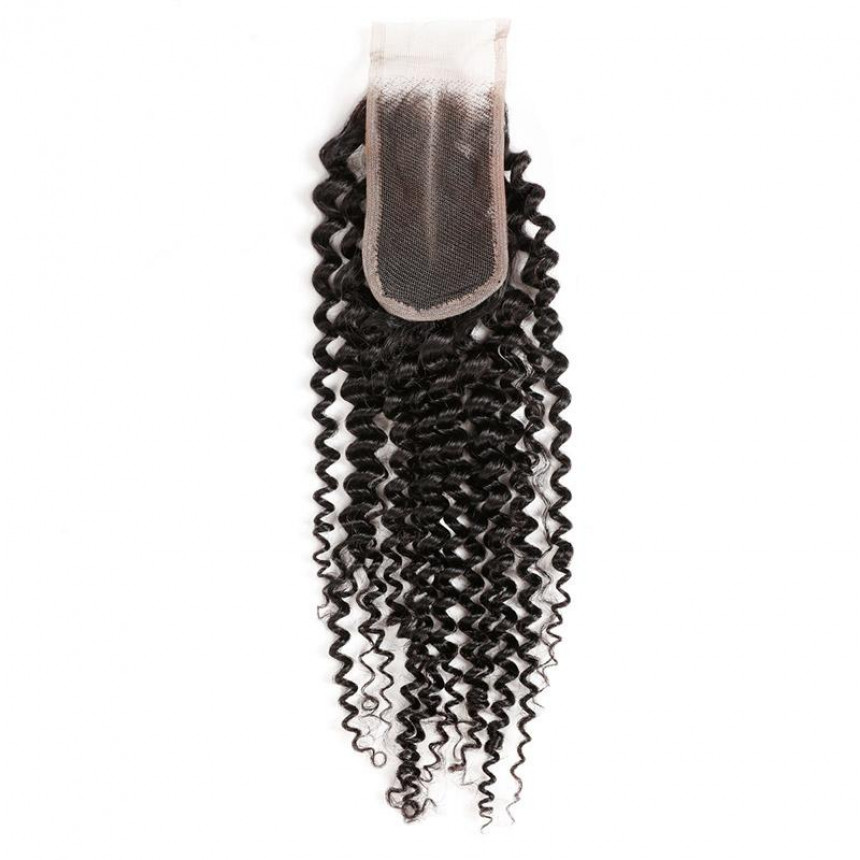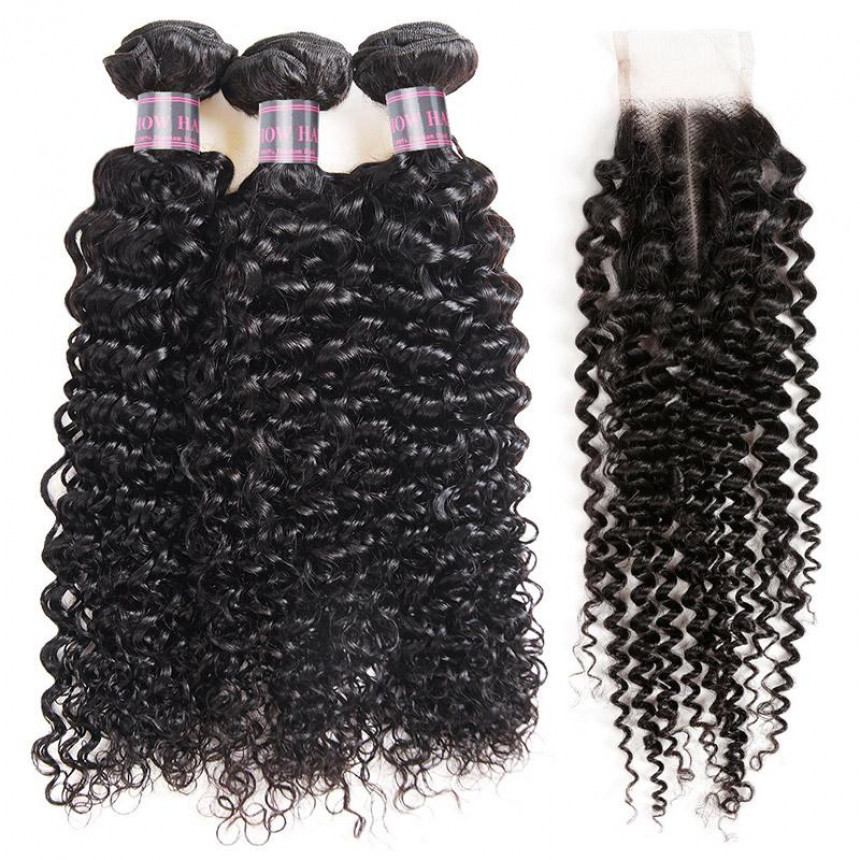 -20 %






Secured Shopping
Best security features, we support Visa, Master.Amex, Paypal and etc.
Free Shipping
Free delivery over $50, ship with DHL, EMS,Fedex express and etc
Free Returns
Hassle free returns, multi warehouses in the US, Hong Kong, Canada, New Zealand
best curly hair weave brazilian 3 bundles hair weave with 2x4 lace closure
Brazilian Curly Wave 100% Human Hair Bundles With 2*4 Closure Swiss Lace High-Quality Natural And Comfortable Tight And Neat Bouncy Soft Hair Can Be Curled Permed Straightened Ironed and Blow Dried Anything You Do With Your Natural Hair No Gray Hair No Chemical High-Quality No Spilt Dry Ends Not Dyed Long Lifetime Durable Natural Color Hair
Hair Grade: Hair 100% Unprocessed Virgin Human Hair Weave

Hair Texture: Curly Wave

Items/Package: 3 Pcs Hair Weave & 1 Pc 2*4 Lace Closure

Hair Length: Hair Weave: 8-28 Inches In Stock;2*4 Lace Closure: 8-20 Inches

Hair Color: Natural Black

Quality: Machine Double Weft, Soft, No Shedding, No Tangle

Features: Can Be Dyed & Permed & Bleached
---------------------------------------------------------------------------------------------------------------------------------
FAQ
Q1: How do you tell if a person is wearing a wig?
With higher quality lace wigs, it's difficutl to tell if a person is wearing a wig, you understand, swsiss lace cap is soft and thin and colour matching the skintone if you don't shut until the wearer and realize the part hairline or area and you'll be able to observe swisss lace glued onto the brow.
Q2: Can you take off your wig nightly?
Wear Your Wig 24/7 -- It is important to take off your wig to ensure your scalp and hair may breathe, in addition to then being in a position to look after your wig correctly. Some prefer to take off their wig every night, whereas others want to take off their wig every day or two.
Q3: Is Remy hair greater than individual hair?
Remy hair is regarded as the top caliber of human hair because the cuticles are retained intact unlike most other non-remy hair extensions. By comparison, Remy human hair is accumulated through a technique where the hair strands are entirely coordinated from the organic way as it climbed.
Burn evaluation: Just cut out a strand of hair and set it onto a burning fire. If it melts into a ball rather than burning, scents such as rubber and generates black smoke, then it isn't hair. Human hair will instantly catch fire, burn almost immediately bending into a tiny ball, and odor like burning hair.
Is Swiss or transparent lace better?
Swiss translucent lace frontal is known as HD Lace frontal also. The difference in the standard lace frontal the lace is transparent. The lace frontal it's going to be versatile so you can place any colour what you desire. This will be effective for anyone to buy.
Do you have to bleach HD lace?
HD lace wigs are hairpieces created with HD lace that are difficult to find by other men and women. That why a lot of you will understand your hairline is invisible and imperceptible, HD lace suits so well with your own scalp. And owing to the ideal appearance, you don't have to dye or bleach them too.
How long does Swiss lace last?
Swiss Lace: Amusement lace is the best and the most imperceptible out of all of the foundation substances. It's quite delicate and fragile that coincides with its brief lifespan. Swiss lace foundations will only last between 1 to 2 months, but it's subject to the way the client maintains their own hair system.
What is the best hair density for wigs?
It is not overly thick or thin. Concentrate on the hairline so it is ventilated at low elevation.
Can I wash my lace wig while wearing it?
You only need to make certain you're extremely gentle whilst doing this. Concentrate on obtaining the hair strands tidy, don't massage as you would your regular hair.
How long will a lace front wig stay on?
Ordinarily:A lace front wig may be left for up to six months using long term glue.
Why is my lace frontal white?
Speaking of sticky, your gel should become sticky once you put on the lace. If the gel is moist, it is going to float through the lace before drying and be adhered into your mind. Lifting these strands of hair can get the gel to flake out and turn white.
Can u reuse a lace frontal?
Provided that it is not cut and the glue is removed, don't hesitate to reuse your frontal as many times as you'd like.
What is the best density for a bob wig?
It is not overly thick or thin. Concentrate on the hairline so it is ventilated at low elevation.
What is the best density wig?
Wig Density is defined as thick or thin the hair in your own lace wig will soon be. The typical and most popular alternative is 120 percent that's Natural/Medium Density.
What does density mean when ordering a wig?
The conventional density is 130 percent that is Medium Density. If you don't like your own hair to be overly thick we suggest starting out with mild to Moderate Density. 80% = mild Density.
How do you tell whether a wig is excellent quality?
A nicely human hair produced wig ought to be comfy to wear. It needs to be produced from breathable cloth so the heat will not be trapped between it and your mind. High-quality wigs will survive longer since the substances are stronger.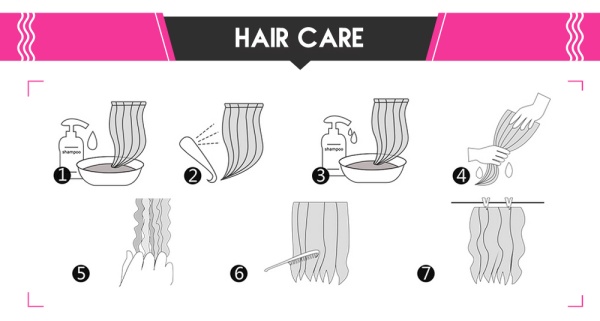 1.Be ready for everything and wet the hair with warm water
2.soak the hair with mild shampoo for a few minutes.
3.Rinse the hair in clear water once.
4.Do it again to make sure the hair is clean.
5.Cover the hair with the towel to soak up the water on it.
6.Move down gently to comb the hair straight to the ends.
7.Hang the hair with the weft open and air-dry it and curls hold well.
Stock:

4 only

Model:

brazilian-curly-wave-hair-bundles-with-baby-hair--3-bundles-hair

SKU:

brazilian-curly-wave-hair-bundles-with-baby-hair--3-bundles-hair

ISBN:

brazilian-curly-w
Hurry, this offer ends in: