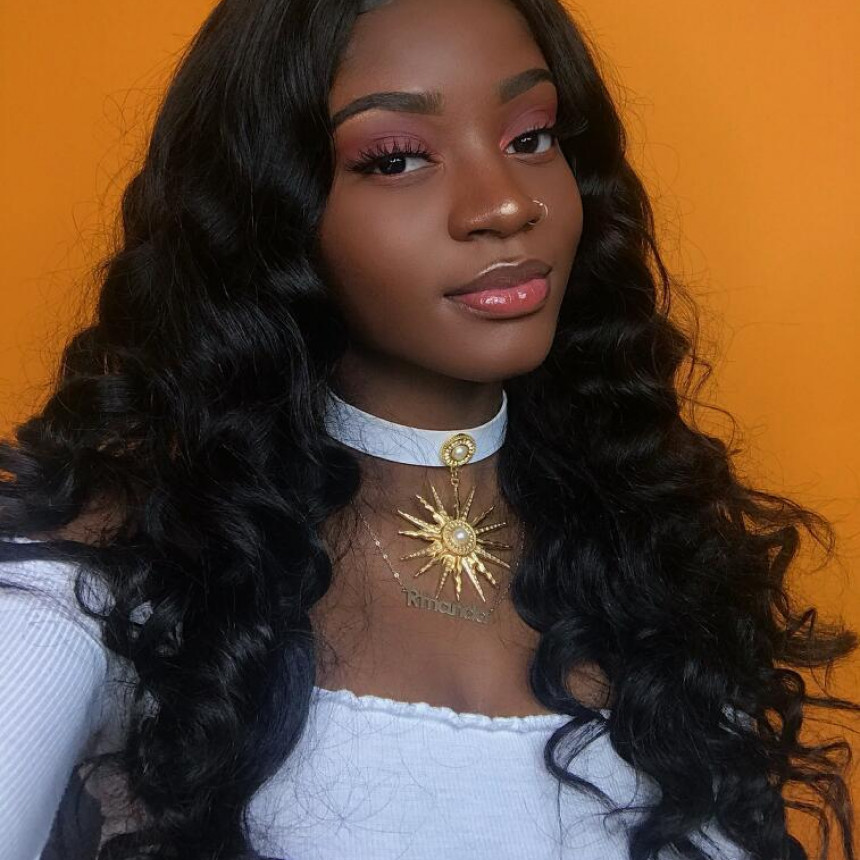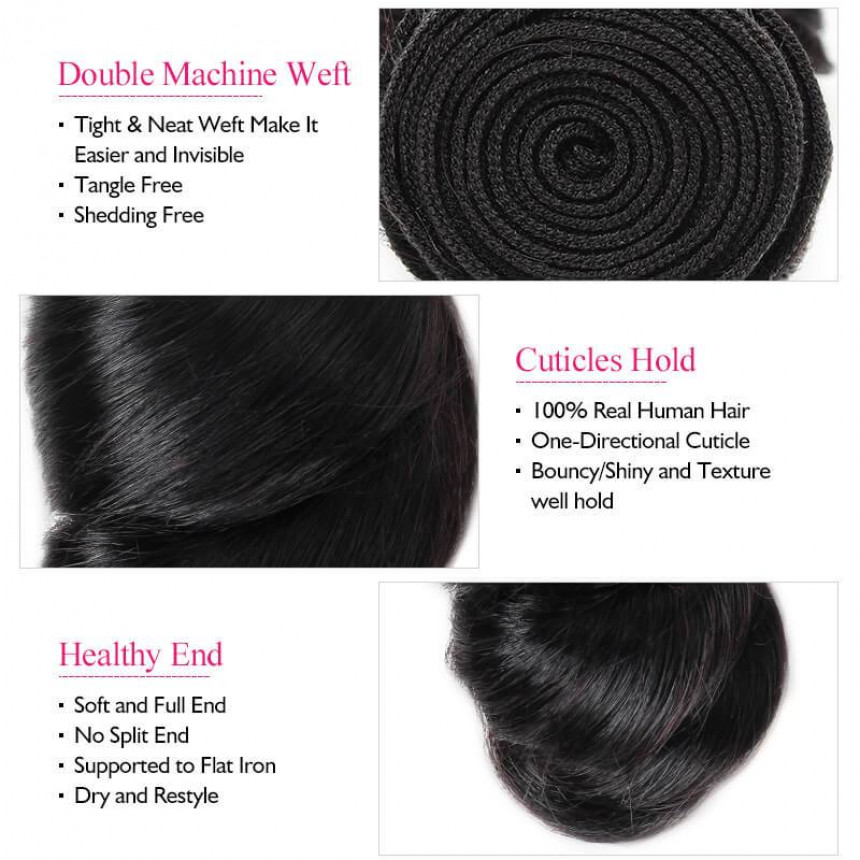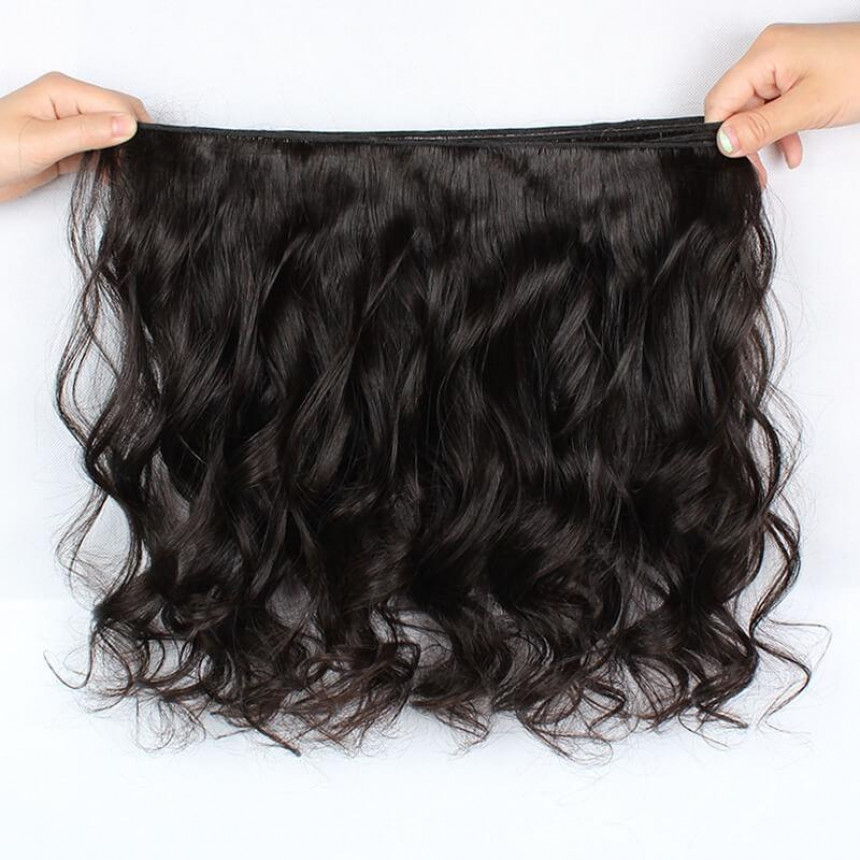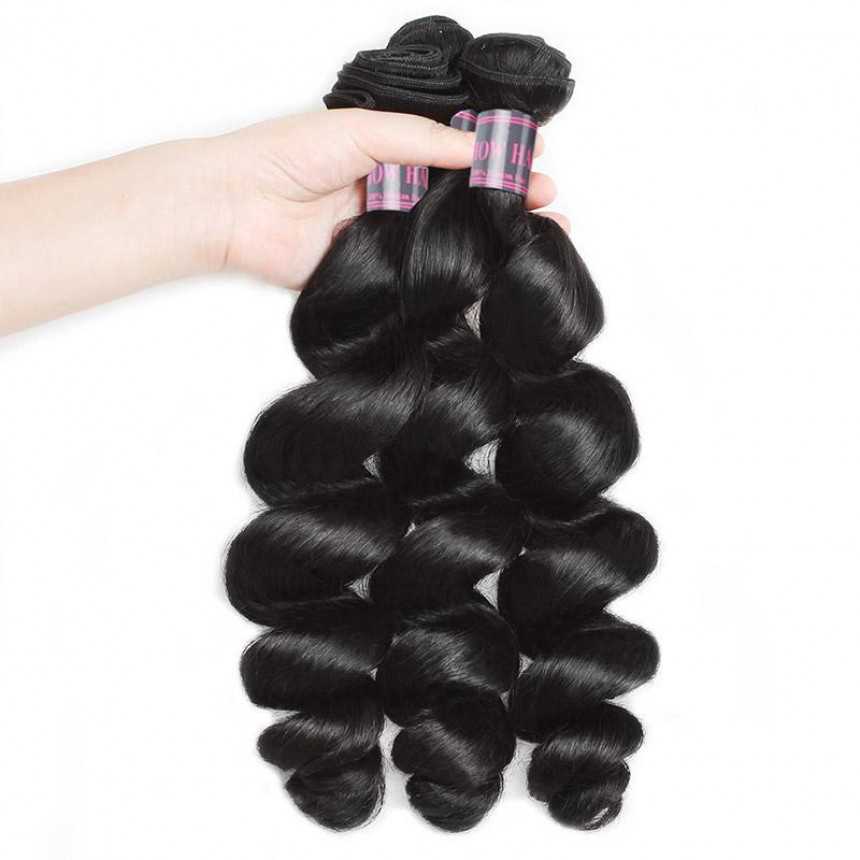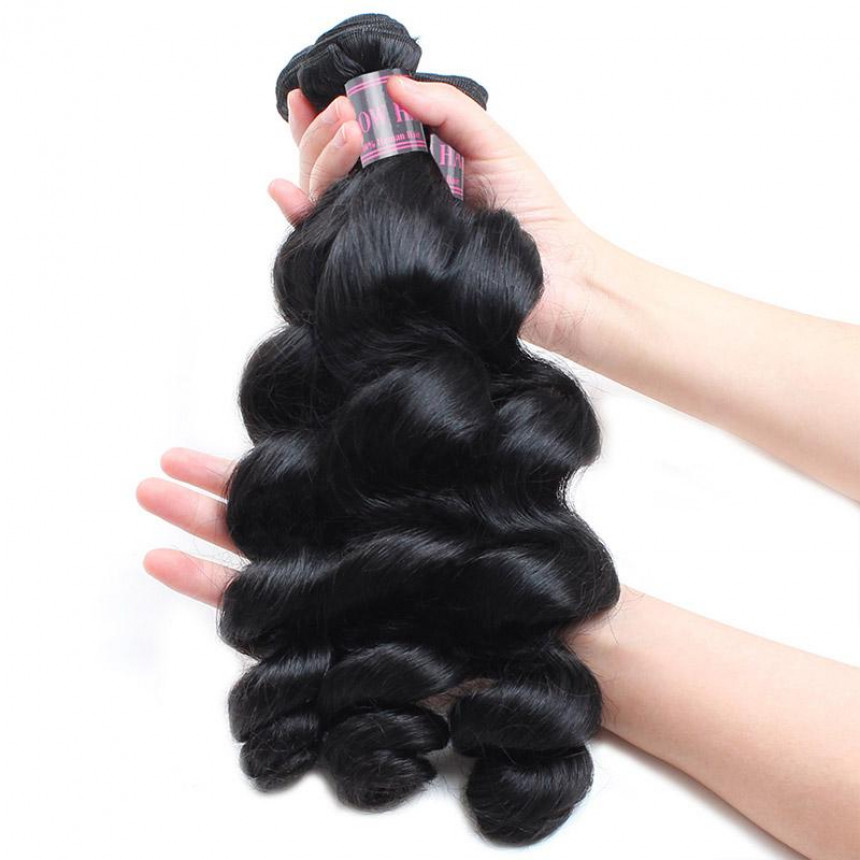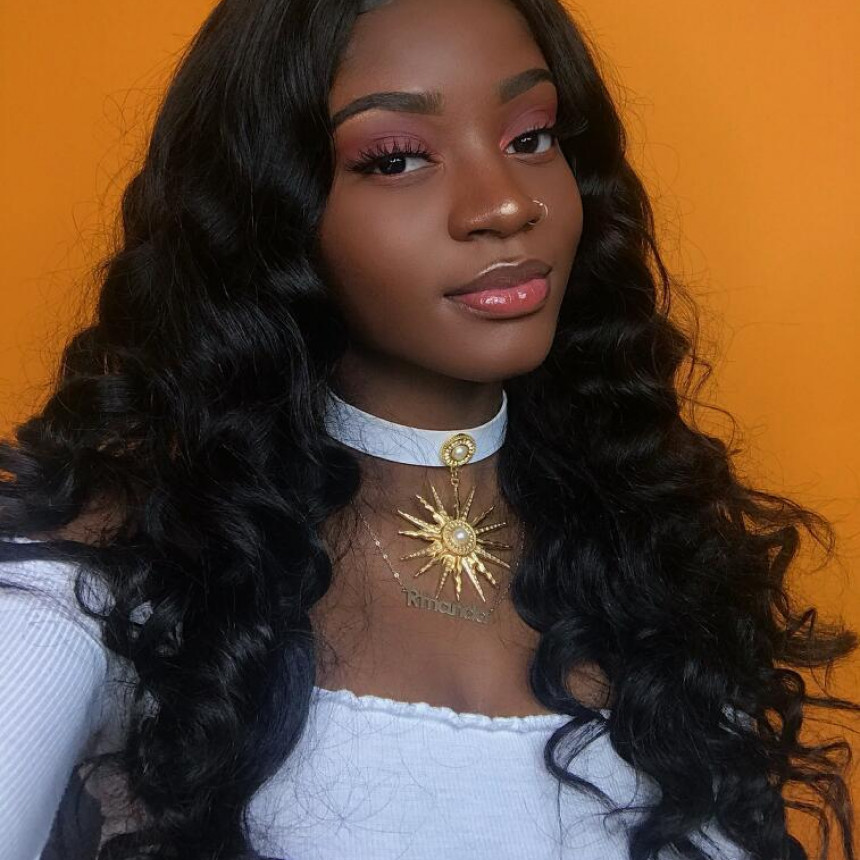 -20 %






Secured Shopping
Best security features, we support Visa, Master.Amex, Paypal and etc.
Free Shipping
Free delivery over $50, ship with DHL, EMS,Fedex express and etc
Free Returns
Hassle free returns, multi warehouses in the US, Hong Kong, Canada, New Zealand
Loose Wave Hair 3 Bundles Virgin Brazilian Human Hair Weave
PRODUCT FEATURES

Item: Brazilian Loose Wave Virgin Human Hair 3 Bundles, Unprocessed Virgin Human Hair Extension
Hair Material: 100% Virgin Brazilian Human Hair Weave, 8A Grade
Hair Color: Natural Black Color
Hair Grade: 8A Grade Ishow Hair, Loose Wave Virgin Human Hair Bundles, Can Be Re-styled and Colored Well.
Hair Length: 8 inch - 28 inch are available, Very Soft, Healthy and Full
Texture: Loose Wave Hair, Soft, Comb Easily, Minimal Shedding, No Tangle
Pack: 3 Bundles Loose Wave Hair
...................................................................................................................................................................................................................................................................................................
FAQ?
What length should I purchase?

Hair bundle should be measured when it is stretched. So please keep in mind that you will need to accommodate for its curl pattern when selecting your desired length.
How long do the hair bundles last?
Our bundles typically last for 7-9 months, if cared for properly.
How much does a bundle of weave cost?
By Way of Example, 20-inch hair virgin packages, The purchase price could be $37 to $55. In terms of hair thinning, normally 1 package of superior hair extensions is 100gram, more weight will probably be expensive. The more hair you require, the greater the cost will be.
What is the best weave hair to buy?
The most sought-after Kinds of weave are Brazilian, Peruvian, Indian and Malaysian hair. As clients state, Brazilian hair packages would be the very thickest and easy to select for sew in weave.
What is the best bundle hair to buy?
1st location. Amella Hair Brazilian Body Wave Virgin Hair Bundles with Three Part Closure. 2nd location. 6 Bundles Remy Silky Straight Yaki Bulk Braiding 100% Human Hair 18"~24" Long. 3rd location. 4th location. 5th location.
What is the best human hair for sew in weave?
Produced from 100% pure hair, virgin textured Hair is your best grade of individual hair weave. Since it's unprocessed and stems from one donor, it may be utilized as its own all-natural hair design and colour. Dsoar now offers four kinds for you to select from. Including freshwater, Malaysian, Indian and Aztec Hair.
Is sew in weave bad for hair?
Your actual hair is put to braids, and also the Weave is then stitched to them. But if you are not cautious, weaves may also damage your normal hair under up to protect it. By way of instance if your hair extensions have been glued in or your own braids are produced too tight, then this can lead to breakage.
Can I wash my hair with a sew in?
Wash punctually While particular protective Fashions allow you to extend the split between wash days around 2 weeks, so the extensions along with your own scalp ought to be washed more frequently when sporting a sew-in. A fantastic guideline would be to wash your own sew in each 7 days, with 10 times being the absolute greatest.
How long are you supposed to keep a sew in?
Hair Care Tip #1 No Installation Longer Than 2-3 Months! Wearing a sewin for a protracted time period can function as a protective hairstyle to the hair but if you depart from your extensions or weave for more than two to three weeks, its potential to have unruly hair or worst, matted hair.
Can you wear a headband with a wig?
Strategically placing a headband or scarf Across the front of the wig cap may also help keep the wig cap out of showing round the edges of the wig and also assist keep the wig more firmly in place on the mind. You will feel like your wig is similar to your hair if you decide on a wig which could be heat styled.
What is the best wig site?
Ebonyline. Remy Hair weaves, wigs, braids, Lace wigs, half wigs--you name the sort of wig, Ebonyline has it. Wigs and Plus/123 Wigs. Wigs and Grace. Uniwigs. Hair Therefore Fab. Hair Shop. Authentic Indian Hair.
What is a half wig?
A half wig, however, will be What it sounds like: a wig which covers a part of their mind. The expression "half wig" is a blanket saying that covers many different partial wigs. They occasionally have a headband in front to disguise the transition involving the wig and organic hair.
Why does my wig look fake?
Two Words: Rooted. If You Don't obviously Have very dark hair, it is unlikely your hair is only 1 colour. The majority of us have shades of colour and gradients during their own hair. Your stylist requires for those gradients "dimension" We call them "why wigs dyed with a single horizontal color look very fake."
What wig does Kylie wear?
Actually, Kylie's 'wig man' Tokyo Styles has Made over 100 signature wigs because of her (wow) and has tailored each and each one just to her face form. When the pure brunette arrives to collect his most recent masterpiece, Tokyo does not let her quit until he believes it appears absolutely A-Okay.
What color is Kylie Jenner's hair?
Jenner is officially a brunette. She Lay her new hair colour on Instagram using a photograph of her trying on a corset. Her rich chocolate brown hair has been styled in glam Aged Hollywood-inspired waves.
Who makes Kylie Jenner's wigs?
Wigs. Tokyo gained fame for a wigmaker Through designing wigs for Kylie Jenner and other actors. Tokyo asserts she has made more than one hundred wigs for Jenner. She is able to create four or five strands each day.
What is a hair fall wig?
Fall wigs are tight wigs or essentially 3/4 Cap kind wigs and therefore are supposed to attach and add into some women's hair. Three quarter drops come in many different lengths from short to extra longterm. Adding a girls's 3/4 Cap/Fall Wig for your hair is an inexpensive choice to add volume and length to your hair.
Why are human hair wigs so expensive?
In case you know how to create the human hair Wigs, you might know why human hair follicles are so pricey. The principal explanation is: hands attached. Lace front wigs and 360 lace wigs equally manufactured by lace frontals (or 360 frontals) and hair packs, so they're hand attached plus machine created, take significantly less time compared to lace wigs.
Can you use hair color spray on wigs?
KD: Human hair wigs can be colour treated as When it's somebody's natural hair. There's not any method to lift the colour of artificial wigs, even though the L'Oréal Paris Colorista 1-Day Spray is very good for adding some amazing colours to artificial wigs.
How long should you keep a wig on?
Wigs which are well-secured could be worn for Up to six months however, should be removed frequently to take care of your wig and organic hair. Finally, how long a human hair wig lasts comes down to how often you utilize it. The less you put on the wig, the longer it will endure.
Can you put highlights in a synthetic wig?
If You Have to add some colours to artificial Wig, you may use a permanent mark. It works excellent for highlights, low lights, colour stripes, or incorporating some dark roots into a blond wig. It'll work on individual hair also, but the outcome is not always as predictable and it may smear or operate readily on the individual hairs.
What is the best hairspray for synthetic wigs?
Brandywine Aerosol Wig Spray. Anything Style you're trying for, this water-soluble hairspray from Brandywine retains your hair securely in place. Revlon Finishing Spray for Artificial Hair. Brandywine Non-Aerosol Wig Spray. Jon Renau Holding Spray. BeautiMark Style & Hold Hairspray.
What hair products do the Kardashians use?
Kim Kardashian utilizes Leonor Greyl PARIS Shampoo for damaged hair. Perhaps the cost is why she just washes her hair twice per week. It costs $67 for 2 ounces. Merely to compare, a normal bottle of shampoo has between 13 and 17 oz.
Is wearing a wig healthy?
Wearing a wig is a fantastic Option to change up your appearance without creating permanent changes to your own hair, but if you're not careful they can harm your scalp and hair and also contribute to or cause hair loss/damage.
What is 150 density on a wig?
150 percent [medium-light density]: this degree, as Said, has a moderate density. Many wig wearers favor this amount when purchasing their wigs. Additionally, it supplies a natural appearance, hence rendering it hard to detect. 180 percent [moderate density]: that density is extremely common.
Can wearing wigs help your hair grow?
Nowadays wigs seem normal, may have a Long-term and, if utilized properly, wigs may be utilized to grow your own hair, shielding it from over exploitation, breakage and weather circumstances. Wearing a wig may be a part of a successful protective haircare routine, assisting you to develop thick, long and healthier hair.
Why are lace front wigs bad?
Any paste has it is poorer time, even if you Sporting the lace front wig for black girls for quite a very long time, weaker paste will bring about the authentic human hair wigs for women insecure, especially in case your lace front wig with infant hair waggle, your hairline is going to be ruined.
Do wigs get split ends?
Synthetic wigs Are Extremely easy to care for, In comparison to human hair follicles. This will prevent the fibers from dividing, and retain the wig out of appearing dull and fuzzy ahead of its time. Yes, even wigs do get "split ends!"
Should you color your hair before or after a perm?
Perm first to Make Certain That the perming Procedure won't interfere with your freshly applied colour. If you are using a powerful hair color (continues till your hair grows outside or you recolor), wait 7-10 times and shampoo at least once before coloring.
Can you dye your hair and perm it in the same day?
Since you can not dye your own hair and do a Perm at precisely the exact same moment. All these to procedures are completely incompatible with each other and can not be achieved on precisely the exact same day. Everything you could do, is do a perm and after fifteen times, use the dye for your own hair.
Will dying my hair ruin my perm?
Having a perm and dyeingthe Identical thing happens. If your hair had to experience the perm procedure with its compounds then you dye it with dye, ammonium and peroxide, then you will just remove more of its own moisture. When you choose the moisture from your own hair, you receive frizz, breakage and split ends.
Can you perm hair twice?
You can not get two perms at the Exact Same week Since you'll dry your hair out and end up with unhealthy, frizzy curls. You need to wait at least twenty five days before you get another perm.
How often can I perm my hair?
The normal Period of Time between perms is Three to four weeks for brief to medium-length hair so long as hair is cut or trimmed twice or three times in this age. Your stylist will be able to assist you in making this choice.
How do I prepare my hair for coloring?
Do Away with Build Up and Heal Your Own Hair. About a week prior to your hair colour appointment, take a while to place a clarifying treatment in your own hair. Got Damage? Just Insert a Haircut. Deep Condition Your Hair. The Last Shampoo. Bring Photos. Honesty is the Best Policy. Show Up.
Can I perm my hair then put a rinse in it?
Permed Hair & Semi-Permanent Color A: Technically yes. And in the meantime - following the first 48 hour wait after perming - utilize a moisture-rich conditioner and then wash the hair with cool water to help close the cuticle layer of the hairfollicles.
Can you get highlights and a perm?
Everyone can Find a perm, but if you own Highlights or lightened hair, perms may get trickier. "Should I use a perm to get color-treated hair virgin hair, then it likely would not work," Cole says. "You will find perms now who are ordered so that they are able to do ."
Can you dye wet hair?
CAN YOU DYE YOUR HAIR IF IT'S WET? The short answer: yes! Many people decide to apply hair thinning hair dye to wet hair, instead of dry because some ammonia-free formulations such as hair thinning hair colour can better absorb wet strands. However this can damage your own strands!
Why does my perm not look curly?
The two Chief causes of permed hair not Being as curled as wanted , that the perm rods used were too big in diameter and made a wave as opposed to a curl. Another is the perm was below processed (assuming that your own hair had the appropriate elasticity to be permed).
How many bundles do I need for a Bob sew in?
In the Event That You were contemplating a Brief bob with Silky straight hair packages, Two packages, and also a closed are more than adequate. But in the event that you wanted a very thick bob, you'd need 3-4 packs but when searching for a lengthier bob maybe shoulder length with intense fullness an excess package would find the task finished.
Do sew ins ruin your hair?
Your actual hair is put to braids, and also the Weave is then stitched to them. But if you are not cautious, weaves may also damage your normal hair under up to protect it. By way of instance if your hair extensions have been glued in or your own braids are produced too tight, then this can lead to breakage.
How long does it take to sew in a weave?
How long can one sew-in take to set up? This completely depends upon your hair length, feel, and also the kind of sew-in you would like, but it will normally choose between three to six hours to set up (translation: you will def wish to bring snacks into your appointment).
How often should I wash my sew in weave?
The Same as your natural hair, your glow Needs to be washed (after every 2 weeks; each week if you work out a lot). It can readily pick up awful scents, soil, and debris, and similar to your hair. So whenever your hair, the extensions, or start looking stringy, it is time to give them a fantastic scrub-down.
Is 2 bundles enough for a sew in?
Are two packages enough to get a sew in? Yes if Your packages are 18 inches and under. Longer bundles have shorter duration wefts because all packages weigh 3.5 ounce.
Should I get 18 or 20 inch hair extensions?
18 Inch Hair: In case you want the length of Hair extensions to accomplish the center of your spine or we recommend ordering the 18 inch clip-ins. 22 Inch Hair: If you are interested in getting the period of hair extensions to achieve beyond the center of your spine or more, we recommend ordering the 22 inch clip-ins.
Can a white girl get a sew in weave?
There are lots of options for extensions Nowadays. "I must provide you exactly the white-girl weave," she said, later adding,"It is not that common for white girls to acquire sewn-in extensions due to the texture of the hair." However, that is what she advocated based on which I desired.
Is a quick weave better than a sew in?
Many hairstylists suggest Choosing the Sew-in weave since it can be fitter and appear more natural for the own hair. Obviously, braids will need to get accomplished correctly. "A fast weave Is Excellent for If you would like to change your hairstyles in a brief time period, or You are not able to braid your own hair.
...................................................................................................................................................................................................................................................................................................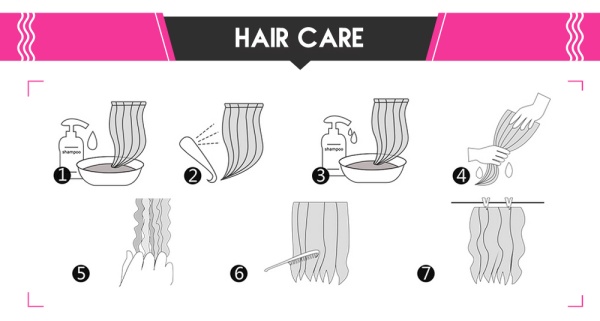 1.Be ready for everything and wet the hair with warm water
2.soak the hair with mild shampoo for a few minutes.
3.Rinse the hair in clear water once.
4.Do it again to make sure the hair is clean.
5.Cover the hair with the towel to soak up the water on it.
6.Move down gently to comb the hair straight to the ends.
7.Hang the hair with the weft open and air-dry it and curls hold well.
Stock:

4 only

Model:

human-hair-brazilian-loose-wave-3-bundles

SKU:

human-hair-brazilian-loose-wave-3-bundles

ISBN:

human-hair-brazil
Hurry, this offer ends in: