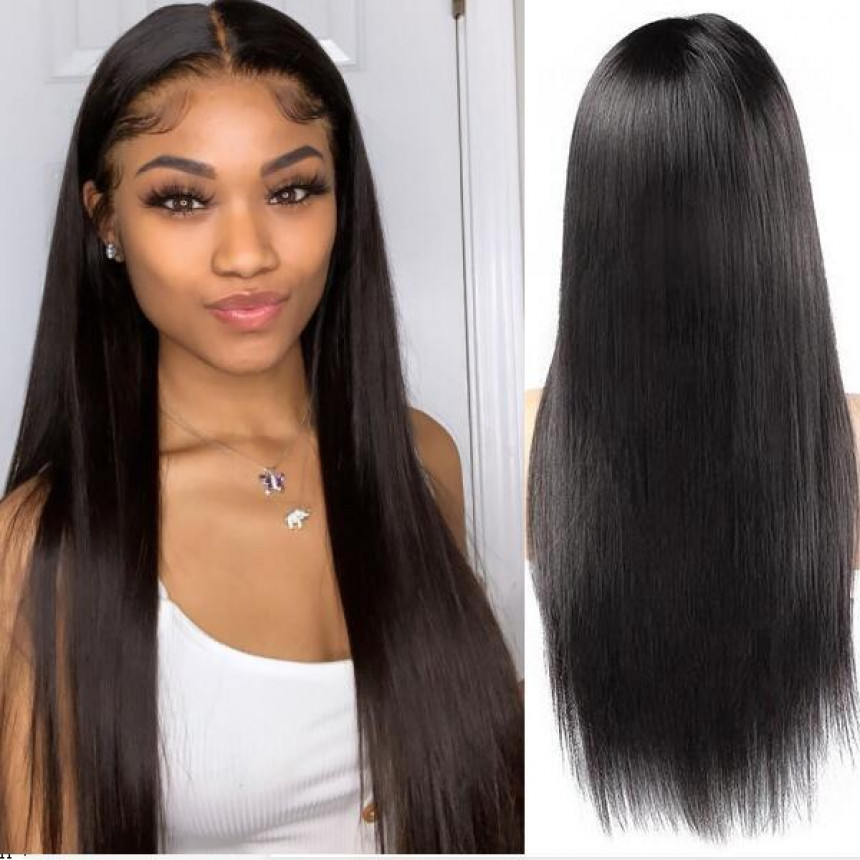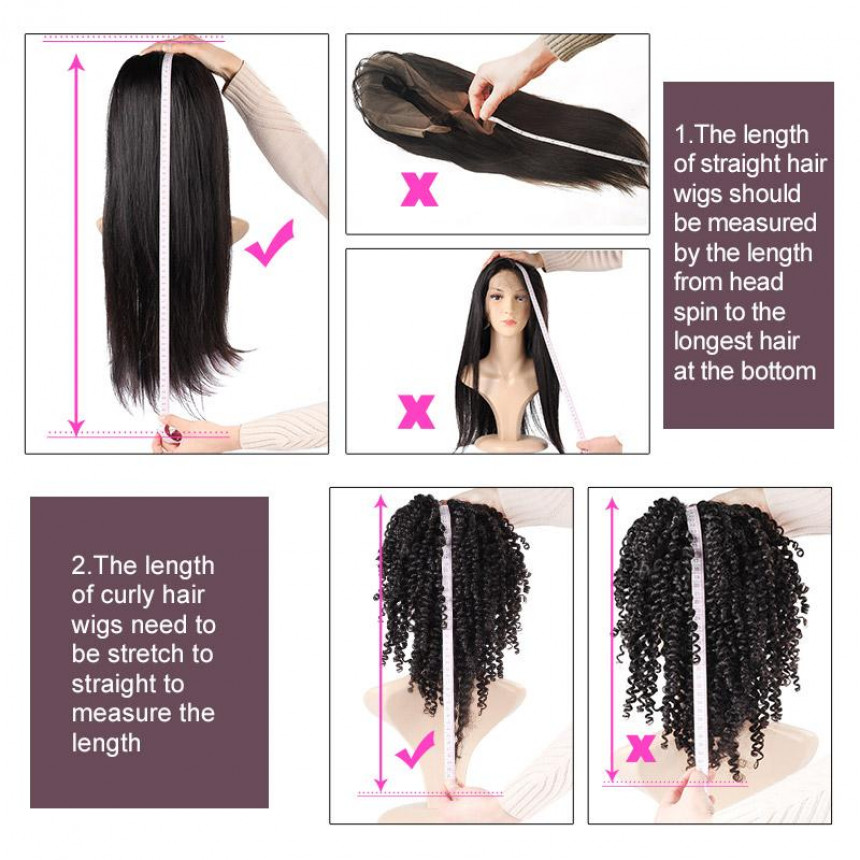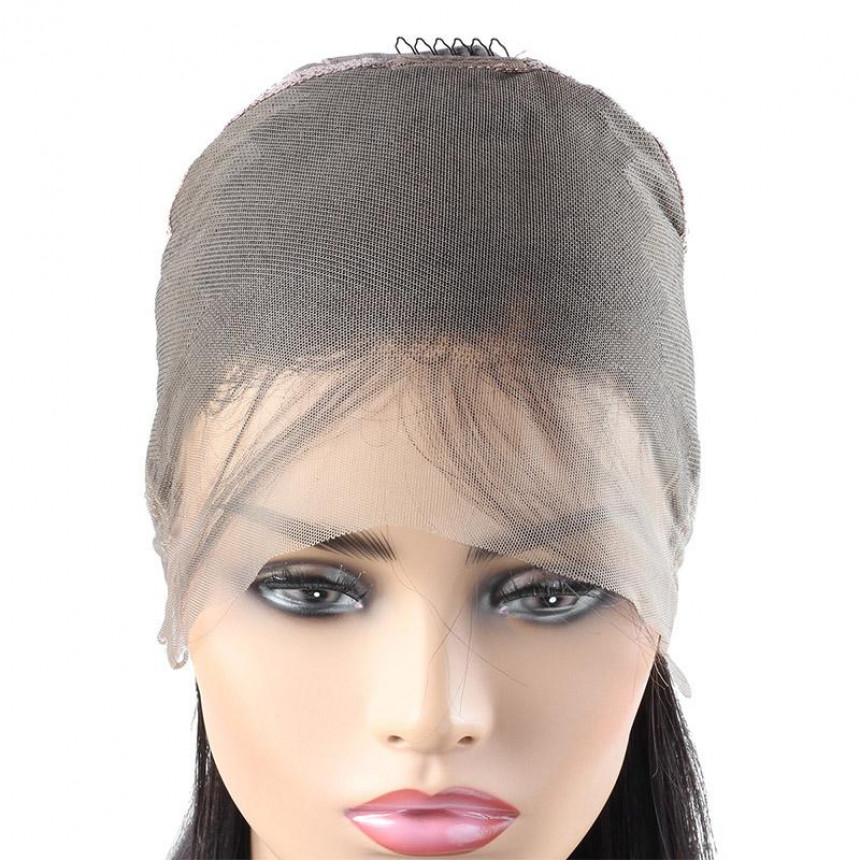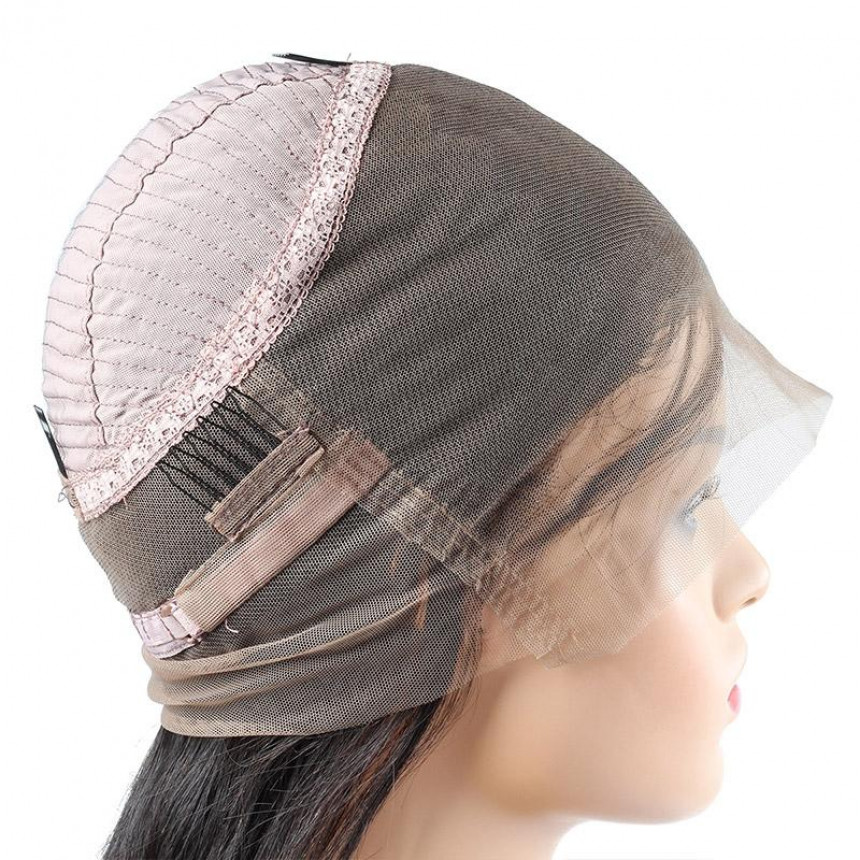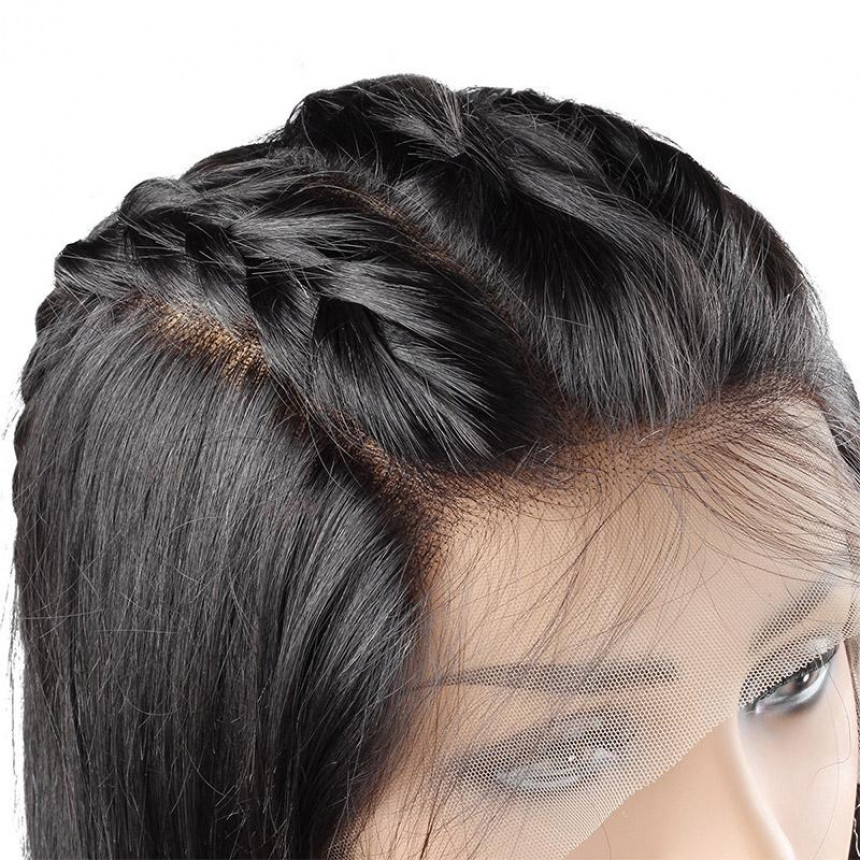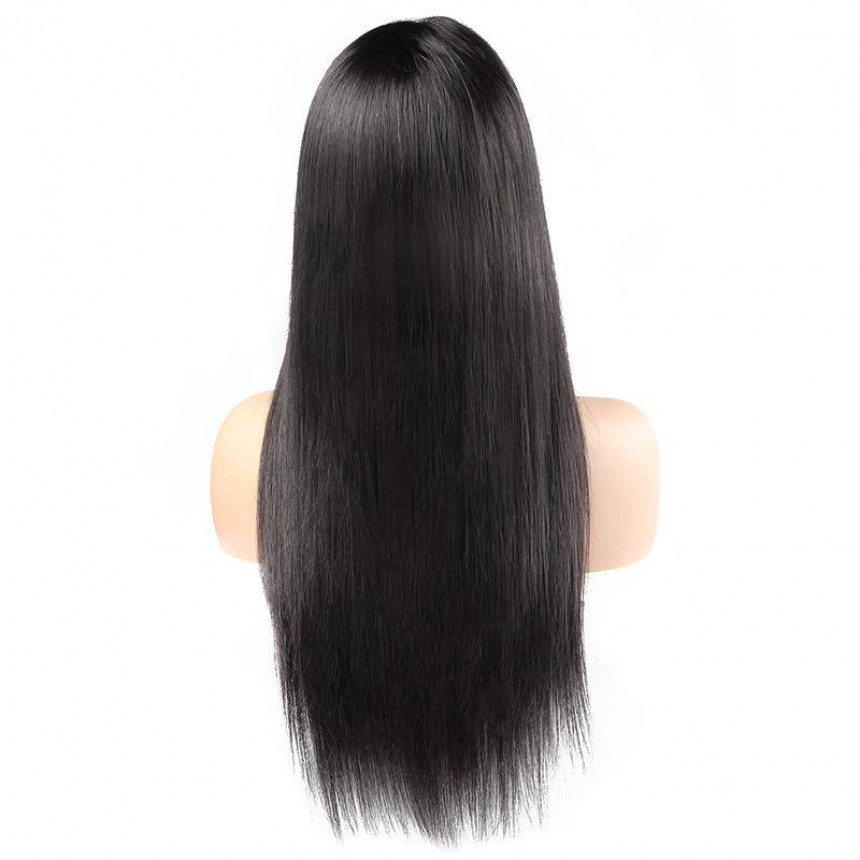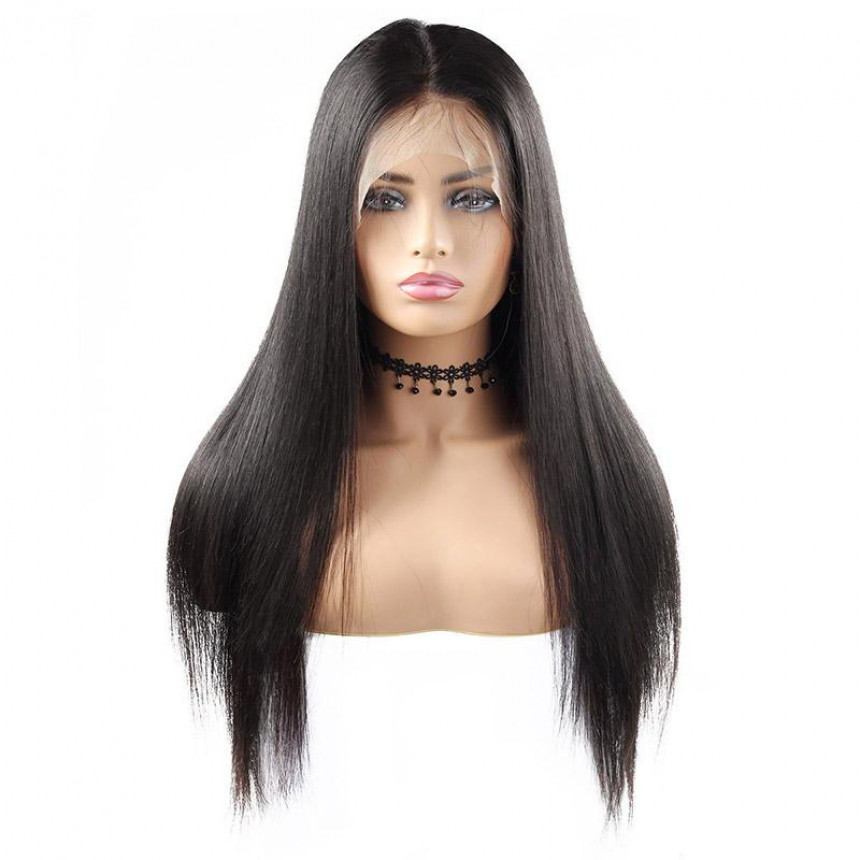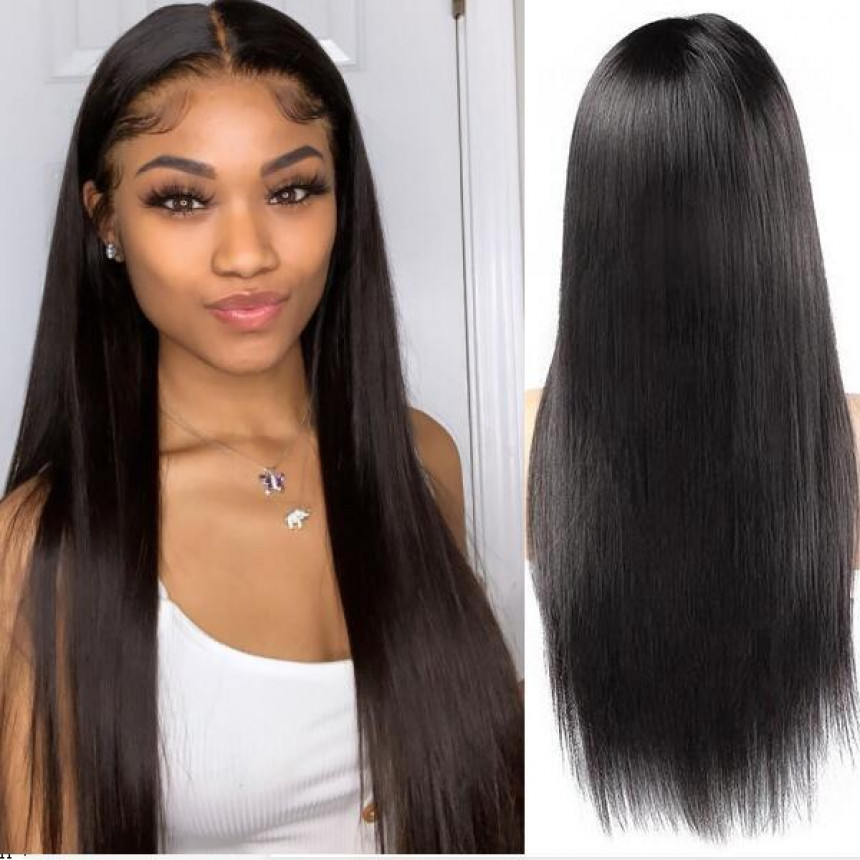 -17 %








Secured Shopping
Best security features, we support Visa, Master.Amex, Paypal and etc.
Free Shipping
Free delivery over $50, ship with DHL, EMS,Fedex express and etc
Free Returns
Hassle free returns, multi warehouses in the US, Hong Kong, Canada, New Zealand
360 frontal straight human hair wig
...................................................................................................................................................................................................................................................................................................
PRODUCT FEATURES
Item: 360 Frontal Wig 150% Density Straight Hair Virgin Human Hair Wigs
Hair Material: Virgin Human Hair Weave, 10A Grade, No Shedding, Tangle Free
Hair Color: Natural Black Color
Hair Grade: Hair, 10A Grade, Straight 360 Lace Frontal Human Hair Wigs, Can be bleached and restyle, dyed
Hair Length: 8 inch - 24 inch are available, Very Soft, Healthy and thick
Texture: Straight Hair, Natural Hairline, Soft, Comb Easily, Minimal Shedding, No Tangle
Pack: 1 Piece Straight Hair 360 Lace Frontal Wig in Hair
...................................................................................................................................................................................................................................................................................................
FAQ
Q1: What is 360 Lace Wig
A: We pre-sewed the 360 frontal & bundles into a wig. It is not full lace, not lace front, which is with lace around. 360 lace wig is with more wefts at top, total wig density is 150%.
With this 360 lace wig you can have the versatility in styling options:
<1> Up-dos and high ponytails
<2> Freestyle parting, so you can part in any desired direction.
<3> No more need to worry about your edges showing or your tracks being exposed!!
<4> You will have more depth in styling options with this trending and revolutionary hair extension piece.
Q2: What Difference Between Lace Front Wigs and Full Lace Wigs
A: Lace front wigs are half made by hand tied and half made by machine,Full lace wigs are 100% made by hand tied.Lace front wigs are more competitive in price,full lace wigs are more realistic and easier to make a ponytail.
Q3: Can I Restyle or Color the Hair
A: Yes. But we'd like to recommend you that too often restyle or dye the hair will dry it out. So please make sure which kind of style or color do you like before you actually take action on it.
How long does a 360 frontal sew in last?
Normally, it may last at least 6 weeks, it Will be more if you treat it nicely. In comparison with conventional weaving bundles, The pre plucked 360 lace frontal with packages can last two weeks without even altering in place should you use a high quality tape or adhesive.
How many bundles do I need for a full head?
Normally 3 bundles with closed or 4 packages With lace closed are sufficient to earn a complete head weave, shorter duration hair follicles are thicker than hair. By the comments from the virgin hair customers, using 12" or not, 2 packages could be more than adequate.
How much does a frontal sew in cost?
What is the Cost of Lace Frontals and Sew-ins? The purchase price of lace is somewhat higher than any extensions only due to the process needed to bring every hair into the lace. The expense of the rectal lace long can vary anywhere between $60-$200.
What is the difference between a frontal and a 360 frontal?
A 360 lace rectal closed, can be known as 360 complete lace rectal closed. Apart from the lace , 360 lace rectal closed goes a ring round the head, making the mind circle more natural and integrated, the lace is adopt the whole mind by 360 level, it's a lot easier to install.
Why do you have to pluck a frontal?
Plucking is the process of utilizing a tweezer To pluck out surplus hairs round the rectal to make it less bulky. A number of decades back, lace frontal aficionados would stone out their frontal the box free of customization. Therefore why actors such as Lil' Kim and Beyonce's hairline used to always seem somewhat off.
Are Frontals good for your hair?
Frontals can protect your hair and advantages From harm when installed and cared for correctly. Daily manipulation and styling of your hair may result in harm, split ends, and breakage. But, frontals assist you avoid breakage and thinning around your hairline.
How many bundles do you need with a 13x6 frontal?
Generally, you will need 3-4 bundles for A complete sew-in, in addition, this is changed according to a lot of things, if you're a wig newcomer and this is the first time to sew 13x6 lace frontal together with packages, we propose you can test it using 3 packages along with a frontal, if that amount is too much for you, you can lower some hair...
Why does my sew in itch at night?
If your hair is pulled too tight throughout the Braiding or weaving procedure, inflammation of hair follicles may grow. If hair is trapped beneath a mass or net of hair without moisture, then the entire scalp becomes ridiculously dry, developing a spread of the fiery itching sensation.
How long do lace fronts stay on?
A lace front wig could be left for up to Six weeks using long term glue. The duration of time a lace front wig could be made on is really suspect upon what products and method were utilized to use the wig, in addition to body chemistry.
How long does hair grow in a month?
The American Academy of Dermatology States That hair grows about 1/2 inch each month normally. That is a grand total of about 6 inches each year to your hair on your mind.
What's the longest hair can grow?
According to a Lot of scientists, most people Can expect to rise between 12 to 36 inches of hair till they achieve their terminal span. That is practically waistlength and outside, and I am willing to wager most girls can grow their own hair longer, but so a lot people neglect to do so.
How many inches of hair do you need to donate?
It is important to follow a company's Donation demands if you would like your hair to be utilized. All of these have a minimal period of hair which may be given, typically ranging from 8 inches to 14 inches. In case you've layered hair, the shortest coating often must fulfill the minimal length requirement.
What is a man's wig called?
A toupée (/ / tuːˈpeɪ/ / too-PAY) is a hairpiece Or semi wig of artificial or natural hair used to cover partial baldness or for theatrical purposes. Even though toupées and hairpieces are generally related to male walkers, some girls also use hairpieces to lengthen present hair, or pay a partly exposed scalp.
Is Ghost bond XL waterproof?
Our Ghost Bond XL bonding paste is Watertight and oil-resistance so you could enjoy being at the moment, rather than being concentrated on your own hair.
Is wig tape waterproof?
Clear, double-sided, medical adhesive tape In strips, skin protected, used to maintain hairpieces into the scalp. Waterproof, higher excellent tape 100 percent No Shine Impact. Easy to use, easy to remove. You may use it for all sorts of hair goods, wigs, toupee, hair piecehair and so forth.
How many bundles do I need for a sew in with leave out?
Three packages for a Whole sew-in typically The magical number. With three packages everywhere from 14″ -- 20″ your weave will probably be complete, flowy, and glamorous. Anything less, two packages will be ideal. In case your sew-in is beginning with spans over 22″ you may want to contemplate four packages to five packages.
How many bundles do I need for clip ins?
CLIP INS:To Clip Ins, you may only need 1 Package if you're merely adding length. You may need 2 packages if you would like a complete appearance and your hair will be left outside. You may need 3 packs of clip inches, if your normal hair will be braided down along with the clip inches will be inserted on top.
How many bundles do I need for a half up half down?
Half down hairstyle. Would you enjoy? It's only need 3 packages of human wave.
What is the best hair to get for a sew in?
Produced from 100% pure hair, virgin textured Hair is your best grade of individual hair weave. Since it's unprocessed and stems from one donor, it may be utilized as its own all-natural hair design and colour. Dsoar now offers four kinds for you to select from. Including freshwater, Malaysian, Indian and Aztec Hair.
How long should I keep a sew in?
A sew-in should just be stored in 6-8 weeks max! In case the sew-in still seems great why if I take it outside? The longer you keep it in, you raise chances of breakage and flaking.
How long does it take to grow hair 12 inches?
According to the CDC, scalp hair develops an Typical of one-half inch each month. If your hair is just two inches long and you are aiming for shoulder span (approximately 12 inches) expansion, which adds up to a bit less than two decades to attain your objective.
Is it bad to sleep with clip in extensions in?
No, you Can't and shouldn't sleep with clip-in hair extensions. Short-term wefts aren't meant for these applications. While they're totally harmless and safe to wear during the day and won't harm your locks, the exact same cannot be said for wearing them .
Can clip on extensions cause hair loss?
No, clip-in hair extensions Aren't able Of causing bald spots or baldness. The normal procedure for hair development is when the follicle produces regular strands of hair which grow out within a couple years, then discard to generate new development.
What is a 360 lace frontal?
Basically, 360 lace Frontal closed, also known as 360 wigs for brief, it's fundamentally a lace headband which has adjustable hooks at the back so it may get comfy and nice without having to use tape or adhesive or perhaps sewing it onto as a lot people do.
How much does a sew in usually cost?
Just how much is that a sew-in? This is determined by a Number of variables, including where you're in the nation and that your stylist is. Broadly , however, the installation service generally ranges from $100 to $600. And that is not including the price of these extensions, which may fall anywhere between $80 to $600.
How do you take care of a frontal sew in?
As a general rule of thumb: no scratching, No extreme scrubbing, no cleaning -- and try to not utilize inferior excellent hair products. Prevent super compact frontals, these comprise frontals with an extremely thick hairline, gray lace or lace that is thick.
Can you get your weave wet in the pool?
Put on a swimming cap to protect your weaves Or hair extensions in the harmful impact of the chlorine and salt , which may loosen and dry them out. Braiding your own hair before swimming may also help prevent drying and damage out of their hair strands.
How long can I keep a wig on?
Wigs which are well-secured could be worn for Up to six months however, should be removed frequently to take care of your wig and organic hair. Finally, how long a human hair wig lasts comes down to how often you utilize it. The less you put on the wig, the longer it will endure.
Can you shower with a wig on?
You learned the appropriate way to Shampoo your wig, so do this, and please, never shower with your wig also, take it off if raining too difficult. The sleeping area, well, you do not wish to leave it all tangled and full of knots from all of the moving around during the night.
Are there any wigs that look real?
There Are Lots of, different wigs however the Three distinct kinds of wigs which will provide you a realistic look are the lace closed wigs, the lace frontal wig, as well as the entire lace wigs. If folks believe that they can realize your own scalp, it makes your wig seem like your hair is growing from your scalp.
How much does a real wig cost?
Human hair wigs price between $700 - $2000. These are the highest quality wigs so that the price could be higher than another wig types. These rates are somewhat higher since they're real hair wigs.
How many bundles do I need for a wig?
If your wig is going to be brief ranging between 8 To 14 inches, and then you are going to need two packages. But if you would like it more at the 14 -- 22-inch selection, then buy three packages.
Should hair and closure be the same length?
You Probably want to Purchase a Closure Shorter than the amount of the remaining part of the hair. But in the event you have more hair extensions that the Closure span is down to taste. You can choose longer duration closures as there are no definite rules in regards to hair.
How much does it cost to make a wig with real hair?
The price to Construct a wig with All the Hair supplied is 1,000.
Can you make a wig with two bundles?
How many packages desired using a frontal to produce a wig? If You're Getting 10-18 inches or 16 inches, two package deals with lace will suffice. Hair span beyond 16 or 18 inches, so I'd suggest you receiving 3 packages, therefore out of a 16 inch, 18 inches to approximately 22 inches, 24 inches, 3 packages will probably suffice.
Is 100g of hair extensions thick?
For fine to medium hair, 100 to 125 g Of hair extensions can do the task, with moderate to thick hair appearing at approximately 125 to 175 grams. In case you have very thick hair, approximately 150 to 200 g will be crucial for adding around 12 inches in length.
What are the best hair extensions for fine thin hair?
Tape in hair extensions are a comparatively Newer technique as well as the most appropriate for girls with fine or thin hair. The tape extensions are secured for your natural hair with tape (secured like sandwiches between your hair) and therefore are 1.5" wide wefts implemented row . The tape wefts and lightweight and thin, leaving no harm.
What is considered long hair?
Long Hair Anything under shoulder length Is regarded as long hair. And just how many measures of it you can find! Continue reading to find your perfect cutting point. Collarbone span is right under the shoulder and provides the hair an excess few inches of motion.
Can you put your hair up if you have a closure?
Normally, the lace closed does not offer Comfort when it comes to styling your extensions or wigs. Your hair can not be dragged into a ponytail using a lace closed, but this isn't true with the 360 lace frontal wigs that allows you to pull your own hair back into a simple ponytail and design it in numerous ways.
Can you wash a sew in with closure?
About the question of if the 6x6 could be Washed, the solution is unquestionably yes. The very best 6x6 lace front closure has to be washed prior to and throughout sporting. It's essential to wash the 6x6 weave closed for the very first time it came, this are able to continue to keep the new hair wash and be sure that the healthful state.
How is a hair weave done?
Tracking involves the braiding of a Individual's natural hair. The hair is then sewn down along with the hair weft Extensions are stitched on the braids. A weave may include a few monitors, or The entire head could be braided for a complete head weave. Having a Complete head weave, The braids are stitched or covered with a web.
Maintenance Manual:
1. Wash and deep condition hair regularly,one/two weeks a time is OK.
2. Detangle the hair gently by hands before washing to prevent shedding.
...................................................................................................................................................................................................................................................................................................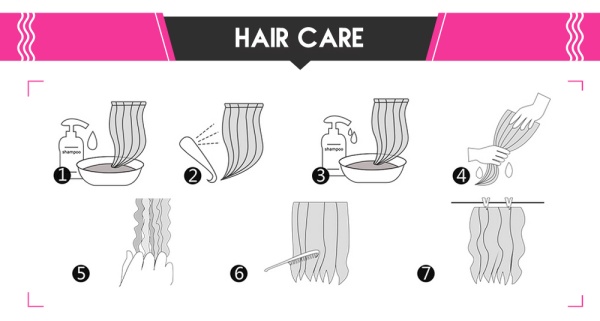 1.Be ready for everything and wet the hair with warm water
2.soak the hair with mild shampoo for a few minutes.
3.Rinse the hair in clear water once.
4.Do it again to make sure the hair is clean.
5.Cover the hair with the towel to soak up the water on it.
6.Move down gently to comb the hair straight to the ends.
7.Hang the hair with the weft open and air-dry it and curls hold well.
Stock:

3 only

Model:

360-frontal-wig-180-density-straight-hair-virgin-human-hair-wigs

SKU:

360-frontal-wig-180-density-straight-hair-virgin-human-hair-wigs

ISBN:

360-frontal-wig-1
Hurry, this offer ends in: