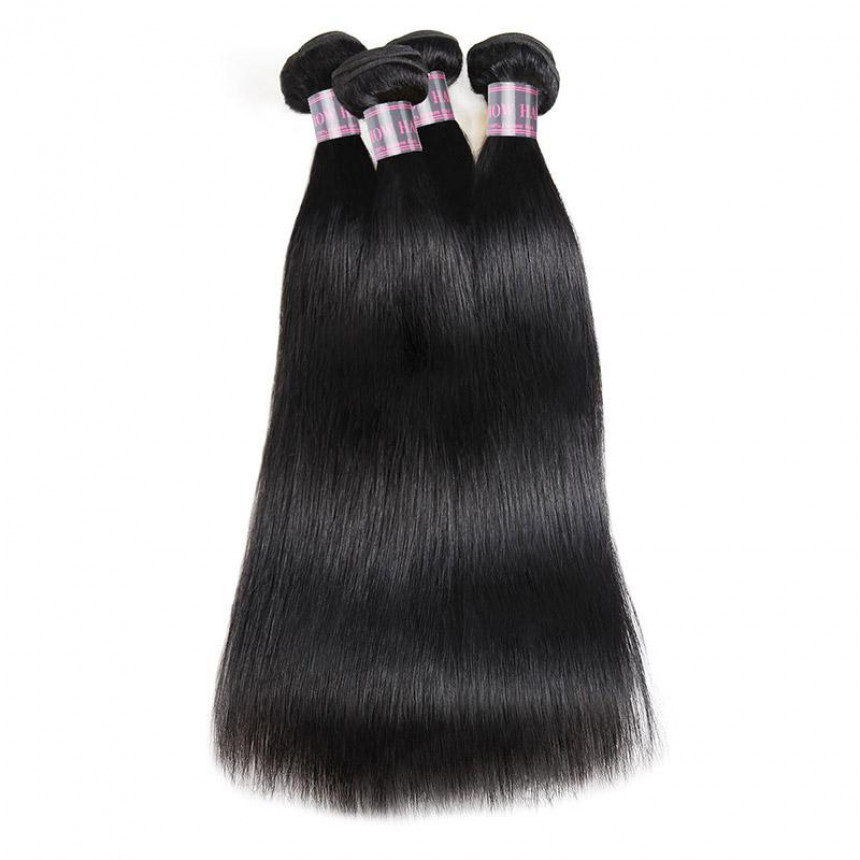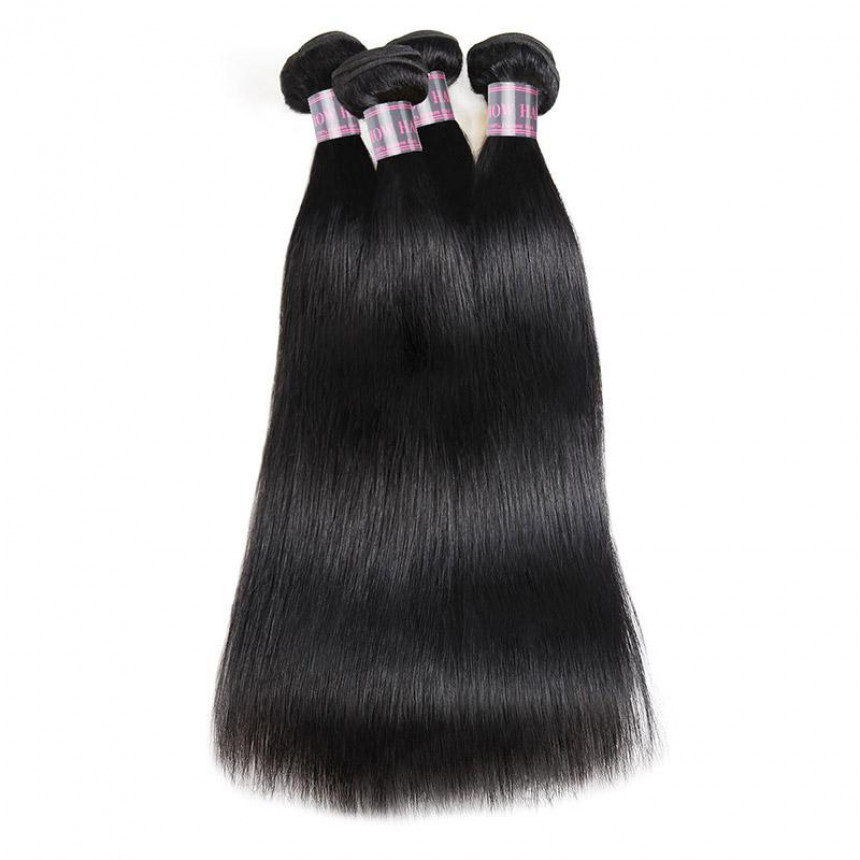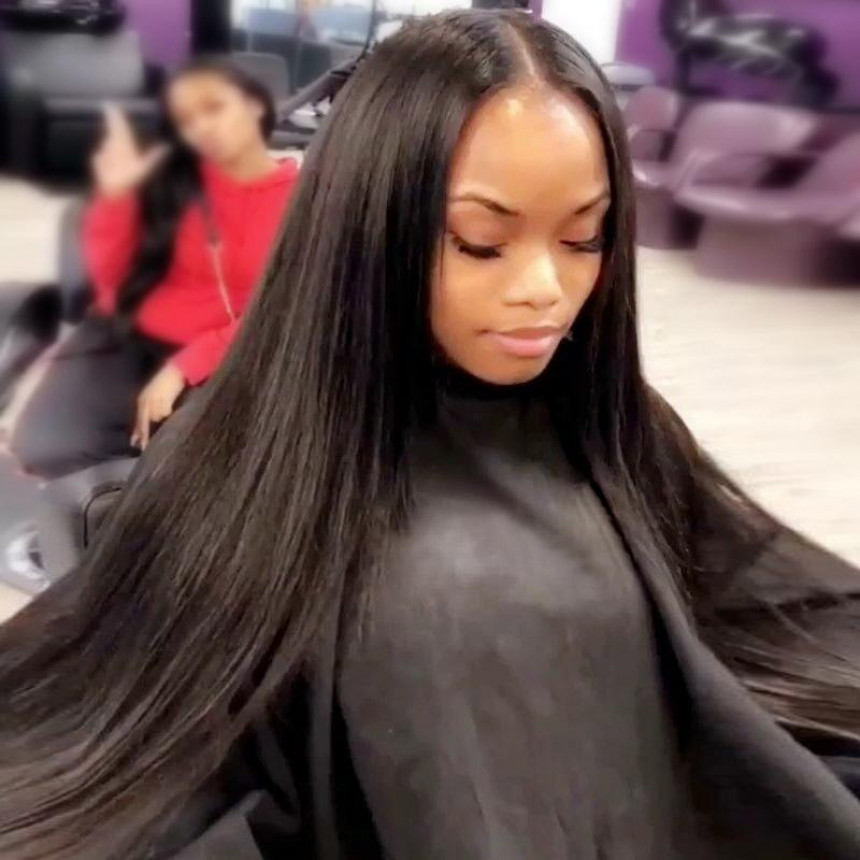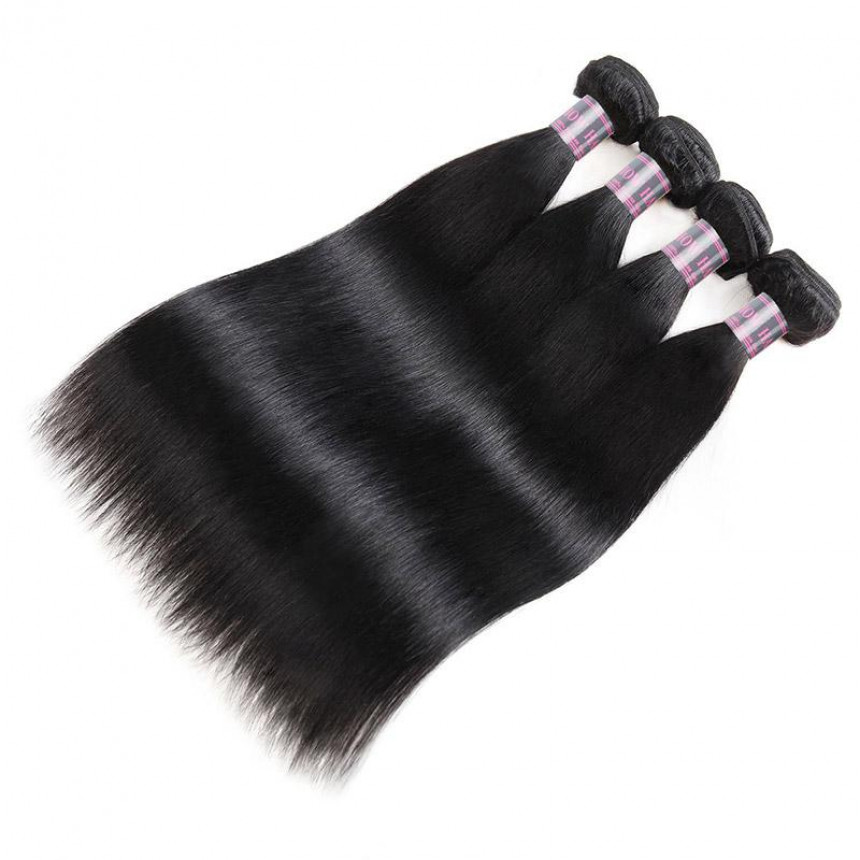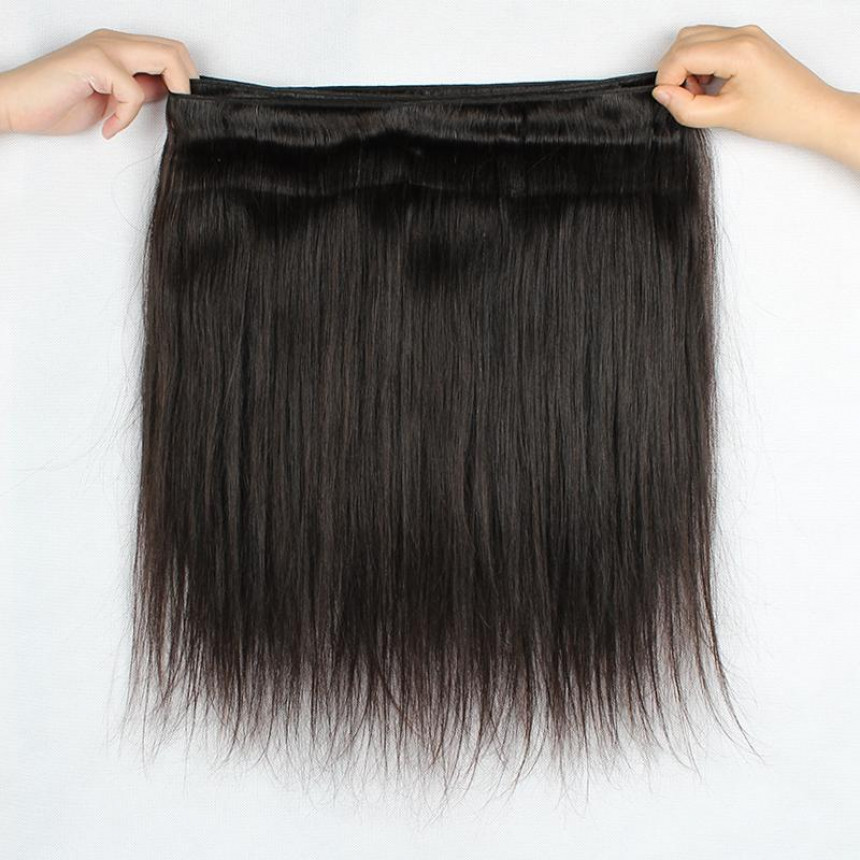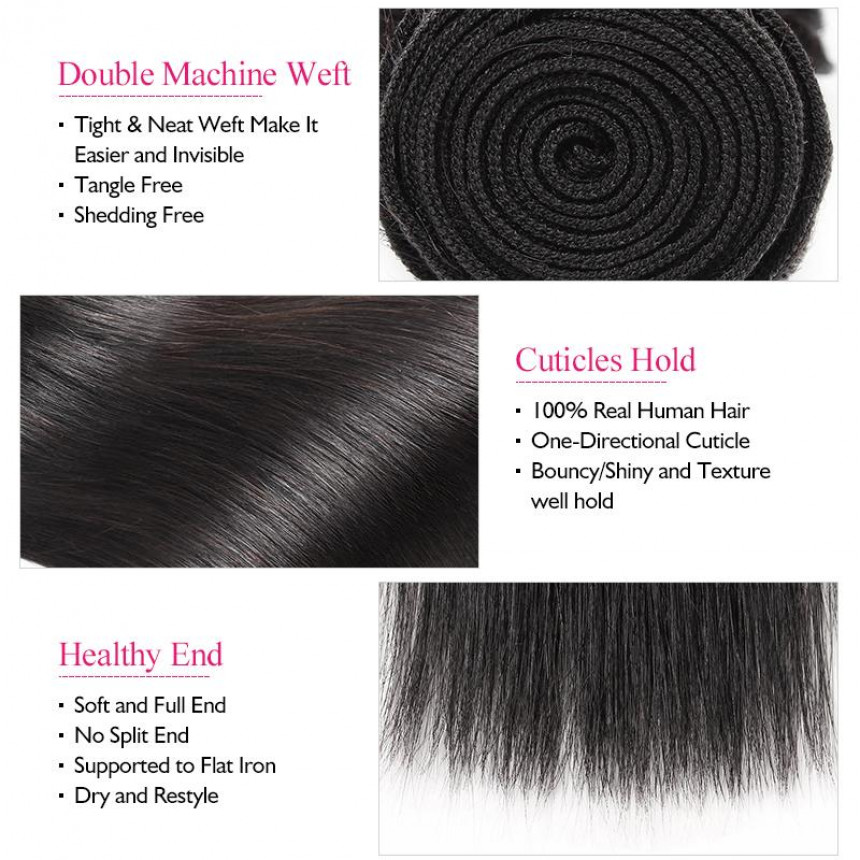 -20 %





Secured Shopping
Best security features, we support Visa, Master.Amex, Paypal and etc.
Free Shipping
Free delivery over $50, ship with DHL, EMS,Fedex express and etc
Free Returns
Hassle free returns, multi warehouses in the US, Hong Kong, Canada, New Zealand
Brazilian Straight Hair Weave 4 Bundles Remy Human Hair Extensions
Brazilian Straight Hair Weave 4 Bundles, 8-28 Inches, Double Weft 100% Virgin Remy Human Hair Extensions, Can Be Curled Permed. No Shedding No Matting No Tangle, Long Lifetime.
Hair Material: 100% Unprocessed Virgin Human Hair Weave

Hair Texture: Straight

Items/Package: 4 Pcs Hair WeaveHair Length: 8-28 Inches In Stock

Hair Weight: Hair Weave:95g-100g/Piece

Hair Color: Natural Black

Quality: Machine Double Weft, Soft, No Shedding, No Tangle

Features: Can Be Dyed & Permed & Bleached
FAQ
What's a #4 hair colour?
Level 4 is your hair colour level that's represented as"dark brown". It's among the most frequent all-natural hair colours and also quite commonly seen in hair dye.
Can you wash packs before dying?
Prior to starting, ensure that your extensions are free and clean from product buildup. Leave the hair slightly moist until you dye it. If the hair is brand-new, you do not have to wash it.
What is a Level 5 in hair color?
Level 5 is a word for moderate brown but may also refer to the medium-dark reddish shades. Level 5 hair may be flattering on anybody using a natural hair colour from Level 2 to Level 7.
What happens if you dye synthetic hair?
Under the effect of this compound, synthetic strands merely"burn ." Modifying the colour of artificial hair with chemical dyes is dangerous and harmful to them they will grow to be rather delicate and completely unsuitable for additional use.
Would you dye a wig whenever it's in your mind?
It is possible to use exactly the exact same hair dyethe exact same programmer, and also the very same tools to dye your wig because you'd normal hair. Remember that hair dye won't work on synthetic wigs.
Which are the very best natural looking wigs?
For your most natural-looking wig, then elect for one made from human hair. As it is real, it drops and drops exactly the exact same manner natural hair really does.
Why are wigs expensive?
Human hair follicles are more expensive since they must be custom made, and they are made from human hairfollicles. This type of hair will generally last more than the synthetic wig, and should you buy ideal hair, it may last for more than a year.
Is wearing a wig weird?
No. It's totally fine to put on a wig especially in the event that you've lost your own hair or desire a new hairstyle. Wearing a wig is a great way to pay your own hair or conceal alopecia or balding. And in case you've got irregular development of hair, wig or extensions help you provide a better hair appearance.
What are the best wigs for thinning hair?
If you're concerned about your hairline receding or receding towards the front on your own hair then lace front wigs are a wonderful alternative. These wigs for women with thinning hair are ideal since they give the look of a true hairline, providing the wig a more natural impact.
How can I dye my black hair light brown naturally?
"You must use a colour remover or lightener at first to eliminate the black layer on top of a brownish color." But if your hair is naturally black, then you can quickly go in the procedure of moisturizing your hair without raising any preceding dye--however, the hair may simply lighten a lot without bleach, along with your...
Are lace front wigs the best?
These wigs are better as they've got an invisible hairline, watch movie for specifics. Lace front wigs are often more light weight and considerably more comfy than a typical wig. You generally have more flexibility to design it distinct manners that also increases the imperceptible nature and organic appearance!
Can full lace wigs damage your hair?
Provided that you control it nicely, the pre-plucked complete lace wigs won't bring any harm to your own hair and scalp. To put it differently, you need to follow a few ideas to avert the harm from sporting the most effective full lace wigs.
Are glueless lace wigs better?
Glueless wigs comprise of elastic straps at the back along with a ribbon at front that runs along the outside of the hairline (as shown below). They can be safer to use and simple to use for hours. The best part is they are benign and you can eliminate it effortlessly without leading to any mess to a natural hairs.
Which is better full lace or lace front?
Lace front wigs have just a tiny portion of lace may well protect the hairline, full lace wigs possess the whole lace cap foundation, can totally cover the whole head. 2, Capability to resist tearing differs: The capability to resist ripping of lace wigs is greater than lace front wigs due to the lace area.
Why does my wig itch so bad?
A badly preserved wig is much more likely to trigger itching. As your wig endures wear and tear, strands of hair may return throughout the foundation, which could also cause itching. You can help decrease this trend by brushing and cleaning attentively and frequently checking for stray hairs and eliminating them.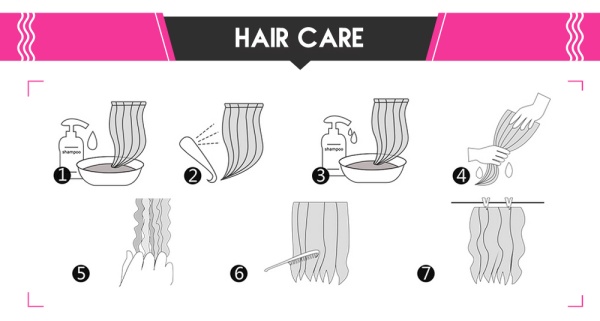 1.Be ready for everything and wet the hair with warm water
2.soak the hair with mild shampoo for a few minutes.
3.Rinse the hair in clear water once.
4.Do it again to make sure the hair is clean.
5.Cover the hair with the towel to soak up the water on it.
6.Move down gently to comb the hair straight to the ends.
7.Hang the hair with the weft open and air-dry it and curls hold well.
Stock:

6 only

Model:

brazilian-straight-hair-4-bundles

SKU:

brazilian-straight-hair-4-bundles

ISBN:

brazilian-straigh
Hurry, this offer ends in: