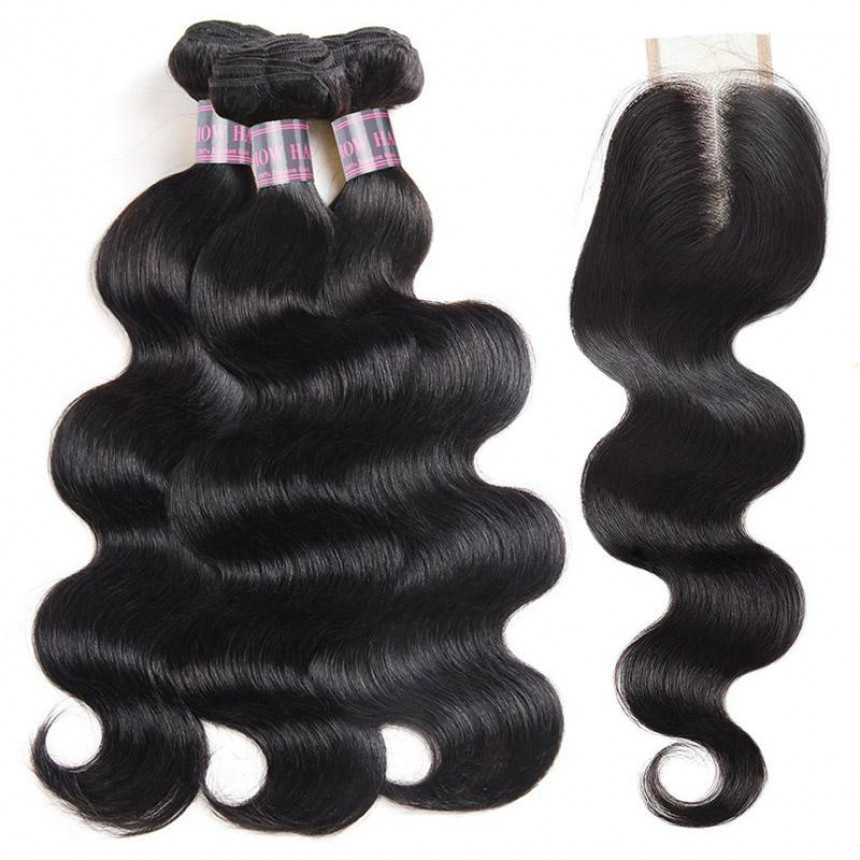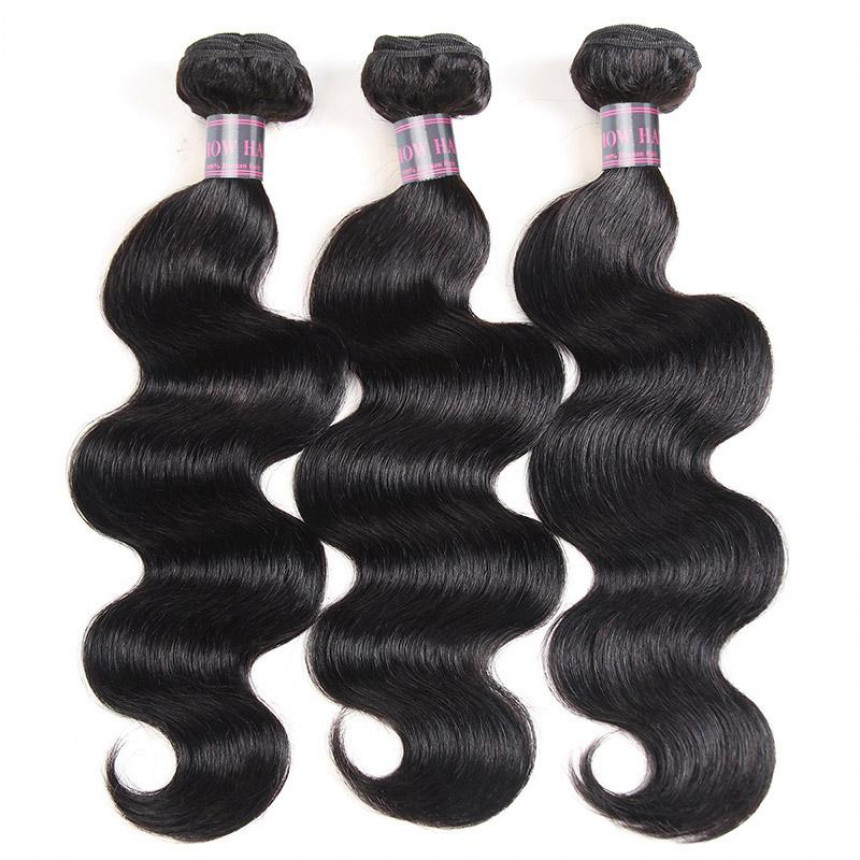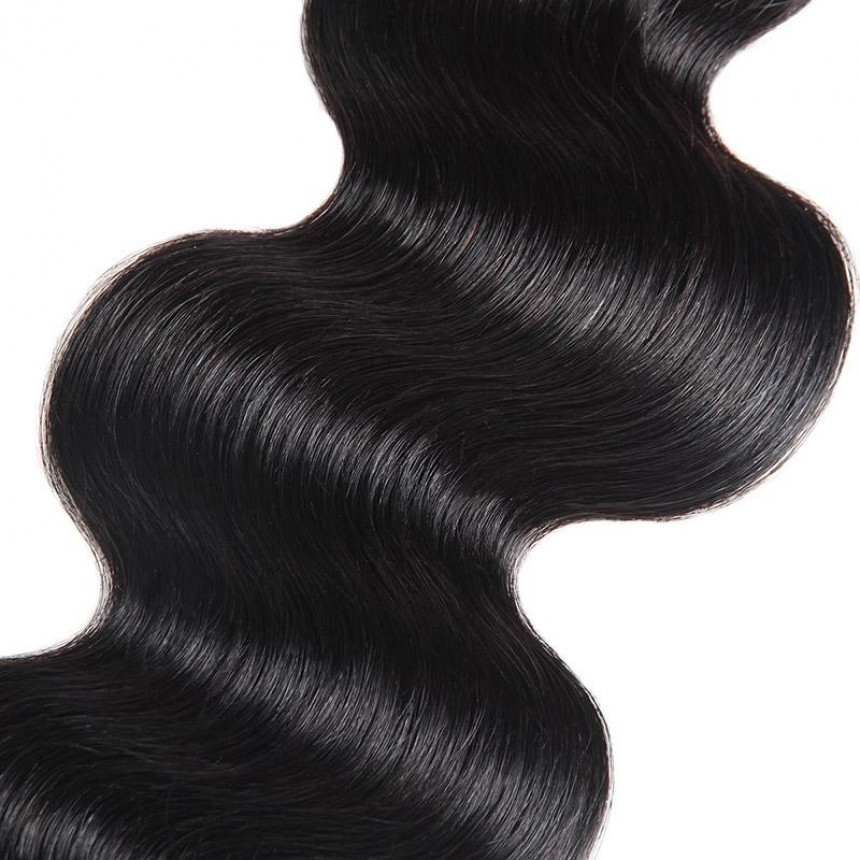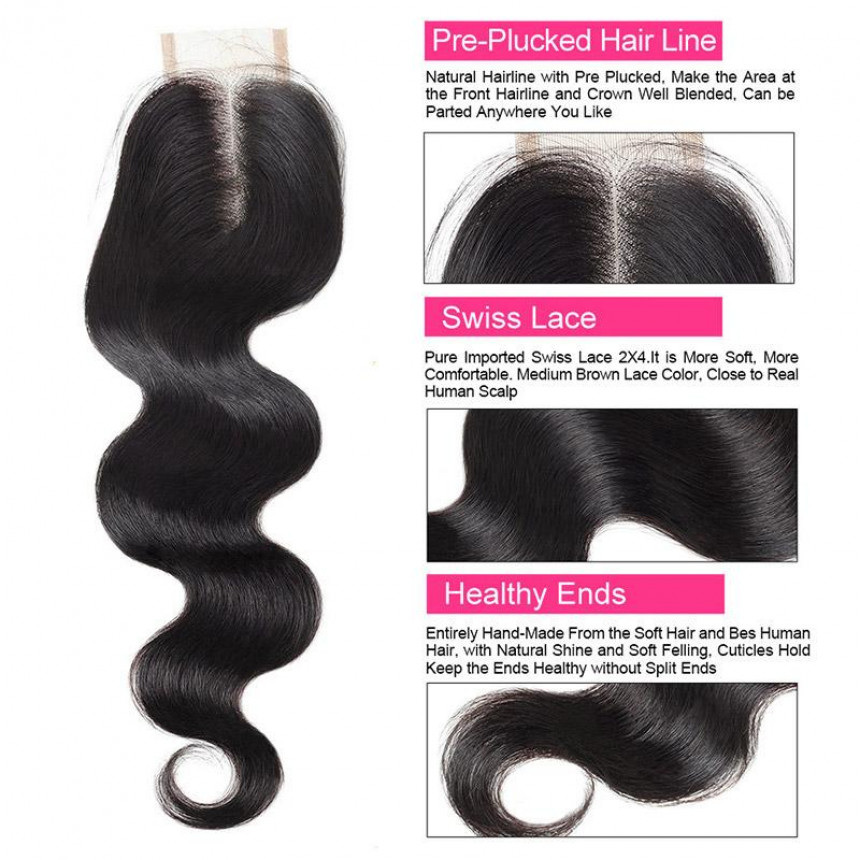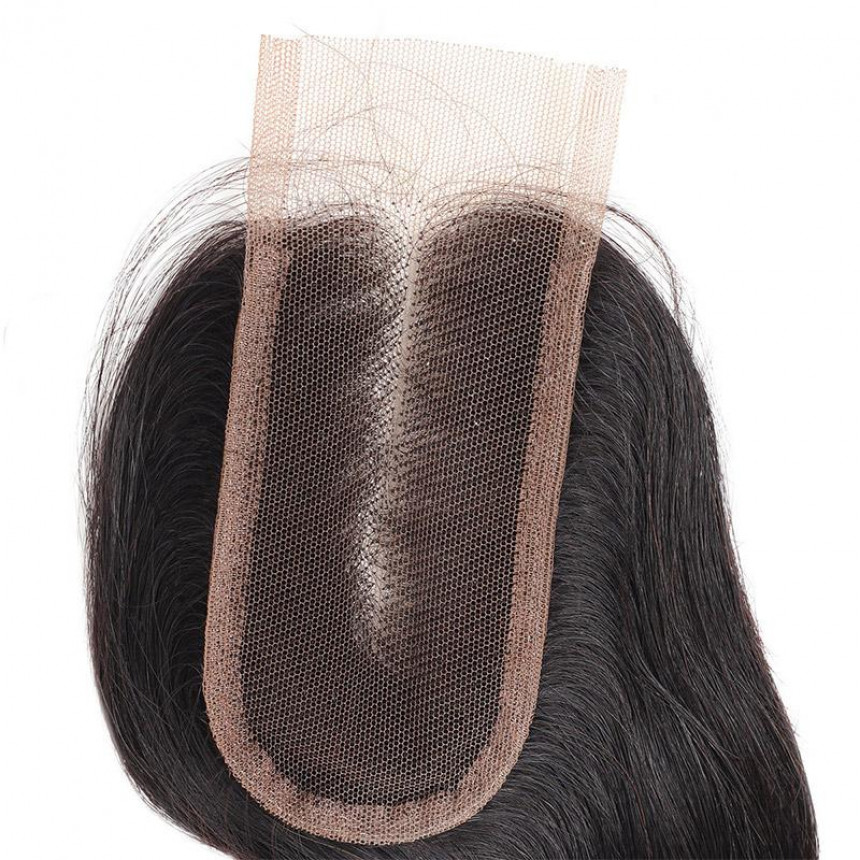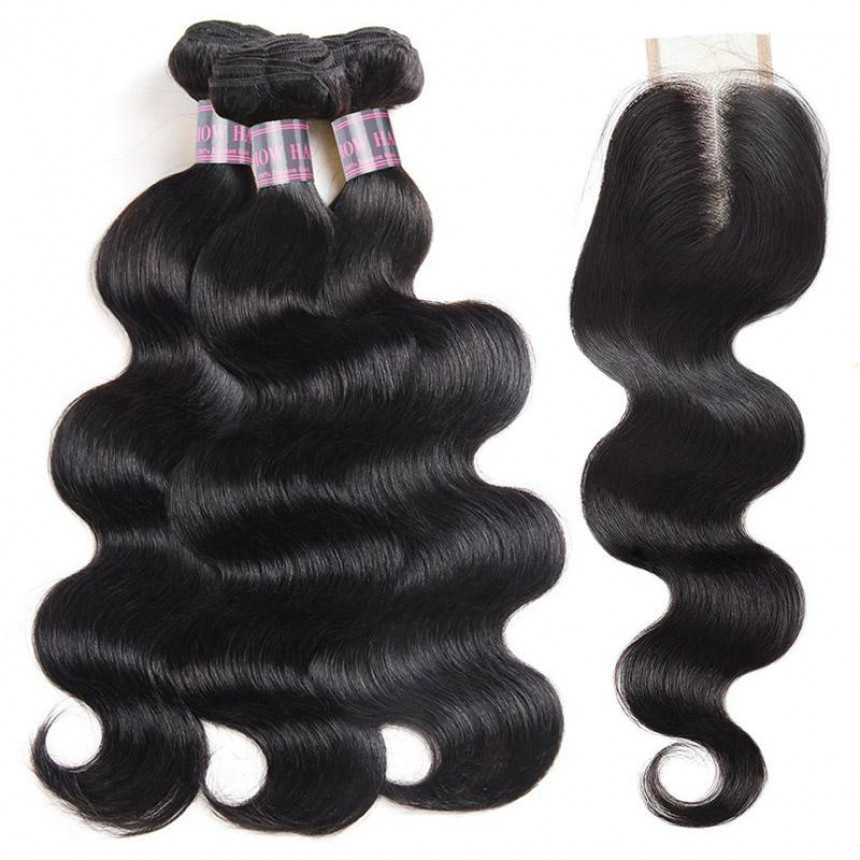 -20 %






Secured Shopping
Best security features, we support Visa, Master.Amex, Paypal and etc.
Free Shipping
Free delivery over $50, ship with DHL, EMS,Fedex express and etc
Free Returns
Hassle free returns, multi warehouses in the US, Hong Kong, Canada, New Zealand
affordable brazilian body wave hair bundles with baby hair 3 bundles hair weave with 2x4 lace closure
Brazilian Body Wave Hair Bundles With Baby Hair 3 Bundles Hair Weave With 2x4 Lace Closure High-Quality Cut From Young Girl Donator 100% Virgin Human Hair Long Lifetime Durable Natural Color Hair
Hair Grade: Hair 100% Unprocessed Virgin Human Hair Weave
Hair Texture: Body Wave
Items/Package: 3 Pcs Hair Weave & 1 Pc 2*4 Lace Closure
Hair Length: Hair Weave: 8-28 Inches In Stock;2*4 Lace Closure: 8-20 Inches
Hair Color: Natural Black
Quality: Machine Double Weft, Soft, No Shedding, No Tangle
Features: Can Be Dyed & Permed & Bleached
------------------------------------------------------------------------------------------------------------------------------------
FAQ
What's the difference between Malaysian and Brazilian hair?
1Brazilian hair is straight or wavy, class has high sheen and holds a glow well. 4Peruvian hair can be straight, wavy,or curly, is silky has a moderate luster, and holds a curl.
Is Malaysia better than Brazilian?
Malaysian wavy hair can be considered heavy or thick while compared with Brazilian hair loss. It is extraordinarily silky and has a gorgeous natural glow. Malaysian hair has a gorgeous wave pattern that blends with medium and class textures. Malaysian wavy hair really is top-notch for African/Afro-American ladies.
What is the difference between Cambodian and Malaysian hair?
If it comes to length, there's a slight difference between Cambodian hair vs Malaysian one. However, in general, you've got the same recipe to gauge how many bundles you should buy.
Can you wash Malaysian hair?
Before you bathe your Malaysian body wave hair weave, you ought to make sure it's free-flowing and free-tangle. Then add cold water slowly and slowly to moisten the entire body wave weave. Use good quality shampoo to clean your hair, gently wash vertically in one direction only.
Does Malaysian hair hold curls?
It holds curls beautifully and curls when moist. Malaysian Hair - Malaysian hair at first can appear excessively shiny but after the first 2/3 washes, the glow lessens considerably to take on a more natural look. Curls will not loosen or fall with time but maintain their form for the entire day.
Does Brazilian straight hair curly when wet?
Virgin hair will recover its natural curl or wave pattern when moist. It's necessary to keep in mind that just because the hair will get wavy or curled when wet, that does not mean that it is virgin Remy hair. There are a number of lines that offer moist and wavy hair that's neither Brazilian or maybe not.
Do you need 3 bundles with a closure?
Frontal Or Closure: Closures are generally 4 x 4 inches. You'll have to use no less than two packages with your own closure. Since the frontal will pay for a huge part of your head you may normally just want 2 -- 3 packages based on the length and style.
Can you use a frontal as a closure?
Lace Frontal is a favorite sort of closing hairpieces. They arrive in sew-in or secured installments. Lace frontals will be able to allow you to reach a natural appearance. They're often 4 inches into the trunk and 13 inches round, covering your own hairline ear to ear.
What length should closure be?
You Probably would like to obtain a Closure shorter than the amount of the remaining part of the hair. By way of instance if you're purchasing all of 12" hair then you likely would not purchase a 16" closure. But in the event that you have more hair extensions that the Closure span is down to taste.
What is a 4 * 4 closure?
What's a 4x4 closure. The 4x4 lace closed Is like the 5x5 lace closed. A 4x4 closure can also be placed at the Center Front of the mind, the 4x4 human hair closed sews with the hair Bundles may also bring a natural and gorgeous hairline to individuals.
Should I get all my bundles the same length?
If You'd like a very full appearance of similar Lengths you need to get the majority of the hair follicles the exact same length. To get a layered look all of the lengths could differ but should stay in ascending sequence, e.g 16", 18" and 20". If you're buying 22" or more, we normally imply a fourth package of hair could be required.
Is 100g of hair enough for a full head?
To extend the hair of the Whole head, Usually we want 100g-150g of hair, but to include quantity, 50g-100g is sufficient. Our human hair expansion weights 100grams, plesse select 2 sets if you wan na na a complete volume. Tape in extensions could be re-used by simply incorporating fresh tape, may be re-used a few times.
What is hair closure length?
A lace closure is generally a 4×4 slice, Round temple to temple dimensions. It is 4 inches long and 4 inches broad, such as a perfect squarefoot. Normally lace closure includes three distinct parting fashion: centre part, completely free component, and three components for you to pick.
Can you use a frontal as a closure?
Lace frontal is a popular type of closure hairpieces. They arrive in sew-in or secured installments. Lace frontals can help One to achieve a natural appearance. They're often 4 inches into the trunk and 13 Inches across, covering your back to ear.
Do lace frontals damage edges?
Lace frontals Can Harm Your hairline They Last between two to four weeks without having a retouch. The longer time period your lace frontals need to remain installed can create it irritate your skin and seriously harm your hairline or split your borders.
How do you take care of a closure?
To clean your uninstalled closed, hold your Hair closure in the bottom as you combine it with lukewarm water. Then employ a sulfate-free shampoo from root to ends. Rinse completely with water and state it precisely the exact same way. Let your hair closed air dry .
Why do Frontals itch?
In case your lace entrance is itchy It Might Be As your normal hair beneath the wig is filthy. You might have a build-up of hair goods, sweat or sebum in your scalp. This buildup can irritate your scalp and clog your hair follicles leading to an itchy feeling!
Is a frontal a wig?
A frontal identifies a hairpiece that includes a Strip of material which runs from ear to ear. It normally extends 13 inches and extends about 5 inches making a half-wig of types. It is typically sewn onto packages, but you may also use it to earn a complete wig.
Is it OK to wear a wig everyday?
All herbaceous plants deteriorate/wear out as time passes. If You are wearing your wig daily, a synthetic wig will wear out at approximately 4 - 6 weeks plus also a human hair wig will wear out over a year. If you are still considering wearing wigs then period is over, you are able to change your style when you purchase a new wig.
Is it OK to wear a wig without a wig cap?
Though sock caps are usually a one-size Matches all, some wig-wearers discover that a wig cap feels tight beneath the wig. For women suffering from this, we propose They Are better off wearing A wig with no wig cap to get a more comfy wig-wearing encounter.
What is a hair closure?
A closed is a hair piece That's usually Made from silk or lace, though lace is the a lot more common option. The hair bit is attached to your cornrow foundation and fastened around the perimeter so as to help protect your hair and improve its appearance. Hair closures tapes.
What's the difference between a 360 frontal and a closure?
Material: Lace frontal closing consists of Of a ear to ear stretch of lace which has hair attached. While 360 rectal closed is a lace headband with hair attached to it. The two closures and frontals are generally made with lace or silk.
How long do glueless Frontals last?
"Glueless Frontal And Closure" Disadvantages: Lasts about 4-5 days necessitating A great deal of upkeep; May break borders if your brow is not large enough to put properly on skin and when not removed correctly.
Why are Frontals high maintenance?
Frontals are high maintenance. your install Will seem great since your Stylist required a great deal of time to set up and personalize it to suit you. If you aren't great with fundamental maintenance a gallbladder might well not be for you since they need a good deal of attention.
Can you sew in a 360 wig?
A:You can definitely use a 360 lace Frontal sew in provided that your hair is long enough to hold to braid and you're able to sew the lace properly. Additionally, you do not need any exit. You might also attempt to create it like a 360 lace wig therefore that it's a lot easier to carry it off in the night and keep it.
How long does a 360 frontal last?
Normally, it may last at least 6 weeks, it Will be more if you treat it nicely. In comparison with conventional weaving bundles, The pre plucked 360 lace frontal with packages can last two weeks without even altering in place should you use a high quality tape or adhesive.
Can you straighten a curly sew in?
So can the curled hair be straightened? The Answer is YES possible. Regardless of What textures human hair You're wearing, you Can straighten it however, the assumption is that the hair is real human hair, because Other substances, such as synthetic hair, will probably be melt when heating it.
How do I give my wig volume?
To get the best results, take about a 2-inch thick part of your wig. Lift up the strands so the ends are over the roots of this wig. Then choose your comb and pull it in the ends of the wig straight towards the origin. The thicker the comb, the more volume you may reach!
Is sew ins good for natural hair?
Actually, sew-ins can help the hair to grow. Sew-ins protect the pure hair and protects it from harm from environmental variables and styling gear. Possessing a sew-in also suggests you don't need to clean your own hair or design it more frequently.
Is it bad to pat your head when it itches?
Many, utilize the"tapping their mind" Treatment in order to eliminate the itching, even although not messing up their own hairstyle or scalp. Many girls can be observed doing it regularly during the day, however the question remains: can it be damaging your mind? The brief answer is that it's quite unlikely.
How do you stop your head from itching with a sew in?
Shampoo and condition your hair completely Prior to getting your sew done. Throughout the setup, ensure that your braids are yanking in the own scalp and the wefts of extensions aren't sewn too closely. Appropriate shampooing at biweekly can help stop itchiness from occurring!
Do you sew through the weft or around it?
Never sew throughout the weft, sew it around. Sewing throughout the weft can lead to damage and losing. Machine wefts are stitched with lots of threads and strengthened many times for durability. Machine wefts are more typical and may be cut anywhere.
How long does a weave ponytail last?
Sew In hair extensions are fairly permanent And would continue you anywhere between 6-8 weeks. It's advised that the maximum time you need to have a complete weave is 4 weeks because it might influence the development of your normal hair.
Why is my weave shorter?
Dry/Split finishes causes the hair to split and You'll discover your weave becoming shorter. Washing your weave frequently can create the weave to eventually become dull; particularly if you're washing it with shampoo. The same as our actual hair, shampoo may create the glow to become sterile.
What is lace closure?
A lace closure can be used to reestablish a Natural glow from your hairline. It normally measures to approximately 4 inches by four inches and can be normally sewn into position.
What's the biggest lace closure?
The lace magnitude of a 13x6 lace closed is 13 Inches width over 6 inches back. The policy area of this 13x6 frontal is your largest, it may protect your head from 1 ear to the next ear, so the 13x6 lace is also known as as a half vest.
Do lace frontals damage your edges?
Lace frontals Can Harm Your hairline They Last between two to four weeks without having a retouch. The longer duration of time that your lace frontals need to remain installed will allow it to irritate skin and seriously harm your hairline or split your borders.
What's the best lace front glue?
Best for Active Men and Women. Extreme Cream Adhesive. Courtesy. Lasts 2 to 4 Weeks. Ultra Hold. Courtesy. Best for Maximum Hold. Glued Blasting Freeze Hairspray. Got2B amazon.com. 4 Bold Hold sandpaper. Courtesy. 5 Ultra Glued Invincible Styling Hair Gel. Got2B amazon.com.
How can I protect my hairline?
Moisturise all portions of your hair Frequently as you can. This may seal your own hairline and protect it from harm. Lower the amount of warmth you expose your own atmosphere into. Hair dryers, flat irons and blow-dryers, among other heating tools may make a mess of the hairline.
Can you part a lace closure anywhere?
Why do you require a lace closed? The best Weave-based hair must incorporate a few bundles and a closed. Since a closed was designed to provide the look of a natural scalp, you are able to part your hair nearly anywhere you want.
What is a transparent lace closure?
A lace closure/frontal is really a Lace closure/frontal created with lace. Frontals are almost imperceptible sheer lace cloth running along the hairline and are intended to mimic a more natural looking hairline letting the hair to be styled at a dragged back fashion or away from the face.
How long can you leave a glued wig on?
Some adhesives are short term, while some Can maintain a necklace that is glued for many months (4-6 weeks ). You need to pick the best adhesive, or it'll damage your borders. Ordinarily: A lace front wig may be left for up to six months using long term glue.
Can you sleep in a front lace wig?
As among the best baldness Businesses, we Generally urge to eliminate the hair lace front wigs with infant hair when sleepingthis can't just shield your 100 human hair lace front wigs but also assist your normal hair and scalp perspiration. So eliminating the entire lace front wigs human hair nightly is suggested.
What is 6x6 lace closure?
A 6x6 closed is a piece of 100% human hair Closure that the lace size is 6x6 inches, which is to say, the 6x6 lace front Closed can cover your head at 6 inches diameter and 6 inches span. A Closed 6x6 is generally placed in the front of your mind.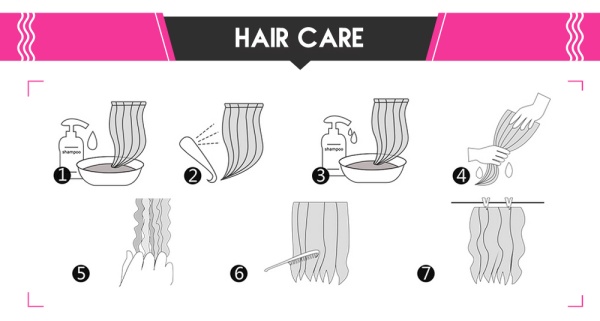 1.Be ready for everything and wet the hair with warm water
2.soak the hair with mild shampoo for a few minutes.
3.Rinse the hair in clear water once.
4.Do it again to make sure the hair is clean.
5.Cover the hair with the towel to soak up the water on it.
6.Move down gently to comb the hair straight to the ends.
7.Hang the hair with the weft open and air-dry it and curls hold well.
Stock:

9 only

Model:

brazilian-body-wave-hair-bundles-with-baby-hair--3-bundles-hair-

SKU:

brazilian-body-wave-hair-bundles-with-baby-hair--3-bundles-hair-

ISBN:

brazilian-body-wa
Hurry, this offer ends in: