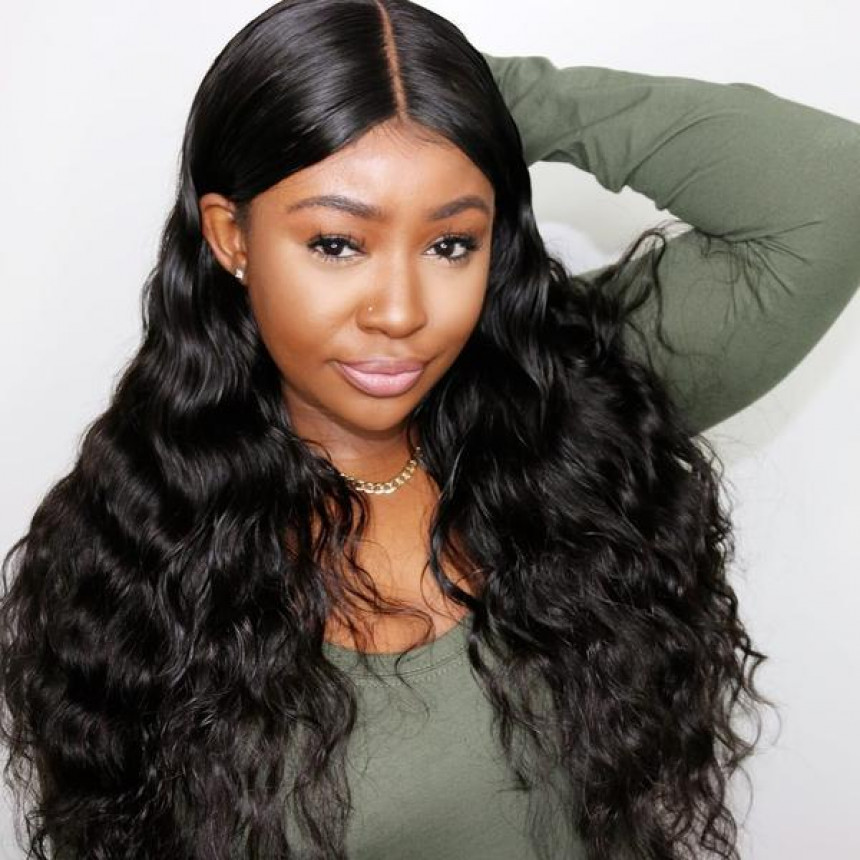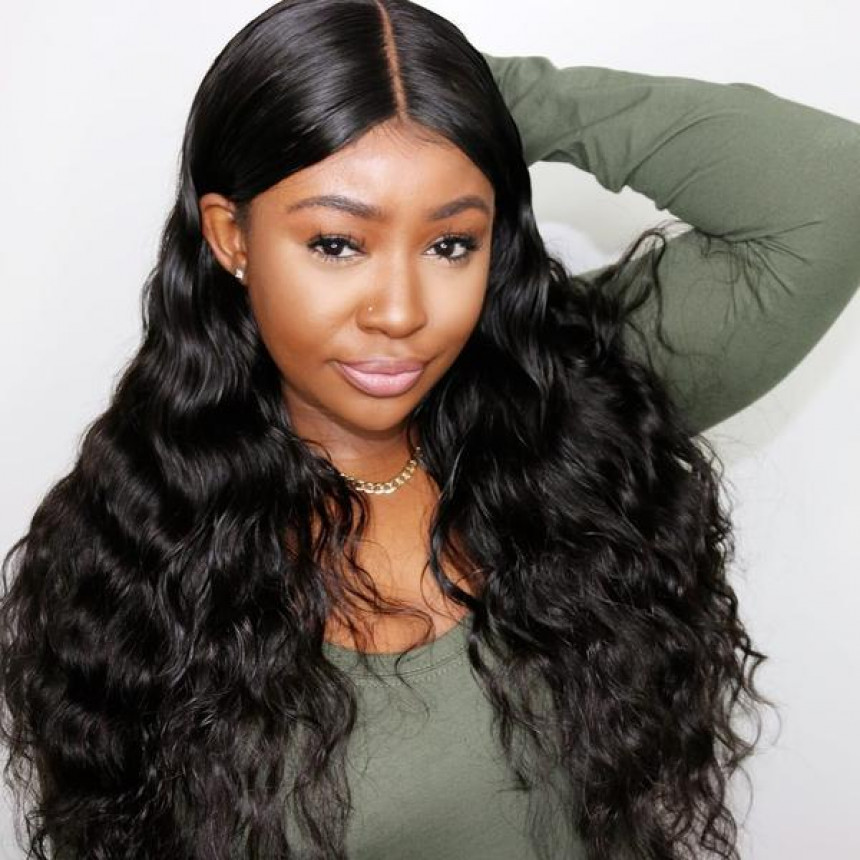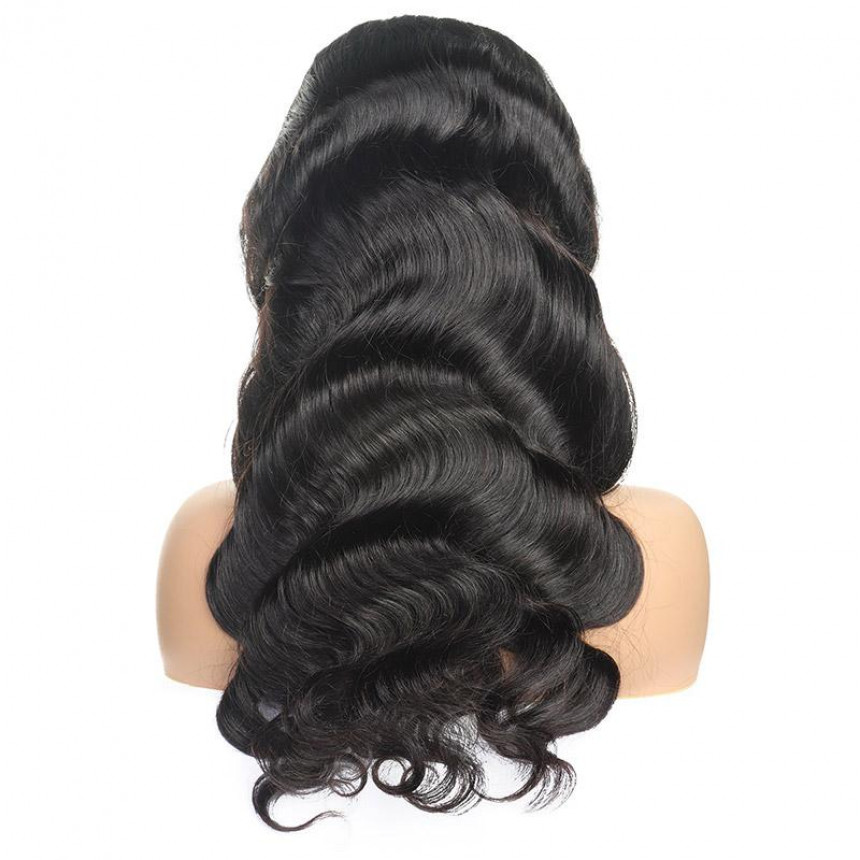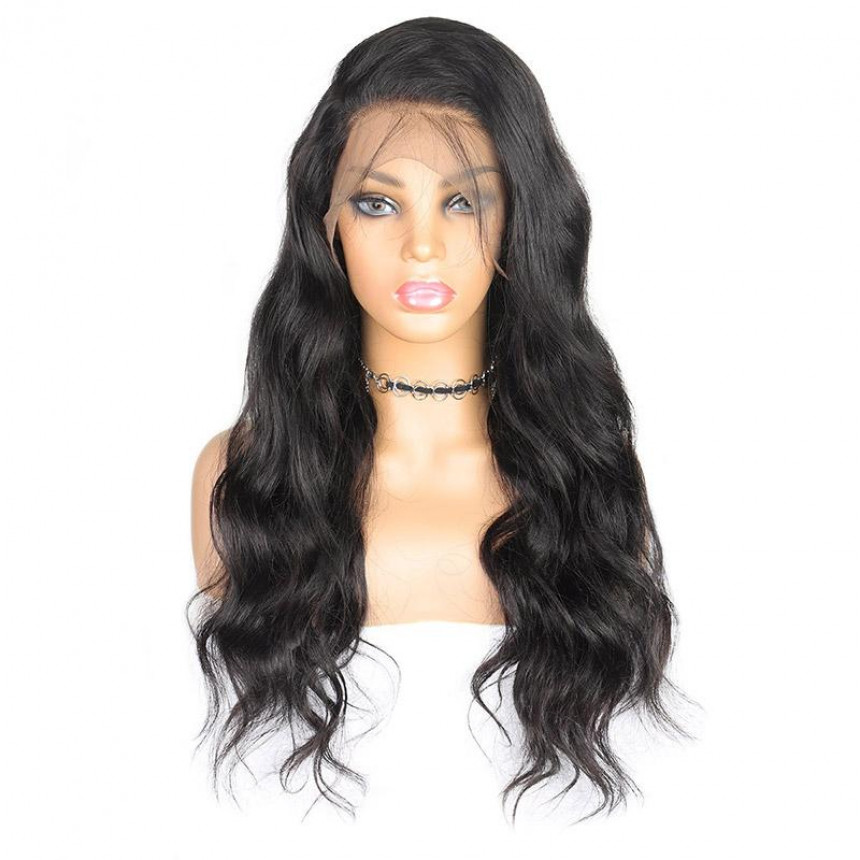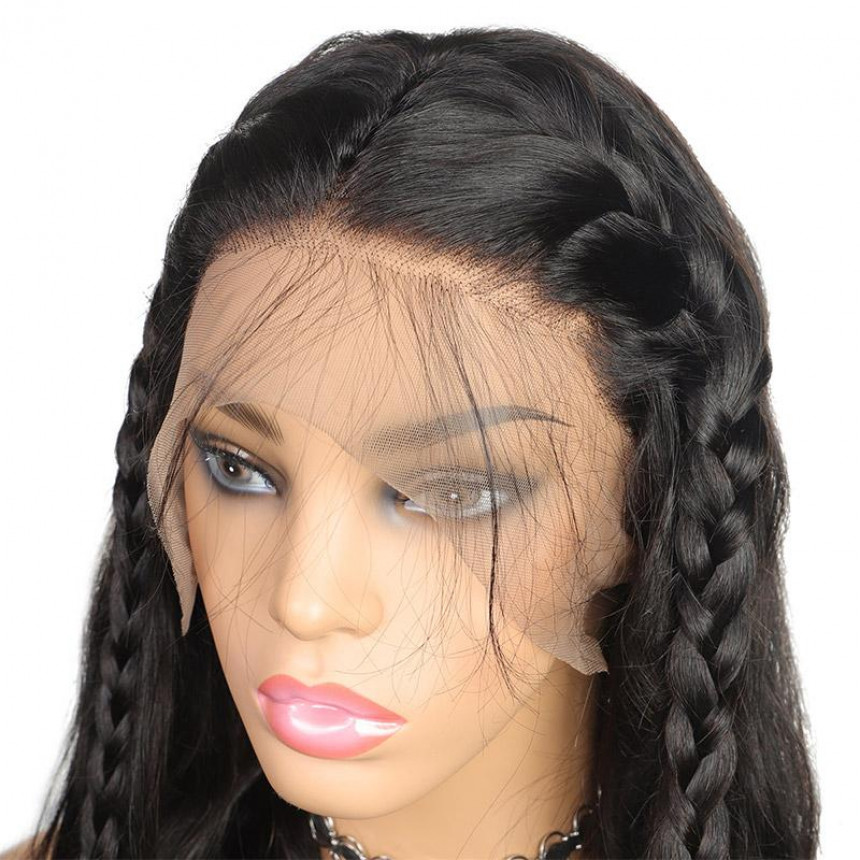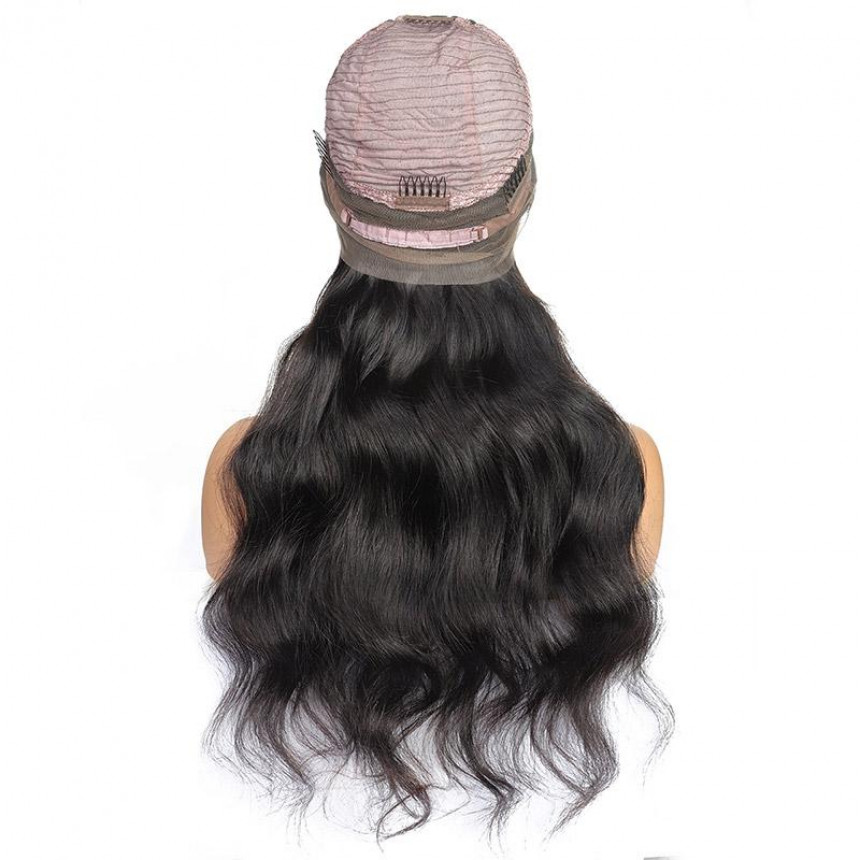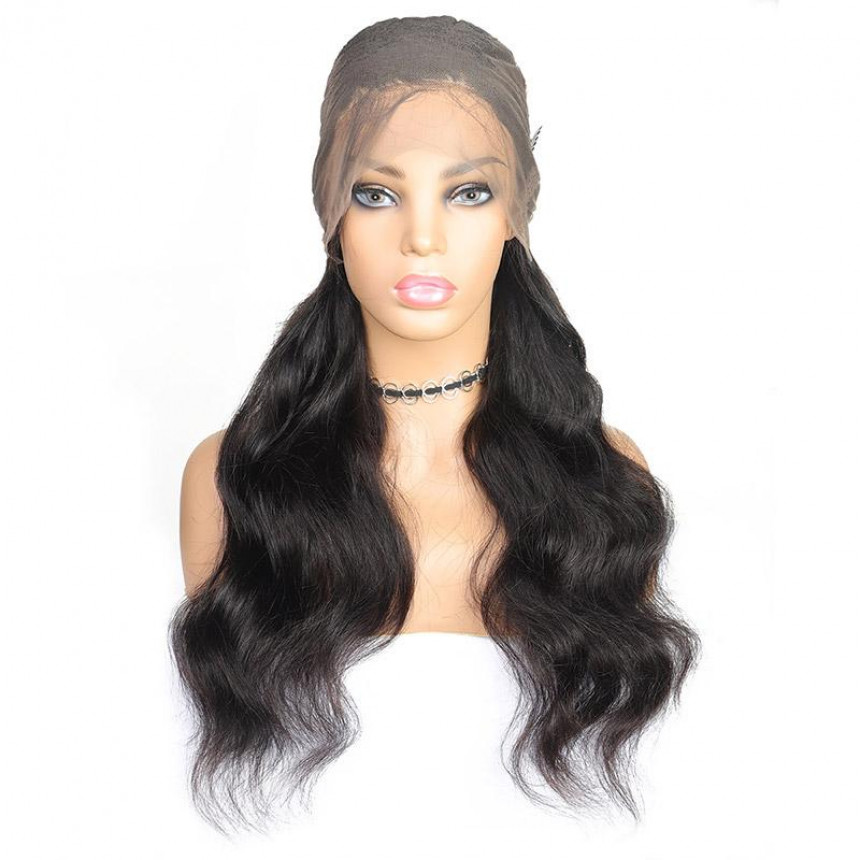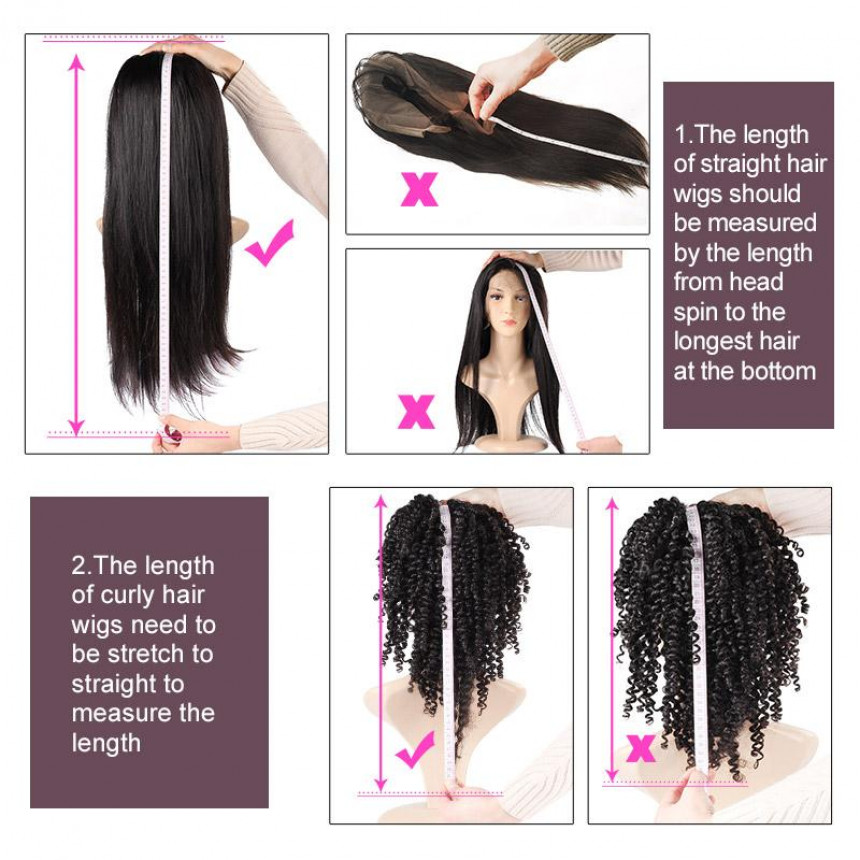 New -30 %








Secured Shopping
Best security features, we support Visa, Master.Amex, Paypal and etc.
Free Shipping
Free delivery over $50, ship with DHL, EMS,Fedex express and etc
Free Returns
Hassle free returns, multi warehouses in the US, Hong Kong, Canada, New Zealand
Brazilian 360 Lace Frontal Body Wave Virgin Human Hair Wigs
PRODUCT FEATURES
Item: 360 Frontal Wig 150% Density Body Wave Hair Virgin Human Hair Wigs
Hair Material: Virgin Human Hair Weave, 10A Grade, No Shedding, Tangle Free
Hair Color: Natural Black Color
Hair Grade: 10A Grade, Body Wave 360 Lace Frontal Human Hair Wigs, Can be bleached and restyle, dyed
Hair Length: 8 inch - 24 inch are available, Very Soft, Healthy and thick
Texture: Body Wave Hair, Natural Hairline, Soft, Comb Easily, Minimal Shedding, No Tangle
Pack: 1 Piece Body Wave Hair 360 Lace Frontal Wig
...................................................................................................................................................................................................................................................................................................
FAQ
Q1: What is 360 Lace Wig
A: We pre-sewed the 360 frontal & bundles into a wig. It is not full lace, not lace front, which is with lace around. 360 lace wig is with more wefts at top, total wig density is 150%.
With this 360 lace wig you can have the versatility in styling options:
<1> Up-dos and high pony tails;
<2> Freestyle parting, so you can part in any desired direction.
<3> No more need to worry about your edges showing or your tracks being exposed!!
<4> You will have more depth in styling options with this trending and revolutionary hair extension piece.
Q2: What Difference Between Lace Front Wigs and Full Lace Wigs
A: Lace front wigs are half made by hand tied and half made by machine,Full lace wigs are 100% made by hand tied.Lace front wigs are more competitive in price,full lace wigs are more realistic and easier to make a ponytail.
Q3: Can I Restyle or Color the Hair
A: Yes. But we'd like to recommend you that too often restyle or dye the hair will dry it out. So please make sure which kind of style or color do you like before you actually take action on it.
Can wig look natural?
The most Frequent way to prepare your organic Hair for the best lace front wig set up contains braids, cornrows, and non buns." "The very best trick for how to create a wig seem natural would be to begin with a 100% human hair wig. You take care of a human hair wig similar to your normal hair.
What are the best wigs to wear?
Hand-tied: Also known as full-lace wigs, Hand-tied wigs are usually the most expensive because unlike monofilament and lace front wigs, every strand of hair has to be knotted by hand. They're regarded as the most natural and comfortable looking and the ideal alternative for individuals with complete baldness.
What color wig cap should I wear?
Rather, I urge a wig cap which closely matches your skin tone. This is particularly vital for people wearing lace closed or frontal wigs since you would like your parting room to look just like your scalp, not the wig cap beneath.
What does hair density mean in wigs?
Density is defined as thick or thin you Need your hair to be. The conventional density is 130 percent that's Medium Density. If you don't like your own hair to be overly thick we suggest starting out with mild to Moderate Density. 50 percent = Extra Light Density. 80% = mild Density.
Should you wash your wig before you wear it?
Deciding in Case You want to clean it before Wearing it's really a personal option. It's necessary to remember that each and every time you wash your wig, it hastens its lifespan. That said, some girls feel more comfortable placing on a recently washed wig.
How many times should you wash your wig?
Your wig Ought to Be cleaned after roughly 30 Wearsevery four to six weeks. Nonetheless, your lifestyle also plays a significant role in how frequently your wig ought to be washed. If you are about thick smoke, cologne, or strong scents of any sort, you need to wash it more frequently.
What's the most expensive wig?
The rarest of the rare, the FOLLEA Grandeur Is your "Private Reserve" for the most discriminating customers. If you are wondering why the Grandeur is among the costliest wigs on earth, it's made in the very prized premium European Hair making-it that the golden standard for the very best realistic wigs.
Which curly weave is the best?
Getting the Choice For Curly Hair Weave: The Virgin Remy Hair weave is the most highly recommended kind of glow for stunning and hair that is wavy.
How do I keep my curly weave Curly?
To maintain curls refreshed, shampoo your hair At least one time every week using a moisturizing, sulfate-free shampoo. Be careful to wash hair in a downward movement to prevent tangling. Next, follow up with a moisture-rich conditioner, working it in using exactly the exact same downward movement.
What is a loose curl perm?
A loose perm is a chemical treatment that Sets the hair at a permanent tide. If cared for, a perm could persist approx 6 weeks and are a excellent alternative for anyone seeking to bring a unique curl pattern to wavy or straight hair.
How do I make my weave hair silky again?
Give the virgin hair glow a conditioning Treatment by employing a pure oil like olive oil, extra virgin olive oil or grape-seed oil across the whole length. Alternately, use the aloe vera to the hair. Leave the conditioner or oil in the hair for half an hour under a shower cap.
What are Type 3 curls?
7/13. Sort 3A. 3A strands, such as Zendaya's Pictured here, are inclined to be glistening with big, loose curls which are about the size of a piece of sidewalk chalk. 8/13. Sort 3B. 9/13. Sort 3C.
Can you train your curl pattern?
Finger coiling Is Most Likely among the very Popular strategies to prepare your curls. Apple your merchandise and just coil your curl around your finger to improve your natural curl pattern. Always finish by scrunching your favourite gel through your curls to lock and hold in moisture.
Can you straighten wet and wavy weave?
As the name suggests, getting your Wet and Wavy hair weave to flake out is simple; just wash or lighten the hair bits, and they'll form their own curls or waves. But if you would like to straighten out those curls to stone a neater fashion, it is possible to just use a round brush to gradually and gently smooth out the waves.
Are curling wands better than straighteners?
It is dependent upon your style. A flat iron is a Great multipurpose tool which produces hot, beachy curls and waves, but requires practice. Curling irons create curls nearly foolproof, but they are restricted to just 1 size unless you choose a tapered wand or interchangeable barrels.
Are curling wands better than curling irons?
Difference Between Curling iron and Curling Wand Rate: The batter heats up quicker, and provides results much faster compared to iron. Smoothness: Curls are far simpler and glistening when performed using the iron. But a wand though gives gentle beachy curls, nevertheless does not provide that end into the curls.
What is loose wave?
Loose wave hair describes some more wavy and curl. Compare to Body wave, the curl pattern of wave that is loose is a bit smaller and tighter. Not too tight, but not too directly, lots of women love the curl pattern of hair that is loose.
How do you keep deep wave hair from frizzing?
1 Do not brush your curls dry. 2 Do not Shampoo regular. 3 Switch into a moisturising conditioner and leave in conditioner. 4 Boost quantity of conditioner and leave in conditioner. 5 Switch into a CG friendly regular. 6 Assess for glycerine & alcohol in your goods. 7 deep illness each other week.
Can I straighten my curly wig?
The Same as the hot water system, you can Also use a blow dryer to sew a curled wig. The very best method to do it would be to create distinct segments of the hair on the wig and take it out of there by one. Now spray some water onto the very first area of the wig which you want to straightened.
What is the difference between deep wave and curly?
Deep wave hair textures flows everyday weave Like body tide, while it's much tighter curls compared to body wave. Curly hair blends natural hair nicely and it'll be ideal for all those girls who need natural looking and want hair done with a few of hair . Generally, curled hair is really fluffy and seem very thick.
Can you keep a sew in for 4 months?
Coarser, thicker hair styles could defy Weaves a good deal more, on account of the density and coarseness of the hair feel. If you're wanting to maintain your glow in for 3-6 weeks, then a hair net is advised to maintain the braids from to keep the hair out of changing.
How much does a white girl weave cost?
Entire Guide To The Price Of Hair Extensions Ordinarily, the range must be between $200-$4000 depending on which you're installing the hair.
What's the difference between deep wave and water wave?
In comparison with water tide, deep wave curl is more neater. Pick your favourite hairstyle in accordance with their difference.
What is the best body wave hair?
If You'd like bouncy hair Is Effective Nicely,100percent brazilian virgin hair wave human hair might be your very best option. You've got a many selections available in Brazilian hair such as body wave,directly, natural tide,curly and deep tide. And it is also possible to sale try colored hair.
What is a hair body wave?
A body wave is really a loose flake which contributes to A wave pattern as opposed to a tight roster because the segments of hair are wrapped around bigger rollers compared to those employed for different kinds of perms. Rollers are usually inserted into natural and varying patterns to make a gentle and natural looking tide.
How do I maintain loose waves in my hair?
Hydration is vital. Conditioning Loose Wave Hair Extensions. Reduce warmth. Detangle daily. Oil is your key weapon. Scrub your hair. Maintaining Loose Wave Bundles. Let your hair air-dry.
Can water wave hair be straightened?
Women who've profound wave curled or wavy hair For quite a while is going to want to change their hairstyle since the watertight hairstyle is squandering time to look after it. They'll ask"can I straighten my heavy wave hair" The solution is yes. But tear the hair is in the bottom of your hair is 100% real human hair.
What's the difference between deep wave and curly?
Deep wave hair textures escapes regular weave Like body tide, while it's much tighter curls compared to body wave. Curly hair blends natural hair nicely and it'll be ideal for all those girls who need natural looking and want hair done with a few of hair . Generally, curled hair is really fluffy and seem very thick.
Can body waves curl hair?
The body weave human hair may be Curled, colored so long as you're able to use the ideal procedure. Purchasing high quality body human hair is your first important matter. Just the individual hair quality is great, then the entire body wave hairstyles may tolerate the warmth or non-heat styling.
How long do body waves last?
If you keep your hair well-conditioned, you Can easily anticipate the body to appear great for approximately 8-12 weeks. Body waves have the exact same danger of drying the hair out as ordinary perms because they utilize the exact same standard formula, and increase the cuticle layer for your perming solution to permeate into the rotating shaft.
Are body waves?
A body wave is a seismic wave which moves Through the inside of the planet, instead of surface waves that travel close to the planet's surface. S and P waves are body waves. Every kind of wave shakes the earth in various ways.
What are the most expensive wigs?
The most realistic and most expensive foundation Is the silk foundation wig. Most wig businesses provide part lace element silk foundation wigs. Nevertheless, the greatest and most realistic looking wig is completely silk based.
How much does a nice wig cost?
The Expense of a wig Depends upon the features, For instance a excellent standard wig is between $30 - $100, a lace front wig may be between $99 - $399 and human hair wigs are around $2,000. Shop our large choice to discover a fantastic excellent wig that is appropriate in your budget!
Why are some wigs so expensive?
Human hair follicles are more expensive since They must be custom made, and they are made from human hair follicles. This type of hair will generally last more than the synthetic wig, and should you buy ideal hair, it may last for more than a year. Wigs made from human hair may cost anywhere from $250 to more than 1000.
What is the best brand of synthetic wigs?
Raquel Welch - Editor's Pick | Artificial Lace Front Wig. Gabor - Gratitude | Synthetic Wig. BelleTress - M&M | Synthetic Lace Front Wig. Jon Renau - Kristen | Synthetic Lace Front Wig.
How do you keep a wig from getting shiny?
"An effective strategy I use to eliminate glow from a synthetic wig Is to use talc powder along with a baby powder. I occasionally find this somewhat cluttered as powder occasionally goes anywhere. However, I find using a spare cosmetics remover or wig brush to use the powder will make the process much simpler.
Does wearing a wig make you hot?
It is such a bad idea that people urge Staying from styling tools completely during the summertime, and not merely as a styled wig can force you to overheat. Wig hair does not create natural oils to moisturize itself because bio hair does, thus wig hair - human and artificial - dries out and gets brittle with time.
Are sew in wigs bad for your hair?
Sew-in weaves will not damage hair. The Way you put in the sew inches, andhow you attention them may be a cause of problems. Only in the event you don't take some ideal actions to keep your hair healthy, the sew-in weave may harm your normal hair.
Can synthetic hair look natural?
A top quality synthetic wig can look quite Natural and may be washed less often than a human hair wig, requiring you To invest less money full on shampoo, conditioner and styling products. Person Hair wigs tend to be more expensive, but they do last longer, that offsets A number of the extra expense.
Maintenance Manual:
1. Wash and deep condition hair regularly,one/two weeks a time is OK.
2. Detangle the hair gently by hands before washing to prevent shedding.
...................................................................................................................................................................................................................................................................................................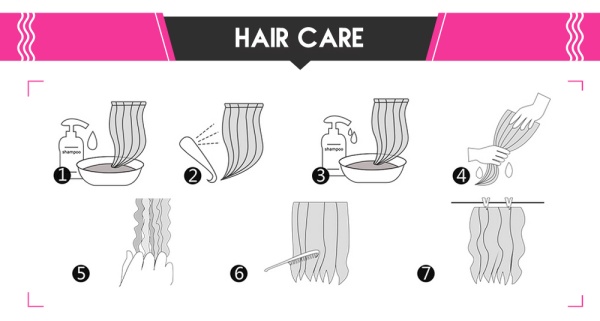 1.Be ready for everything and wet the hair with warm water
2.soak the hair with mild shampoo for a few minutes.
3.Rinse the hair in clear water once.
4.Do it again to make sure the hair is clean.
5.Cover the hair with the towel to soak up the water on it.
6.Move down gently to comb the hair straight to the ends.
7.Hang the hair with the weft open and air-dry it and curls hold well.
Stock:

5 only

Model:

brazilian-360-lace-frontal-body-wave-virgin-human-hair-wigs

SKU:

brazilian-360-lace-frontal-body-wave-virgin-human-hair-wigs

ISBN:

brazilian-360-lac
Hurry, this offer ends in: