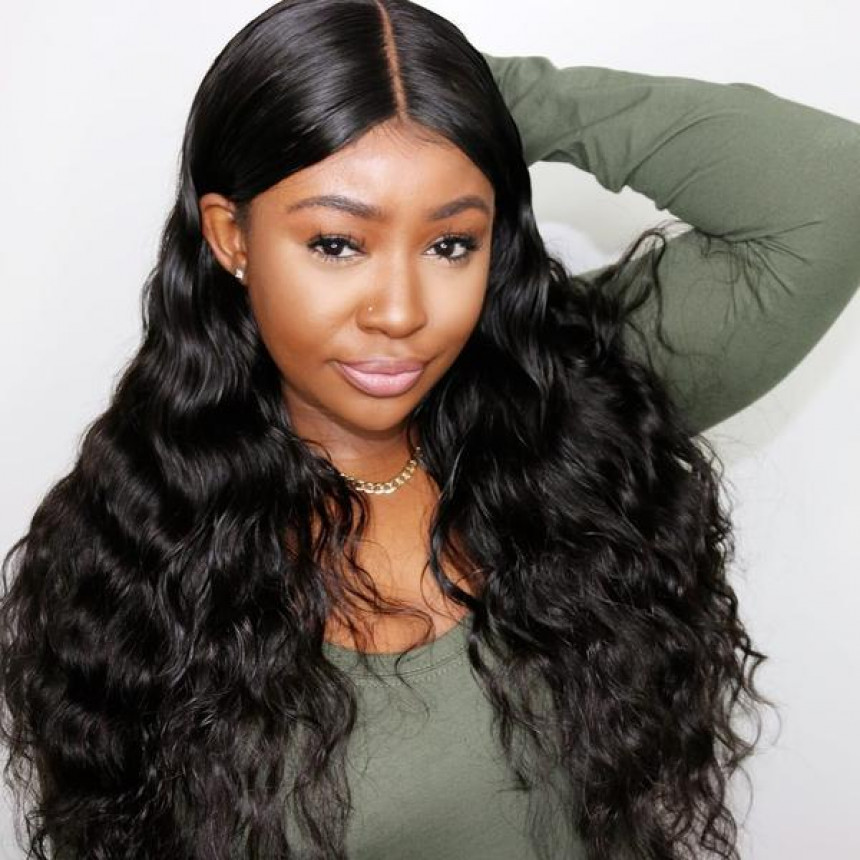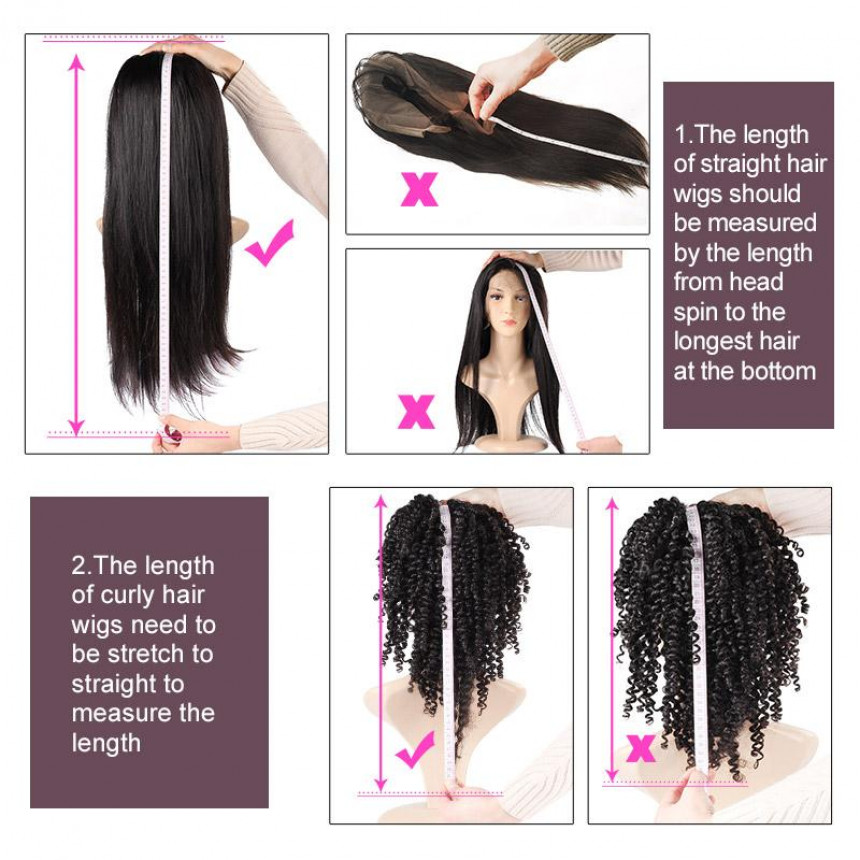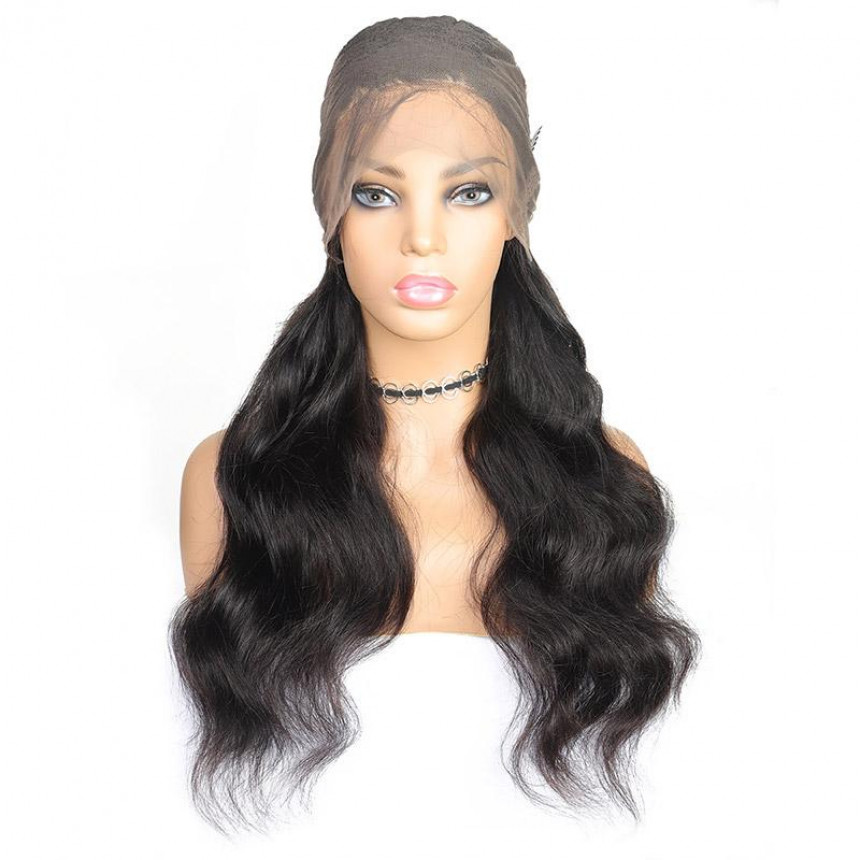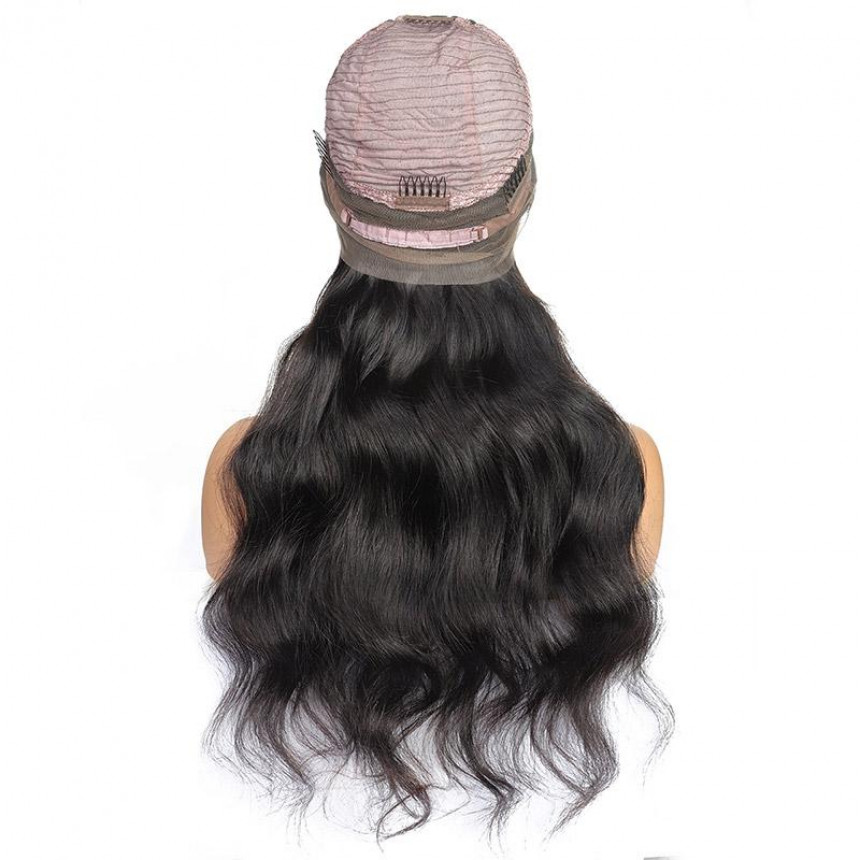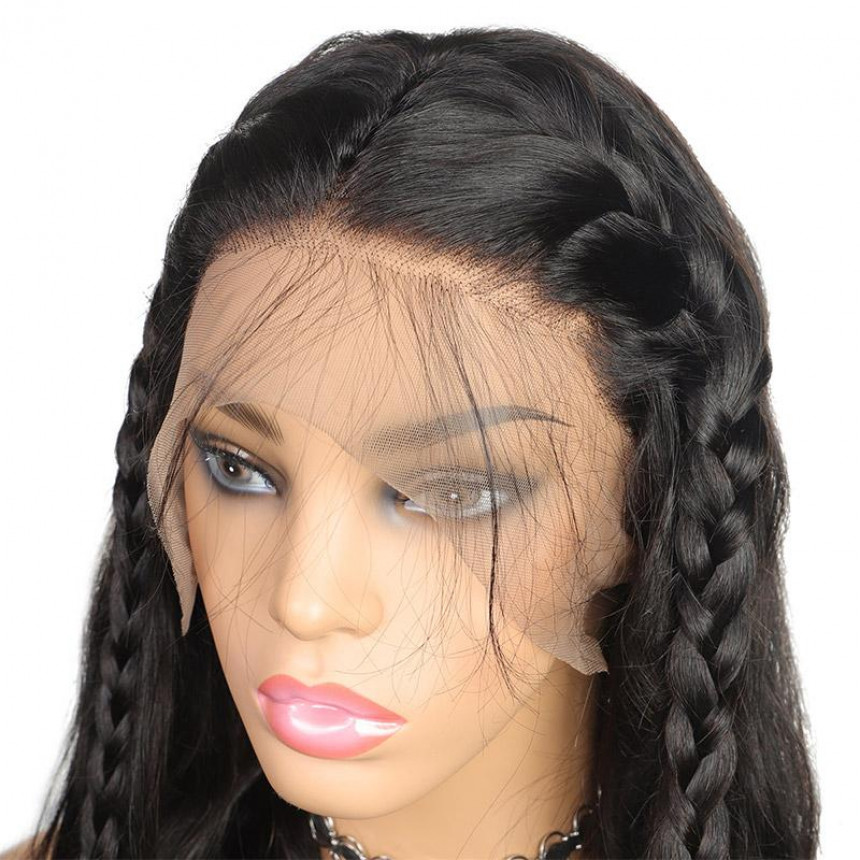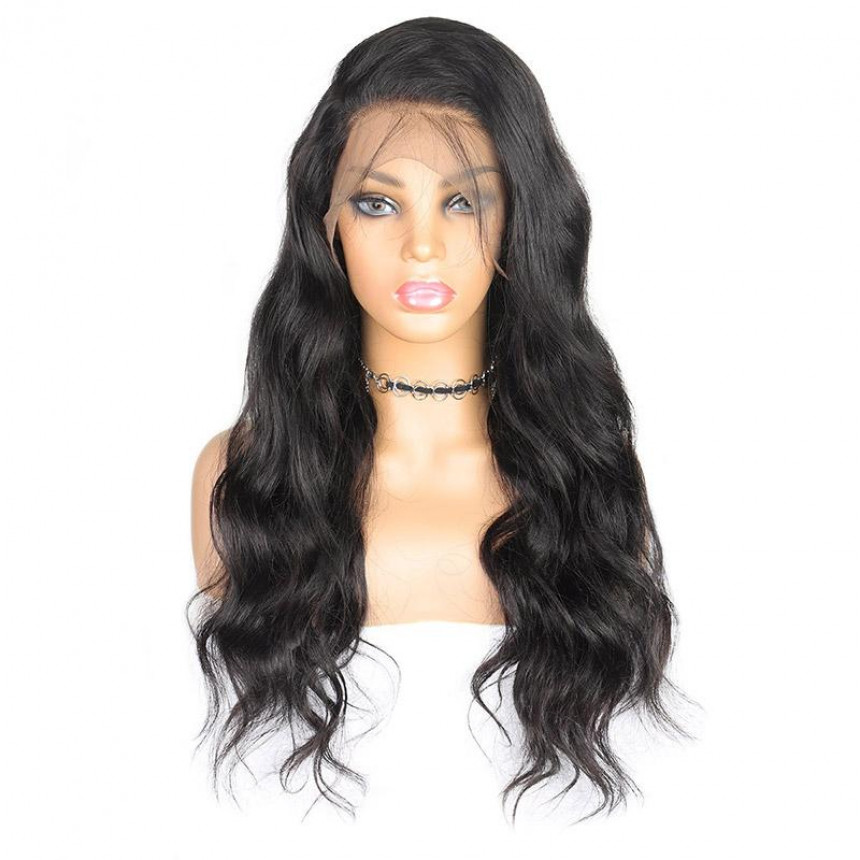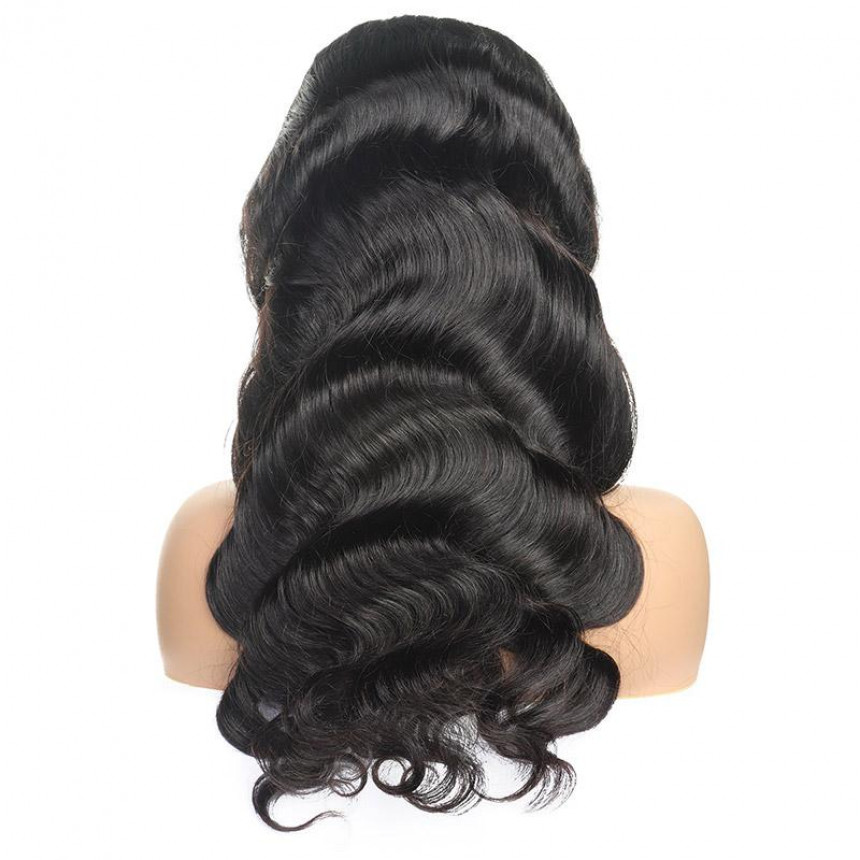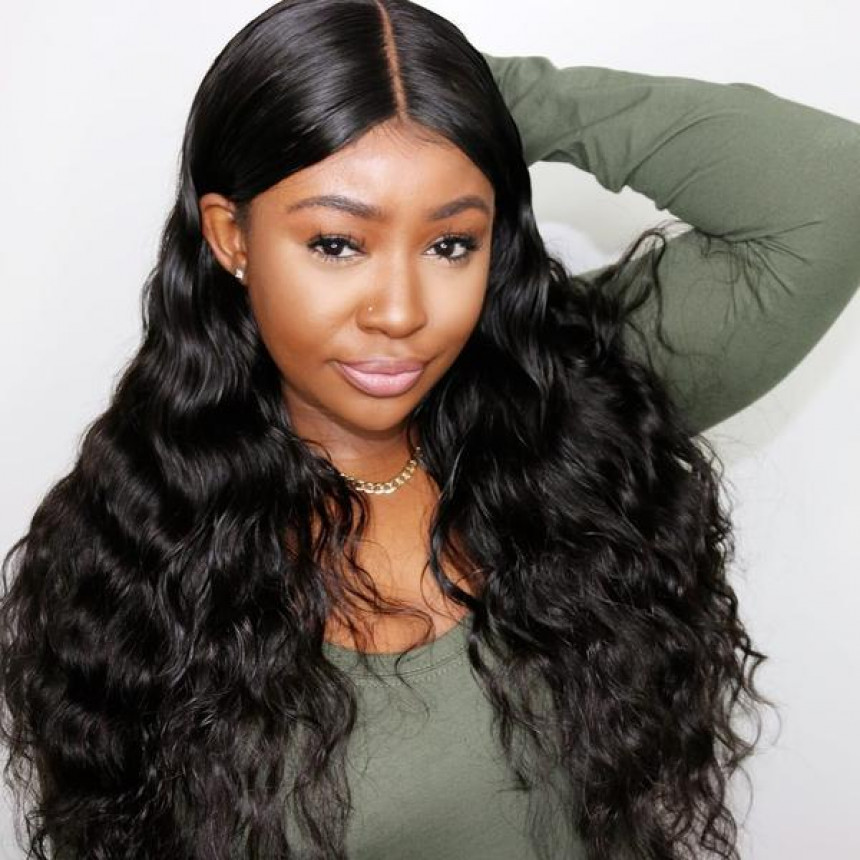 New -20 %








Secured Shopping
Best security features, we support Visa, Master.Amex, Paypal and etc.
Free Shipping
Free delivery over $50, ship with DHL, EMS,Fedex express and etc
Free Returns
Hassle free returns, multi warehouses in the US, Hong Kong, Canada, New Zealand
Brazilian 360 Lace Frontal Body Wave Virgin Human Hair Wigs
PRODUCT FEATURES
Item: 360 Frontal Wig 150% Density Body Wave Hair Virgin Human Hair Wigs
Hair Material: Virgin Human Hair Weave, 10A Grade, No Shedding, Tangle Free
Hair Color: Natural Black Color
Hair Grade: 10A Grade, Body Wave 360 Lace Frontal Human Hair Wigs, Can be bleached and restyle, dyed
Hair Length: 8 inch - 24 inch are available, Very Soft, Healthy and thick
Texture: Body Wave Hair, Natural Hairline, Soft, Comb Easily, Minimal Shedding, No Tangle
Pack: 1 Piece Body Wave Hair 360 Lace Frontal Wig
Description:
Dive into the World of Brazilian 360 Lace Frontal Body Wave Virgin Human Hair Wigs
Transforming your look can be as simple as choosing the right hairpiece. Among the leading choices in the market is the Brazilian 360 Lace Frontal Body Wave Virgin Human Hair Wig. Here's why it's causing such a buzz!
An Introduction to Brazilian Hair
Why Brazilian Hair Stands Out
Brazilian hair is famous for its natural luster, durability, and density. Its texture and versatility make it a favorite among wig enthusiasts and celebrities.
The Unique Characteristics of Brazilian Hair
Brazilian hair tends to be complete and versatile, with a soft feel. It can hold curls beautifully yet can be straightened with ease, making it perfect for diverse styling.
The 360 Lace Frontal: A Revolution in Wig Design
Advantages of a 360 Lace Frontal
The 360 Lace Frontal covers the entire perimeter of your head, offering an unparalleled natural hairline. This design allows for high ponytails and updos, which aren't always possible with traditional lace frontals.
Versatility and Styling Freedom
Imagine being able to part your wig in any direction or style it freely without limitations. That's the freedom a 360 Lace Frontal offers.
Embracing the Body Wave Texture
The Aesthetic Appeal of Body Wave
The body wave texture is a gentle wave pattern that offers a soft, natural look. It adds volume and movement, giving a breezy, glamorous appearance.
Caring for Your Body Wave Wig
Like all high-quality hairpieces, maintaining its beauty requires love and care. Regular washing, deep conditioning, and gentle combing can help preserve its waves.
The Purity of Virgin Human Hair
Why Virgin Hair is a Premium Choice
Virgin hair has never been chemically processed, dyed, or altered. This ensures the wig retains its natural texture, color, and sheen.
Longevity and Maintenance Tips
Virgin human hair, especially of Brazilian origin, can last for years with proper care. Avoid harsh products and excessive heat, and always store your wig correctly.
Choosing the Perfect Wig for You
Consider factors like density, lace color, and cap size. A well-fitting wig not only looks great but feels comfortable, too.
FAQs
How often should I wash my Brazilian wig?
Every 1-2 weeks or depending on wear frequency and product buildup.
Can the 360 Lace Frontal wig be dyed or bleached?
Yes, but it's advisable to seek professional help to maintain hair integrity.
How do I protect the lace from damage?
Use gentle products, avoid tugging, and consider using a silk or satin headscarf when sleeping.
Is Brazilian hair suitable for all ethnicities?
Absolutely! Its versatile texture makes it blend seamlessly with most hair types.
Why is virgin hair considered premium?
Due to its untouched, natural state, it offers durability, a realistic look, and premium quality.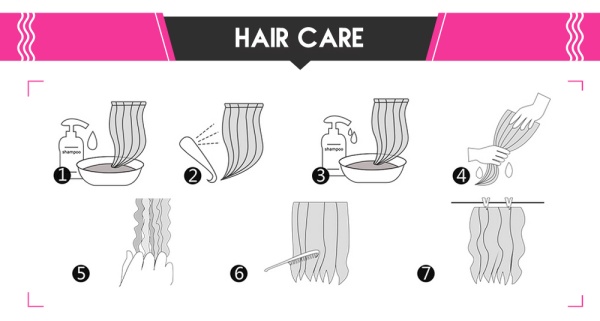 1.Be ready for everything and wet the hair with warm water
2.soak the hair with mild shampoo for a few minutes.
3.Rinse the hair in clear water once.
4.Do it again to make sure the hair is clean.
5.Cover the hair with the towel to soak up the water on it.
6.Move down gently to comb the hair straight to the ends.
7.Hang the hair with the weft open and air-dry it and curls hold well.
Stock:

100 only

Model:

brazilian-360-lace-frontal-body-wave-virgin-human-hair-wigs

SKU:

brazilian-360-lace-frontal-body-wave-virgin-human-hair-wigs

ISBN:

brazilian-360-lac
Hurry, this offer ends in: