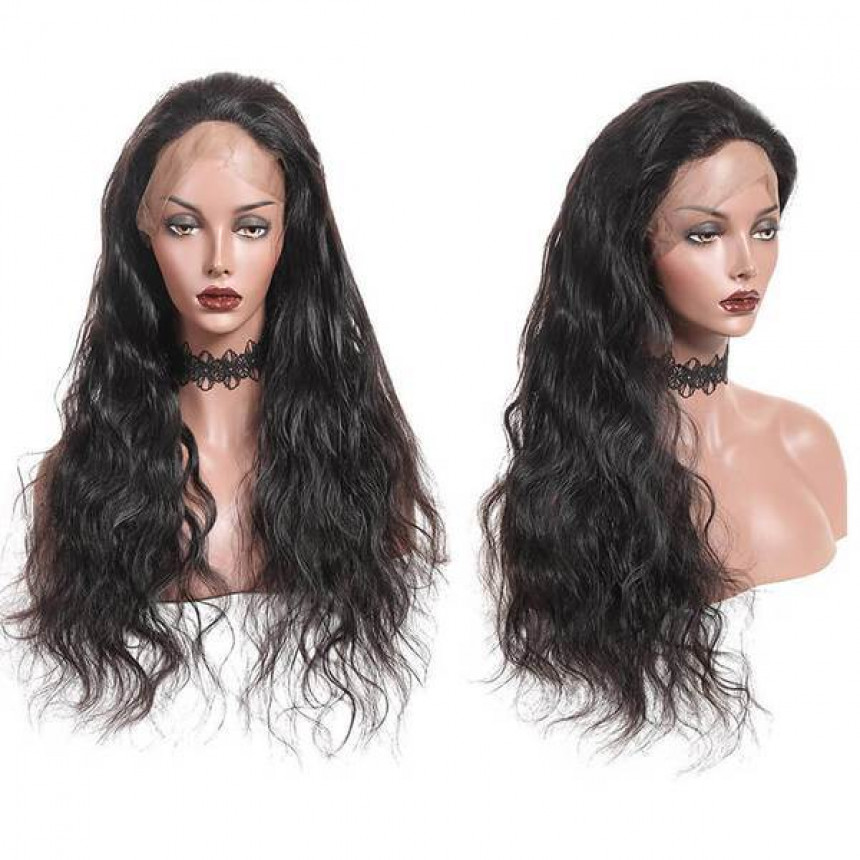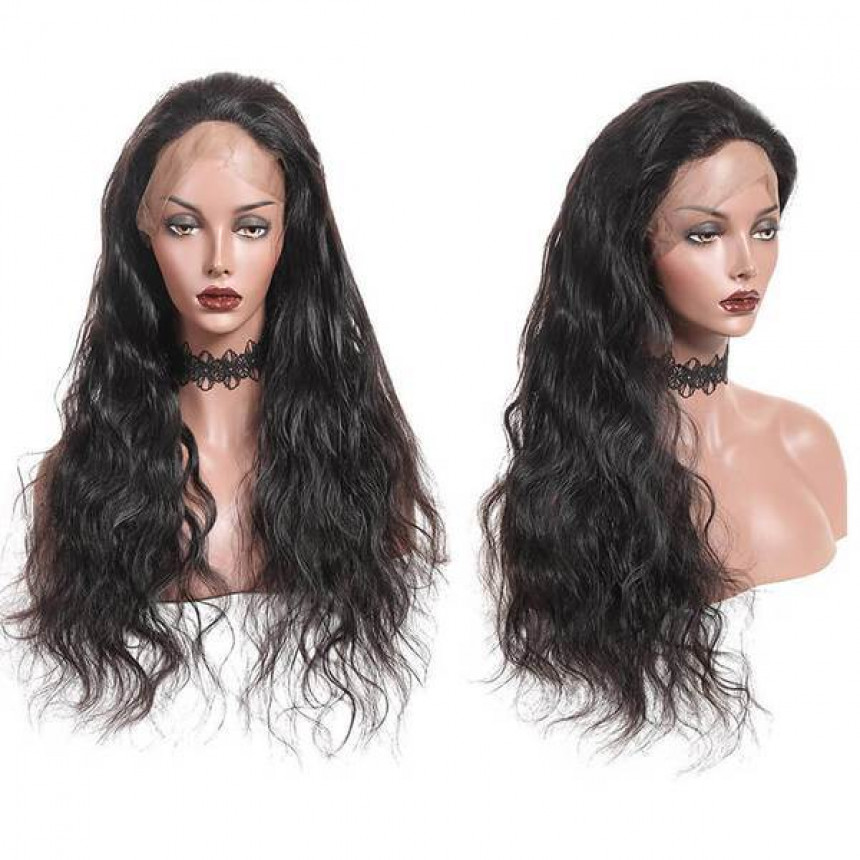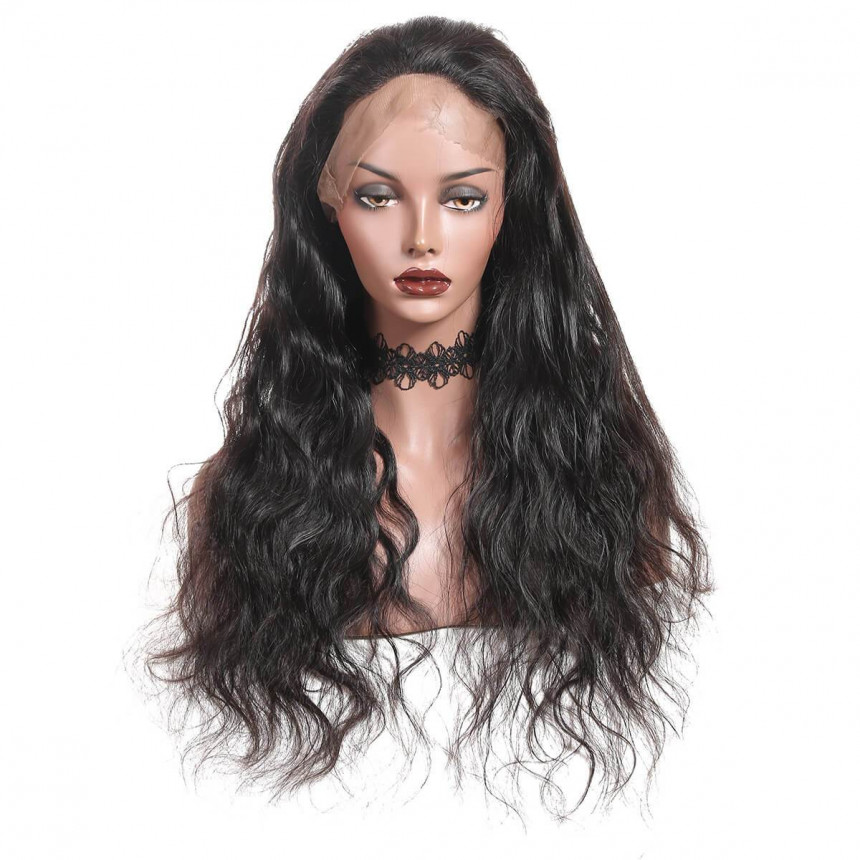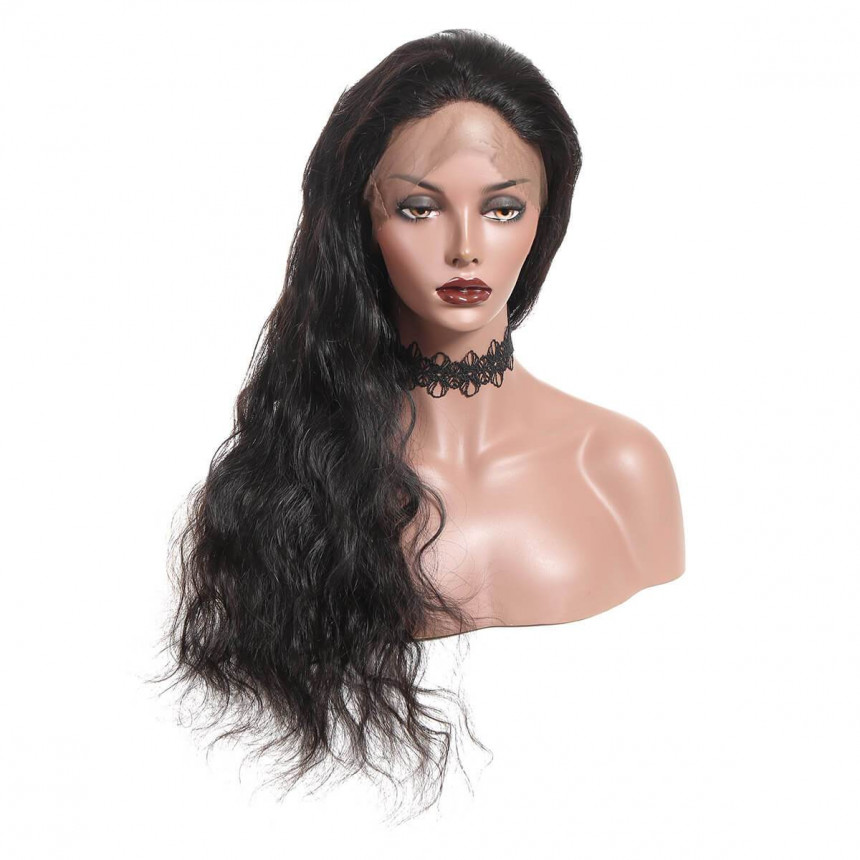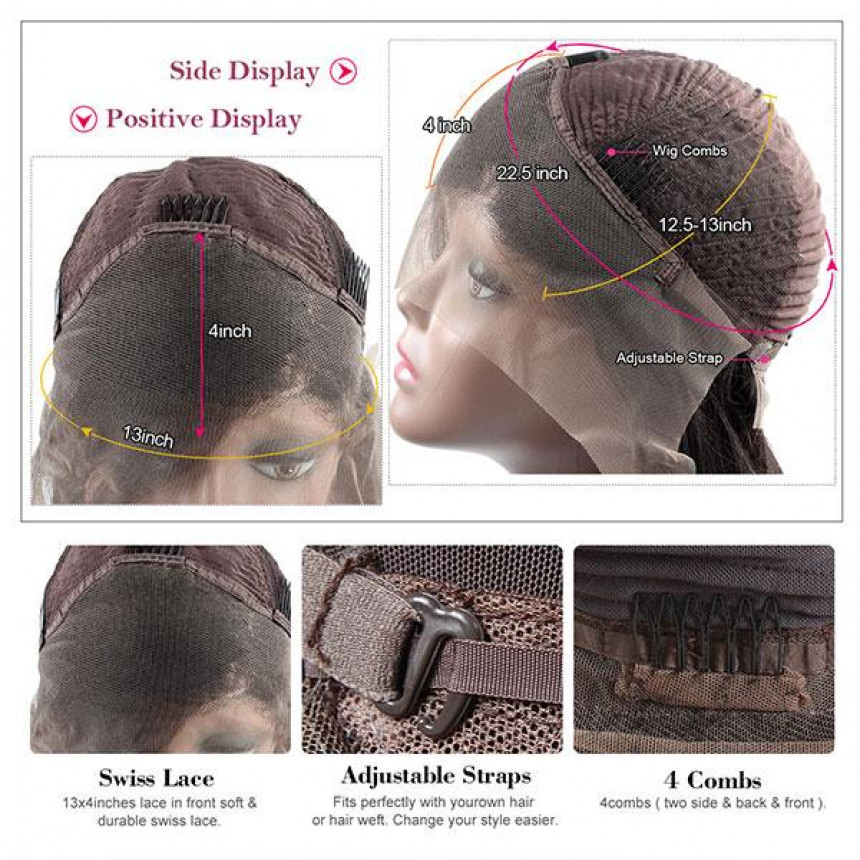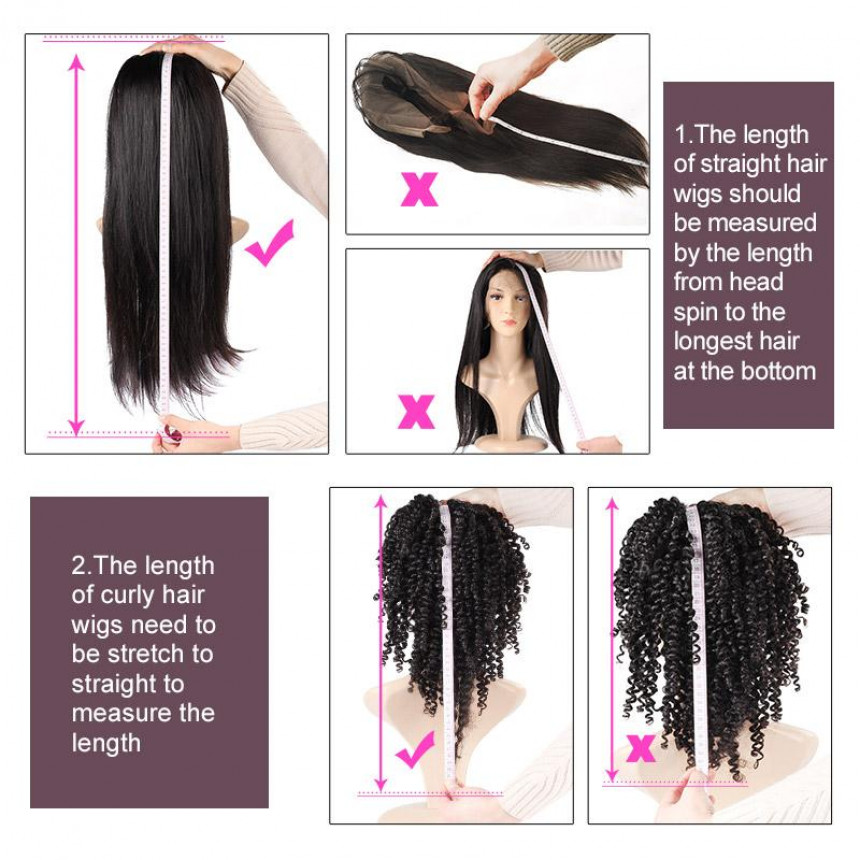 -20 %








Secured Shopping
Best security features, we support Visa, Master.Amex, Paypal and etc.
Free Shipping
Free delivery over $50, ship with DHL, EMS,Fedex express and etc
Free Returns
Hassle free returns, multi warehouses in the US, Hong Kong, Canada, New Zealand
Brazilian Hair For Cheap 13X4 Brazilian Body Wave Lace Front Human Hair Wigs
PRODUCT FEATURES

Body Wave Virgin Human Hair Lace Front Wig is made from 100% virgin human hair. This exquisite lace front wig is completely pre-made, with stretchable lace to provide a natural look and full coverage of your scalp. This body wave wig will last from 18 months to 24 months from the date of purchase. The high quality construction and materials used guarantees a natural looking, everyday wearable hair piece that is comfortable for daily use and can withstand heat up to 300 degrees.
The best thing about our super soft body wave lace front virgin human hair wigs is that they can be styled straight or curly. You can either choose to wear a wig with a parting on the left or the right, both sides of the wigs are pre-parted to give you a natural look.
This is gorgeous and natural looking body wave wig made from 100% unprocessed virgin human hair and looks very similar to African American African hair, the only difference is the straight hair has a blunter cuticle. It can be easily curled or straightened for your preference. The color is

This hand-tied wig features detailed lace front construction, giving it a natural appearance and added versatility for styling. Woven with premium human hair, it is soft to the touch and easy to wear. Unprocessed Virgin Human Hair Wigs
This is a hand-knotted lace front wig made of 100% unprocessed virgin human hair and comfortable to wear. It is perfect for your styling needs, all the way from glamorous, everyday casual look to special occasion styles.
Our wigs are made from 100% unprocessed, natural virgin hair and can be ordered in any texture. Our lace front wigs make for a more natural looking hair line with the addition of adjustable combs and/or elastic straps (both included with each wig).

Item: Body Wave Virgin Human Hair Lace Front Wig, Unprocessed Virgin Human Hair Wigs
Hair Material: Virgin Human Hair Weave, 10A Grade, No Shedding, Tangle Free
Hair Color: Natural Black Color
Hair Grade:, 10A Grade, Body Wave Human Hair Wigs, Can be bleached and restyle, dyed
Hair Length: 10 inch - 26 inch are available, Very Soft, Healthy and thick
Texture: Body Wave Hair, Natural Hairline, Soft, Comb Easily, Minimal Shedding, No Tangle
Density: 150% high density nice quality human hair wigs
Pack: 1 Piece Body Wave Hair Lace Front Wig
...................................................................................................................................................................................................................................................................................................
FAQ
Q1: What Difference Between Lace Front Wigs and Full Lace Wigs
A: Lace front wigs are half made by hand tied and half made by machine,Full lace wigs are 100% made by hand tied.Lace front wigs are more competitive in price,full lace wigs are more realistic and easier to make a ponytail.
Q2: Can I Restyle or Color the Hair
A: Yes. But we'd like to recommend you that too often restyle or dye the hair will dry it out. So please make sure which kind of style or color do you like before you actually take action on it.
Q3: What is mink hair made of?
Mink hair in the word meaning is the fur of an animal called"Mink". Yes, from the creature Mink you can acquire real mink hair. The real mink hair is extremely soft, silky and short, it might be created for eyelash but could not be produced for hair extensions.
Q4: What is the difference between mink hair and virgin hair?
Mink hair is similar to virgin hair, the difference is, the virgin hair is from a single donor. 100% virgin hair is a bit stronger and more durable than mink hairloss. However, mink hair is same thick and heavy. This quality ensures that mink hair is extremely thick, lusciously complete, and usually longer than ordinary virgin hair.
Q5: Is 10a Brazilian hair good?
A fantastic choice for #1B color, curly hair owners. Grade 10A is the highest quality hair that you can purchase, and it is also the most expensive. Grade 10A hair will mat and vibrate significantly less than your hair and doesn't need much maintenance. Grade 10A extensions will continue for a long time unless you process them.
Q6: What is better Brazilian or Peruvian hair?
Peruvian hair is a little thicker and coarser than Brazilian hair in feel and blends nicely in ordinary relaxed hair textures on African American ladies. Peruvian hair weave is thick and slightly wavy. Brazilian hair weave has gleaming looks and feels. It's famous for the full body, beautiful bounce and feel.
Q7: Which country produces the best human hair?
India. India is among the biggest players within the human hair business and exports up to $400 million worth of individual hair every year. With a population of approximately 1.3 million people, of which just over 600 million are girls, India certainly has the ability to supply human hair in a worldwide level.
Q8: Which grade of Brazilian hair is the best?
Hair extensions begin in the lowest tier A which is the cheapest tier meaning the hair is quite thin in the ends, and then you have the good grades are 5A 7A 8A. Grade 7A/8A means you'll be receiving the very best high-quality hair extensions as these ranges (7A/8A ) is the highest quality of hair.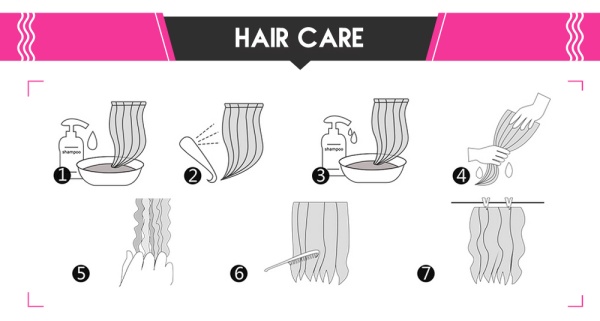 1.Be ready for everything and wet the hair with warm water
2.soak the hair with mild shampoo for a few minutes.
3.Rinse the hair in clear water once.
4.Do it again to make sure the hair is clean.
5.Cover the hair with the towel to soak up the water on it.
6.Move down gently to comb the hair straight to the ends.
7.Hang the hair with the weft open and air-dry it and curls hold well.
Stock:

4 only

Model:

hair-brazilian-body-wave-lace-front-human-hair-wigs

SKU:

hair-brazilian-body-wave-lace-front-human-hair-wigs

ISBN:

hair-brazilian-bo
Hurry, this offer ends in: