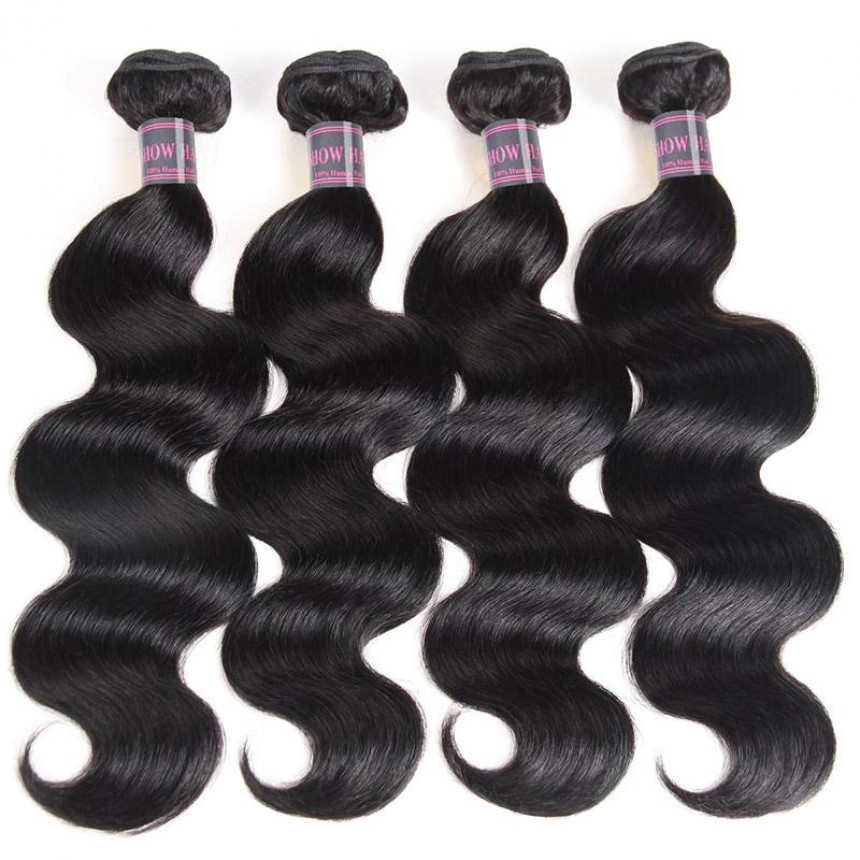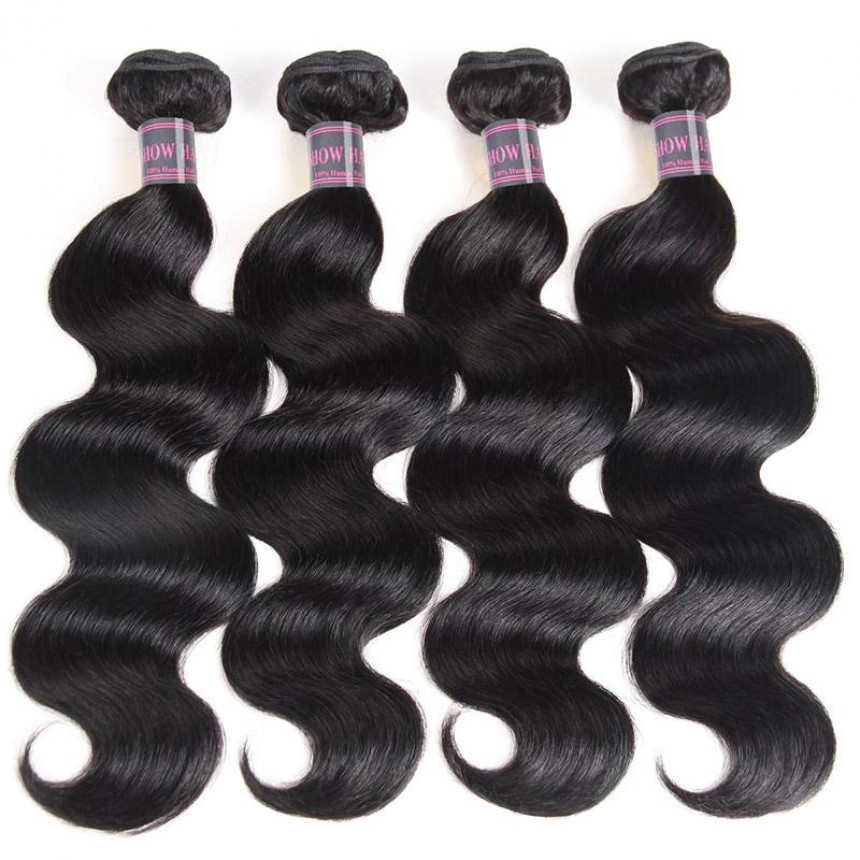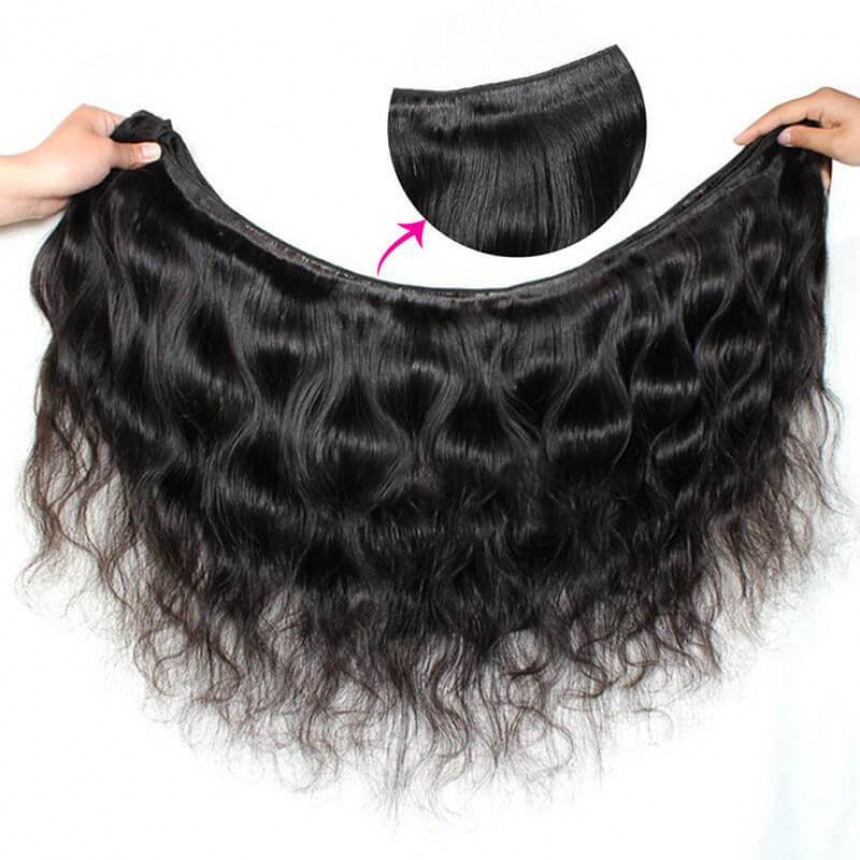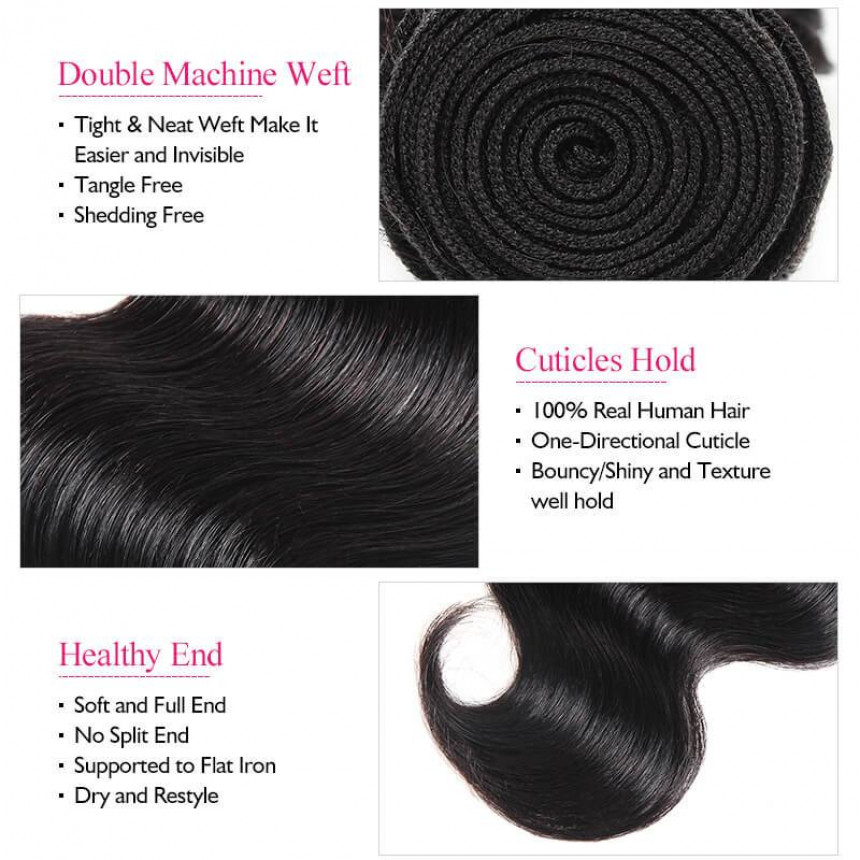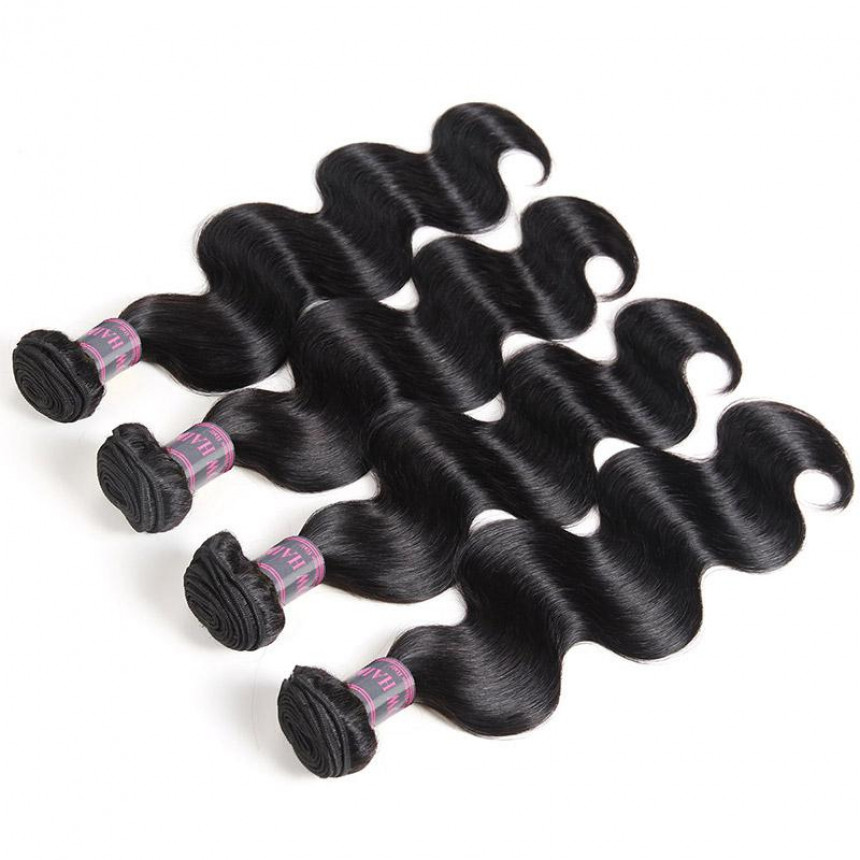 -13 %





Secured Shopping
Best security features, we support Visa, Master.Amex, Paypal and etc.
Free Shipping
Free delivery over $50, ship with DHL, EMS,Fedex express and etc
Free Returns
Hassle free returns, multi warehouses in the US, Hong Kong, Canada, New Zealand
Indian Body Wave Human Hair Weave 4 Bundles

PRODUCT FEATURES



Item: 4 Bundles Indian Body Wave Virgin Human Hair, Unprocessed Virgin Human Hair Extension
Hair Material: Virgin Human Hair Weave, 8A Grade, No Shedding, Tangle Free
Hair Color: Natural Black Color
Hair Grade: 8A Grade, Human Hair Bundles, Can be bleached and restyle, dyed
Hair Length: 8 inch - 28 inch are available, Very Soft, Healthy and thick
Texture: Body Wave Hair, Natural Hair line, Soft, Comb Easily, Minimal Shedding, No Tangle
Pack: 4 Pieces Indian Body Wave Hair
Luxuriate in the Beauty of Indian Body Wave: A 4 Bundles Extravaganza
Dive deep into a realm where tradition meets contemporary fashion. The Indian Body Wave hair, bundled into four, promises a harmony of style, tradition, and unparalleled quality.
The Elegance of Body Wave Hair
Indian Hair: An Overview
Indian hair has been renowned globally for its natural luster, versatility, and strength. With a soft, silky texture, it beautifully merges with various hair types, ensuring a seamless blend.
What Makes Body Wave Unique?
Body Wave, with its loose curls, brings forth a wave-like pattern, mimicking the ocean's rhythmic tides. It's the go-to for those wanting volume without maintaining tighter curls.
Indian Hair's Storied Legacy
Authenticity in Every Strand
Indian hair carries a rich heritage. Traditionally donated in temples as a sacred act, this hair is known for its authenticity, free from chemical treatments and dyes.
Why Indian Hair is Cherished Worldwide
Its adaptability, combined with its natural sheen and thickness, ensures it's a top pick. The hair's natural movement and bounce further solidify its global appeal.
Quadruple the Charm: The 4 Bundles Advantage
Four bundles provide:
Ample Volume

: Perfect for fuller hairstyles or longer lengths.

Flexibility in Styling

: More bundles mean more versatility.

Economic Sense

: In the long run, buying four ensures you don't run short during installations.
Virgin and Unprocessed: A Promise of Quality
Virgin hair signifies the hair hasn't been chemically altered. Thus, the Indian Body Wave you get:
Retains Natural Characteristics

: Keeping its strength and shine.

Lasts Longer

: Virgin hair has a longer lifespan compared to processed counterparts.

Offers Authenticity

: The hair remains in its purest form.
Tips to Care for Your Indian Body Wave Extensions
Moisturize consistently to maintain the wave pattern.

Detangle with a wide-tooth comb, starting from the ends.

Shampoo gently and ensure thorough rinsing.

Air dry for best results and minimal damage.
In Summary
With the Indian Body Wave's four bundles, you're not just investing in hair extensions but a legacy. Melding tradition with modernity, it stands as a testament to quality, beauty, and authenticity.
FAQs
Is it advisable to color the Indian Body Wave extensions?
Yes, but always consult a professional for the best results.
How frequently should I wash the extensions?
Ideally, every 2-3 weeks or depending on product buildup.
Can I use regular hair products on this hair?
Opt for sulfate-free products and those designed for wavy or curly hair.
How long does the Indian Body Wave hair last?
With proper care, it can last up to 24 months.
What's the difference between virgin and non-virgin hair?
Virgin hair is chemically unprocessed, while non-virgin may have been dyed, bleached, or chemically treated.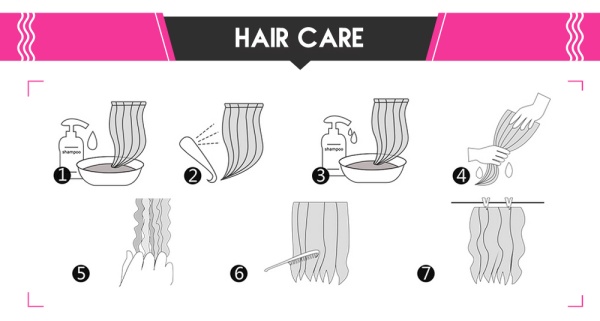 1.Be ready for everything and wet the hair with warm water
2.soak the hair with mild shampoo for a few minutes.
3.Rinse the hair in clear water once.
4.Do it again to make sure the hair is clean.
5.Cover the hair with the towel to soak up the water on it.
6.Move down gently to comb the hair straight to the ends.
7.Hang the hair with the weft open and air-dry it and curls hold well.
Stock:

11 only

Model:

indian-hair-body-wave-4-bundles

SKU:

indian-hair-body-wave-4-bundles

ISBN:

indian-hair-body-
Hurry, this offer ends in: