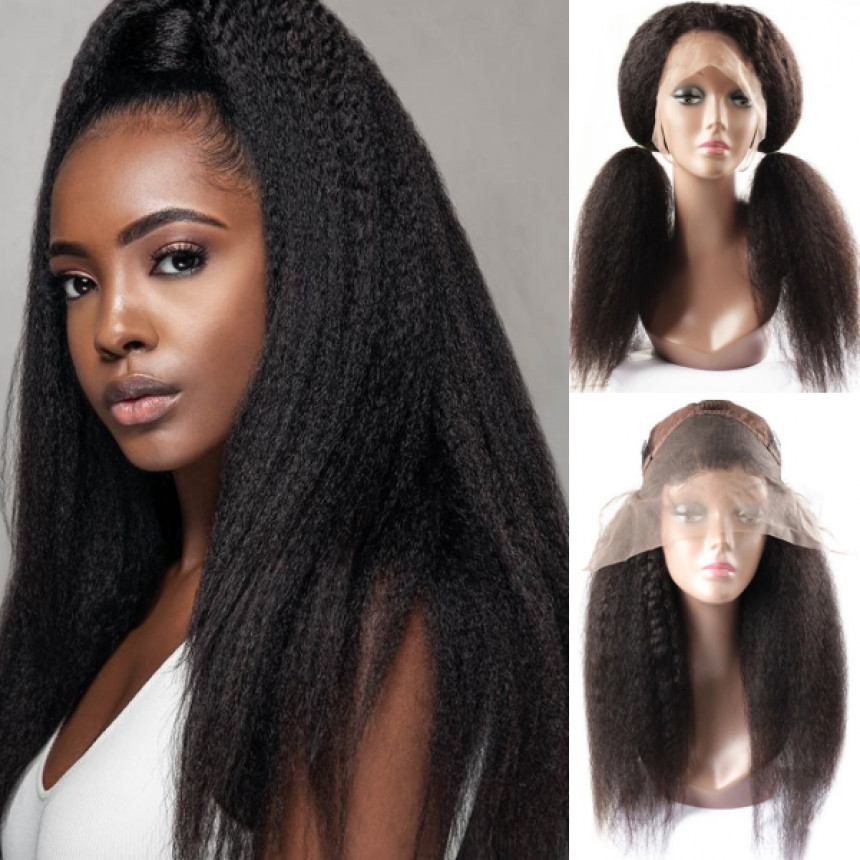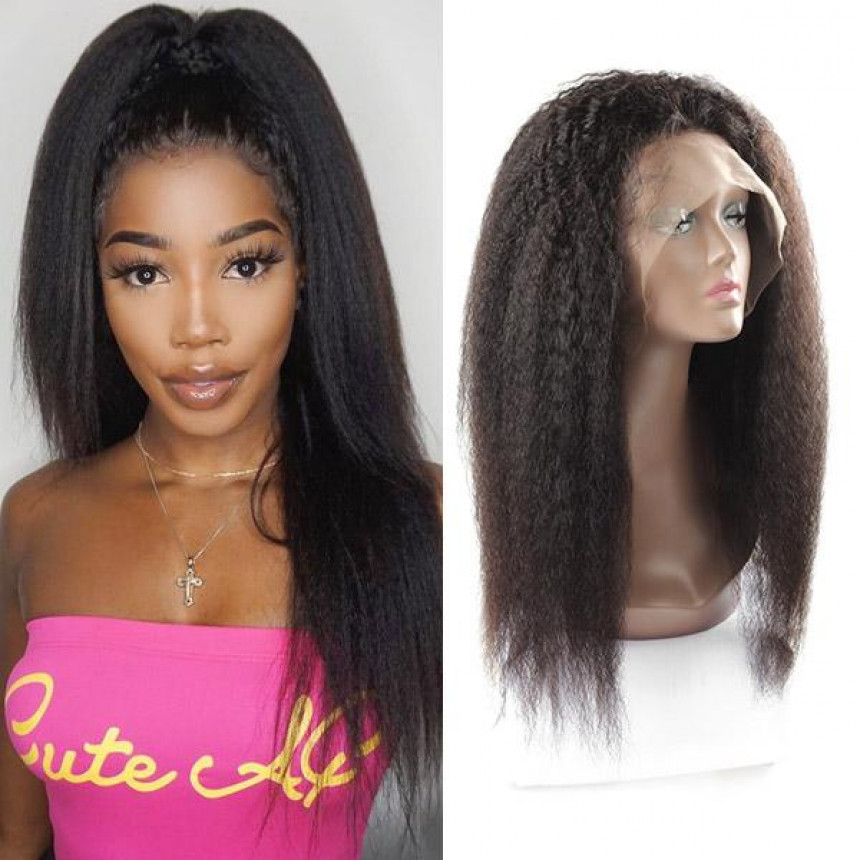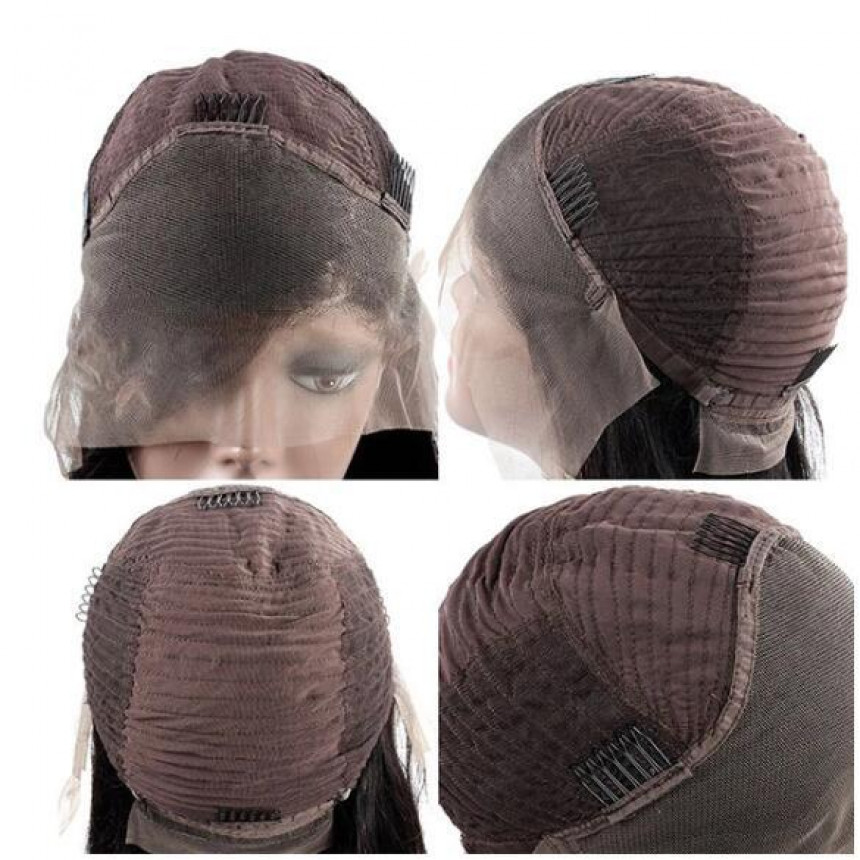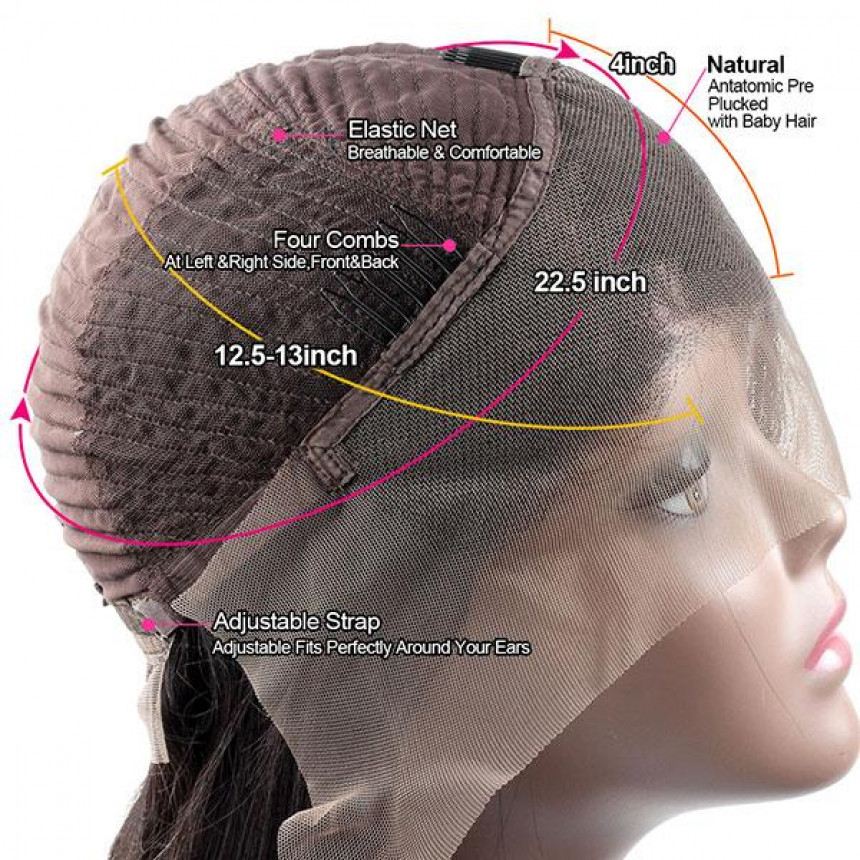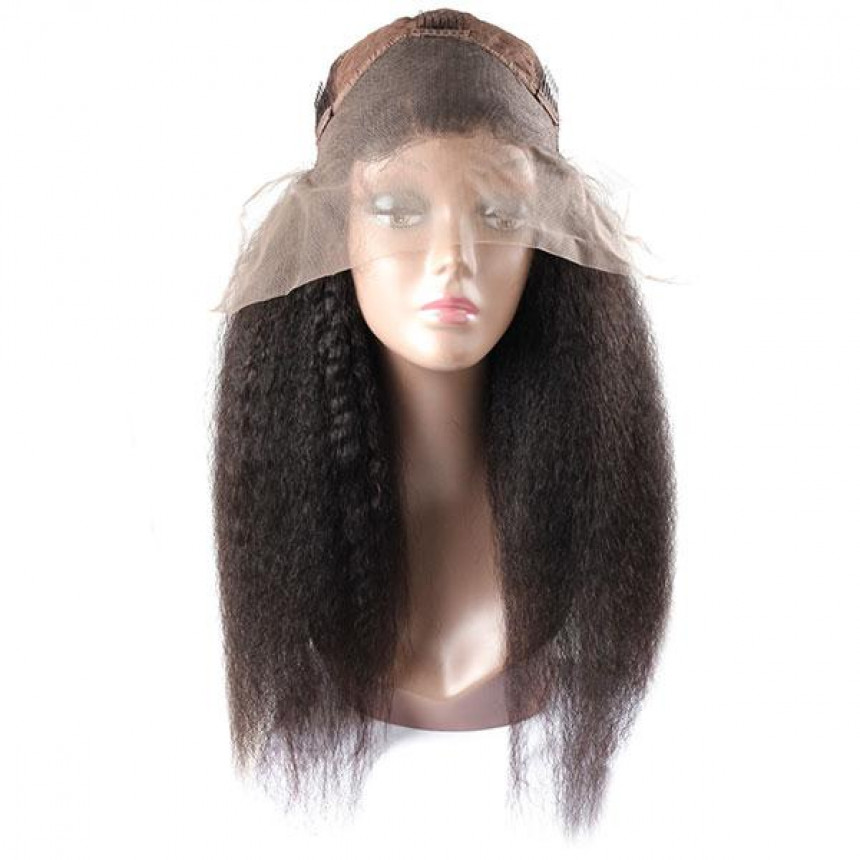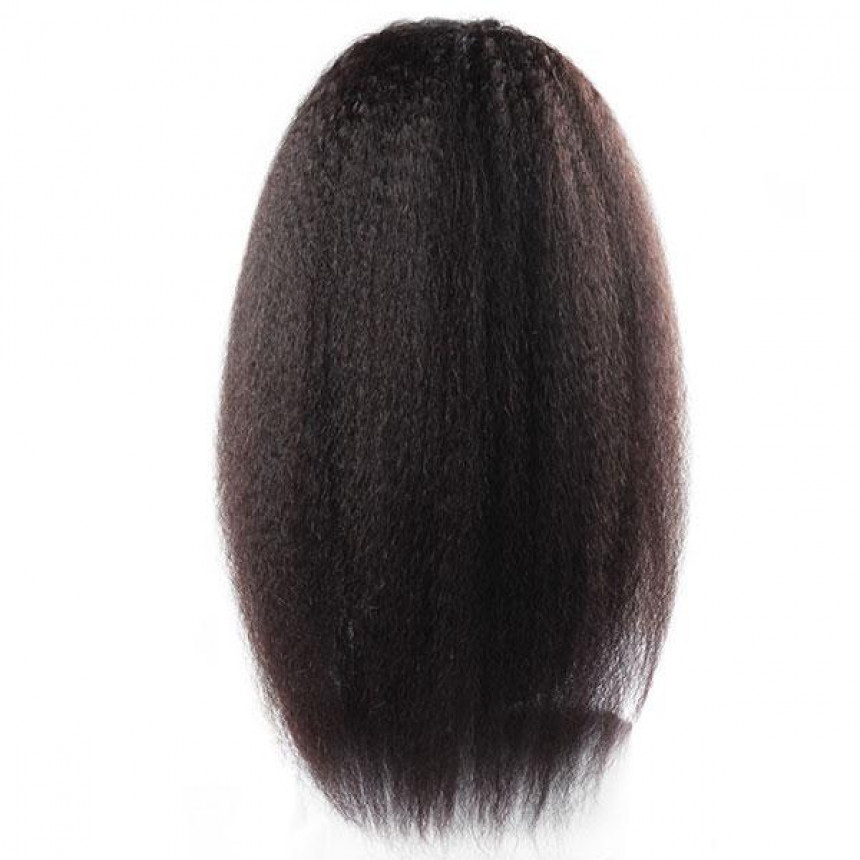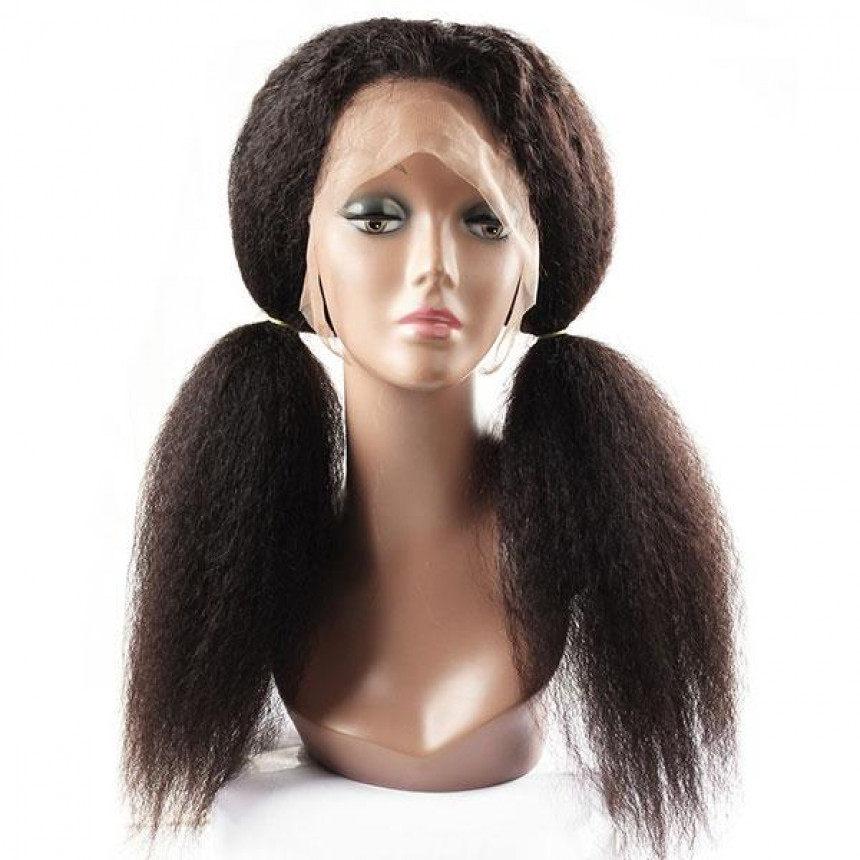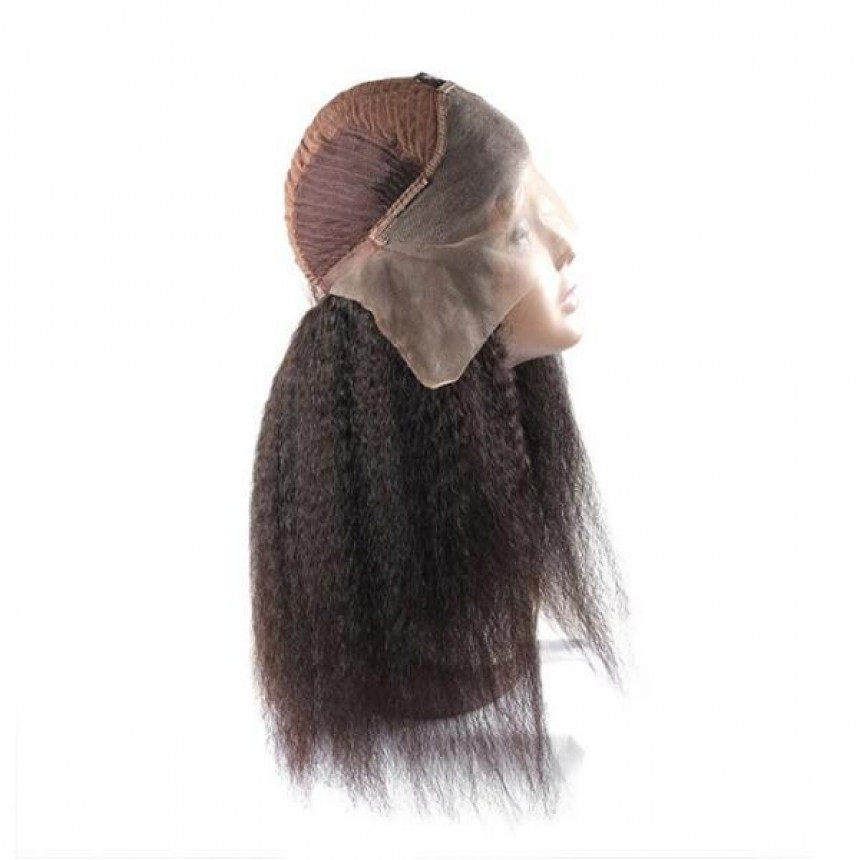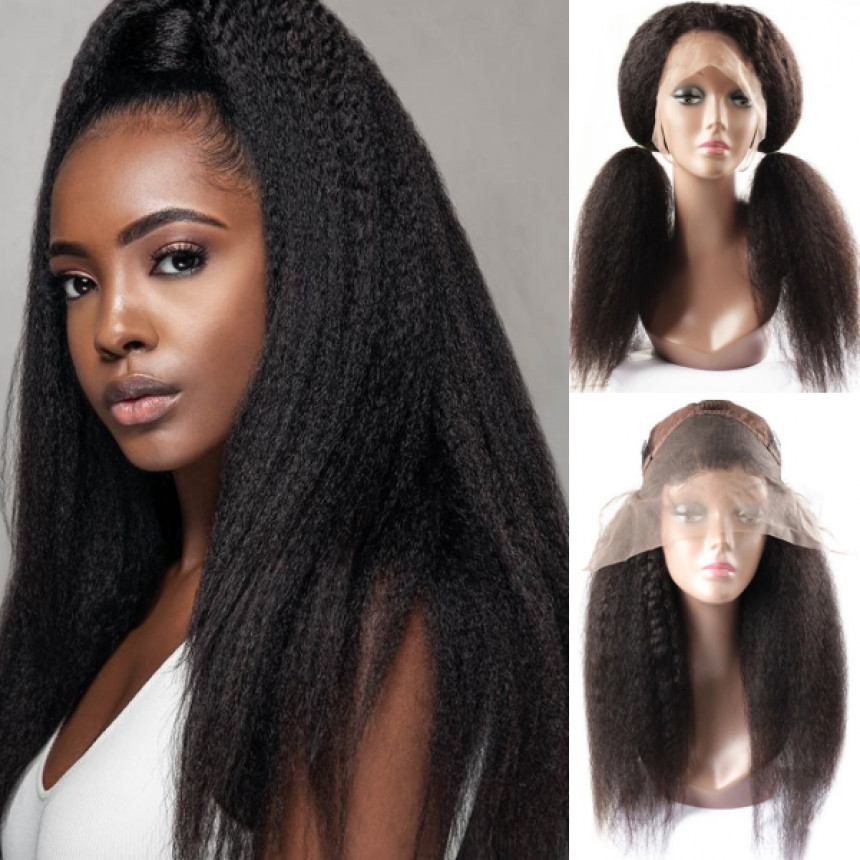 Hot -20 %








Secured Shopping
Best security features, we support Visa, Master.Amex, Paypal and etc.
Free Shipping
Free delivery over $50, ship with DHL, EMS,Fedex express and etc
Free Returns
Hassle free returns, multi warehouses in the US, Hong Kong, Canada, New Zealand
Kinky Brazilian Straight Hair Wig 13X4 Lace Front Yaki Human Hair Wigs
PRODUCT FEATURES

Item: Yaki Hair Wig Brazilian Kinky Straight 13X4 Lace Front Human Hair Wigs
Hair Material: Virgin Human Hair Weave, 10A Grade, No Shedding, Tangle Free
Hair Color: Natural Black Color
Hair Grade: 10A Grade, Yaki Straight Human Hair Wigs, Can be bleached and restyle, dyed
Hair Length: 8 inch - 26 inch are available, Very Soft, Healthy and thick
Texture:Yaki Straight Hair, Natural Hairline, Soft, Comb Easily, Minimal Shedding, No Tangle
Density: 150% high density nice quality human hair wigs
Pack: 1 Piece Yaki Straight Hair Lace Front Wig
Revel in the Beauty: Yaki Hair Wig - Brazilian Kinky Straight 13X4 Lace Front Human Hair Wigs.
Experience a transformative journey of style, authenticity, and unparalleled quality with the Yaki Hair Wig. With its Brazilian kinky straight texture and 13X4 lace front, it promises a look that's as natural as it is captivating.
Yaki Hair: An Insight
The Uniqueness of Yaki Texture
Originating from the intricate beauty of Afro-Caribbean hair, the Yaki texture replicates the appearance of relaxed Afro-hair. It boasts a slightly crimped, straight pattern, resonating with those who desire a texture close to natural Afro-relaxed hair.
Brazilian Kinky Straight: A Texture Like No Other
Blending the Yaki texture with Brazilian hair quality, the kinky straight variant offers a denser and more voluminous appearance. It's like the amplified version of Yaki, providing the wearer with a head full of thick, luscious locks.
Benefits of the 13X4 Lace Front Design
Natural Hairline

: Thanks to the sheer lace, the frontal mimics a natural hairline flawlessly.

Versatility

: Whether you prefer a side part, middle part, or pulled-back style, this design accommodates all.

Breathability

: The lace ensures your scalp remains ventilated, offering comfort throughout wear.

Durability

: With proper care, the lace front remains intact, extending the wig's lifespan.
Why Opt for Human Hair Wigs?
Human hair wigs, in comparison to their synthetic counterparts, offer:
Natural Appearance

: Their luster, bounce, and movement closely mirror natural hair.

Heat Styling

: Human hair wigs can be styled using heating tools without risking damage.

Longevity

: With diligent care, they outlast synthetic wigs, ensuring value for money.

Customizability

: Dying, coloring, or cutting becomes feasible without compromising the wig's integrity.
Expert Care Tips for Yaki Hair Wigs
Moisturizing

: Regularly hydrate to maintain its sheen and prevent dryness.

Gentle Detangling

: Use a wide-tooth comb, starting from the ends and working your way up.

Washing Routine

: Opt for sulfate-free products and wash every 2-3 weeks.

Storage

: Keep it on a wig stand in a cool, dry place away from direct sunlight.
Conclusion
The Yaki Hair Wig, with its Brazilian kinky straight texture and 13X4 lace front, epitomizes elegance, functionality, and authenticity. For those keen on capturing the beauty of relaxed Afro hair with the quality of Brazilian hair, this wig is your go-to choice.
FAQs
Can the Yaki Hair Wig be colored or bleached?
Yes, but always consult a professional for optimal outcomes.
How often should the wig be washed?
Depending on usage, every 2-3 weeks or when there's noticeable product buildup.
Is it safe to use heating tools on the wig?
Absolutely, but always use a heat protectant and avoid excessive heat.
Why does the Yaki texture appear straight yet crimped?
It's designed to resemble Afro hair that's been relaxed, hence the unique pattern.
What's the difference between Yaki and traditional straight hair?
Yaki has a slightly crimped texture, mimicking loose Afro hair, while conventional straight hair is uniformly sleek.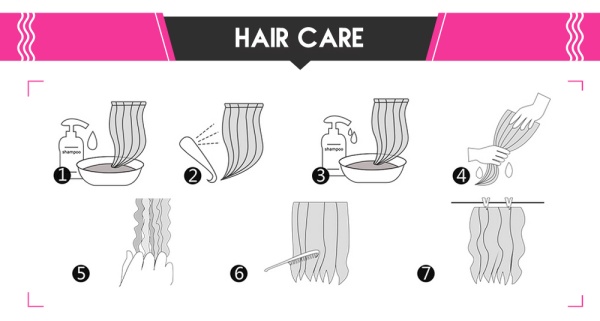 1.Be ready for everything and wet the hair with warm water
2.soak the hair with mild shampoo for a few minutes.
3.Rinse the hair in clear water once.
4.Do it again to make sure the hair is clean.
5.Cover the hair with the towel to soak up the water on it.
6.Move down gently to comb the hair straight to the ends.
7.Hang the hair with the weft open and air-dry it and curls hold well.
Stock:

10 only

Model:

brazilian-kinky-straight-hair-wig-13x4-lace-front-yaki

SKU:

brazilian-kinky-straight-hair-wig-13x4-lace-front-yaki-human-hai

ISBN:

yaki-hair-wig-bra
Hurry, this offer ends in: