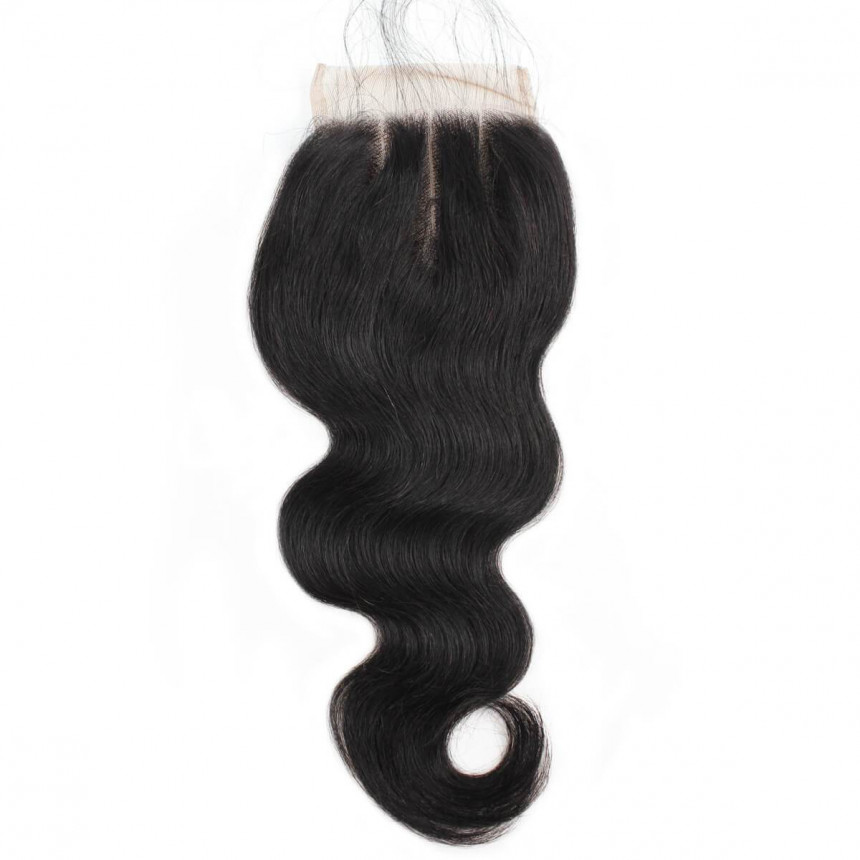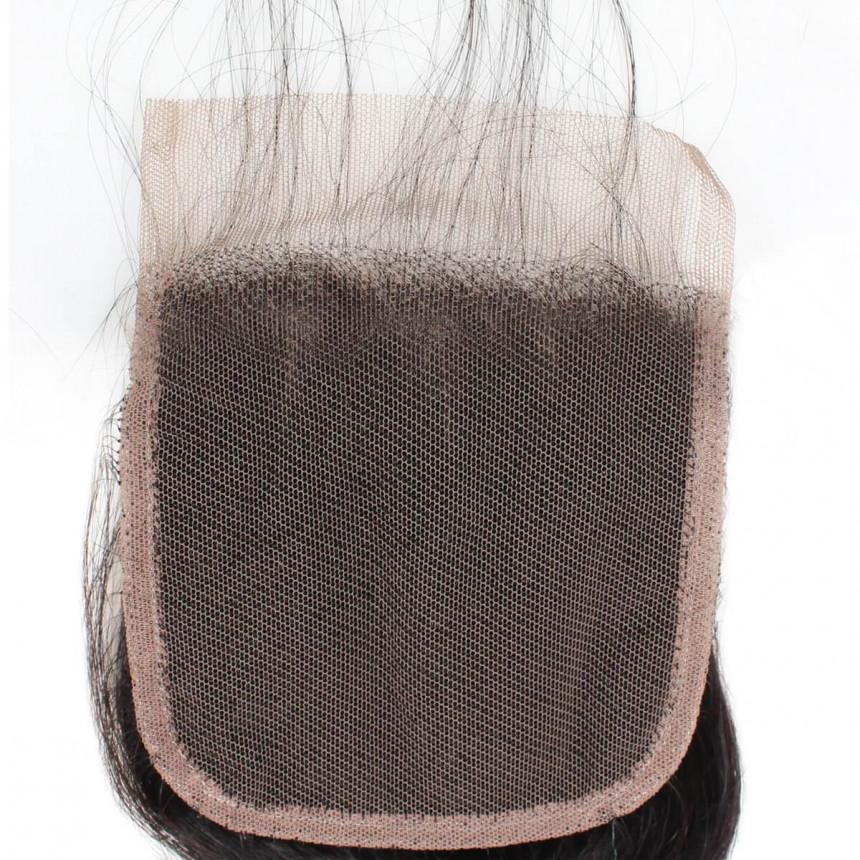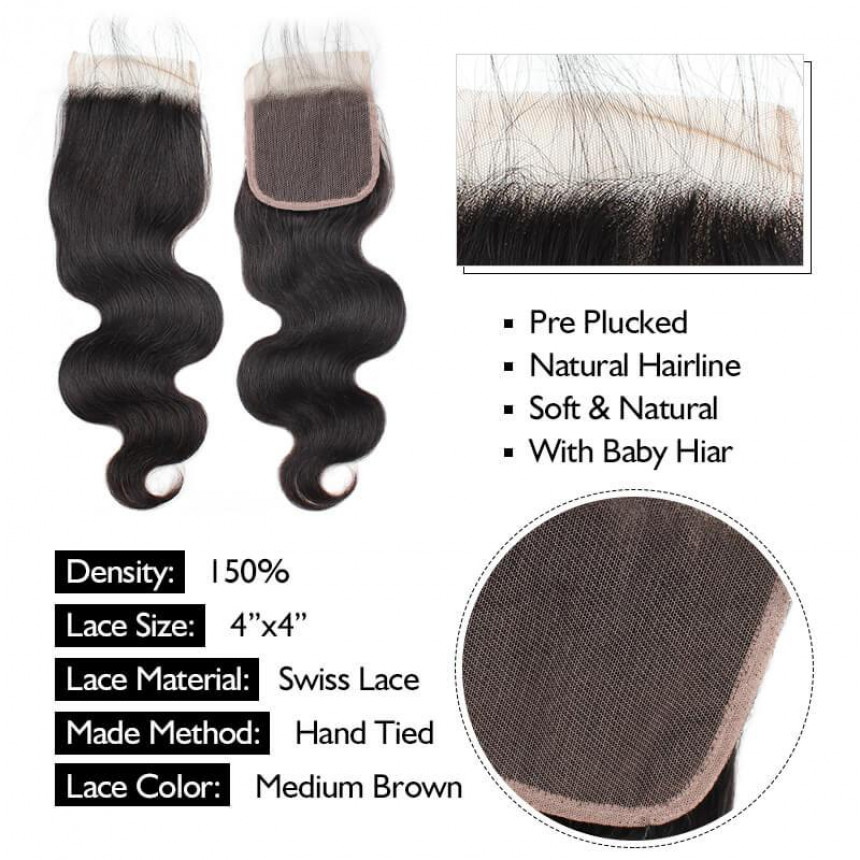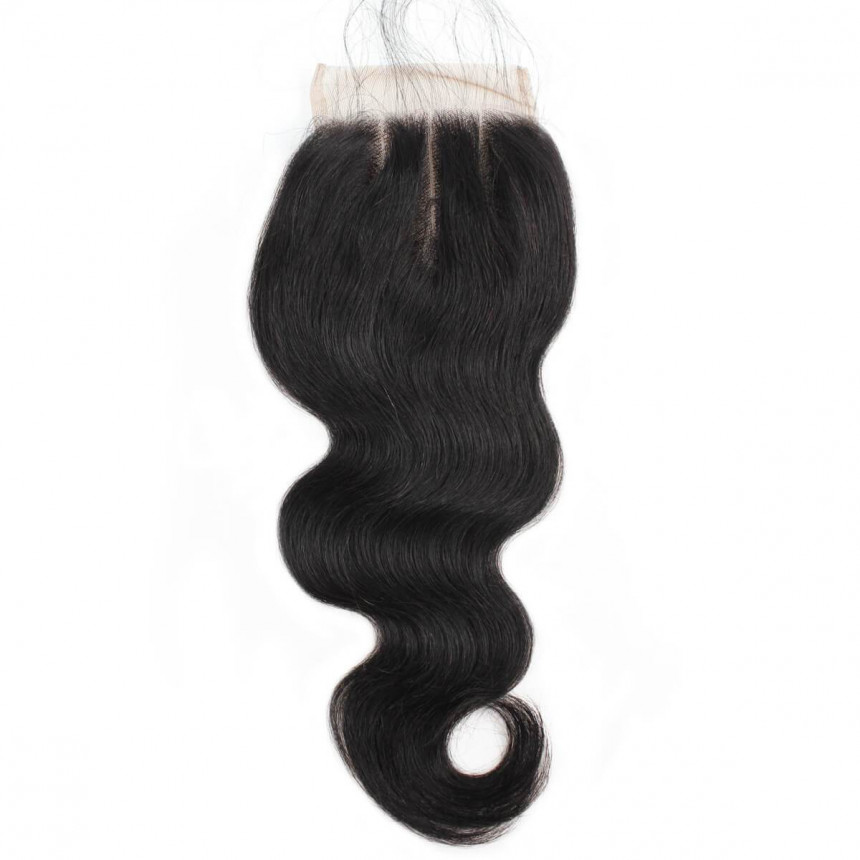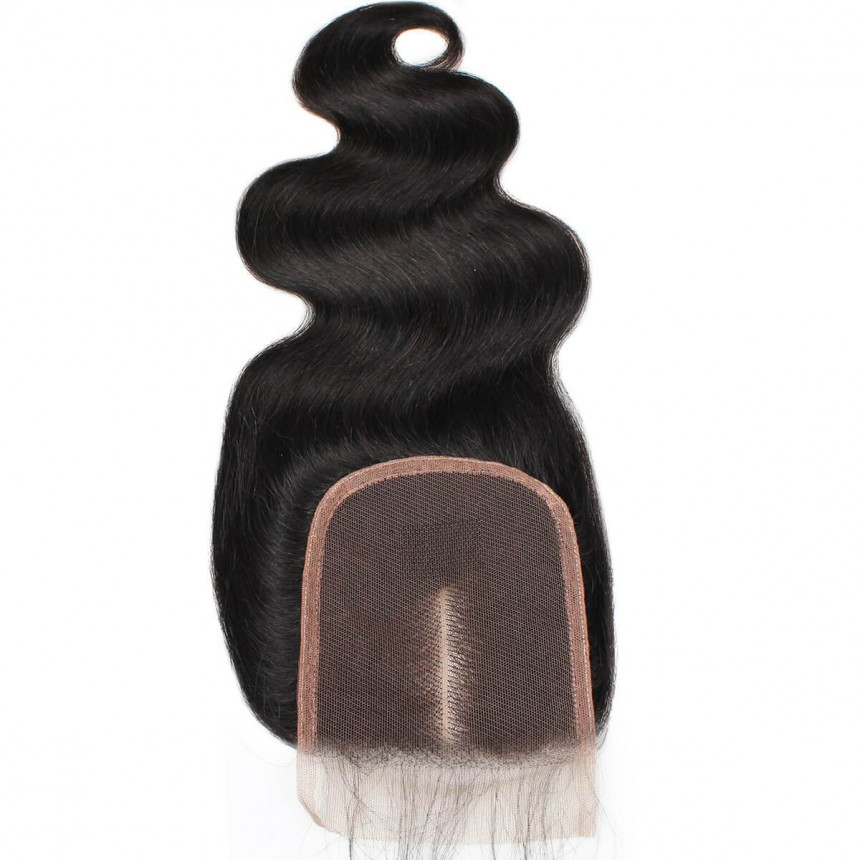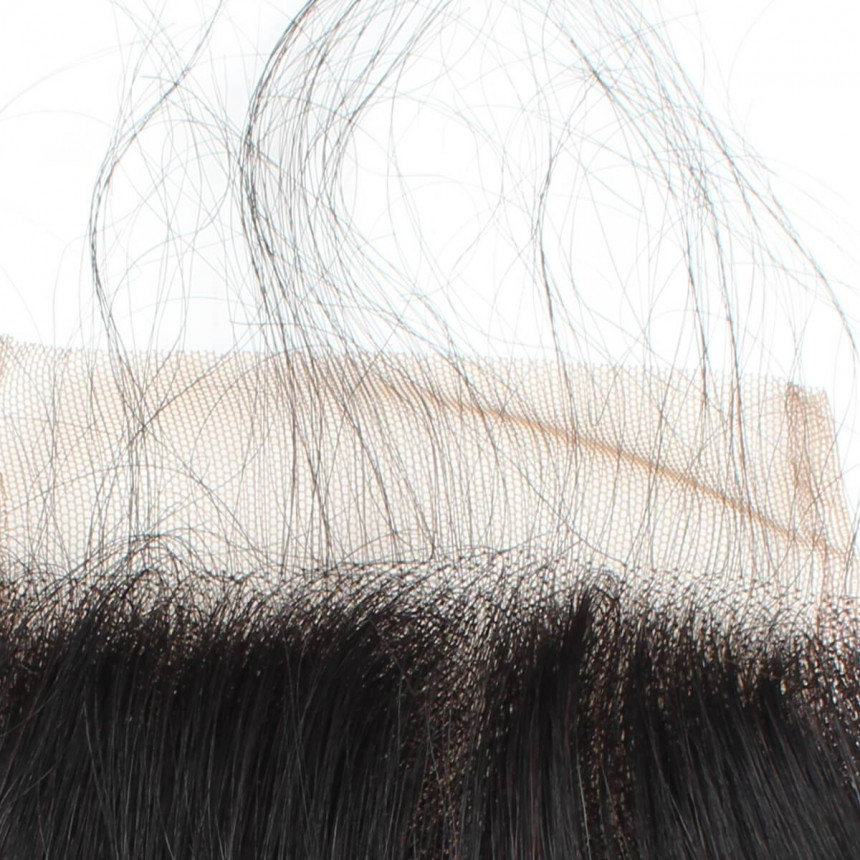 -20 %






Secured Shopping
Best security features, we support Visa, Master.Amex, Paypal and etc.
Free Shipping
Free delivery over $50, ship with DHL, EMS,Fedex express and etc
Free Returns
Hassle free returns, multi warehouses in the US, Hong Kong, Canada, New Zealand
Lace Closure With Baby Hair Body Wave 4x4 Lace Closure With Baby Hair Extensions Free Middle Three Part Swiss Lace
100% Remy Human Hair Body Wave 4x4 Lace Closure With Baby Hair Extensions Free Middle Three Part Swiss Lace No Shedding Unprocessed Pure Untreated Hair Can Be Curled Permed Straightened No Matting No Tangle Bouncy Soft Hair
Hair Grade: 100% Unprocessed Virgin Human Hair Weave

Hair Texture: Body Wave

Items/Package: 1 Pc 4*4 Lace Closure




Hair Length: 4*4 Lace Closure: 8-20 Inches




Hair Weight: 4*4 Lace Closure:30g-50g/piece




Hair Color: Natural Black

Quality: Machine Double Weft, Soft, No Shedding, No Tangle

Features: Can Be Dyed & Permed & Bleached
FAQ
What are the best ponytail extensions?
Onedor Synthetic Hair Bun Extension Donut Chignon Hairpiece. FUT- Ladies Claw Ponytail Clip in Hair Extensions 21 inches Extended Straight Hairpiece. SWACC Easy Stretch Hair Combs Clip at ponytail extension. Among- Brief Pants Ponytail Synthetic Hair Blonde Clip In Hair Extensions.
Can you make a ponytail with a wig?
Step 1: Attach the wig into your mind, leaving a couple of loose strands of your normal hair poking from the wig cap onto the side along with the trunk. You are not going to get a slicked-back, cheerleader design ponytail. The point is to produce a mid-to-low ponytail that is loose. Vinyl or metal bands will create the wig.
How do you do a cute messy ponytail?
Begin with filthy hair or utilize some shampoo. Produce a brief middle part. Tie up your ponytail. Wrap or accessorize your ponytail. Pull out bits of hair at front to bring some style. Leave it alone!
Is ponytail good for round face?
The very best ponytail to get a round face once it has to do with a round face shape: the greater the pony, the greater. See, the elevation at the crown of the mind will help balance the roundness on your own lips, says Cho. "If you would like to elongate your face, you need to bring the attention up," she states.
Why is my ponytail so thin?
A lot of women have a tendency to discover their ponytail gets thinner as a consequence, and it's a frequent indication of the sort of hair reduction. The cause of this is that individuals with pattern baldness have an increased sensitivity to a hormone byproduct within the body known as dihydrotestosterone (DHT).
How do you hide a double ponytail?
Lift your very first ponytail and brush it it is going to give it a few additional fluff and will pay within the next ponytail. 5. If you would like to attempt to conceal the next ponytail, then you may use bobby pins and join strands of hair from all sides of the next ponytail to strands of their very first ponytail.
Can you dye fake hair?
Artificial hair is easily dyed. When you have a look over your wig or your strands and believe, will you dye faux hair? The solution is Yes, and this Guide can really help. You may easily dye synthetic strands or wig in home.
Do Tape in hair extensions cause hair loss?
Have you ever noticed some hair loss or harm from the extensions? Nope. Tape-in extensions would be the most powerful extensions it is possible to get and will not result in any harm to your hair so long as you care for these brush lightly at your origin.
What is a half ponytail?
The half ponytail permits you to consume some hair from the ponytail style whilst leaving the remaining hair outside. This style handles to pull back the hair from the face and keep your hair neat and clean. This is appropriate just for long-medium to long hair lengths.
Which face type is the most attractive?
T The Face Shape That Wins Hearts Sure, we all know amazing individuals with square-shaped face, round face, and so forth. However, the heart shape, otherwise more commonly called a V-shaped confront, has been clinically proven to be the most visually appealing face contour to get.
Is 2 bundles enough for a full head?
Normally 3 bundles with closed or 4 packages with lace closed are sufficient to earn a complete head weave, shorter duration hair follicles are thicker compared to hair. By the comments from the virgin hair consumers, using 12" or less, two bundles could be more than adequate. Since this span has lots volume to the weft.
Who has the best quality hair?
Unice is a pioneer of a based-China on line hair manufacturer new. Nadula. Nadula Hair is also a China-based brand -- it has been in existence for over ten decades. Alipearl Hair. Mayvenn. Ali Grace. Klaiyi Hair. Rosa Beauty. Personal Label Extensions.
How many bundles do I need with a 5x5 closure?
If you're likely to find the very best 5x5 lace closed wig in 8-18 inches, then you need to get 3 packages for a complete sew-in. If you would like the 5x5 lace closed with packages sew in at the duration of 20-30 inches, then you need to purchase 4 packages to get a complete sew in using a 5x5 brazilian lace closed.
How many bundles is 30 inches?
We recommend 3 packages to get a complete install if using spans shorter than 20 inches. 4 packs are suggested for hair measuring 22-30 inches. We recommend 5 packages for spans 30 inches and more.
How do they make fake hair?
Artificial Hair: A synthetic polymer it's made up of plastic fibers, made to look like hair. In its fundamental form, artificial hair is created of non-toxic oil that's heated and heated into strands to earn individual hair follicles. The strands are then laced or tied to extensions and hairpieces.
How do I start selling hair bundles?
Research Your Own Products. Choose a Venue. Setup Wholesale Accounts. Provide Client Incentives. Sell Accessory Supplies. Provide Reviews to Repeat Clients. Boost Your Company.
Where can I buy Remy hair?
Remy hair extensions have been offered on online shops such as Luxy Hair, in addition to in specialist salons or beauty shops.
Can Remy human hair be dyed?
Since virgin Remy hair extensions have never been chemically processed at all, they are sometimes dyed with minimal harm to your own hair follicles. While it's ideal to prevent overly harsh compounds, virgin Remy extensions may be lightened or darkened as organic hair. Experts advise that you don't try to dye non-Remy hair weaves.
What is the difference between hair frontal and closure?
1 approach to spot frontals is they are utilized to reestablish the hairline from ear to ear while closures are utilized to recreate the pure glow of their hairline. Both lace frontals and lace closed hair pieces assist to finish your appearance and are fantastic for styling your own wigs, weaves, and hair extensions that are natural.
How big is a 6x6 closure?
A 6x6 lace closed is a bit of human hair closed using the lace dimensions 6x6 inches. It's different with the 5x5 lace front closed, the policy area of a 6x6 lace front closure is 6 inches round your brow and 6 inches into the trunk. The 6x6 closure sew can also construct a natural and complete hairline.
How do you fix a lace closure without glue?
Lay the closed above your braids and line it up with all the hairline. Use hair clips to pin down the lace closed in place. Cut off the excess lace, careful to not cut too near the hair . Tease a number of your baby hairs and push them only facing the lace closed. Sew close into the braids.
How do u pluck hair?
Do not dig partially tweezed or broken hairs. If you tweeze a hair, your aim is to pull on the hair shaft from the epidermis, in its root. Use sterilized tweezers. Pull hair with an angle, following the grain of the hair follicles.
Can a lace front wig be sewn on?
The lace provides you the advantage of a natural-looking hairline, but lace front choices are typically cheaper than the usual full-lace wig. In any event, the most protected approach to put in a lace-front wig would be to sew it into position.
Which is better sew in or wig?
Should you take some opportunity to invest in great quality packages, you might have hair extensions which last as many as 2 years which makes it more suitable and cost-effective to have a sew-in. Wigs have short life expectancy the very best of the highest quality ones may still seem messy over a particular timeframe.
How many bundles do you need for a weave?
Three packages for an entire sew-in typically the magical number. With three packages everywhere from 14″ -- 20″ your weave will probably be complete, flowy, and glamorous. Anything less, two packages will be ideal. In case your sew-in is beginning with spans over 22″ you may wish to contemplate four packages to five packages.
How do you keep weave cheap?
You ought to keep your own hair weave right when you are washing it to prevent matting. Dry the hair softly by massaging it with a micro fiber towel; don't rub your hair! You can wash your hair under a drier or in the atmosphere also, but be certain it's totally dry so that it does not get mold or smell like mildew.
How much is real human hair?
For individual hair, you can expect to pay anywhere between $100-$500 USD. Luxy Hair extensions can change in cost based on the weight, colour, and duration.
Is 180 density thick?
180 percent (Heavy) Intended for customers who want a complete and voluminous hair appearance. This density is hefty and also for customers who enjoy a complete style. 200 percent (Additional Heavy/Glam) This density is quite heavy.
How often should you tighten your weave?
The main reason it may come undone before then is because it must be tightened. Stephen says many hairstylists will tighten the weave after washing it, so make sure you generate an appointment with your mane man or girl every few weeks to do this.
What is the most expensive weave?
irgin hair thinning hair is the most expensive kind of hair weave. It lasts longer than other sorts of hair since it's 100% pure and has not gotten any chemical processing.
Should I wash my hair before getting a weave?
ash Your Hair Hair Use a gentle sulfate-free shampoo to remove any buildup in the scalp and hair. Your hair will probably be mainly inaccessible whilst wearing your own hair extensions so that you would like to be certain it is as clean as you can before braiding it into prep for your own weave.
How can I keep my weave silky?
Shampoo In Least Bi-Weekly, Should Not Weekly. Condition Your Hair. Thoroughly Dry Your Hair. Sleep Having a Satin Scarf or Pillow. Braid Your Own Hair At Night (For Curly hair ) Keep warmth to a Minimum. Do Not Drench Your Own Weave In Products.
How long does a frontal closure last?
They last between two to four weeks without having a retouch. The longer duration of time that your lace frontals need to remain installed will allow it to irritate skin and seriously harm your hairline or split your borders.
What is the difference between closure and frontal?
Versatility: Frontals are utilized to reestablish the hairline from ear to ear although closures are utilized to recreate the pure parting of their hairline and quantify about 4inches by 4 inches and are usually sewn into position.
Can you reuse a frontal closure?
Provided that it is not cut and the glue is removed, don't hesitate to reuse your frontal as many times as you'd like.
Can wigs damage your hairline?
In short, the Reply to this question: can lace front wigs hurt your hairline independently?' Is no, it is not the wig which hurts the hair. It is the hair care clinics and techniques utilized that cause harm to your own hair.
What's the difference between a silk and lace closure & A frontal closure?
Compared to the silk closed, the lace closed is obviously thinner and more elastic; it will readily adapt to a head, leading to an apartment and easy installation. On the other hand, the knots on the lace closed are observable with clear grid lines, which can be very noticeable if they are not substituted first.
How long can you wear a closure wig?
To get a 100% human hair lace frontal wig, then it may last up to 1-2 years if with appropriate maintenance whenever it's all up to 6-8 months when a lace frontal wig.
What's the difference between 4x4 and 5x5 closure?
The differences between 4x4 and 5x5 closing The dimensions of this 4x4 closed is 4 inches, and also the size of this 5x5 closed is 5 inches. The 5x5 lace closure will pay for an additional one inch compared to the 4x4 lace closed.
What does a 5x5 closure look like?
The 5x5 lace closed is part of lace, distinct from the 13x4 and 13x6 frontal, the policy region of the 5x5 hair closed is 5x5 inches, so it is shaped just like a quadrate. The 5x5 hair closed is usually put in the center portion of the front mind, it may cover the mind out from temple to temple. How many times can you reuse a lace front wig?
However, in case the synthetic lace wig price you around a hundred bucks, the synthetic fibers are a lot better and therefore are heat friendly, therefore it may be worn over once or maybe can last half a year if with appropriate care. For individual hair lace wigs, they may be worn for nearly annually if with appropriate care.
How long does closure sew in last?
Ordinarily, a 6x6 closed install will require you approximately 2-3 hours to sew , however the service period may last about 6 weeks, and we advise that you visit salon to present your 6x6 final wig a profound caring and upkeep every 2-4 weeks once you set up the 6x6 closed and packages.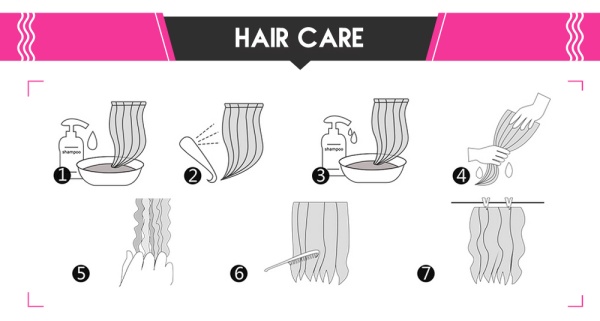 1.Be ready for everything and wet the hair with warm water
2.soak the hair with mild shampoo for a few minutes.
3.Rinse the hair in clear water once.
4.Do it again to make sure the hair is clean.
5.Cover the hair with the towel to soak up the water on it.
6.Move down gently to comb the hair straight to the ends.
7.Hang the hair with the weft open and air-dry it and curls hold well.
Stock:

5 only

Model:

hair-body-wave-4x4-lace-closure

SKU:

hair-body-wave-4x4-lace-closure

ISBN:

hair-body-wave-4x
Hurry, this offer ends in: