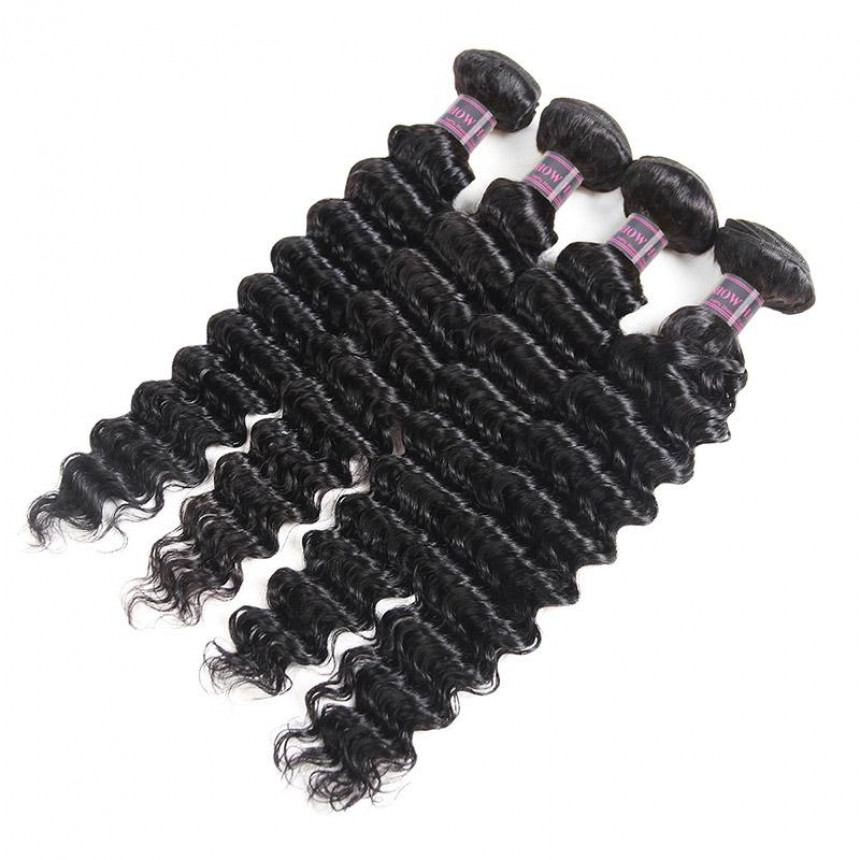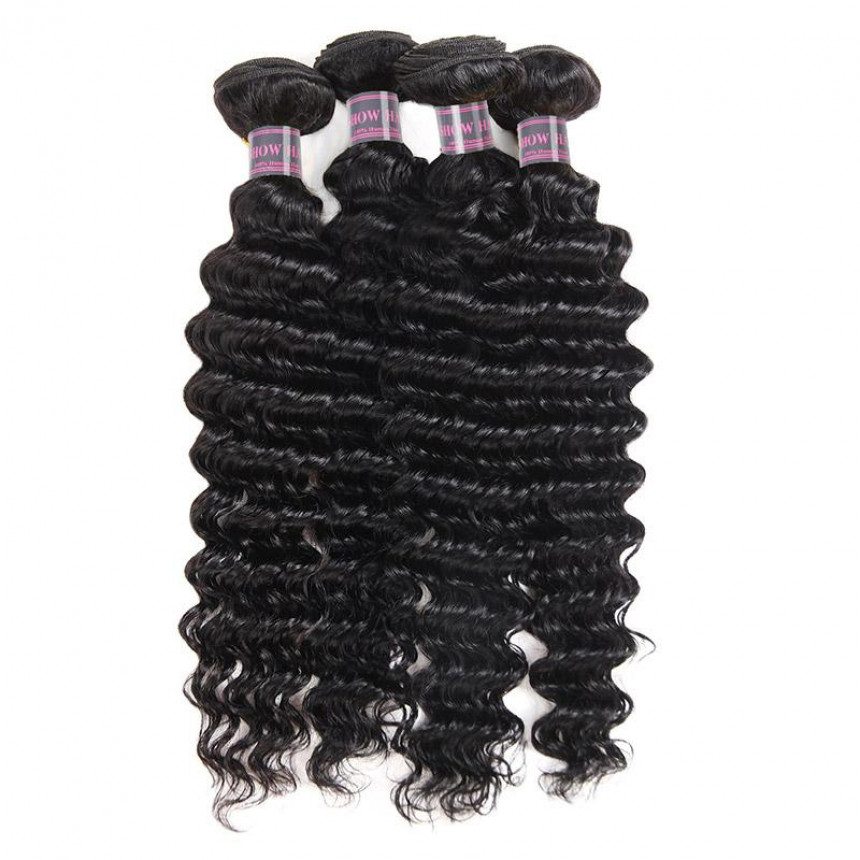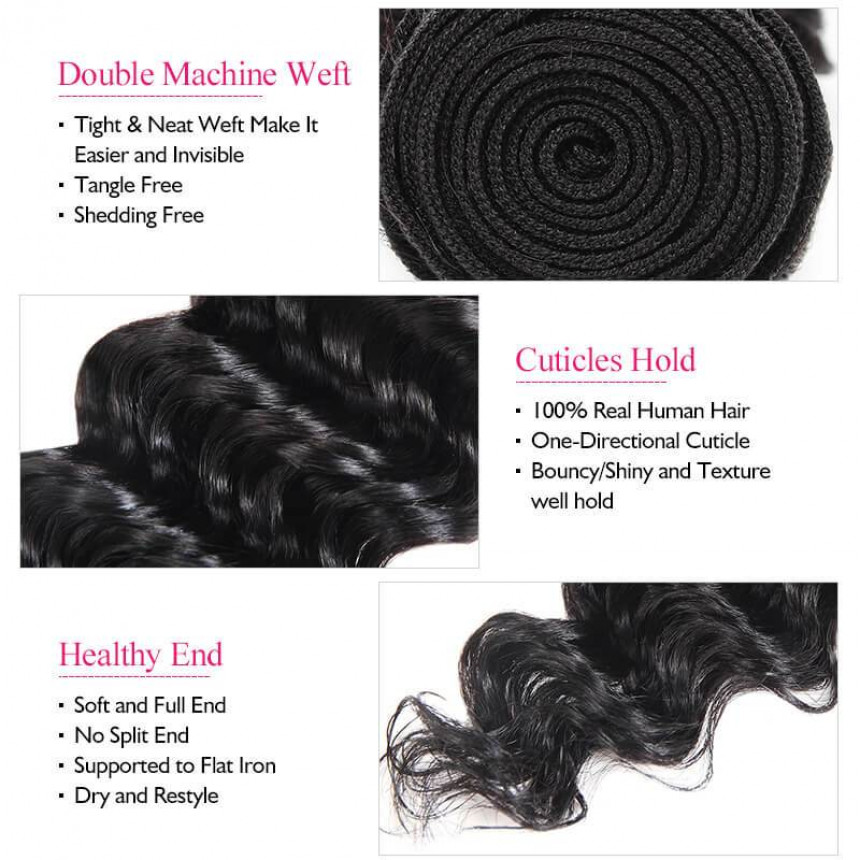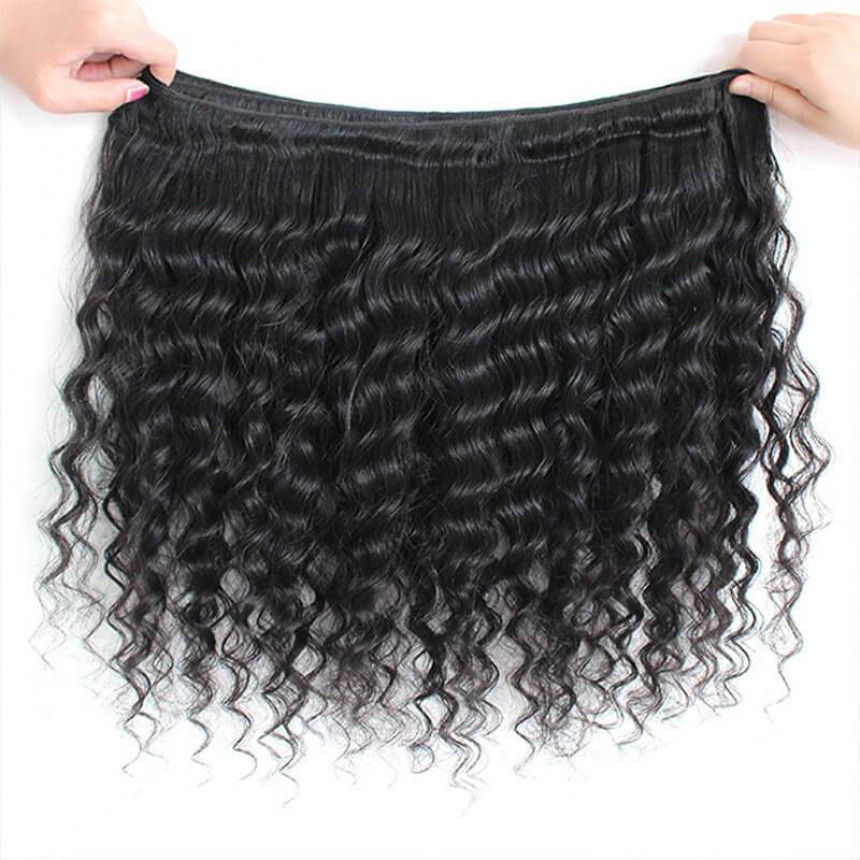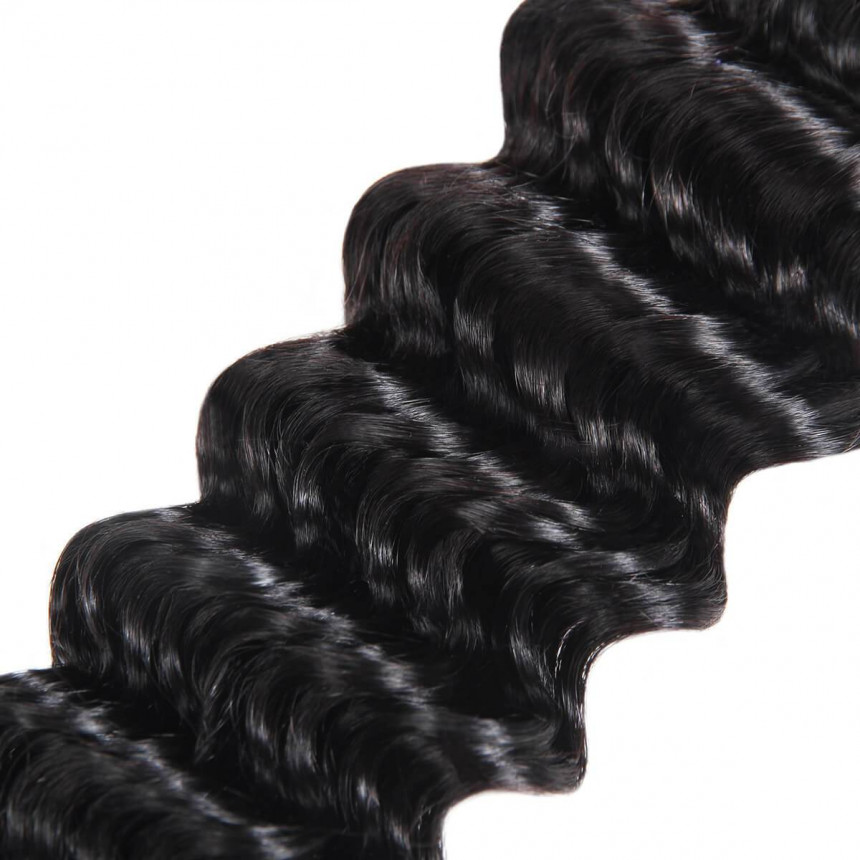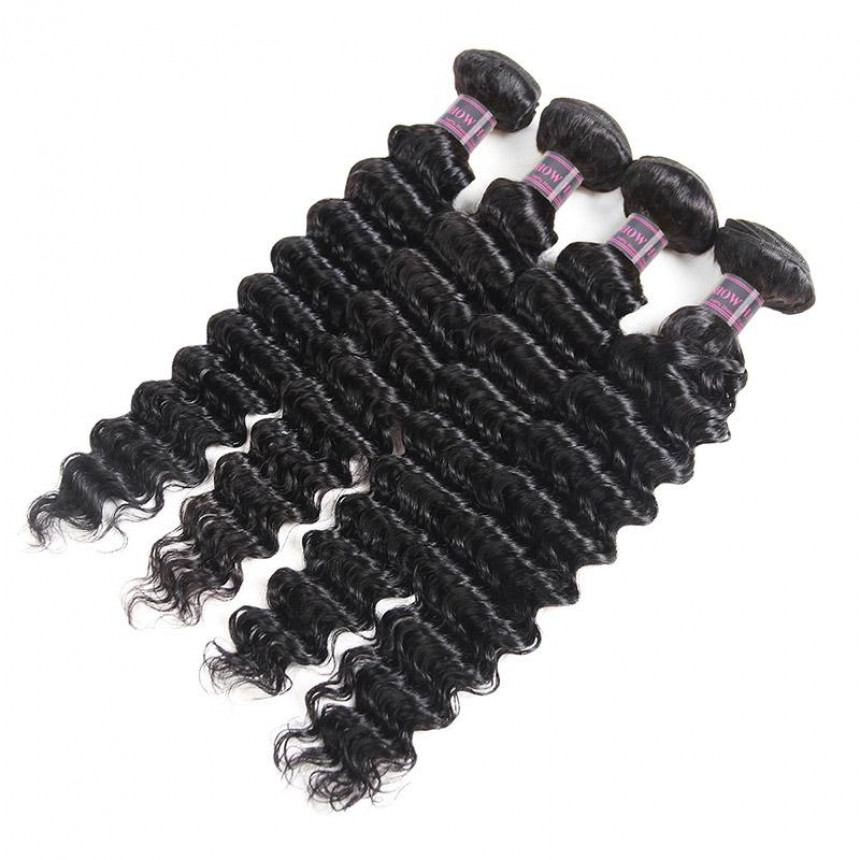 -20 %






Secured Shopping
Best security features, we support Visa, Master.Amex, Paypal and etc.
Free Shipping
Free delivery over $50, ship with DHL, EMS,Fedex express and etc
Free Returns
Hassle free returns, multi warehouses in the US, Hong Kong, Canada, New Zealand
malaysia bundles deep wave human hair 4 bundles
Malaysian 4 Bundles Deal Deep Wave Human Hair Weave Bundles 100% Virgin Remy Human Hair Extensions Can Be Curled Permed Straightened Long Lifetime Durable Natural Hair No Shedding No Matting No Tangle
Hair Grade: 100% Unprocessed Virgin Human Hair Weave

Hair Texture: Deep Wave

Items/Package: 4 Pcs Hair Weave




Hair Length: Hair Weave: 8-28 Inches In Stock




Hair Weight: Hair Weave:95g-100g/Piece




Hair Color: Natural Black

Quality: Machine Double Weft, Soft, No Shedding, No Tangle

Features: Can Be Dyed & Permed & Bleached
FAQ
Can Malaysian hair be curled?
About Malaysian Hair The hair has a Incredibly luxurious feel to it and has a wonderful all-natural glow. The malaysian hair is quite robust and because of this holds curls exceptionally well. Curls will continue all day and don't loosen or fall and no hair merchandise must keep the shape.
Is Remy hair good?
REMY hair really is a smoother, shinier, and Fitter look than NON-REMY. This hair feels fantastic even after several occasions being washed. The majority of our customers can find a couple of years of use with REMY hair looking great. The investment is fantastic but well worthwhile.
What's the difference between Yaki and Remy hair?
Generally, Remy hair is cut out of a Single donor, cuticles complete, and all hairs moving in exactly the exact same way from root to tip. Yaki hair is the texture of these locks. Yaki hair is cut out of one donor, cuticles undamaged, and hairs facing the identical way from root to tip.
Where does the best hair come from?
Nearly All human hair used in wigs and Extensions comes from India and China. Spiritual individuals make pilgrimages to temples like the Venkateswara Temple at Tirumala, India, in which they shave/tonsure their minds at a ritual of loyalty.
Can you wash Remy hair?
Like our hair, we ought to wash the Virgin remy hair with shampoo, it can eliminate the dirt, dandruff and extra oil in the hair. Please rub the shampoo to your hair with your fingers. In addition, we advise that you utilize non-metallic shampoo to prevent damaging the actual hair. Utilize the fantastic conditioner to the hair.
How do I keep my weave from shedding and tangling?
Do not cut on the wefts if You're getting a sew-in. Consult your breeder to fold across the track for into another ring or braid. Ensure that your stylist doesn't sew through the weft but about it. Do not use a whole lot of merchandise in your hair extensions.
Why are my extensions shedding so much?
Both Big variables in baldness are: 2 -- The hair strands may not be sewn closely enough to the weft that will cause the hair to shedding especially with forthcoming and de-tangling. Extensions are vulnerable to shedding since they are made from hair, and might not be stitched tightly enough to the weft.
Is hair extensions a good business?
Hair extensions are an Unbelievable way to Make quick developments to somebody's hair length, design, and feel which does not damage your normal hair, and that's exactly what makes it such a popular commodity. Even though the hair extensions firm is an excellent rewarding chance, there's a good deal of competition.
How long does hair have to be to sell?
Buyers want healthy, thick, "virgin" hair that's 10 inches or more. They do not want hair that's been colored, bleached, permed, cut into layers or exposed to heat (hot irons, hair sprays, shampoos, etc.. They also don't need your hair, if you drink or smoke.
What is the best glue for full lace wigs?
Best for Active Men and Women. Extreme Cream Adhesive. Courtesy. Lasts 2 to 4 Weeks. Ultra Hold. Courtesy. Finest for Maximum Hold. Glued Blasting Freeze Hairspray. Got2B amazon.com. 4 Bold Hold sandpaper. Courtesy. 5 Ultra Glued Invincible Styling Hair Gel. Got2B amazon.com.
What is human hair blend wigs?
A human hair mix wig is a wig which has Human hair and synthetic hair combined together. These wigs possess many positive aspects, since they may hold fashion longer because of the artificial fibers, while using a natural appearance and texture on account of the hair.
How long does the glue last on lace front wigs?
But the quick answer is: it Depends upon the chemical Composition of the glue you use. Some adhesives are short term, though some can adhere the wig for many months (4-6 weeks ). You need to pick the suitable glue, otherwise it'll damage your borders. Normally: The lace front wig could be ensured for as much as fourteen days.
What can I use instead of got2b?
5. Vo5 Ultimate Hold Hairspray: a fantastic Alternative into this Got2B freeze spray to utilize with all the gel glues. It's a firm hold too and I use it to hold my hairstyle in place. You may buy it in Clicks stores nationally.
Can you use eyelash glue for lace front wigs?
Eyelash glue Isn't a powerful enough Glue to fasten a lace front wig completely by itself. It needs to be followed by a different, a more powerful type of glue or procedure utilized to fasten lace front wigs. But, it's been utilized to aid in securing the advantages of a lace front wig so as to make it look more natural.
What's the difference between human hair and human hair blend?
A human hair mix wig is a mixture of both Human and synthetic hair. The proportion of fibres vary between producers. Some wigs might have a 50/50 mix while others might have a 70/30 ratio. Whatever the case, the mixture of artificial and human hair makes for a more powerful, more lasting and flexible wig.
Why are lace front wigs better?
These bracelets are better because they have an Invisible hairline, see video for specifics. Lace front wigs are often more mild weight and considerably more comfy than a typical wig. You generally have more flexibility to design it distinct manners that also increases the imperceptible nature and organic appearance!
Do I cut the lace front wig?
It needs to be cut back all of the way into the Hairline because the lace onto the brow are the more observable. Bring the lace of this wig tight together with your fingers while trimming to make sure smooth and even strokes. Reduce the sides of the heavy imperceptible part lace front wig.
Do lace front wigs have to be glued?
You can wear a lace front wig without even having Glue, tape or other components. They're generally sewn in across the liner of the lace front wig. You might also pick a wig which employs a mixture of pliers and clips, though clips can secure your own wig. For many, wig clips are a handy choice.
Do wigs make your hair grow?
Nowadays wigs seem natural, may have a Long-term and, if utilized properly, wigs may be utilized to grow your own hair, shielding it from more abuse, breakage and climate conditions. Wearing a wig may be a part of a powerful protective haircare routine, assisting you to develop thick, long and healthier hair.
Do wigs ruin your hairline?
In short, the Reply to this question,'can Lace front wigs hurt your hairline ' Is no, it is not the wig which hurts the hair. It is the hair care clinics and techniques utilized that cause harm to your own hair.
Do wigs pull your edges out?
When you have been sporting a wig for Some Time And you are more than prepared to proceed to a new fashion, you may be tempted to tear this off wig and rush to the brand new one. Not too fast! However loose your old wig feels, ripping off it could tear in your borders. The glue is often more powerful than you might imagine.
How much should I pay for a wig?
Generally, when shopping for a wig you Should expect to cover A minimum of $80 to get a premium quality synthetic wig with an open cover. Approximately $200 and up for a complete monofilament high heeled. $300 and up for a hand-tied wig.
How long should a frontal last?
Frontals Aren't for People That sweat in Their head so are really sweaty. If you perspire a whole lot, it is not for you since it isn't likely to adhere (if pasted ). Adhesive and sweat do not go well together. But overall, rectal installations must last 2-3 months (if pasted ).
Should I bleach my closure?
Bleaching the knots in your lace closed or Frontal means that you're eliminating pigment in the knots that maintain each individual hair fastened into the lace. By bleaching the knots that you provide your lace a seamless and organic appearance that looks like a true scalp. Thus, you ought to bleach your knots in your lace closed piece.
Which lace is better for dark skin?
Light Brown Lace Wig: To mild brown skin scalp tones. This is our very best selling and most requested for lace colour since it combines with many complexions. Brown Lace Wig:To darker skin color tones.
How can I make my weave look new?
Apple cider vinegar has a lower pH level Than your glow, thus massaging the glow in vinegar helps restore pH balance and reseal your hair's cuticles. Do not be concerned about the smell!
How long should you bleach your knots?
Leave the bleach onto a minimum of 10 minutes And a max of 20 minutes. Periodically check to find out whether the knots are bleached. Subsequently Use neutralizing shampoo (rather Isoplus) to fully eliminate the bleach mix from lace. Utilize Shimmer Lights shampoo to wash off the whole closure.
How long should I bleach my lace closure?
I left my bleach in my closed for Approximately 15 to 20 minutes. Ensure that you maintain the bleach until the knots onto the closed AREN'T noticeable . Additionally, this is essential, you do not need to wash out your final once you understand your knots have become orange.
What's better silk or lace closures?
Compared to this lace closed, the lace Closure is obviously thinner and more elastic; it will readily adapt to a head, leading to an apartment and easy installation. On the other hand, the knots on the lace closed are visible using apparent grid lines, that can be very noticeable if they are not substituted first.
What is silk top wig?
What's a Silk Top Wig? Silk Top Hostels additionally Called Silk Base Wigs are if knots are hidden by a layer of lacesilk cloth on the front of this cap. Knots are if strands of hair are all attached into the lace foundation employing a knot. Knots are often dark visible and large giving an unnatural look.
Why do people bleach their lace wig knots?
Bleached knots make the hair of all wigs look As though it's growing from the scalp. If hair is tied into the lace, there's a dark knot in which the hair is procured. Bleaching or"lightening" the knots decrease the visibility of the knot. On black and dark brown hair, the knots are lightened to light brownish hue.
Do you have to glue lace closures?
Lace closures continue for more as they do not Need as much gluing and customizing as sew-in lace frontal wigs perform. After two or three months, your sew-in lace frontal wigs begin to shed their adhesive and pull off gently at the borders.
Is it embarrassing to wear a wig?
Simply because you wear a wig, then it does not Mean you must be ashamed of wearing a wig. As a matter of fact, we do not think there is anything to be ashamed of whatsoever about wearing wigs. Some girls who have their normal hair decide to wear wigs due to how amazing they seem.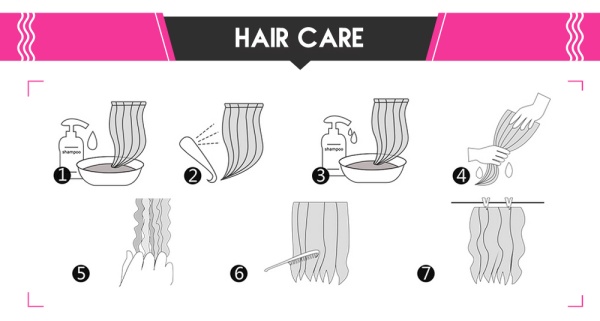 1.Be ready for everything and wet the hair with warm water
2.soak the hair with mild shampoo for a few minutes.
3.Rinse the hair in clear water once.
4.Do it again to make sure the hair is clean.
5.Cover the hair with the towel to soak up the water on it.
6.Move down gently to comb the hair straight to the ends.
7.Hang the hair with the weft open and air-dry it and curls hold well.
Stock:

8 only

Model:

malaysian-hair-deep-wave-4-bundles

SKU:

malaysian-hair-deep-wave-4-bundles

ISBN:

malaysian-hair-de
Hurry, this offer ends in: