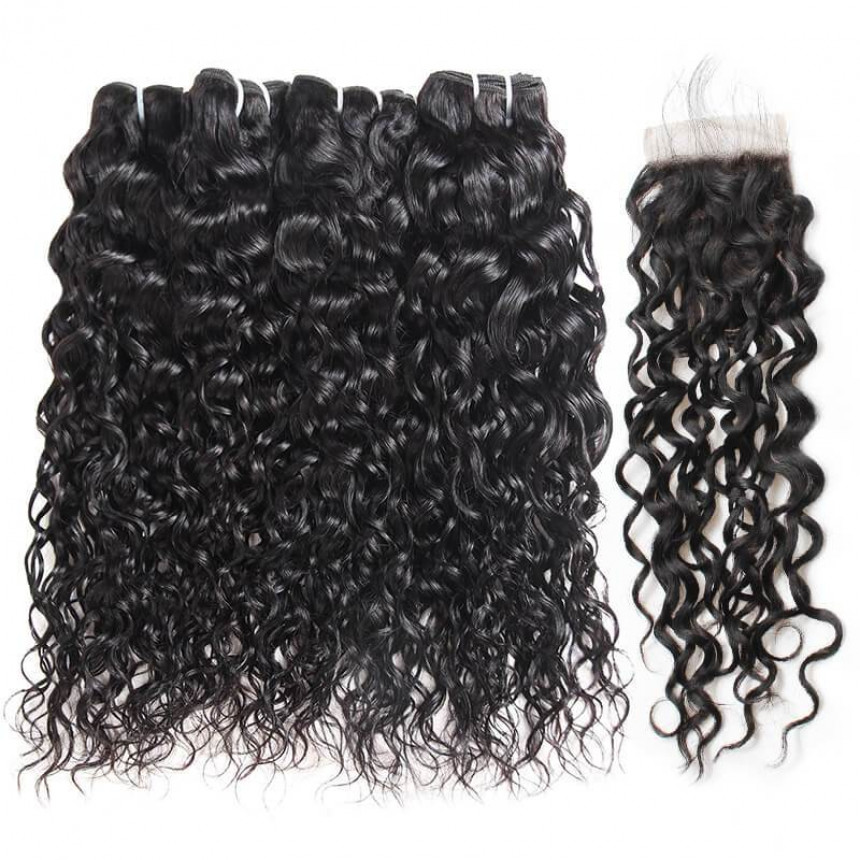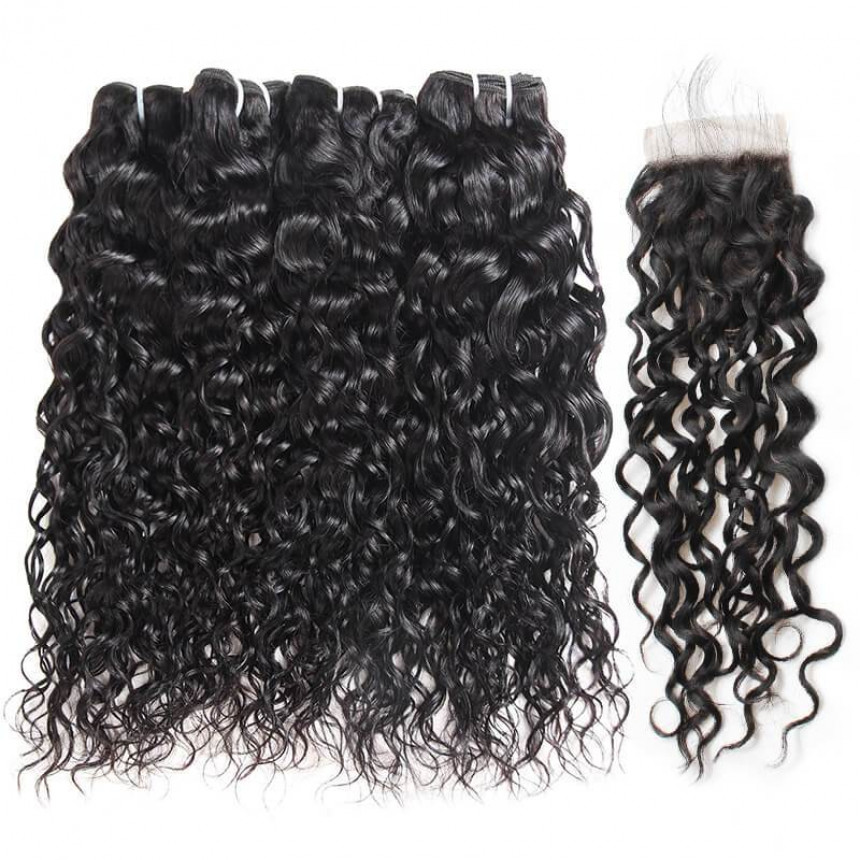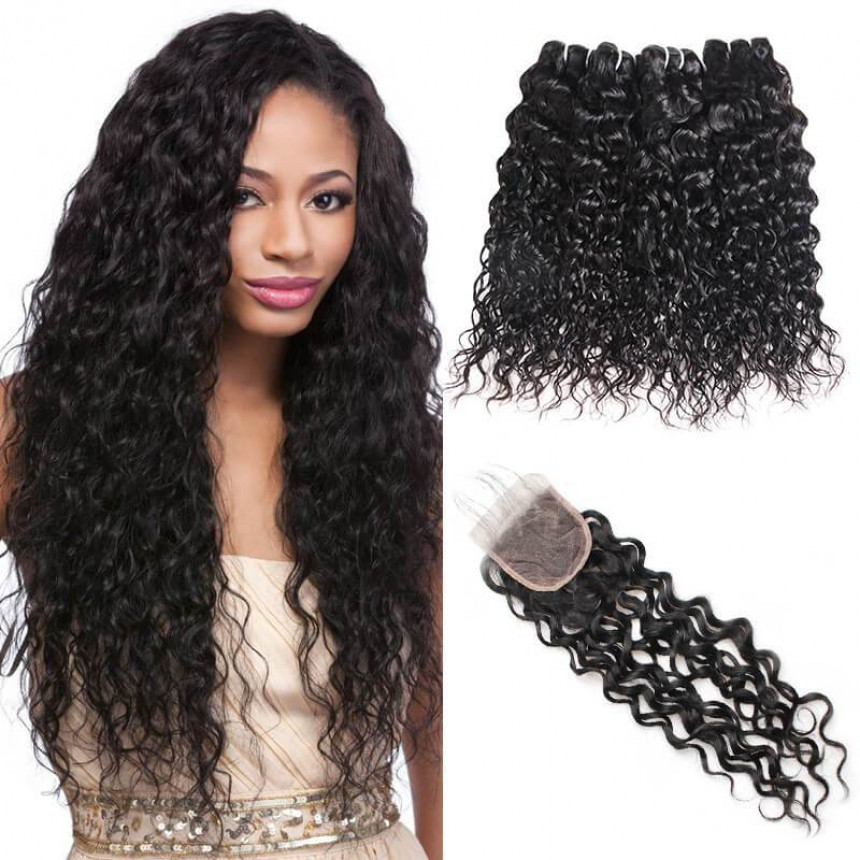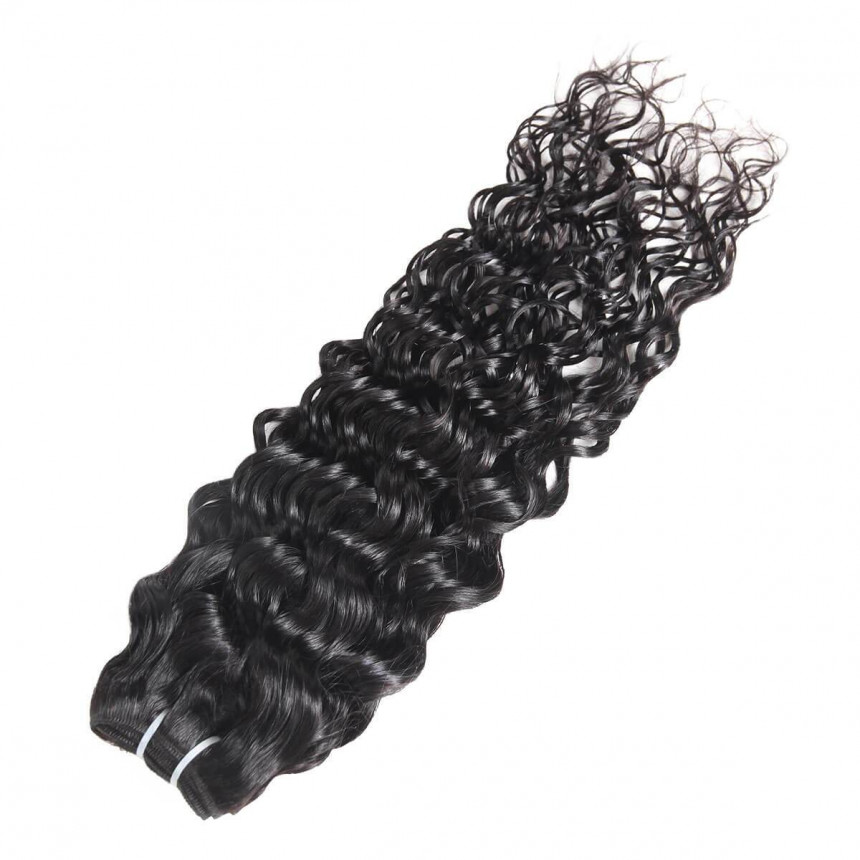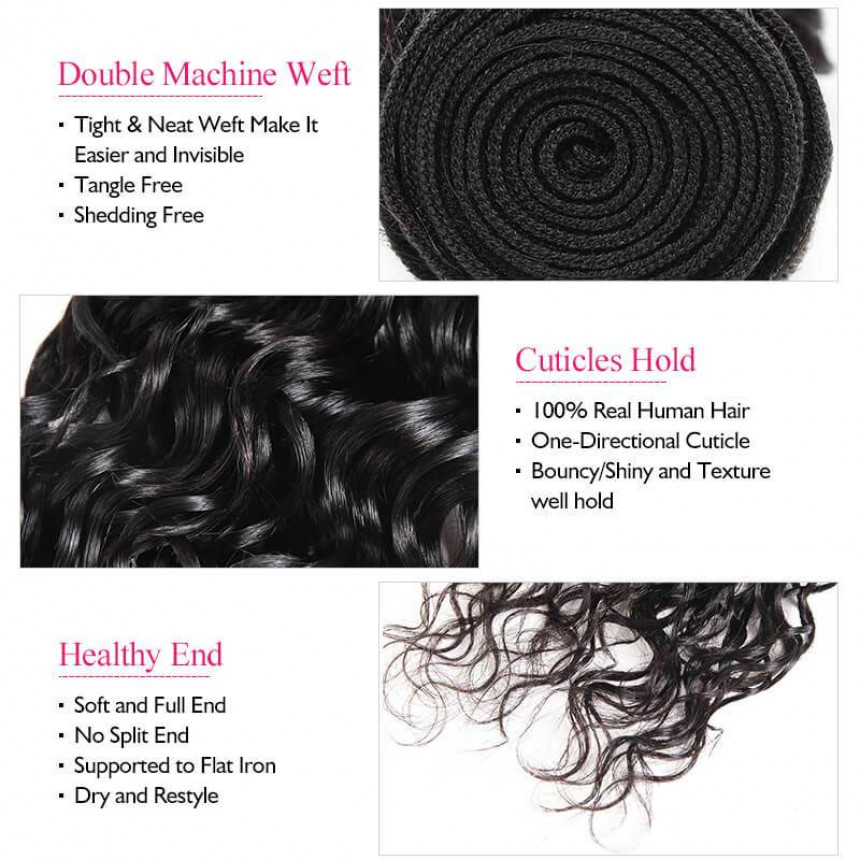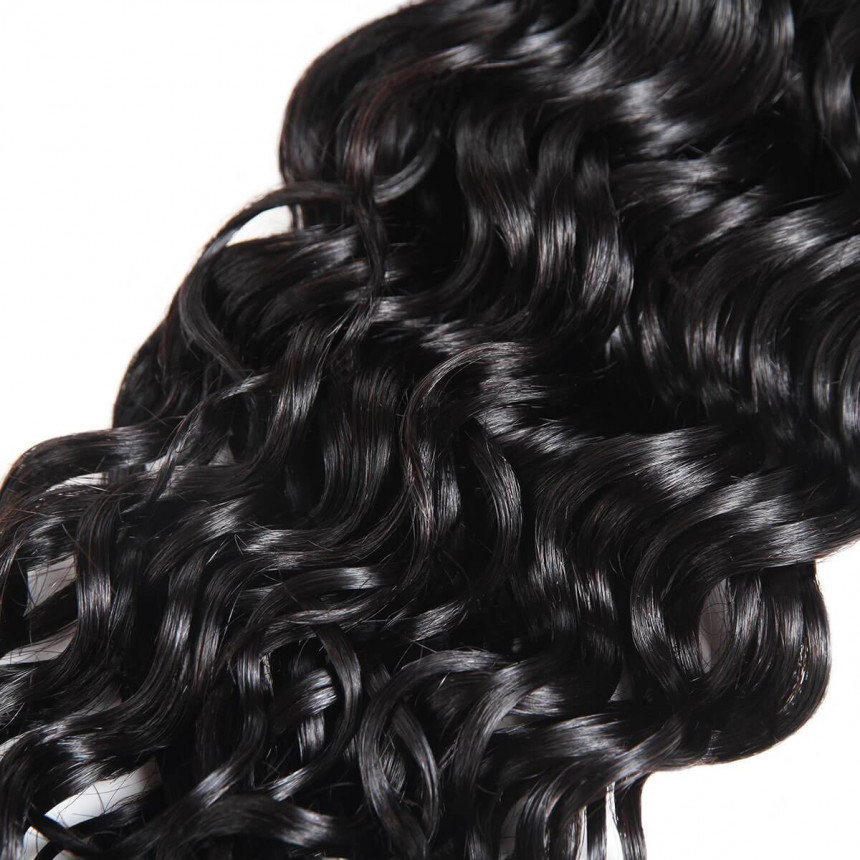 -15 %






Secured Shopping
Best security features, we support Visa, Master.Amex, Paypal and etc.
Free Shipping
Free delivery over $50, ship with DHL, EMS,Fedex express and etc
Free Returns
Hassle free returns, multi warehouses in the US, Hong Kong, Canada, New Zealand
malaysian hair water wave 4 bundles with lace closure


Hair Grade: 100% Unprocessed Virgin Human Hair Weave

Hair Texture: Water Wave

Items/Package: 4 Pcs Hair Weave & 1 Pc 4*4 Lace Closure




Hair Length: Hair Weave: 8-28 Inches In Stock;4*4 Lace Closure: 8-20 Inches




Hair Weight: Hair Weave:95g-100g/Piece; 4*4 Lace Closure: 30g-50g/piece




Hair Color: Natural Black

Quality: Machine Double Weft, Soft, No Shedding, No Tangle

Features: Can Be Dyed & Permed & Bleached


Description:
The Essence of Malaysian Hair: Water Wave 4 Bundles with Lace Closure
One of the prominent names that emerge when discussing luxurious hair extensions is Malaysian hair. Among its most sought-after styles is the water wave, especially when coupled with a lace closure. This article dives deep into its allure and the reasons behind its popularity.
Introduction to Malaysian Hair
Sourced from Southeast Asia, Malaysian hair is renowned for its durability, silkiness, and natural shine. It's thick yet soft, making it a premium choice for various hairstyles.
The Unique Appeal of the Water Wave Style
The water wave, true to its name, gives the appearance of waves reminiscent of the gentle ripples of a serene water surface.
What Makes the Water Wave Special?
Authenticity

: Unlike many other styles, the water wave offers a natural, relaxed, and fluid appearance.

Texture

: Malaysian water wave bundles are known for their soft, bouncy, and lightweight texture, making them comfortable to wear.
Benefits of Choosing the Water Wave
Easy Maintenance

: Generally, this style requires minimal effort, making it perfect for those on the go.

Versatile Styling

: Whether you want to wear it in its natural state or accessorize, the water wave complements various looks.
The Value of Opting for 4 Bundles
Choosing four bundles ensures:
Fullness

: It provides a voluminous and rich look, particularly beneficial for longer lengths.

Flexibility

: Allows for layered hairstyles or a single, consistent length depending on personal preference.
The Significance of the Lace Closure
Natural Appearance

: Lace closures provide a seamless finish, ensuring the hair looks as natural as possible.

Scalp Protection

: They protect the natural hair underneath, reducing wear and tear from environmental factors.

Styling

: With lace closures, you can freely part your hair in any direction, enhancing the hair's versatility.
Tips to Maintain the Water Wave Malaysian Hair
Washing Routine

: Use sulfate-free products to retain the hair's natural oils.

Reduce Heat

: Limit heat styling to maintain the hair's integrity and prolong its lifespan.

Nightly Care

: Wear a silk or satin bonnet to prevent tangling and breakage.
In Summary
The Malaysian Water Wave 4 bundles with lace closure offer an impeccable blend of natural charm, elegance, and contemporary style. With the proper care, these extensions can be a long-lasting asset in your beauty arsenal.
FAQs
How often should I wash my Malaysian water wave hair?
Ideally, once every 1-2 weeks. Overwashing can strip the hair of natural oils.
Can I color my extensions?
Yes, but it's advised to do a patch test first or consult a professional to ensure optimal results.
How long can these extensions last?
With proper maintenance, they can last anywhere from 12 to 24 months.
Is it okay to swim with my water wave extensions?
Yes, but it's advisable to wear a swim cap and always wash the hair after exposure to chlorine or saltwater.
Why does the water wave texture stand out?
Its natural, fluid appearance sets it apart, making it a favorite for those seeking a relaxed yet stylish look.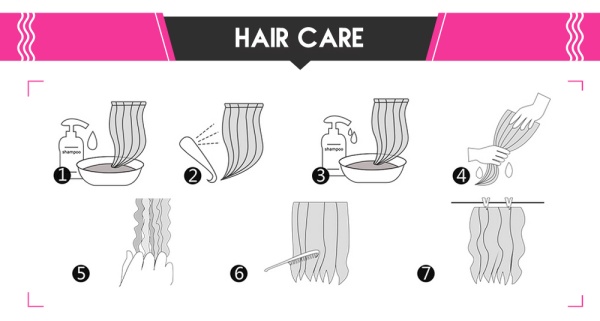 1.Be ready for everything and wet the hair with warm water
2.soak the hair with mild shampoo for a few minutes.
3.Rinse the hair in clear water once.
4.Do it again to make sure the hair is clean.
5.Cover the hair with the towel to soak up the water on it.
6.Move down gently to comb the hair straight to the ends.
7.Hang the hair with the weft open and air-dry it and curls hold well.
Stock:

12 only

Model:

malaysian-hair-water-wave-4-bundles-with-lace-closure

SKU:

malaysian-hair-water-wave-4-bundles-with-lace-closure

ISBN:

malaysian-hair-wa
Hurry, this offer ends in: