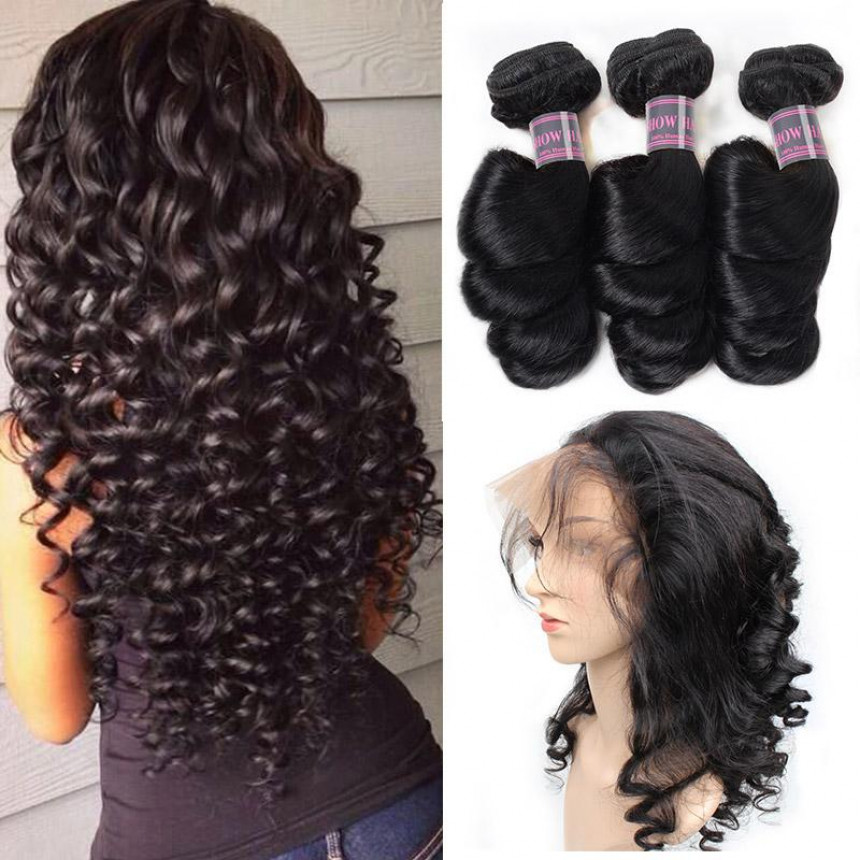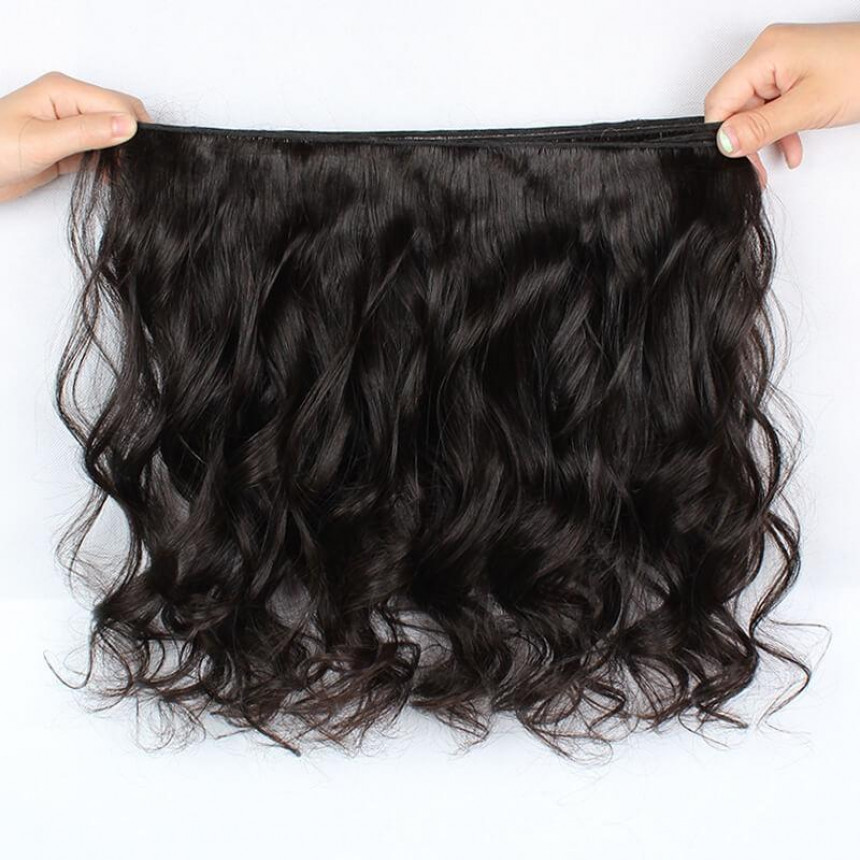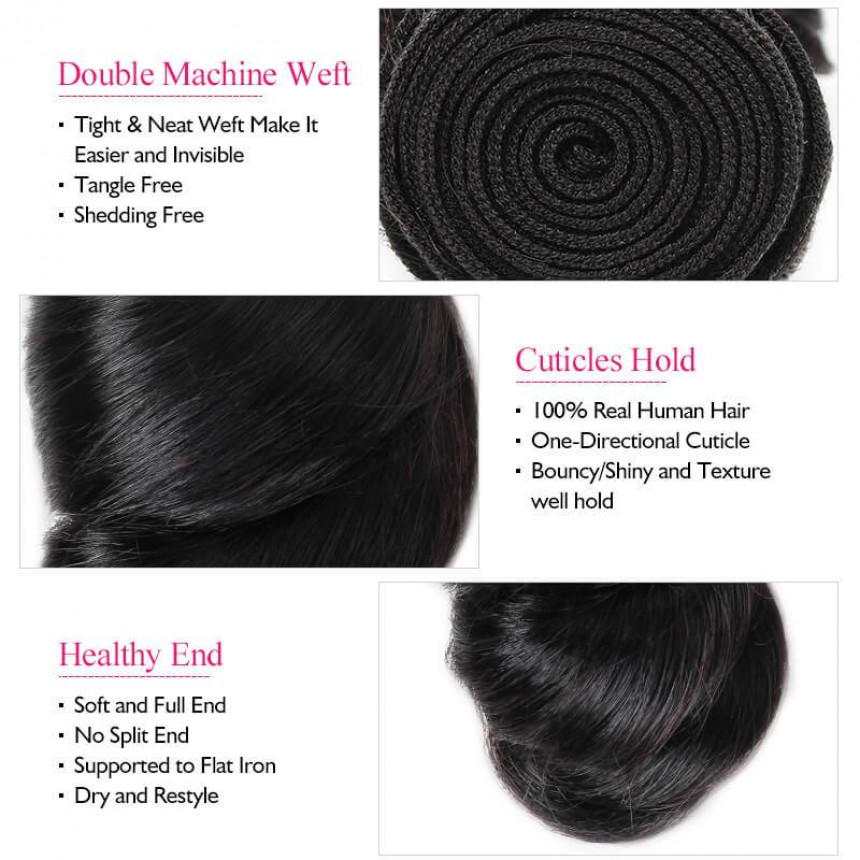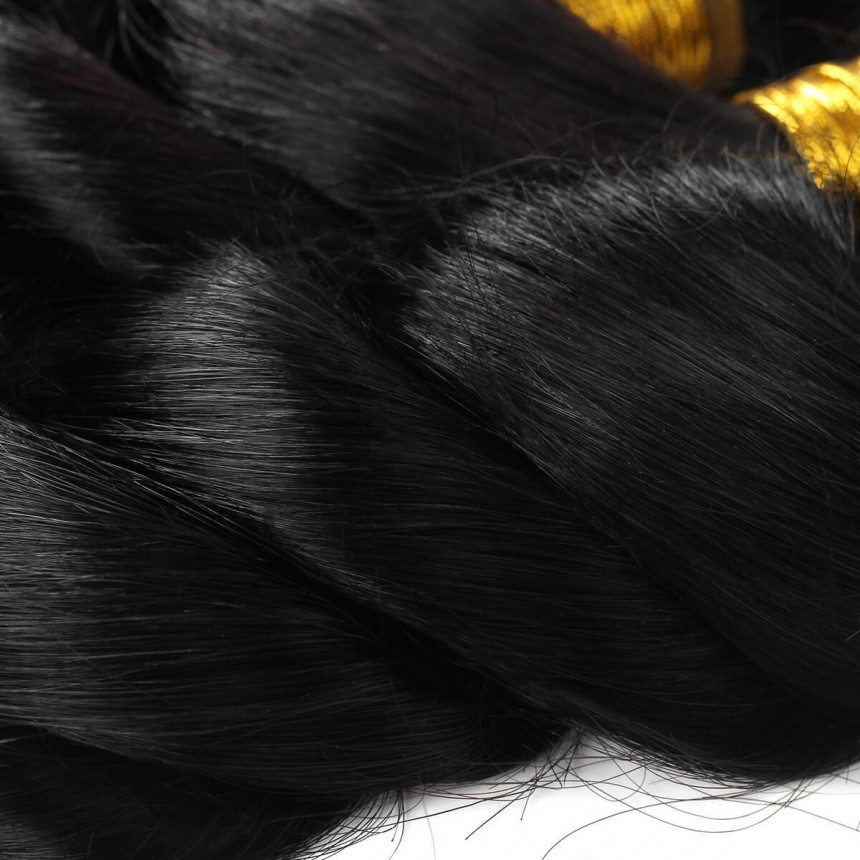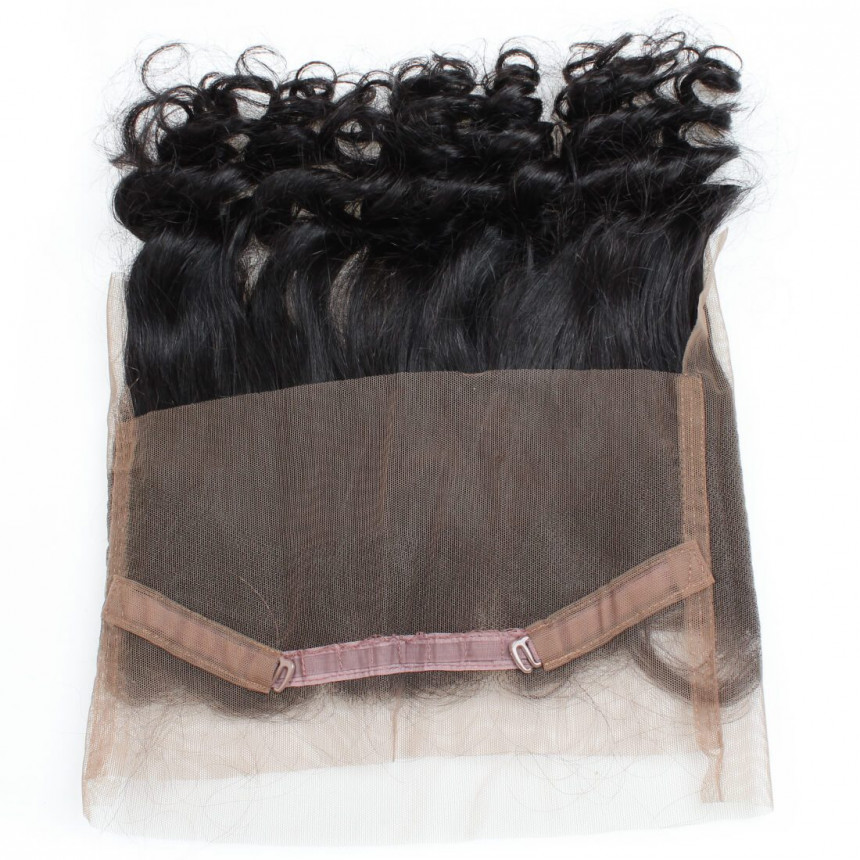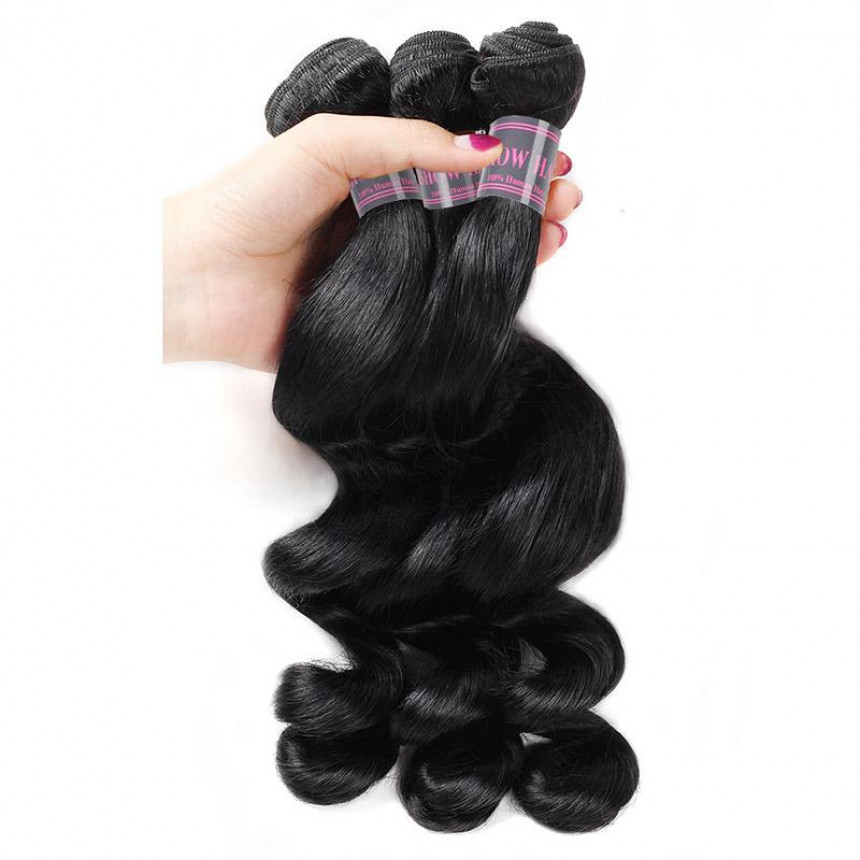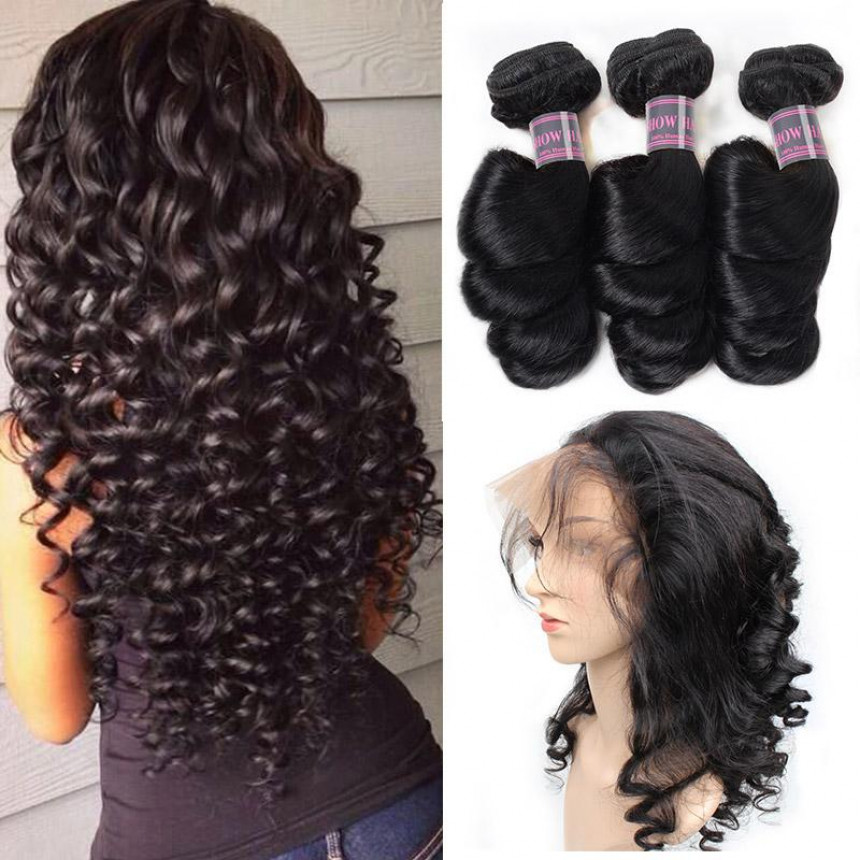 -20 % Out Of Stock







Secured Shopping
Best security features, we support Visa, Master.Amex, Paypal and etc.
Free Shipping
Free delivery over $50, ship with DHL, EMS,Fedex express and etc
Free Returns
Hassle free returns, multi warehouses in the US, Hong Kong, Canada, New Zealand
Peruvian Loose Wave Hair 3 Bundles With 360 Lace Frontal Ishow Human Hair Bundles
Peruvian Loose Wave Hair 3 Bundles With 360 Lace Frontal Closure Pre Plucked Remy Hair Closure With Baby Hair No Gray Hair No Chemical Tangle Free No Shedding Fine Soft Shinning Natural Neat Hair Best Price
Hair Grade: 100% Unprocessed Virgin Human Hair Weave

Hair Texture: Loose Wave

Items/Package: 3 Pcs Hair Weave & 1 Pc 360 Lace Frontal




Hair Length: Hair Weave: 8-28 Inches In Stock;360 Lace Frontal: 8-20 Inches




Hair Weight: Hair Weave:95g-100g/Piece; 360 Lace Frontal:70g-110g/Piece




Hair Color: Natural Black

Quality: Machine Double Weft, Soft, No Shedding, No Tangle

Features: Can Be Dyed & Permed & Bleached
FAQ
How long do wigs usually last?
Usually, human hair follicles continue more than synthetic wigs. Human hair follicles can last over a year with appropriate care.
Would you wear wigs in case you've got long hair?
With long hair, you want to tuck up the hair beneath the wig. If you would like to put on a wig more than a day, then you may even attempt cornrows, which can be braids you weave snugly from the mind.
How do I select a fantastic excellent wig?
From Leah Fletcher. Wigs are worn out for any variety of factors. Think about the wide variety of artificial wigs. Coarse wigs seem less natural, but generally have a lower cost point. Pick a wig that's heat-friendly. Consider how to design it.
Is it embarrassing to wear a wig?
yes, it's. Just because you put on a wig, it does not mean that you must be ashamed of wearing a wig. As a matter of fact, we do not think there is something to be ashamed of whatsoever about wearing wigs. Wigsextensions, hair pieces, toppers - they're supposed to make you feel beautiful.
Are human hair wigs better than synthetic?
The distinction between artificial and human hair wigs is at the fiber. A synthetic wig may be better off holding it is design even after washing. Human hair wigs are made from real human hair they feel and look genuine, but they also need to get re-styled after washing like real hair.
Why do people wear wigs?
The main reason women wear wigs and weaves would be to secure our natural hair. Not every girl in a wig is either bald or has poor hair beneath. Wearing a wig or glow provides our normal hair a rest from daily care routines that might lead to damage and lighten the hair like warmth, breakages, compounds etc..
What is a 360 wig?
360 lace blouse that is lace, also called 360 lace wig, 360 frontal wigs, and 360 wigs,is a completed wig that's created by 360 complete lace frontal and centre bundles. Another portion of 360 wigs is constructed from the large stretch machine-made wig cap, bonding using the lace border. The hair weave is stitched to the machine-made wig cap.
How do you maintain a human hair wig?
Put your wig at a bowl or sink cool water. Gently hand guards using a gentle detergent or shampoo. Never use warm water whilst in the practice of washing your wig and don't brush or style it while moist. Distribute conditioner and a broad tooth comb to organic virgin hair completely prior to shampooing.
How long should a frontal last?
Adhesive and sweat do not go well together. But overall, rectal installments should last 2-3 months (if pasted ). In conclusion women, entire, your expertise using a frontal is dependent on which sort of adhesive you use along with the ability level of your own stylist.
Can a frontal be parted anywhere?
Lace frontals spread from ear to ear and also array from there's just 1 part of getting the choice of parting your frontal everywhere you would like.
Which closure part is better?
For free part closed, it is possible to part is everywhere. It's possible to earn a zig-zag part,a curvy piece,also you'll be able to part it almost any way which you can part your routine hair. The free part closed is also the very best in case you would like to use your hair back without a component. The hair will seem as it comes from the own scalp.
Are Frontals hard to maintain?
Lace frontals are astoundingly large MAINTENANCE! Lace frontal wigs are not simple to keep and care for! Not to worry, together with impeccable care and maintenance you also may have a fantastic lace !
What's the difference between a frontal and a 360 frontal?
When you utilize a 360 lace , you may save time to appreciate your ideal natural-looking.
Can you swim with a frontal sew in?
The solution is: Yes, naturally, you can! And the primary problem when swimming into a lace sock is the fact the wig may fell off out of our mind if the glue isn't watertight.
How long should a sew in last?
If you are demonstrating your sew-in enjoy and taking appropriate care of this --more on that in a little --it will last up to six to eight months, says Nash. If you attempt to keep it in more than that, you are risking harm to your scalp and hair (aka irritation, extra oil buildup( and breakage).
Why are Frontals high maintenance?
5. Your install will seem great since your Stylist required a great deal of time to set up and customize it to suit you. If you aren't great with fundamental maintenance a gallbladder might well not be for you since they need a good deal of attention.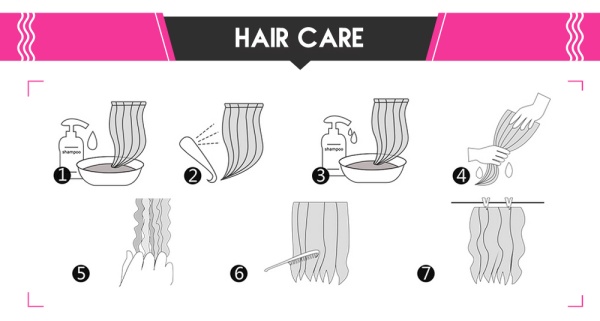 1.Be ready for everything and wet the hair with warm water
2.soak the hair with mild shampoo for a few minutes.
3.Rinse the hair in clear water once.
4.Do it again to make sure the hair is clean.
5.Cover the hair with the towel to soak up the water on it.
6.Move down gently to comb the hair straight to the ends.
7.Hang the hair with the weft open and air-dry it and curls hold well.
Stock:

0 only

Model:

peruvian-hair-loose-wave-3-bundles-with-360-lace-frontal

SKU:

peruvian-hair-loose-wave-3-bundles-with-360-lace-frontal

ISBN:

peruvian-hair-loo
Hurry, this offer ends in: