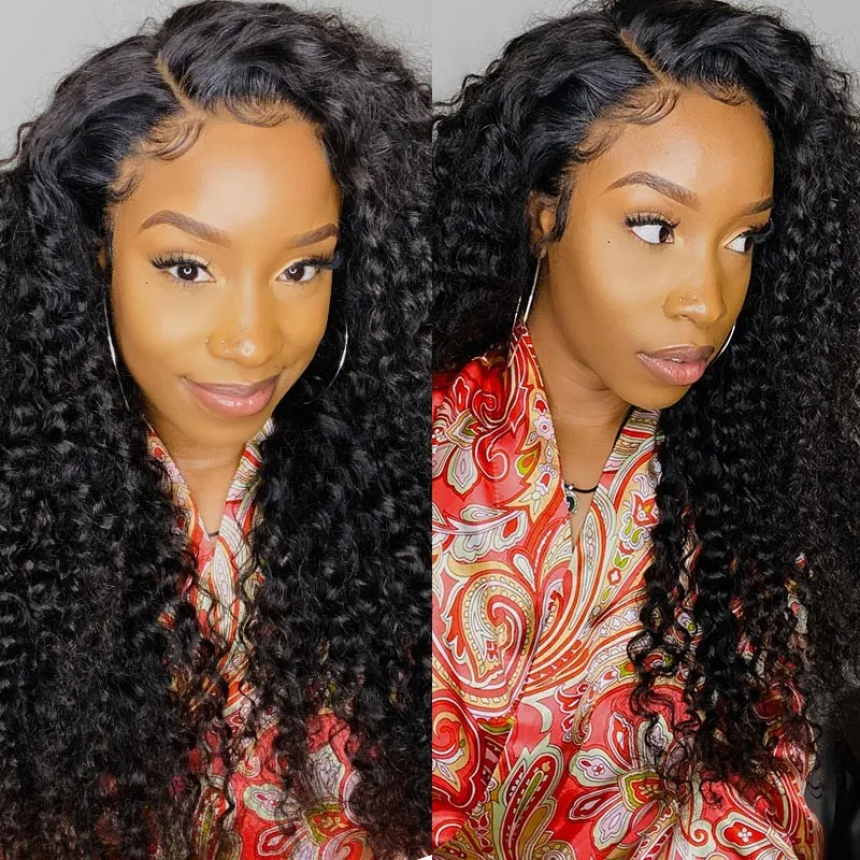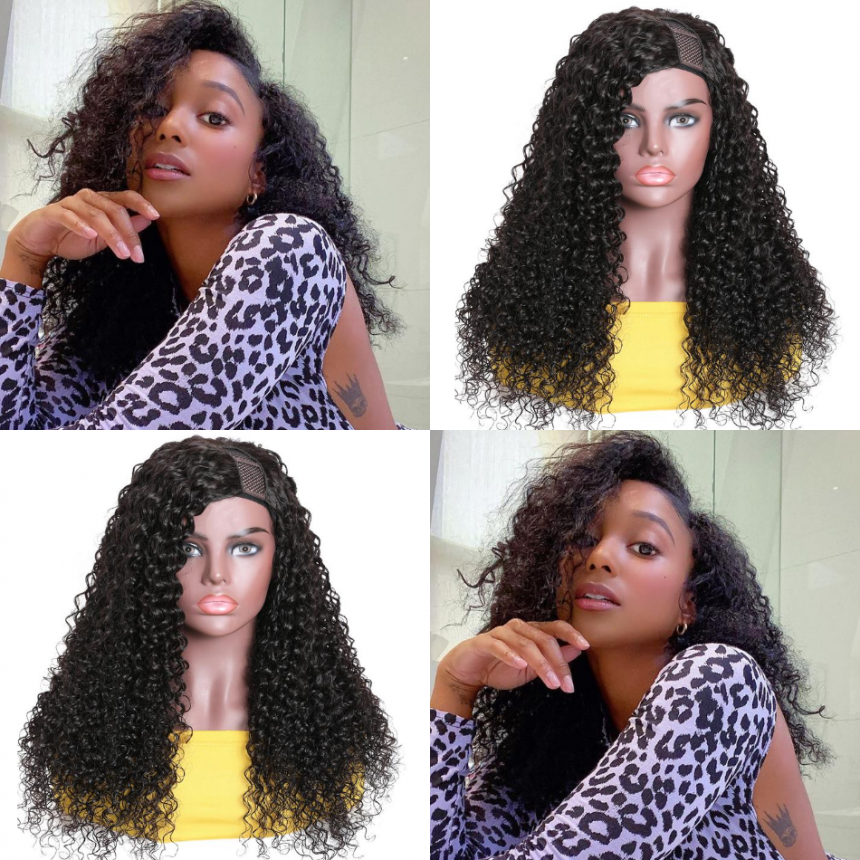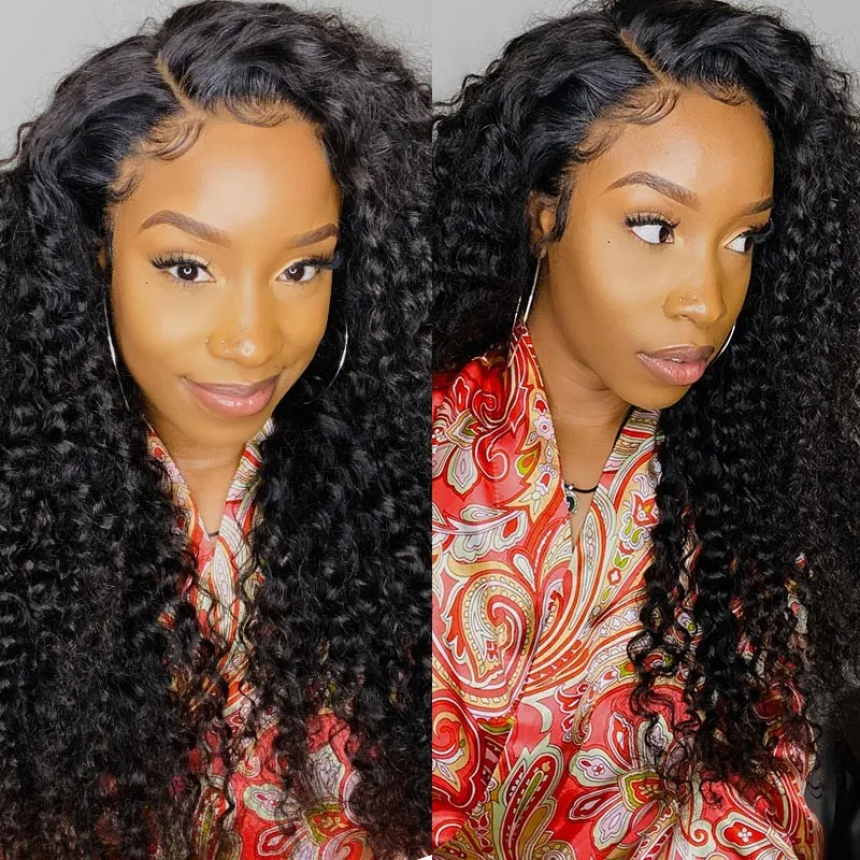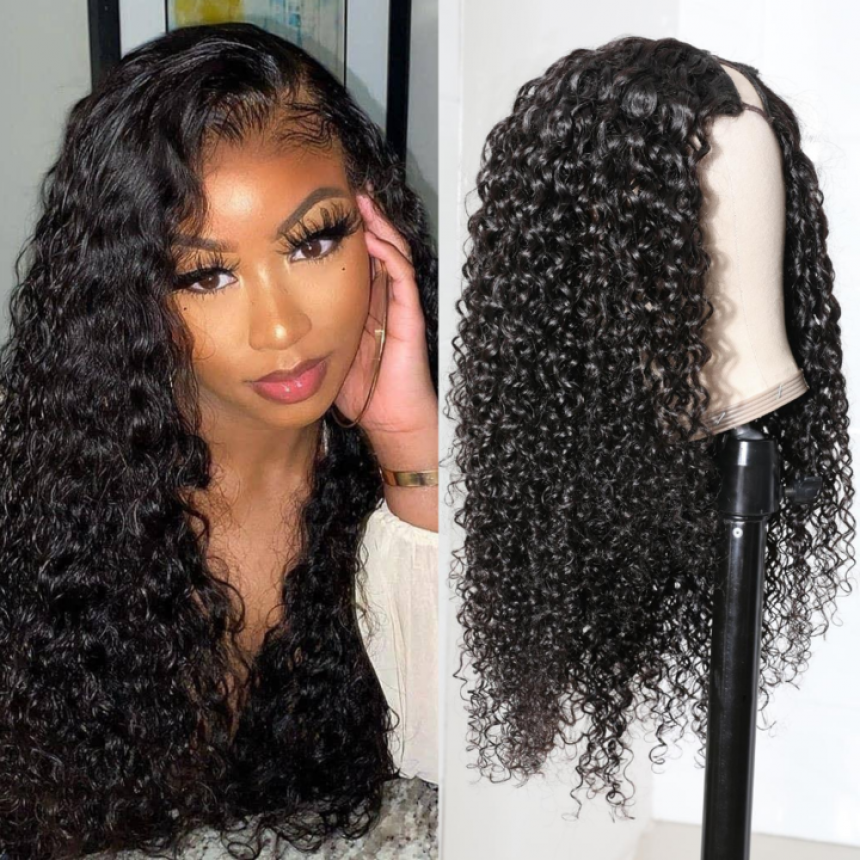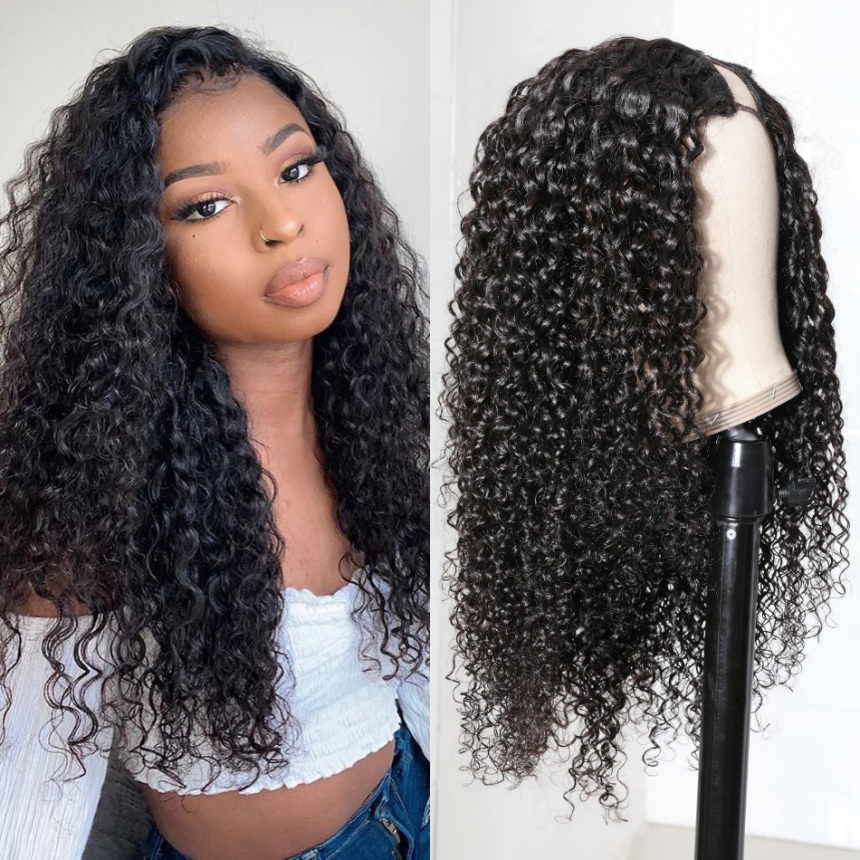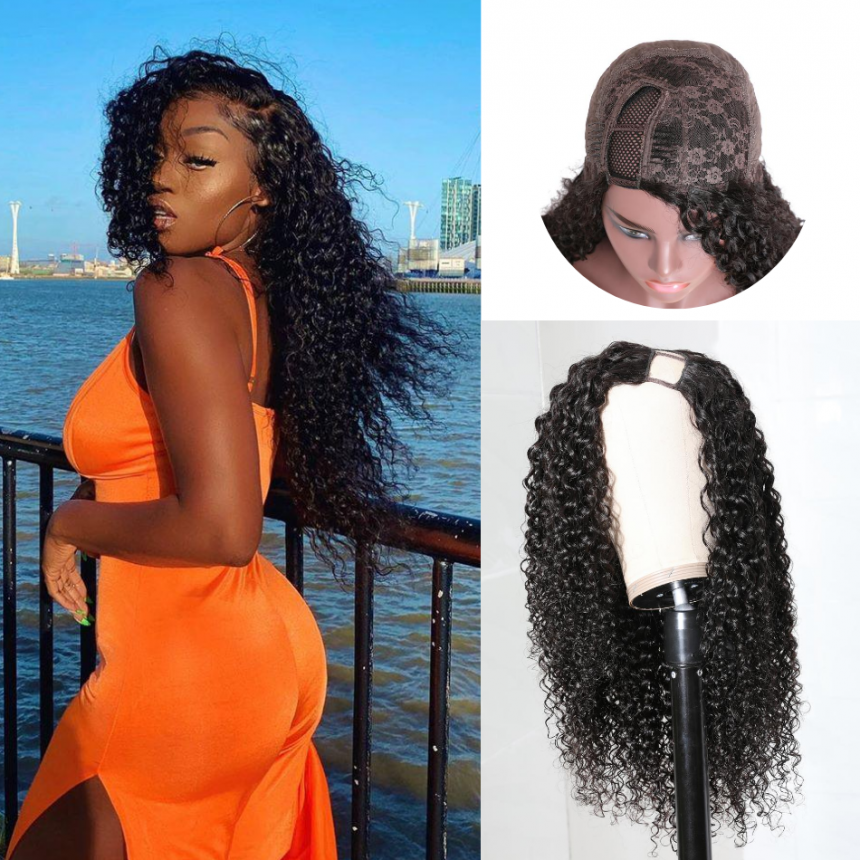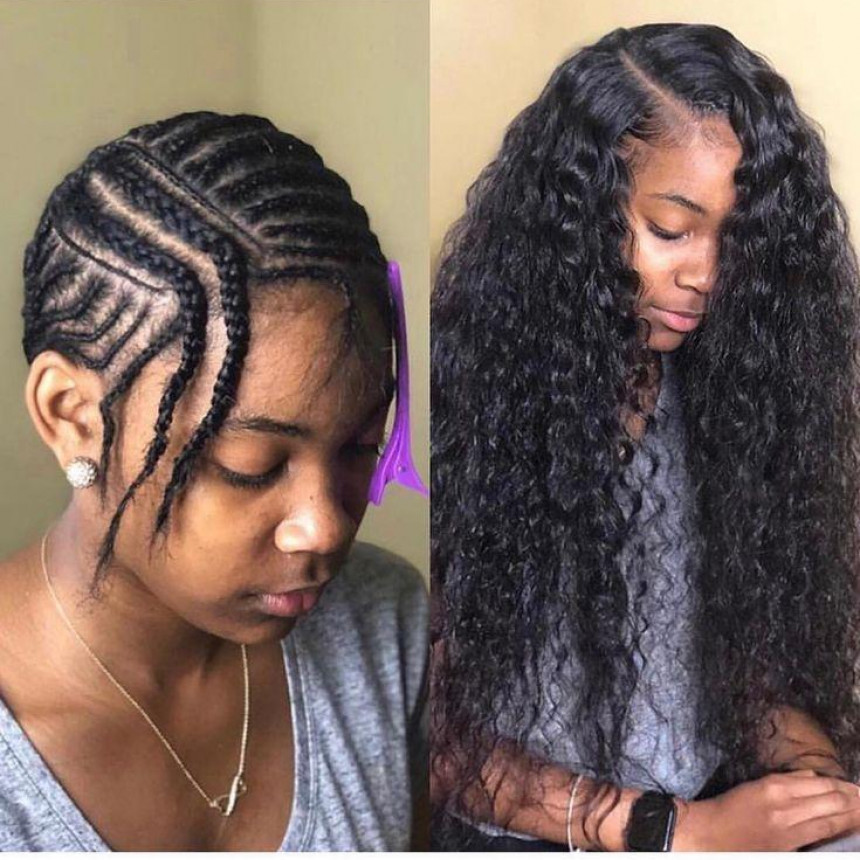 New -20 %







Secured Shopping
Best security features, we support Visa, Master.Amex, Paypal and etc.
Free Shipping
Free delivery over $50, ship with DHL, EMS,Fedex express and etc
Free Returns
Hassle free returns, multi warehouses in the US, Hong Kong, Canada, New Zealand
Upart Wigs Jerry Curly Human Hair Glueless Left Side U Part Wigs 100% Human Hair Super Soft
PRODUCT FEATURES
※Item: Upart Wigs Jerry Curly Human Hair Glueless Left Side U Part Wigs 100% Human Hair Super Soft
※Hair Material: 100% Virgin Human Hair Wig, Virgin Curly Human Hair, Can be Dyed and Ironed by your favor
※Hair Color: Natural Black Color
※Hair Grade: Virgin Human Hair, Bleach/Dye Friendly
※Hair Length: 10 inches-24 inches is available, Very Soft, Healthy and thick
※Cap Size: Average Size
※Pack: 1 Piece Only
These Upart Jerry Curly Human Hair Glueless Left Side U Part Wigs 100% Human Hair Super Soft will bring you the best comfort and dazzling charm! All of our glueless wigs can be styled and washed and restyled and have an adjustable straps. This is a must have!
Glueless Upart Wigs Jerry Curly Human Hair Glueless Left Side U Part Wigs! Silky and Super soft to touch, no adhesive needed, you can wear this wig as soon as you receive it. When worn, this synthetic wig looks like real as if it is growing from your head. As a good quality Upart Wigs, it only needs the hair cut & the bang trimmed to fit your face perfectly. The length is about 22 inch and will reach the shoulder when straightened.
The Jerry Curly upart wig by Upart features the left part, glueless cap construction, made with premium upgraded synthetic fiber and is designed with a natural hairline. The cap was made to rest the way a real head of hair would. At Upart, we are committed to produce only quality wigs following top quality wigs materials and workmanship, so you can know you receive value for your money.
Jerry Curly Upart Wigs have a very natural hairline that can totally change your appearance. One of the hottest styles, Upart wigs give you instant volume and bounce with a width of approximately 6 inches from ear to ear. They can be styled with a curling iron or flat iron for wearing straight or curly styles, respectively.

FAQ
What is the best type of lace for wigs?
Swiss Lace is soft, watertight and can Be utilized to the front of the hairline or the whole foundation of the wig. Ray lace is nicer and more delicate than French lace. Additionally, it combines better with skin to get a less visible look.
While a Lot of People believe that wearing wigs Or hats causes hair thinning, this is in fact a MYTH! Wearing sterile hats and wigs won't damage hair follicles provided that they aren't that tight. If the wig or hat is too tight, then it could result in Traction Alopecia.
Can I put my wig in a ponytail?
Placing Your wig at a ponytail will lead to Your wig to slip back slightly, which means you want a stabilizing merchandise to store everything in place. #4 You have to have at least a small bit of pure hair to pull from the sides and rear of the wig cap.
Can I sleep with a wig on?
It is very possible to sleep on your wig Without damaging the hair, so long as you do not do this on a regular basis.
How long is a 12 inch wig?
For Instance, If it is 12 inches, then the hair Will land approximately 12 inches from the top of the head. Wigs are quantified from the source of the hair round the crown into the endings. Curly and wavy designs are measured the exact same way, but if choosing the measurement, the hair is pulled directly to acquire a precise measurement.
How long should a weave sew in last?
"The recommended period of time to keep a weave within just two months," says Charlotte. "Complete head weaves and paths must be touched up every two to four weeks. It's also wise to leave a two to four week gap between weaves and it is vital to have conditioning treatments done prior to, during and following your weave," she adds.
Do sew in weaves cause hair loss?
She explained closely sewn-in weaves can lead to Conditions such as traction alopecia -- slow hair loss brought on by pulling of the hair -- and also fundamental centrifugal cicatricial alopecia -- balding and scarring that begins at the summit of their head and spreads outside. But individuals of all races use weaves and also have suffered hair loss.
Why is silicone bad for hair?
Over the years, silicone may also build up on Your hair, leading to a dry texture and dull look. You might even see that your hair gets weaker and more vulnerable to breakage. And if you are using a kind of silicone which is not water-soluble, it can be quite difficult to eliminate it using a normal wash.
Where does most weave come from?
Most human hair weaves come in Asian Nations like India and China.
What is Beyonce's hair color?
But while her fashion always evolves, her Iconic blonde hair colour rarely varies, and it has been the most asked colour at Rita Hazan's New York City salon. "Everybody desires Beyonce's hair colour," Hazan, Queen Bey's longtime colorist, informs Refinery29.
Do braids cause traction alopecia?
Traction alopecia is hair loss that is Caused by pulling in your hair. It is possible to develop this condition in the event that you frequently wear your hair in a tight ponytail, bun, or braids, particularly in the event that you use heat or chemicals in your hair. Traction alopecia can be reversed if you quit pulling your hair backagain.
What is traction alopecia?
Traction alopecia is a form of hair loss in which mechanical damage to the hair follicle is caused by repeated tension or pulling. This type of hair loss is common among people with skin of color, especially African-American women, although it may be seen among all ethnic groups and ages.
Should I use silicone free shampoo?
Not automatically. In the end of the day, the Option to use goods with or without silicones is totally your decision. Nevertheless, if you're searching for a few excess moisture, frizz protection, or even severe harm fix, a silicone-free shampoo and conditioner might not automatically provide you the outcome which you're searching for.
Are expensive wigs worth it?
Human hair wigs can Be Costly if they are 100% human hair, but are well worth the investment! Human hair wigs cost approximately $700 to $3000. Human hair combined wigs and synthetic wigs are less costly, but aren't as high in quality.
What should I look for when buying a wig?
Style. Have an Notion of what styles You Prefer Prior to going shopping. Wig Cap Construction. Consider how you would prefer the hair of the wig to collapse to help ascertain which wig cap structure to choose for. Total Hair Loss. Hand Tied Wigs. Human Hair or Synthetic Wigs? Cap Sizes. Wig Cap vs No Wig Cap.
How many wigs should a woman have?
If You're dealing with permanent baldness, You always ought to be rotating between 4 synthetic wigs and 2 human hair wigs. If one starts to look worn, just add the next into spinning and remove the ones that are worn.
How can I get a free wig?
Pantene Beautiful Lengths. This Organization, maybe among the most frequently known by girls who opt to donate their own hair, spouses with the American Cancer Society. Wigs for Kids. Ebeauty. Hair We all talk.
What kind of wig is best for beginners?
If You Prefer to put in your hair off from Your own face, a lace front wig is an ideal option. The hand-tied, delicate end permits you to part your hair in whatever area suits you best and also the superfine front part provides the all-important undetectable hairline.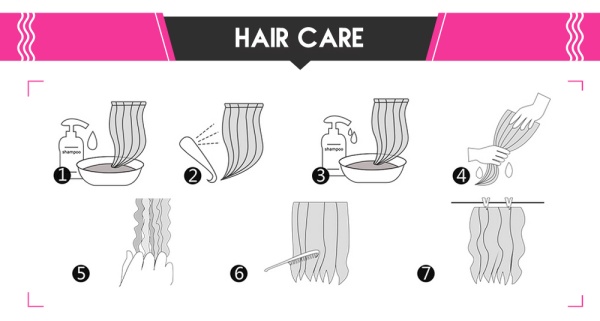 1.Be ready for everything and wet the hair with warm water
2.soak the hair with mild shampoo for a few minutes.
3.Rinse the hair in clear water once.
4.Do it again to make sure the hair is clean.
5.Cover the hair with the towel to soak up the water on it.
6.Move down gently to comb the hair straight to the ends.
7.Hang the hair with the weft open and air-dry it and curls hold well.
Stock:

10 only

Model:

upart-wigs-jerry-curly-human-hair-glueless-
Hurry, this offer ends in: