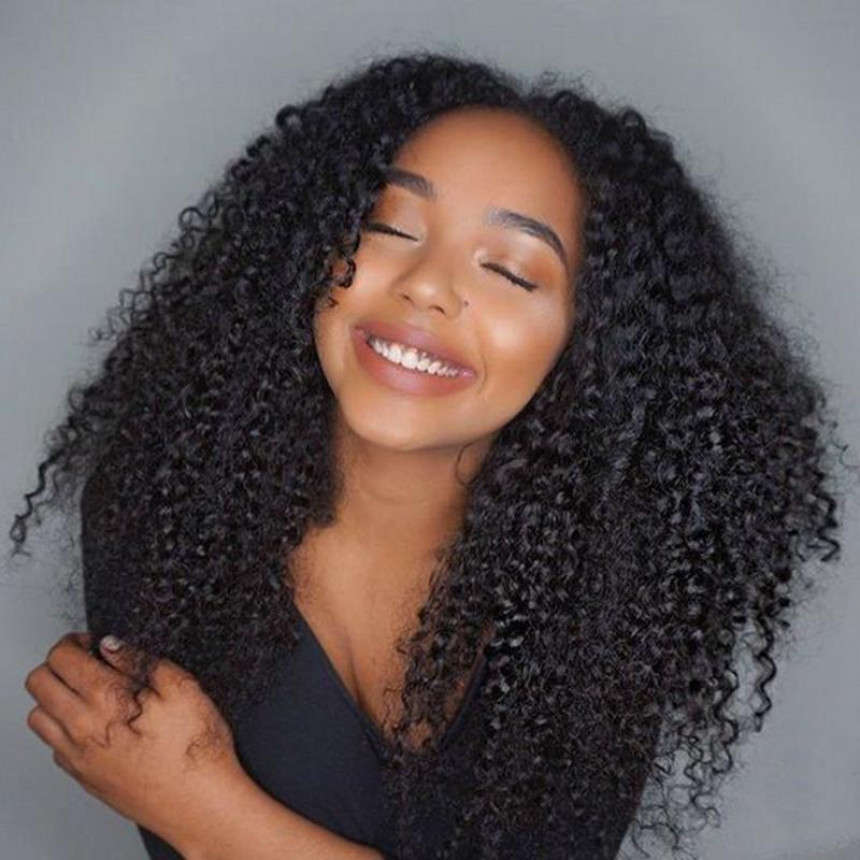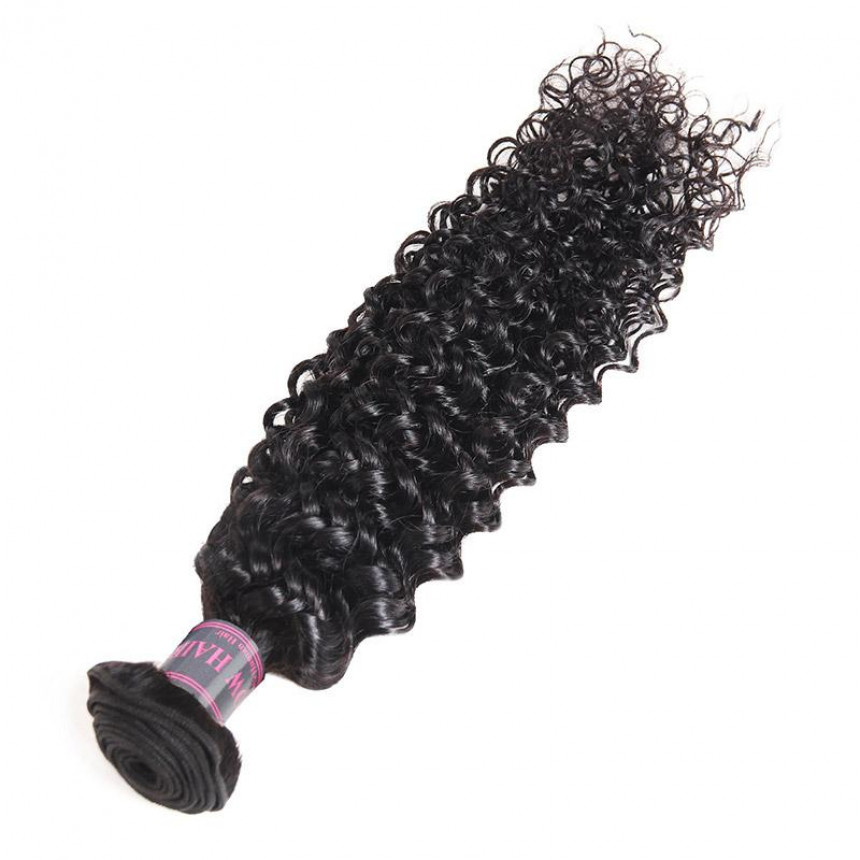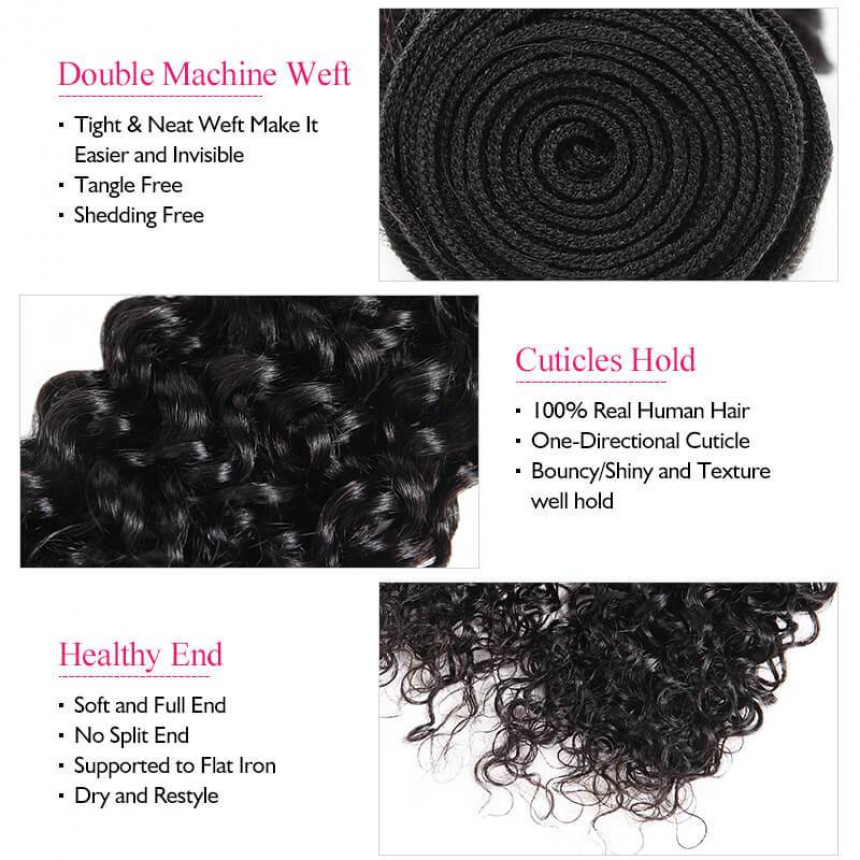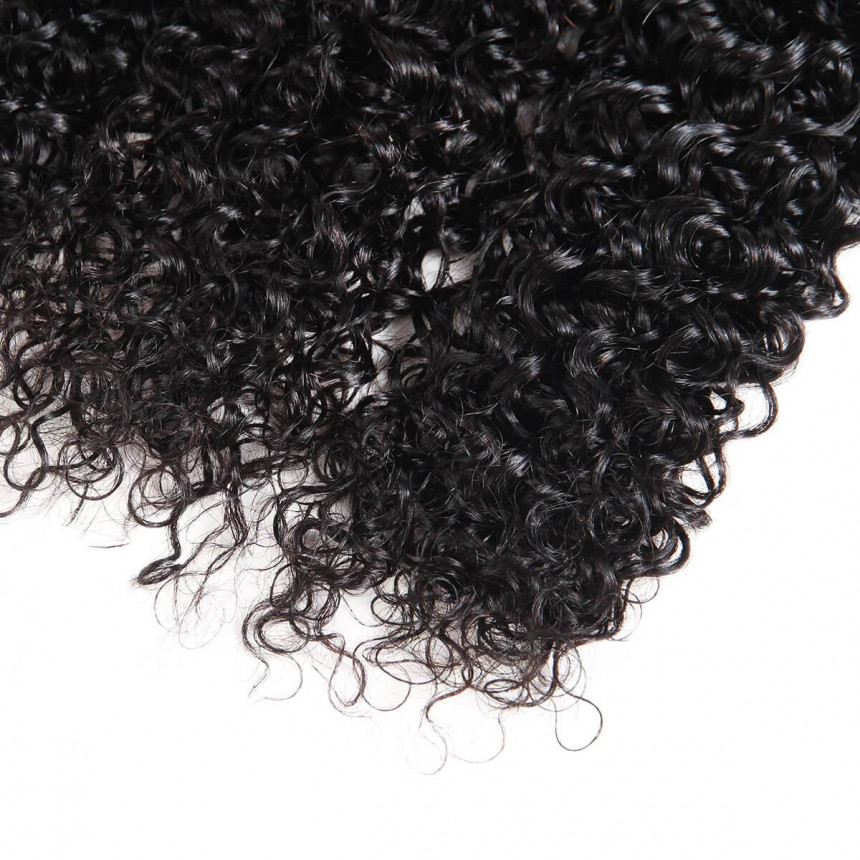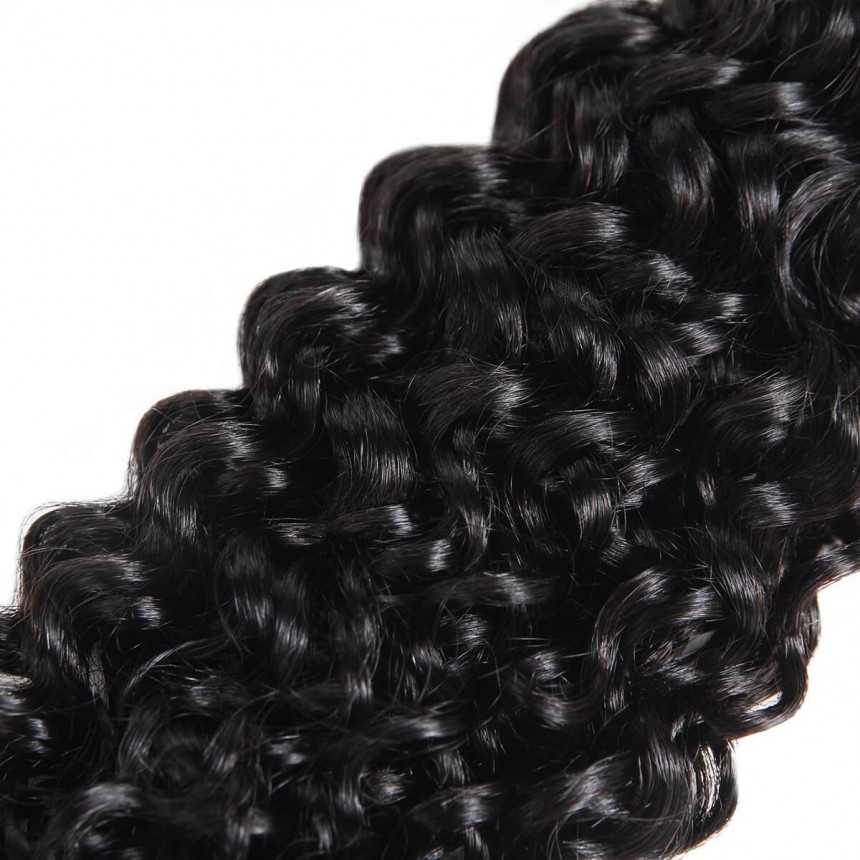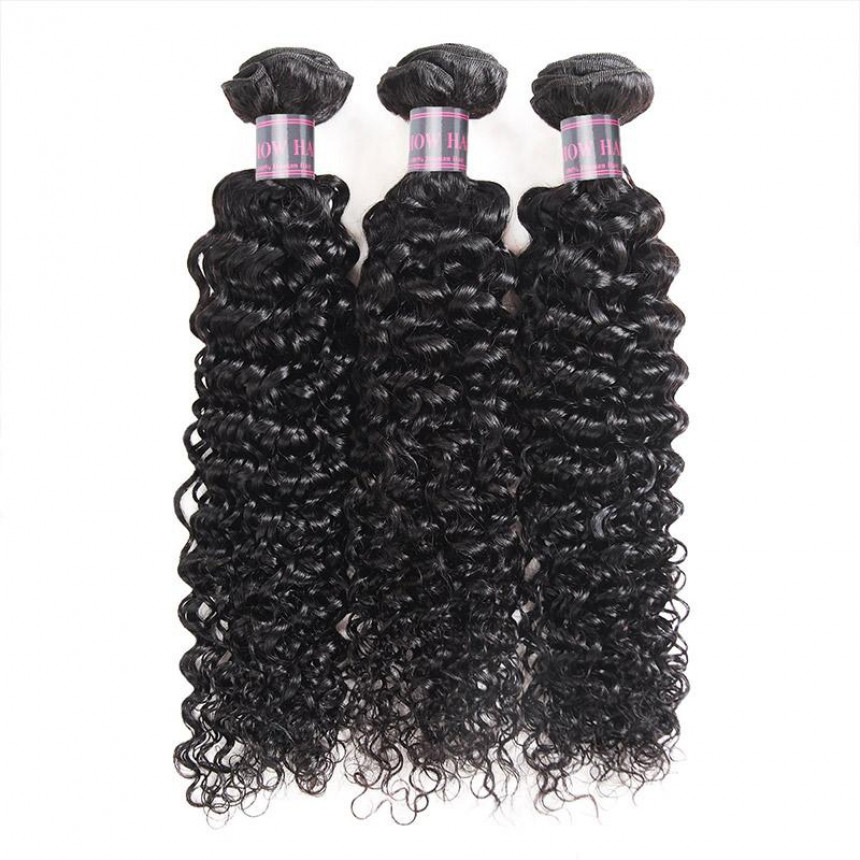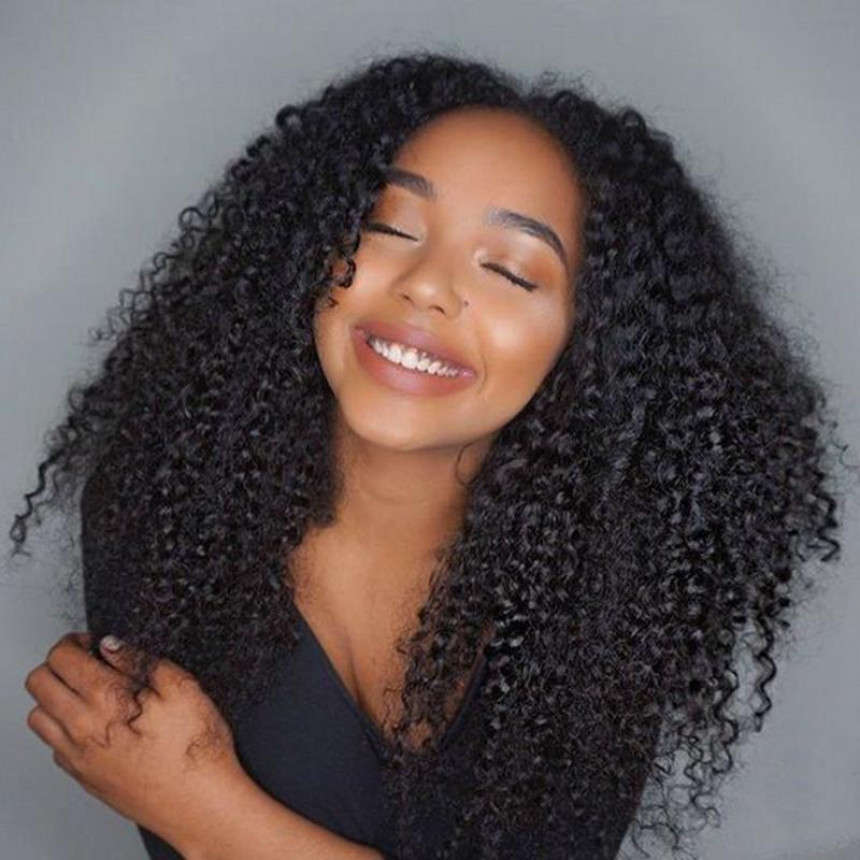 -20 %







Secured Shopping
Best security features, we support Visa, Master.Amex, Paypal and etc.
Free Shipping
Free delivery over $50, ship with DHL, EMS,Fedex express and etc
Free Returns
Hassle free returns, multi warehouses in the US, Hong Kong, Canada, New Zealand
Virgin Brazilian Curly Hair 3 Bundles
PRODUCT FEATURES

Item: 3 Bundles Brazilian Curly Virgin Human Hair, Unprocessed Virgin Human Hair Extension
Hair Material: Virgin Human Hair Weave, 8A Grade, No Shedding, Tangle Free
Hair Color: Natural Black Color
Hair Grade: 8A Grade, Curly Human Hair Bundles, can be bleached and restyle, dyed
Hair Length: 8 inch - 28 inch is available, Very Soft, Healthy and thick
Texture: Curly Hair, Natural Hairline, Soft, Comb Easily, Minimal Shedding, No Tangle
Pack: 3 Bundles Virgin Brazilian Curly Hair
Description:
The Allure of Brazilian Curly Virgin Human Hair: A Comprehensive Guide
For those pursuing voluminous, bouncy, and natural-looking curls, Brazilian curly virgin human hair extensions have long been the go-to choice. Let's delve into the reasons behind its widespread popularity.
Exploring the Origins of Brazilian Hair
Brazilian hair, as the name suggests, originates from Brazil. It's admired globally for its versatility, natural shine, and compatibility with various hair types. Its diverse textures, which range from straight to wavy and curly, make it a favorite among hair enthusiasts.
Key Features of the 3-Bundle Brazilian Curly Virgin Hair
Natural Curl Pattern
These hair extensions boast a natural curl pattern that's both luscious and bouncy, effortlessly adding volume and dimension to the hair.
The Importance of Virgin Hair
Being 'virgin' means the hair hasn't undergone any chemical treatments, dyes, or perms. This ensures the hair retains its natural vitality, strength, and shine.
Advantages of Choosing Brazilian Curly Hair Extensions
Offers a full-bodied, voluminous look.

Mimics natural hair texture, blending seamlessly.

Highly resilient and can withstand various styling tools.

It possesses a natural luster, reducing the need for synthetic enhancers.
Maintaining Your Brazilian Curly Virgin Hair Extension
Opt for sulfate-free hair products.

Detangle using wide-toothed combs or fingers.

Moisturize the hair regularly to retain its curl pattern.

Avoid excessive heat, and always use a heat protectant when styling.
Styling Ideas for Your Brazilian Curly Hair
The natural curl pattern offers an array of styling options:
Leave it loose for a carefree, beachy look.

Pull it into a high ponytail for a sassy style.

Braid it for intricate and bohemian hairstyles.
In Summary
Brazilian curly virgin human hair extensions are more than just a beauty accessory; they embody style, luxury, and natural beauty. When you're aiming for a curly look that's both authentic and captivating, these 3 bundles are sure to elevate your hair game.
FAQs
How often should I wash my Brazilian curly hair extensions?
Ideally, every 2 weeks or when it feels weighed down by product.
Can the Brazilian curly hair be straightened?
Yes, but frequent straightening can weaken the natural curl pattern.
How long can these extensions last?
With proper care, they can last up to 2 years or more.
Is it safe to color these extensions?
While possible, it's always best to consult a professional for dyeing.
Why choose virgin hair over other types?
Virgin hair retains its natural strength, shine, and vitality, ensuring longevity and a more natural look.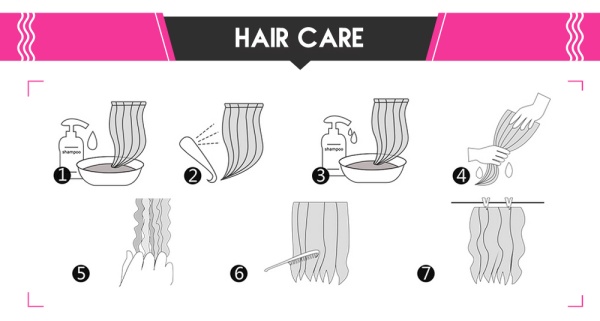 1.Be ready for everything and wet the hair with warm water
2.soak the hair with mild shampoo for a few minutes.
3.Rinse the hair in clear water once.
4.Do it again to make sure the hair is clean.
5.Cover the hair with the towel to soak up the water on it.
6.Move down gently to comb the hair straight to the ends.
7.Hang the hair with the weft open and air-dry it and curls hold well.
Stock:

12 only

Model:

hair-brazilian-curly-hair-3-bundles

SKU:

hair-brazilian-curly-hair-3-bundles

ISBN:

hair-brazilian-cu
Hurry, this offer ends in: