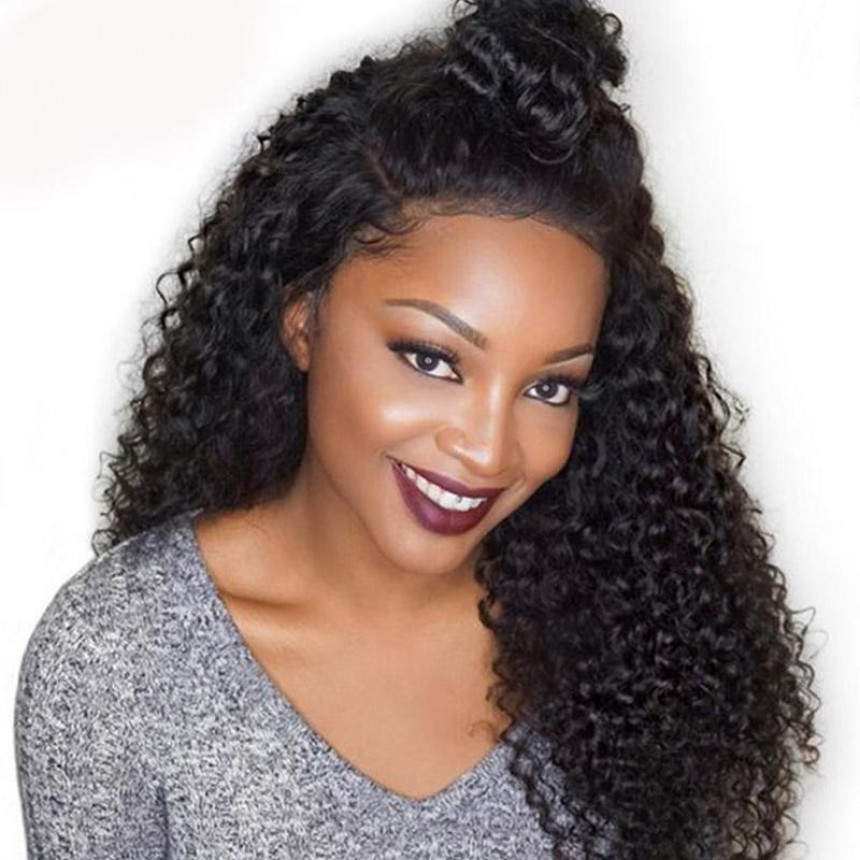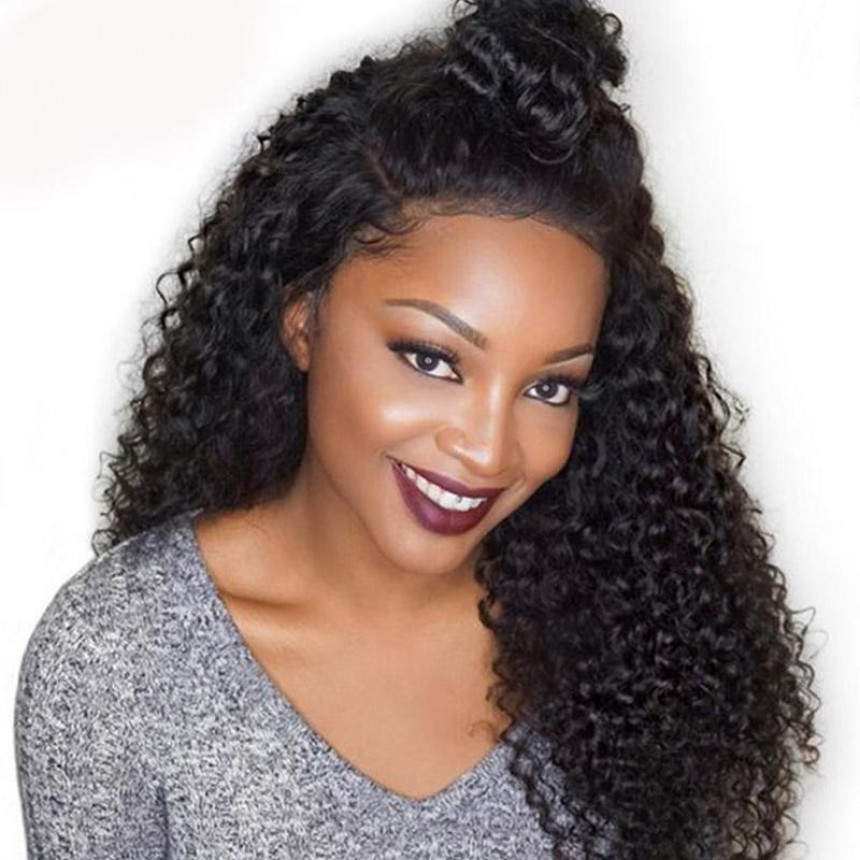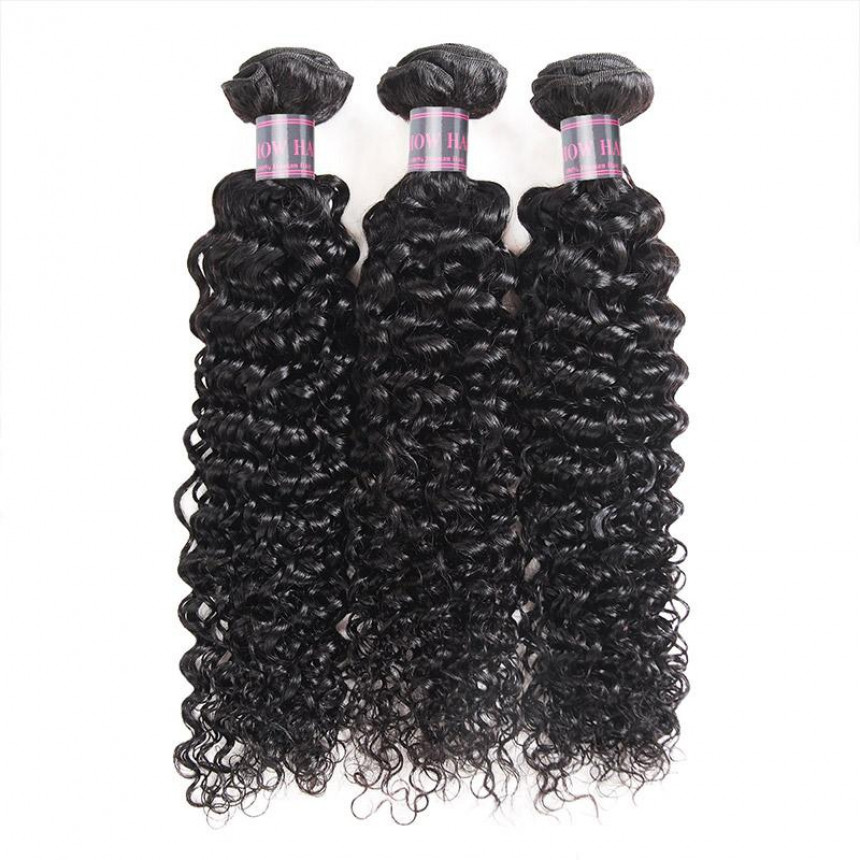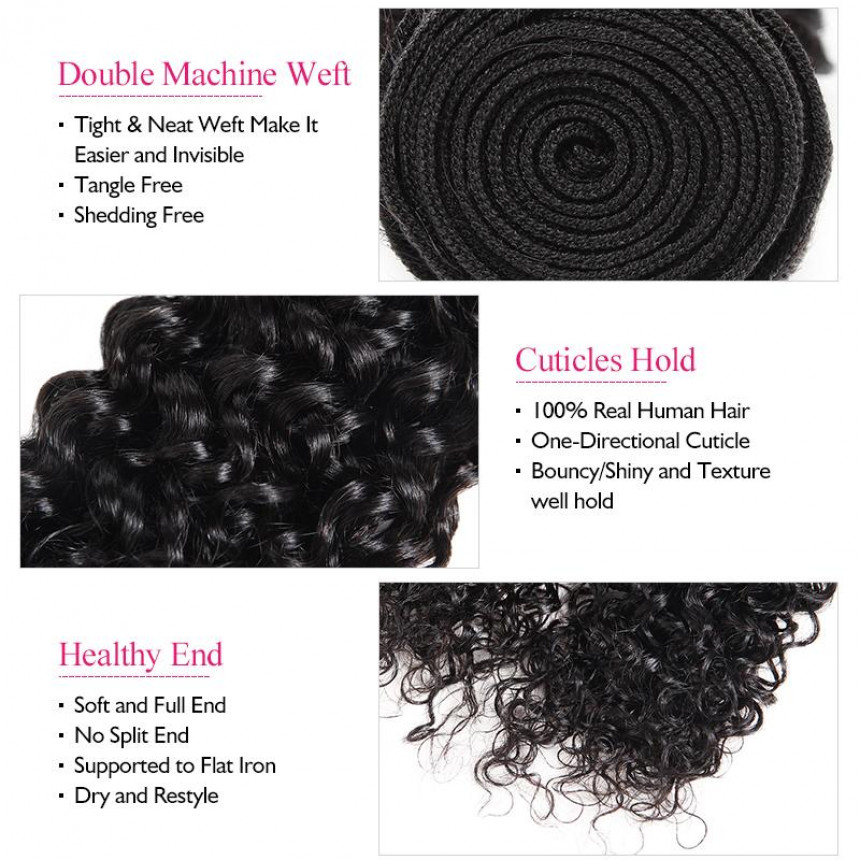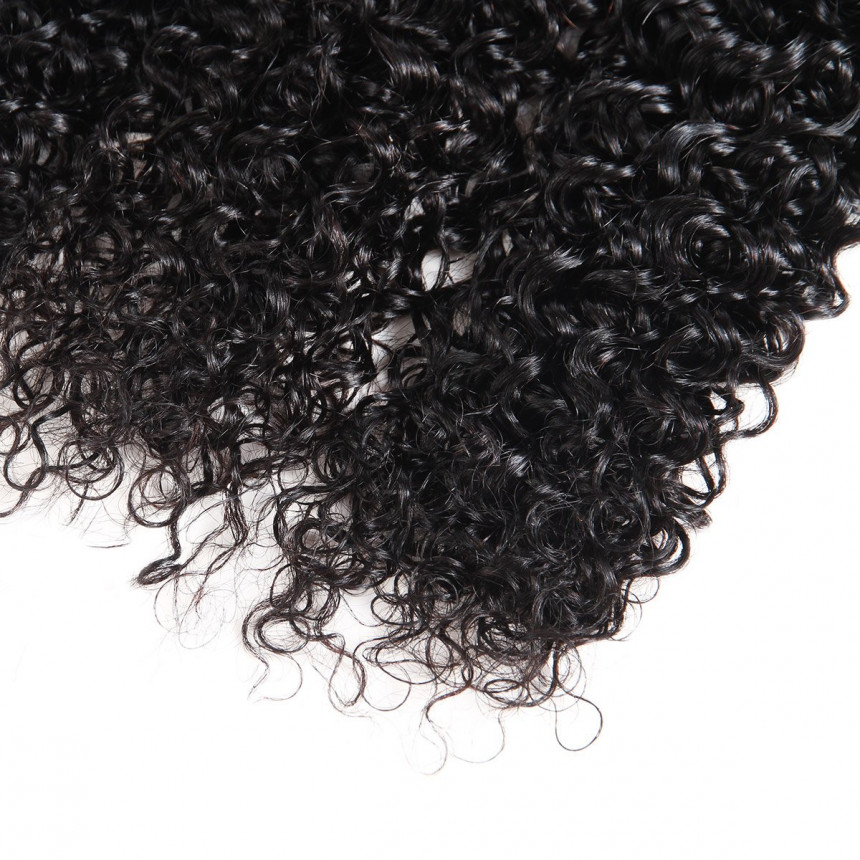 -20 %





Secured Shopping
Best security features, we support Visa, Master.Amex, Paypal and etc.
Free Shipping
Free delivery over $50, ship with DHL, EMS,Fedex express and etc
Free Returns
Hassle free returns, multi warehouses in the US, Hong Kong, Canada, New Zealand
Virgin Mongolian 3 Bundles Short Curly Hair Weave
PRODUCT FEATURES

Item: Virgin Mongolian Curly Virgin Human Hair 3 Bundles, Unprocessed Virgin Human Hair Extension
Hair Material: Virgin Human Hair Weave, 8A Grade, No Shedding, Tangle Free
Hair Color: Natural Black Color
Hair Grade:8A Grade, Curly Human Hair Bundles, Can be bleached and restyle, dyed
Hair Length: 8 inch - 28 inch are available, Very Soft, Healthy and thick
Texture: Curly Hair, Natural Hairline, Soft, Comb Easily, Minimal Shedding, No Tangle
Pack: 3 Bundles Virgin Mongolian Curly Hair
...................................................................................................................................................................................................................................................................................................
FAQ
What length should I purchase

Hair bundle should be measured when it is stretched. So please keep in mind that you will need to accommodate for its curl pattern when selecting your desired length.
How long do the hair bundles last
Our bundles typically last for 7-9 months, if cared for properly.
How long does a full lace wig install last?
Sew-in lace frontal wigs are often Installed using adhesive or lace tape. They last between two to four weeks without having a retouch. The longer time period your lace frontals need to remain installed can create it irritate your skin and seriously harm your hairline or split your borders.
What do you need to install a lace front wig?
Lace wig cap. Brush. Glue. Scissors. Freeze spray. Hair mousse. Silk scarf. Foundation brush and concealer.
What is the best wig glue?
#1. Ghost Bond XL Hair Replacement Adhesive - 1.3ounce - Invisible Bonding Glue: Extra Moisture Control... Walker Tape No Shine Bonding Dual Sided, 4 cm x 0.8 cm, 120 Piece (Packaging May Vary) SWACC 20-Inch Long Big Bouffant Curly Wigs for Women Synthetic Heat Resistant Fiber Hair...
Does wig glue damage your hair?
Since heavy duty pliers are utilized when Using lace front wigs, it isn't unusual for baldness to occur using the repeated usage of lace front wigs. The combo of bothersome pliers and pressure on the hairline could cause considerable damage, with receding hairlines happening as an unwelcome --but ordinary --consequence.
What are the benefits of lace front wigs?
At a lace front wig, the organic belief It portrays really is a fantastic confidence booster for individuals experiencing baldness. Lace front wigs are good at disguising a supernatural border between your own wig and skin, which makes it ideal for those also searching for new hairstyles to research.
Which Got2B glued is better for wigs?
Got2B Ultra Glued Invincible Extreme Hold Hair Spray Gel The Got2B spray is an superb alternative for a wig adhesive.
Which is better wig tape or glue?
Among the most benefits of utilizing lace wig Tape is the deficiency of Setup, time for installing a tape is quicker than installing a paste. It merely takes 30-60 minutes. Longevity is a considerable element that must be said, so the lack of it certainly doesn't help you to put on a wig for quite a while.
How long does a glued wig last?
If you are installing the wig yourself, then you May use tape, adhesive, or perhaps sew-in. Wigs which are well-secured may be worn for up to six months however, should be removed frequently to take care of your wig and organic hair.
Can got2b glued cause hair loss?
Glue harms your own scalp. The entire scalp is very Delicate, and continuously ripping the wig with adhesive will make the scalp more sensitive and also result in baldness and allergies. Hairline will likewise be changed and proceeded back.
What materials do I need to make a wig?
Wig mind (mannequin head) Hair (Sew-in Extensions) Wig Stand or Tape. Needle & Thread, Hair Glue & Blow Dryer or Hot Glue gun & Sticks. Adaptive Dome Wig Cap. Wig Combs. Wig band. Scissors.
How much can you make making wigs?
In accordance with Salary Expert, the typical Salary to get a wig manufacturer ranges from as small as $28,622 as much as $43,918. Obviously, you can often expect to have tips too so that your wages can go a bit past the base wages.
How do they make wigs out of donated hair?
Section of this hair is sewn into wefts, which Are then sewn on the sides and the rear of the wig cap. The remaining part of the hair strands are ventilated by hand. This is exactly what makes the wigs seem sensible. Little strands of hair are all pulled via the cap using a hook one .
What is a wig master?
The Wig Master is responsible for coordinating and constructing hairstyles, wigs, and makeup for assigned productions according to costume designer's specifications. The Wig Master collaborates with the costume designer and director to develop appropriate hair and makeup decisions.
How do you become a master hair colourist?
Take Hair Color Courses in Cosmetology School. Obtain Your Professional Cosmetology License. Master the Formulas and eventually become a Hair Color Expert. Earn Certifications in the American Board of Certified Haircolorists. Market Yourself as a Hair Color Specialist.
How much does it cost to start a hair business?
If you plan on Buying a room, the Prices will grow significantly. Anticipate to put aside $40,000 to $250,000 to buy an present salon (determined by location, size, and state of the house and gear ). Bump that up to $100,000 to $500,000 on average to construct a salon in the bottom up.
How long do braids last?
Box braids may last from 4 to 6 months. 6 Months is the very time I would suggest keeping them on your hair and 2 weeks would be the absolute max I'd suggest leaving your box braids in. Produce a bob box braid fashion.
What products do you use for braids?
4/10. Creme of Nature Apple Cider Vinegar Clarifying Rinse. 5/10. Eden BodyWorks Peppermint Tea Tree All Natural Temple Balm. 6/10. Jane Carter Solution Revitalizing Leave-In Conditioner.
How do you take care of your box braids?
Clean Your braids after every 2 weeks Your Box braids aren't resistant to perspiration and grime buildups, and you definitely don't want that your braids stinking. Wash your hair the normal way or dry-wash with a fabric, shampoo and a few water. Do so by wiping down your scalp in parted hair parts, with a moist cloth.
Can I put leave in conditioner on my braids?
Gently spray on your braids and scalp together with Your everyday leave-in conditioner. This will seal in the moisture out of the deep conditioning treatment. Let your braids fully air dry. Be aware that wetting your braids will make them thicker, particularly in the event that you've got long hair or extensions.
Why are my braids itching?
Braids take forever to dry, so it is Tempting to go for more stretches between clean times. "Your scalp hastens dead skin cells, sebum and dust, which then becomes trapped in the roots and has to be removed as it may lead to itchiness," says trichologist Anabel Kingsley.
Can I wash my braids?
While You Ought to just wash your hair around Once every couple weeks with box braids, it is possible to wash your scalp more frequently. Then part your hair and rub the washcloth in your scalp. Do not leave your braids in for a long time. Again, the braids just last a max of approximately two weeks.
Can you get your braids wet?
Obtaining your braids moist causes frizziness And can loosen them . However, you can refresh your braids with no frizz and maintain your plaits from falling out if youUse a gentle sulfate-free shampoo, and dilute your shampoo and conditioner .
Do braids make your hair grow faster?
Braiding your hair Can Help make it grow Quicker by supplying it with a much more stable arrangement. Furthermore, by keeping your racks in check, a braid will probably help to lessen the amount of times that your hair will need combing and detangling, and it can be a frequent source of breakage and hair loss.
What can I put on my scalp with braids?
Vernon Francois Scalp Nourishment Braids and Locs Spray. Carol's Daughter Lisa's Hair Elixir. Klorane Leave-In Spray with Magnolia. It Is a 10 Miracle Dry Oil Spray. Carol's Daughter Mimosa Hair Honey Calming Tension Spray. Motions Nourish and Care Indulgent Oil Spray.
What can I put in box braids to not frizz?
Brooklyn-based hairstylist and owner of MyTresses salon, Simone Cremona, informs Refinery29 the simplest way to stop frizz is using pomade or gel as you braid. "A fantastic pomade will include hold while coating the hair and hiding any split ends or flyaways," she states.
How long should you keep a sew in weave in your hair?
"The recommended period of time to keep a weave in is just two months," says Charlotte. "Complete head weaves and paths must be touched up every two to four weeks. It's also wise to leave a two to four week gap between weaves and it is vital to have conditioning treatments done prior to, during and following your weave," she adds.
Do weaves damage your hair?
If your scalp and hair are not in good Condition afterward a weave can in reality do more harm than good. By way of instance, it might weigh down and pull your hair -- and when it is not robust and fit in the roots which may lead to breakage and in extreme situations, even permanent baldness. Sometimes weaves are tough in your scalp.
Can you take a sew in out by yourself?
Based on how comfortable You're taking Care of your hair, you can trim your endings yourself or pay a visit to your stylist. Your endings are fairly well-protected while at sew weave extensions, so hopefully, you have not suffered any undue harm.
What happens if you leave a weave in for too long?
-- Organic Beauty Hair. Just how long is too long to maintain a weave (protective fashion )? Whether or not you're relaxed, organic or dangling from relaxed to normal, the hair may be broken and broken off in case the pure hair beneath the glow isn't cared for.
Can you use normal pliers to remove hair extensions?
If You Can't get access to micro ring hair Extension pliers, use pliers with a thin tip. When the ring has enlarged, the extensions will discharge and should slide out easily. When the extensions are worn for a while, they might require a gentle pull to publish the extension from the hair.
Can I wash my weave while it's in my hair?
Gently apply the palms of your hands and Palms to achieve, wash beneath your sew-in by conducting your hands and fingers in the roots of your hair to the tips of your sew-in-weave. As you are washing, utilize webbed-fingers to pull on the shampoo through the entire scalp. This will help to detangle while attentively cleansing the hair.
Can sew in grow your hair?
There are lots of options for extensions Nowadays. "I must provide you exactly the white-girl weave," she said, later adding,"It is not that common for white girls to acquire sewn-in extensions due to the texture of the hair." However, that is what she advocated based on which I desired.
Can a white girl get a sew in weave?
There are lots of options for extensions these days. "I have to give you the white-girl weave," she said, later adding, "It's not that common for white women to get sewn-in extensions because of the texture of their hair." But, that's what she recommended based on what I wanted.
How do you loosen a sew in?
#2 Apply a skillet to your scalp Moisture is your buddy! If you are able to loosen up the weave and control the paths, you may decrease a good deal of your own pain. Water can help to make slippage amongst the thread and extensions so that you'll have the ability to move it .
How do you dry a human hair wig after washing it?
You have cleaned and cleaned your lace wig, So today you simply need to wait for this to dry. Use a towel to gently blot it and leave it on a wig rack to air dry. Avoid using a hair dryer and cleaning the hair before the lace wig is totally dry. When it is no more moist, you can design your wig as you normally would.
What is the best shampoo and conditioner for human hair wigs?
Individual Wig Shampoo by Awesome is the winner With this roundup. Extremely popular, it cleanses while leaving hair in great shape without damage. If you're searching for very best shampoo for hair lace front wigs, then the very long wait is over.
What can I use instead of wig shampoo?
Baking soda. Baking soda is a great Option to shampoo wig, particularly if yours has consumed cigarette smoke, cooking odors or other extreme odor. Baby Shampoo. Lavatrastes detergent. Woolite.
Can you use dry shampoo on human hair wig?
DRY SHAMPOO FOR WIGS: GET INSPIRED, BE BOLD The formulation differs from other abrasive shampoos since it's remarkably lightweight and buildable. "Pick Me Up" dry shampoo for wigs can make volume without weighing down the hair or giving it this unwelcome gritty texture which other dry shampoos may frequently cause.
Can you put leave in conditioner on a human hair wig?
Put on a wig rack and let to hair dry Thoroughly before cleaning. You may employ more leave-in conditioner when warm if necessary.
Is coconut oil good for human hair wigs?
Coconut oil May Be Used on hair and Synthetic hair extensions and wigs. For best results use coconut oil into individual hair or futura fiber extensions and wigs and flat-iron and permit it to remain rather overnight, then shampoo your choices using a moisture rich shampoo, then rinse.
How do you keep human hair wigs soft?
Employ a wig moisturizer combined the whole Duration of this wig. Employ extra moisturizer into the endings. Employing a low-heat and Wig comb, blow-dry your hair wig. Follow up with a wig brush to Straighten to hair after dry.
What kind of shampoo is good for wigs?
Awesome Synthetic Wig Shampoo. This mild, sulfate-free shampoo is designed for washing synthetic and human hair wigs and has a light and refreshing citrus scent. Jon Renau Shampoo for Synthetic Fiber Wigs. RemySoft Moisturelab Hydrating Cleanser Shampoo.
Is baby shampoo good for wigs?
Baby shampoo is gentle enough to clean your wig if you do not have wig shampoo available. Fill your sink with cold water and a small squirt of baby shampoo. Gently swish the combed out wig in the soapy water to remove the oil and dirt.
Is tresemme good for wigs?
It's been weeks now that I have relied on TRESemmé Keratin Smooth range to take care of my hair needs. It's also really good for my colour-treated wigs because it gently cleanses and repairs hair while giving it a vibrant finish and frizz-control.
...................................................................................................................................................................................................................................................................................................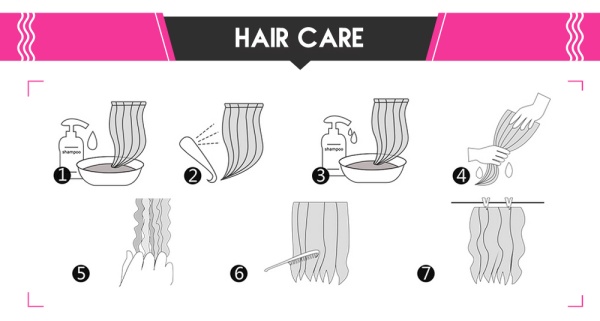 1.Be ready for everything and wet the hair with warm water
2.soak the hair with mild shampoo for a few minutes.
3.Rinse the hair in clear water once.
4.Do it again to make sure the hair is clean.
5.Cover the hair with the towel to soak up the water on it.
6.Move down gently to comb the hair straight to the ends.
7.Hang the hair with the weft open and air-dry it and curls hold well.
Stock:

7 only

Model:

hair-virgin-mongolian-3-bundles-curly-hair-remy-human-hair-weave

SKU:

hair-virgin-mongolian-3-bundles-curly-hair-remy-human-hair-weave

ISBN:

hair-virgin-mongo
Hurry, this offer ends in: