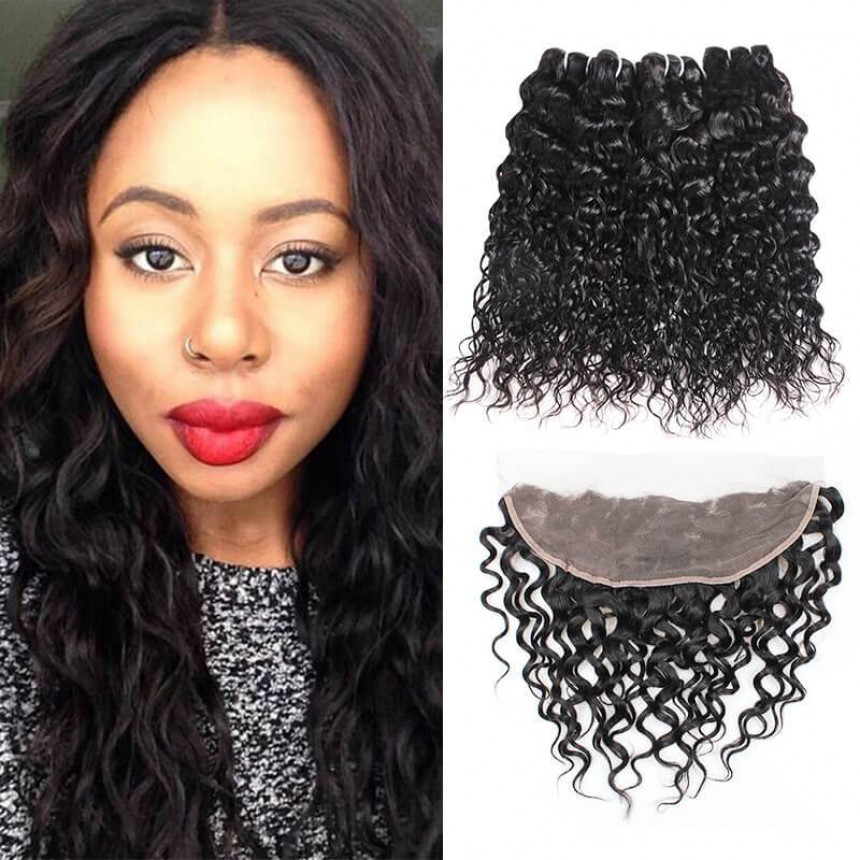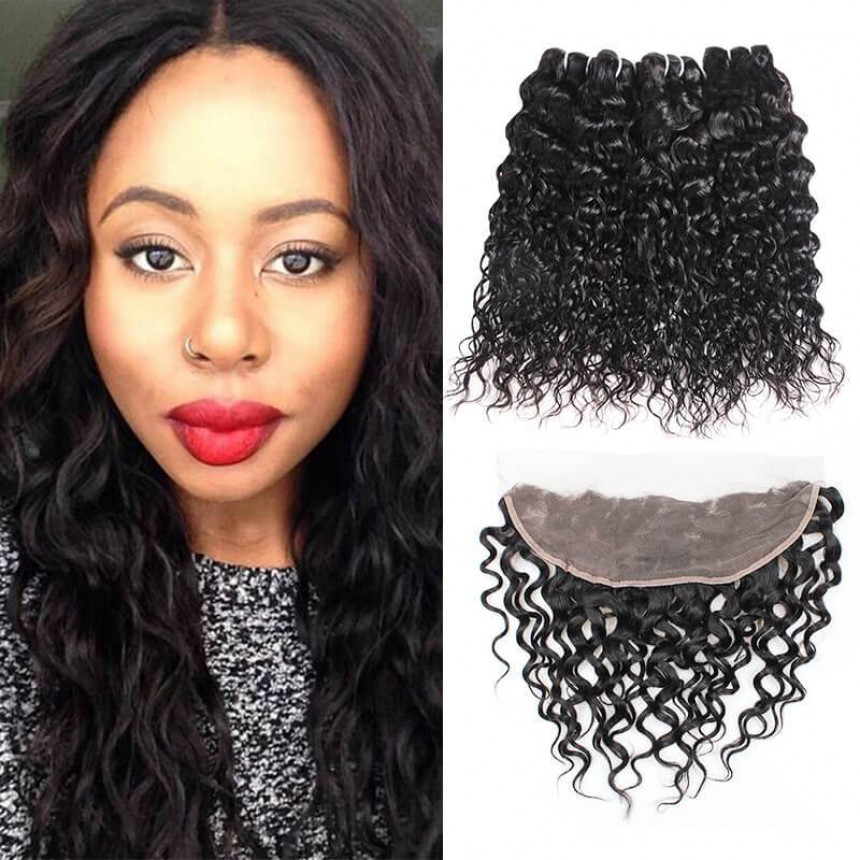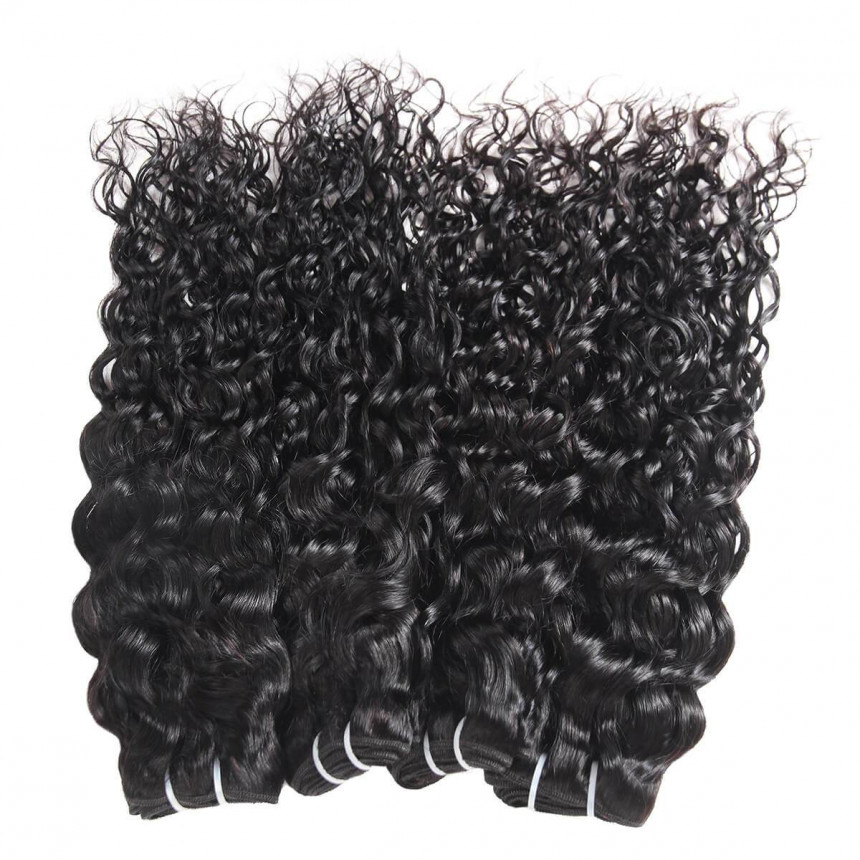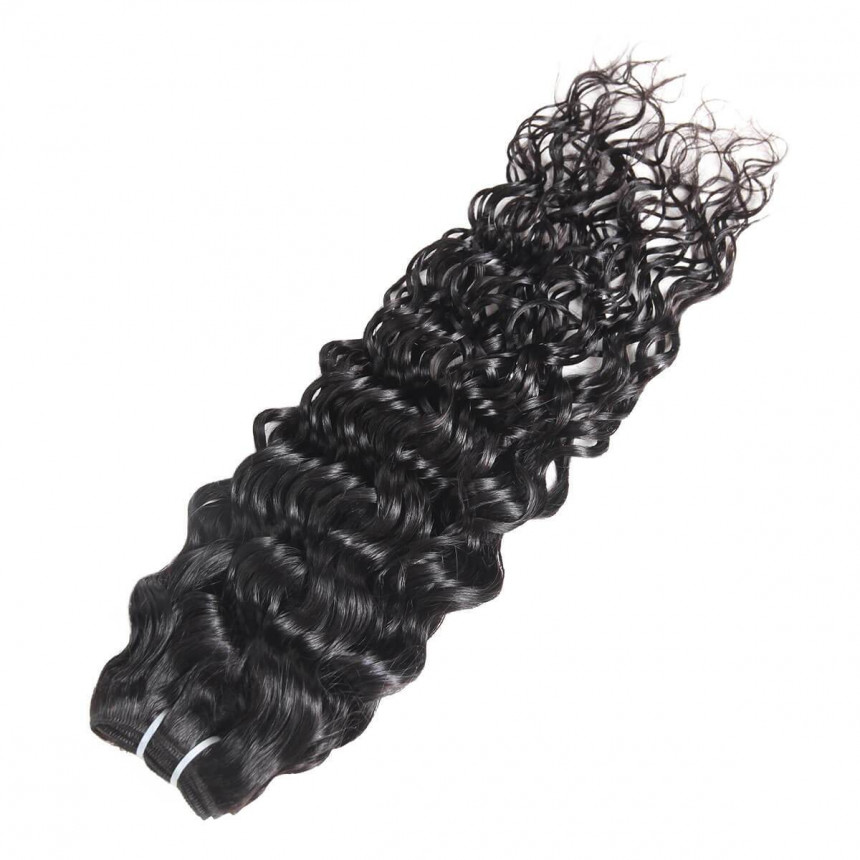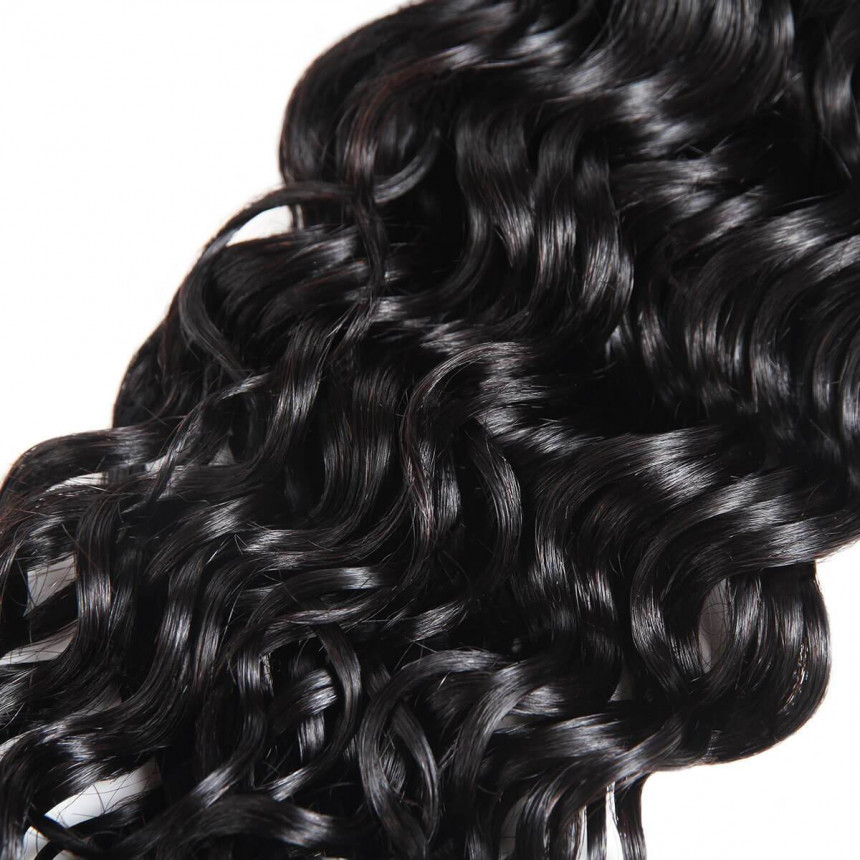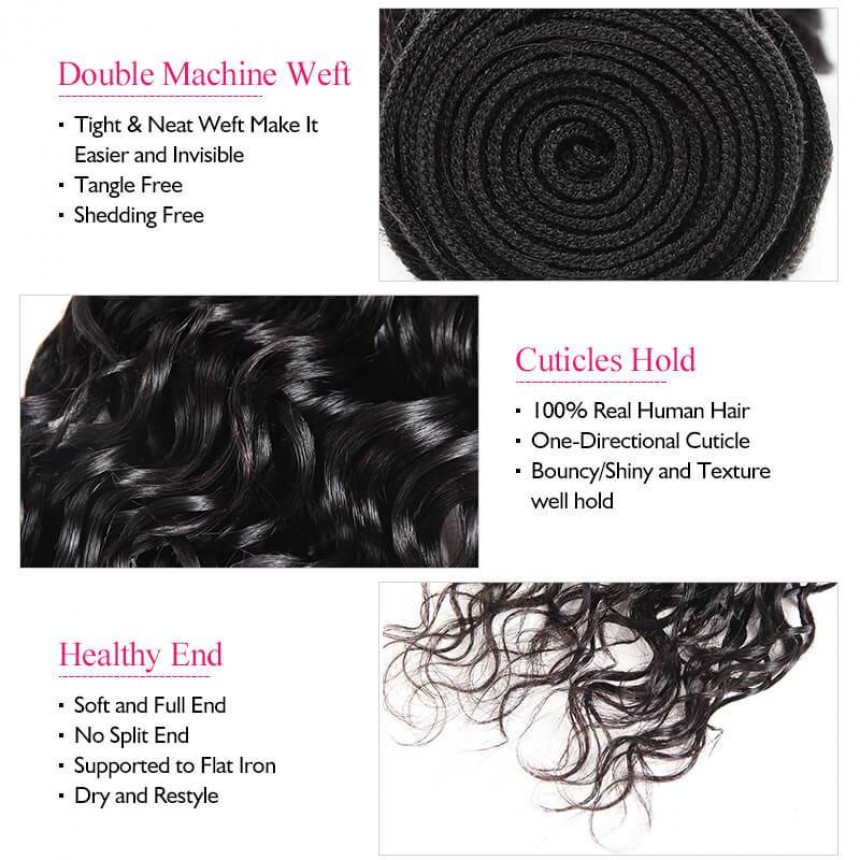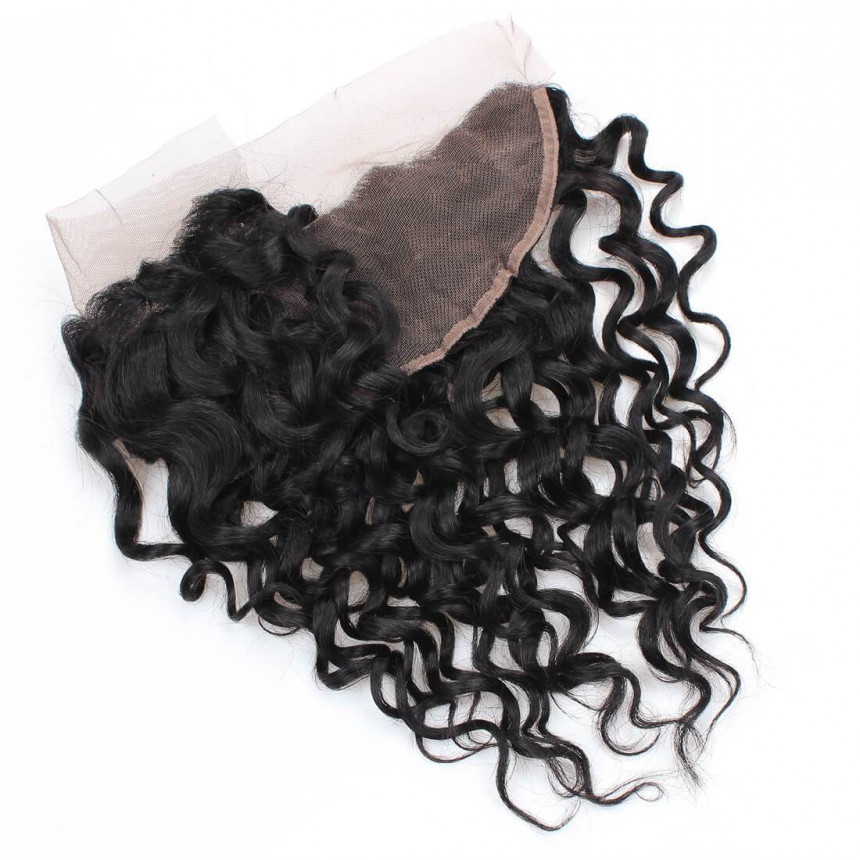 -20 %







Secured Shopping
Best security features, we support Visa, Master.Amex, Paypal and etc.
Free Shipping
Free delivery over $50, ship with DHL, EMS,Fedex express and etc
Free Returns
Hassle free returns, multi warehouses in the US, Hong Kong, Canada, New Zealand
water wave hair 4 bundles peruvian water wave hair bundles with ear to ear lace frontal closure
Ear To Ear Lace Frontal Closure With 4 Bundles Peruvian Water Wave Hair Bundles 100% Virgin Remy Human Hair Weave No Shedding No Matting No Tangle Cuticle Holding No Lice No Grey Hair Natural And Comfortable Tight And Neat Bouncy Soft Hair High Quality
Hair Grade: Hair 100% Unprocessed Virgin Human Hair Weave

Hair Texture: Water Wave

Items/Package: 4 Pcs Hair Weave & 1 Pc 13*4 Lace Frontal




Hair Length:Hair Weave: 8-28 Inches In Stock;13*4 Lace Frontal: 8-20 Inches

Hair Weight: Hair Weave:95g-100g/Piece; 13*4 Lace Frontal:60g-90g/Piece




Hair Color: Natural Black

Quality: Machine Double Weft, Soft, No Shedding, No Tangle

Features: Can Be Dyed & Permed & Bleached

------------------------------------------------------------------------------------------------------------
FAQ:

Q1:Why is Peruvian hair that the ideal?
The Peruvian hair keeps its curly textures quite well in humid and hot conditions. This hair type is extremely resistant to sunlight and heat damage. If you're wanting to attain a soft and natural look, Peruvian hair might be your very best alternative. Click to have more Peruvian hair packages with closing.
Q2: Should I sleep soundly in my wig?
Sleeping on your wig isn't generally suggested by wig specialists. It is quite feasible to sleep on your wig without damaging the hair, provided that you do not do this in a regular basis. When you understand removing it until you doze off only ai not gont occur, follow these suggestions to guard your wig through sleep.
Q3: What should you place on human hair wigs?
Use cold water or gentle water to wash your hair wig. Apply a tiny drop of high-quality mild shampoo into the moist hair (prevent the entire scalp region ). Don't rub the scalp or hair as you would by yourself.
Are sew ins bad for your hair?
Provided that you wash your hair prior to stitching rather than massaging the pure hair too tight when stitching a weave or extension, then you won't need to be worried about sew-ins damaging your normal hair.
Why do sew ins itch so bad?
If a hair is pulled tight throughout the braiding or weaving procedure, inflammation of hair follicles may grow. If hair is trapped beneath a web or bulk of hair without moisture, then the entire scalp becomes ridiculously dry, developing a spread of the fiery itching sensation.
Can you wash a sew in while it's in your head?
A sterile scalp is vital When sporting a sew , you wish to make certain that you're still cleaning your scalp frequently.
Can you wear a ponytail with a sew in weave?
Too many times, girls with weaves will wear their hair in a fashion that it was not supposed to be worn . By way of instance, sporting up your weave in a ponytail as it had been set up with the goal of you wearing down it signifies monitors may tend to reveal in prosperity (not a fantastic look).
How many packs of hair do you need for a sew in?
Three packages for an entire sew-in typically the magical number. Anything less, two packages will be ideal. In case your sew-in is beginning with spans over 22″ you may wish to contemplate four bundles into five packages.
How long does a sew in ponytail last?
Sew In hair extensions are rather permanent and would continue you anywhere between 6-8 weeks. It's advised that the most time you need to have a complete weave is 4 weeks since it might influence the development of your normal hair.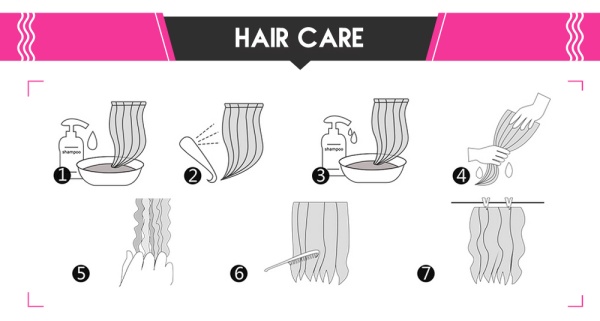 1.Be ready for everything and wet the hair with warm water
2.soak the hair with mild shampoo for a few minutes.
3.Rinse the hair in clear water once.
4.Do it again to make sure the hair is clean.
5.Cover the hair with the towel to soak up the water on it.
6.Move down gently to comb the hair straight to the ends.
7.Hang the hair with the weft open and air-dry it and curls hold well.
Stock:

3 only

Model:

4-bundles-peruvian-water-wave-hair-bundles-with-ear-to-ear-lace-

SKU:

4-bundles-peruvian-water-wave-hair-bundles-with-ear-to-ear-lace-

ISBN:

4-bundles-peruvia
Hurry, this offer ends in: